Unique Cocktails You Can Make With This Deluxe Mixology Kit
Sick of sipping on Bloody Mary cocktails and tired of classic vodka-orange juice duos? Check out all these unique cocktails you can make with this massive new mixology kit.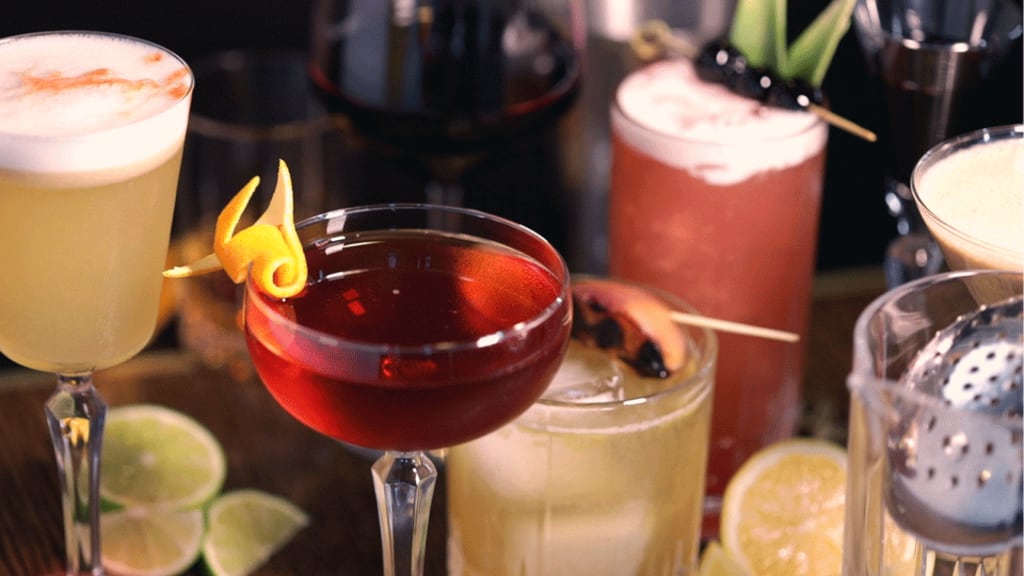 There's something to be said about the elegance and decadence that comes with serving up a deluxe, artisan-style cocktail. It's a work of art that you can make with your own hands, and also enjoy in both flavor and aroma. Even visually, a craft cocktail proves itself to be a great thing to behold.
That's exactly why people are going a little crazy over the Deluxe Mixology Case by Ars Botanica. It comes with all the bar tools you need to try tons of unique cocktails you can make using the dozen different botanicals included in the kit.
Ars Botanica is a company that really gets into the craft cocktail game. This particular kit has five bar essentials every private bartender needs, and a dozen botanical ingredients that are freshly picked and placed in decorative jars.
The decadent dozen include:
Cardamom
Juniper Berries
Mallow Flower
Cassia Cinnamon
Allspice
Persian Roses
Giant Coffee Beans
Star Anise
Mace
Hibiscus Flowers
Cocoa Beans
Kumquat Peel
The kit comes with a deck of 20 cards that have recipes you can try, but why stop at 20? Now that we know what we're working with, let's see some of the other unique cocktails you can make with the Ars Botanica Deluxe Kit...
Hibiscus Margaritas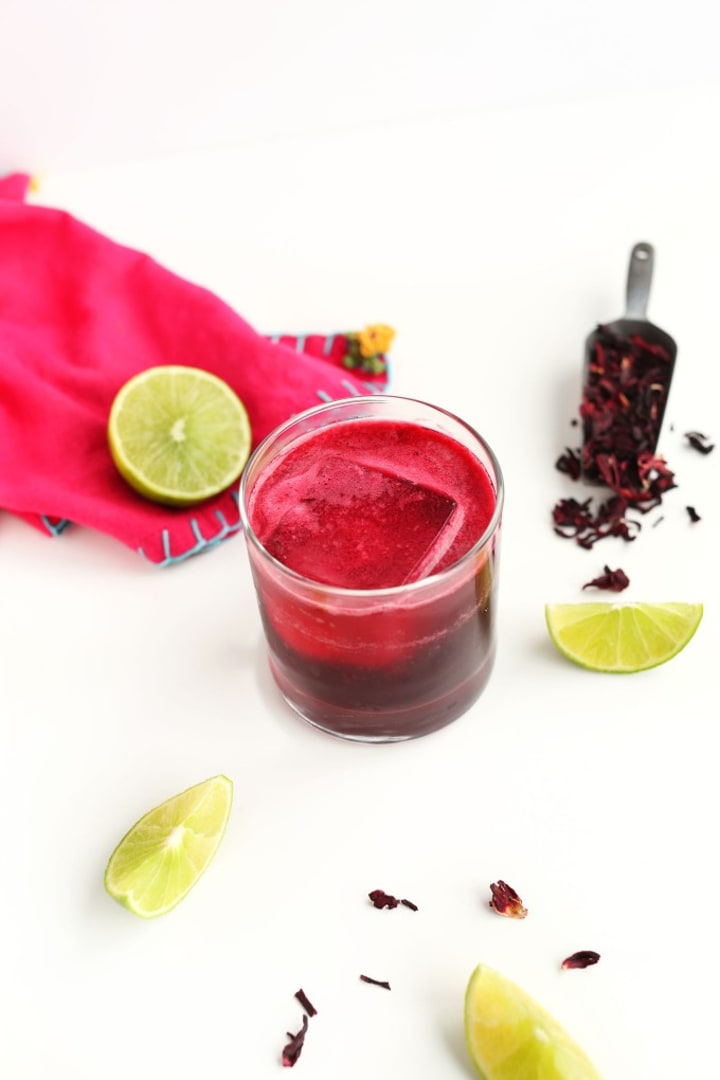 One of the most summer-friendly yet unique cocktails you can make with the Ars Botanica mixology kit is the Hibiscus Margarita. This margarita adds a nice, floral-sweet dimension to everyone's favorite party drink.
For this easy Five-Ingredient Hibiscus Margarita recipe, you will need to have some hibiscus flowers on hand—just like the ones the kit offers up. It's a truly tropical treat.
Sambuca con la Mosca
Finding unique cocktails you can make with the help of Giant Coffee Beans isn't always easy, but make no mistake about it. It's possible! We're not just talking about garnishes, either.
Sambuca con la Mosca is an old-school, traditional way to serve Sambuca. This strong cocktail has three coffee beans that float in the center of the drink, giving it the appearance of flies. The beans impart flavor to the drink and also add a cute appearance. It's a win-win.
La Pinela
Eggnog and hot toddies aren't the only cocktails you can drink that taste better with a dash of cinnamon! You'd be surprised at how many unique cocktails you can make by just adding cinnamon to a classic recipe base.
La Pinela, a mainstay at the Rosa Mexicano restaurant chain, is a great example of this. It has a lot of the main ingredients of margaritas and many of the big batch cocktails made with tequila. (Fresh lime juice, hello?)
The sugar and cinnamon, though, are what give this cocktail a really nice, warming kick. You might need to make your own cinnamon-flavored simple syrup, but it's definitely worth a sip.
Spice 75
If you're a fan of cocktail history, you already know that the French 75 is one of the oldest cocktail recipes in the world. The Spice 75 is one of the most retro yet unique cocktails you can make using this classic cocktail as a base.
The mixology kit has one of the most important ingredients for the Spice 75: allspice. You'll be shocked at how much a dash of this aromatic herb will do in terms of taste.
Juniper Berry Citrus Gin Fizz
Juniper berries have a very strong flavor, which is why a lot of people tend to be shy about using them in drinks. It's really hard to imagine a cocktail that has juniper berries as a main ingredient, but this Juniper Berry Citrus Gin Fizz recipe definitely shows it can be done.
Using the mixology kit's ample supply of juniper berries, casual mixologists can make this incredibly refreshing cocktail that has a deliciously juicy taste. Rumor has it that this is one of the most unique cocktails you can make without needing a bartending license. We can see why.
Pisco Cocktail with Anise Syrup
A lot of people wouldn't consider a Pisco to be one of the most unique cocktails you can make—but that's because they've never had a Pisco Cocktail with Anise Syrup before. This deliciously licorice-flavored drink is unlike anything you've ever experienced before.
Star anise, just like the stuff that's in the mixology kit, makes this drink both visually and aromatically striking.
Ginger Rabbit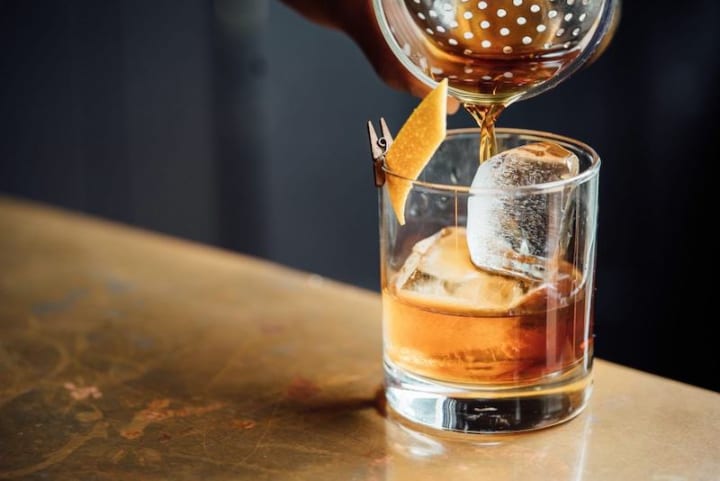 Love old-school bourbon cocktails? You might enjoy a Ginger Rabbit. This incredibly masculine cocktail involves Angostura bitters, bourbon, and a very unique black tea and star anise infusion that gives this drink a smoky, licorice-like flavor.
Anyone who loves a good, multidimensional cocktail will agree that the Ginger Rabbit is one of the most unique cocktails you can make of its kind—and worth the effort.
Mulled Port
Sure, mulled wine is about as old school as it gets, but not when you're talking about a dessert wine like Port. The sweet and spicy aspects of this recipe for Mulled Port makes it one of the most unique cocktails you can make during the wintertime.
Notes of Ruby Port, allspice, and mace make this one of the delicious winter cocktails to keep you warm. A number of the botanicals included in the kit are used, so you'll definitely want to give it a try if you buy it up.
Rose Martini
Not to be confused with rosè wine, this recipe for a Rose Martini uses real rose petals (like the ones in the kit) to create a surprisingly crisp, floral cocktail that looks just as beautiful as it tastes.
This martini is perfect for the cocktail maker who loves having a nice, crisp drink that adds a touch of class to a summer get-together. One sip, and you'll fall in love with it.

Sasha Konikovo
Born in the Ukraine and currently a citizen of New York City, Sasha Konikovo has become obsessed with makeup, fashion, and anything that keeps her svelte figure looking sharp. She hopes to marry a billionaire and have a lifestyle like Paris Hilton soon enough.
See all posts by Sasha Konikovo →