The Movie Cafe: Sports Drama
In the mood for a sports movie? Kick back and let the movie guru drop some gems
In the mood for a sports movie, but you don't know what to watch? Tell me, how long are you going to go surfing through Netflix? Not very long if you keep on reading. I've got a beautiful lineup of sports movies for anyone to watch and that includes the people who don't even like sports. "That's impossible!" Well, allow me to show you, starting with a man who proved otherwise.
Gridiron Gang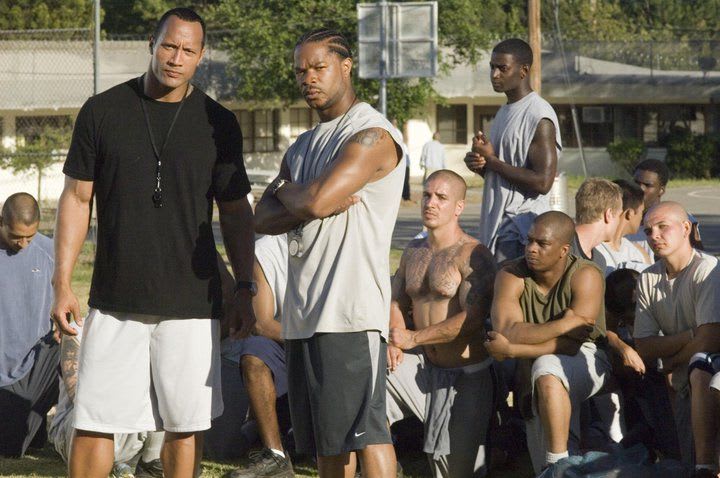 No, your eyes are not deceiving you. And yes you can smell what The Rock is cooking! This amazing and inspiring film, based on a true story, has so much to offer than just a bunch of guys throwing a ball and tackling each other. Dwyane "The Rock" Johnson stars as a Counselor, who seeks to give a group of teenage gang bangers a second chance at life. And that second chance is spelled FOOTBALL. With the heat of gangs, bad blood, and other obstacles, the way this team fights through it all will have you on the edge of your seat and may even bring you to tears! Now that I've Kicked off one movie, it's time to pass the ball to the next player on the team.
Remember The Titans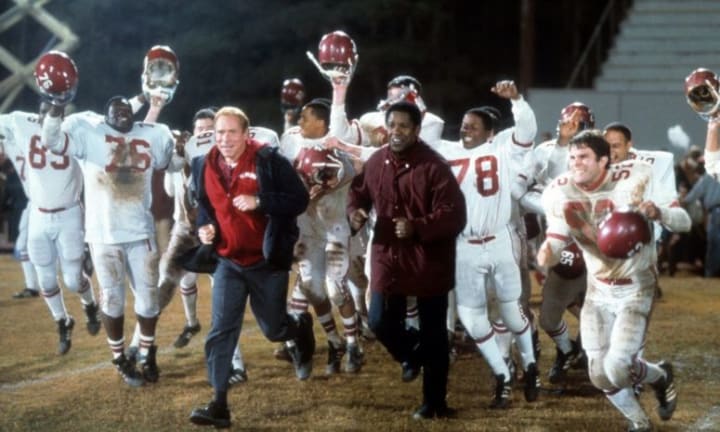 "Hut hut" and get ready for yet another fantastic football favorite! A blast from the past, but nonetheless an oldie and a goodie. Denzel Washington and Will Patton star as football coaches in this heartwarming film. Set in 1971, racism creates a wedge between players of the team, when black and white young men have to play together. Every person in this film is affected, and that includes the coaches. Will they learn that football sees no color? Can this team combat the dangers of racism and mend their bonds through football? It is definitely worth finding out! From racism and football to racism and basketball.
Glory Road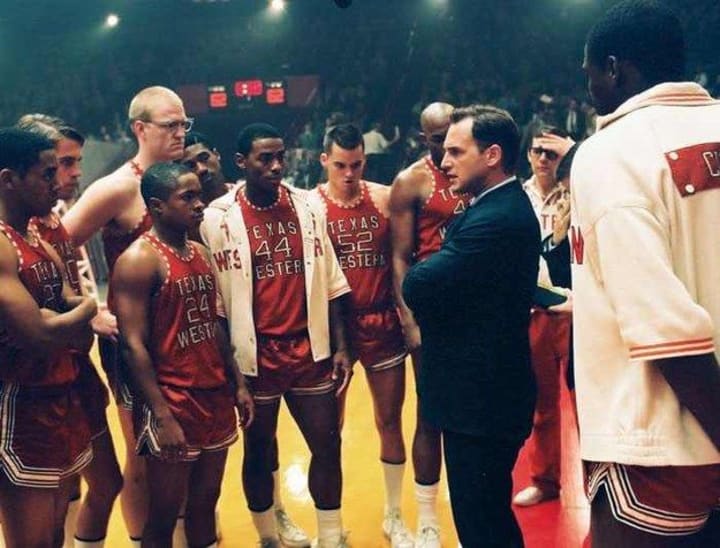 You won't find anything less than phenomenal when you watch this movie! At a University in El Paso, Texas is a basketball team coached by Josh Lucas. On the team, he decides to place black and white students together. Despite the bitter hatred the teammates display towards one another, they all share a love of basketball. And in this masterpiece, basketball poses the possibility of making the biggest mark on NCAA history and the battle against racism! Now that I've hit my three-point shot, let's dribble the ball to another player on the court.
Hurricane Season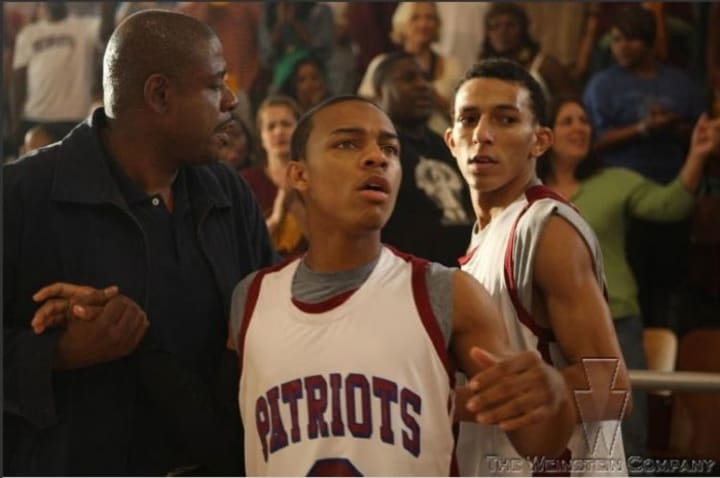 When Hurricane Katrina ravages five school districts of New Orleans, Forest Whittaker takes the role of more than just a basketball coach for these boys. After feeling defeated by the storm, Forest uses basketball to show the team that they are not as defeated as they may think. With the loss of homes, education, food, and other resources each person who watches this movie can relate to it. At a moment of weakness, you will find that is where your strength will be needed the most. And everyone can relate to that even if you've never played basketball or taken an interest in it. A film that spells HOPE and truly touches the hearts of all who watch it. This brings me to the last, but not the least, of all the sports dramas I recommend.
Racing for Time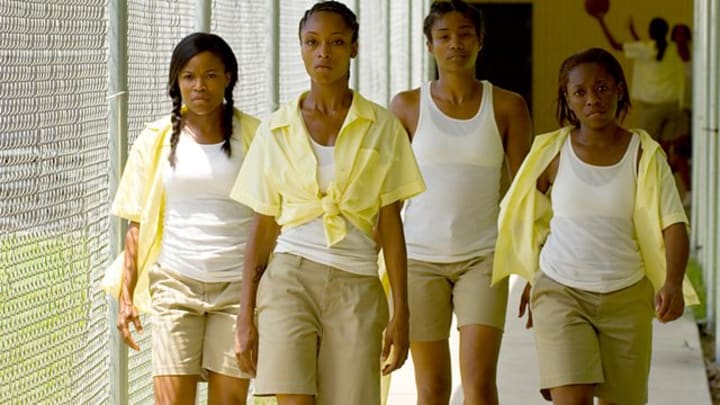 A sport with no balls, no bats, and no protective gear. (A good guess would be Gymnastics, but that's not quite it either) This movie is all about track and how it shaped the lives of teenage juveniles. Behind bars, a prison guard aims to change the lives of five teenage girls, of different racial backgrounds, to give them hope for a better future. A much better future, than the one their decisions will soon pave for them. Starring Yaya Decosta, and seeing Tiffany Haddish like never before makes this film a "must-watch"!
These are some of the most beautiful, marvelous, and spectacular sports dramas I have had the honor of seeing, and I love that I get the chance to tell you all about them! Are there any sports dramas you like that I didn't mention? Drop them in the comments below, and we'll all chill in The Movie Cafe. Thank you for reading!
list
movie review
About the author
What's good y'all?? I love to write and read (Although I definitely write way more than I read). I mainly just try to write short stories to improve my writing skills. Any advice is grateful and I can't wait to learn from you.
Reader insights
Outstanding
Excellent work. Looking forward to reading more!
Add your insights