The Ginger Tea Reviews: Boozy White Tea Lemonade
A Wonderfully Refreshing Summer Cocktail!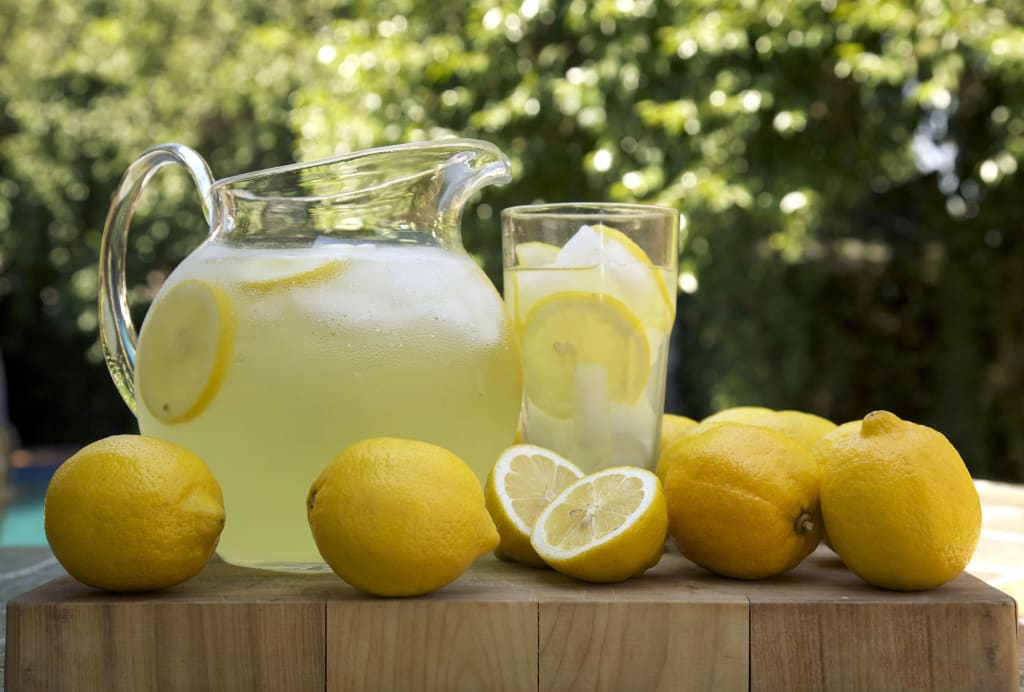 Refreshingly Delicious Stock Image
Hello, and welcome back to another refreshing installment of the Ginger Tea Reviews! Tea is my passion, and I have made it my goal to share my passion with the world!
So, let's get real; Spring has been a little finicky in most places, so far. Here, in Florida, it has been a roller coaster. Some days, it is freezing and you need a heavy coat. Other days, it's in the high 80s, and you're strutting your stuff in a tank top and shorts.
Despite all of the inconsistencies, we just finished up a warm week. My beau had spent the entire day outside, for his job, and I was in and out of my job all day, running after small children (outside of tea reviews, I work in Childcare). We were both sweating and overheated by the time we got home.
So, I decided to create a refreshing, boozy white tea lemonade, just to celebrate Friday, but to also help us battle the heat.
Recipe Time...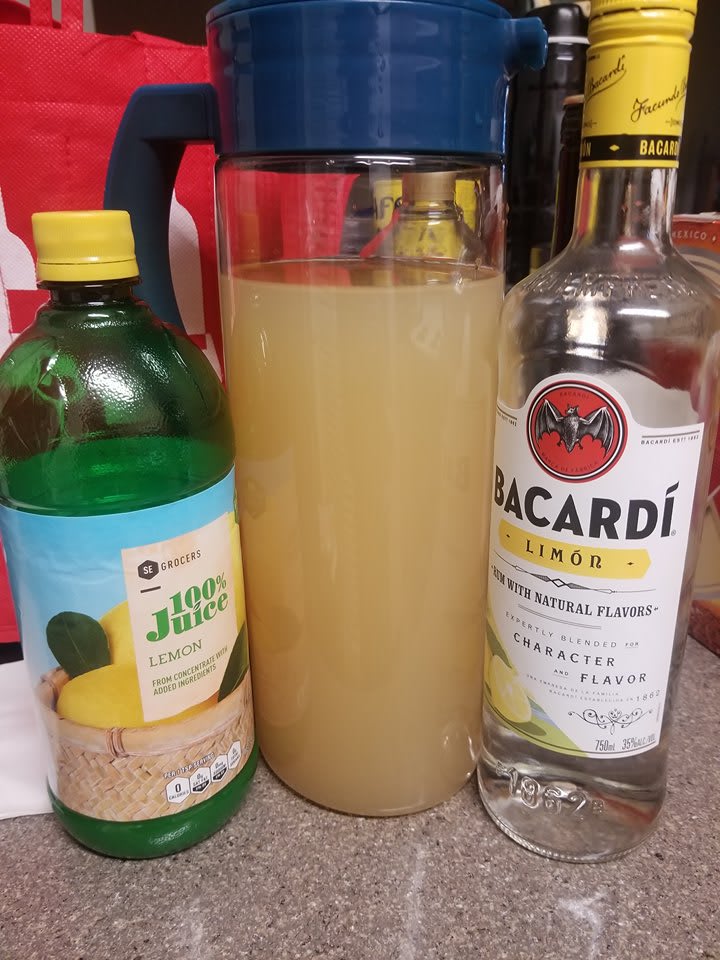 Boozy White Tea Lemonade
1/4 Cup of Loose Leaf White Tea (Silver Needle, is my recommendation) or 4 bags of White Tea.
6 Cups of 175° hot water
2 cups of Bacardi Limon Rum
Half a bottle of Lemon Juice
Simple syrup (made with honey) to taste.
Slices of lemon for garnish (optional)
Brew your tea according to the instructions, although usually this is between 2 and 5 minutes. Let your tea cool. Add the lemon juice and syrup, then add your rum, and mix well.
Me and my boyfriend prefer our lemonade more on the tart side, so I didn't use a lot of simple syrup, just one cup. But how sweet you make it is completely up to you.
The Tea...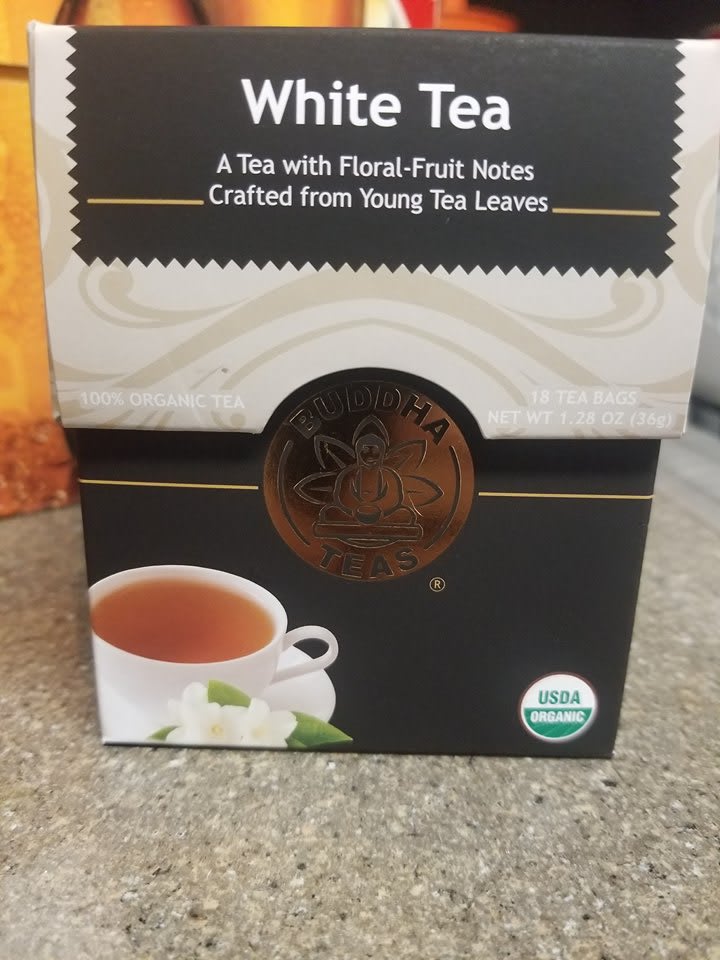 So, unfortunately with the Teavana closures, getting loose leaf tea, in person, is proving to be much more difficult. Since I was out of my favorite Silver Needle tea, I had to seek out different options, as shipping times, when ordering online, can get wonky.
For a bagged tea, Buddha Tea's Organic White had a lovely, floral flavor that was light on the pallet and easy to drink. It was pretty good, for a bagged tea.
However, when I was making my first batch of the lemonade, this is where I messed up; white tea usually has a mild flavor.
So, with the mildness of the tea, the lemon juice can be rather over powering. To combat this, I adjusted the number of tea bags to use in the recipe (I only used three). Make sure you have about half a pitcher of white tea before you make this lemonade. Or, as an alternative, you can pair your white tea with a Darjeeling black tea, to add more floral notes to your beverage.
Final Thoughts?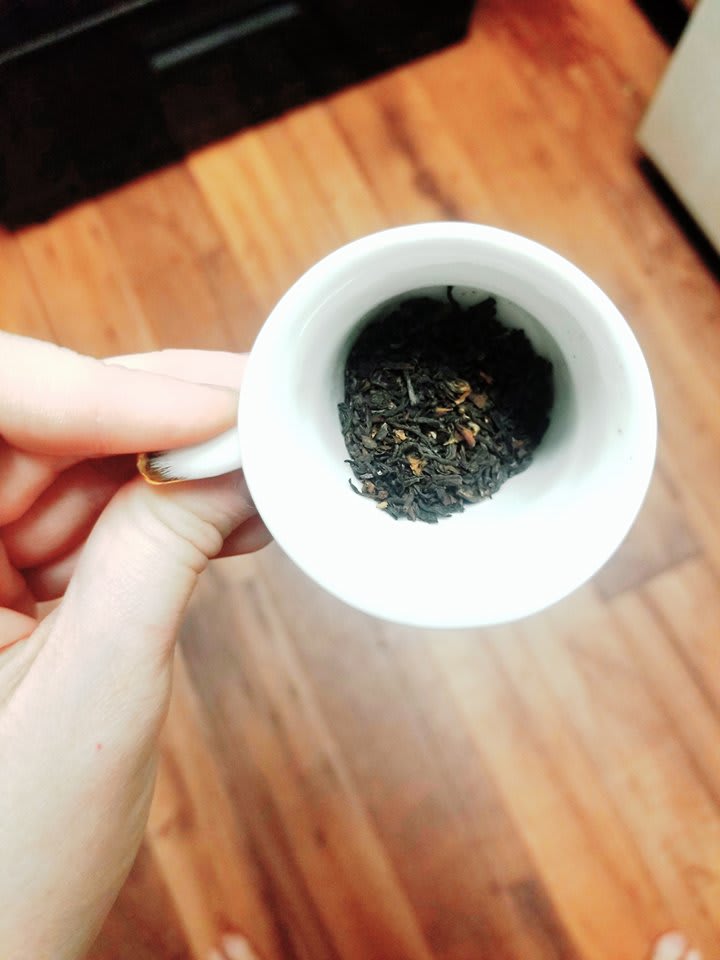 The drink was absolutely refreshing and delicious. The white tea added smoothness and floral undertones, while the lemonade cleanses the pallet and quenches your thirst.
As I mentioned in my last article, white tea is so rich in various health benefits. The white tea added just a bit more to the beverage, helping us feel better and wind down from a crazy work week.
Lemonade is a classic, and you really can't go wrong with it. It is so easy to create new and crazy concoctions with lemonade and tea, so no matter how you want to make it, it will always be easy and awesome. If you want to be extra crazy with it, you can even add some matcha to the blend. This will only add health benefits, while still being incredibly refreshing to the mind, body, and soul.
I hope you guys enjoy, and remember to drink responsibly! Do you have an idea of how you would make your own boozy tea lemonade? Be sure to share how you made your own! I always love hearing from you guys! Stick around and see what new and crazy concoction I create next time! Remember, there is a great big world of tea out there, and together we can explore every last inch of it!
PS.
Like what you read? Support my blog by sharing with your friends and family! Share far and wide! Drop a gift down below if you're feeling particularly helpful.
Have a suggestion for a review, hit me up! I love to hear from you all! Follow me on my Facebook page, or on my Instagram, or on my Twitter page!
I appreciate your unending support! Thanks, guys!
About the Creator
I am a writer, tea enthusiast, and a massive nerd. But at least I'm cute! Follow me for fun and educational posts!
Reader insights
Be the first to share your insights about this piece.
Add your insights