Spirits for Holiday Parties and Gifts
New and unusual finds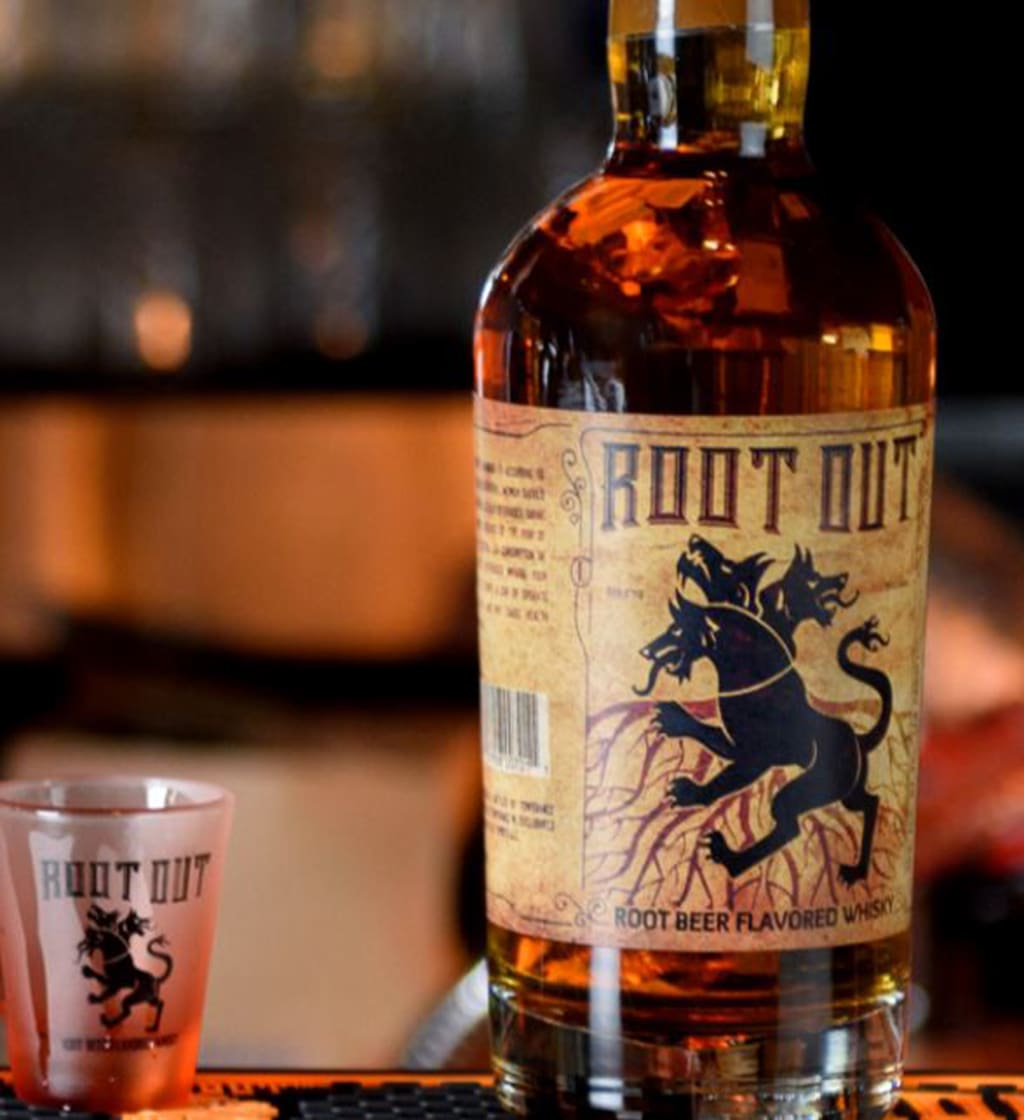 At one time, you could go into a store and find a liquor aisle to browse through. That aisle has now turned into a dozen aisles, with spirits you probably never even heard of. Some of those liquors you may never want or need. When you do want something different for a special occasion or a gift, how do you know where to start?
I receive samples to taste and write about throughout the year. Here's a roundup of what I found this year that I would recommend. There are all different price points here.
Unique Whiskey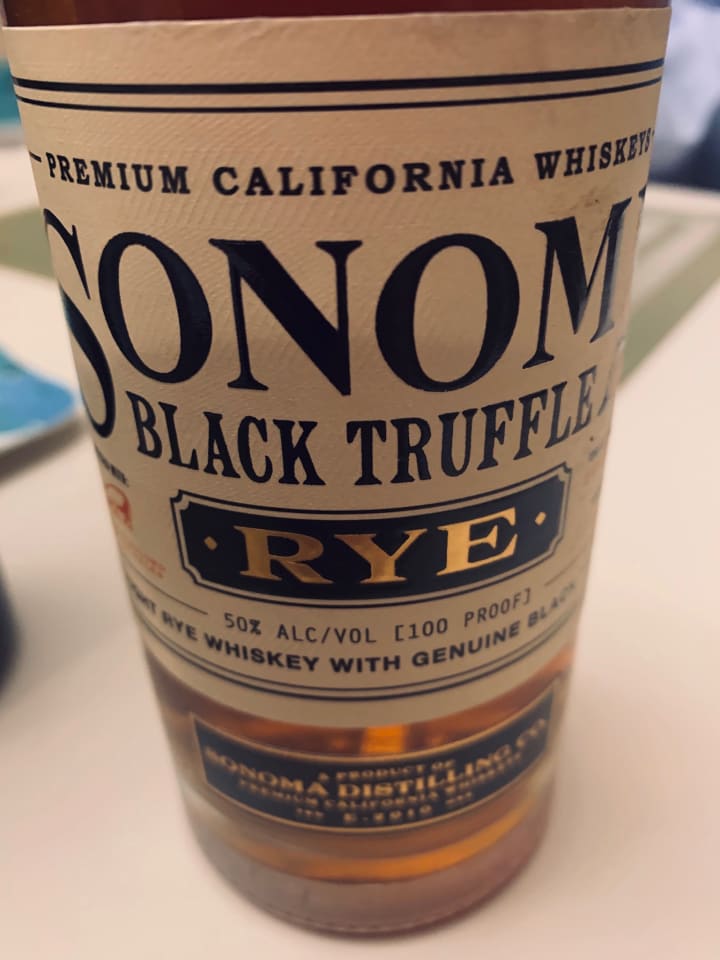 The biggest trend I found lately is in unusual and flavored whiskeys. *
Sonoma County Distilling Black Truffle Rye Whiskey-This one really surprised me. I like black truffles and rye, but together? It turned out to work. The truffle gave it a bit of a musty taste, with a palate more like Scotch Whisky than American rye.
Sonoma County Distilling Black Truffle Rye, 100 proof, $100 for 375 ml
Root Out Whisky-If you like a good root beer, you will love this whisky. It's got the best of the beverage (vanilla and sassafras), mixed with a smooth, aged Canadian whisky. My first instinct was to get some vanilla ice cream, but it's worth sipping without it.
Root Out Whisky, 80 proof, $26 for 750 ml
Angel's Envy Rum Barrel Finish Rye Whiskey-After spending 18 months in Caribbean rum barrels, this whiskey is filled with sweet caramel, with some delicate spice. It's a good follow-up to the previous Angel's Envy creation of Bourbon aged in port wine casks.
Angel's Envy Rum Barrel Finish Rye Whiskey, 100 proof, $80 for 750 ml
Vodka Cocktails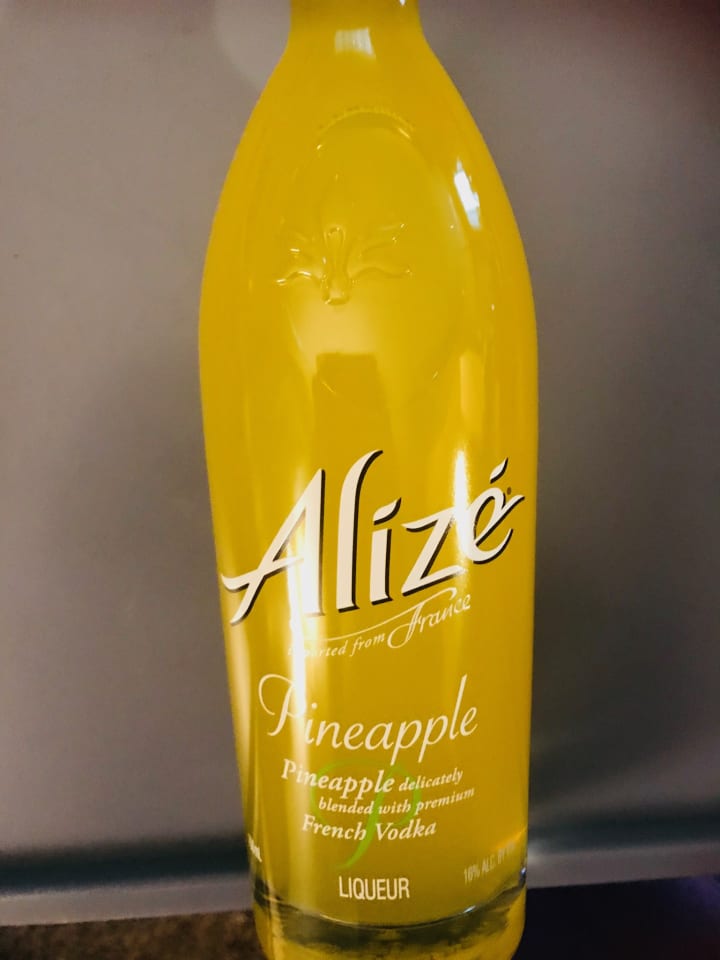 Flavored and infused vodkas have been around for a while, but one of the newer brands also has a new twist (pardon the pun), putting the all-natural fruit first, and turning up powerful cocktails in a bottle.
Alize Vodka- is a French import that starts with native vodka and infuses distinct fruit. The first one I tried was the pineapple and I thought it was delicious. I recently received the Alize Peach and Alize Passion Fruit Cranberry. The latter tastes like Hawaiian Punch (without any artificial flavors).
Alize Vodka, 80 proof, $20 for 750 ml
Flavorful Rum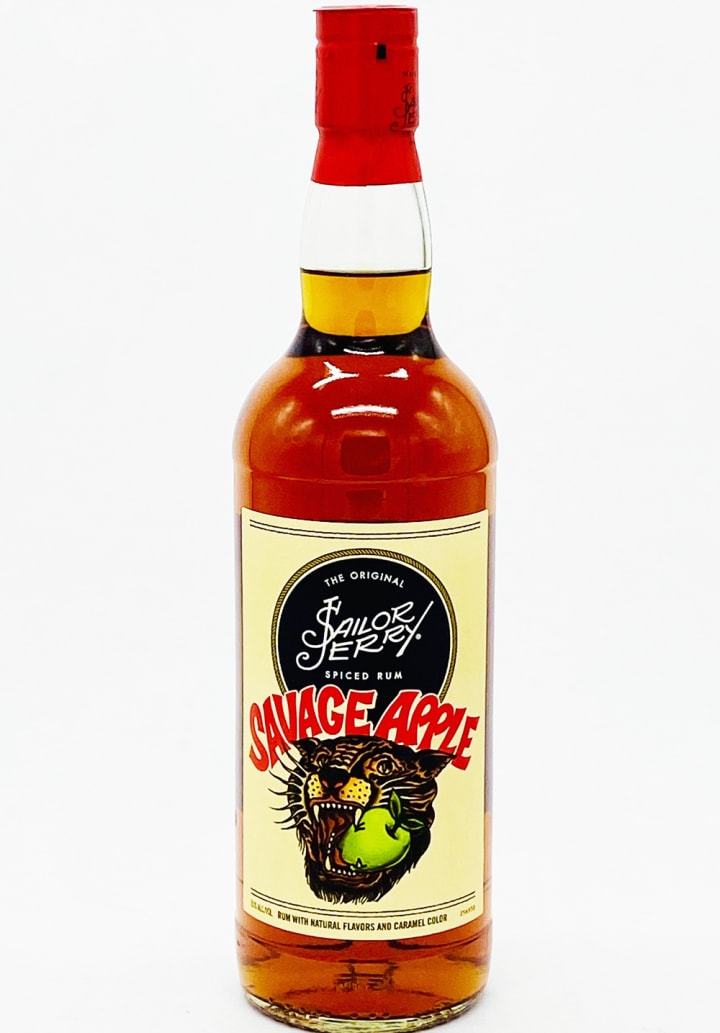 The flavored rum market has also advanced. There's more creativity in flavors and I found two I really recommend for your bar.
Sailor Jerry Savage Apple-While some brands continue to turn out new infused rums year after year, Sailor Jerry remained faithful to its original spiced rum. It wasn't until this year, after 19 years with just the original, they released Sailor Jerry Savage Apple. This was worth the wait. It's a spicy baked apple you'll want cold or warmed.
Sailor Jerry Savage Apple, 70 proof, $16 for 750 ml
RumHaven-Here's another rum in a class by itself. RumHaven isn't infused with coconut flavor, it's made with coconut water. The result makes it a bit more sweet than your standard white rum, but the coconut taste is a strong one, enough that you could add some pineapple, blend it with some ice, and make a pina colada-no coconut milk needed.
RumHaven, 42 proof, $16 for 750 ml
Special Tequila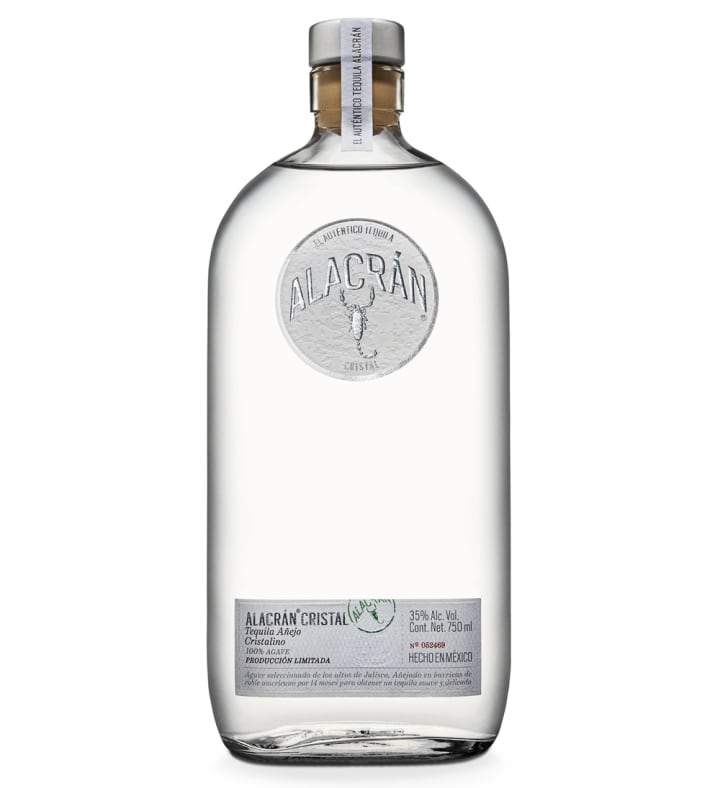 I was born on National Tequila Day so I have a bit of a connection to the spirit. I receive more tequila than any other liquor. It was easy to pick the one I liked best this year.
Alacran Autentico Tequila Cristal-This blanco (white) tequila is a premium bottle. It's a perfect mix of sweet and smooth, great for sipping. You can tell it's been delicately produced, and then matured into American oak barrels, formerly used for bourbon, to give it a hint of vanilla and caramel.
Alacran Autentico Tequila Cristal, 80 proof, $50
Creamy Cordials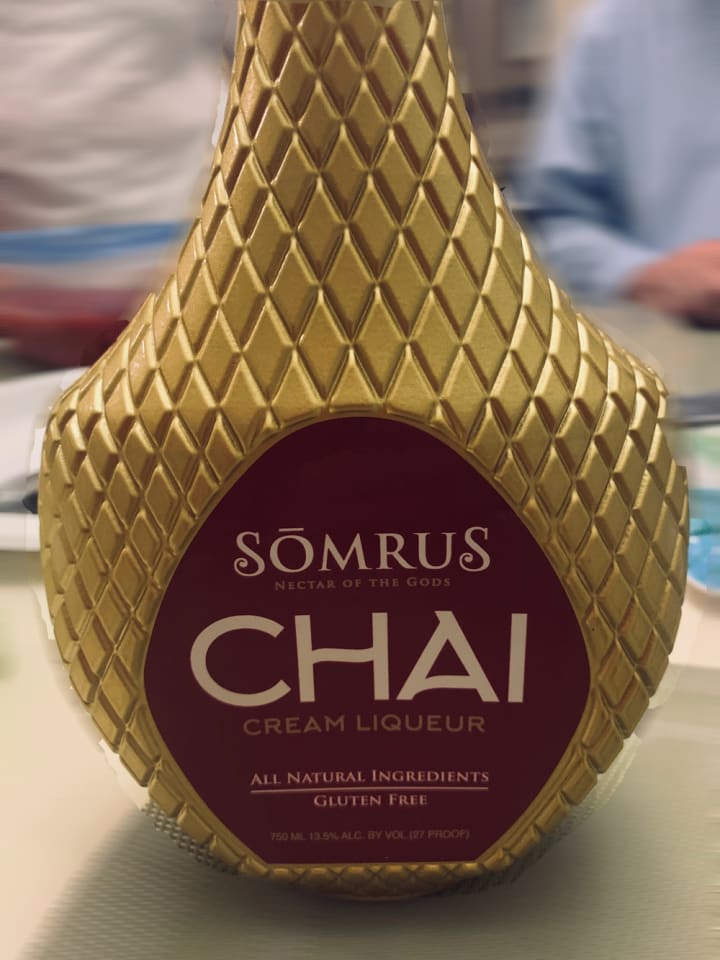 Nothing beats sitting around a fire after a busy day during the holidays with a liqueur. Whether you put it in your coffee or hot chocolate, or just sip it on the rocks, it's a great dessert.
I found two cordials this year that I loved – and they are completely different from each other.
Somrus Chai Cream Liqueur-This is like nothing you have ever tasted. Imagine getting a chai latte at Starbucks and adding in some rum and some fresh cardamom. That's the best description to give. There is something very relaxing about this liqueur. Maybe it's the tea base.
Somrus Chai Cream Liqueur, 26%, $50 for 750 ml
Bailey's Irish Cream Red Velvet-Bailey's Irish Cream has been a classic creamy cordial for as long as I remember. They don't get carried away with a lot of flavors, but when they release one, it's with a lot of thought and effort. That's the case with the latest, Bailey's Irish Cream Red Velvet. It's a chocolate delishness that will make you believe you're sipping a red velvet cupcake.
Bailey's Irish Cream Red Velvet, 34 proof, $25 for 750 ml
Another Idea…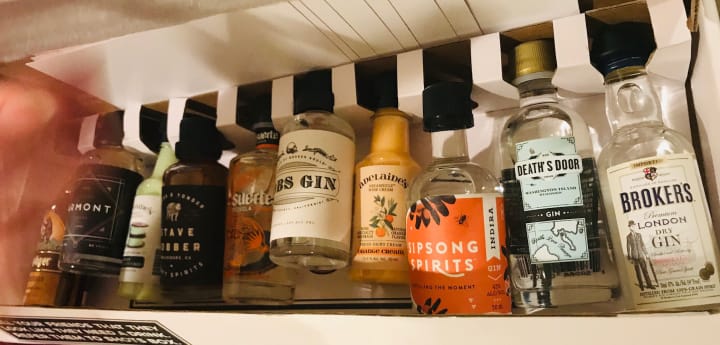 If you are still not sure what spirits to buy for yourself or others, you might want to look into the Shots Box. This monthly club will send you 10 hand-selected shots each month, most of which are liquors you've probably never heard of. The assortment includes many different spirits, all of which are available on their website in full size bottles.
*The general rule is that American whiskies are spelled "whiskey" and international ones are "whisky." There are some exceptions, such as when the spirit blended and bottled in the US, using a whisky from another country.
Prices are the average sold online.
About the Creator
I am a well-published lifestyle journalist, who specializes in travel, food, and wine. I also wrote about music as a teen in the late 70s & early 80s. I'm back at it again, mostly writing about the same bands I covered decades ago!
Reader insights
Be the first to share your insights about this piece.
Add your insights