A Whiskey Made for Metallica
You Won't Believe the Formula Used to Make It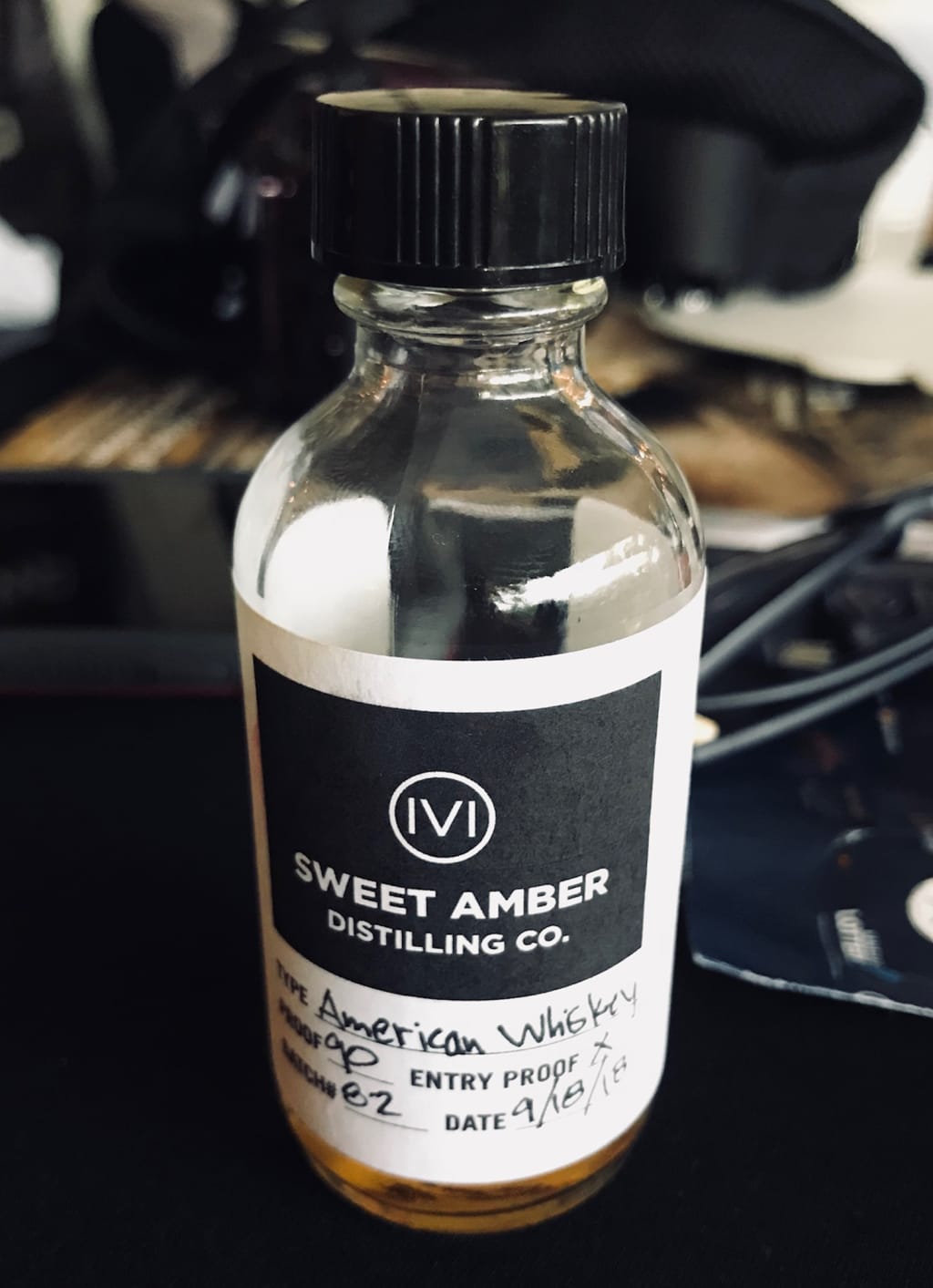 A sample of Blackened Whiskey 82, made for Metallica. 
In one of his final interviews before his sudden death at the end of 2018, Master Distiller Dave Pickerell sat down and discussed the very unique process that went into producing the Blackened Whiskey with the rock band Metallica.
The collaboration of this spirit was made at Sweet Amber Distilling Co. in Vermont. It would become the last whiskey Pickerell, one of the most decorated American whisky makers, would ever create.
Marcia Frost: Tell me about how you started working with the band Metallica to make a whiskey for them.
Dave Pickerell: (Takes out a small bottle) This Blackened American Whiskey Batch 82. Batch 81 was the first because 1981 was the year Metallica was formed.
Metallica basically commissioned me to "make a whiskey that will give us the opportunity to reach out to our fans in a different way."
I said, "Great. If I'm going to do that, the whiskey needs to imitate the band."
MF: How did you go about doing that?
DP: There's three takeaways for me: number one is that their collaborative, number two is they think out-of-the-box, and number three they have a process that they called "Metallicizing," which is where you take something that's already good and you kick it up a notch. So, I said good, that's what I'm doing.MF: Where did you start?
DP: The first thing I did was to use my (whiskey) network and I got a hold of great American whiskeys from all over North America. I got ahold of rye from Canada, bourbon from Kentucky, Tennessee whiskey... all of it. (These were all) things that you would have been proud just to put your name on it. But that's not the Metallica way, so I married them together.
That's out of the box, right? Who does that? MF: It sounds like a great spirit.
DP: It's a plurality of rye, but there's no majority of anything. It's about 45-46% rye in there. Then, we've got to kick it up a couple notches, so we put it in brandy barrels. And, then, we hit it with black noise, which is taking Metallica music and keying it down at ultra-low frequencies. If you get the frequency low enough, you can vibrate the wood.MF: That would age it much faster.
DP: It's not fast aging, it's enhancement. All I want to do is pull extra caramel out of the barrel from the whiskey moving in and out of wood and the interesting thing is how much it gained.
MF: Are you patenting this process?
DP: Yes, we are. We've already trade-named it as Black Noise. We put sound engineering behind it. We've already done a study and we know in eight days we can change the color enough that it's visible to the naked eye.
I had one chance to sample a person with Batch 81 and 82 and they said, "These are clearly different. What's the difference?"
I said, "Just the playlist."
MF: That is unbelievable. Just wild that you can change a whiskey with a song.
DP: This one, Batch 82, is going to be slightly savory and well-balanced. It's going to have these dried apricots notes. It's just really delicious, and so much fun for me. MF: So, what song do you think made the difference?
DP: It's not (just one song). It's playlists. Each (Metallica) band member was asked to submit a playlist. The first batch was no one member's playlist. It was just from each one—four songs from each person's list. Going forward, there'll be a playlist for each.
This is just so much fun.
About the Creator
I am a well-published lifestyle journalist, who specializes in travel, food, and wine. I also wrote about music as a teen in the late 70s & early 80s. I'm back at it again, mostly writing about the same bands I covered decades ago!
Reader insights
Be the first to share your insights about this piece.
Add your insights