Soju Cocktails That You Need to Try Right Now
Soju Cocktails are versatile and easy to make. Just add fruit juice, ice cream bars, or even yogurt and soda. Voilà!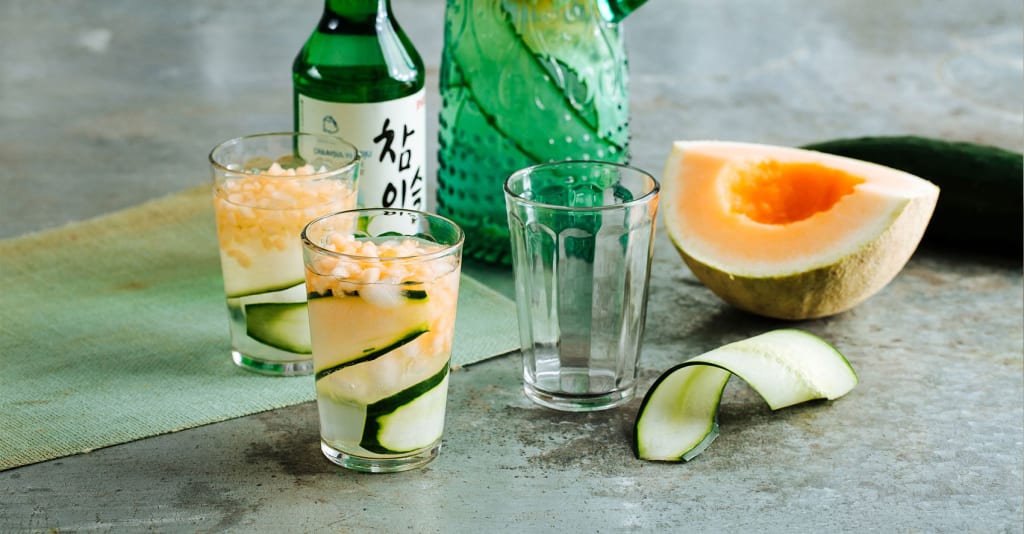 "I'm on a 24 hour soju diet. Sipping while I spill it; I encourage you to try it!" That's one thing I have in common with Lil Wayne: I love drinking! Straight or in a cocktail, I'll glug it down and have a good time. So, when someone told me about soju, I rubbed my palms together in anticipation.
Soju is an alcohol from Korea that most often comes in a green bottle. Its alcohol content ranges from 16.8 percent to 53 percent, and it's made from ingredients like rice, wheat, or sweet potatoes. Neat and unadorned is the traditional route for Korean drinking of this product, but it can also easily be made into fun fruit cocktails. Let's get to drinkin'!
Watermelon-Soju Cocktail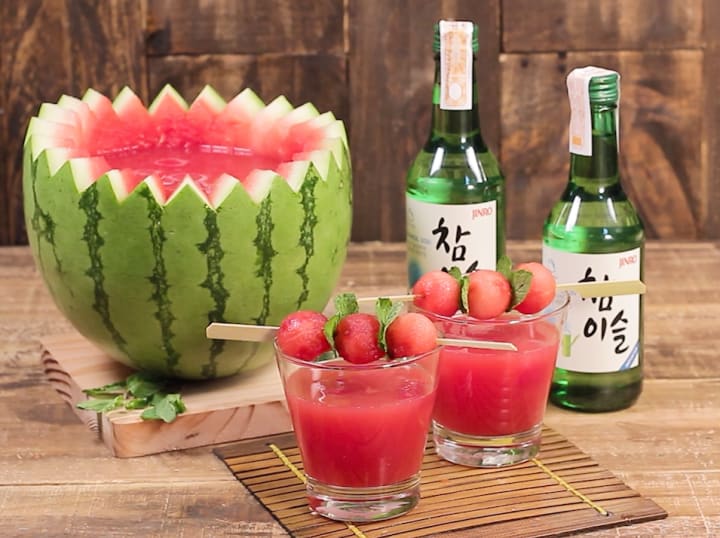 Seedless watermelon makes this recipe one of the soju cocktails I have to have right now! I love watermelon, and I love it even more when it's hollowed out and used as the base for a boozy concoction. Also, you can adorn the watermelon with some of those green bottles. That's fun!
Seoul-jito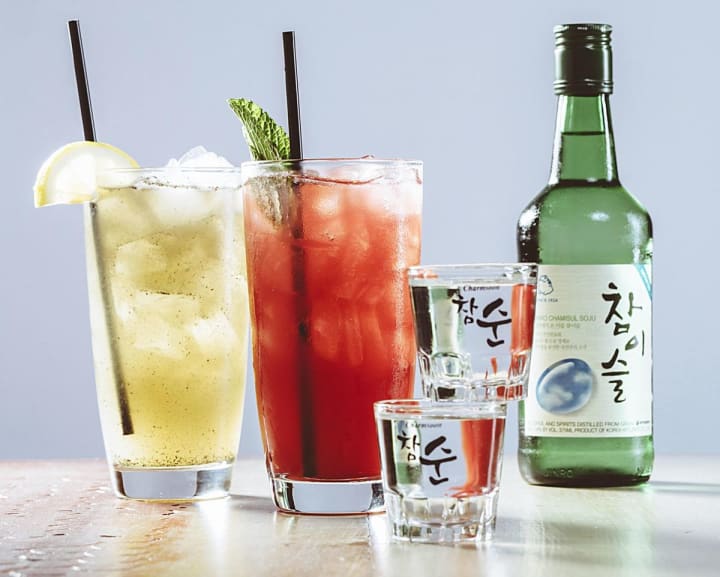 You might want to refresh yourself with a chocolate mojito, but I'll have the Seoul-jito instead. The way they make it at Seoul Q in University City, Missouri, is with pomegranate and ginger juice. Mull that mint and gimme some sips! The pomegranate and ginger combination is making me hungry, so I'm going to order some soft tofu stew too. I deserve the best!
Apple-Soju Cocktail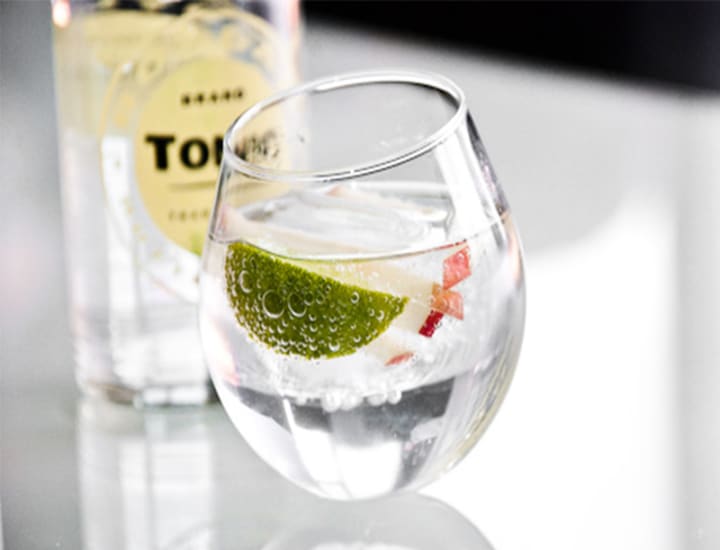 There's a lot of cocktails you have been making wrong, but this couldn't possibly be one of them. This three ingredient apple-soju cocktail is just too easy to make! Apple juice is so indulgent. To me, juice, in general, might as well be cake in a glass because it's so sweet. So this soju fruit cocktail is a real treat for me. But the minimum amount of work it requires means I might have more than one today!
Screw Kiss
The Screw Kiss is a mix of several different Korean products. A Screw Bar, soju, and a can of Chilsung Cider. I'll take any excuse to go to a Korean supermarket! I try to avoid too much sugar, so I'd up the amount of booze in soju cocktails like these so one is enough to get me loaded and satiated.
Melona-ju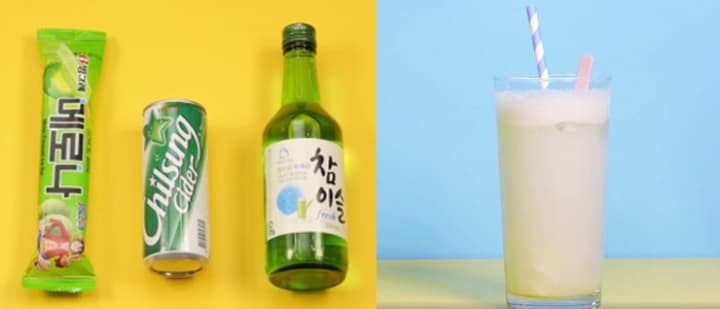 The Melona-ju is just like the Screw Kiss but with a Melona Ice cream bar. I bet you can just make these with any ice cream bar. But I love melon flavored things in particular!
Light a melon-scented candle at my table and give me some actual melon and I'll be in melon heaven! Everyone gets to go to melon heaven. Oh, would you prefer people suffer in hell forever? Well, I've had enough soju cocktails to argue! WATCH OUT!
Bubble Tank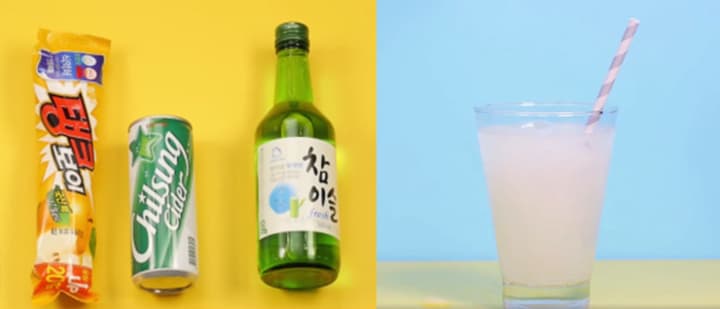 The Bubble Tank is just like the Screw Kiss but with The Tank Boy Ice Cream Bar? Sure! Those are pear flavored. I love pears! This is one of those Soju cocktails you can pair with sweet Asian pears and cheese to leave me extra pleased. Oh, is this for me? Keep 'em coming!
Cucumber, Soju, and Blueberry Shrub Cocktail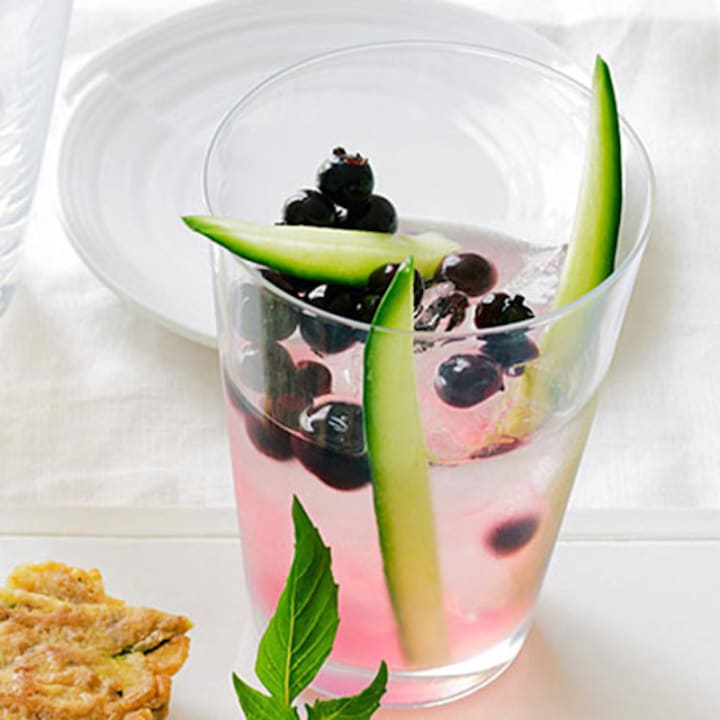 A mix of blueberries, cucumbers, and unseasoned rice vinegar gives this soju drink a unique flavor. I love salt and vinegar potato chips and I put vinegar in my ramen, so will I like this? You betchya!
Soju and Passionfruit Cocktail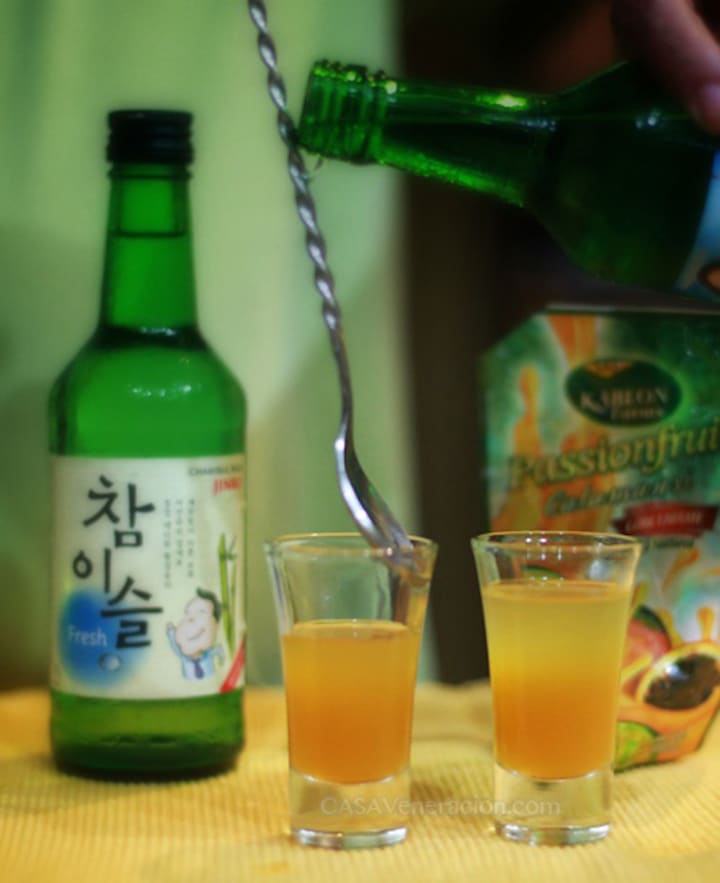 You might enjoy the best ready to drink cocktails on the market, but two drink soju cocktails are more my thing. Just mix soju and passionfruit in equal amounts. You can have just a shot, but this combination is sure to be so tasty you might as well make a glass! I would try this with a bunch of other juices, starting with guava. I love guava!
Celery & Tonic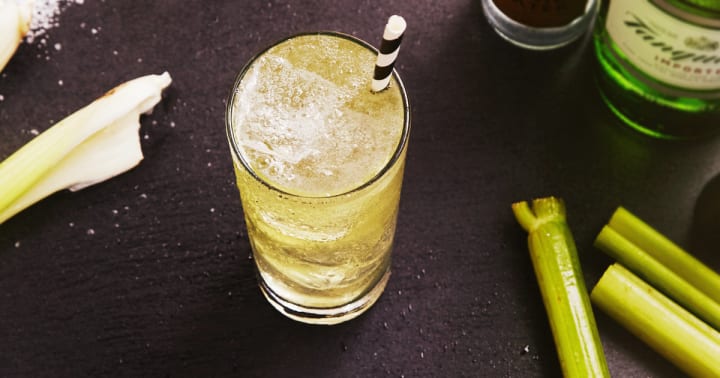 This is one of the Celery & Tonic requires a little more work but it sounds totally worth it! I like celery with my buffalo wings so I can only imagine what it'll do to a soju and tonic. Plus, there's vinegar and sweetness to make this an especially memorable combination.
Yogurt Soju Cocktail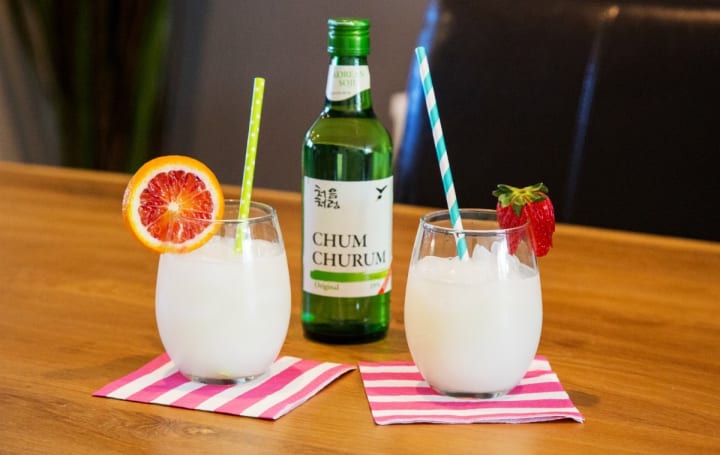 Yogurt soju drinks are popular in Korea and Asia. And there's an endless combination of flavors because there are so many Asian yogurt drinks and citrus sodas to combine them with. Even Fresca can get in the mix of these soju cocktails!
cocktails
Manic pixie dream goth. With appearances in Fortune, Vice, Gothamist, and McSweeney's.@benkharakh