Just Add Vodka: The 10 Best Cocktail Mixers Money Can Buy
Want to make a professional grade drink, but hate muddling mint or adding juice? Check out this list of the best cocktail mixers money can buy.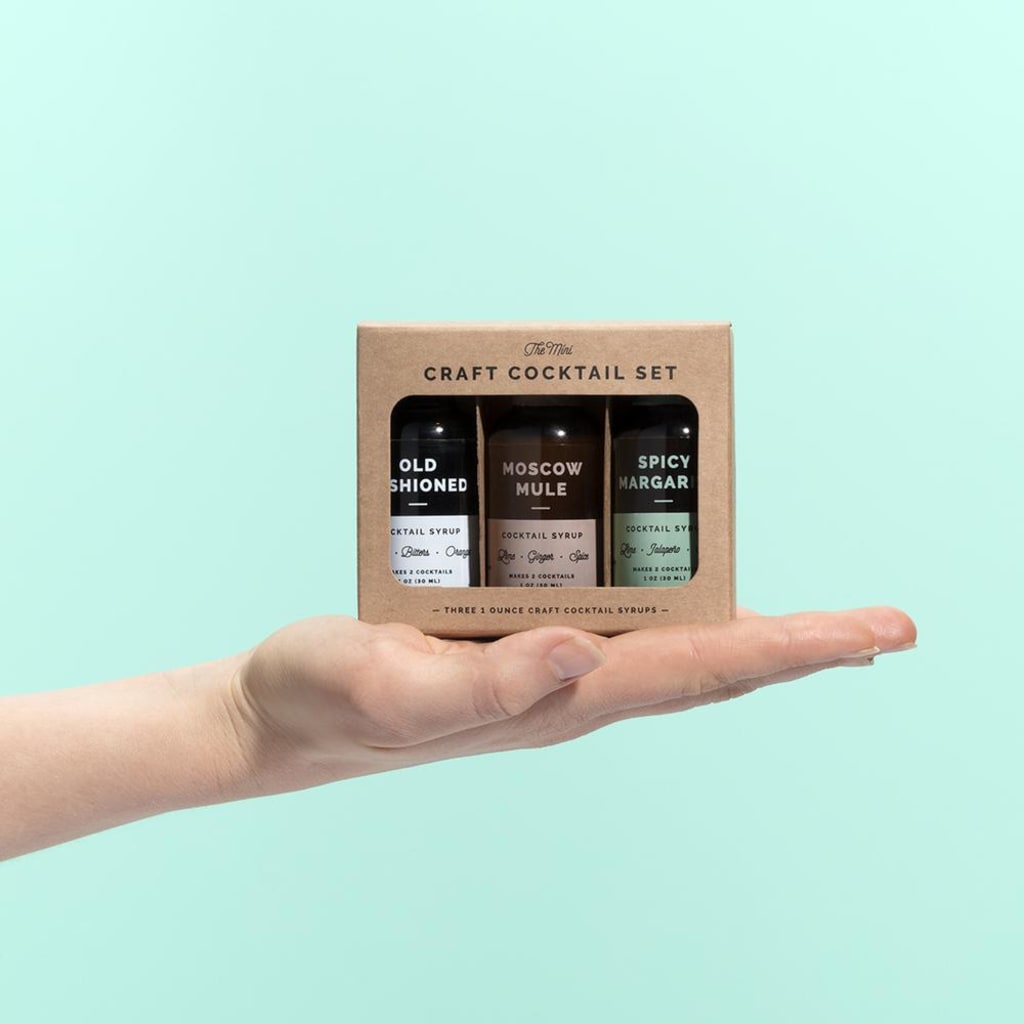 Back when I was really heavy in the New York City bar scene, I had a little bit of a problem. The problem wasn't my love of alcohol, per se, but rather, the type of alcohol I'd order.
I wasn't a beer drinker. I didn't go to the best bars in New York City to sample a bottle of wine I could have Drizly'd home or grabbed at the liquor store. No, I wanted mixed drinks. Gimme that margarita! Get me the Tom Collins! Got Crusta? Perfect!
This doesn't seem like it's that much of a problem, and at first, it didn't seem to be. However, my wallet started screaming in pain after it became a habit. I still love my cocktails, but my outings have definitely dwindled since their heyday. Happy hour is fun, but not many of us can afford to do that every day.
To continue my love of delicate mixing flavors, I made a point to seek out the best cocktail mixers on the market. Here are the ones I really fell in love with.
When you have a craft cocktail kit being sold at Bloomingdale's, you already know you're in for a serious treat. This trio of craft cocktail mixers are meant to be easy to use, even if you're not a master home bartender.
They each are made with fresh juices, world class bitters, and unique formulas that bring out the best in the liquor you use. They also have that classic "craft" style that reminds me of hitting happy hour at PDT.
I'm a particular fan of their Moscow Mule mixer, which is the main reason why I'd say W&P Design makes some of the best cocktail mixers you can get in a department store.
If there's one thing that's really hard to find, it's a good margarita mix. For some reason, company owners seem to think that pouring diabetes-triggering levels of high fructose corn syrup into a bottle with green dye is the recipe for a margarita.
Dude.
It's not; that's a recipe for a hangover and a pissed off writer in about eight hours! If you use that typical grocery store margarita mix, then a margarita is a cocktail you have been making wrong all your life.
Stirrings actually does it right, with a margarita mix that uses real sugar and real lime juice. The end result is a sweet, genuine margarita that works well with booze of all quality levels.
If you have sensitive taste buds like myself, this should be your go-to mixer. Personally, I prefer to add soda water to this mixer just to keep it extra light.
If you're really looking for a genuine barside taste without the hassle, you need to check out Jack Rudy. They make some of the best cocktail mixers in the world according to major liquor critics, and I'm very inclined to agree.
All their mixers are pretty excellent, but their Small Batch Tonic is truly something spectacular. Just add a little bit of gin, and you have yourself an amazing Gin and Tonic. Definitely grab a bottle of this mixer next time you're at the liquor store.
It's oh, so hard to find a good mixer that makes a manly drink, isn't it? Once in a while, it's normal to get sick of all the appletinis and cosmos, and just ask why you can't find something that makes bourbon's smoky flavor stand out.
That's what makes Bittermilk such a great company to check out. They make some of the best cocktail mixers geared towards people who are tired of the overly fruity, sugary taste of the cocktails you usually spot in chain restaurants.
They make a damned good Old Fashioned, if you're a fan.
The biggest issue I had when paring down the number of times I'd hit the bar was coping with the loss of unique cocktail tastings. I mean, classic cocktails are great, but what about something new? I'd have nothing interesting for my poor taste buds to discover!
Owl's Brew is a company that finally understands that and works to create mixers that give you novelty. This mix is my favorite; it's a blend of teas, with strawberry and lemon. Think of it as an upgrade on an Arnold Palmer.
If you enjoy classic cocktails with a craft spin, you might like the kind of mixers that Cocktail Crate came out with. This Kickstarter-funded company is all about small batch mixers that have an authentic fresh-mixed taste.
Their mixers are a lot more textured than many, and I mean that in a good way. Expect a serious kick of flavor when you try their ginger beer in a Moscow Mule.
If you're really into the art of mixing drinks, there are a lot of unique cocktails you can make with a deluxe mixology kit. Sometimes, you really do need the right tools to make a perfect drink.
Falernum cocktails are still somewhat underground from what I can tell, and to a point, that's what makes Tippleman's offering so impressive. This mixer is filled with warm, wintery spices that match well with rum, brandy, and even wine.
The thing I love about this mixer is that it's very versatile and can be used a wide range of different ways. That's actually what makes me think of it as one of the best cocktail mixers I've come across in recent years.
Diet drink mixers are usually awful. They either taste like a pile of chemicals, or just don't have any taste at all. Be Mixed is a company that seems to be making moves to change that—with zero-calorie mixers that actually taste decent.
If you're looking for an incredibly refreshing tipple that won't pack on the pounds, I strongly suggest their Cucumber Mint flavor. Hell, it's even good if you just add seltzer. If you're cutting calories or perhaps even making keto cocktails, you will love what you taste.
Most of the mixers on this list are in liquid form—which is to be expected. Not this one. This mixer is the first solid mixer I've ever seen to take the shape of a sugar cube. That alone intrigued me enough to buy them.
Not going to lie, they make a mean Bellini. It's a fun conversation starter when you have friends over for a couple of drinks, too.
I got this mixer set from a friend of mine as a gift, and it's got two of the best cocktail mixers I've ever tasted in it. I really, truly love their Lime Leaf Tonic. It's tangy, tastes ah-mazing with my favorite gin, and also spices up a Pimm's Cup perfectly.
Their other pick from this list is the Prickly Pear Sour, which gives a new twist to the old school whiskey sour. Really, you can't go wrong with this set, no matter what your favorite flavor profile is. You'll be able to make deliciously unique twists on classic cocktails with these mixers.

Sasha Konikovo
Born in the Ukraine and currently a citizen of New York City, Sasha Konikovo has become obsessed with makeup, fashion, and anything that keeps her svelte figure looking sharp. She hopes to marry a billionaire and have a lifestyle like Paris Hilton soon enough.
See all posts by Sasha Konikovo →