Is Your Alcohol Packaging Destroying The Planet?
Bauxite mining for aluminum cans is destructive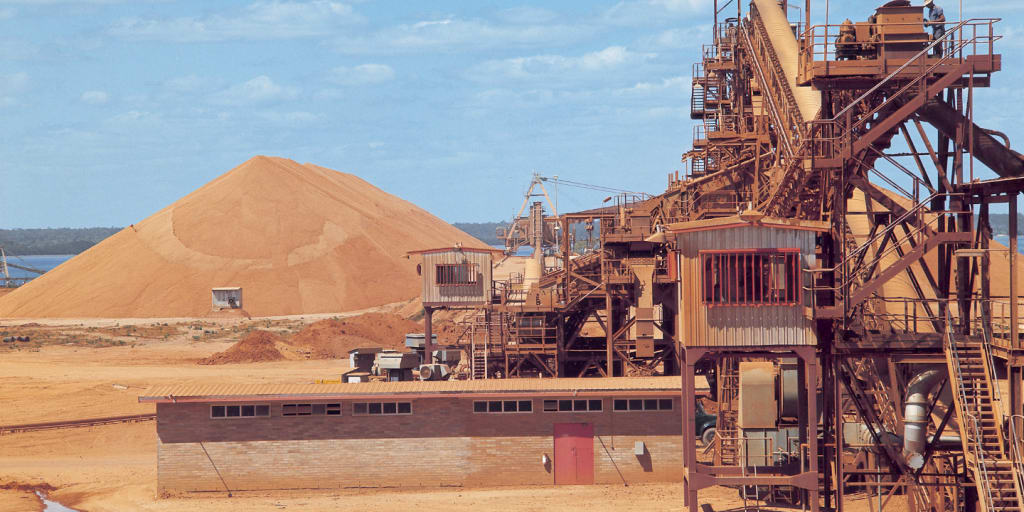 So you're at the store and you're picking up your alcohol for the weekend… but something has changed.
For a start, there aren't as many people around you. The Covid pandemic accelerated a trend towards people buying their liquor online, for convenience.
At the same time, customers are becoming ever more eco-conscious. And as someone who works with environmentally-friendly brands, for me that's obviously a trend in the right direction.
People care — FINALLY — about how their alcohol is delivered. The world has changed, awareness has been heightened, the demand is rising for sustainable packaging.
To cut down on the horrendous waste that litters our streets, waterways and oceans, strangling life as it sprawls across the world.
So as an environmental writer, I teamed up with popular American brand Drake's Organic Spirits — because they were ahead of the game.
Their ready-to-drink Boxtails are proving to be a huge online-ordering success across the States, but they've taken great strides in how to present the pre-mixed cocktails, too.
The packaging is both recycled and recyclable. The outer box is made from recycled paper and is 100% compostable. That is important for the sustainable ethos of Drake's, for the environment, and it should be important for you, too.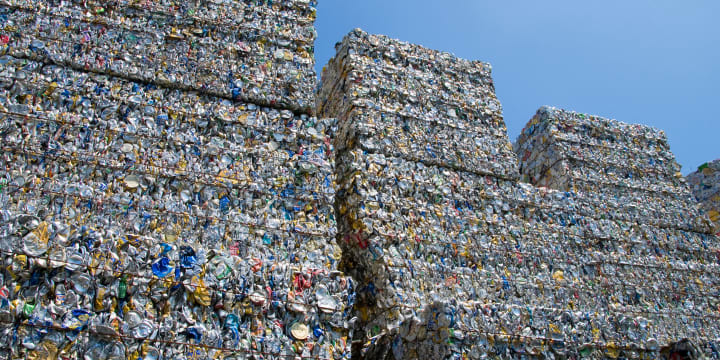 In the US, fewer than 30% of drinks cans are recycled. So, for example, more than 8 BILLION seltzer cans will be dumped in the ground this year alone.
Then there is the carbon footprint to consider in terms of the number of truckloads of empty seltzer cans that must be transported to bottling plants.
Compare these with the flat-packed 1.75-liter cartons used for Boxtails. It takes NINE truckloads of cans to equal the volume of a single load of boxes.
The volume of those boxes matters — serving 14 cocktails per box, with a long shelf life. Buying just one Boxtails product will prevent five cans going into landfills.
Are Cans On Their Way Out?
Aluminum hard seltzer cans are made using bauxite, an ore that is mined and refined. Let's have a look in a bit more detail.
Bauxite is most commonly found in Australia, Brazil and India. Large areas of land are bulldozed to mine it from the dirt. Chemical processes are then used to filter out silica and iron oxides, until nothing but powdery alumina remains.
More chemical processes involving large amounts of heat are used to form pure, molten aluminum.
As you might expect, all this has a considerable impact on the environment.
First there is the loss of habitats and wildlife from clearing grasslands and trees for mining bauxite. The operation creates vast carbon emissions, land erosion, and uses enormous amounts of water and electricity.
Mining bauxite has also been found to pollute waterways, by contaminating rivers and sediment with heavy metals. This threatens the health of both wildlife and people who live near the mines.
It is clear that making aluminum cans for spirits is harmful to the planet. Are cans on their way out? Perhaps they should be — put it that way.
Why Should We Care?
You might be surprised to know that if you don't care about the sustainability efforts of your favorite brands, you are in the minority.
GreenPrint's Business of Sustainability Index was revealed in 2021, which found that:
77% of Americans are concerned about the environmental impact of products they buy.
75% of Millennials are willing to pay more for an environmentally sustainable product (also 63% of Gen Z, 64% of Gen X and 57% of Boomers).
76% of Americans would switch their preferred packaged brand if they were offsetting carbon emissions.
A separate survey by McKinsey found that more than half of consumers in the US are 'highly concerned' about the environmental impact of packaging.
A majority said they would buy more sustainably packaged products if they were available and clearly labeled.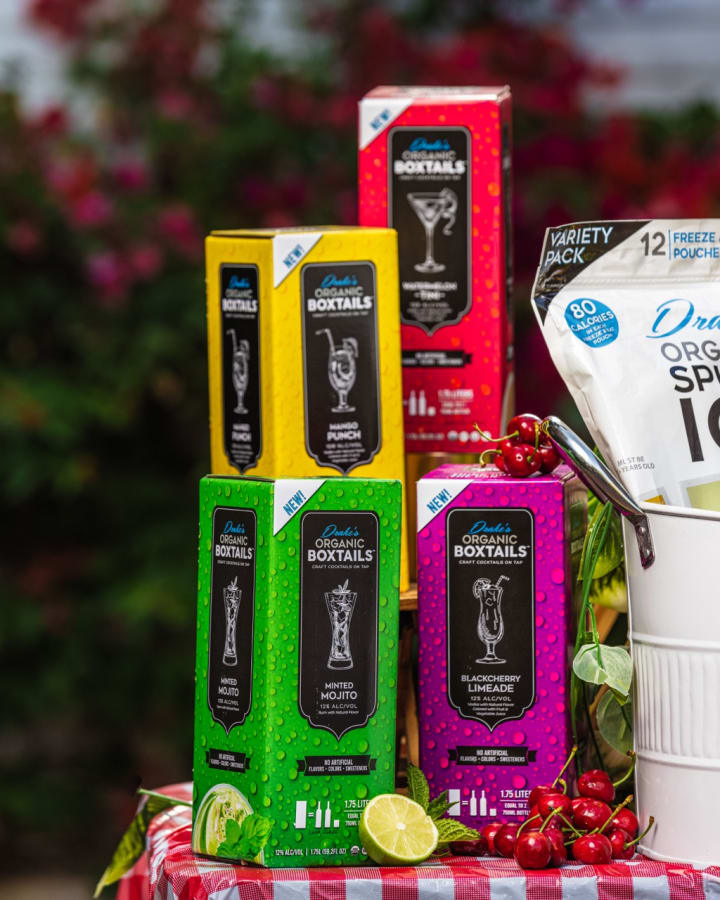 We Should Watch Out For Greenwashing Though, Right?
Of course, you should. Many companies claim to be earth-friendly when they are not — or one of their products is and the others fall short.
Looking back at the GreenPrint study, it was found that 53% of Americans never or only sometimes believe environmental claims. And 45% of Americans say they need validation from a third party to trust a statement from a company.
That's another reason I got on board with Drake's Organic Spirits.
Their entire range is certified as USDA organic, vegan, gluten-free, non-GMO, and Kosher. So, you can trust them on their openness about sustainable packaging, as well.
Next time you're planning a party, think hard about the environmental impact of the alcohol.
And consider supporting a company that supports the planet — check out drakesorganic.com.
Author Mark Campbell is editor of GreenGreenGreen. Find out how he can help your own eco-friendly, sustainable, ethical business here.
About the Creator
Journalist and blogger, editor of greengreengreen.org, on a mission to inform, educate and entertain
Reader insights
Be the first to share your insights about this piece.
Add your insights