Interview with Staci Wanichek, CEO of Wine Away
There's no use crying over spilled wine when you remove the stain with Wine Away.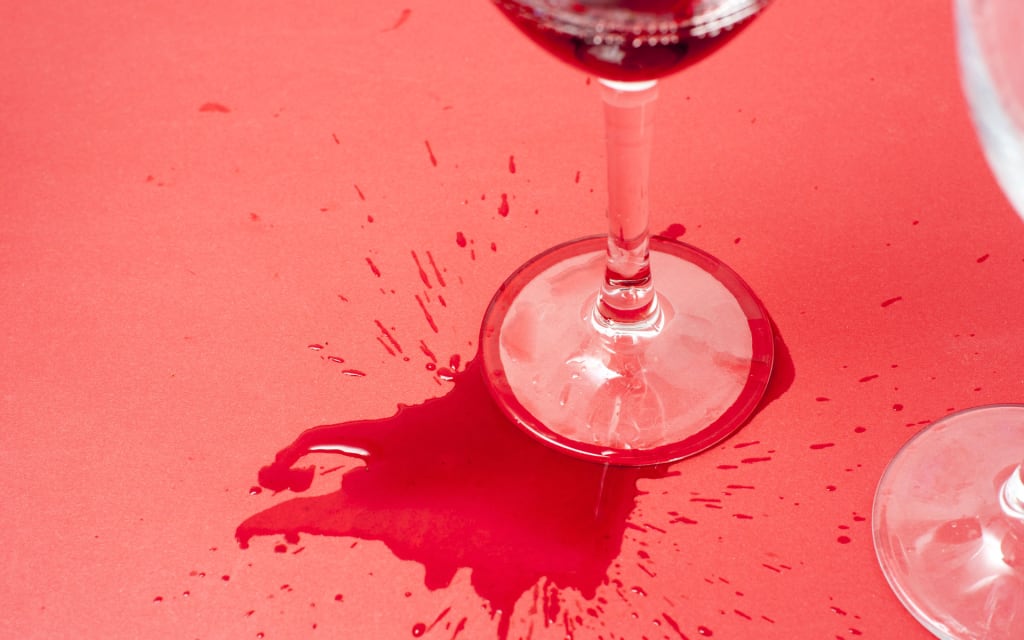 Any business owner will tell you that when it comes to marketing, looks are everything. Just as important as a product itself is its packaging, from colors to fonts and, of course, its name. Wine Away, which Good Housekeeping voted the best red wine stain remover on the market, had a slightly different path to success. President and CEO Staci Wanichek–who co-founded Wine Away with her mother, Cheryl Corn–did not wait until she had all of the bells and whistles in place in order to push her magic formula to the masses. Instead, she knew the magic would speak for itself; she sent a nondescript bottle of this not-yet-named stain remover to the editors of Food & Wine magazine, and in so doing landed their first of many media features.
Proof caught up with Wanichek to discuss the evolution of Wine Away over the last 20 years and what it's like working with her mother, as well as to bemoan the fact that, as fantastic as it is for stains, Wine Away does not work on mustard.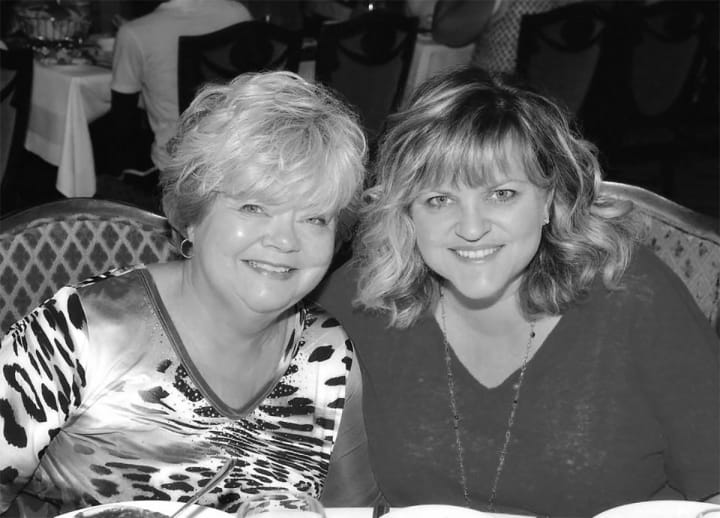 Proof: What's the origin story of Wine Away?
Wine Away: Our company launched almost 20 years ago in May after we received the first write-up in Food & Wine magazine.
Wine Away was originally designed to be a cleaner and degreaser. However, at the time we developed our cleaner and degreaser, everyone else did as well… so we scrapped the product and gave it out to friends and family to use. After a few months, people kept telling us it worked "pretty well" on red wine. They said it wasn't perfect, but that we needed to explore it because there was nothing on the market at that time to remove red wine stains. So, we spent a few months in the lab testing different formulations and when we finally created one that we liked, we gave the new product back out to friends and family for feedback. The results were positive.
The next month I contacted the editor of Food & Wine magazine and he asked me to send him a bottle. The bottle I sent had no label and no name on it, just my name and phone number written in black Sharpie on the outside of the bottle.
A week later, the editor of F & W magazine called me and said they had "tested it in their test kitchen and that it worked great on white carpet and linens and that they were going to write about it in their next issue and to please send a photo of the product, pricing, and contact information."
Two weeks later we came up with the name Wine Away and designed the label. The label we have today is our original design. The only difference is the bottle.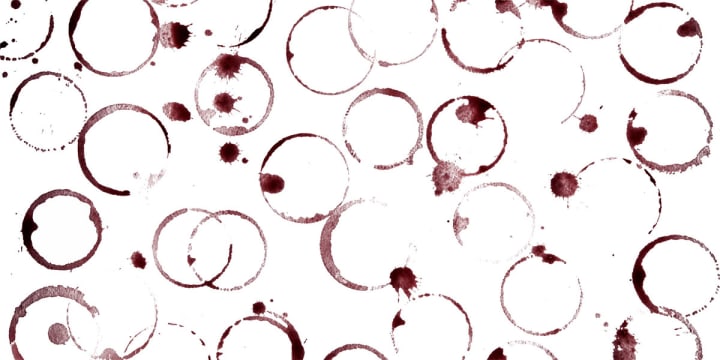 How much wine is too much wine in one night?
I'm a light-weight, so a couple of glasses is plenty for me. I prefer to savor my wine.
Which ingredient gives the formula its magic?
All of the ingredients work together to make Wine Away perform its magic!!
You're a mother/daughter team; what's that workplace dynamic like? Have other relatives joined the family business too?
It's been a wonderful journey to take with my best friend. My mom is relaxed and easygoing, and I'm the opposite, so that's what makes us work. The only other people from our family who have joined the business from time-to-time are my kids! They love to help when they aren't playing sports or in school. It's fun to listen to their ideas for marketing Wine Away. And I have to admit, that I have leaned on them for social media tips here and there. They are terrific.
What are your personal favorite wines to drink (and spill?)
There are so many favorites – I tend to stick with the wines made right here in Walla Walla – they are excellent. Some of my faves are Gramercy, L'Ecole No. 41, Long Shadows, North Star, Figgins, and Eisenhower Cellars from Walla Walla – but we have so many wonderful wines here you can't go wrong, and the people are amazing.
Are their rivalries between your wine friends and your beer friends?
(Laughs) That's funny. No, but perhaps rivalries between the wine and whiskey friends...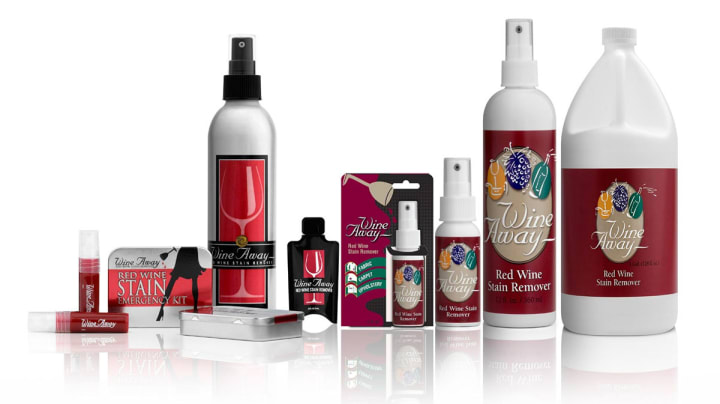 Since you launched the original cleaner, which new products have you added to the collection?
There are eight different Wine Away SKU's and we also have a children's version of the Wine Away called Red Erase. It is tailored toward common kids' stains. Red Erase removes red medicine stains, sport drink stains, candy, etc. The other product is called Dye Away. It removes hair dye from clothing. It is marketed to the salon professional.
Have you discovered any great off-label uses for Wine Away?
There are many wonderful off-label uses. It remains a fantastic cleaner and degreaser for surfaces, but it also works wonderfully on pet accidents, coffee stains, sport drink stains, blood, ink, and grass stains. And it also removes latex paint. Sadly, it does NOT work on mustard.
What's the most memorable "Wine Away Saved Me" testimonial you've received from a grateful customer?
Gosh, that is a tough one, because we get so many testimonials.
The most touching one was from a bride. She was getting ready to have her first dance with her dad at the reception, when he bumped into her and spilled red wine down the front of her dress. She was in tears. Thankfully, the photographer carried Wine Away with him – he sprayed the dress and, voilà, the stain disappeared. Wine Away saved the day.
Another touching one was from a woman who had red wine spilled all over her great-grandmother's tablecloth during dinner. Her grandmother was no longer alive, so obviously it was very special to her. Thankfully, her sister-in-law had Wine Away in her purse, sprayed the tablecloth and the stain vanished before her eyes. Nothing like saving an heirloom!
And of course I love the ones from the husbands when they tell me Wine Away saved their marriage! Those are always fun to read.
What's next from the Wine Away team?
We have a few things in the hopper here at the Wine Away HQ. The first order of business will be to celebrate our 20th year in business with our families this coming May. We also have a new product in the works, but have not released it yet… stay tuned.
Visit WineAway.com to purchase Wine Away stain remover and learn more about the company, or followWine Away Inc. on Facebook.