How To Infuse Your Alcohol With Fresh Fruit, Spices, Herbs, and Botanicals
Want to learn how to infuse fresh ingredients with your favorite spirit? This is how to infuse your alcohol with almost any ingredient you want!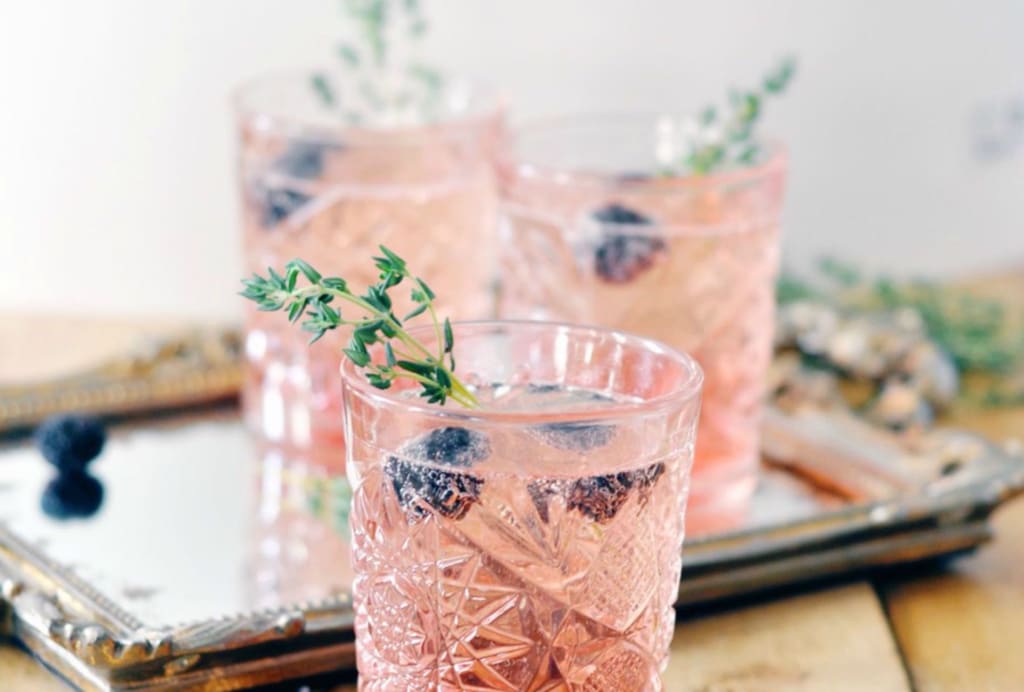 Have you ever wanted to create your own cocktails right at home? The bartenders make it look so easy, and it is! You can create delicious cocktails that are infused with all-natural ingredients like fresh fruit, herbs, spices, and more. This is a much tastier alternative to already-flavored liquors, since you're using only all-natural additions. For a lower calorie summer cocktail or delicious winter beverage, there's an array of ways you can infuse any type of alcohol. Some people have even gone so far as to learn how to make infused sous vide cocktails, but that requires equipment we don't all have lying around.
That's where this method comes in. Even if you've never infused alcohol with any fruit, spice, or herb, it's not a challenge. In fact, the only challenge is trying to come up with delectable things to infuse your favorite spirit with! You only require minimal tools to help you create the perfect cocktails. So, if you want to whip up your own alcohol infusions, this is how to infuse liquor with any ingredients of your choice!
The process of infusing alcohol with ingredients sounds like you might need a ton of tools to get the job done. In actuality, you don't need many tools — most of the equipment can be found right in your kitchen! If you're going to include fruits into your infusion, then you should definitely keep a peeler by your side. Fruits that have peels on them should be stripped of their peels, unless you want to throw in the peels into the infusion, too, then go right ahead. If you're using solid ingredients, you're going to need a muddler to crush them. You can use the muddler to crush strawberries, grind herbs, and crush anything else that's solid. You want to crush these ingredients to extract their flavors and juices so they flow nicely with your spirit!
In order to strain all of the solids from your beverage, you'll need a large, fine-mesh strainer or a cheesecloth. This way, you can catch all of the chunks and solids when you're straining your infused drink. Also, don't forget a funnel — this will help you to properly transfer your beverage from container to container. However, the star of the show is the infuser decanter! An infuser decanter is the most important tool for this process, because it's the one that infuses the alcohol with the ingredients. The ideal decanter is one by Sempli, simple and easy to use. Simply place your ingredients in the infuser tube, pour the liquor in with them, and start swirling it all together!
Now that you have all the tools you need when learning how to infuse your alcohol, you get to start picking your ingredients! Based on your spirit, you want the perfect ingredients that mingle well with your choice of alcohol. Or, if you'll be following a recipe, make sure you have all the ingredients to create it. However, if you're coming up with your own recipe, you should acknowledge what spice pairs well with what alcohol; this goes for fruits and herbs, too. Fruits and other foods like blueberries, grapes, and lemons pair well with vodka. Watermelon, jalapeño, and pomegranates are great with tequila. Mango, lime, and passionfruit go perfectly with white rum, and the list goes on.
If you include fruits in your infusion, you can also throw in some herbs and spices. From mint to thyme, cinnamon, clove, allspice, cardamom, or even vanilla beans, you have to pick the ingredient you believe fits well with what you're making. In addition, you can definitely add in pecans, walnuts, hibiscus, and much more. Remember, understand what goes well with the liquor you'll be using, and your cocktail should taste amazing. However, if you don't feel like going through the process of having to peel lemons, chop mint, or prep any other ingredient, there are infusion packets that give you a shortcut in the infusion process! These infusion blends by Teroforma basically give you an array of flavors to include in your drink without the hassle of cutting up real ingredients.
Infuse your booze.
Start gathering everything to infuse with your booze! You now should have all of the ingredients and tools by your side and be prepared for action. Make sure your infuser is set to start filling with the delicious ingredients. If you're using fruits with peels on them, thoroughly peel them, or even use the peels, too. For the rest of the fruits, wash them before chopping them up into tiny pieces.
As for other solid ingredients, you can either chop them up into little pieces and place them in the infuser or completely crush them with the muddler. The next step you should take when learning how to infuse your alcohol is placing all of the infusion ingredients in the infuser tube.
Separate the proportions.
Separating proportions is really important when learning how to infuse your alcohol. If you intend to use jalapeño peppers or other form of spicy peppers, you should definitely limit the amount you're putting into the infuser. Depending on how spicy you want your cocktail to be, understand the proportion of peppers you should put into the infuser.
This also goes for spices and herbs such as cinnamon and cloves. Since there are pretty heavy spices, you certainly don't want to put too much of anything. This will kill the taste of your beverage, because the spices will overpower the taste of the alcohol and give off a very bitter flavor. You also don't want to put too little of anything, or else you won't taste anything!
Start shaking!
Now it's time to shake everything up! You have all of the ingredients in the infuser decanter along with the spirit, and now you want to give it a really good shake. Once you've finished shaking all of the ingredients together, place it in a cool area. You should definitely not place your mixture in direct sunlight; this will ruin the flavors and overall taste of your beverage.
Shake your infusion daily until your cocktail is fully complete. When you know that your infusion is ready, open your decanter and carefully use the strainer or cheesecloth to catch any residue or particles that are left in the infusion. You don't want any particles in your drink at all, so it's important to have your beverage be crystal clear when straining your infusion.
Time your infusion.
Timing your infusion is also crucial when infusing your alcohol. You have to determine how long the infusion process is depending on the ripeness of your fruit, the heat in your peppers, and the potency of your herbs and spices. Also, you can't forget the ABV of your base spirit — the higher the proof, the faster the spirit will extract flavors.
The best way to tell if your beverage is ready is by constantly taste testing it over time. Sometimes, longer doesn't mean your drink will taste better. If you're using spicy ingredients, you want to be careful about how long you're infusing. Most basic fruit infusions are usually two to four days, but it all depends on what you use as ingredients.
Serving your spirit.
When you're serving your infused beverage to guests, you definitely want it to be presentable. Garnishing your cocktails is always a great idea to make your drinks look appetizing and professional. However, if you're just enjoying your infused cocktails yourself, you can present the beverage however you want. But this doesn't mean you don't have to garnish your own cocktail!
For much harder cocktails, you can serve them on the rocks. You can also add any additional ingredients like syrup for taste and sweetness.
If you're thinking about always infusing spirits, then it's only normal for you to own an infusion kit. They give you all of the tools and directions to always make the ideal infusions. So, instead of having to get every single individual tool, a kit can grant you all of them in one.
A great spirit infusion kit is the one by Craft Connections Co. This kit not only gives you the right jars for infusing but also the funnel, strainer, and even a recipe book you can follow that shows you how to infuse your alcohol. With just the one kit, you can create a plethora of infused-spirit cocktails for yourself or for guests!
How to Create Spiced Rum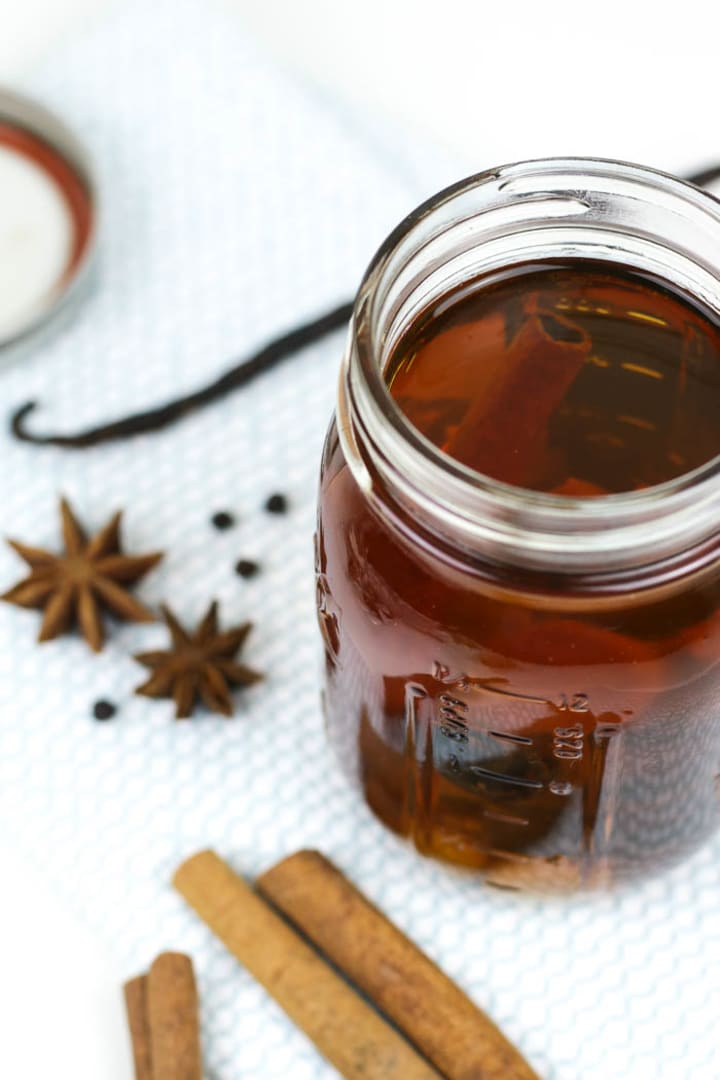 Now that you know how to infuse your alcohol, let's get right into a recipe for spiced rum that's widely popular among those who are regular spirit infusers! Spiced rum is definitely a well-known infusion that's loved by so many drinkers. Despite the fact that this beverage is so easy to make, it tastes phenomenal when you create it right.
For this infusion, you don't have to buy any artificial flavoring; just use all-natural ingredients for the best spiced rum you'll ever enjoy. You just have to combine high-quality ingredients like spices and, of course, the rum for a couple of days. Once you've completed the infusion, you'll always want to make this cocktail.
How to Create Grapefruit Infused Vodka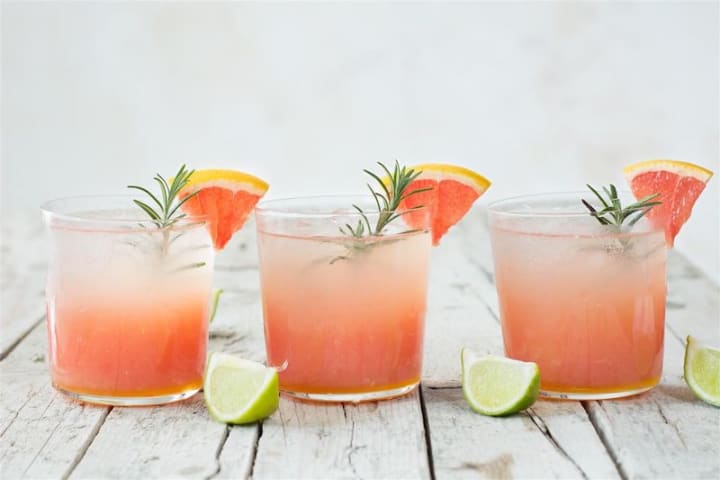 Vodka pairs so well with many fruits, and one of the best fruits to mix with vodka is grapefruit. This recipe for grapefruit infused vodka is very simple and needs minimal ingredients, and you'll always want to make this infused beverage.
However, make sure you use unflavored vodka. You want the grapefruit to be the main flavor in this infusion. So, if you use flavored vodka, this will completely ruin the taste. You'll be surprised by how well grapefruit goes with vodka once you've finished infusing the two together!
how to
About the author
Bakes sweets ever Thursday and donates them to her local homeless shelter. Is an owner to five pugs and can count to 500 in French.
Reader insights
Be the first to share your insights about this piece.
Add your insights