How Tito's Vodka Was Made into a Success Story
There are many types of vodka out there, but Tito's is an exquisite one. Here's how Tito's Vodka was made.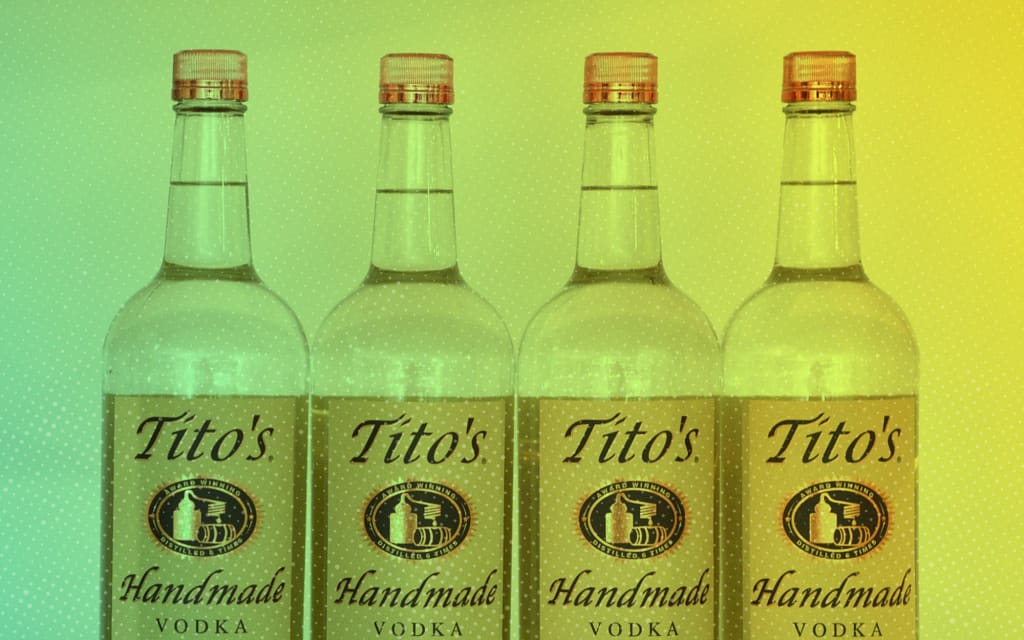 Out of all the different types of vodka I tried, my heart will always belong to Tito's. Despite it being my all-time favorite vodka, its taste is smooth, easy, and overall amazing. Unlike other vodkas that taste straight up like rubbing alcohol, Tito's doesn't affect you like the others. Either using Tito's in a cocktail or as a shot, the vodka will never make your face twist in disgust because of how easy it is to drink.
I'm not the biggest fan of vodka, but when it comes to Tito's, I'm all in. I guarantee you'll never find a better tasting vodka than Tito's. If you're someone who can't stand the taste of hardcore vodka, Tito's is definitely your best bet. Taking a shot from Tito's won't affect you harshly compared to other vodkas.
For those who are curious of how their favorite vodka came to be, the story is actually pretty intriguing. I'll give you a hint, it started with a young man and a Christmas present idea. Here's the interesting story of how Tito's Vodka was made.
Meet Bert "Tito" Beveridge, the creator of Tito's Handmade Vodka.
Bert "Tito" Beveridge is the founder of our favorite vodka, Tito's. As fitting as his last name is, the 55-year-old Texan hit the jackpot with his creation. His company sells about 45 million bottles of the handmade vodka each year, and possibly 58 million bottles this year, according to Beverage Marketing Corporation.
However, those numbers aren't consistent—they continue to grow every year. The company becomes more valuable as the numbers move higher, estimated to be worth about $2.5 billion as of now. As successful as Beveridge is now, no one ever thought this man was going to make it in the liquor industry. But all it took was an idea and motivation for him to get to where he is right now. And that's how Tito's Vodka was made.
A Regular Texas-born Man Who Majored in Geology and Geophysics
Beveridge grew up in San Antonio, Texas, where he dreamed of training horses as a living while playing polo. But all of his plans and ambitions completely changed when he enrolled at the University of Texas at Austin majoring in geology and geophysics.
He worked in the oil and gas industry once he graduated from college that lead him from Texas to Venezuela and Colombia. He was a mortgage broker in the early 1990s and around that time, he was in getting into the liquor business.
Beveridge started flavoring vodka.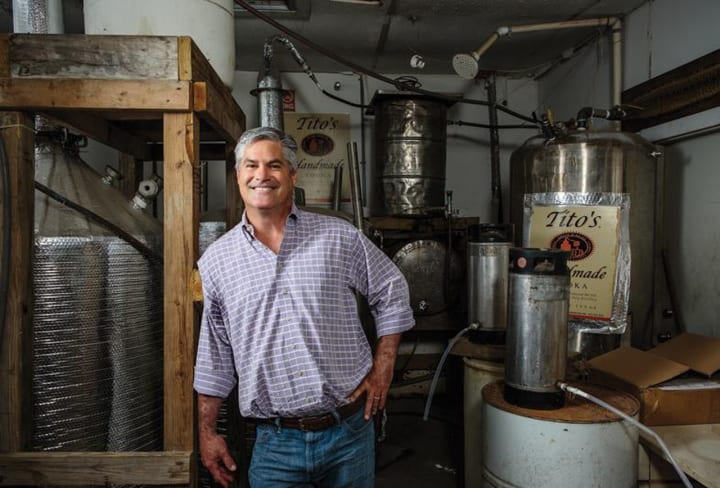 Around the early 90s, Beveridge was into flavoring vodkas and creating his own as a hobby—that's how Tito's Vodka was made. He's even started flavoring vodkas as a Christmas gift for his friends. And when the real estate market collapsed sometime during the decade, he didn't have any options as a career.
However, in the midst of watching TV, one motivational speaker triggered a chord in him with a bit of advice: "Find the intersection of what you love to do and what you're good at." At that moment, he turned to vodka.
Beveridge attempted to sell his homemade flavored vodkas at local liquor stores, but the owners would constantly kick him out.
He even then asked one shopkeeper how he was supposed to distribute his flavored vodkas. Then the shopkeeper told him that there would be no future in selling that stuff.
"If you can make a really smooth vodka that a girl can drink straight, then you might have something," the shopkeeper told Beveridge.
"Well, how do you do that?" Beveridge asked the man.
He replied, "I don't know—you figure it out."
Nineteen Credit Cards and $90,000 Debt Later
At this point, Beveridge opened up is own distillery, yet the Texas authorities refuse to give him a permit. He then studied the state codebook, discovered a loophole, and appealed. Afterwards, he was licensed.
But how was Beveridge going to start a business with so little money? He had an idea—he borrowed about $90,000 by using 19 credit cards to start it all. With all the money he borrowed, he bought 13 acres in Travis Country. By designing a still based on old photos of moonshiners that he discovered at the library, he began creating his vodka. Distilling corn (even though most vodkas use wheat) and using local aquifer water, that's how Tito's Vodka was made.
Beveridge finally gained recognition for his handmade vodka.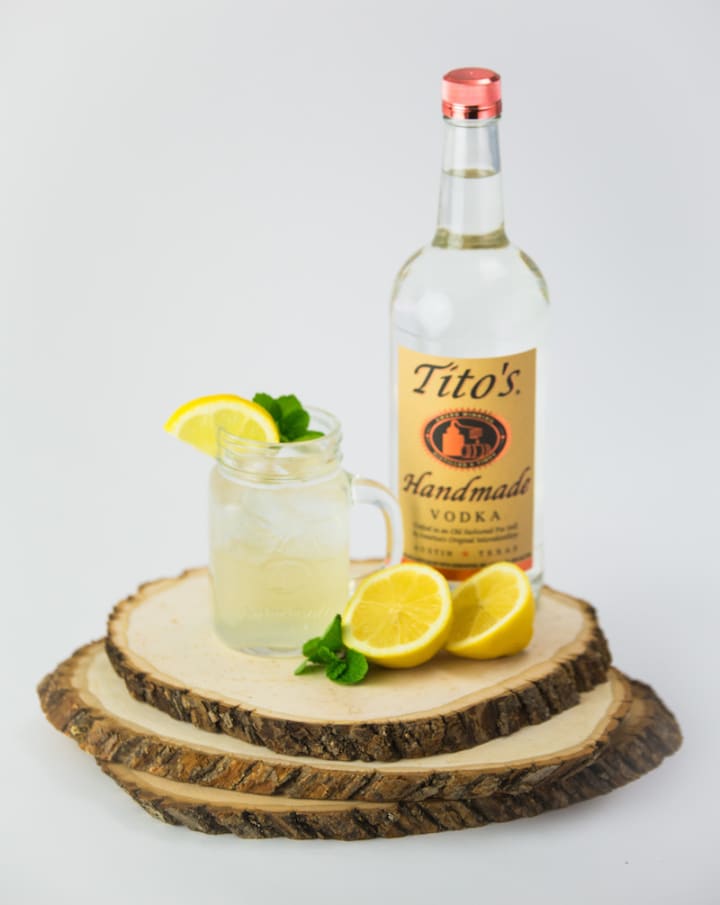 Beveridge slept on couches and even floors in a shack with a bunch of stray dogs to support the company he wanted to perfect. Creating, recreating, and more recreating, he aimed to create the ideal vodka that everyone would love.
In 2001, Beveridge put his handmade vodka in the World Spirits Competition in San Francisco in hopes of some recognition. And soon after, he won! At that moment, Beveridge got his big break and made his first profit that year. Afterwards, his profits kept going up and up and he gained much more recognition for his amazing handmade vodka.
Tito's vodka skyrocketed from there.
Today, people across the globe ask for cocktails, martinis, and other vodka drinks specifically using Tito's Handmade Vodka. Towering over big name vodkas like Ketel One and Grey Goose, Tito's is unique in its own way, mainly because it's a "handmade" vodka—how Tito's Vodka was made.
Tito's immediately became a phenomenon simply because of its smooth, rich taste as well as the great, affordable price. Many people always come back to Tito's because it's an amazing tasting vodka that won't empty out their wallets.
If you have your very own home bar or simply want to whip up great cocktails made with vodka in the kitchen, this shaker pint glass set is perfect for making great tasting cocktails. But not just any ordinary vodka cocktails, Tito's Handmade Vodka cocktails.
Officially licensed by Tito's Vodka, this shaker can easily blend out and mix all the ingredients in your Tito's Vodka cocktail. Serve to guests or enjoy a glass yourself, the shaker is sturdy and won't leak while mixing the ingredients.
Here's another great choice to enjoy Tito's Vodka drinks in, the brand's officially licensed mason jar. This jar is ideal for either gifting to a vodka lover such as hardcore Tito's fan or enjoying the product yourself.
Indulge in vodka cocktails and other drinks with this mason jar. But if you don't want to use this mason jar to drink cocktails out of, consider using this as a decoration piece for your personal home bar or in the kitchen! Use it as a pot for vibrant flowers, fill it with fairy lights, or simply stuff the jar with cookies! Anyone who's a fan of Tito's Handmade Vodka and knows how Tito's Vodka was made will love having this jar around.
Place glassware and pour cocktails into the glassware with this awesome Tito's Vodka bar mat. Like I said before, if you own a home bar, any of these products will make your bar look not only professional, but decked out in Tito's Vodka products.
However, this bar mat is essential when pouring cocktail into glasses. At times, the bar can become wet and slippery which can cause glasses to slide right off the edge and shatter on the floor. But bar mats prevent that from happening. They grip onto the glassware, so when you're pouring the drink, the glass doesn't happen to slide off but stay where it's supposed to be.
Lastly, it's not a Tito's Vodka article without the vodka itself. If you've never tried Tito's Handmade Vodka... excuse me, but what are you waiting for? Try the best vodka out there and mix it with cocktails, simply take it as a shot, or even make vodka gummy bears with Tito's! Now that you now how Tito's Vodka was made, you basically have to give the vodka itself a shot (literally, take a shot of it).
Handmade and affordable, this vodka is smooth and doesn't taste like rubbing alcohol. So, taking a shot of Tito's is a breeze without that horrible aftertaste. Grab yourself a bottle, create your own vodka cocktails, and enjoy the great taste of Tito's Handmade Vodka.