Gin and Tonic
The Best Couple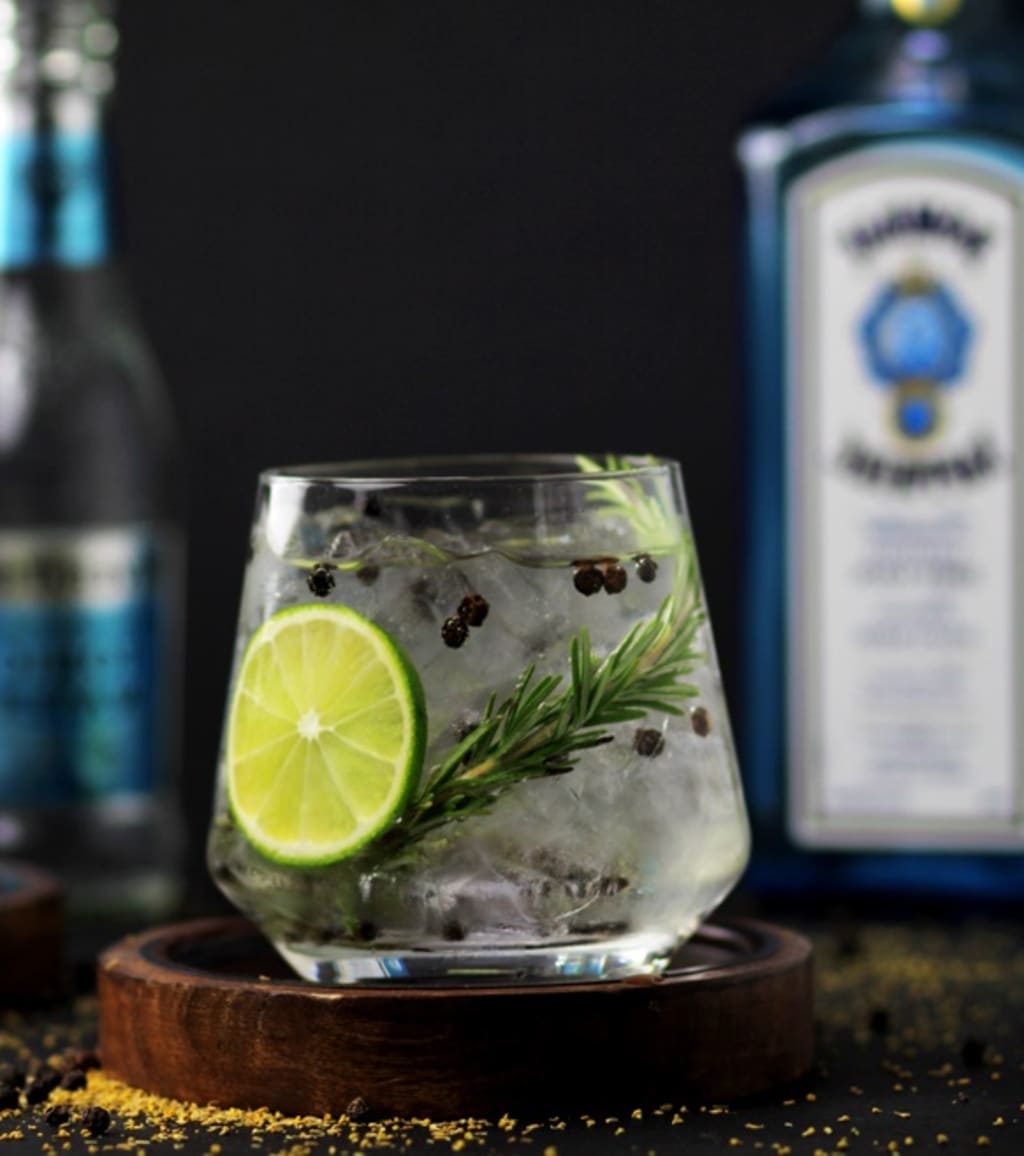 Sometimes the winter seems so long, cold, and brutal that the only drinks that keep me warm are a glass of cabernet sauvignon or a double shot of Van Gogh Double Espresso Vodka, with a single ice cube melting slowly away in the glass. However, spring puts a fresh perspective on the cocktail shaker and new drinks are begging to be shaken and stirred. Tanqueray launched Rangpur Gin in the summer of 2006 to a couple of trial cities in the United States. Obviously, Tanqueray realized they had a success on their hands, because two years later Rangpur Gin is widely available throughout the US. This particular gin is aptly named for the essence of rangpur limes, ginger, and bay leaves that have been added during the final stages of the distillation process. This merging of flavor results in Rangpur being a slightly less edgy gin than one might associate with the higher end Tanqueray 10. Tanqueray 10 has the sharpness needed for a perfect straight up martini, while the Tanqueray Rangpur has a softer, fruitier lilt to it, which enables it to mingle well with less traditional gin drinks. It is this factor also that possibly opens gin up to an entirely new demographic of drinkers who may have never considered experimenting with gin before.
While spring calls for experimentation, it also calls for bikini season on the horizon. The waistline has been taken into consideration as much as possible where liquor is concerned with diet tonic water has been used in the following recipe. This version is preferable to regular tonic water, but it really keeps the carbohydrate count down for anyone on a low carb diet. The following highball cocktail contains only 1.5 grams of carbs.
Rangpur and Tonic
Pour gin and lime juice into a highball glass filled half full of ice. Top off with diet tonic water. A half a fresh lime may be used in place of the fresh-squeezed juice and then dropped into the glass as garnish.
Cheri Limeade:
2 ounces Rangpur Gin
1/2 ounce Chambord
1/2 ounce fresh-squeezed lime juice
Diet Tonic Water or Regular Tonic Water
Maraschino cherries and a lime wheel for garnish measure, with Rangpur and lime juice into a highball glass filled half full of ice. Top with tonic water leaving enough room at the top of the glass to float the 1/2 ounce of Chambord. Garnish with maraschino cherries and the lime wheel on a skewer.What is spring and cocktail hour without a straight up cocktail? One of my favorite liqueurs is St. Germain. This liqueur seems to have been created for spring, as it originates from bountiful elderflower blossoms. These fragile blossoms transform into a delicate sweet spirit during the production process. While gin and St. Germain may not be a traditional combination, the uniqueness of St. Germain and the infused layering of Rangpur make them an ideal complement to each other.
Maharani Cocktail:
1 and 1/2 ounce Rangpur Gin
1 and 1/2 ounce St. Germain
3/4 ounce fresh-squeezed lemon juice
Thinly slice the lemon and lime wheels for garnish. Combine liquids in a cocktail shaker filled a third full of ice. Shake for approximately 15 seconds. Strain into a well-chilled cocktail glass. Carefully fold the lemon and lime wheels together into the shape of a "C" and thread onto a skewer through the rinds. Place into the cocktail and serve.
About the Author
I am Matthew Evans and I want to show people how beautiful and interesting our world is. I am a business coach, Spin Palace review writer, and blogger. In addition, I really like to read new information about psychology and world history. I hope that my knowledge will help me understand people and make their lives better.