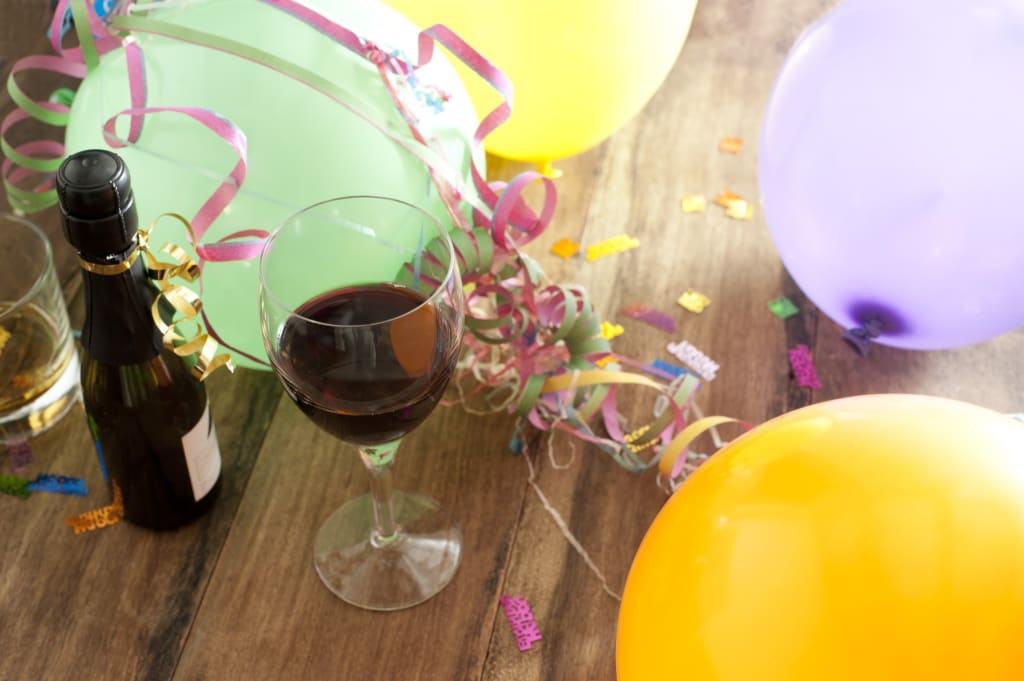 But we've also had some bad times and now I am nearing the end of Dry January, I am left with mixed emotions about whether or not to let you back into my life.
I don't know what to do?
I know I said we'd get together on the 1st of February but being without you has made me question if, I still need you in my life.
You've been around since I was a child. Although I didn't consume you, you still affected my childhood, as you were and still are a good friend to my Father. You would cause so many arguments in our home growing up, it was quite sad. I never understood why he choose to be with you instead of coming straight home from work but I guess now I am older I can.
For some reason, you've always made me believe that everything will be better with you. Films are better, meals are better, evenings are better, TV is better, cooking is better... I've realised since you've been away that all of those things are just the same without you, not better but the same.
For some reason, you've made me feel that if I have a stressful day, you'll make me relax, but I've noticed over time that I feel even more anxious the next day. I will be horrible to the ones I love the next day because of the way you've made me feel.
I've really enjoyed not planning my evenings around you. I like the fact that I can jump in the car whenever I like… You are so very restricting.
I've enjoyed sleeping soundly, all through the night and the best feeling is waking up feeling refreshed. I truly hate the way you make me feel when I open my eyes and remember I drank a bottle the night before, it fills me with dread because I know the entire day will be a struggle.
I hate the way you feel you can control me, how you plant seeds in my head about how crap the evening will be without you. Throughout January you've been constantly reminding me of all the planned occasions for the year and how rubbish they'll be if you're not there with me. This is unfair and quite selfish of you
I spend quite a bit of time thinking about you when I know I shouldn't, planning the next opportunity to bring you out or suggesting going out for dinner when the only reason I'd say it is because I know you will be there. Doing this is quite draining…I've enjoyed going out without you.
I hate the way you've made me behave in the past, I hate the fact that my child has heard me slur my speech after consuming too much at a family gathering. I am cringing, just thinking about it now.
I hate thinking and feeling guilty all the time about my health but then a voice in my head, your greedy voice, always justifies my concerns and I choose to pour your cold loveliness into a glass…This will make me feel better about everything, letting all my worries wash away! Even though I know the truth about you and I know how I will feel the next day…I still crave you.
Hopefully, I'll have an epiphany tomorrow and any confusion about whether to keep you around will be clear…I hope I can let you go because whilst writing this letter to you, it's becoming clear to me that it's not me, it's you. You are sabotaging my life and I am very happy without you.