Beginner Bartender
Classic Tequila Cocktail Recipes Everyone Should Know
These are the perfect tequila cocktail recipes to get you through the summer and the rest of the year.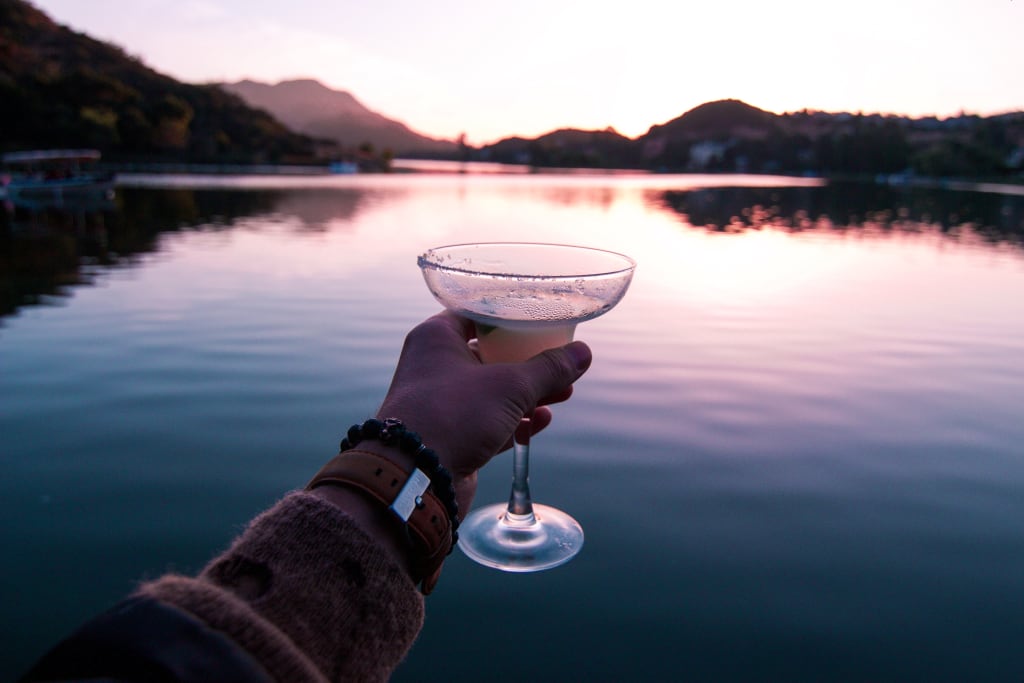 Photo by Luke Bender on Unsplash
Tequila is one of my all-time favorite spirits. It enjoys immense popularity across North America, but I think its strengths are underutilized in the United States. North of the border, tequila is best known for the Margarita, which is delicious, but almost never properly executed. There are a couple other popular tequila drinks like the Tequila Sunrise or (shudder) tequila shots, but these fail to take advantage of the spirit's true potential.
Tequila is a supremely functional and versatile ingredient in cocktails: as a clear liquor (blanco or silver varieties), tequila has more character than vodka or gin, while in its aged form (reposado or añejo varieties), tequila has bold, mature flavors that can stand up to any whiskey.
I believe tequila is among the best spirits for year-round use for sipping or for mixing, and these classic tequila cocktail recipes are the proof.
Margarita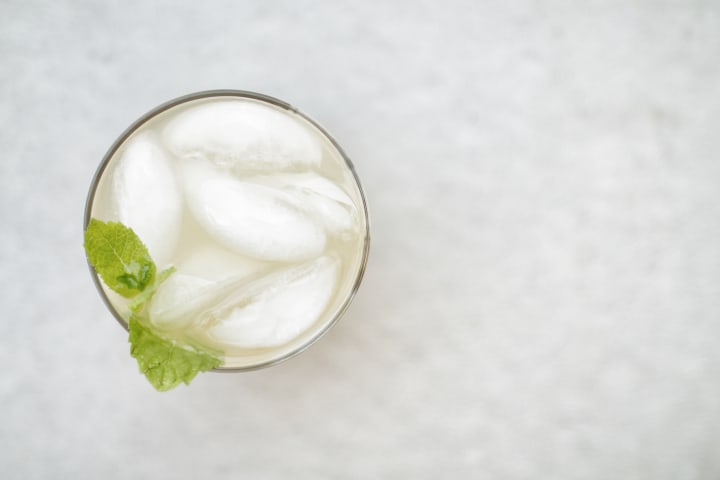 The most ubiquitous of all tequila cocktail recipes in the United States, the Margarita is also one of my personal favorite drinks—when made correctly, that is. Make your own at home or, if you're tight on time, try a ready to drink Margarita. While blended margaritas have their place, I prefer to enjoy mine on the rocks.
The biggest issue I have with most margaritas, especially in chain Tex-Mex restaurants, is that they are just way too sweet. There's absolutely no need for any added simple syrup, sugar, or anything with a Margarita. Triple sec is already a very sweet liqueur and tequila itself has a unique agave sweetness. With Margaritas, the simplest recipes are are the best.
Ingredients:
2 oz Casamigos Blanco tequila (feel free to substitute with your favorite brand)
1 oz Cointreau
1 oz fresh lime juice
Recipe:
Combine all ingredients over ice in a shaker.
Shake briskly for 5-10 seconds and strain into a glass with ice (and a salted rim, if you want).
Tequila Sunrise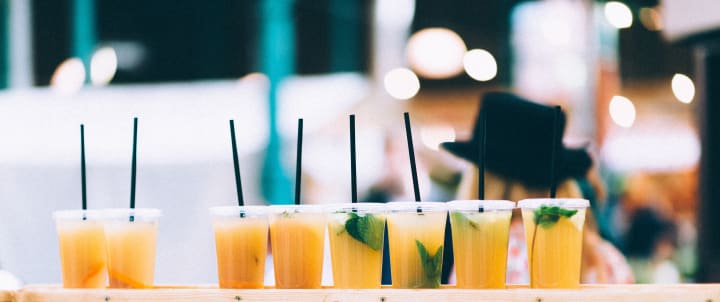 Next to the Margarita, the Tequila Sunrise is one of the most popular classic tequila cocktail recipes in the United States. A staple of brunches across the nation, this is one cocktail that is difficult to mess up, and is one of the best big batch cocktails made with tequila. This particular recipe elevates the standard tequila cocktail with fresh oranges and basil.
Ingredients (makes 6-8 servings):
1 1/2 cups Cimarron Blanco Tequila
3 cups orange juice (fresh is better if you have time to squeeze 6 oranges)
1/2 cup pomegranate juice
1 fresh orange, sliced
6-8 large basil leaves plus more for garnish
Club soda (opt.)
Recipe:
In a large pitcher, muddle the basil and orange slices.
Fill the pitcher with ice, and pour in the pomegranate juice, orange juice, and tequila. Mix thoroughly.
Distribute evenly among glasses filled with ice and top with club soda if desired.
Garnish with orange slices and basil leaves.
Mexico City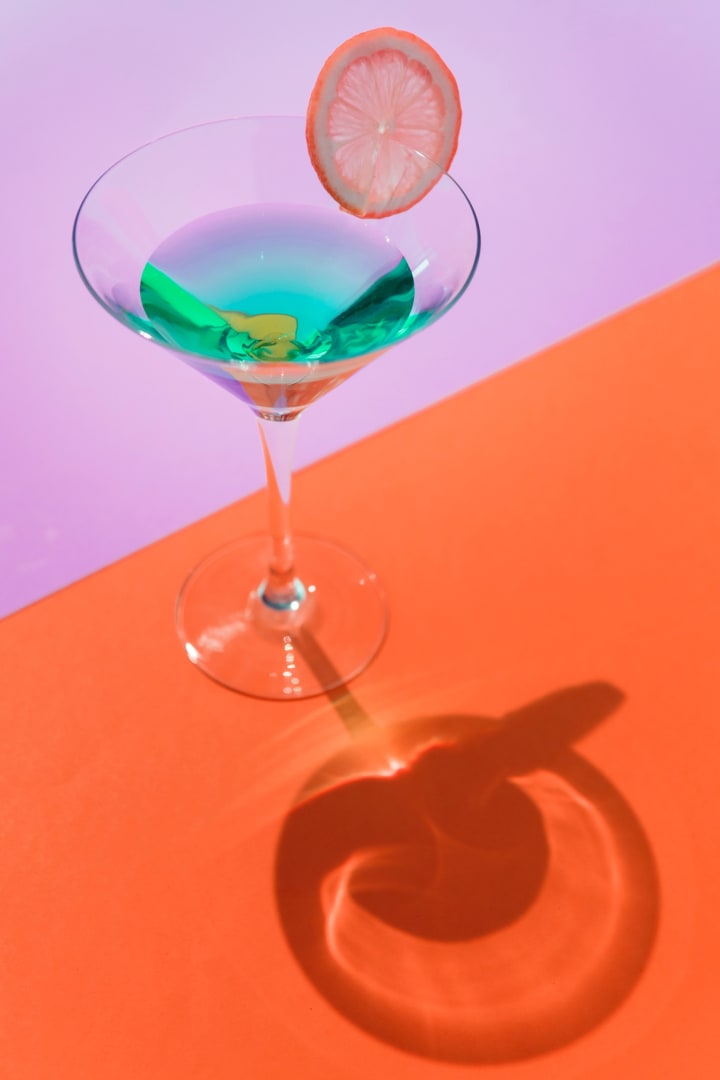 This unusual beverage is probably one of the least-common tequila recipes I know. It's essentially a Manhattan, but with añejo tequila instead of bourbon. It's not even popular enough to have its own name, so I'm going to call it the Mexico City cocktail.
As with most of the recipes on this list, you may feel free to substitute your preferred brands and varieties. However, this particular cocktail requires a bold, aged tequila and a complementing sweet vermouth. If you're going to to replace the tequila, make sure it isn't anything lighter than a reposado (it really should be añejo tequila), and make sure its flavors don't clash with your vermouth. It can be a difficult beast to tame, but once you find the right combination of ingredients, this is a truly magical cocktail.
Ingredients:
2 oz Don Julio añejo tequila
3/4 oz Dolin Rouge sweet vermouth
3 dashes Fee Brothers Aztec Chocolate bitters
Recipe:
Combine all ingredients over ice in a mixing glass.
Stir gently and strain into a stemmed cocktail glass.
Garnish with a thin orange slice.
Tequila Tonic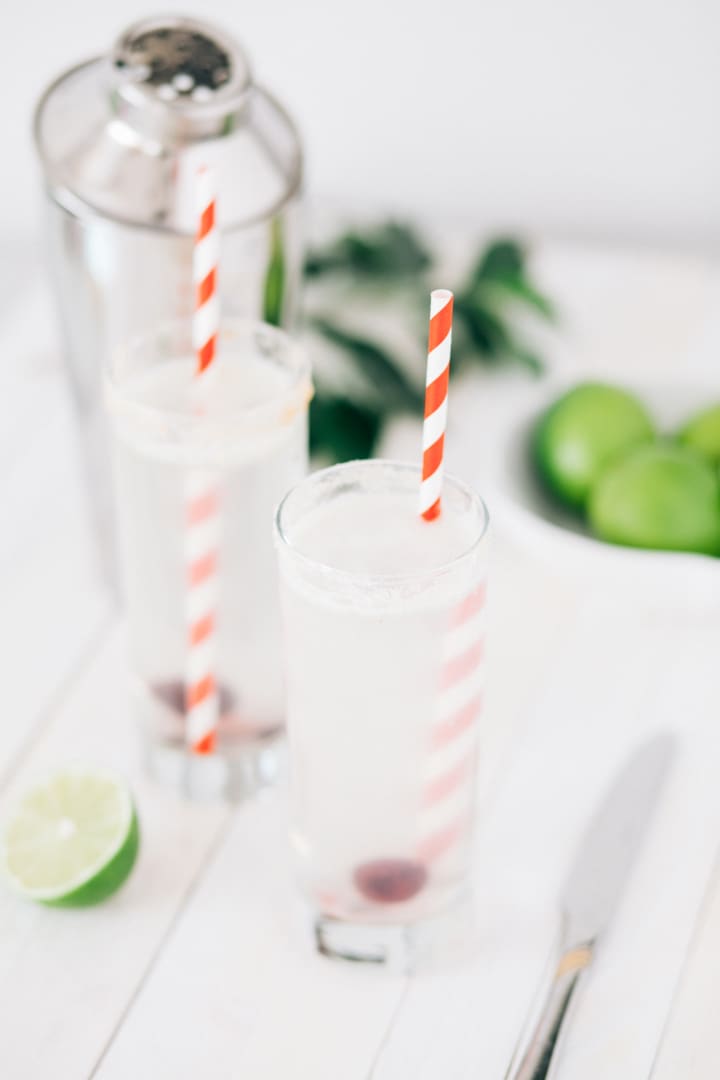 This is another one of my favorite tequila cocktail recipes that wasn't originally intended for tequila. Just like añejo tequila makes a tasty substitute for bourbon in a Manhattan, blanco tequila does an equally admirable job mixed with tonic water. Gin & Tonics and Vodka Tonics are go to summer cocktails that are refreshing and light while allowing the alcohol to shine without being too strong. Tequila works just as well as gin in the classic highball, maybe even better, and the recipe couldn't be simpler.
Ingredients:
1 1/2 oz Espolòn Blanco tequila
6-8 oz tonic water
1 lime, sliced into quarters
Recipe:
Squeeze the juice from three quarters of the lime into a chilled collins glass filled with ice.
Add tequila and tonic water and stir gently.
Garnish with the remaining lime quarter and serve.
Strawberry Margarita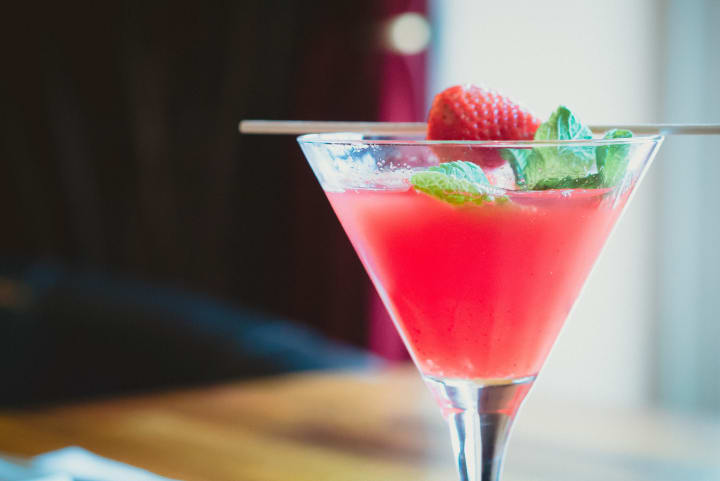 The Margarita is one of the most versatile classic tequila cocktail recipes in part because of the wide variety of additional flavors it can accommodate. Of all the numerous variations on the classic tequila drink, the Strawberry Margarita might be my favorite—besides the original, of course! If you already have the ingredients to make a classic Margarita, some fresh strawberries are all that separate you from sweet, tangy bliss.
As I've mentioned, I prefer my Margaritas (even sweet variations like this) on the rocks. If you want a frozen Strawberry Margarita, simply freeze the strawberries and add a few ice cubes before blending.
Ingredients:
2 oz Patrón Silver tequila
3/4 cup fresh strawberries, chilled
1 oz Cointreau
1 oz fresh lime juice
Recipe:
Add all ingredients to a blender and blend until smooth.
Strain into a cocktail glass filled with crushed ice.
Garnish with a fresh strawberry or lime and serve.
Tequila Lemonade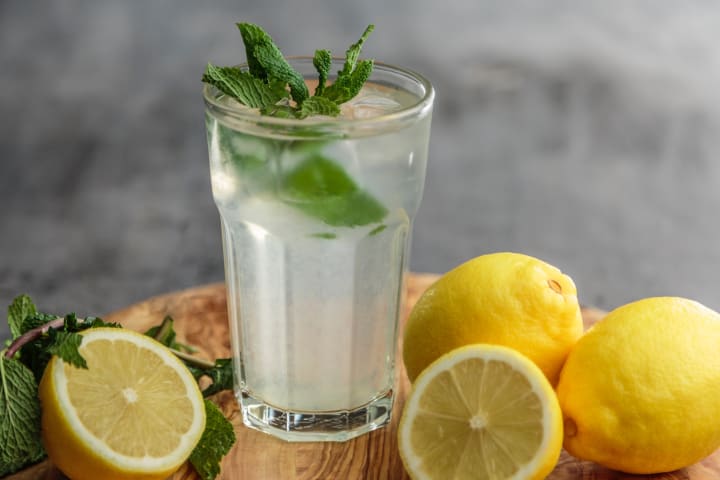 Sometimes the classics are hard to beat. When you're relaxing by the pool after a long, hot day of yard work, you probably don't have any interest in the more complex tequila cocktail recipes on this list. If that's the case, this tequila lemonade is right up your alley. If you're especially exhausted, feel free to pour yourself a glass of your favorite store-bought lemonade and drop in a shot of your favorite tequila. If you have some extra time (or if you're making this drink for a loved one), try tackling this Tequila Lemonade recipe from scratch.
Ingredients:
2 oz Milagro Silver tequila
3 oz fresh lemon juice
1 1/2 oz agave nectar or simple syrup
1 pinch of kosher salt
Club soda or water
Recipe:
Combine all ingredients over ice in a cocktail shaker and shake vigorously for 10-15 seconds.
Strain into a collins glass filled with cracked ice and top with club soda or water.
Garnish as desired.
Michelada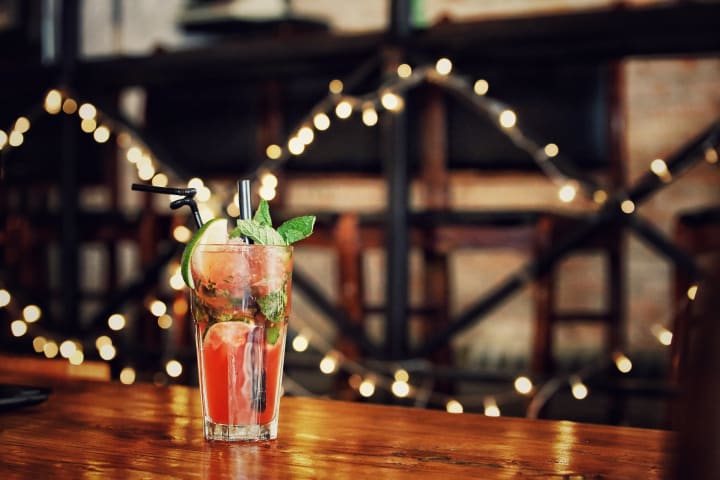 The Michelada is a curious beast. Distantly related to the Bloody Mary, it is a savory beer-based cocktail with seemingly unlimited garnish options and a vast array of recipes.
As a beer-based beverage, the Michelada is not the first drink that comes to mind when you think of tequila cocktail recipes. In my opinion, however, an added shot of a good reposado adds another delicious dimension to this savory libation.
Ingredients:
1 1/2 oz Espolòn reposado tequila
6-8 oz Modelo Especial (or your favorite cerveza)
3 oz tomato juice
2 oz lime juice (fresh, please)
2 tsp of El Yucateco hot sauce (or your favorite hot sauce)
3 tsp Worcestershire sauce
2-3 dashes Tajin seasoning
Lime slices and cilantro (or other aromatic herbs), for garnish
Recipe:
In a cocktail shaker, combine all ingredients besides cerveza, Tajin, and garnishes over ice.
Shake well for 15-20 seconds and strain into a large glass filled with ice cubes.
Fill the rest of glass with cerveza and top with a sprinkle of Tajin.
Garnish with lime slices and herbs and serve.
Blue Diablo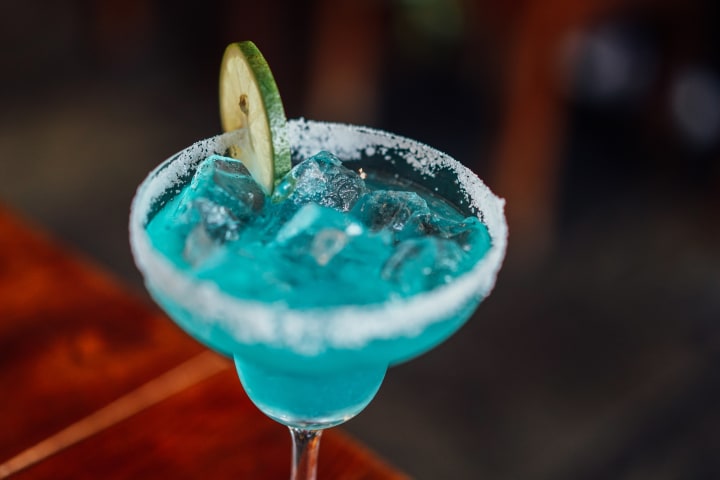 Talking about the Blue Diablo cocktail places me in stiff competition with some of the most respected mixologists of our time, but this unique cocktail is one I simply can't pass up. The Blue Diablo is among the lesser-known tequila cocktail recipes because it's essentially a blue Margarita, replacing the triple sec in the original recipe with another style of orange liqueur: blue curaçao.
Blue curaçao is an underrated ingredient in cocktails because it is improperly used by many bartenders, especially in tropical, touristy destinations. These bartenders mix cheap curaçao with artificial fruit juices and loads of sugar to provide headache-inducing drinks for exorbitant prices.
Curaçao is more than a simple orange liqueur with added food coloring. True curaçao is flavored with the dried peels of the Laraha orange, a tropical fruit native only to the Caribbean island of Curaçao. It's this unique flavor that makes the Blue Diablo worth trying.
Ingredients:
2 oz El Jimador Blanco tequila
1 oz Senior & Co Blue Curaçao
1/2 oz fresh lime juice
1/2 oz fresh lemon juice
Superfine sugar (opt.)
Recipe:
Rub lemon or lime juice around the rim of a stemmed cocktail glass and coat it in superfine sugar. (Feel free to skip this step.)
Combine tequila, curaçao, lime juice, and lemon juice over ice in a cocktail shaker.
Shake briskly for 5-10 seconds and strain into a cocktail glass filled with cracked ice.
Garnish with a lime wheel and serve.
Paloma
While the Margarita is the quintessential tequila drink in the United States, there are actually more popular tequila cocktail recipes in other parts of the world. Notably, tequila's home country of Mexico prefers a refreshing highball known as the Paloma.
The Paloma's simplicity allows you to pick your favorite tequila and tailor the libation to your personal preferences. My own choice for this recipe is Exotico Reposado. The Exotico brand is my favorite low-cost tequila, and the Reposado invites some stronger flavors to shine through, making it a perfect choice for mixing with soda.
Ingredients:
2 oz Exotico Reposado Tequila (or your choice)
3-5 oz Mexican Squirt or other grapefruit soda
Recipe:
Fill your favorite glass with ice, pour in your tequila, and top with grapefruit soda. Garnish with a lime, mint leaves, or with nothing.
Light Paloma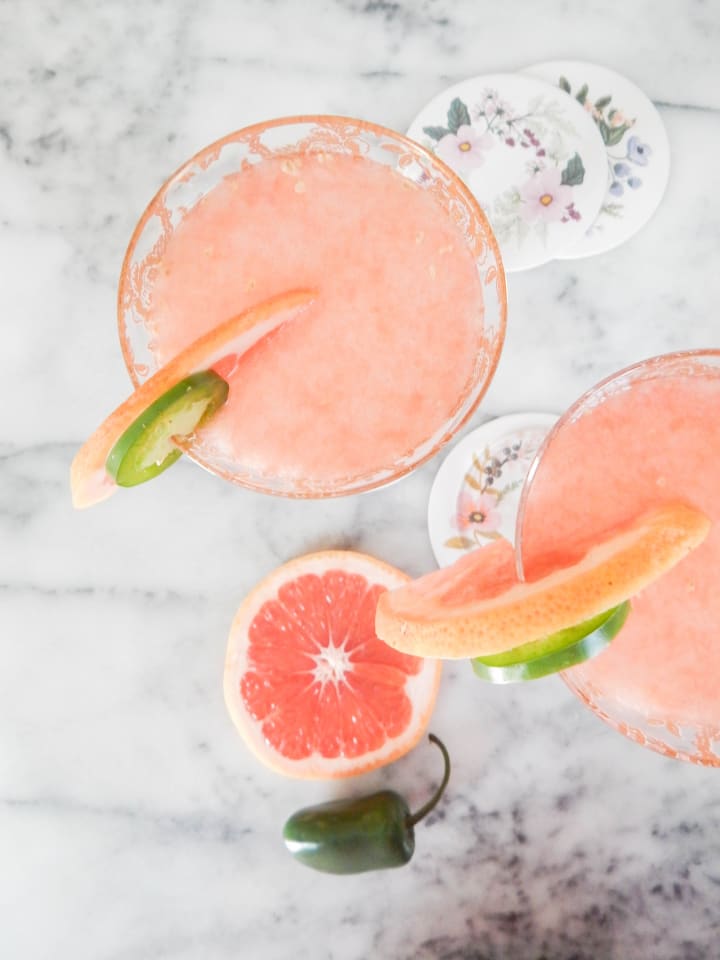 The first time you make yourself a Paloma, you'll see why it's one of the most popular tequila cocktail recipes in Mexico. The flavors combine together to make such a refreshing concoction that it's hard to stop drinking it. On a hot day relaxing by a Mexican beach, you could easily down two or three or five Palomas, which is only a problem when you think about how much sugar is in that grapefruit soda.
So I wanted to give you a lighter version of the same cocktail—one that you don't have to feel as bad about enjoying over an extended afternoon. If you're more worried about calories than sugar, try making this, or any drink on the list, with a low calorie tequila brand. This recipe replaces the grapefruit soda with seltzer water, some grapefruit juice, and fresh grapefruit. Instead of sweetness, this recipe gives you spiciness with a little fresh jalapeño.
Ingredients:
2 oz Exotico Blanco tequila (or your preference)
1 oz grapefruit juice (fresh is always better)
2-3 oz seltzer water or club soda
2-3 slices of fresh grapefruit
1-2 thin slices of jalapeño
Recipe:
In a heavy-bottomed cocktail shaker, muddle the grapefruit and jalapeño.
Add the tequila and grapefruit juice along with several large ice cubes.
Shake for 10-15 seconds and strain into a cocktail glass filled with crushed ice.
Top with seltzer water and garnish with grapefruit and jalapeño slices.