Chardonnay
What's in a name?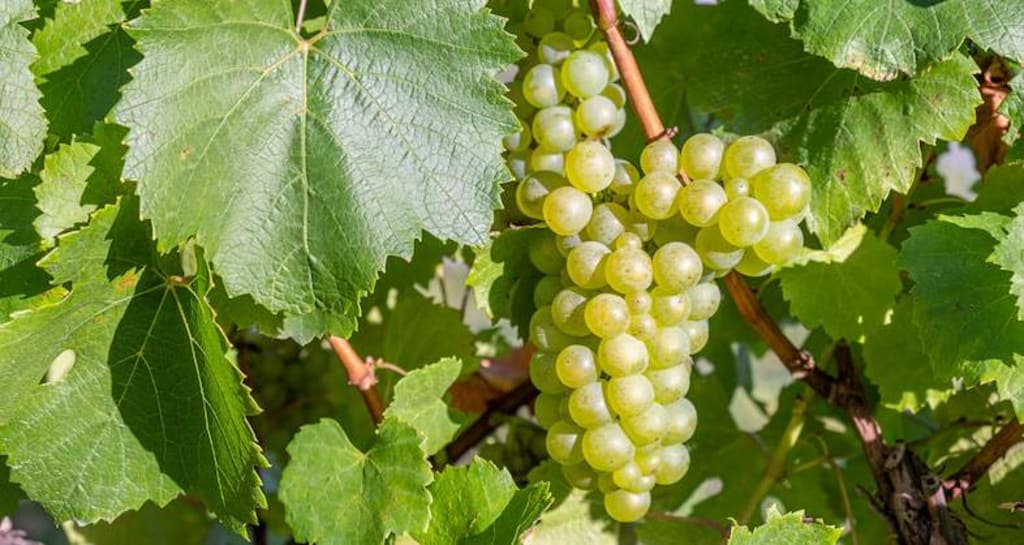 Photo of the Chardonnay Grape courtesy of Herold Wines vineyards, South Africa
Grapple with a lil grape amidst the thistle. Peas in a pod not far from the backyard pepper-patches, prickly pompoms along the side-paths of a city park. This vivid color is a good omen if untouched, fertility is their needled warning.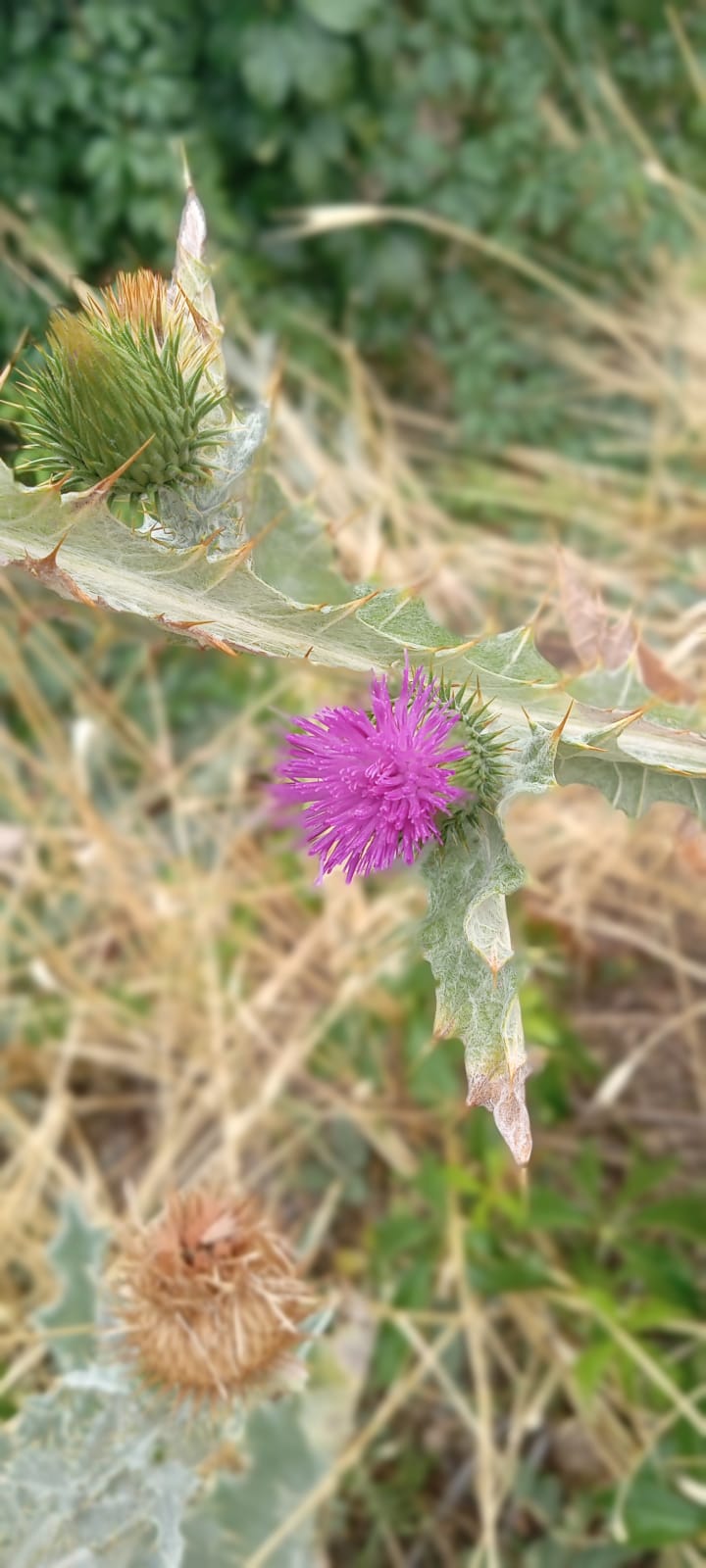 Out for a walk, and I can't help but think of chardonnay when I see a common thistle plant of whatever size. What the hell.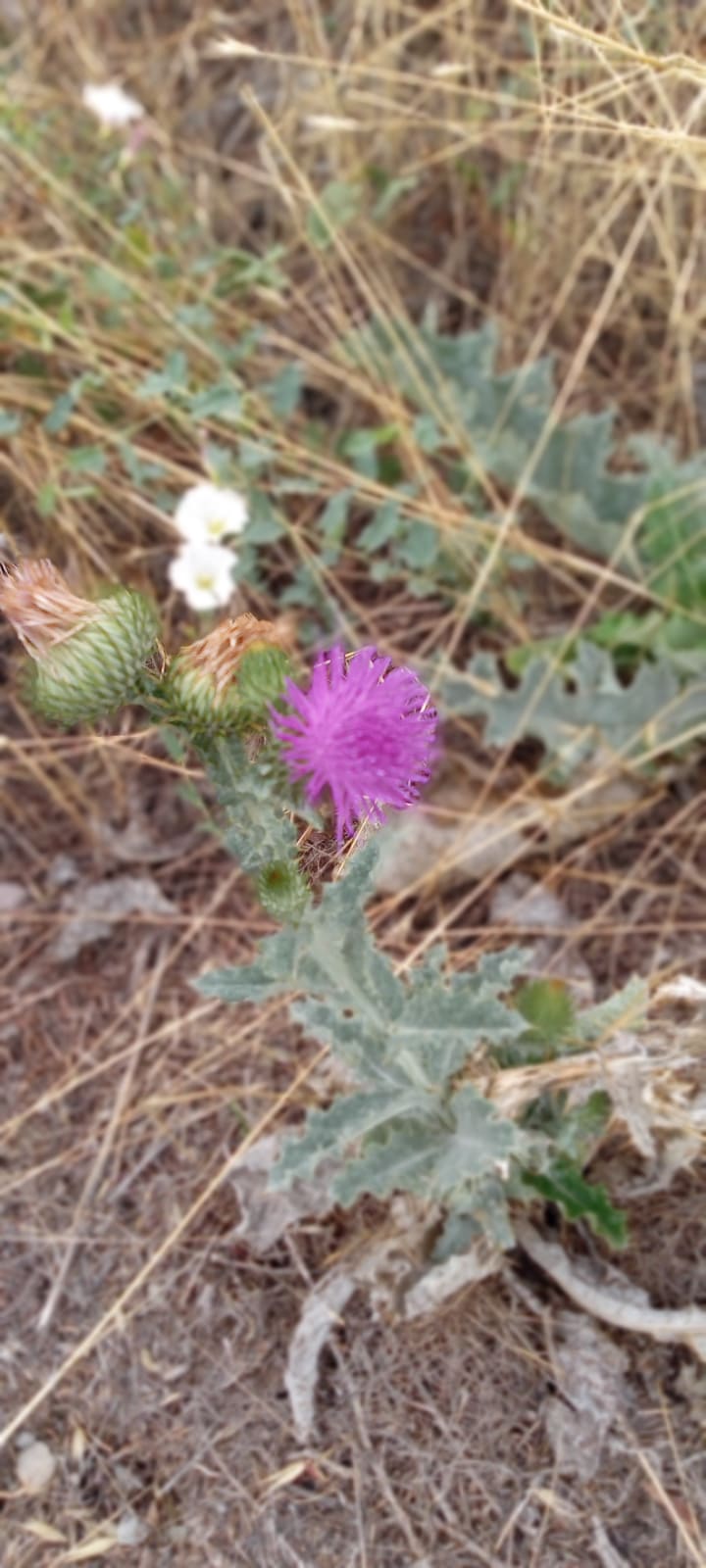 If you grab it foolhardily, it will sting you, though not in the way of nettle, bearing no venom or irritant. It's a thick crunchy weed with a bite. Many species are edible if you can get at it. Do not touch without protection, no matter how purplish and feathery soft the flowerlets fixate you. A beautifully sobering experience.
The French word for thistle is chardon. This variety of grape originated in Burgundy, France; legend says it was cultivated there by the Gauls and the Romans, and to this day it is the only white wine grape permitted by law to be planted as Bourgogne Blanc.
The Roman word for thistle was carduus, which is now part of its scientific name. Old wisdom about viticulture says that those places where thistle grows in profusion and remains green through the summer are good places for grape-vines. They are known to often share the same ecosystem.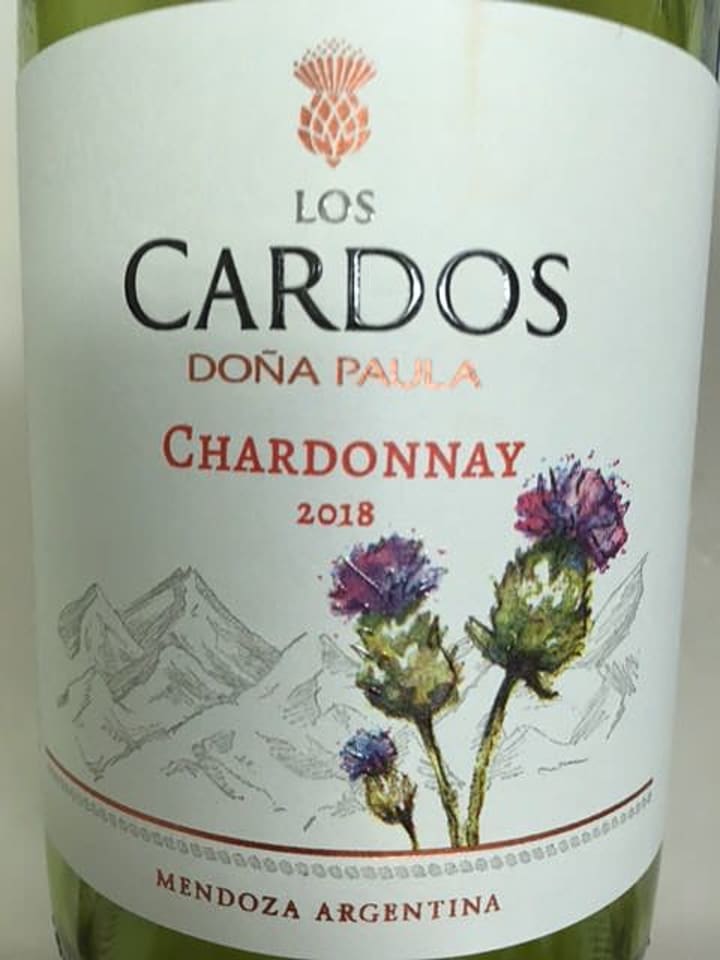 "The thistle (from Spanish: "cardo") is a flower of amazing colors and an incomparable beauty, also the unequivocal symbol of the presence of a good terroir. These wines are elaborated with 100% grapes coming from our own vineyards - located at more than 1,000 meters above sea level at the foot of the Andes. They are fresh and very fruity wines."

Vineyard's Website: donapaula.com/wines/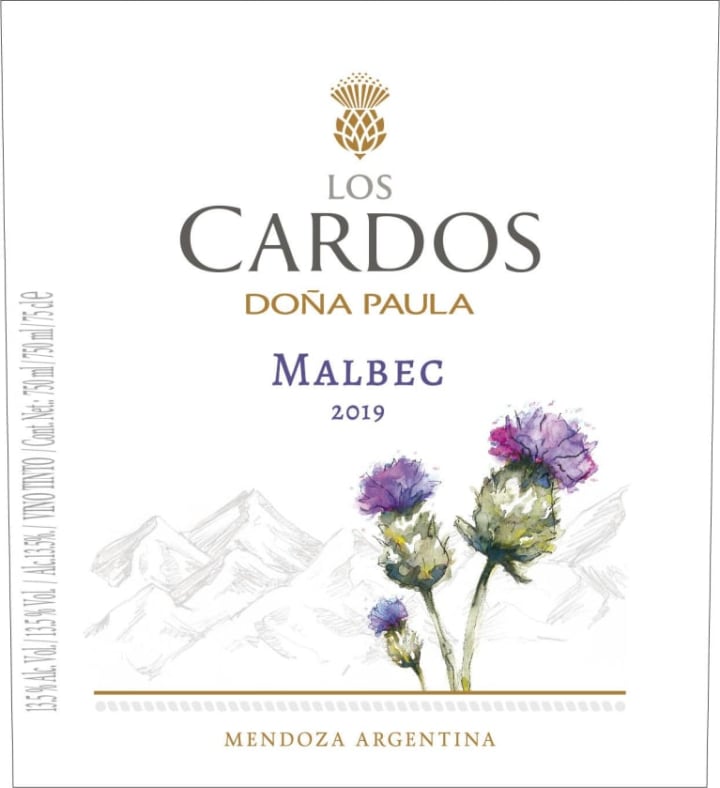 The thistle and wine-grape (vitis vinifera) out-planting the table-grape (vitis labrusca); are all three cherished invasive species and creepy creepers apt to escape in great festoons from suburban backyards and grillzones. Invading the city park with its welcome lushful green.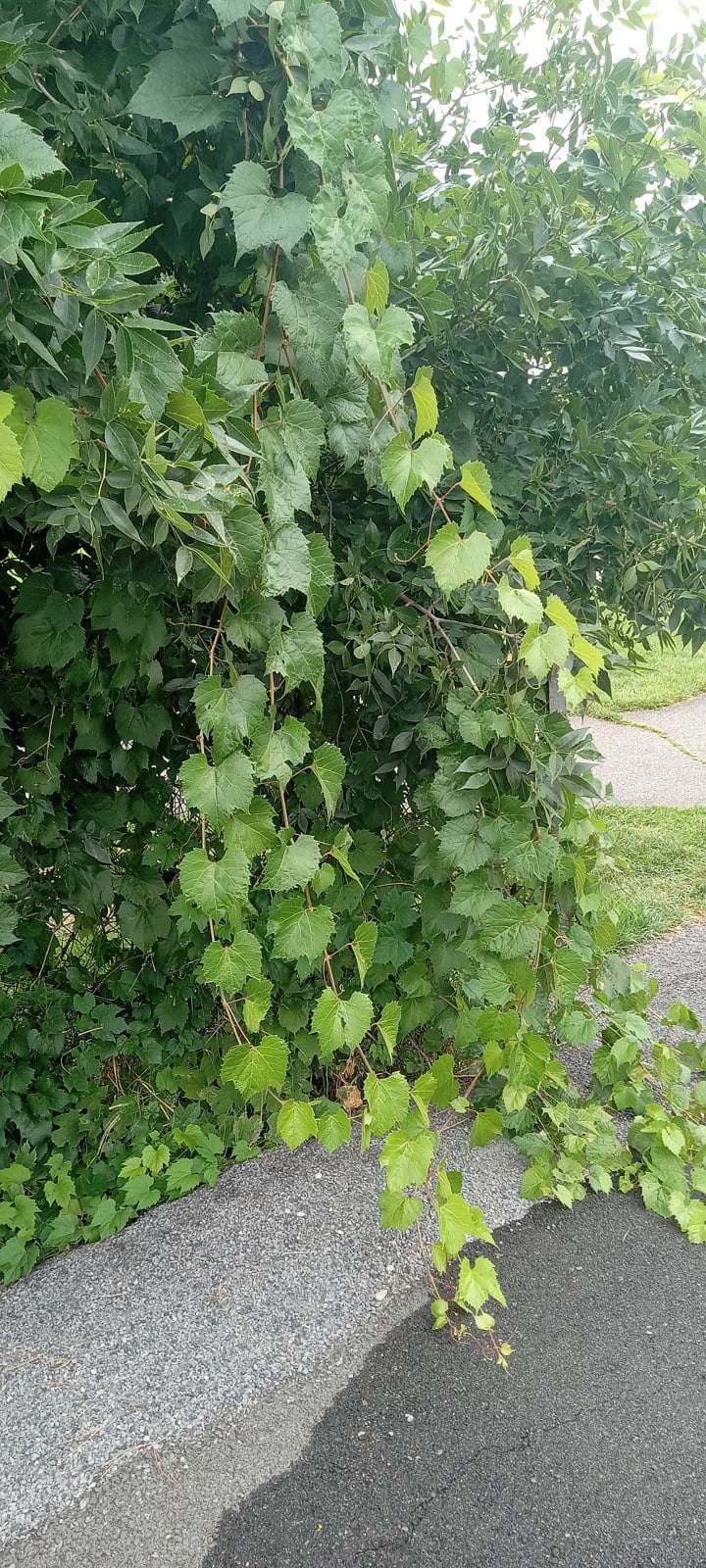 They have inter-twined their root-stock and traveling brachlets bearing leaves for wrapping dolma, limber as whips, into the structure of the box-elder trees of the city park spaces.
Parasitic. Paradise is a garden enclosed, even more delicate in the light rain. Fostering the creepy creepers and a greener thistle showing off its violet pompoms. Just a few paces away from these gnarly vines.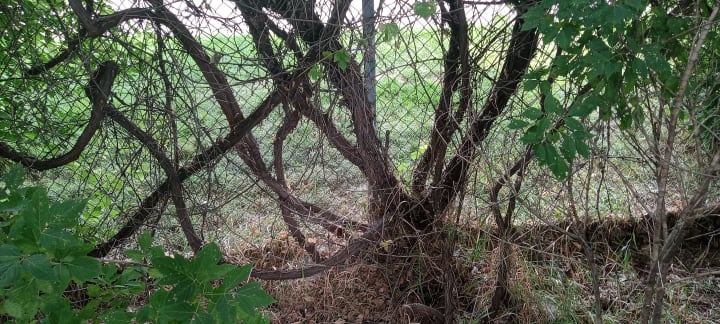 They say that Bacchus, god of wine, must be dismembered in order to be reborn each season. The reason?
'Cause otherwise you get scraggly proto-grapes like these,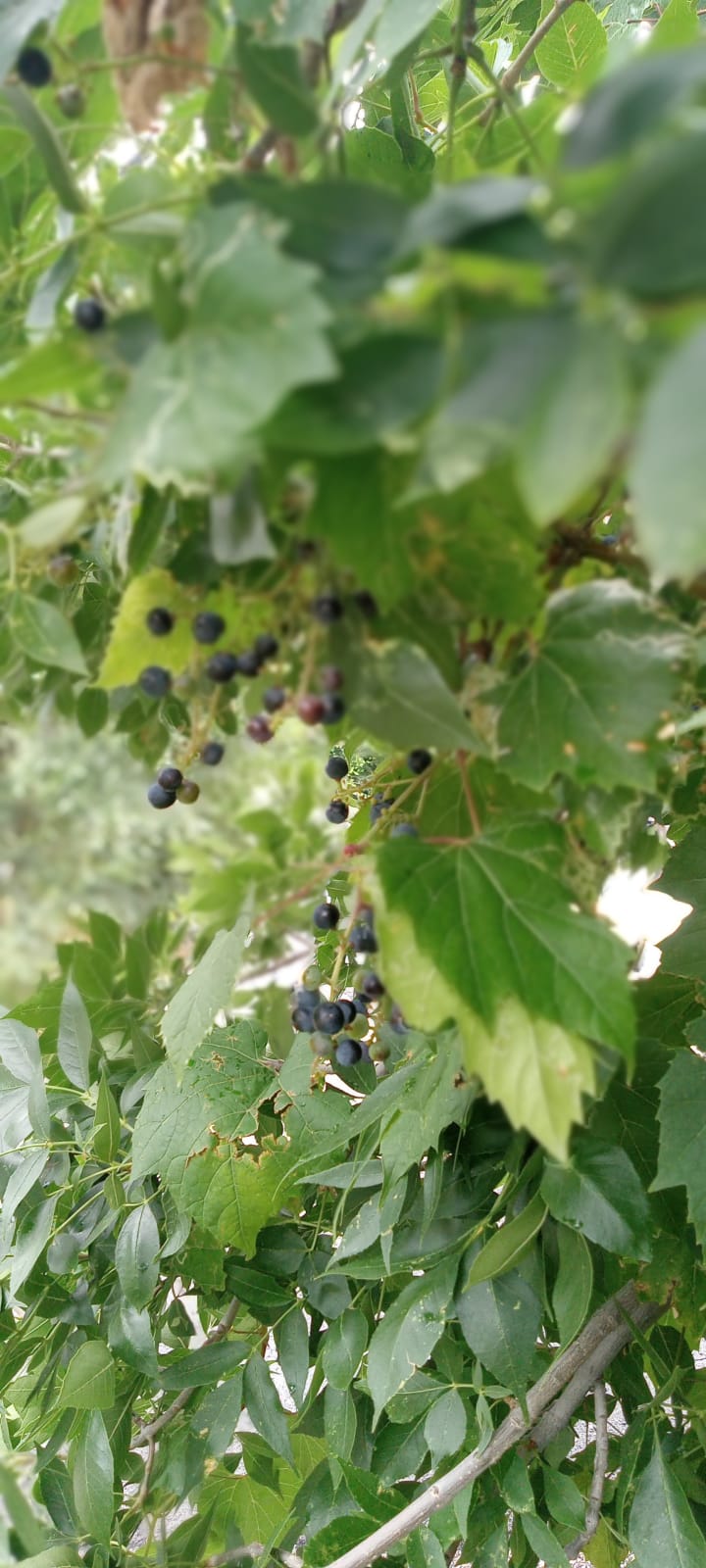 He must be cut down to stubs via wisdom of age-old principles of viticulture, knowing that when he is cut limb from limb, never crying out once, the ligneous stumps weep a pearly goo that resembles fresh semen.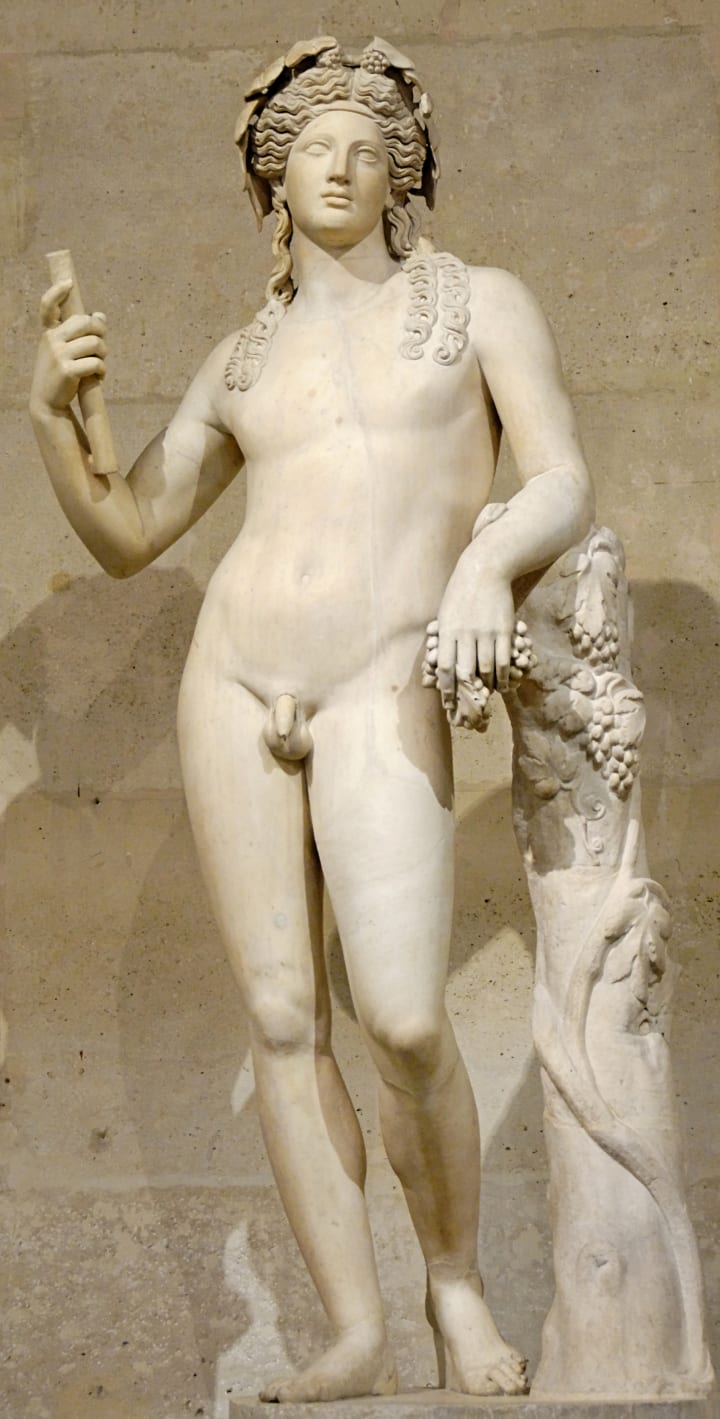 Pruning is necessary, for grapes in vine-land that grow plumper and more concentrated in flavor, fit for the chemistry of fermentation and reserved for future consumption on special occasions. If its vines are trimmed and its fruit-yield curbed. It will sprout fresh from the wood, year after year.
All wines, then, could rightly be called Chardonnay, sharing such intimate vows with the thistle-plant. Where it kept its green, they knew it was a sign they could find that ancient vine first sought for its fruit, wild, by sweet-and-sour mouthfuls.
Little berry among the prehistoric spike-plants, sign of bounty/
Before the secrets of bread and the biology of fermentation were first harnessed for human ends.
Yet, this root-stock will grow into us,
Persistent as a dandelion, symbiotic pest
Disrupting the structure of the sidewalks.
Once found only in Burgundy,
Chardonnay has taken over the world,
And is grown in all places where vitis vinifera
Can grow
Along with the ivy and the elms
Which cling for dear life to the sewer lines, cracking
Them, leaving room through the rift for more and more root,
Encircling our garden enclosed.
And of course this is the thistle's prick. These are
Grapes gone wild, intrusive, penetrative
Parasites of Paradise which would cling
To our very skyscrapers, providing
Berries to eat
Buried in the prickle where
That lil grape among the thistles belies its
own tribute: whom we [aptly] name
CHARDONNAY
About the Creator
Experimental poetry and prose; fixed-form free-fall, endeavor to produce a multi-sourced and multiform jubilee of various objects and emotional stances. And free for all, so step right up.
Reader insights
Outstanding
Excellent work. Looking forward to reading more!
Top insight
Expert insights and opinions

Arguments were carefully researched and presented
Add your insights