Best German Beer Brands
Germany is one of the most famous countries for beer making. The best German beer brands are household names — and put most other countries' beer to shame.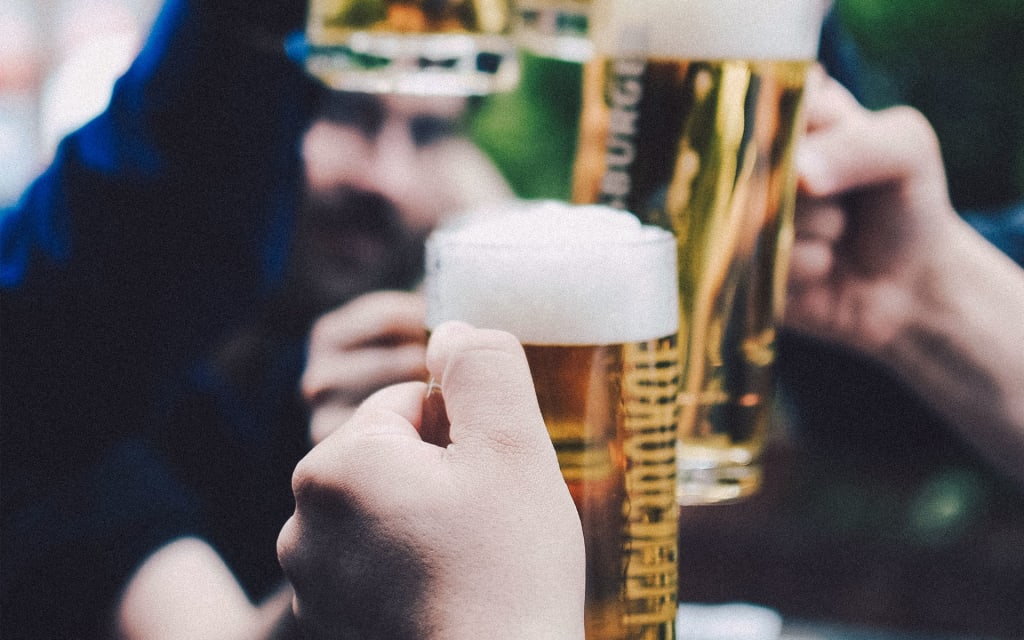 Germany and beer go together like peanut butter and jelly. It's just a fact of life. German culture had a huge impact on our world's drinking culture as a whole, and for many beer aficionados, going to Germany means going to the Mecca of beer.
Part of the reason why Germany is such a beer hotspot is because most of the best beer gardens in the world are found in Germany. This isn't surprising, since beer gardens first originated in this country due to the popularity of the beverage.
That's why Oktoberfest in Munich is such a big deal, and why German beer brands generate so much acclaim. If you want to try the real cream of the crop, then you need to take a look at the best German beer brands — as rated by beer critics, themselves.
Paulaner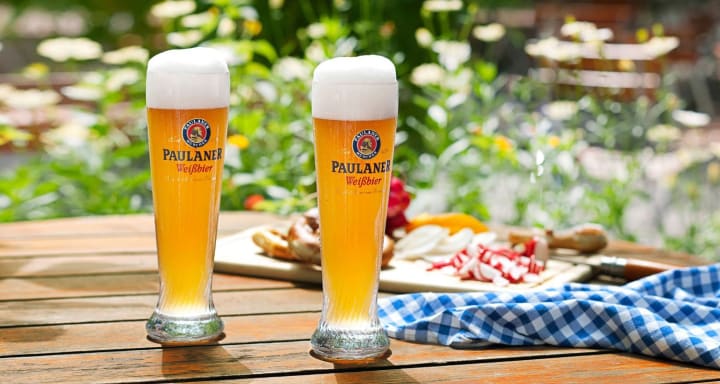 Paulaner is one of the oldest breweries in Germany, and it's also one of the only six German breweries allowed to present their beer at the official location of Oktoberfest in Munich. So, that alone tells you that they know how to make a great Marzen Lager — but that's not all they make!
Their premium lagers, ales, and craft batches are always worth a try. Some are hoppy, others are citrusy, and even more have a strong malty taste to them. No matter what beer you choose from this company, you can rest assured that you're in for a treat.
Most people know Paulaner, primarily because it's popular around the world and has gained acclaim from people of all walks of life. As such, Paulaner is one of the best German beer brands out there.
Augustiner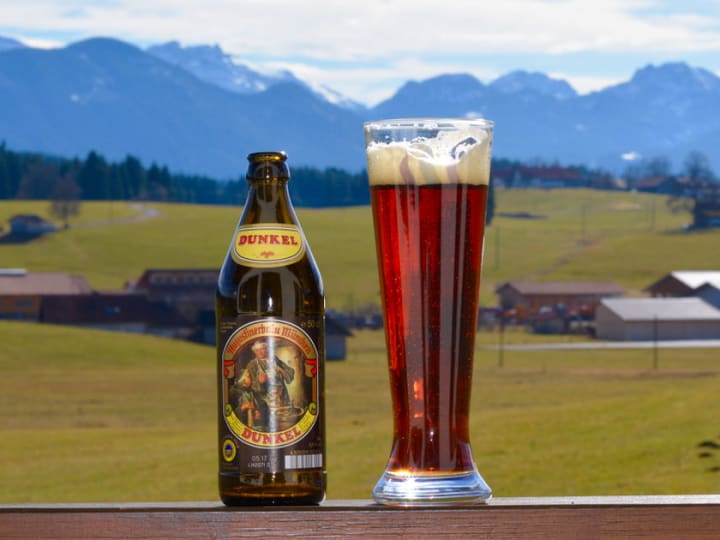 In many ways, Augustiner is a throwback to a time long gone. This is one of the best German beer brands, because of the fact that they pay extremely strict attention to the way that it's brewed — and because it's been brewed by Augustine monks for centuries.
Every sip from an Augustiner brew is a taste of German history dating back all the way to 1328. The ingredients and recipes all remain the same, and when you consider how much attention they pay to quality ingredients and brewing methods, it's easy to see why Augustiner has such a strong following abroad.
Lammsbrau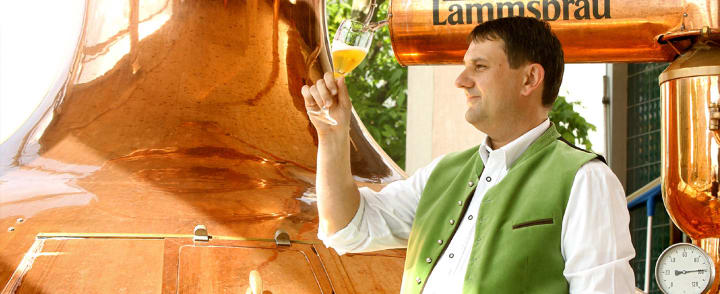 Perhaps the only beer company to be more stringent about its ingredients than Augustiner is Lammsbrau. In order to have your ingredients used by the Lammsbrau company, growers have to be certified organic and need to undergo rigorous inspection.
Quality ingredients provide an incredible foundation for brewing, which is why every bottle of Lammsbrau tastes so crisp, refreshing, and complex. If you crave a beer that's free of impurities of every kind, then Lammsbrau is one of the best German beer brands to check out.
Franziskaner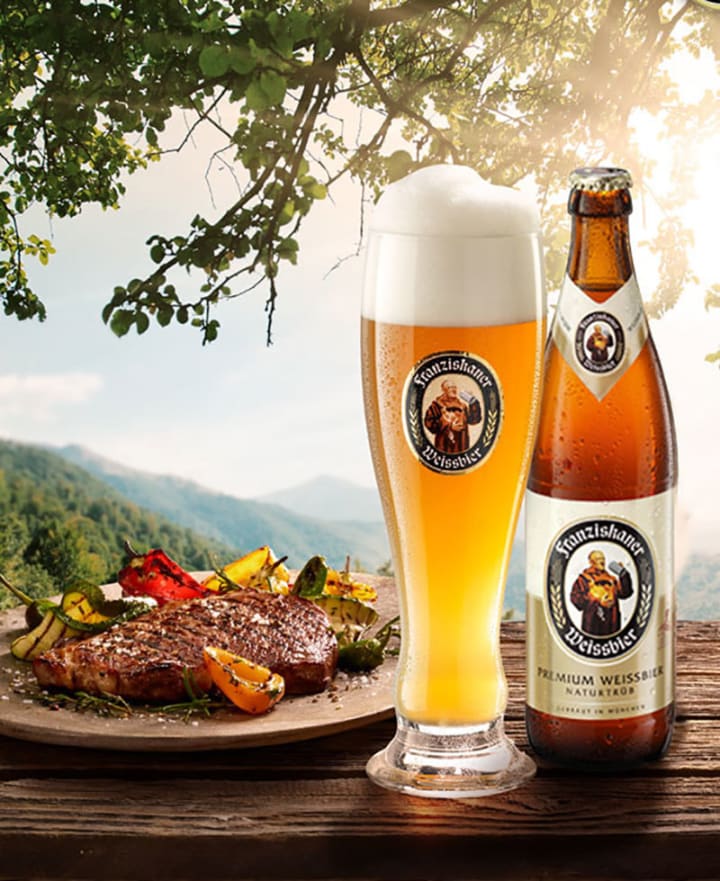 Franziskaner, much like Augustiner, is one of the oldest German breweries out there. This beer company dates back to 1368, and only produces two different beers: a light beer and a dark beer. (It's worth noting their dark beer is considered to be one of the best dark beers in the world.)
Apparently, you really don't need variety when you're dealing with perfection. Fransizkaner is regularly cited by beer critics as being one of the best German beer brands in the world, and their massive global following is a testament to how high quality their recipes are.
Erdinger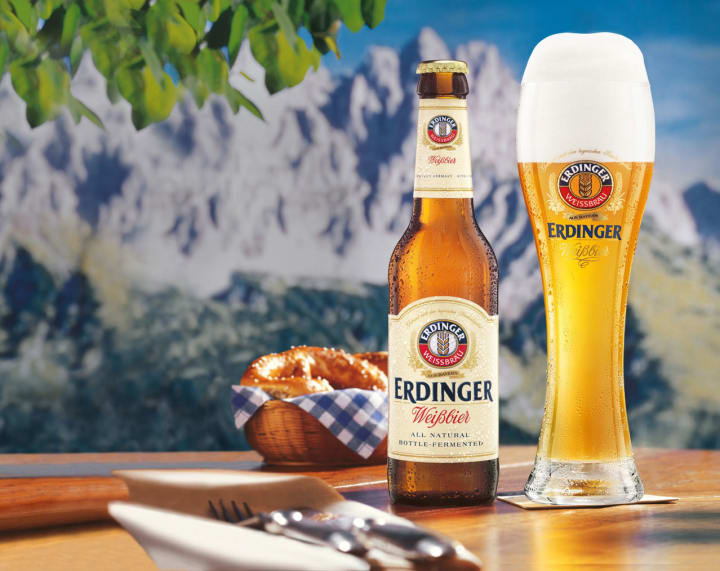 Another contender among the best German beer brands is Erdinger, which has been in business since 1886. Rich and flavorful beers is what they specialize in, but as of right now, it's their wheaty Erdinger Weissbrau that is their most popular offering currently.
If you're a fan of light beers that have a slightly bready taste to them, Erdinger is going to be one of the best beer brands you have yet to try — and yes, you can occasionally find their goods in the States.
Weihenstephaner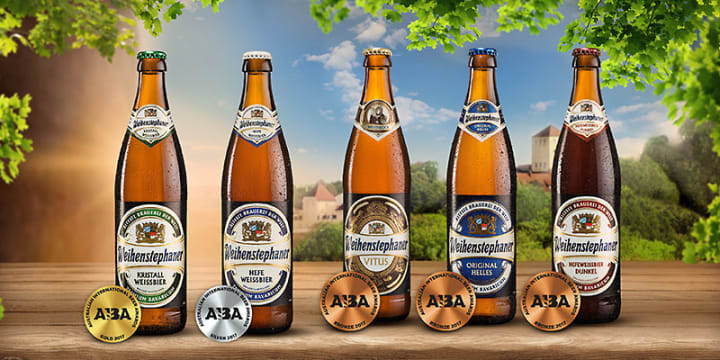 Weihenstephaner, brewed at Bayerische Staatsbrauerei Weihenstephan, is one of the most popular and highly rated beer brands on BeerAdvocate — with about half of their brews getting a 4-star rating or more. Simply put, they know their beer and are famous for having strong brews with high ABV grades.
Currently, their Korbinian Dopplebock is the strongest beer they make, with an intimidatingly strong 7.40 ABV rating. Their top beer, though, is their Hefeweissbier, which has become famous around the world for its crisp but strong "bite."
Weihenstephaner is the oldest brewery in the world, and has been brewing beer since 740. Needless to say, they've been around that long for a reason: they are one of the best German beer brands in history.