Best Bars in Washington, DC
Visiting Washington, DC, and want to make your nights worth the stay? These awesome bars in Washington, DC, will make you want to return to the capital.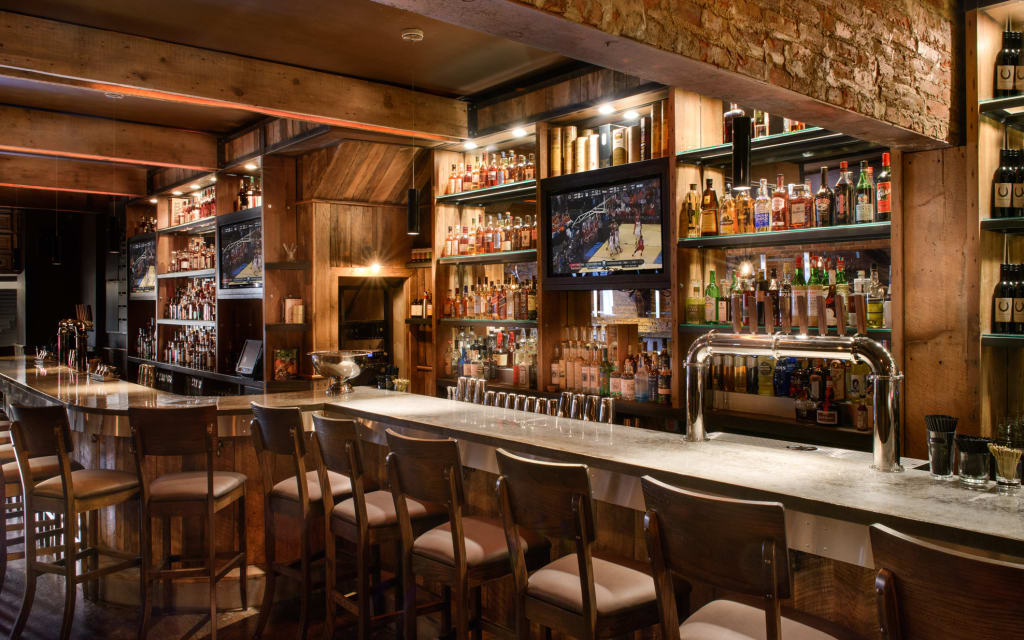 If you don't know by now, Washington, DC, is our country's capital. You didn't know? That's OK — drink away your embarrassment at these great bars in Washington, DC. Not only is it our capital, but the city is home to numerous bars, lounges, and even nightclubs. They serve nothing but the best in cocktails, craft beers, wine, etc.
So, if you're taking a trip to the capital and want to make your nights worth the stay, check out any of the bars I'm about to suggest. And if you're thinking, "Every bar is the same," then you're very, very wrong. Washington, DC, hosts just the most trendy, friendly, and diverse lounges and bars in the country. Don't believe me? Then head to any of these bars in Washington, DC, and see for yourself.
Free State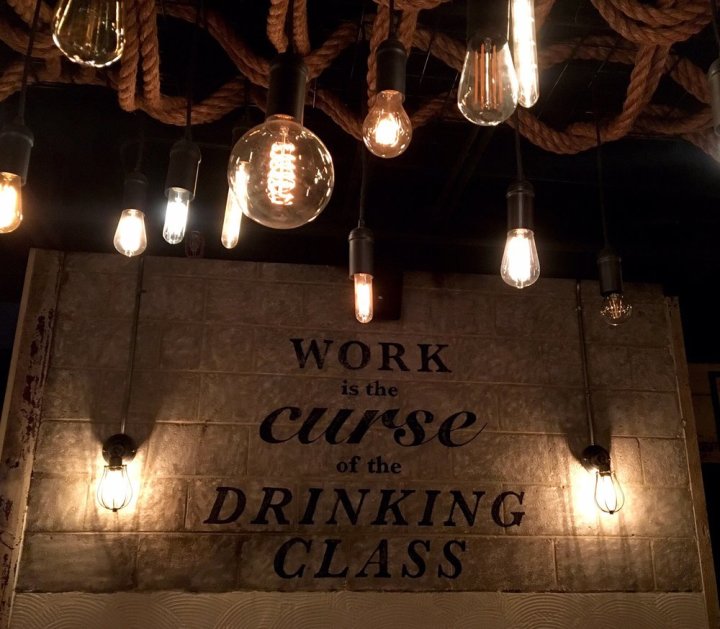 Free State is one of the edgiest, chillest bars in Washington, DC. If you want somewhere to lay low and drink with a few friends, or by yourself (something I would do), this place is seriously perfect.
This bar is proud to serve whatever drink you're feeling, and their happy hour happens Monday through Friday from 4 PM to 7 PM — ideal for a long day's work.
You can pick any of their unique cocktails from the Blue Luna to Buck Up and Jack's Orange Or Grapefruit Crush. And you'd be drinking these tasty cocktails under the mesmerizing light bulbs dangling from the ceiling.
Kingfisher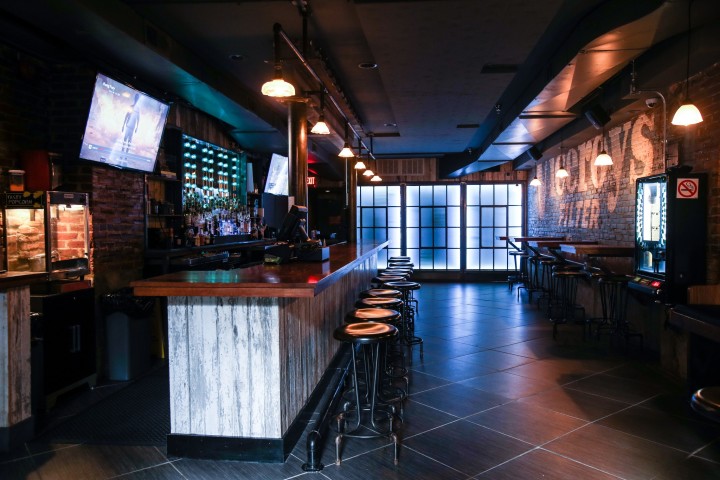 Ever heard of Kingfisher? Well, this place is King. This bar is many people's favorite neighborhood bar mainly because they have a main priority to focus on you when you walk in.
"The DC lifestyle can be a bit of a pressure cooker at times, and we want to help you remember what life is supposed to feel like."
With their friendly mindset, Kingfisher has the best selection of craft beers in cans, delicious cocktails, and an array of wine. You can also order something low in calories, if you please.
What makes this place more awesome is that their Monday nights are free Bingo night and on Tuesdays they have trivia night. What's more engaging than a bar that wants to make you feel at home? Kingfisher is easily one of the greatest bars in Washington, DC.
Cloak & Dagger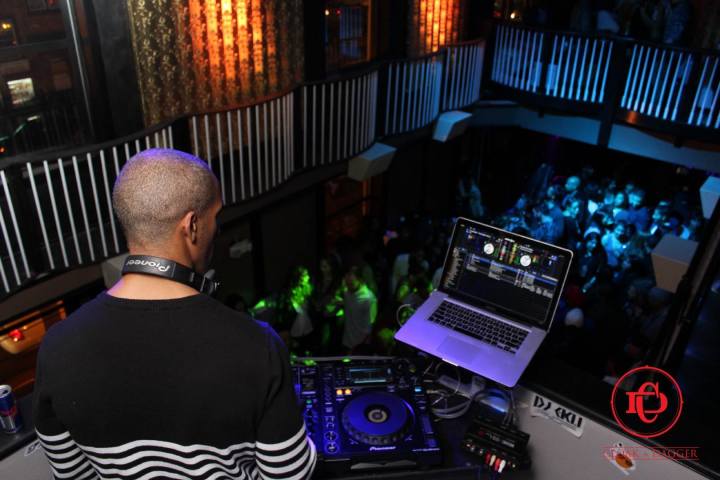 Are you tired of the mainstream bars that feature nothing but 20 TVs playing sports games, sloppy drinkers, and terrible music? I always am, and this bar is so out of the ordinary that I might take a trip to DC for this bar.
Cloak & Daggers is a bar inspired by the Victorian era! Nothing is better than walking into a place that looked like you time traveled to a previous century.
This bar and club is not only furnished in Victorian designs, but there's also a few modern touches. They've also received the "People Love Us on Yelp" Award for 2017! Now there's no excuse for you not to go with a bunch of friends.
This three story place is a combination of a bar, lounge, and a nightclub for later in the night. Upon entering, you'd be greeted with a hidden speakeasy-easy themed bar called "The Library," which is designed for lounging with unique cocktails.
The second floor features a dance floor and a full-out bar. Not to mention the DJ playing the best hits. Wait, this place gets better — the third floor is a luxurious VIP balcony with the best view of the city!
Who knew the Victorian period was so lit?
The Sheppard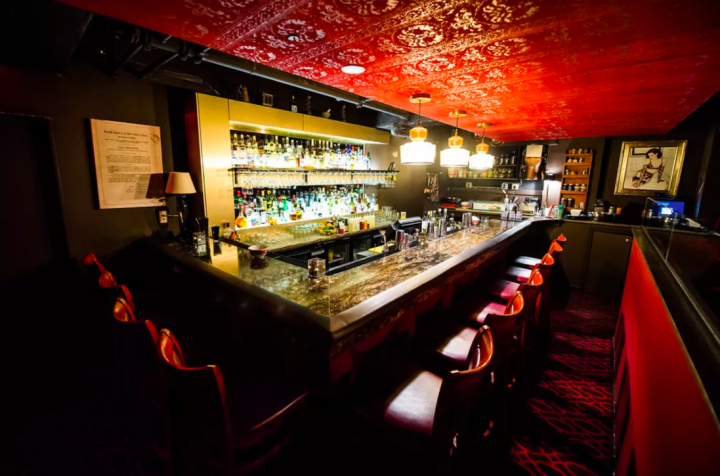 The Sheppard is probably one of the most high-end bars in Washington, DC. Just stepping into this place is like walking on a red carpet at an award show.
The bar is coated in red — red printed carpet, velvet red seats, a red ceiling, red velvet curtains, and, chandeliers everywhere. If that doesn't sound fancy to you, nothing will.
There happy hour is on weekdays from 6 PM to 8 PM. And if you're a Sunday drinker, this place unfortunately is closed on that day. On the brighter side, their Friday and Saturday nights are worth going to the Sheppard.
Service Bar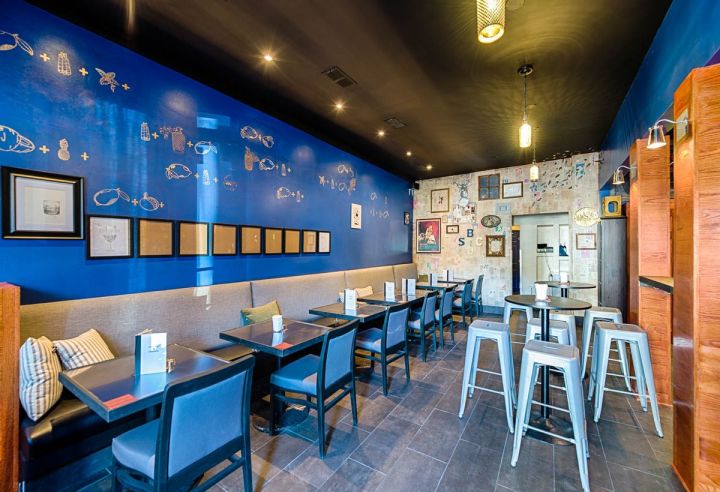 When I say Washington, DC has some of the coolest bars around, I really mean it — and this bar can prove it.
Service Bar is one of the most outgoing bars in Washington, DC. This friendly environment wants to make you feel comfortable and offer you their best drinks. They put a lot of passion into their food, since their menu changes regularly based on their fresh ingredients (see?). Their menu comes in a variety of delectable foods like their Buffalo Chicken Dip, Mac & Cheese, Summer Bean Salad, and much more. They also create new cocktails every week to try out.
Beach Brunch is at 2 PM to 1:30 AM on Sundays (brunch at 12 AM? Why not?) And on Tuesdays, the bar hosts live jazz music from 8 PM to 11 PM!
So, grab a drink and your Buffalo Chicken Dip and listen to some calm jazz on Tuesday at Service Bar.
Barrel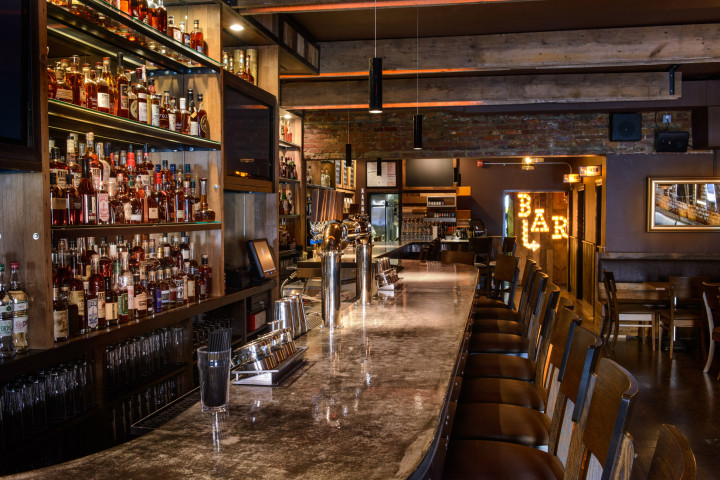 The Barrel is bringing back that classic, old bar style. But don't let the theme of this place turn you down, it's actually much better than what you have in mind.
This bar is great for hanging with friends and getting deep into conversation. It has that rough and rugged atmosphere that can actually make your drink taste better. Yes, I believe that a place's aura can affect your drink's taste. And in this case, your cold beer will be a better enjoyed when settling down in the Barrel.
This place is stocked up with anything you like, from craft beer to wine. Also, their brunch menu is seriously something look at — a list of foods that'll make your mouth water.
1831 Bar & Lounge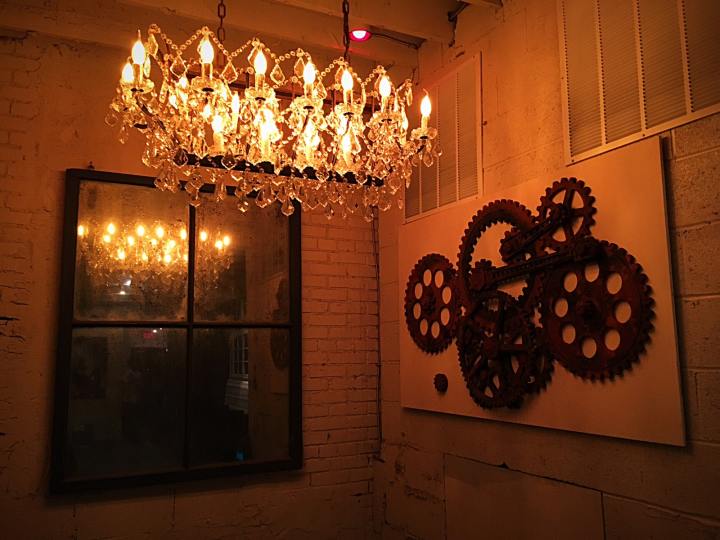 If you're stuck at home or trapped in your hotel room in Washington, DC, I have a place for you to head to — the 1831 Bar & Lounge! Don't waste your Friday or Saturday night tucked away on your couch watching Netflix originals, go to this place!
The nightlife in this lounge will make you come back for another round. Enjoy your time in this lively atmosphere with friendly people around you, drinking away. Their posh Steampunk inspired bar offers you the best drinks and cocktails, also their $5 Late Nite menu is something to consider when you can us a bite — bagel bites, mozzarella sticks, chicken nuggets, s'mores! S'mores!
Grab some s'mores and a cocktail with your buddies and enjoy the great dance music at 1831 Bar & Lounge — it'll be an unforgettable experience at one of the best bars in Washington, DC.
Jackpot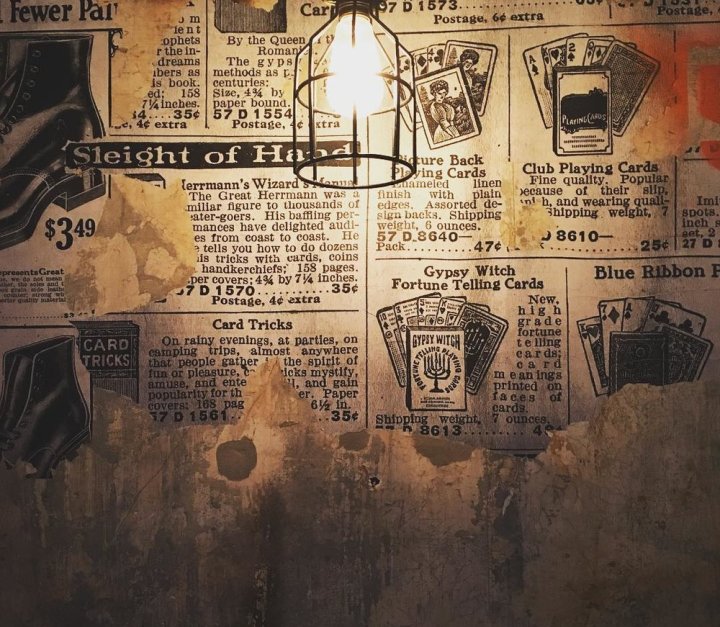 Jackpot, the name says it all and it's one of the greatest bars in Washington, DC. This bar is always packed. Why? Because they only offer the best drinks money can buy. Their list of craft beers is endless, and their cocktails are something to try out, too. Rickey, Prohibition, French, and Ward Eight are just a few of the tasty cocktails Jackpot can stir up for you.
Now, lets talk about the looks of this place. If it's game day, you should consider coming down to this bar. Not only are there massive television screens behind the bar, but there will be people already there watching the game. And nothing beats watching a big game than being around people who are just as passionate as you are.
ChurchKey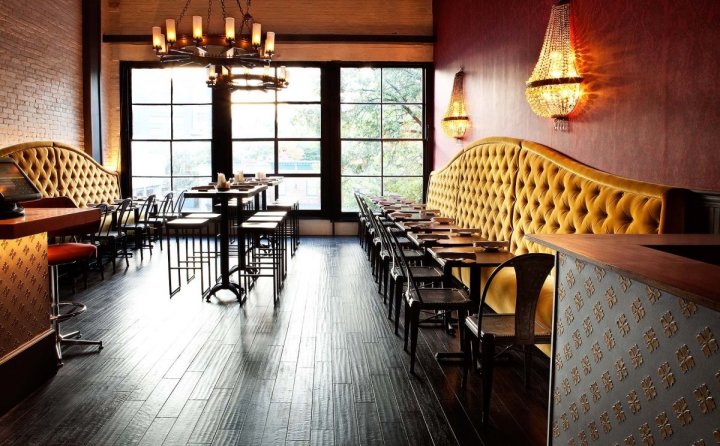 This bar is one of the trendiest bars in Washington, DC. This place established itself to be the East coast epicenter for discerning connoisseurs of craft beer — they aren't taking this game too lightly. Their menu of beers will surprise and please you all at once. But beer isn't their only speciality — they have wine. And lots of it.
Even though ChurchKey takes beer seriously, their food game isn't weak either. Their options range from hot wings to cheesy tots and oysters — whatever you're craving with your drink, they'll whip it up for you.
ChurchKey is a comfortable environment if you want to settle down with a good beer and great wings.
Truxton Inn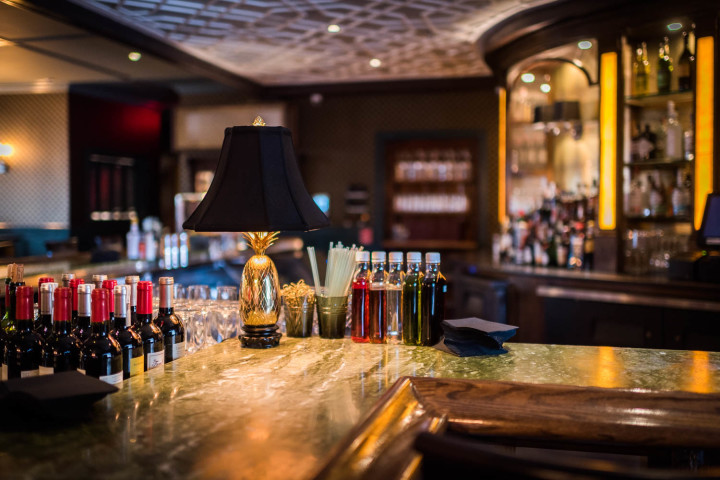 Last, but of course not least from the list of best bars in Washington, DC, is the Truxton Inn. The furniture and decor in this place is fantastic — the place is cluttered with wooden, cushioned chairs, antique pieces along the walls and shelves, and modern patterned ceiling, and lots and lots of drinks (it's what we look for, obviously).
Truxton was so kind enough to make recommendations on drinks such as their Vieux Carre, JKF on Vacay, A Short Commute, etc, because they know that their cocktails are to die for. If you want to lounge in a place that's quiet and reserved for good company and drinks, Truxton has everything covered for you.
You don't need to spend your weekend at a crazy nightclub — this place will do you justice.