Amazing DIY Bar Setups That Are Easy To Build
DIY bar setups allow you to save money and serve drinks in style.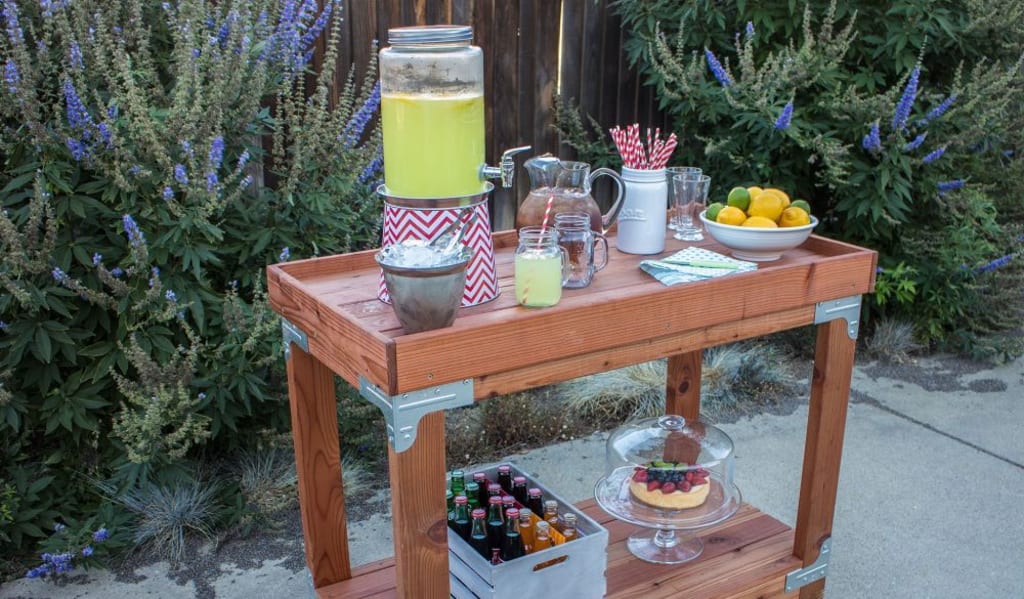 For many people, having a bar at home is something that they always wished they could get — but never fully were able to afford. After all, most people can't just plunk down several thousand dollars for their own in-house bar.
However, that doesn't mean that having a home bar is out of your possible price range. If you have a little experience with woodworking, craft decoration, and creativity, you can make some pretty amazing bar setups that will give you a killer serving station without the hefty price tag.
Don't believe it? Take a look at these DIY bar setups, and you might find the inspiration you need to make your own wet bar.
The Bookcase Bar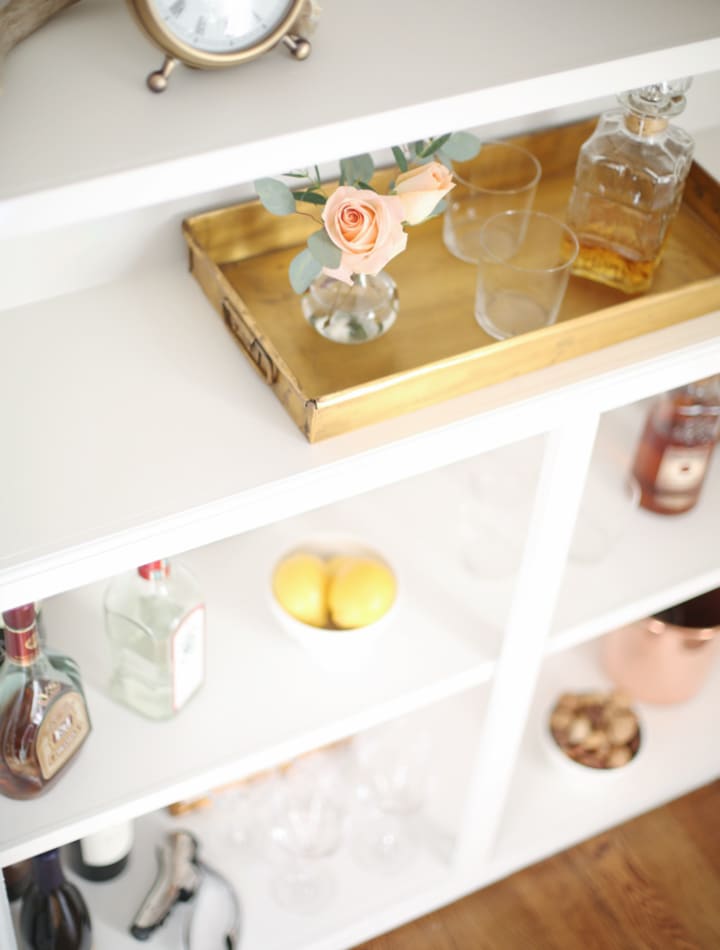 Most of us have the skill to make a bookcase, or at least grab one from Ikea. It's really not that hard a project, and most people can handle it with the right tools.
What many people don't realize is that books tend to be about the same size as wine bottles, whiskey bottles, and similar goods. Unsurprisingly, one of the easiest DIY bar setups you can make involves converting a bookcase into a bar.
This site shows you how to make a bookcase bar, and if you think about it, this is an amazingly awesome project for people who love a nerdy touch to their drinking style.
Our Suggestion: Kick your inner geek up a notch by also adding sci-fi barware to your new bookshelf bar.
The Liquor Cabinet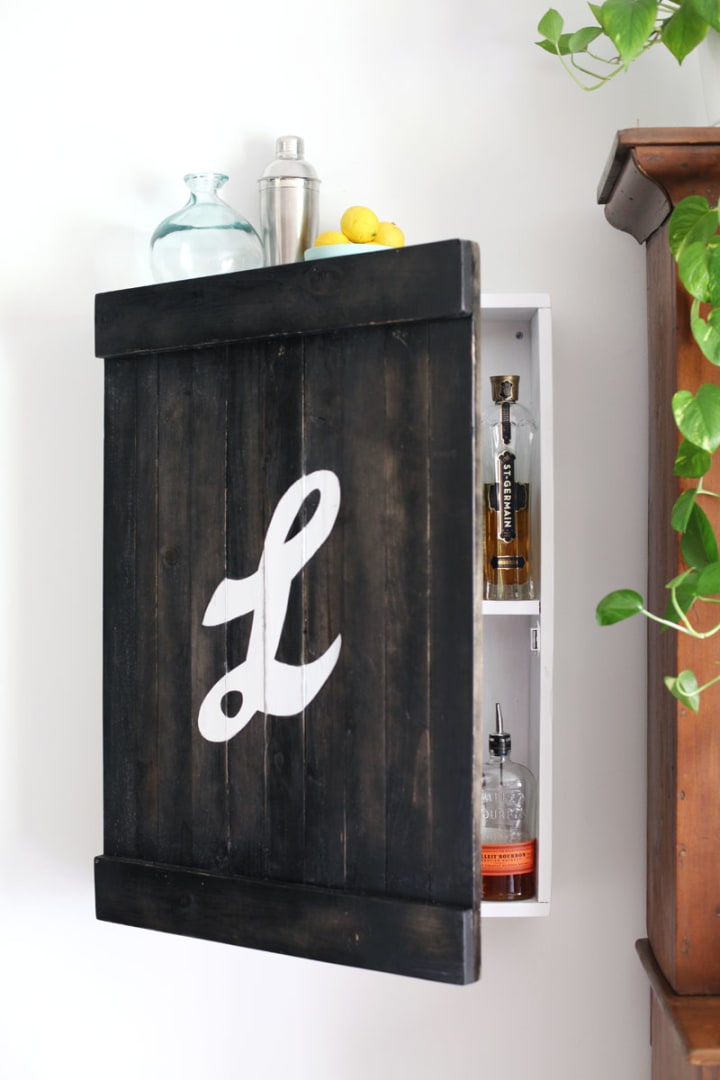 Much like bookcases can make for a nice large scale home bar, actual cabinets can make for a quick and easy DIY bar setup for folks that don't really need to have a full bar at home.
The only difference between the bookshelf bar and an old school liquor cabinet is size. The rest of the process on converting a cabinet into a minibar tend to remain the same.
Kitchn did a spotlight that displayed a number of cool liquor cabinet ideas for those looking for inspiration. In many cases, the cabinets in question only had a splash of paint before they were designated as a home bar.
Or, if you're really crafty, you can try this James Bond-style liquor cabinet tutorial here.
Our Suggestion: Have a liquor cabinet with a door in order to keep things discreet. After all, we all have guests who don't mix well with liquor.
Fish Tank Bars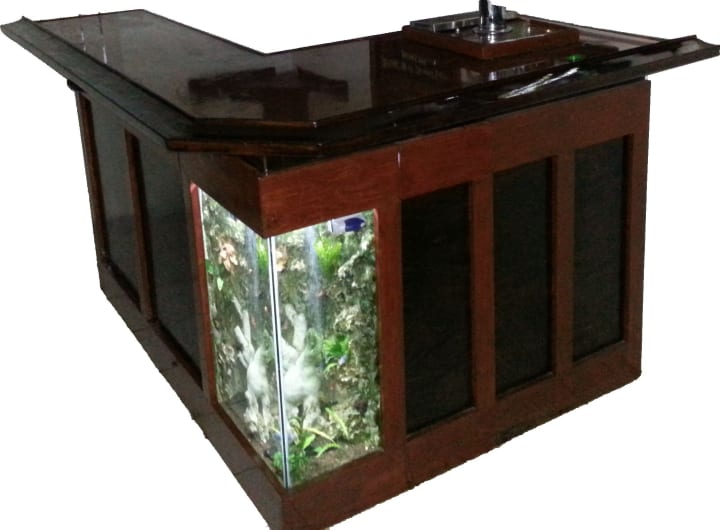 If you want to really snazz it up at home, you can put the "wet" in home wet bar by modifying a desk into a fish tank bar. That's right — you can have a bar with live fish swimming in it, and you can make it yourself.
That being said, this is one of the more challenging DIY bar setups on this list for a number of reasons. In order to get this bar setup going, you will need a cabinet or a desk that's made of solid wood, as well as a fish tank that can fit into the cabinet or desk.
Fish tanks can be pretty expensive — as can the kind of desks that would make this home bar possible. However, if you have the cash to do so, you can have your own 80s-style fish tank bar.
You can find a tutorial on how to make a fish tank bar fairly easily online. As long as you have the skill and supplies to do it, there's nothing stopping you from having one.
Yes, this may be one of the best DIY projects for people who love vapor wave or people who enjoy fish friends.
Our Suggestion: If you're terrible with animals, get plastic fish.
Make an industrial spool bar.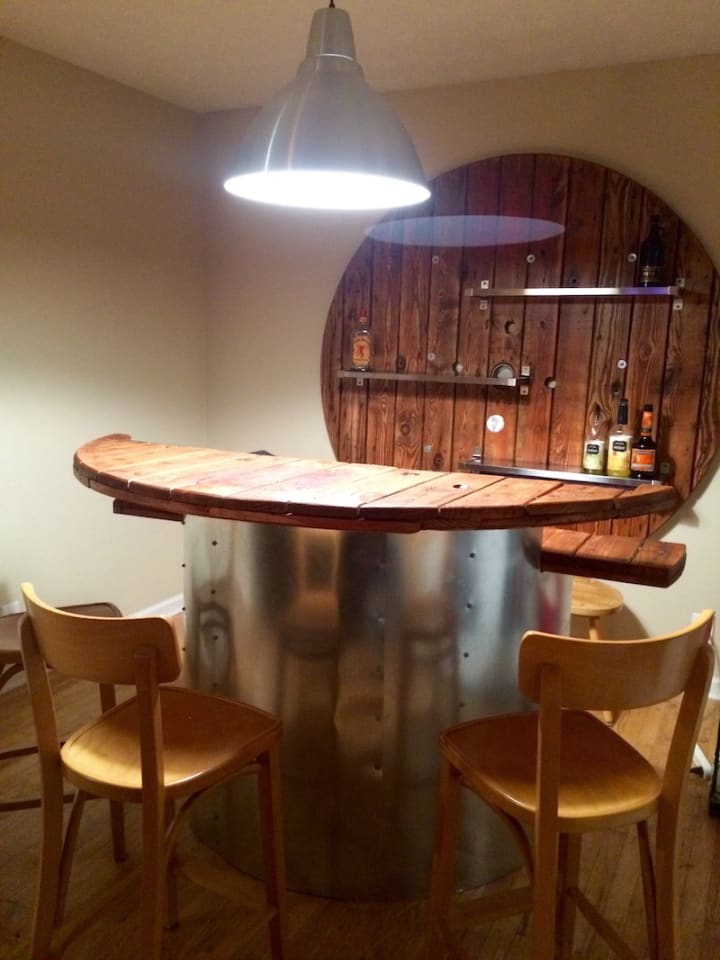 In terms of pricing, one of the cheapest DIY bar setups we've seen would have to involve creating an industrial spool bar. For this, all you need to do is find a very large spool — such as the ones used to wrap cables.
Then, sand down the spool, drill holes in it, and install a little guard rail that surrounds it. This will allow you to keep liquor bottles in without worrying about them falling out. Then, just decorate the spool as you see fit.
Or, you could just use this spool bar guide for inspiration, and DIY all on your own.
Our Suggestion: Wrapping twine around the spool actually can make the bar look super cute, stately, and even "country club-esque" with the right wooden finish.
Grab some used pallets and make a Western-themed bar.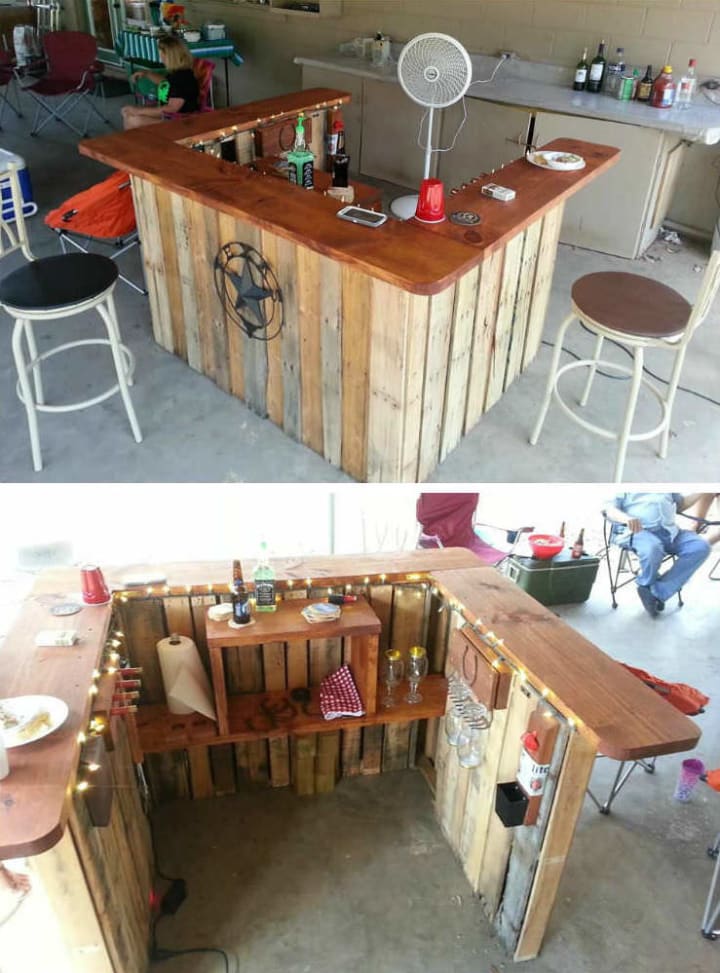 Pallets are quickly becoming one of the hottest DIY project supplies on the market, and it's easy to see why. They can be made into almost anything you could possibly want, and they have that chic, rustic-industrial look that remains incredibly popular today.
If you are able to grab a pallet or two, you can use your crafty skills to make a really neat, Western-themed bar with them. One person used pallets to make a bar, and posted their results online. Guides on how to do it yourself can be found online.
Pallets make for great large-scale, wraparound DIY bar setups — primarily because they're so large, themselves.
Our Suggestion: If you're making a wraparound bar, add a wine rack right below where you'd expect to serve people during parties.
Hollow out a suitcase for a DIY bar that looks vintage and European.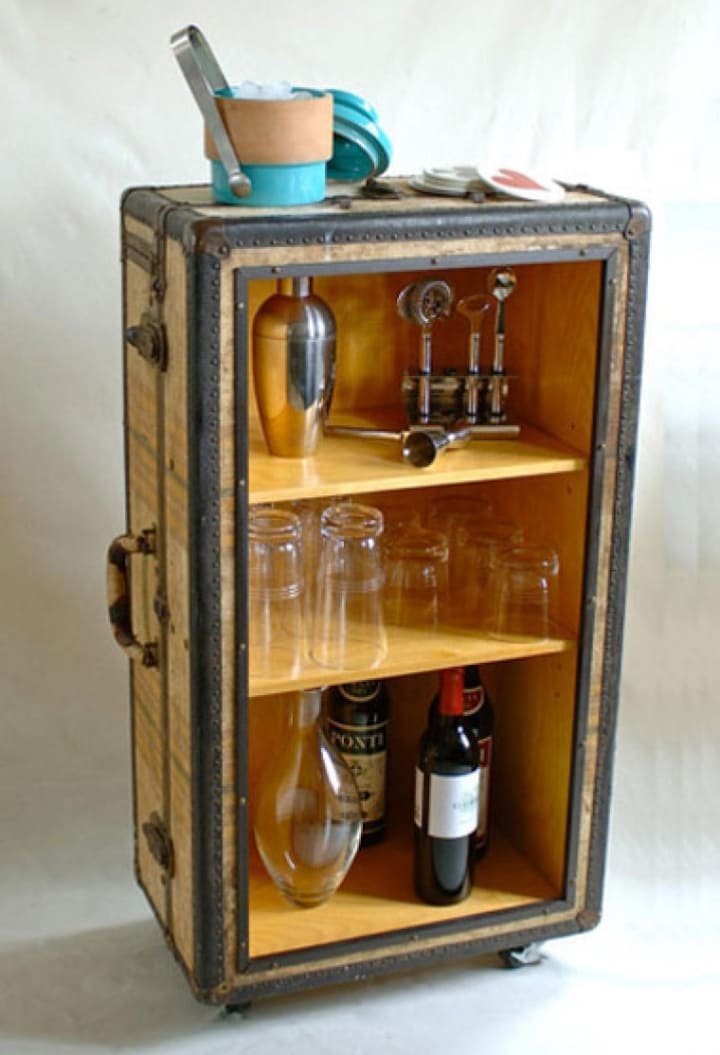 There's something about vintage suitcases that just gives everything a vintage, Frenchy feeling. If you love the idea of having that gorgeous vintage European vibe in your apartment, using a vintage suitcase as your base for a DIY bar setup is a great idea.
That being said, these kinds of DIY bar setups can be tricky to make well. You will probably need an electric jigsaw to do this appropriately. This guide shows you how to make a suitcase bar that rolls, looks adorable, and holds plenty of wine.
Our Suggestion: Don't bring this on a plane, even if you want to get cheeky with TSA.
Repurpose your baby's crib into a home bar that cradles your liquor.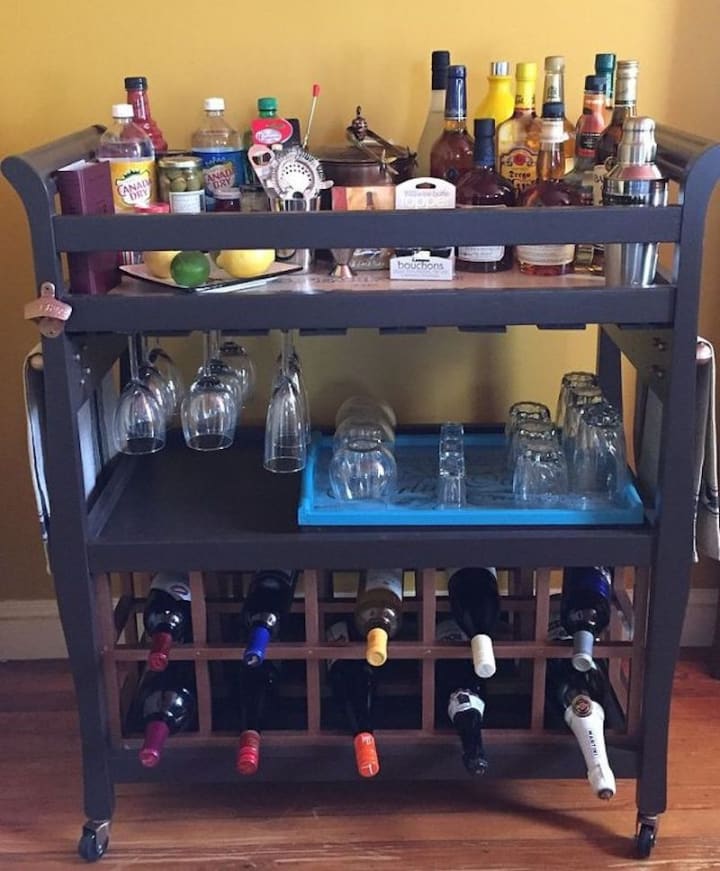 Many parents don't know what to do with a crib once their child has outgrown it. So, what they end up doing is selling it — and that makes them pretty cheap and easy to find.
According to a number of DIY project enthusiasts, cribs provide a great base for a home bar. With a couple of quick modifications, a fresh coat of paint, and an easy installation of a wine rack, you can have a fully functional home bar that looks outstanding.
You can also do the same with a baby's changing table. One user showed how she turned a changing table into a bar on her blog, and it looks great.
Repurposing a crib is a great way to make sure your liquor looks cozy. Most people also will have a crib they want to get rid of, too. That's why it's one of the coolest and cheapest DIY bar setups we've seen on this list.
Our Suggestion: Wait until the kids don't need a crib to turn their bed into a bar.
Reader insights
Be the first to share your insights about this piece.
Add your insights