10 Oldest Liquor Companies In Existence
Ever wonder what George Washington drank? Sipping from the oldest liquor companies in the world might give you a clue.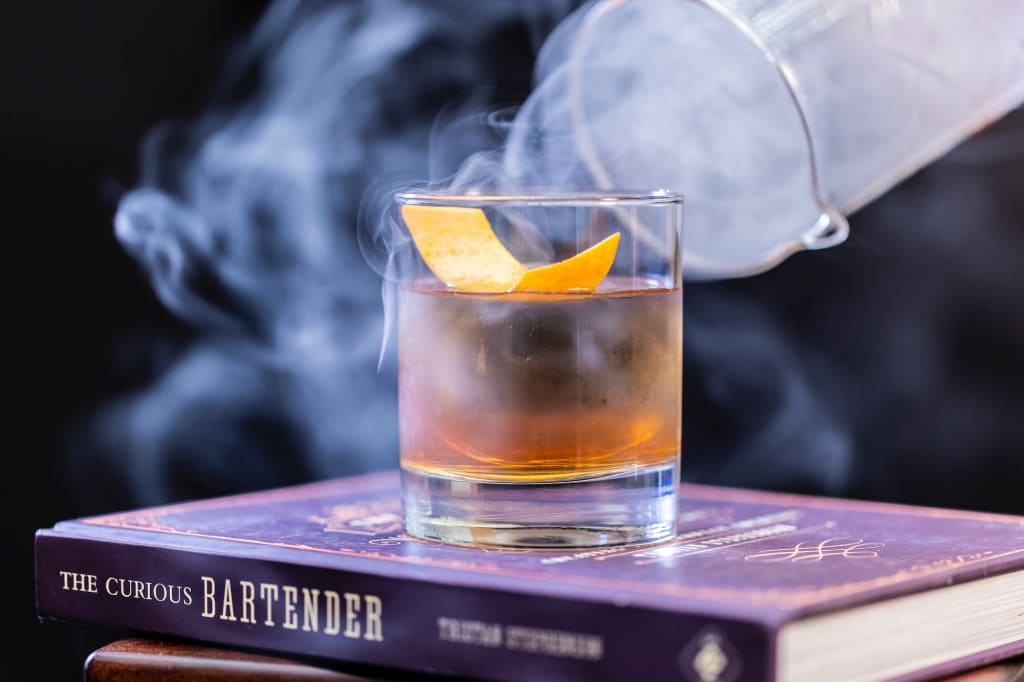 I don't know about you, but I've always been fascinated by what people ate and drank centuries ago. I want to know what life was like before McDonald's, before Budweiser, and before that really weird blue wine that people seem to want to drink.
I mean, maybe it's just me, but I've always fantasized about having dinners with historical figures. What were the favorite drinks of presidents? What would Czar Nicholas of Russia have with dinner? What would the food taste like, the dinner manners be?
So, to a point, this has made me a little obsessed with seeing what historical figures could have been buying. This includes me being curious about what brands of liquor were around at the time of their being.
Lately, I've decided to find out what the oldest liquor companies in the world were. Apparently, the distillery industry is a lot more ancient than I thought!
The following historic liquor companies are now considered to be the oldest ones to still pump out liquor today.
Sudo Honke
You might not recognize this name, but if you've gone to Japan, you probably sampled Sudo Honke's wares. Sudo Honke currently holds the title as one of the oldest liquor companies in Asia, and its booze of choice is sake. (Author's Note: Yes, I know sake's not technically liquor, but this is just too fascinating!)
The Sudo family has worked this business since 1141, making this company over 870 years old and one of the world's oldest family-run businesses in history.
Think about how much history is packed into 870 years of time. This means that just about every Japanese emperor you've ever heard of may have tasted that tradition at least once, including Emperor Hirohito himself.
In Eastern Europe, there's always a little bit of turmoil in the air. There have been countless revolutions, plenty of social upheavals. But, there's been one vodka distillery that has remained fairly constant throughout those years: Żubrówka.
Żubrówka, as a drink, can be traced back to the 14th century under the rule of Casimir the Great. It was under his rule that alchemists distilled vodka for the first time in Poland—and as vodka's popularity grew, so did the use of tinctures to flavor it.
One of first tinctures to be created was using bison grass, which is what makes Żubrówka's vodka so unique. The distillery that made the drink still stands to this day, and still harvests rare bison grass from the same forest it's used for over 600 years.
For many, this liquor is best-known for being banned in the United States due to the hematoxic aspects of certain compounds found in bison grass. That being said, Żubrówka is also known as a liquor in itself, and some companies take out the toxic compound that makes it banned stateside.
So, while you might not be able to officially taste history with this one, you can still find some decent switcharoos if you search hard enough.
Holland's own Bols might be one of the very few distilleries to compete with Old Bushmills when it comes to age and win. Actually, it's more impressive than that. This currently hails as the oldest active distillery in the world.
The distillery was opened up in 1575 by the Bols family under the name "the Little Shed." It was a small batch distillery that used stream water for its first batches, but quickly became known for the gin produced by Lucas Bols.
Using the family's close ties to the Dutch East India Company, the Bols Distillery was able to create unique liqueurs of the highest quality. The company was later sold after Napoleon's blockade made it too difficult to obtain goods.
It was sold with one stipulation: the Bols name must never go away. Today, the company is still doing well and currently boasts a wide portfolio of liquors, including Galliano.
Shui Jing Fang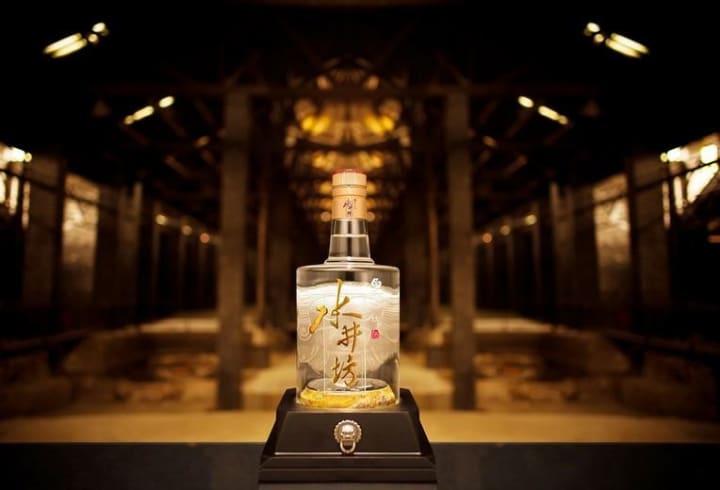 Perhaps one of the oldest liquor companies to continuously produce goods is Shui Jing Fang. This Chinese liquor company has been around for well over 600 years, and it's one of the leading producers of high quality baiju.
The distillery and fermentation facility has been operating ever since 1408, and it's showing no sign of slowing down. In fact, Shui Jing Fang has recently won several awards at the World Spirits Competition for its excellent quality.
Despite the fact that many in other parts of the world haven't heard of baiju, Shui Jing Fang has been around for so long, it's safe to say many of China's wealthy historical figures may have tasted it.
Ireland's Old Bushmills Distillery was first started in 1608, with the blessing of King James I. The distillery has been producing Irish whiskey ever since and shows no sign of stopping the practice today.
Along with the bragging rights of being a 400-year-old distillery, Old Bushmills is also pretty famous for its strong 100 percent barley, single malt whiskey. It's royally delicious, especially in coffee.
Are you a fan of rum? Who isn't? Rum cocktails are incredible and have become a perennial trademark of Caribbean culture. In the Caribbean island of Barbados, nothing is more well-rooted in the island's culture than Mount Gay.
What most people don't know about Mount Gay is that it's one of the oldest liquor companies to survive multiple regime changes, cataclysmic storms, and economic collapses. This distillery was first established in 1703, making it the oldest existing rum company in the world.
According to the official record, this is currently the oldest distillery in the Caribbean. That's a boozy history we can all raise a glass to.
Demerara Distillery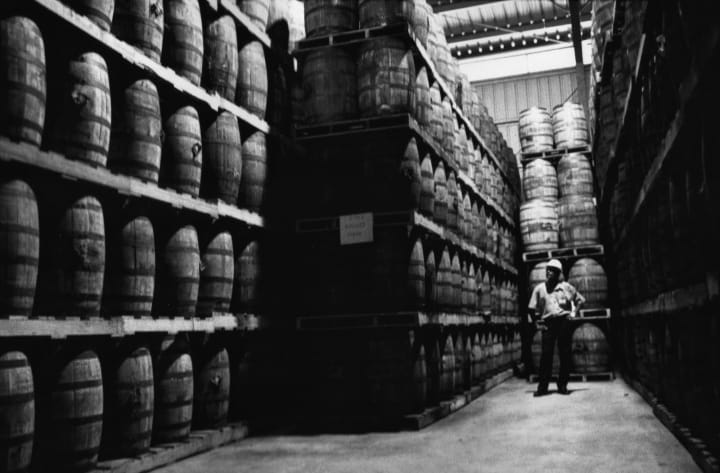 Guyana's Demerara Distillery currently is the only rum distillery to possibly be older than Mount Gay. Records dating back to 1640 show this distillery making a wide range of different liquors, including what appears to be rum.
However, it's title as "oldest rum distillery" is still hotly contested since it's uncertain whether or not the distillery was originally a company or just a private individual's stash. Even if it did start up a bit later as a company, it's safe to say this is one of the oldest liquor companies in South and North America.
Buffalo Trace, once known as the George T. Stagg Distillery, is one of the only American distilleries to have been created before the United States was a country. Their starting year of 1773 also puts them way ahead of the time that their home turf of Kentucky became a state, too.
The company was originally started by two brothers who just wanted to get wasted but quickly blossomed into something more. Buffalo Trace underwent a variety of different name changes throughout its career, and finally seemed to settle on its current name in 1999.
Though they first got started with whiskey, their real claim to fame is their wildly popular bourbon.
Most of the older liquor companies in existence aren't really household names—at least, not stateside, anyway. Jim Beam, on the other hand, defies the typical rule. This distillery first got its start in 1795, in Kentucky and was originally called Old Tub Bourbon.
Jim Bohm, later to be called Beam, started distilling whiskey in a unique process that would eventually be called bourbon. That's right! Jim Beam is the world's first bourbon company.
It also was one of the very few distilleries to survive Prohibition relatively unscathed. The Beam family sold off most of the equipment they used and also gave up the Old Tub name. However, they kept the recipe, their farms, and enough equipment to restart everything.
Realistically, this was more of a pause than anything else. Upon Prohibition's end, it only took four months for Old Tub to restart. So, they did and this time, they did it with the name Jim Beam.
Laird & Company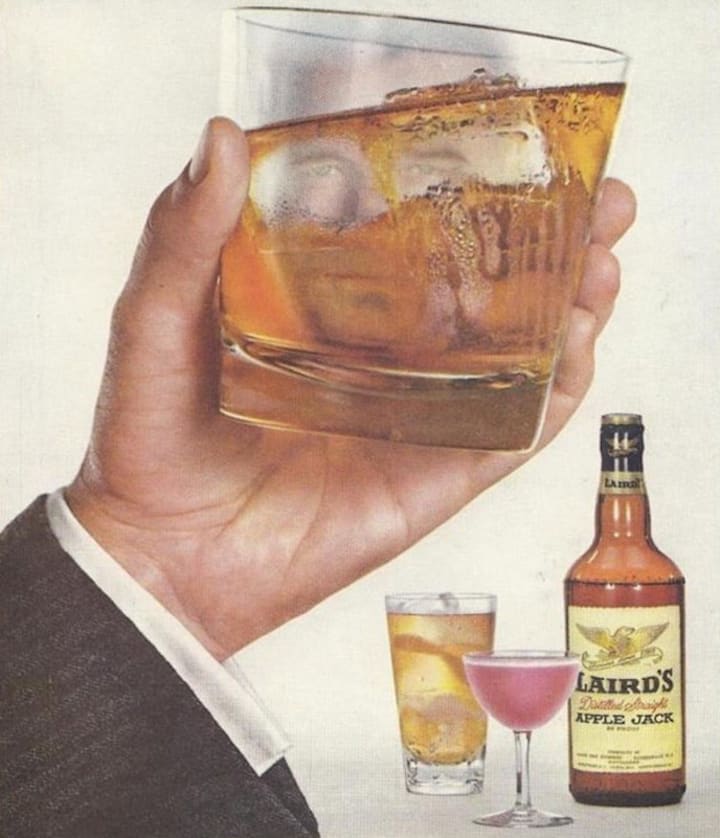 If you thought that seeing Jim Beam on this list was surprising, applejack fans might just need to pick their jaws off the ground. Laird's currently holds the title as one of the oldest liquor companies in America—and the only company on this list to have ties to George Washington himself.
Robert Laird served under George Washington during the Revolutionary war. Washington himself was so pleased with Laird's applejack recipe (something he called "cyder spirits") that he took Laird's recipe and started making his own batches.
In 1780, Laird opened up his own applejack company. Today, this New Jersey-based distillery still makes its delightfully tasty applejack, along with newer offerings in the form of vodka and gin. So, if you've been wondering what Washington drank, here's you're answer!
About the Creator
Ossiana Tepfenhart is a writer based out of New Jersey. This is her work account. She loves gifts and tips, so if you like something, tip her!
Reader insights
Be the first to share your insights about this piece.
Add your insights