10 Breweries on Instagram You Should Follow
Want to follow your favorite and other unique breweries on social media? These are the all-time best breweries on Instagram you should start following now.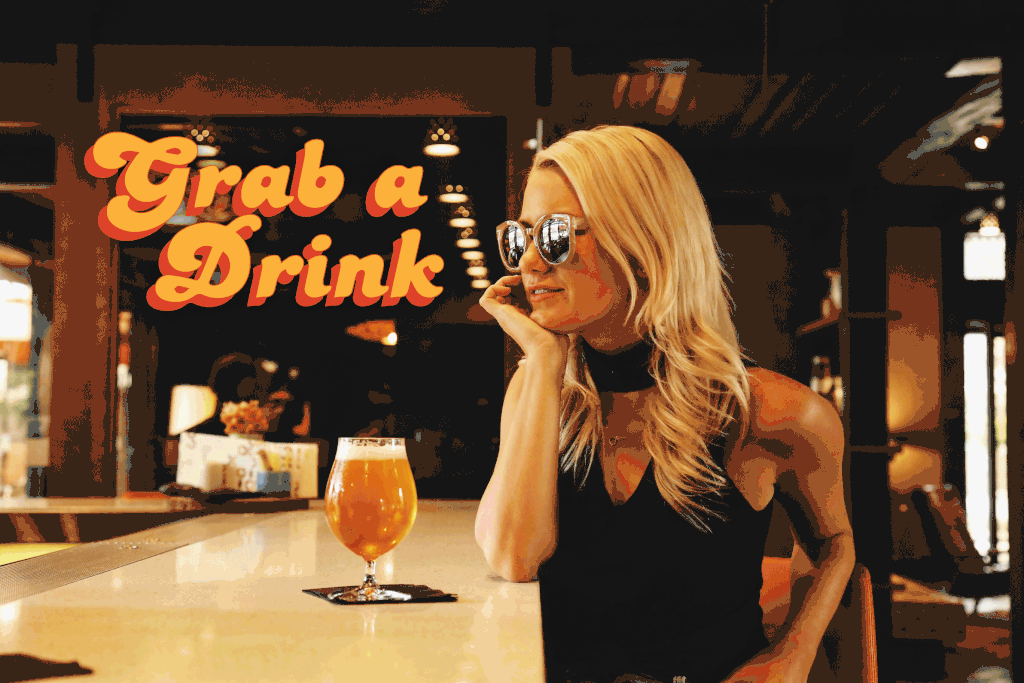 For us craft beer lovers, we can't get enough of our favorite craft beers. We order cases and cases from our beloved breweries every month and even visit our favorite breweries and enjoy their tap rooms. And for those who have a passion in craft beer, we're attracted to the scents, the intense flavors, and the overall look of these beers. Anything that involves our most loved craft beers, we have to be involved, as well. Not to mention wanting the latest updates on what's going on in our favorite breweries.
But what other way to check out the latest updates from our loved breweries than their social media? Breweries always post on there social media, and the best source is Instagram. We get to see photos of our favorite craft beers and even stay up to date with what's going on. Whether our favorite brewery is whipping up a new season beer, if they're upgrading their tap room, and everything else. If you want to start following a few of your favorite breweries on social media, these are the greatest breweries on Instagram to follow right now.
Sierra Nevada Brewing Company
Sierra Nevada Brewing Co. all started from a simple goal: to brew the beers Ken wanted to drink. While starting off small with a home-brew shop, with his passion, Ken changed the beer world forever. Even decades later, Ken still has a strong passion which continues to grow stronger by the days. Now, Sierra Nevada today, opened a second brewery in Mills River, NC. He's increasing the brewing capacity and providing fresh beer much more and more quickly to his fans.
As for the Instagram account, Sierra Nevada posts funny and great quality images and videos for the fans of the craft beer. From workers creating the masterpieces to the actual fans enjoying the beverages, the posts are entertaining to look at. They even take stunning photos of views with the beer somewhere in the photo.
Follow Sierra Nevada Brewing Company: @sierranevada
Monday Night Brewing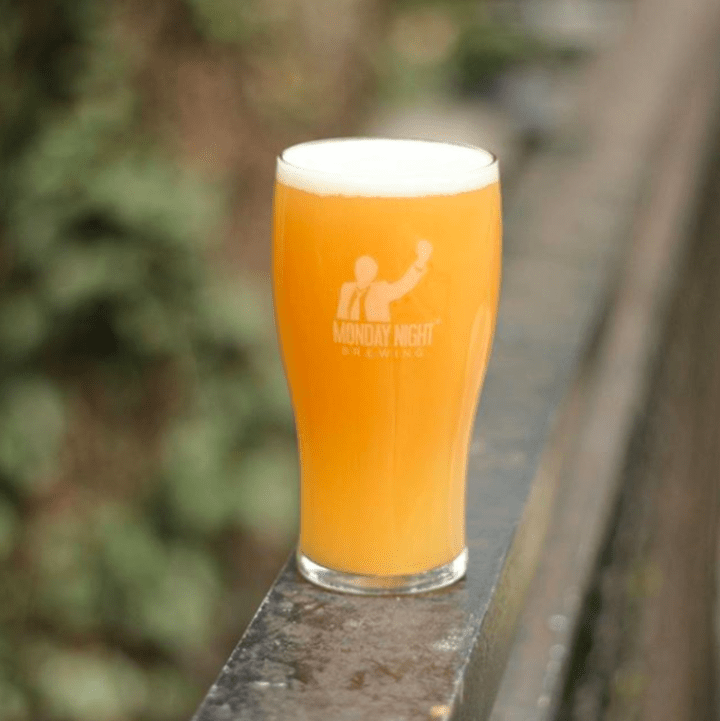 Who knew that Monday Night Brewing started off as a small Atlanta Bible study? The group actually started brewing beer together on Monday nights as a way to get to know each other better. And when they're more established in the industry, more people began showing up and brewing with the group. Then it soon quickly became a weeknight hobby.
After attempting to perfect the beers within five years, it was time to put the beers into the market. From years of tweaking, arguing over the hop profiles, and constantly experimenting the flavors, the company came to be. And their Instagram shows just how amazing the company is. With posts like showing off their best beers to sharing photos of their fans, Monday Night Brewing is easily one of the best breweries on Instagram to follow now.
Follow Monday Night Brewing: @mondaynight
Dogfish Head Brewery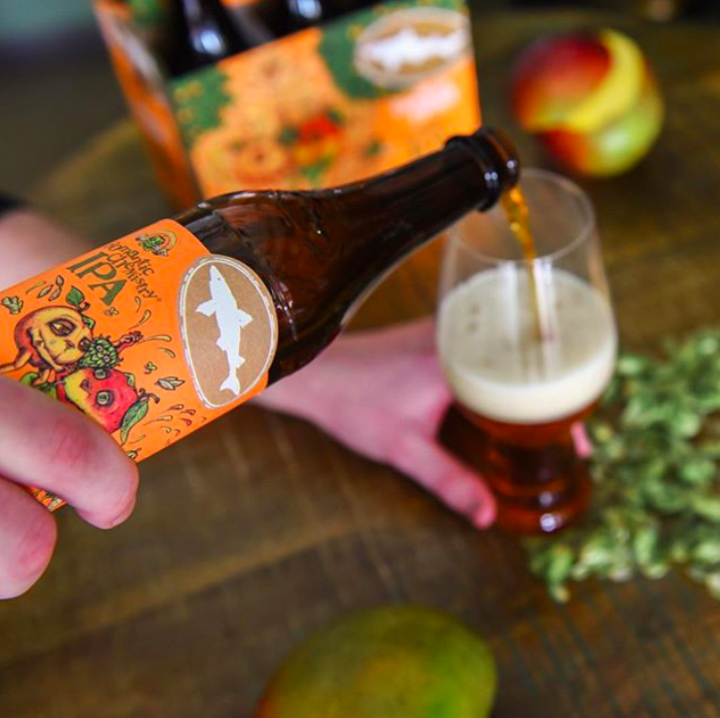 Dogfish Head started in the summer of 1995 where all they were doing is brewing, cooking, selling, and talking about beer. And 23 years later, they're the same people but with more experience and dedication in creating and providing great-tasting beer to craft beer lovers. And their brewery is a place where people are willing to spend the entire day at.
With their best IPA beers, homemade spirits, amazing food, their own inn, and events revolving around beer, people always have a blast going to Dogfish Head Brewery. And their Instagram account shows it all. You won't be able to stop your mouth from watering after viewing photos of their food and their beer. They also post photos from their events of fans enjoying their beer and food.
Follow Dogfish Head: @dogfishhead
Green Flash Brewing Company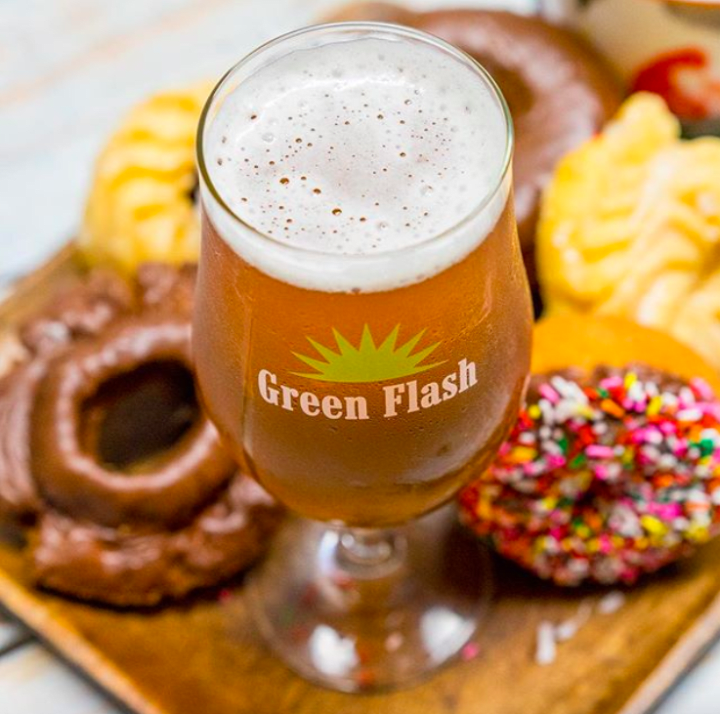 San Diego came a true enlightenment for Green Flash Brewing Company. Established in Green Flash in 2002, Mike and Lisa Hinkley were the brains behind it all. And today, they lead a widely talented team of like-minded craft beer enthusiasts who have a strong passion in what they do for Green Flash.
Green Flash is in control of a full-scale brewery as well as a tap room in facilities in San Diego and Virginia Beach. However, they also plan on having a future brewhouse and eatery outpost in Lincoln, Nebraska. And their posts on Instagram are coated in their amazing beers and flavorful foods. From behind the scenes to enjoying the beverages in the taproom, Green Flash Brewing Co. is certainly one of the best breweries on Instagram.
Follow Green Flash Brewing Company: @greenflashbeer
Oskar Blues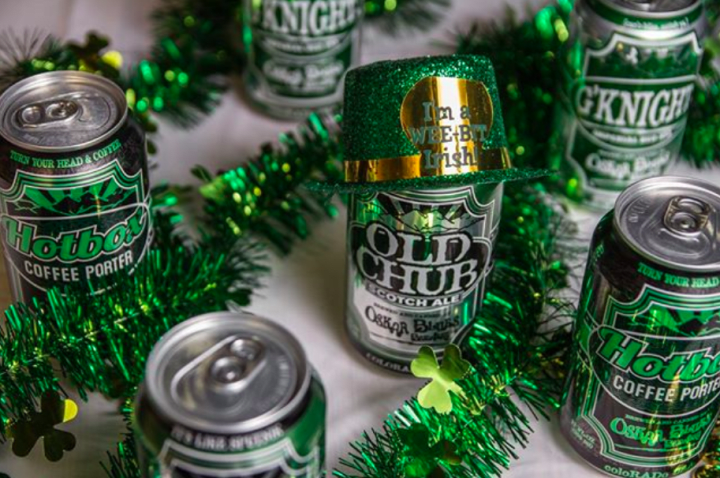 Known to be the original craft beer in a can, Oskar Blues started out in 2002 in Colorado. Not only did they begin their own craft beer in a can, but they also added a brewery to the hills of Pisgah National Forest in Brevard, NC. And in 2016, they put another one in the Live Music Capital of the World, Austin, TX. As successful as Oskar Blues sounds, their Instagram is showing it all through their posts.
Easily one of the coolest breweries on Instagram to follow, Oskar Blues is all about the art behind what they do. You can tell that they're really into making every single one of their posts genuine and unique from each other. While always placing their beer somewhere in the photos, the photos as a whole gives off art, passion, and the love this company has for craft beer.
Follow Oskar Blues: @oskarblues
Bell's Brewery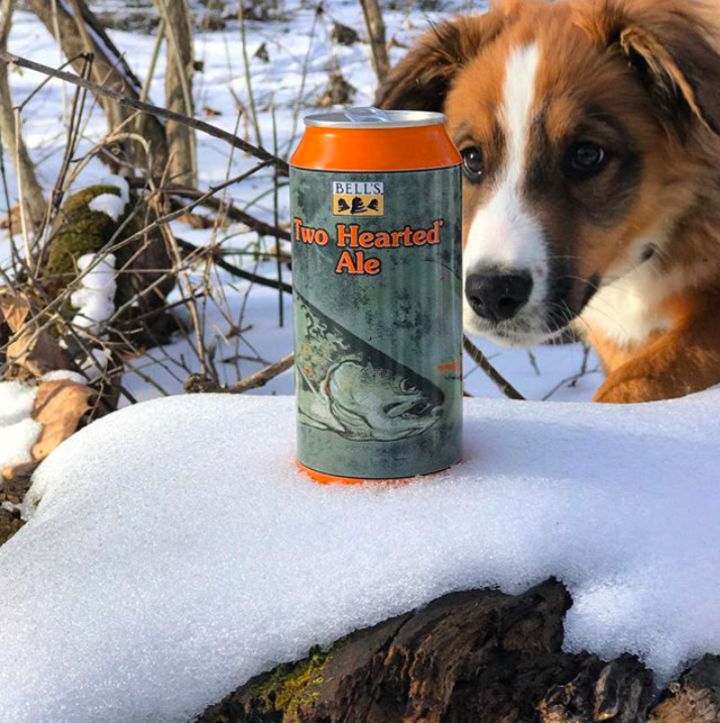 With a 15-gallon soup kettle, there was a quest to find better beer for everyone and countless batches of home-brew. Bell's Brewery started off with a passion and personality that continues to this day in there brewery as well as Eccentric Café. While they continue to evolve and grow, they're very fixated on their mission, which is to be fiercely independent, 100 percent family owned, deeply rooted in their community, and be committed to the environment.
Bell's Brewery is all about the love and passion they put into each and every single one of their beers. While fans of the brewery can't get enough of their beverages, they also can't get enough of the great posts they put up on their Instagram account. With posts showing off their best beers, Bell's never leaves out the cheerful emotions their fans have for their beers.
Follow Bell's Brewery: @bellsbrewery
Sixpoint Brewery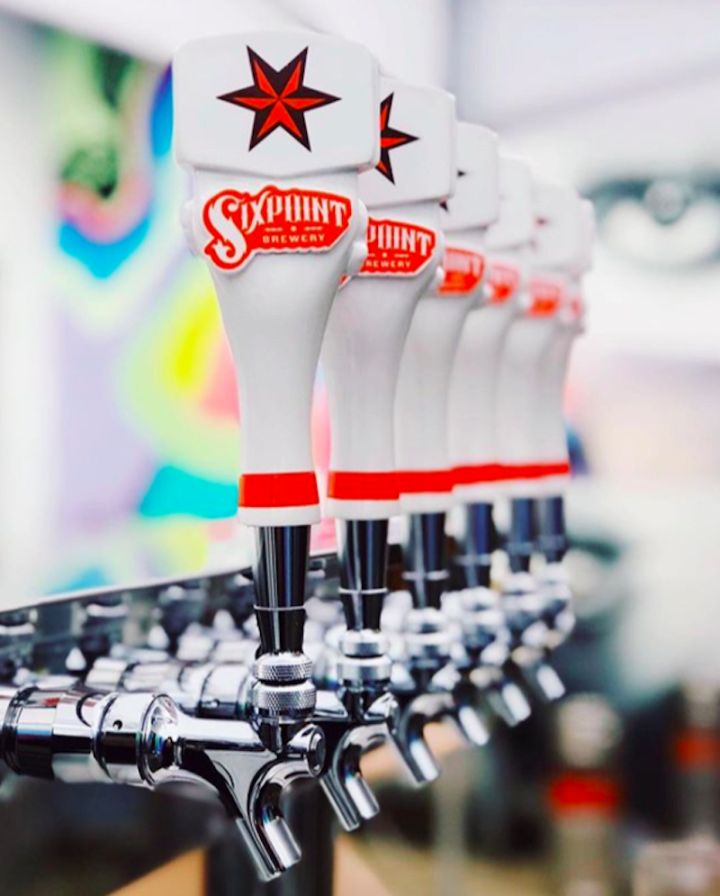 Sixpoint Brewery was founded in 2004 right in the rough neighborhood of Red Hook, Brooklyn. While it was originally a cult brewery, they started releasing their canned creations in 2010. After tweaking and improving their beers, they released their beers into the market for all to enjoy. They also still release new formulas of their best creations.
Then in May of 2017, Sixpoint released all of their ales raw and unfiltered, coming up with incredible raw materials that obtained over years of sourcing. Since then, Sixpoint is looked at as an amazing brewery with flavorful beers. Their Instagram always gives followers the latest updates to their beers and what's happening in the brewery. From their funky seasonal beers to their all-year round, their posts reminds fans that their beers are truly one of a kind—making them one of the best breweries on Instagram.
Follow Sixpoint Brewery: @sixpoint
Flying Dog Brewery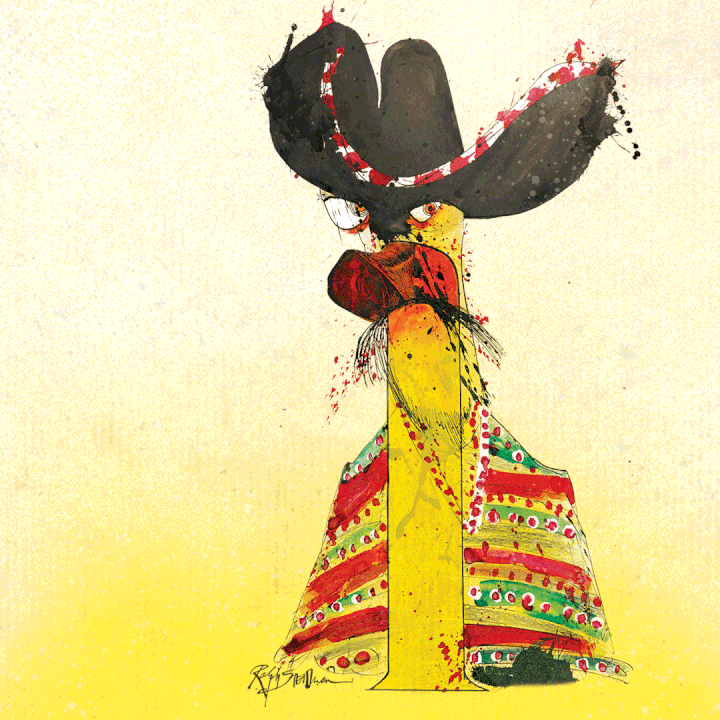 George Stranahan and Richard McIntyre are the two geniuses behind the Flying Dog Brewery. Founded in 1990, the two had a passion in beer and were inspired to create their own brewery. In Aspen, Colorado, the brewery came to be. From a brewpub to a full-fledged Denver brewery, the two have whipped up amazing, flavorful beers that people can't get enough of. Plus, this brewery is known for their high ABV beers.
And their Instagram account is definitely unique and speaks all about the Flying Dog Brewery. From posts of their delectable beers to the people enjoying them, you can tell that this brewery has a lot of passion in what they do just by looking through their Instagram. And they're certainly among the best breweries on Instagram to follow right now.
Follow Flying Dog Brewery: @flyingdogbrewery
Stone Brewing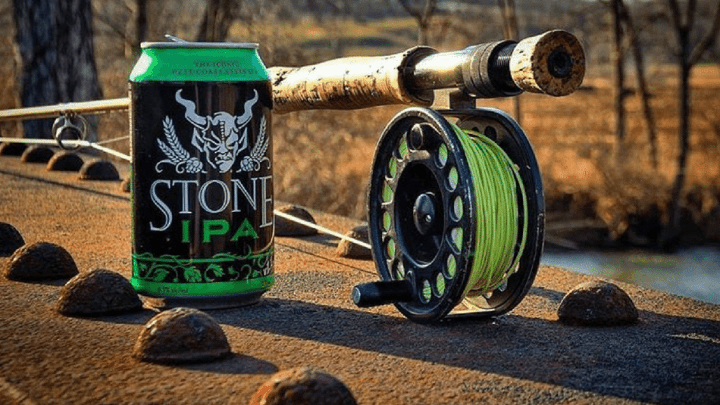 Stone Brewing came a long way when it opened in 1996. From a small microbrewery, the company grew into one of the major craft breweries in the United States. And with just two founders, the Stone Brewing came to be. To this day, they're employing more than 1,100 hardworking women and men to one of the most loved craft beers ever. Stone Brewing is also one of the best breweries on the West Coast to visit.
Ever since the beginning, their goal has been to brew amazing, unique beers while maintaining commitment to sustainability, business ethics, and overall, the art of brewing. And Stone Brewing's Instagram account is all about their beers and updates on what's been happening in the brewery.
Follow Stone Brewing: @stonebrewing
Brooklyn Brewery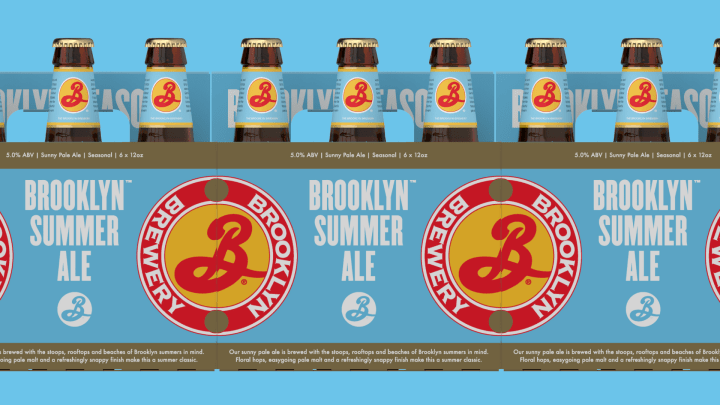 Lastly, from the all-time coolest breweries on Instagram to follow right now is Brooklyn Brewery. Brooklyn Brewery consists of a rich collection of characters from across the globe. Right in their Williamsburg home, these characters are passionate about brewing and selling amazing beer as well as enriching the communities that they serve. And as a team, they've assembled the skills and talents that they needed to transform a home-brewing hobby into an incredible brewery.
Through their Instagram account, all they post is the artistic side to their brewing. While posting photos of their beer, they also don't leave out people enjoying their beverages. From updates on their upcoming beer to the unique views with their beer, many followers find Brooklyn Brewery's Instagram to be truly special.
Follow Brooklyn Brewery: @brooklynbrewery