Unbound
Ordering Avocado Toast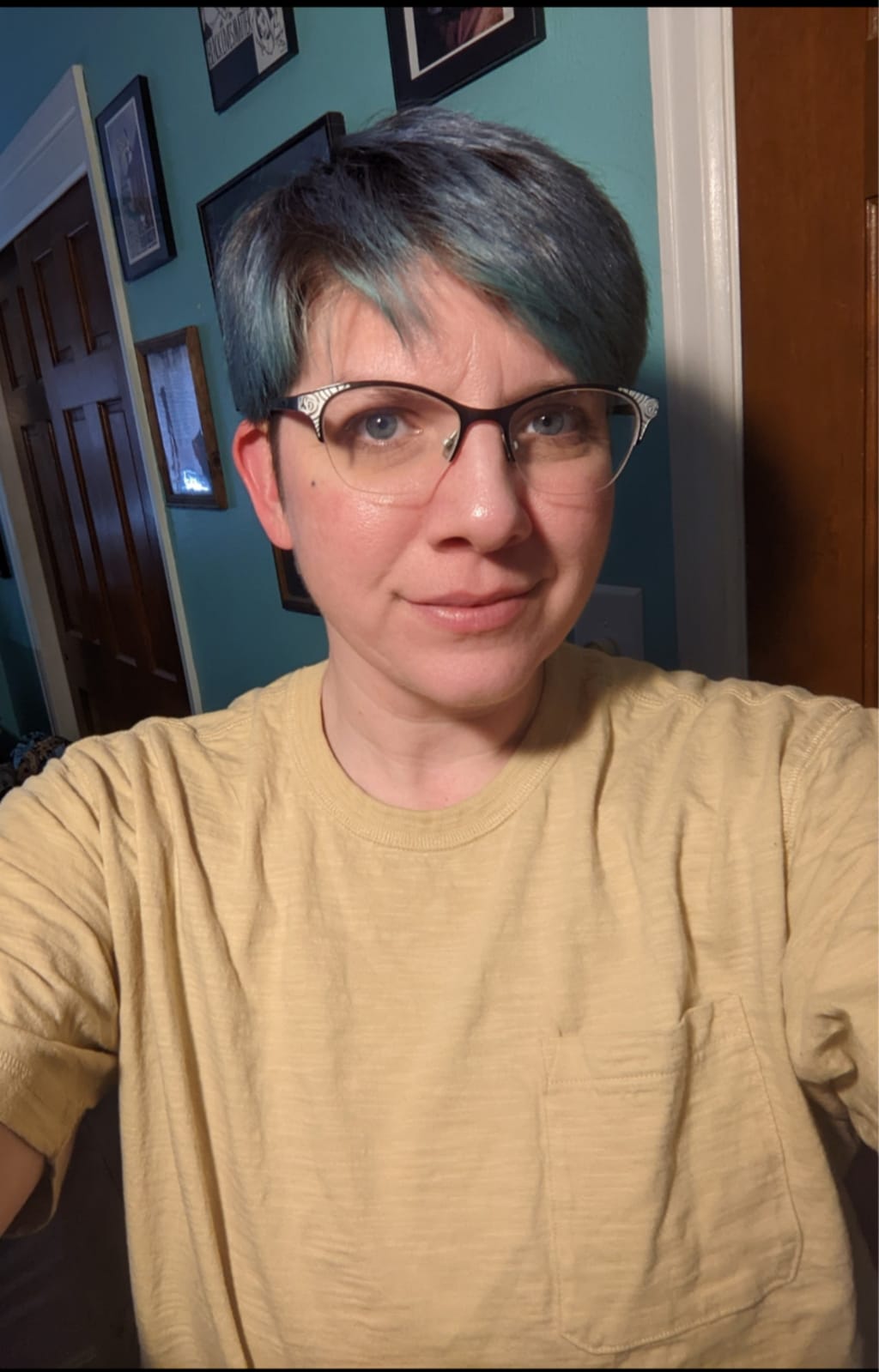 Self-Portrait with Binder (Photo: @UmaSabirah)
I wore a binder for the first time today. I know it may seem like a small thing if you've never been uncomfortable in your own skin, but I've always seemed too big, too much, too many. Went to an AA meeting, a restaurant, out for a stroll, and had to weave myself around straight (passing) couples who take up the whole sidewalk–I guess they may not know what it's like to hide, or I wonder if they're insecure, unable to let go of the hand that proves their status quo. I understand that impulse, the urge to blend in with society, with 'normalcy.'
***
Wearing it, the compression released me, gave me permission to be larger than I've allowed before. I spread my legs instead of crossing, unworried about what others might think of me, not even trying to be a 'lady.' I ordered avocado toast–I know (I know!) I could make it at home, along with my iced tea and coffee and save my money for a down payment; if I only had some self-control and was willing to work hard and pull up the boot-straps I can't afford I could single-handedly solve The Housing Crisis.
***
I finished my whole plate–even the orange slices that may or may not have been meant to decorate (because I'm not afraid of fruit anymore) and I sat at my table by Myself finishing my tea and writing these words. There were tables available, I wasn't just taking up space the waitstaff could use. I will still be considerate–I'll continue to navigate this Self I'm discovering, but I do insist on remaining mindful and kind.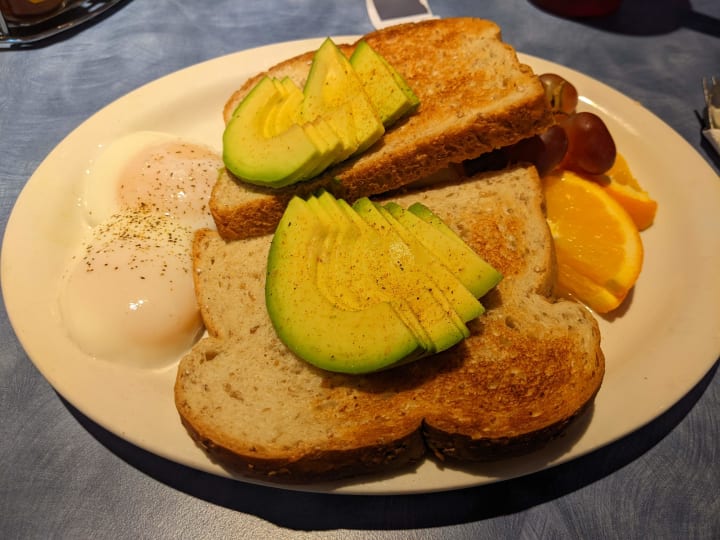 I couldn't decide if this piece would turn out to be a poem or a journal entry, but I suppose I've landed on a little bit of both. For those who are unfamiliar, the 'binder' I'm referring to is a compression bra typically used by trans folks (or people who are not comfortable with the size and/or shape of their chest). For me personally, I've been struggling with my identity for my entire life, and only in the last several years have I started to come to some realizations that felt empowering to me. One thing that prevented me from exploring myself fully was my hesitancy to place labels on myself. However, the 'labels' I have now landed on ('nonbinary/genderfluid' and 'pansexual') have connected me to a community of individuals who have had similar experiences and have provided me with a much better understanding and vocabulary for issues that had formerly made me feel alienated and alone. If you are interested in any of these topics (binders, nonbinary, genderfluid, pansexuality, etc.) there is a wealth of knowledge available with a quick search of the internet. I would consider myself a novice to all of these shiny new words that I have added to my ever-growing LGBTQIA+ dictionary, and I can only speak to my own lived experiences on these topics. One of my biggest takeaways from what I've learned so far for all things involving the queer community is there is no One Universal Truth for any identity--whether it be gender, sexuality, or both. That being said, I'm sure we could all benefit from some understanding, courtesy, and above all, kindness. I still hold to the belief that it is so much easier to be kind than it is to open one's mouth and make others feel small. Please do your best to keep that in mind with every encounter. This world can use all the kindness we can bare to give it. If you've made it this far, thank you for reading, and I hope you have a beautiful day :)
About the Creator
She/They. Writer. Gardener. Cat-Lover. Nerd. Always looking up at the sky or down at the ground.
Profile photo by Román Anaya (https://www.roman-anaya.com/).
Instagram: @UmaSabirah
Reader insights
Be the first to share your insights about this piece.
Add your insights