Being Gay in a Straight Relationship
Have you ever felt like part of your life was covered up in a mask and was simply hidden away from you just by living your everyday life?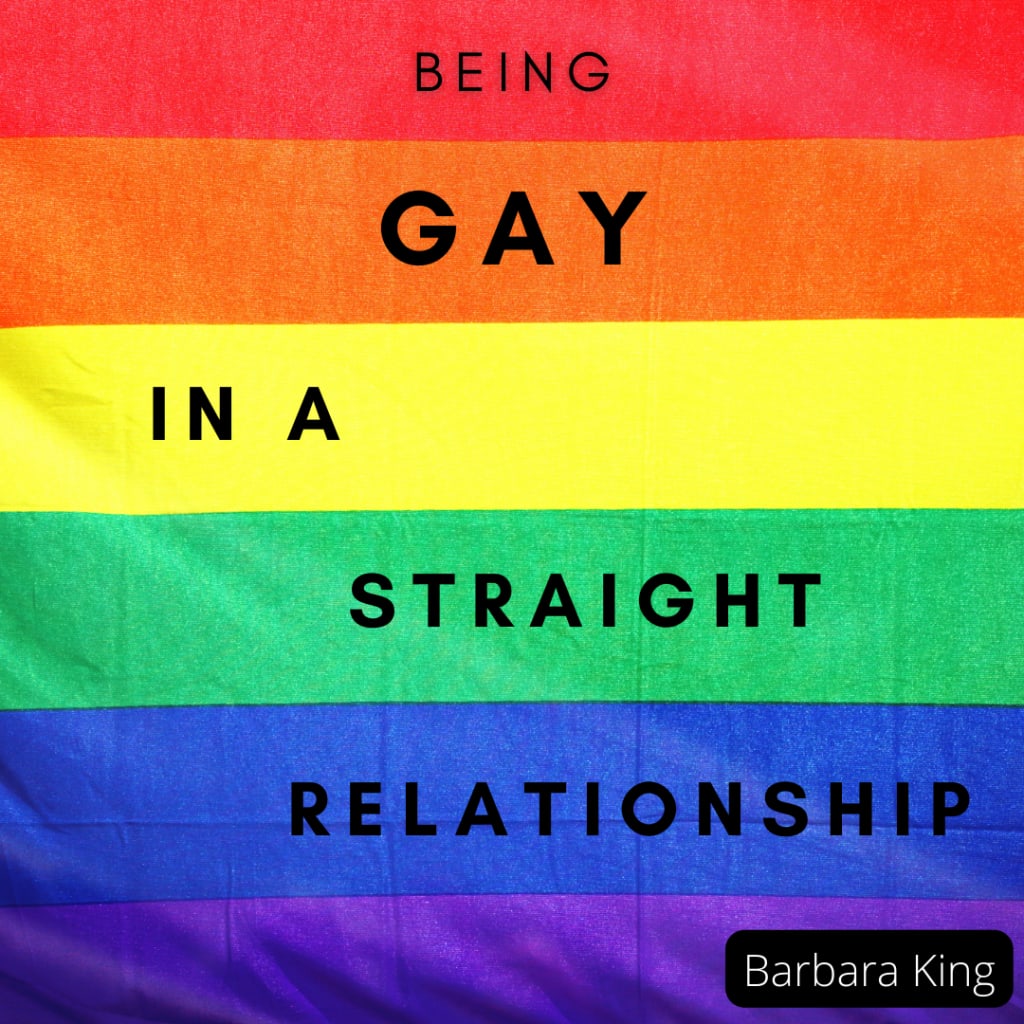 Have you ever felt like part of your life was covered up in a mask and was simply hidden away from you just by living your everyday life?
That's what it feels like to me to identify as a 'gay' woman who has fallen in love with a man.
I accepted myself for who I was way back in my early school days when I used to have my barbies get married and hanging out with the guys was easier because the girls made me all shy and awkward. I didn't know anything about being gay or bisexual, but I knew both men and women were pretty and I very easily developed crushes on both of them. My very first kiss was with a girl in middle school and even though that's all it took for her to know she didn't like kissing other girls, it never quite left me.
When I was in high school I joined my first Gay-Straight Alliance club in freshman year and had my first kiss with a boy on the bus. I giggled and turned red and felt that same bit of spark as I did when I kissed that girl a year or so prior.
Throughout high school, I still had crushes on both boys and girls and dated both boys and girls, plus one who identified as nonbinary even though it wasn't a common or talked about thing at the time and I was proud of my bisexuality.
I never had a big coming out to my parents, I just simply talked about girls as much as I did guys. They knew I was in a GSA club and often had rainbow pins on my backpack, but there was no true problem with it… as long as I didn't bring a girl home because it made my mother uncomfortable, but that's a story for a different lifetime.
My high school schooling ended with a devastating breakup between myself and a boy who decided to sleep with my cousin because we had gotten into a fight about him spending the night at one of his female friend's house and my rebound relationship with a girl telling me I just wasn't gay enough for her to want to date me seriously as she only dated lesbians.
I swore off dating of all kinds for a while.
When I entered college I had almost made it through my entire first semester without finding anyone that broke me of this bubble, until finals week when a sharply dressed man with blue eyes and golden blonde hair came right out of the left field and stole my world.
We've been together ever since.
However, with his parents not being accepting of those who like those of the same gender he had first asked me not to mention anything to them, as if that was the most casual thing to bring up in conversation. "Hi, I'm dating your son, but I also like women."
That would've been a great introduction.
Looking back I probably should have done that instead, my stubbornness to not be drowned out of my sexuality, still shared WLW memes on Facebook where I had been friended by both of his parents.
If my 'gayness' bothered them they never said anything. After all, I was a girl dating their son, the genders were where they were supposed to be in a 'normal' relationship.
Even though he and I have been dating for many years I try my hardest not to forget who I am and even during our time together, I switched out my bisexual flag for a pansexual one that still hangs proudly over the bed I share with him. Right next to my flag from my first-ever gay pride parade.
Is it wrong to feel that being in a long-lasting straight seeming relationship seems like I am masking away the part of me that I know is still there?
Is it my defiance not to be taken as straight when he and I walk through the mall that has me wearing pride pins on my bag even as an adult or does it only make it seem to those on the outside that I am an ally?
At what point is my identity lost, when we've been together 10 years? When we're married? When we eventually start a family together?
Am I still a 'gay' woman, when I haven't been doing 'gay' things for a lack of a better way to put it.
I can't be the only one to experience an internal crisis like this am I?
Are there any other gay women in a straight appearing relationship who question who they are even though they are happy with their partner?
Was it just a phase?
If so, why do most of my novel's love interests feature lesbian relationships much to the disappointment of my mother who wants to read what I write and support me, but won't until I write a "normal couple."
Let's ignore for the moment the fact that my other couples are psychotic killers or deranged individuals. Since horror is my typical genre of choice when love interests aren't involved.
My upcoming work Loving Ana (October 2022) is a psychological thriller with a lesbian love story.
I feel alone and I feel ungrateful for what I have when I spend most of my time feeling like I'm wearing a mask or I'm hidden behind a straight-seeming relationship.
I'm happy with my partner and I love him with everything I have.
Is it wrong of me to feel dishonest with myself for wanting him, but wanting to remain truthful to myself and my identity?
If anyone else had been through this I would appreciate your insight.
I feel lost.
With love,
B.K. xo
If you'd like to have my stories sent directly to your inbox you can subscribe to me here for free or consider supporting me with a $7 a month subscription
https://barbaraking.substack.com/
Read every story from Barbara King (and thousands of other writers on Medium).
https://barbara-king-writes.medium.com/membership
Your membership fee directly supports Barbara King and other writers you read. You'll also get full access to every story on Medium.
Other Places to Find Barbara King
Community
Relationships
Identity
About the author
Barbara King is a first-time author of the new dark fantasy novel The Dark Gods. King is a recent college graduate from Southern New Hampshire University where she earned her BA in Creative Writing.
Reader insights
Be the first to share your insights about this piece.
Add your insights