100 LGBTQ+ Fiction Books You Must Read Before You Die
Must Read for Serious Allies!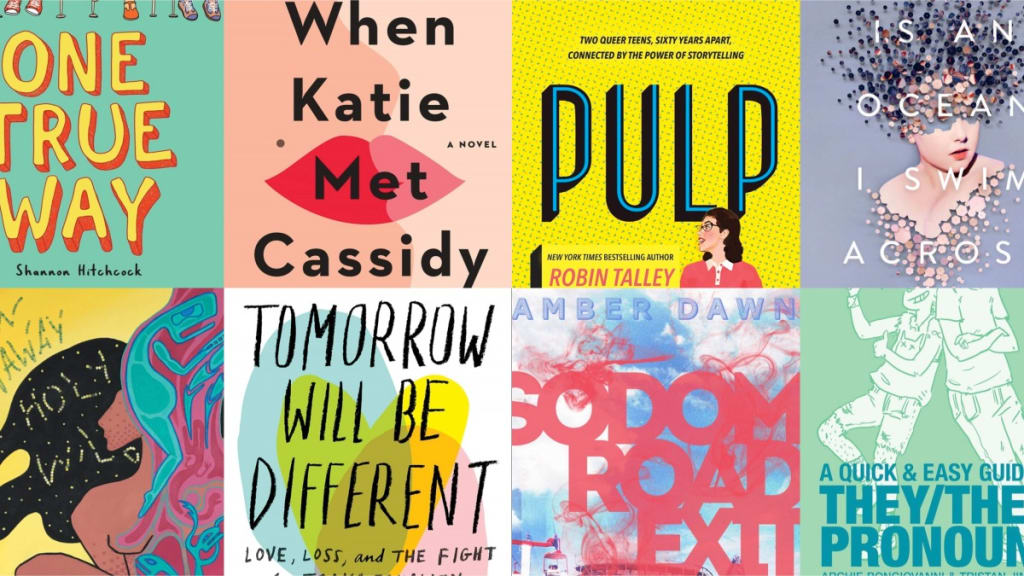 LGBTQ+ fiction has played a vital role in expanding representation, fostering empathy, and providing a platform for diverse voices within the literary world. From timeless classics to contemporary masterpieces, these 100 LGBTQ+ fiction books are essential reads that capture the beauty, struggles, and triumphs of the queer experience. Whether you identify as LGBTQ+ or simply appreciate compelling storytelling, this curated list is bound to captivate and educate readers. Let's dive into the vibrant world of LGBTQ+ literature!
I really hope that this helps to promote LGBTQ+ in Literature! Click on the Title view the book on amazon!
*This post contains affiliate links. I earn a commission from qualifying purchases.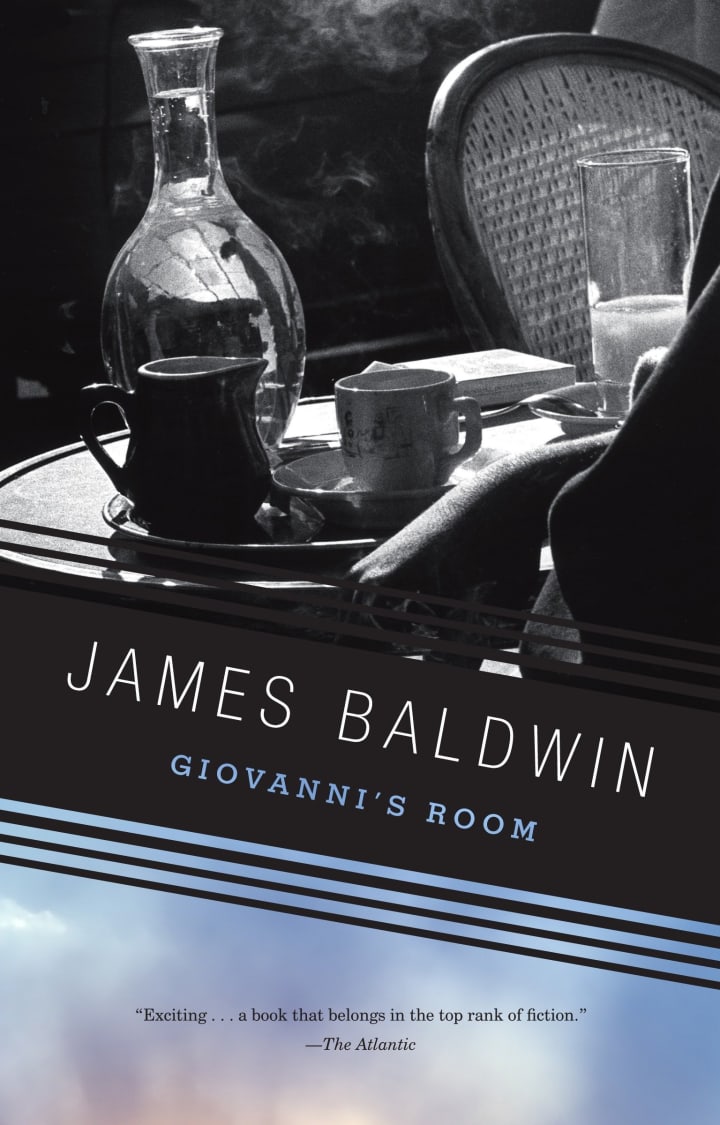 Set in 1950s Paris, "Giovanni's Room" explores the complexities of love, desire, and identity. The story follows David, an American expatriate, as he grapples with his relationships, both past and present, while navigating his own sexual awakening. Baldwin's poignant prose delves deep into themes of societal expectations, internal struggles, and the search for personal authenticity.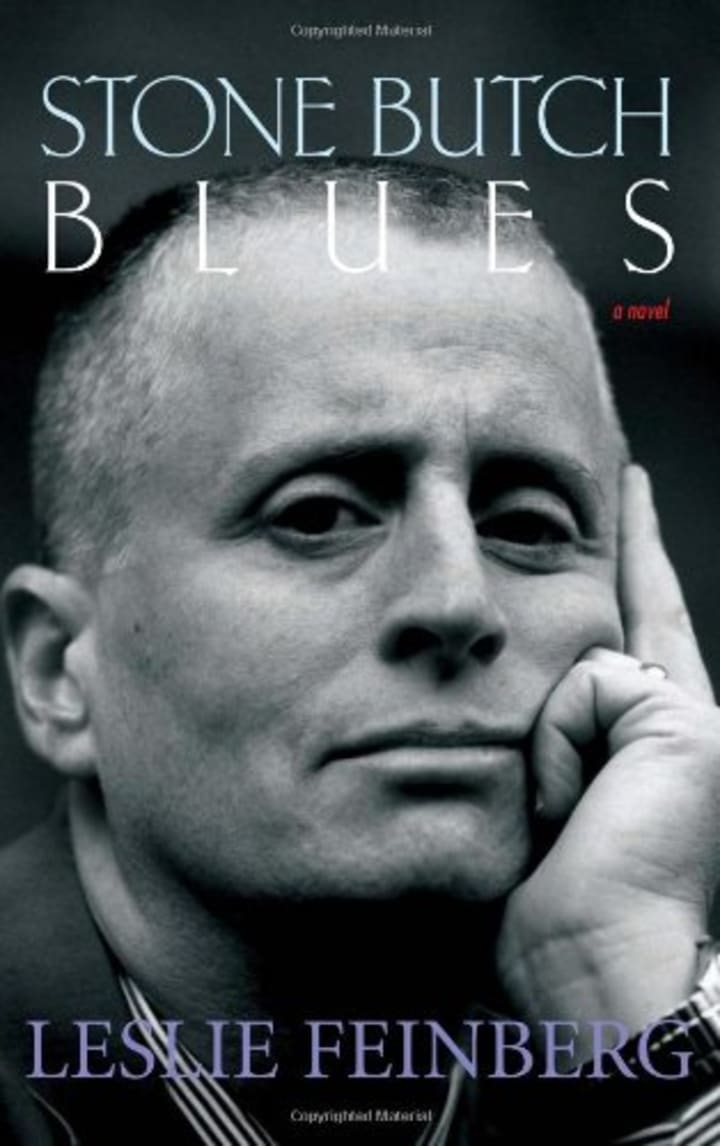 "Stone Butch Blues" is a groundbreaking novel that chronicles the life of Jess Goldberg, a working-class butch lesbian coming of age in the 1950s and '60s. Feinberg's raw and unflinching portrayal explores the intersections of gender identity, class, and activism. This powerful narrative captures the challenges and triumphs of a marginalized community fighting for acceptance and liberation.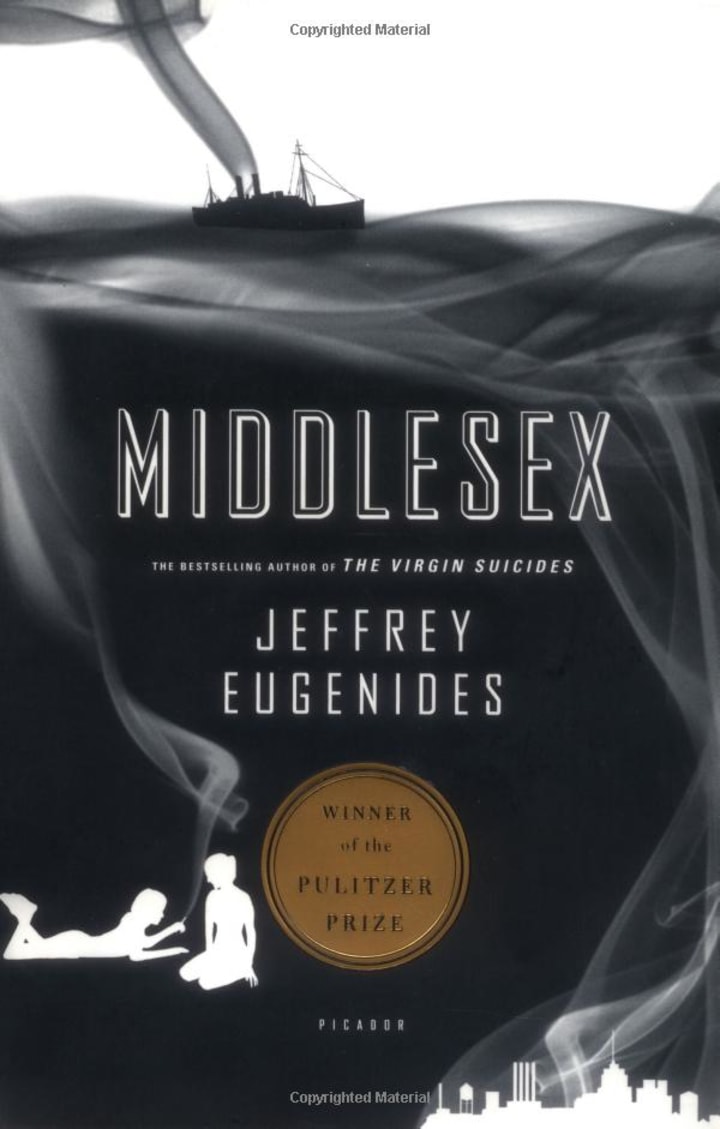 "Middlesex" is a sweeping epic that follows the life of Calliope Stephanides, who later becomes known as Cal. Born intersex, Cal embarks on a journey of self-discovery, exploring themes of gender, identity, and the complexities of family. Eugenides' richly detailed storytelling and lyrical prose make this a profound exploration of personal and cultural transformation.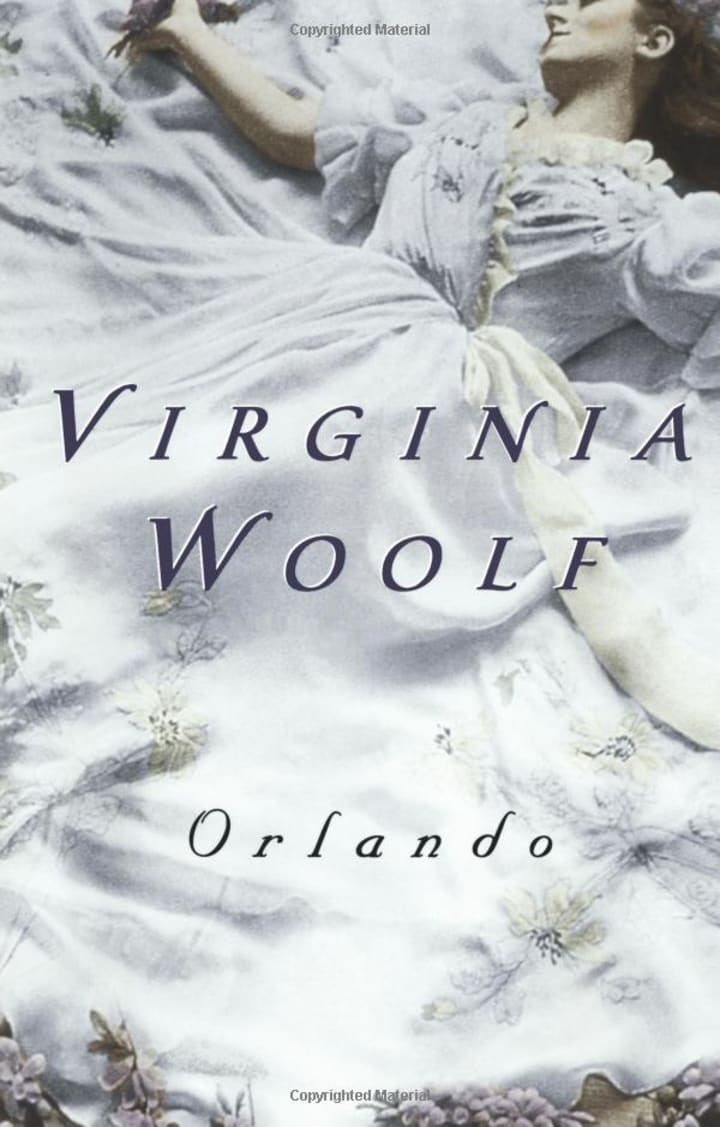 In "Orlando," Woolf weaves a tale of timelessness and gender fluidity. The protagonist, Orlando, experiences an extraordinary life spanning centuries and changing gender identities along the way. This playful and imaginative novel challenges traditional notions of identity, love, and societal expectations, offering a captivating exploration of self-discovery and personal freedom.
5. "The Color Purple" by Alice Walker (1982):
Winner of the Pulitzer Prize, "The Color Purple" is a compelling and emotionally charged novel set in the early 20th century. Through the unforgettable voice of Celie, a young African-American woman, Walker explores themes of race, gender, sexuality, and the power of resilience. This transformative story celebrates the bonds of sisterhood, love, and the pursuit of self-worth.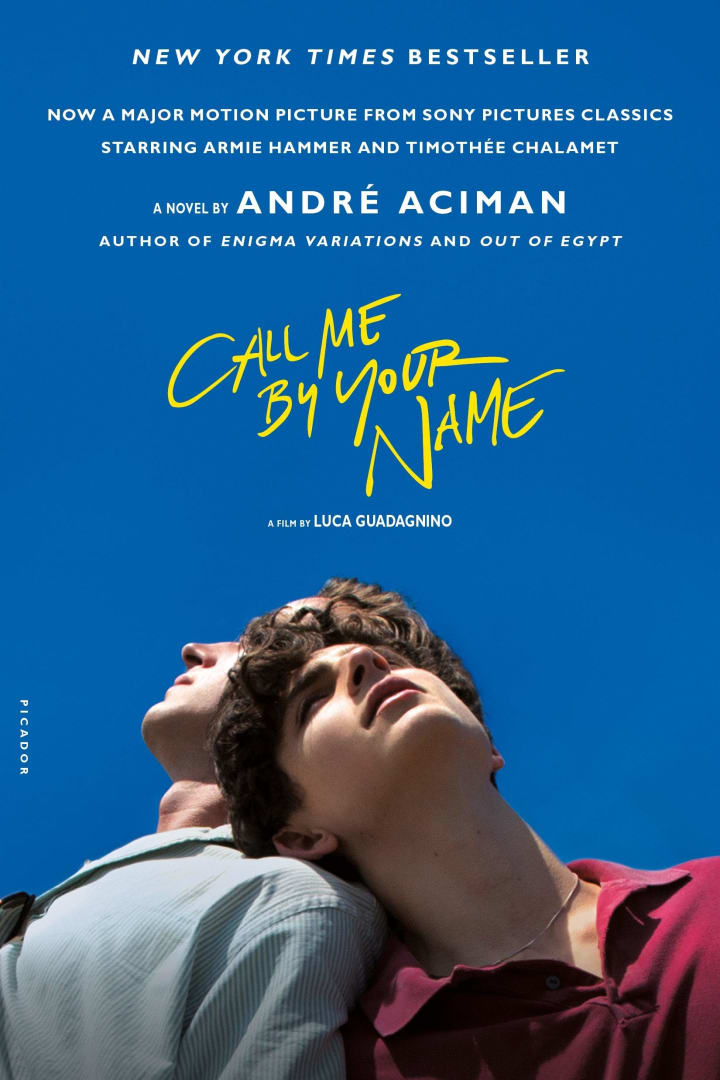 Set in the sun-drenched Italian Riviera, "Call Me By Your Name" is a sensuous and introspective tale of first love. Elio, a seventeen-year-old, and Oliver, a visiting scholar, embark on a passionate summer romance that resonates deeply within both of them. Aciman's evocative prose captures the complexities of desire, longing, and self-discovery in this poignant coming-of-age story.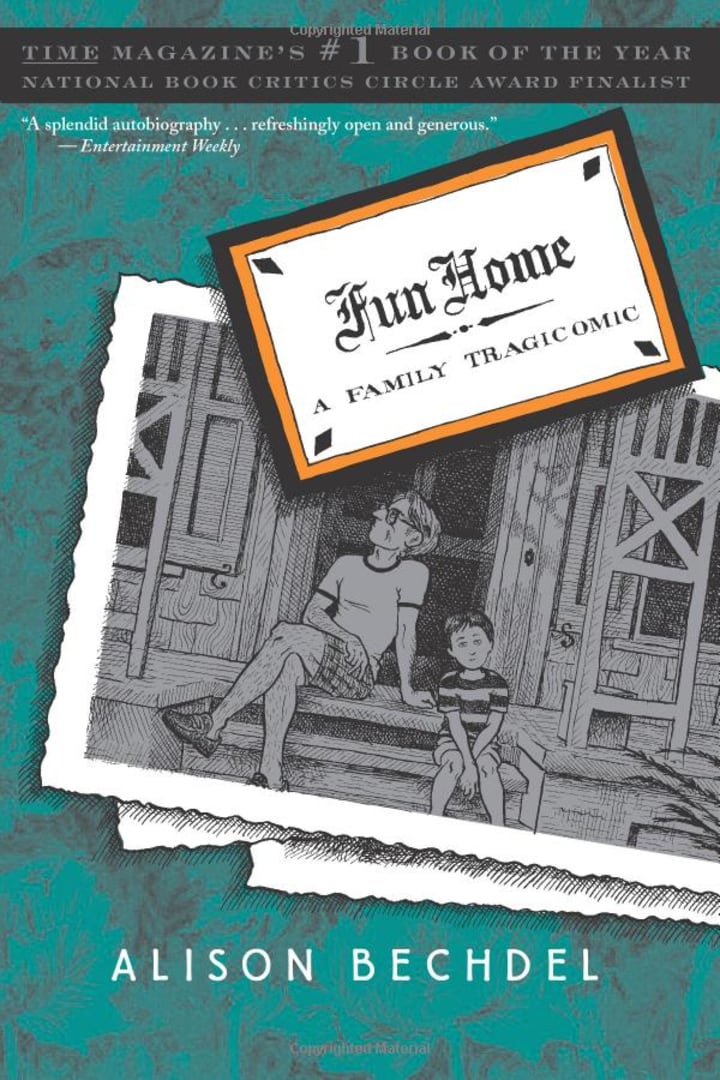 "Fun Home" is a graphic memoir that delves into Bechdel's complex relationship with her father and her own journey of self-discovery. Through poignant illustrations and candid storytelling, Bechdel explores themes of sexuality, family dynamics, and the intersections of personal and artistic identity. This intimate and thought-provoking memoir challenges conventional narratives and offers a unique perspective on queer experiences.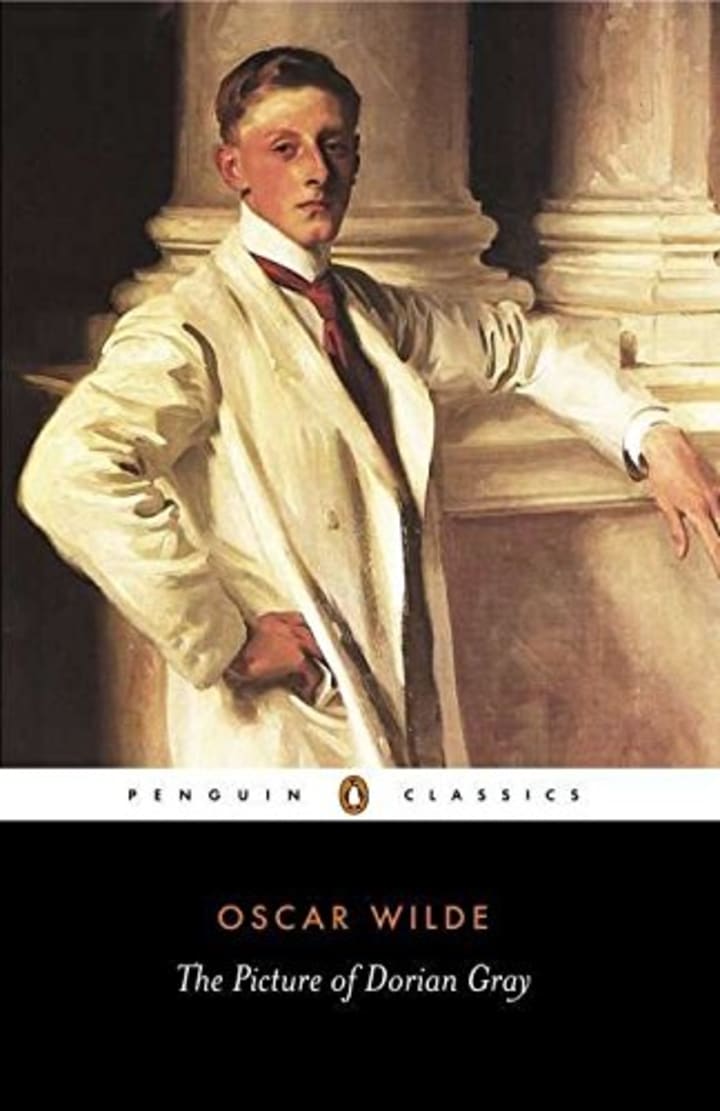 Oscar Wilde's only novel, "The Picture of Dorian Gray," is a captivating exploration of beauty, hedonism, and the corruption of the soul. As Dorian Gray remains forever young while his portrait ages, Wilde examines the consequences of pursuing pleasure and the impact of moral decay. This timeless classic delves into the depths of human nature, prompting reflection on the true cost of eternal youth.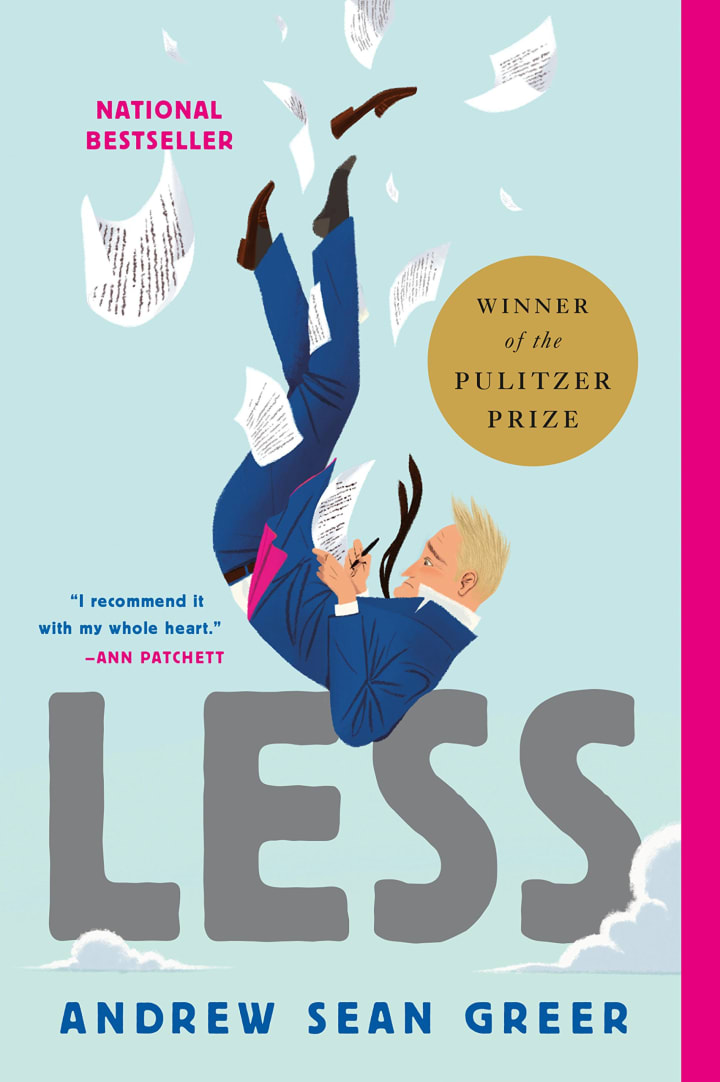 "Less" is a witty and charming novel that follows Arthur Less, a middle-aged writer, as he embarks on a global journey to escape his own insecurities and heartbreak. Greer's delightful prose and astute observations explore themes of love, aging, and the pursuit of personal happiness. This Pulitzer Prize-winning novel is a bittersweet and humorous meditation on life's unexpected turns.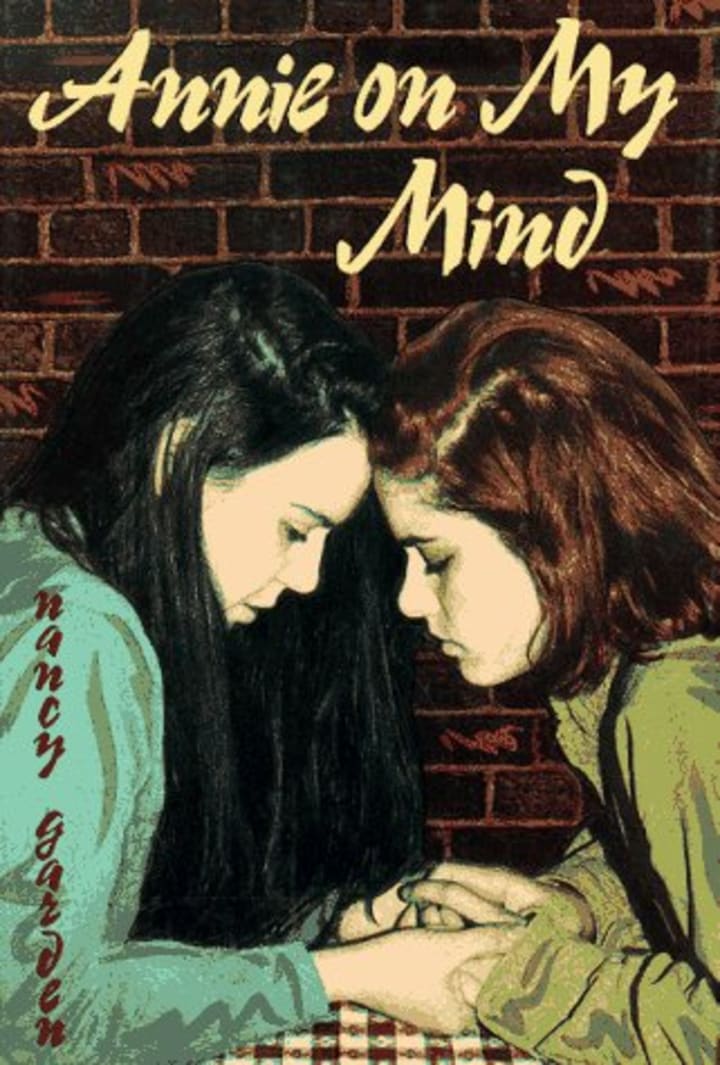 "Annie on My Mind" is a groundbreaking young adult novel that tells the heartfelt story of two teenage girls, Liza and Annie, who fall in love amidst the challenges of societal expectations and prejudice. Garden's tender and honest portrayal of first love and self-acceptance resonates with readers, emphasizing the importance of embracing one's identity and standing up against discrimination.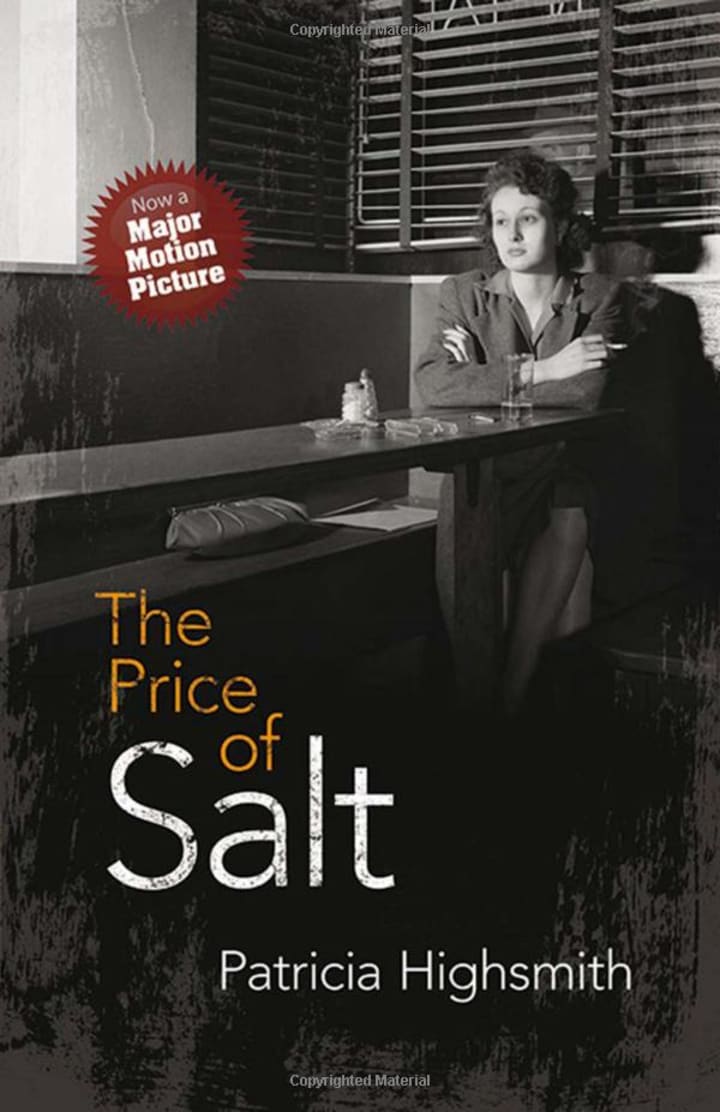 "The Price of Salt," also known as "Carol," is a captivating novel that explores a forbidden love affair between Therese, a young photographer, and Carol, an older woman going through a divorce. Set in the 1950s, Highsmith's poignant narrative challenges societal norms and delves into the complexities of desire, sacrifice, and the pursuit of happiness.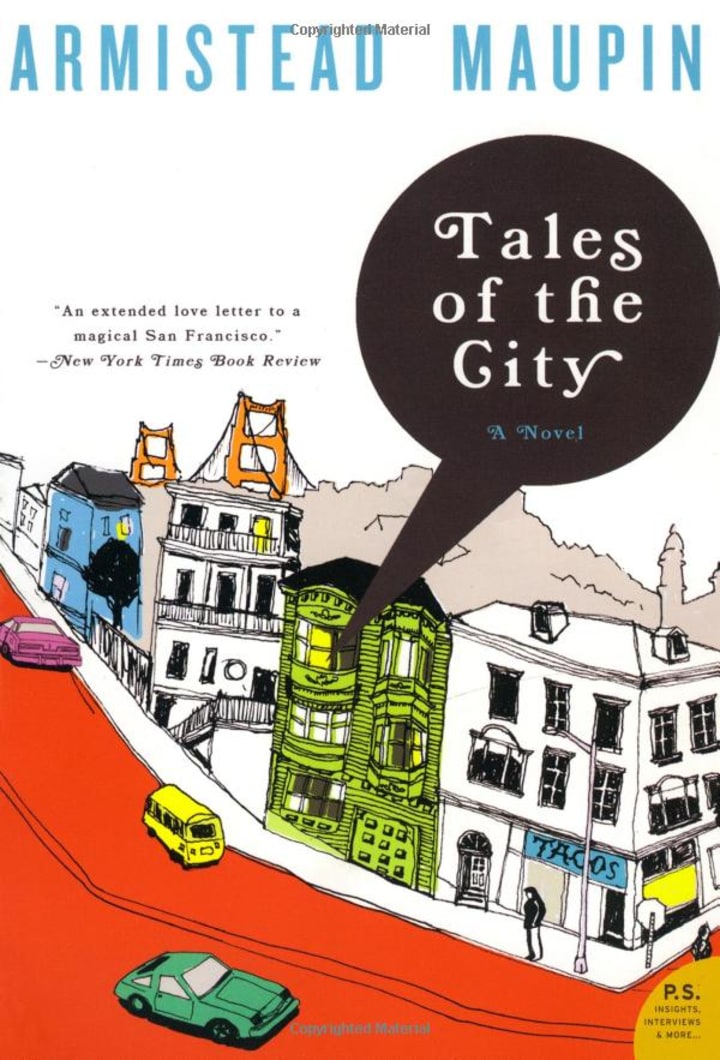 "Tales of the City" is the first installment in a series of beloved novels set in San Francisco. Maupin's story intertwines the lives of an eccentric and diverse cast of characters, capturing the essence of the city and addressing themes of love, friendship, and LGBTQ+ experiences. This engrossing saga is a celebration of community and the resilience of the human spirit.
"Fingersmith" is a gripping historical novel set in Victorian England. The story follows Sue Trinder, a young thief, and Maud Lilly, a naïve heiress, whose lives become entangled in a web of deception, secrets, and unexpected desire. Waters' intricate plot and vivid characters make this a thrilling exploration of love, betrayal, and the power dynamics of class and gender.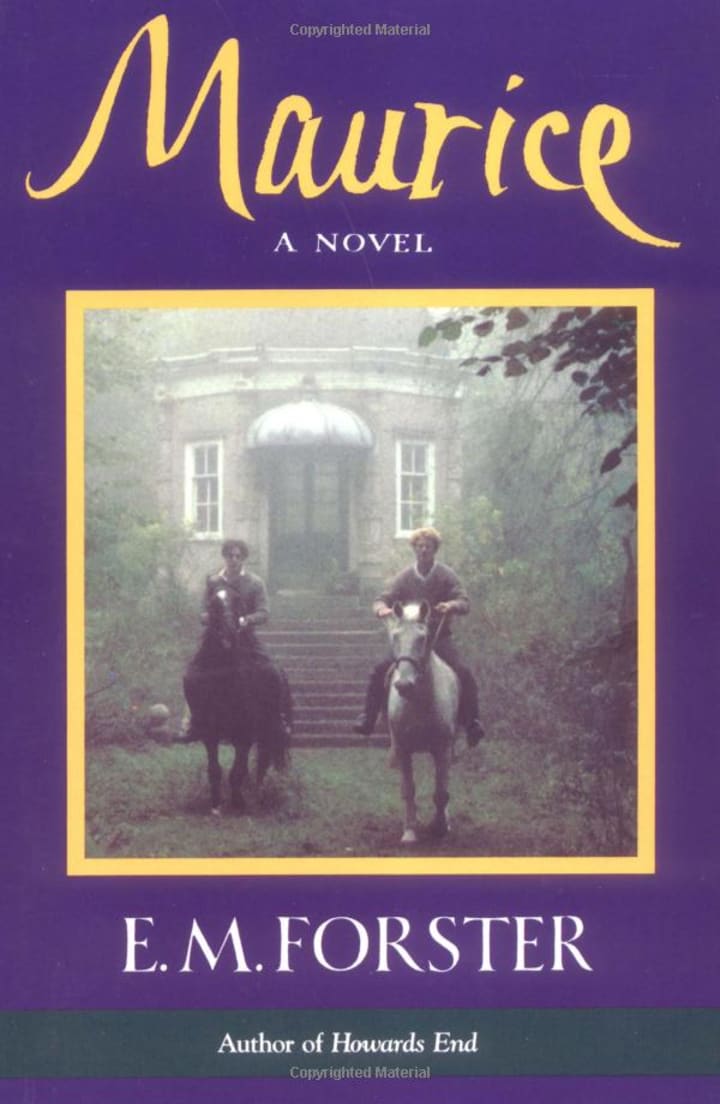 "Maurice" is a posthumously published novel by E.M. Forster that tells the story of Maurice Hall, a young man coming to terms with his homosexuality in Edwardian England. Against the backdrop of societal repression and moral codes, Forster sensitively portrays Maurice's journey of self-acceptance and his pursuit of love and happiness. This poignant novel offers insight into the challenges faced by LGBTQ+ individuals in a restrictive society.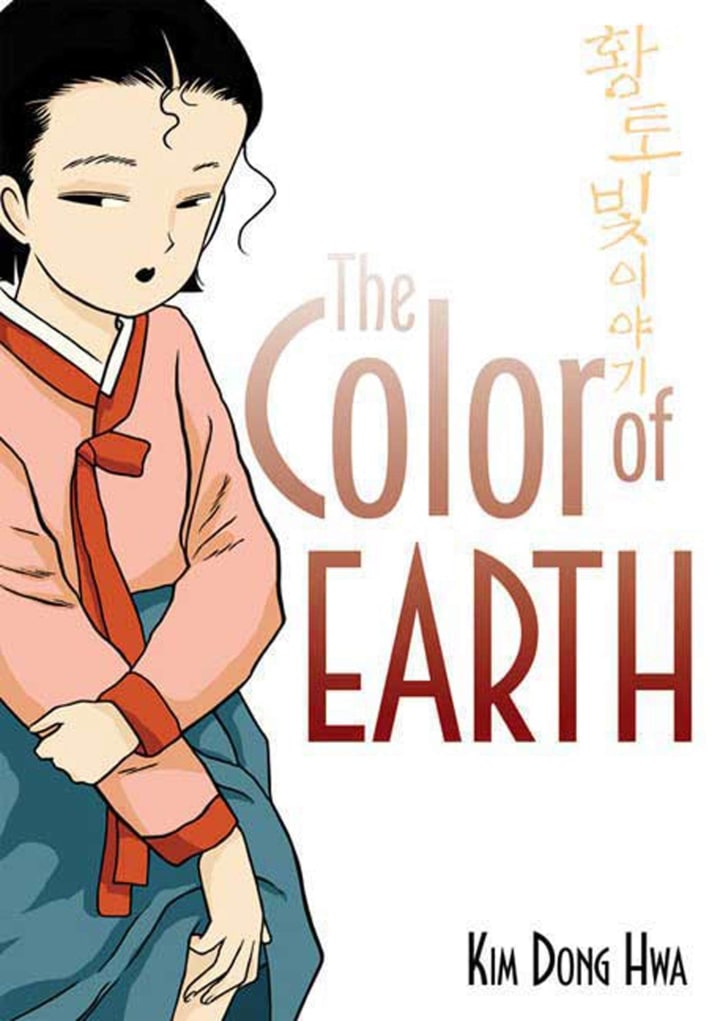 "The Color of Earth" is a beautiful and lyrical graphic novel set in rural Korea. Through stunning artwork, Kim Dong Hwa tells the coming-of-age story of Ehwa, a young girl discovering her own sexuality and desires, while exploring the relationships between mothers and daughters. This poignant tale explores themes of love, nature, and the awakening of femininity.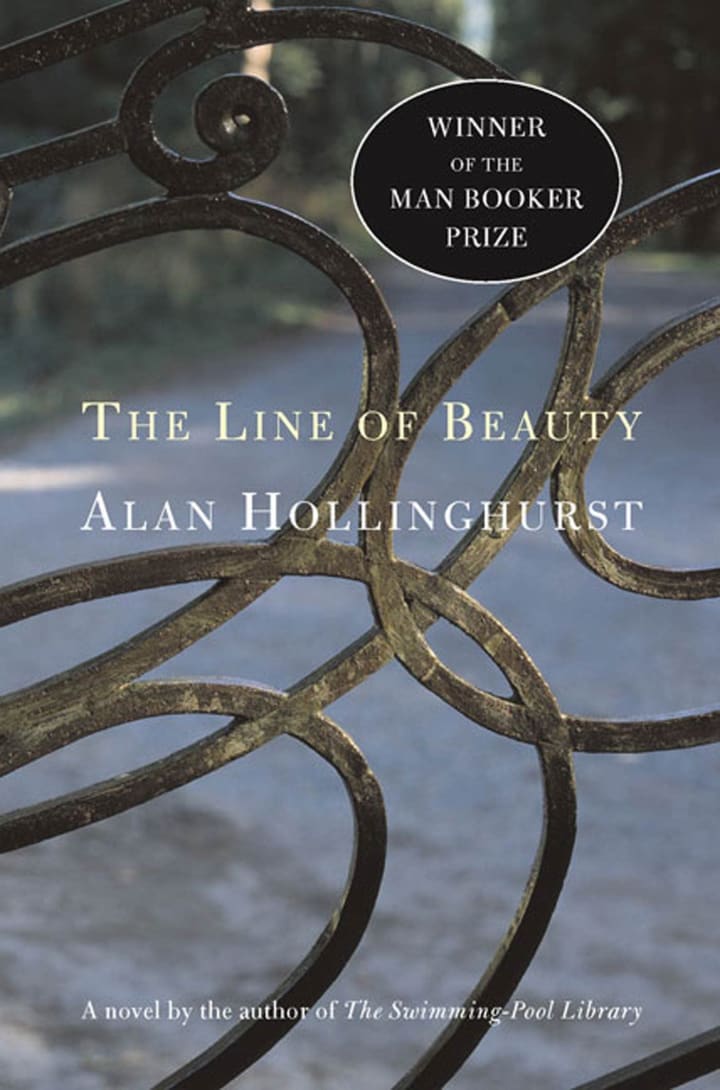 "The Line of Beauty" is a captivating novel set in 1980s London, during the Thatcher era. Hollinghurst's exquisite prose follows Nick Guest, a young gay man, as he navigates the world of privilege, politics, and sexuality. Through Nick's experiences, the novel examines themes of social class, the AIDS crisis, and the shifting dynamics of desire and power.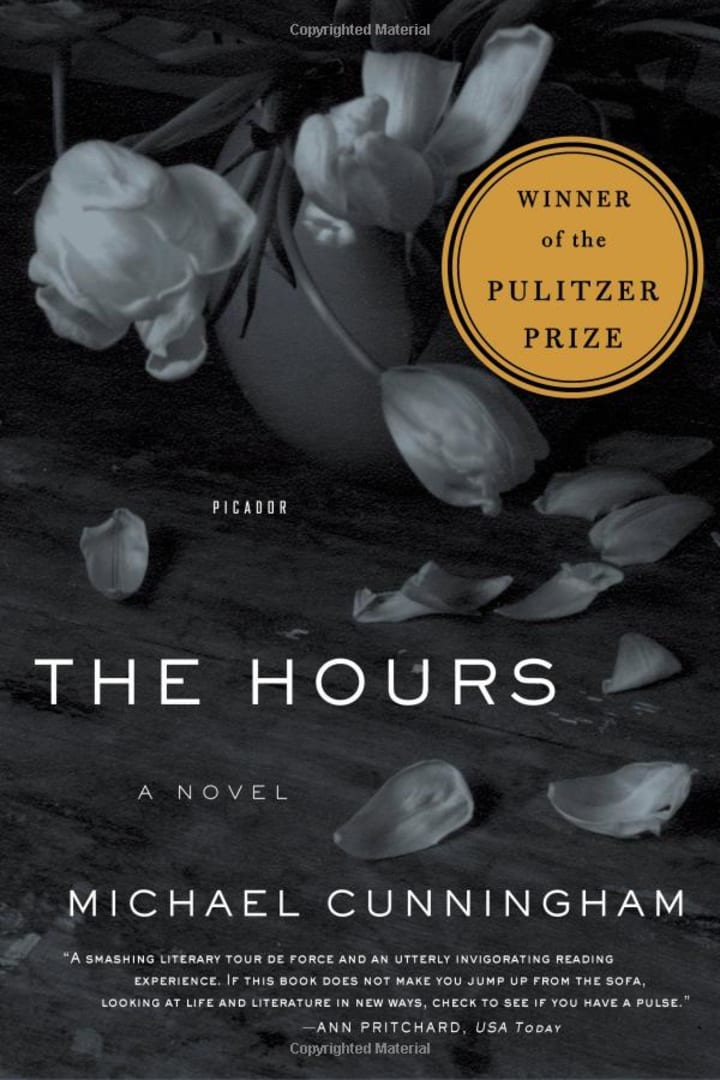 "The Hours" is a Pulitzer Prize-winning novel that interweaves the stories of three women across different time periods: Virginia Woolf, as she writes "Mrs. Dalloway"; Laura Brown, a suburban housewife reading the novel in the 1950s; and Clarissa Vaughan, a modern-day woman preparing a party reminiscent of "Mrs. Dalloway." Cunningham's masterful narrative explores themes of identity, female autonomy, and the enduring power of literature.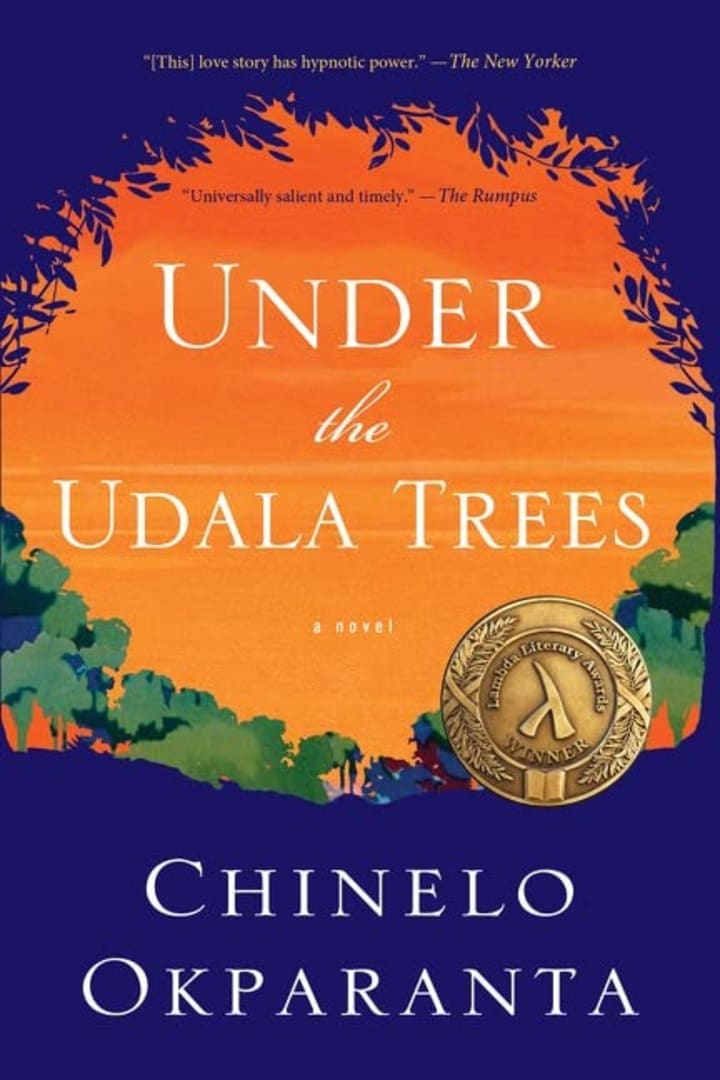 18. "Under the Udala Trees" by Chinelo Okparanta (2015):
"Under the Udala Trees" is a powerful and deeply moving novel set in Nigeria during the Biafran War. The story follows Ijeoma, a young girl who falls in love with another girl, challenging societal expectations and cultural norms. Okparanta's evocative prose explores themes of sexuality, religion, and the complexities of identity in the face of adversity.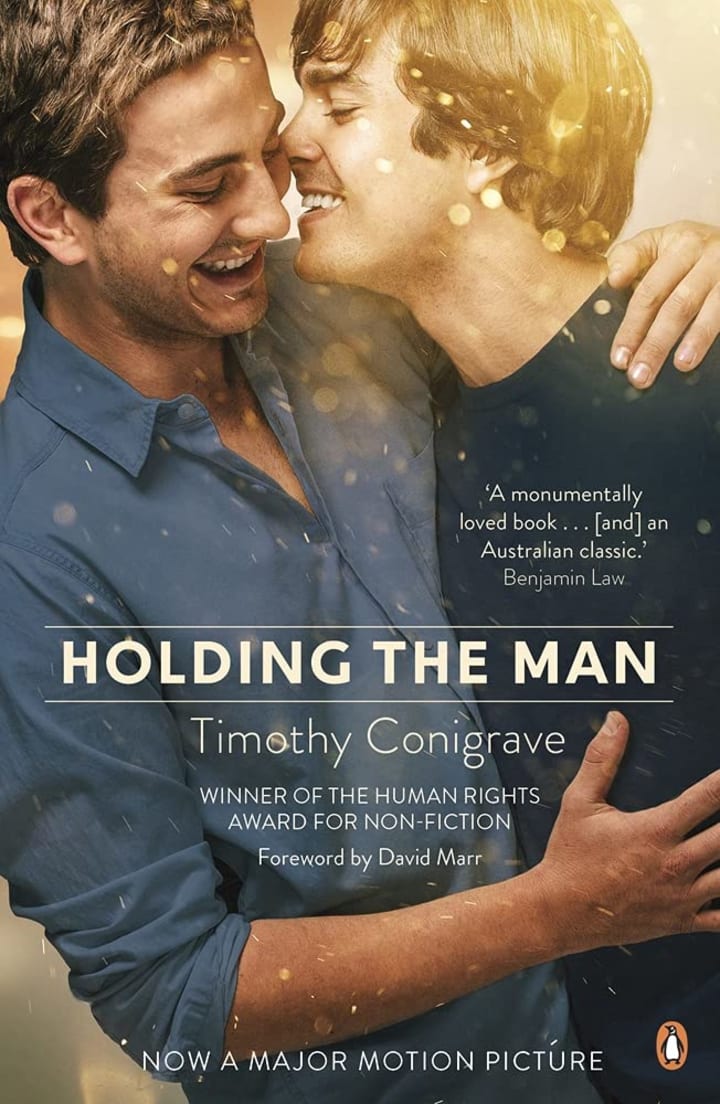 "Holding the Man" is a memoir that recounts the true story of Timothy Conigrave's passionate relationship with John Caleo. Set in 1970s Australia, the book explores their enduring love amid the challenges of societal prejudice and the AIDS epidemic. Conigrave's poignant and honest portrayal of their lives is a testament to the power of love and the resilience of the human spirit.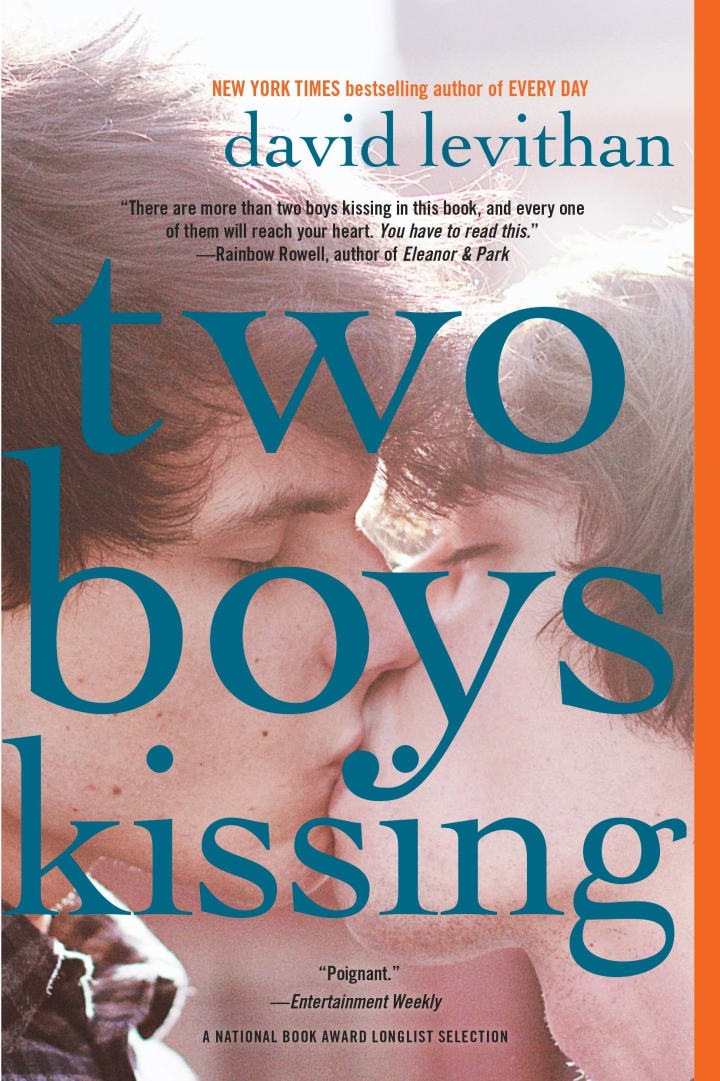 "Two Boys Kissing" is a young adult novel that follows the lives of several gay teenagers as they navigate love, relationships, and their place in the world. Levithan's lyrical and heartfelt prose addresses themes of self-discovery, acceptance, and the importance of LGBTQ+ visibility. Inspired by true events, this novel offers a moving and hopeful portrayal of young love and the strength of community.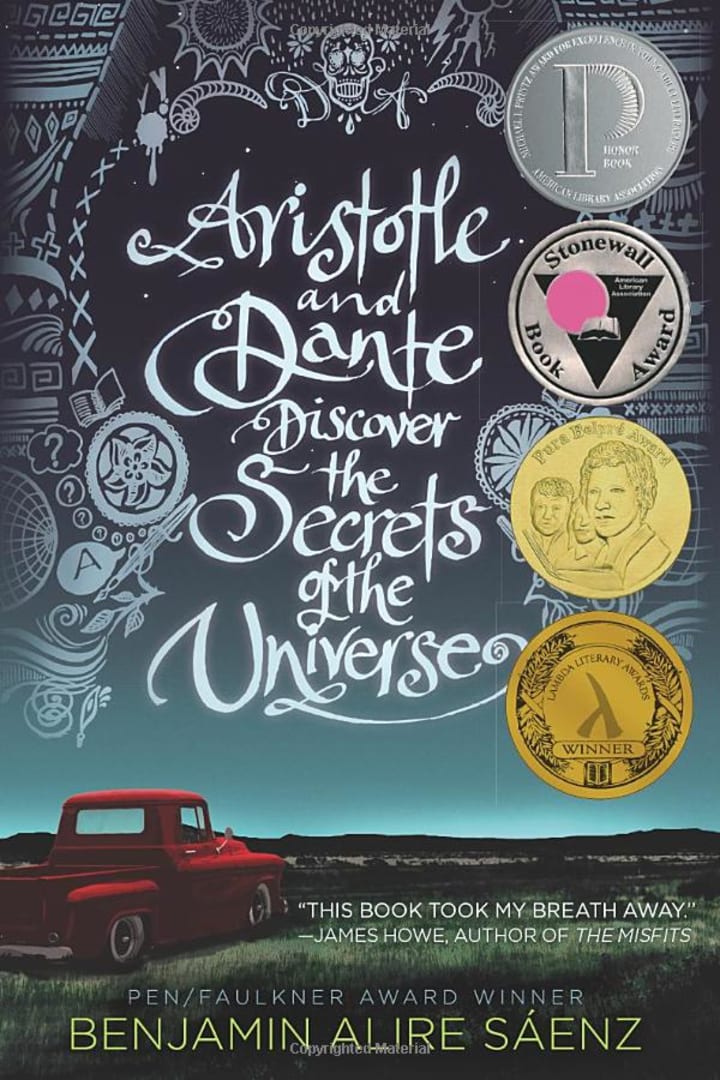 In this coming-of-age novel, Aristotle, a loner with a troubled past, and Dante, a self-assured and artistic boy, form an unlikely friendship. As they navigate the complexities of adolescence, their bond deepens, leading them to discover profound truths about identity, love, and the mysteries of the universe. Sáenz's heartfelt exploration of friendship and self-discovery is a captivating and beautifully written journey.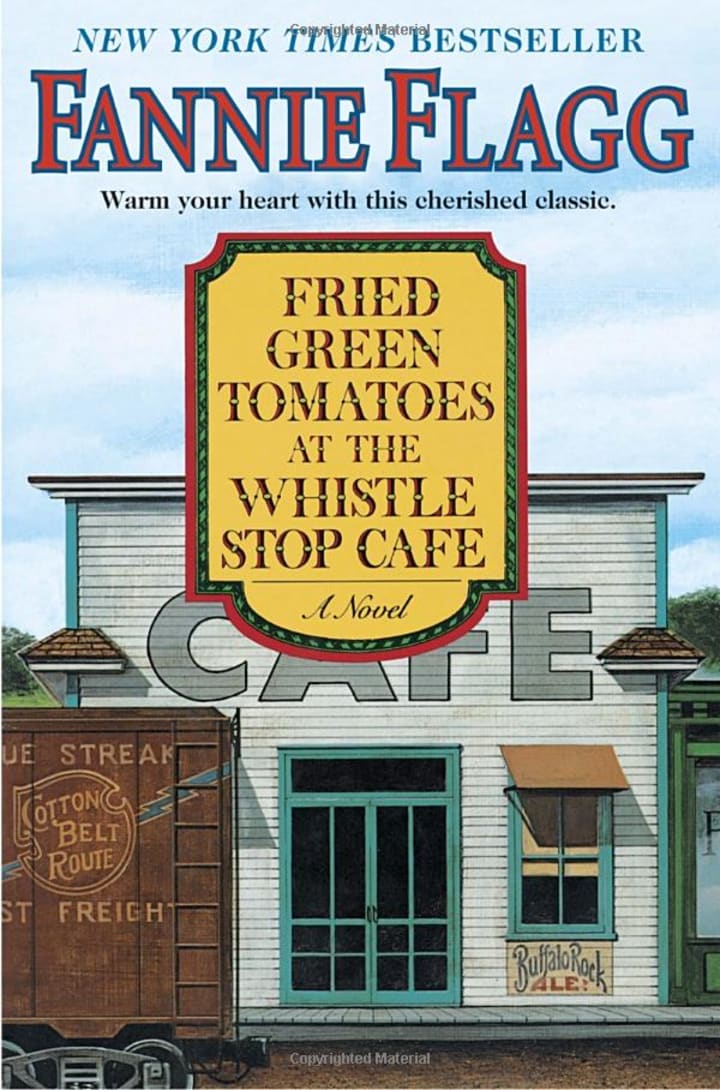 Set in the charming town of Whistle Stop, Alabama, this novel weaves together the lives of several extraordinary women. Through the story of Idgie and Ruth, whose friendship transcends societal norms, and the colorful characters they encounter at the Whistle Stop Cafe, Flagg explores themes of love, resilience, and the power of community. With its blend of humor, nostalgia, and heartfelt storytelling, this book is a heartwarming ode to friendship and female empowerment.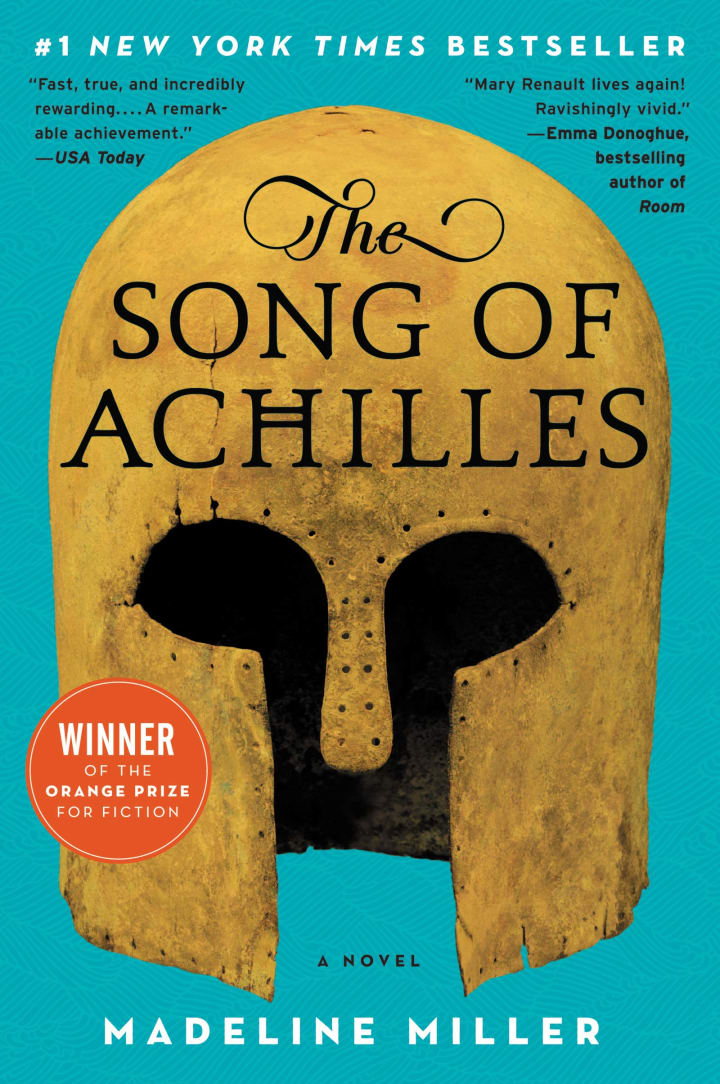 "The Song of Achilles" is a reimagining of the epic Greek myth of Achilles and the Trojan War. Through the eyes of Patroclus, Achilles' loyal companion and lover, Miller delves into the complexities of their relationship and the sacrifices made in the face of destiny. With lyrical prose and richly drawn characters, this novel explores themes of love, honor, and the inherent human longing for connection.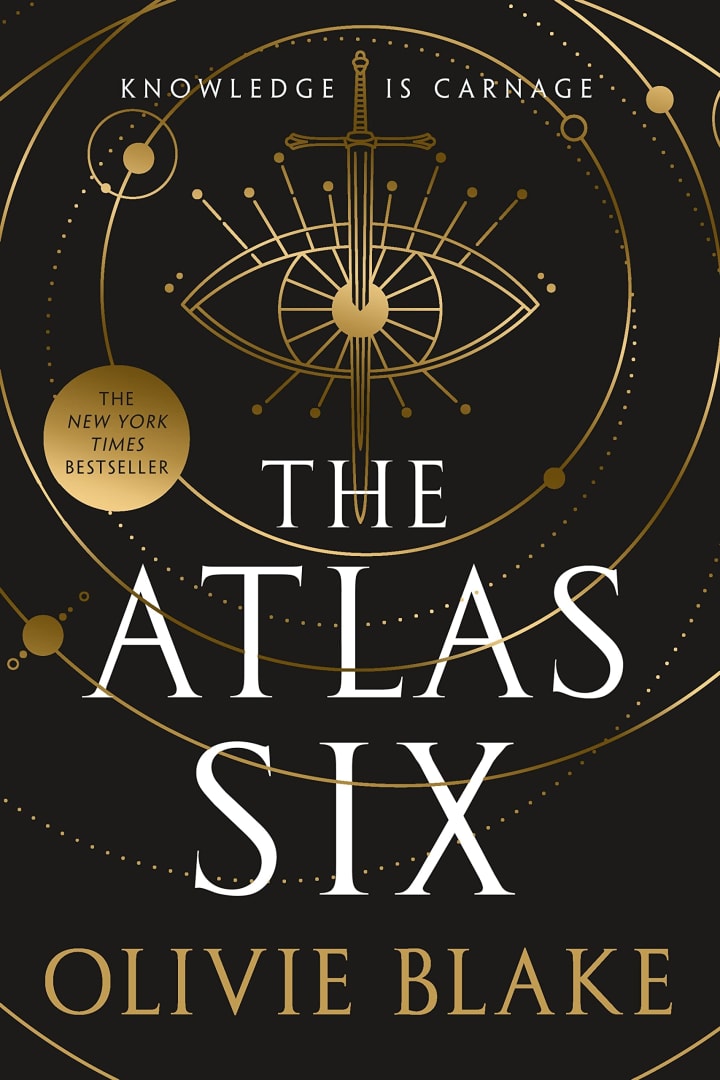 Set in Victorian England, "An Unseen Attraction" is a historical romance that centers around Clem Talleyfer, a quiet lodging house keeper, and Rowley Green, a taxidermist. As they navigate their attraction to each other, they become entangled in a mystery involving murder and blackmail. Charles skillfully weaves together a tale of forbidden love, societal constraints, and the pursuit of justice in a society that often overlooks the unseen.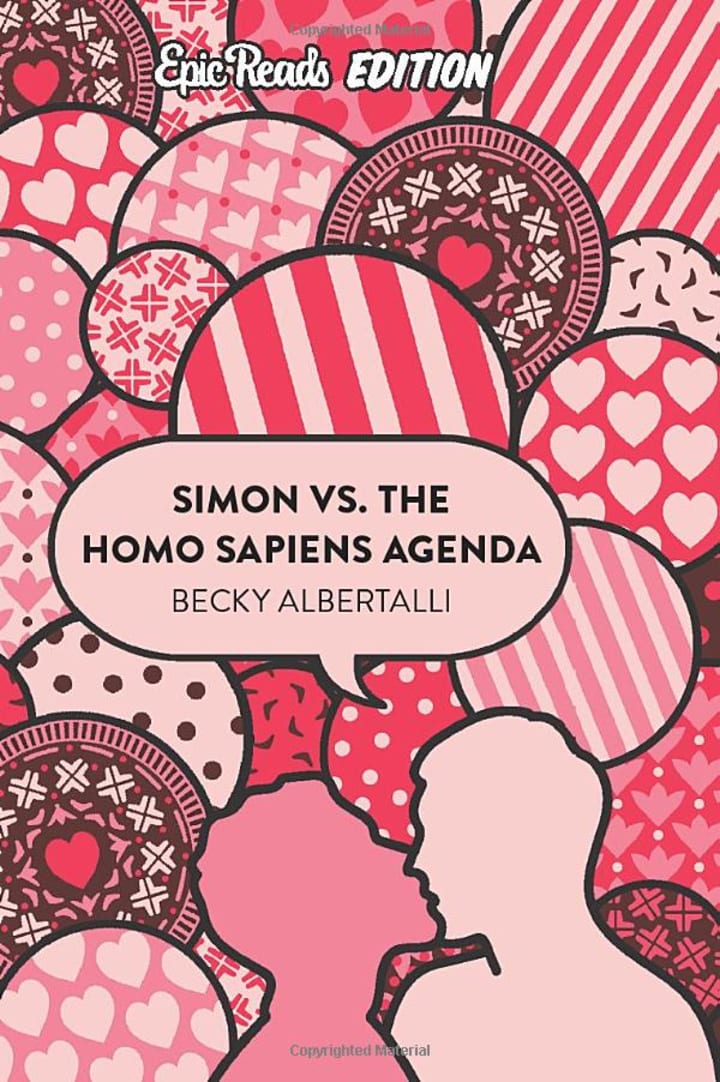 In this heartwarming young adult novel, Simon Spier, a gay teenager, navigates the ups and downs of high school while keeping his sexuality a secret. When his emails with an anonymous classmate, "Blue," fall into the wrong hands, Simon's world is turned upside down. Albertalli's delightful and authentic storytelling explores themes of identity, friendship, and the importance of embracing one's true self.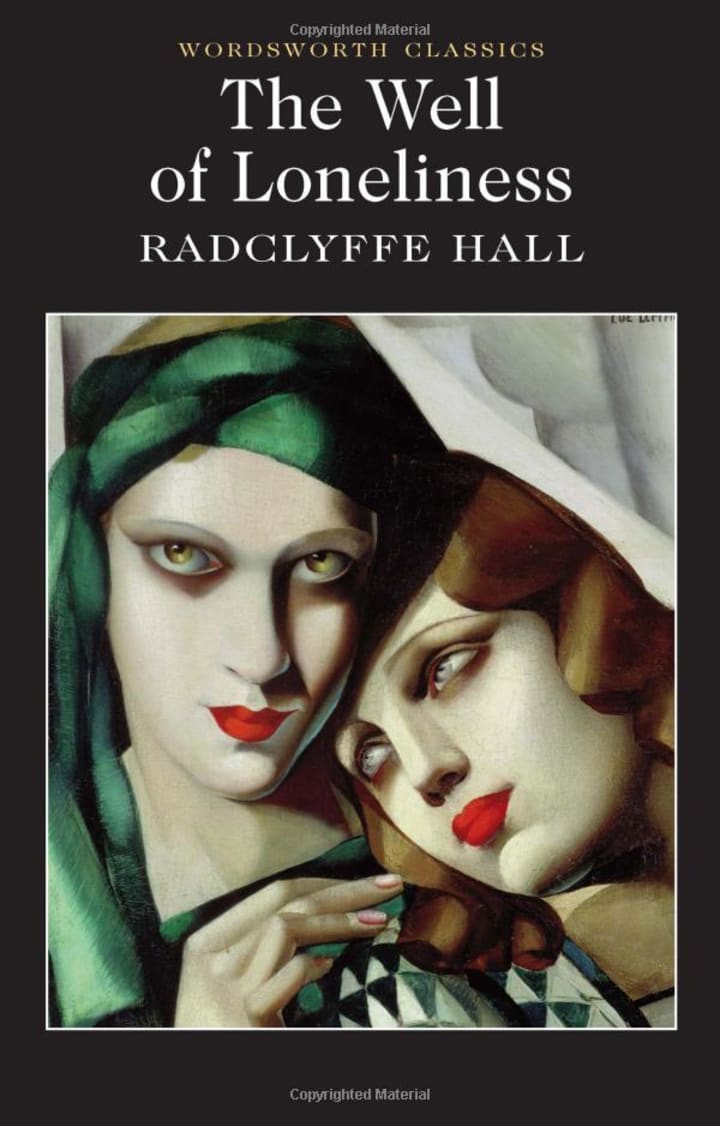 "The Well of Loneliness" is a groundbreaking novel that tells the story of Stephen Gordon, a young woman who struggles with her lesbian identity in a society that refuses to accept it. Hall's poignant exploration of loneliness, desire, and the search for acceptance made this novel a landmark in LGBTQ+ literature, shining a light on the challenges faced by individuals who deviated from societal norms.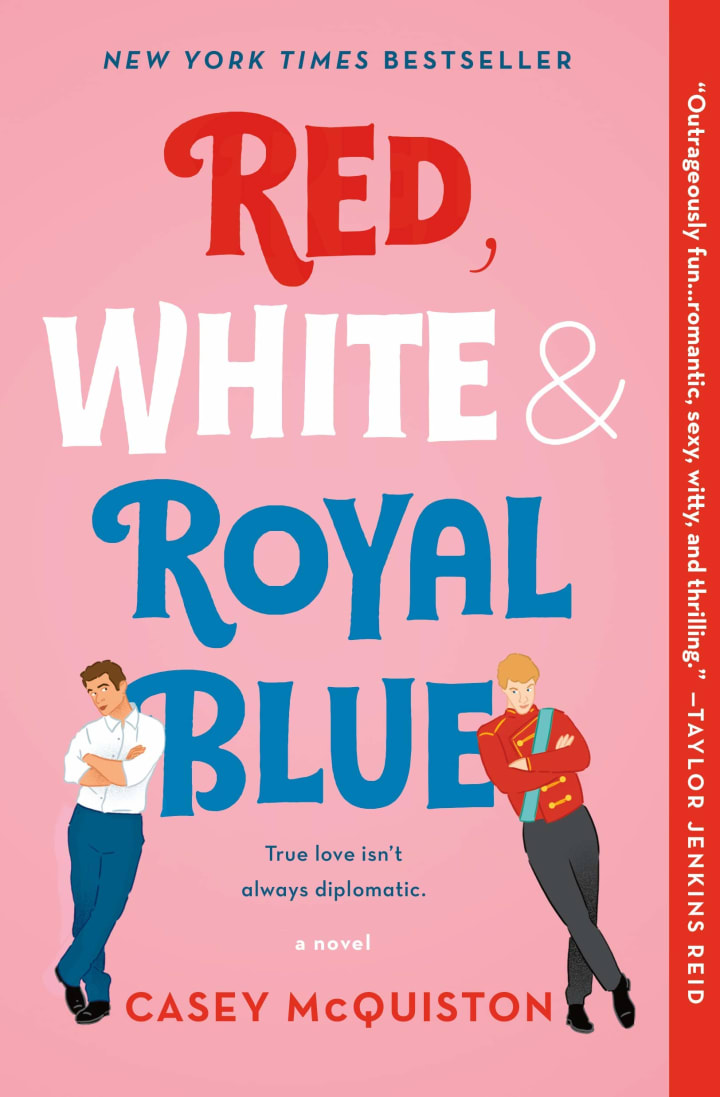 "Red, White & Royal Blue" is a delightful romantic comedy that imagines an unlikely love affair between Alex, the son of the U.S. President, and Henry, the Prince of Wales. As they navigate their secret relationship, they also find themselves challenging political expectations and redefining their roles in the public eye. McQuiston's witty and charming writing style makes this novel a joyful celebration of love, friendship, and breaking down barriers.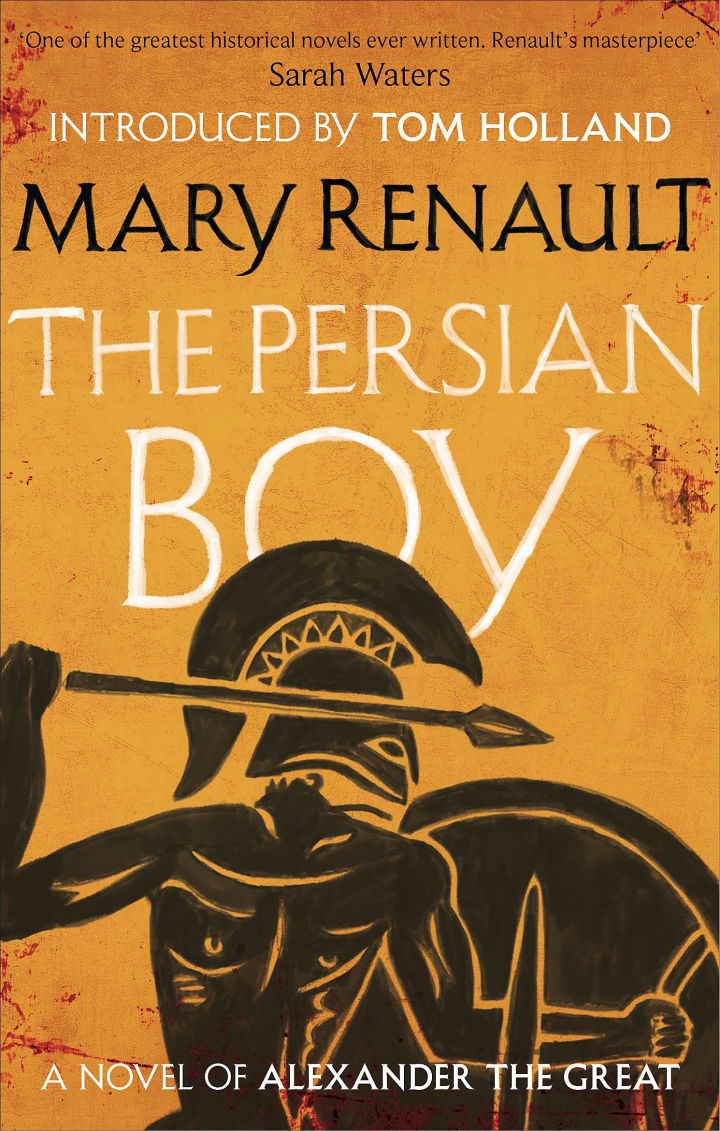 "The Persian Boy" is a historical novel set in ancient Greece and Persia, focusing on the life of Bagoas, a eunuch and favorite companion of Alexander the Great. Through Bagoas' eyes, Renault offers a vivid and intimate portrayal of Alexander's conquests, political intrigues, and complex relationships. This richly detailed and emotionally compelling book brings to life a remarkable era and explores themes of power, love, and the cost of ambition.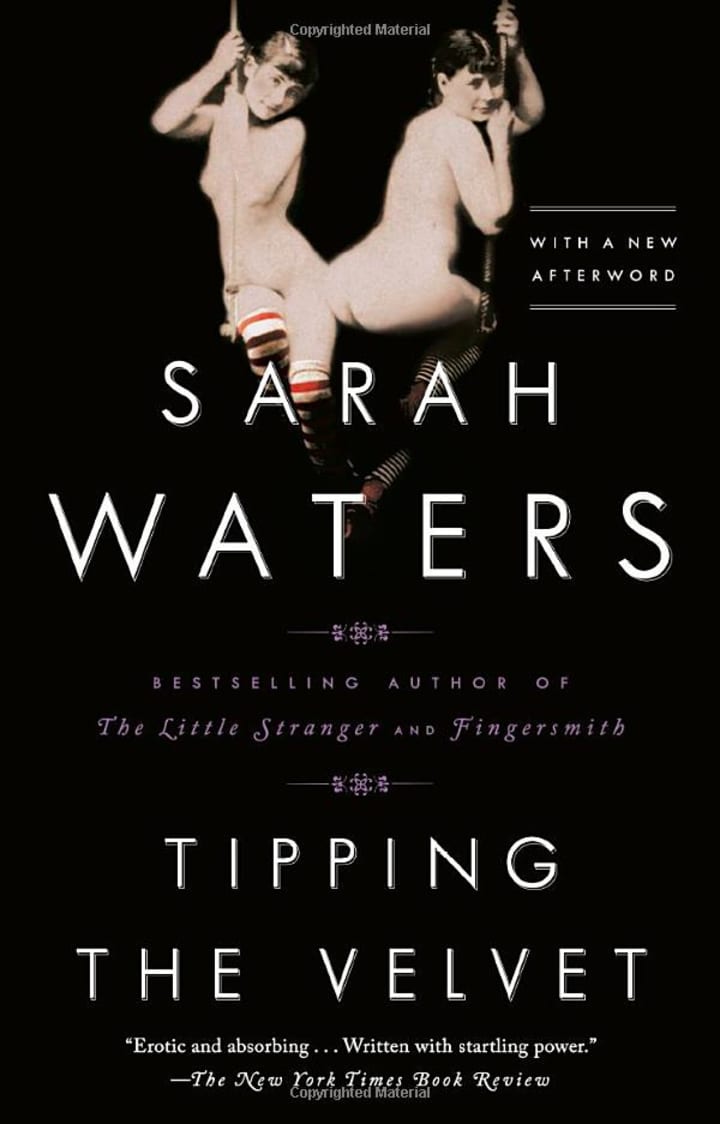 Set in Victorian England, "Tipping the Velvet" follows the journey of Nancy Astley, a young oyster girl turned music-hall performer. Nancy's life takes a dramatic turn when she falls in love with Kitty Butler, a male impersonator. Waters' immersive storytelling captures the vibrancy of the Victorian era and delves into themes of desire, self-discovery, and the challenges faced by those who dared to defy societal norms.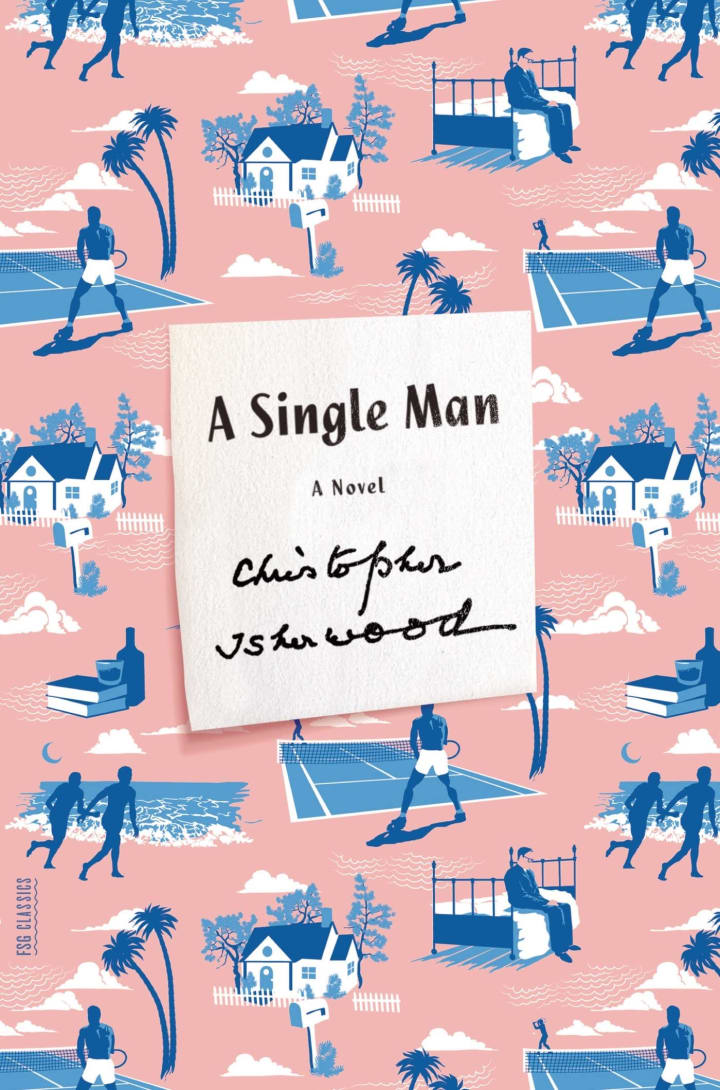 "A Single Man" is a powerful novel that takes place over the course of a single day in the life of George, a middle-aged gay man living in Southern California. Isherwood explores George's inner thoughts, memories, and reflections as he grapples with grief, loneliness, and the search for meaning in a world that often dismisses his existence. This introspective and deeply affecting book offers a poignant exploration of human connection and the universal longing for love and acceptance.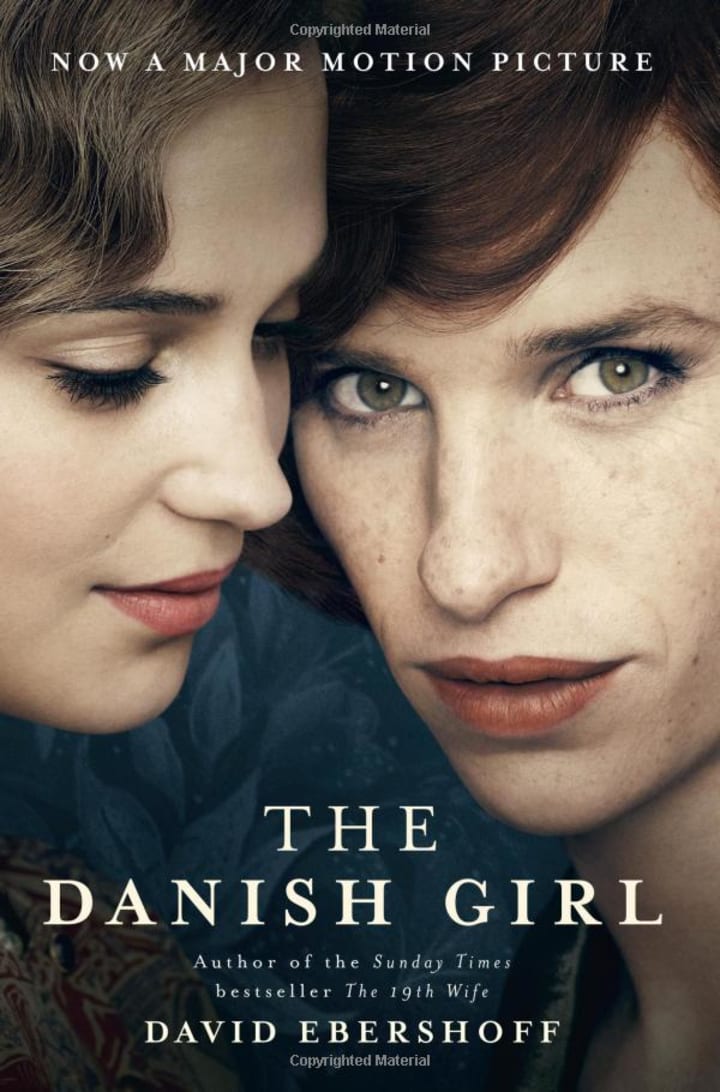 Inspired by the true story of Lili Elbe, one of the first known recipients of gender confirmation surgery, "The Danish Girl" is a fictionalized account of her life and journey. Set in 1920s Copenhagen, the novel explores the complex relationship between Lili and her wife, Gerda, as they navigate Lili's identity and the medical and social challenges they face. Ebershoff's sensitive and evocative storytelling illuminates the courage and resilience of individuals striving to be their authentic selves.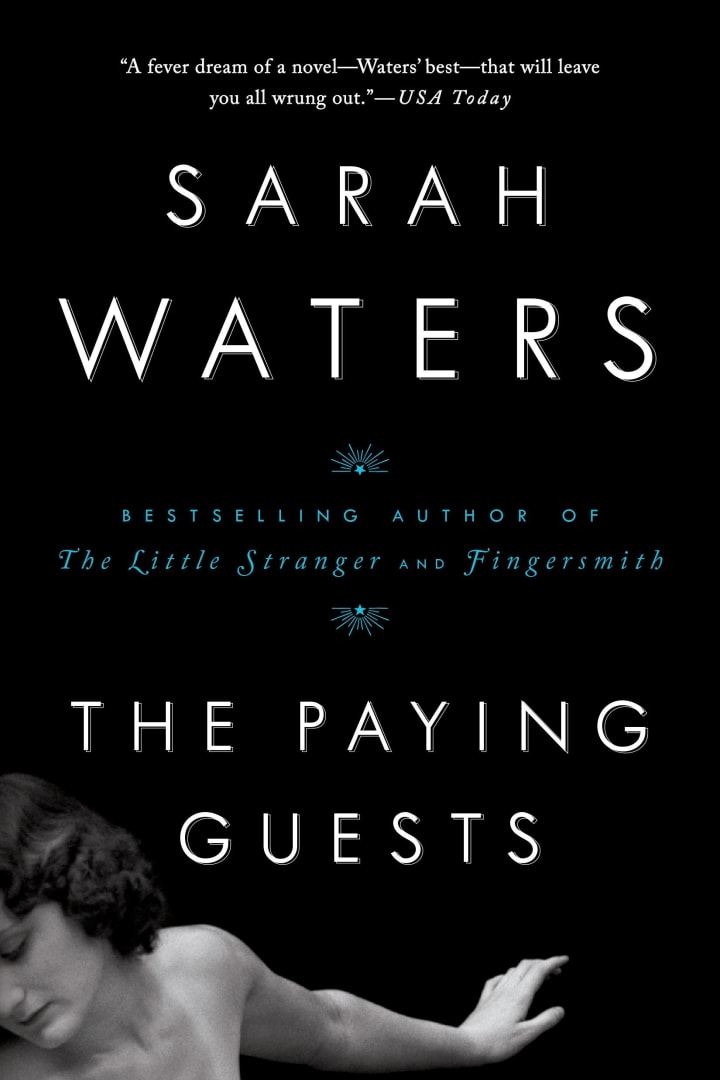 "The Paying Guests" is a gripping historical novel set in post-World War I London. As Frances and her mother take in lodgers, Leonard and Lilian Barber, their lives become entangled in a web of passion, deception, and tragedy. Waters skillfully weaves together a suspenseful narrative with themes of desire, class, and the constraints of societal expectations, creating a mesmerizing tale of love and betrayal.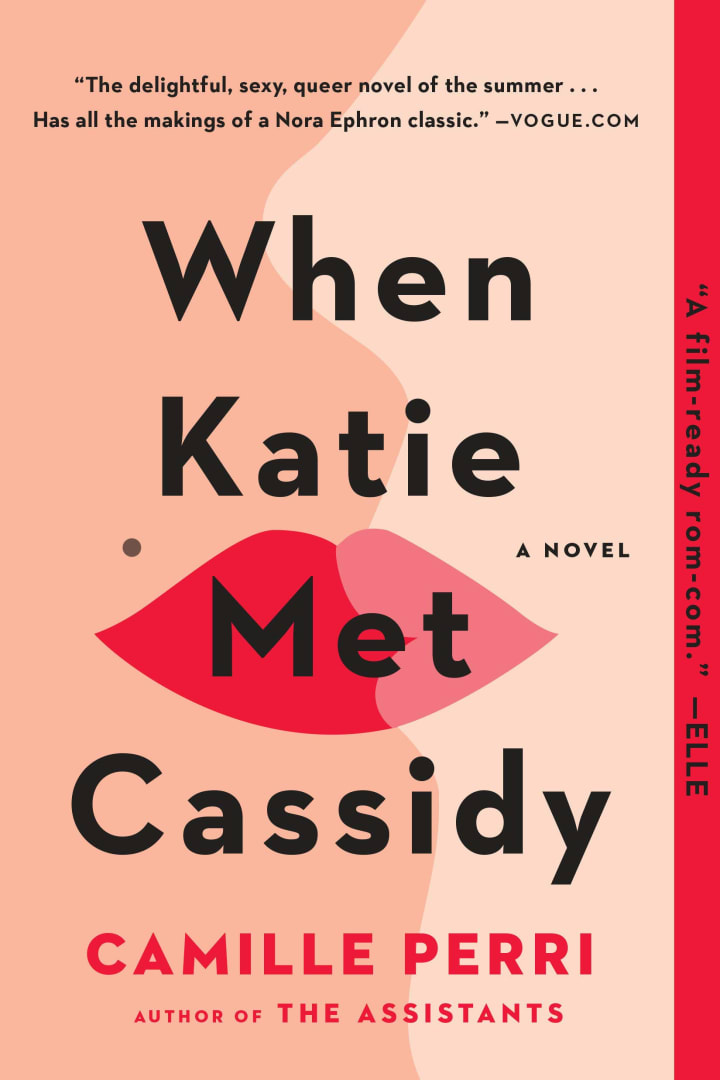 In this contemporary romance, Katie Daniels, a straight woman reeling from a failed engagement, unexpectedly finds herself drawn to Cassidy Price, a confident and charismatic woman. As their connection deepens, they confront their own preconceptions about love, gender, and societal expectations. Perri's novel offers a fresh and honest exploration of self-discovery, acceptance, and the complexities of navigating relationships in a world filled with expectations.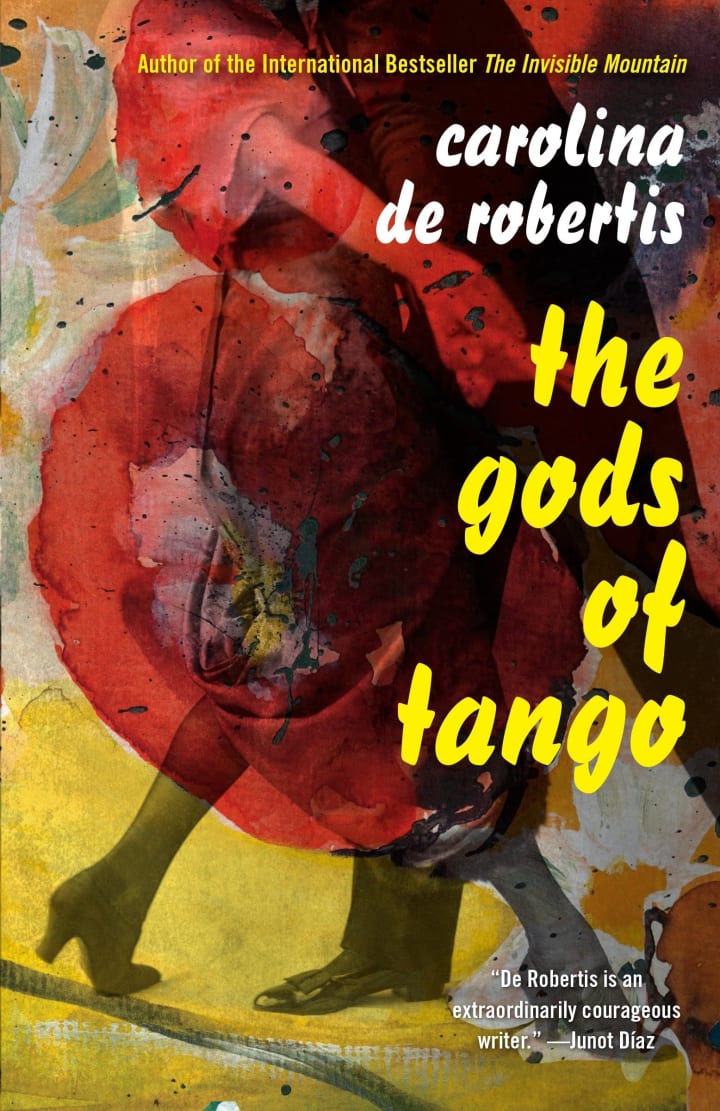 "The Gods of Tango" transports readers to early 20th-century Argentina, where Leda, an Italian immigrant, disguises herself as a man to pursue her passion for playing the tango. Through Leda's journey, De Robertis explores themes of gender, identity, and the transformative power of music. Set against the backdrop of a vibrant and evolving Buenos Aires, this novel is a captivating ode to self-expression and the pursuit of one's dreams.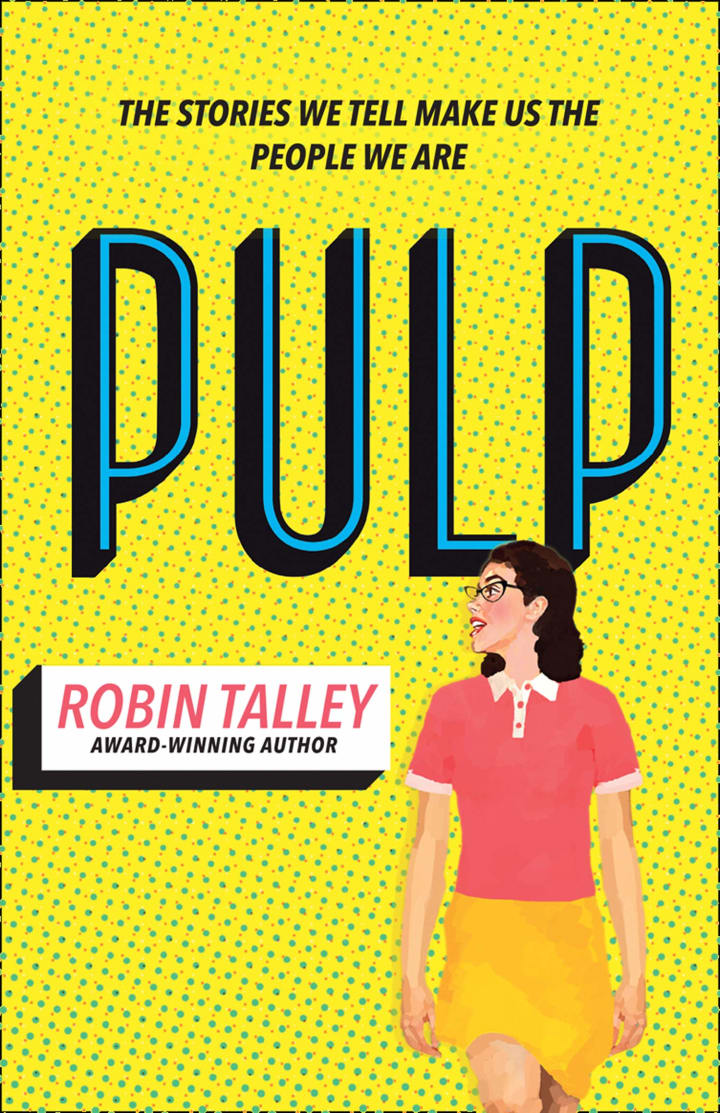 "Pulp" intertwines two narratives set in different time periods. In the 1950s, Janet confronts societal pressures and discovers a lesbian pulp fiction novel that resonates with her own struggles. In the present day, Abby stumbles upon the same book and finds solace in its pages. Talley's novel explores the impact of literature, the evolution of LGBTQ+ rights, and the interconnectedness of past and present experiences, shedding light on the enduring power of storytelling.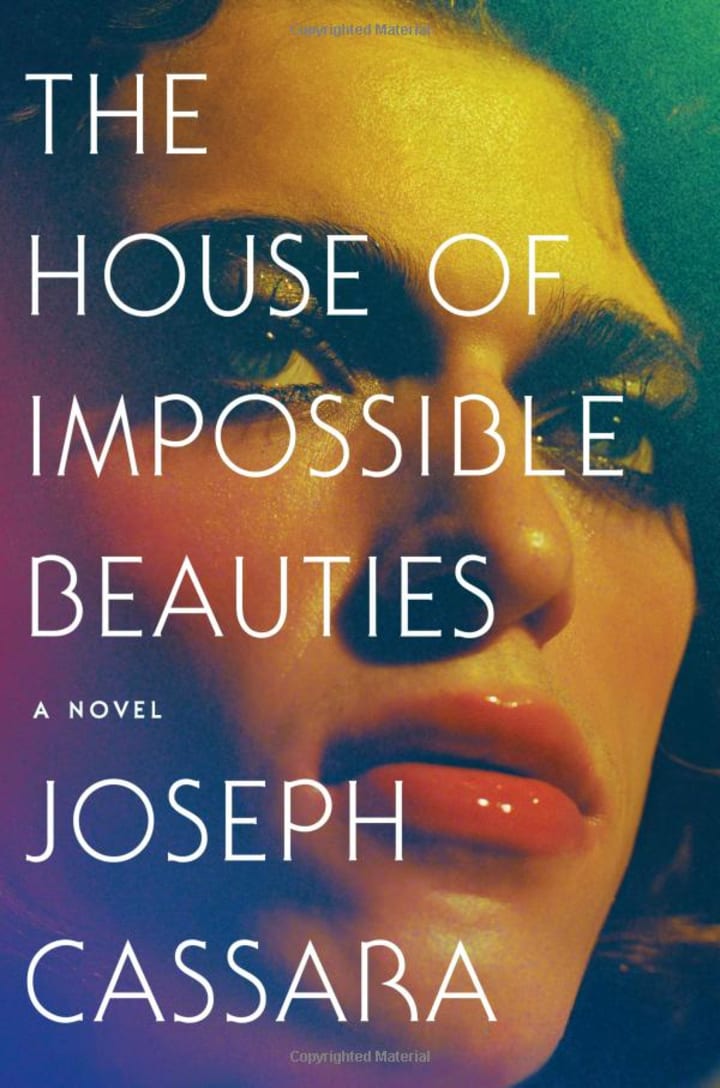 "The House of Impossible Beauties" is a vibrant and poignant novel set in the 1980s New York City drag ball scene. Through the lives of Angel, Venus, and their chosen family, Cassara delves into the complexities of identity, love, and the pursuit of belonging. With lyrical prose and heartfelt storytelling, this book illuminates the resilience and beauty found in the face of adversity.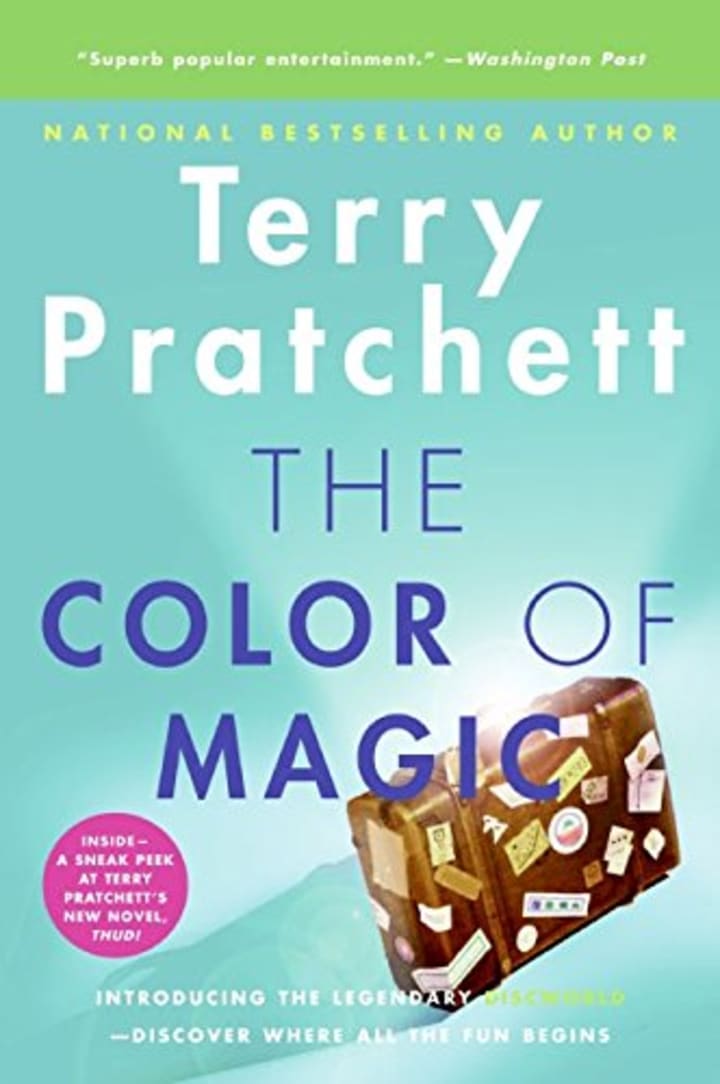 "The Color of Magic" is the first novel in Terry Pratchett's beloved Discworld series. It follows the misadventures of Rincewind, a failed wizard, and Twoflower, a naive tourist, as they journey through a fantastical world filled with magic, odd creatures, and humorous mishaps. Pratchett's satirical and imaginative storytelling creates a whimsical and entertaining read, blending fantasy elements with sharp social commentary.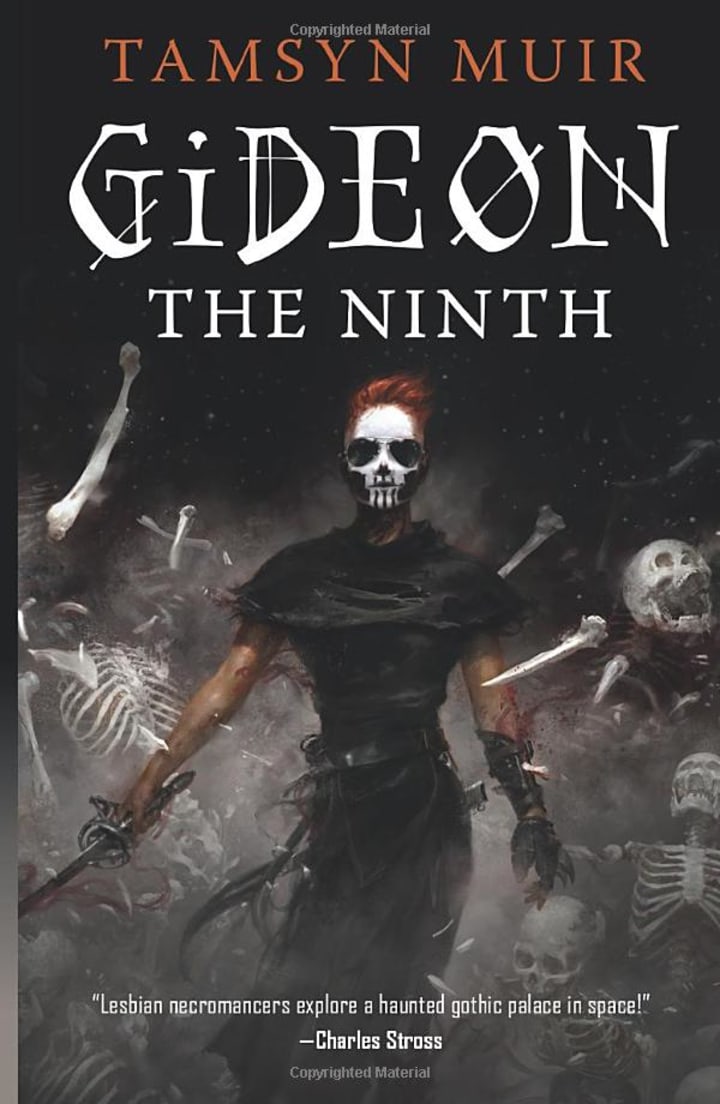 In this darkly humorous science fiction novel, Gideon Nav, a snarky swordswoman, is forced to team up with her nemesis, Harrowhark Nonagesimus, to solve a murder mystery in a decaying space palace. As they uncover secrets and confront necromantic powers, they become entangled in a dangerous game that could cost them their lives. Muir's unique blend of science fiction, fantasy, and Gothic horror creates a gripping and utterly original reading experience.
"This Book Is Gay" is a candid and informative guide that provides insights into various aspects of LGBTQ+ life, including coming out, relationships, gender identity, and navigating society. Written by Juno Dawson, a prominent advocate and author, this book combines personal experiences, practical advice, and a touch of humor to create an accessible resource for individuals questioning their sexuality or seeking a better understanding of LGBTQ+ issues.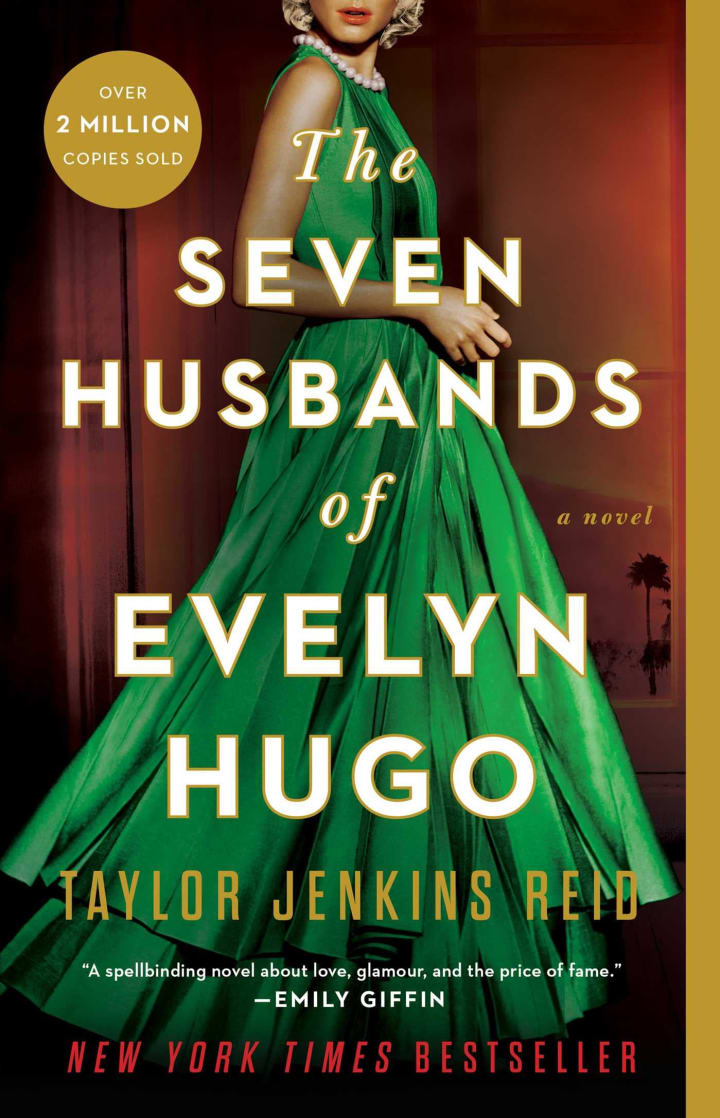 In this captivating novel, Monique Grant, an unknown journalist, is chosen to write the biography of legendary Hollywood icon Evelyn Hugo. As Evelyn recounts her life story, including her seven marriages and the price she paid for fame, Monique becomes entangled in a web of secrets and self-discovery. Reid's masterful storytelling and complex characters make this book a compelling exploration of love, identity, and the sacrifices made in the pursuit of dreams.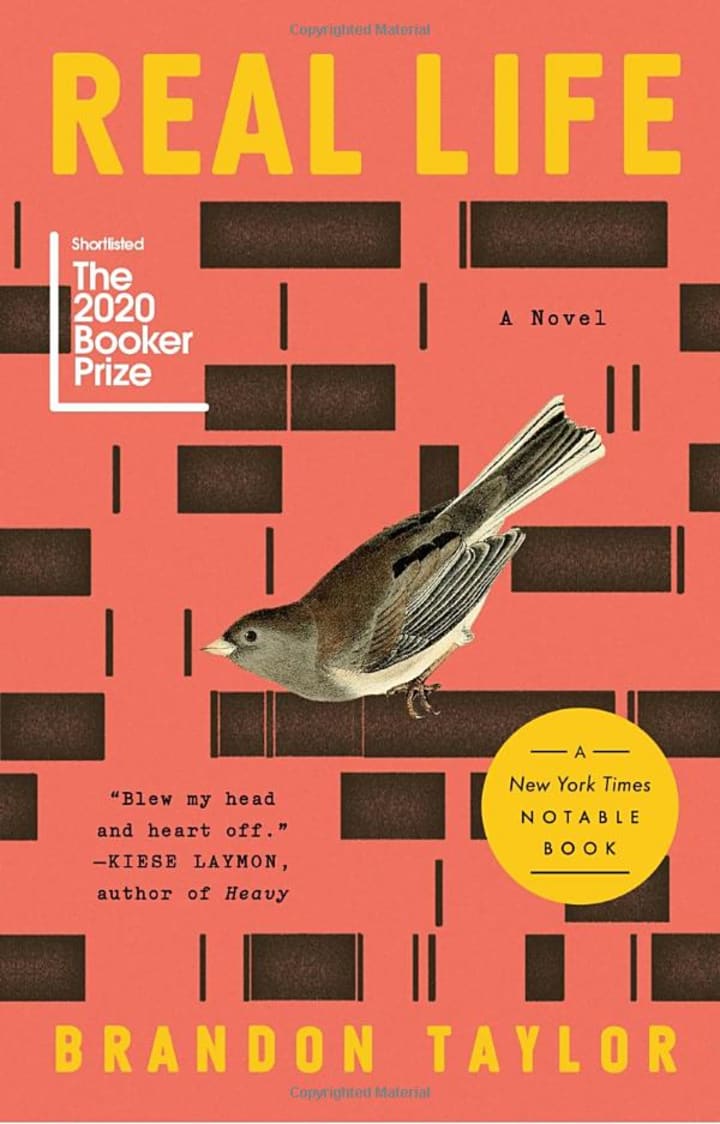 "Real Life" is a compelling and introspective novel that follows Wallace, a young gay Black graduate student, over the course of a pivotal weekend. As Wallace navigates complex relationships, academic pressures, and his own feelings of isolation, Taylor delves into themes of identity, desire, and the challenges faced by marginalized individuals in predominantly white spaces. With lyrical prose and nuanced character exploration, this book offers a poignant examination of self-discovery and the search for authenticity.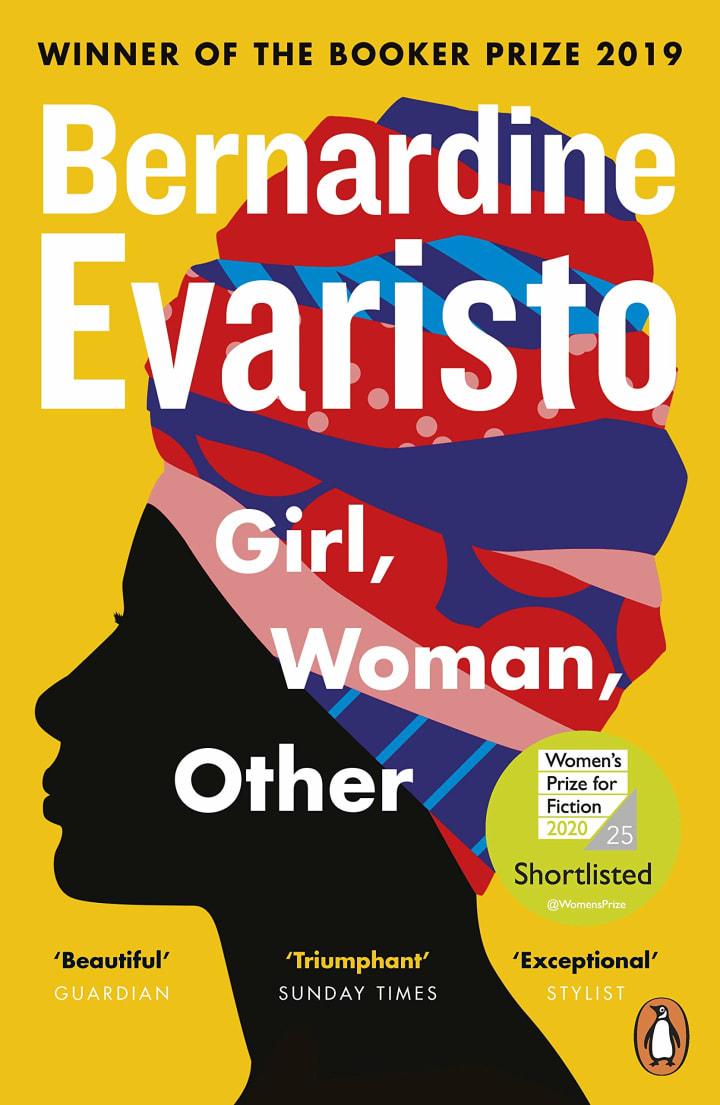 "Girl, Woman, Other" is a powerful and polyphonic novel that interweaves the stories of twelve characters, predominantly Black British women, across generations and backgrounds. Through interconnected narratives, Evaristo explores themes of identity, race, gender, and sexuality, offering a panoramic view of contemporary British society. With its unique narrative style and richly drawn characters, this book challenges societal norms and celebrates the diverse experiences and voices that shape our world.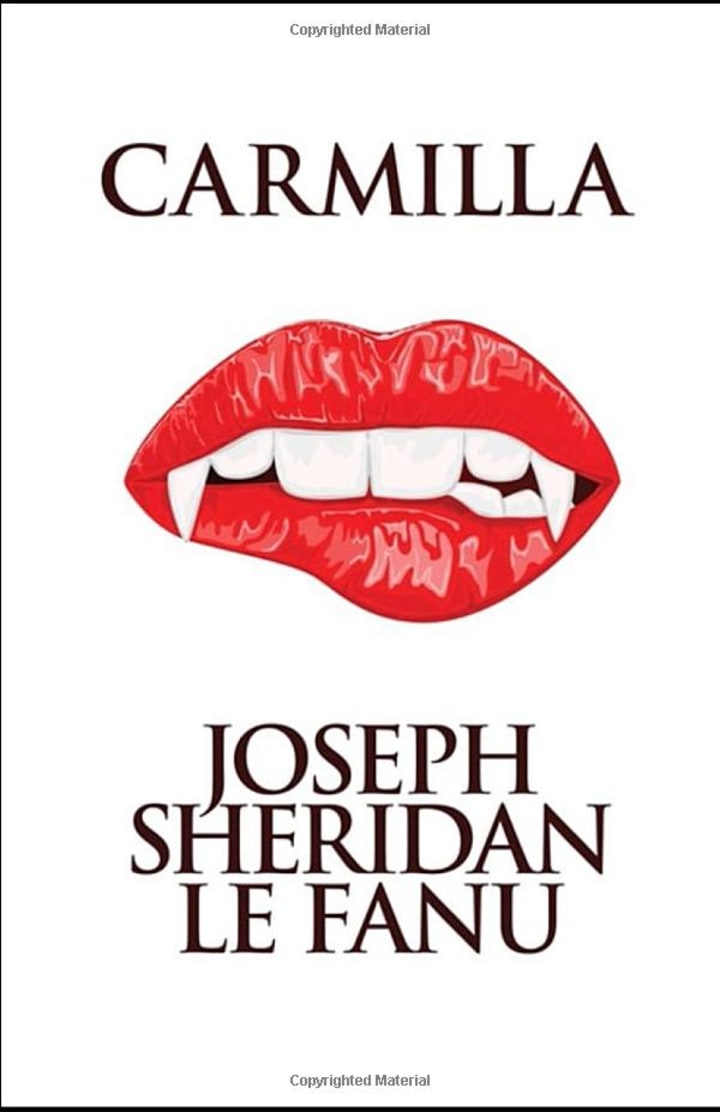 "Carmilla" is a Gothic novella that predates Bram Stoker's "Dracula" and centers around the mysterious and seductive figure of Carmilla, a female vampire. Set in nineteenth-century Europe, Le Fanu's tale follows Laura, a young woman who becomes entangled in a web of passion, horror, and supernatural intrigue. This influential work explores themes of sexuality, desire, and the blurred boundaries between life and death, leaving a lasting impact on vampire literature and queer storytelling.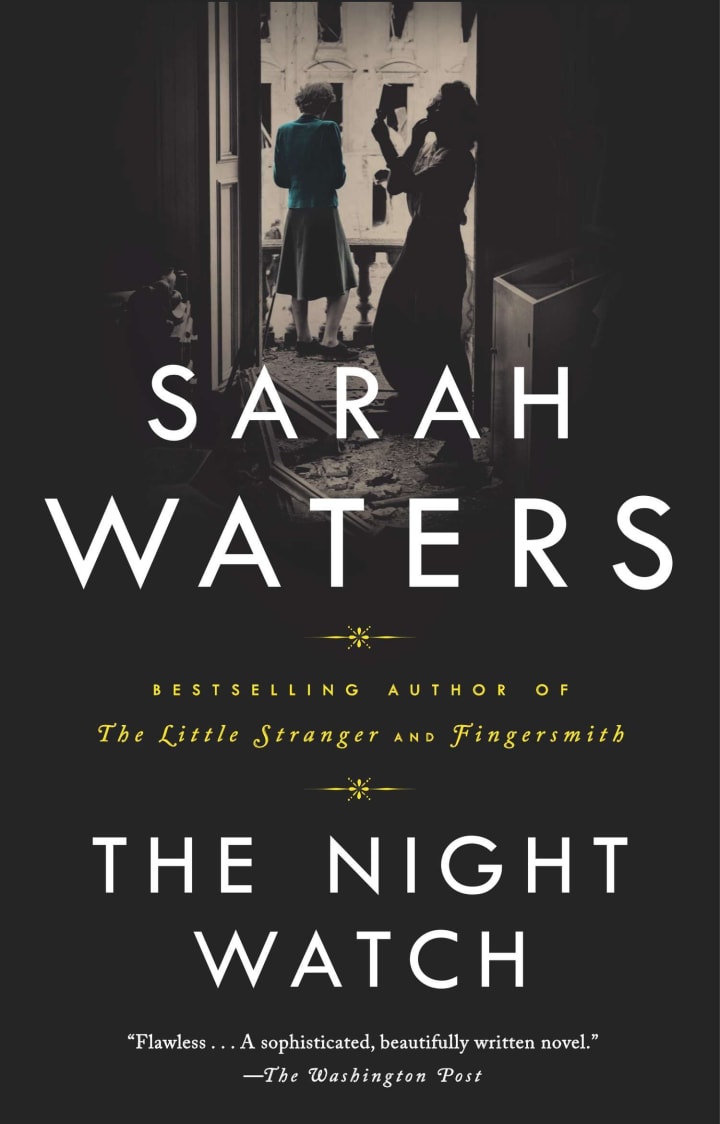 "The Night Watch" is a poignant historical novel set during and after World War II in London. Through the lives of three women – Kay, Helen, and Viv – Waters explores their intertwined relationships, secrets, and desires against the backdrop of a city ravaged by war. As the narrative unfolds in reverse chronology, the novel delves into themes of love, loss, and the ways in which war reshapes lives. With its evocative prose and complex characters, "The Night Watch" offers a moving exploration of resilience and the search for connection amidst adversity.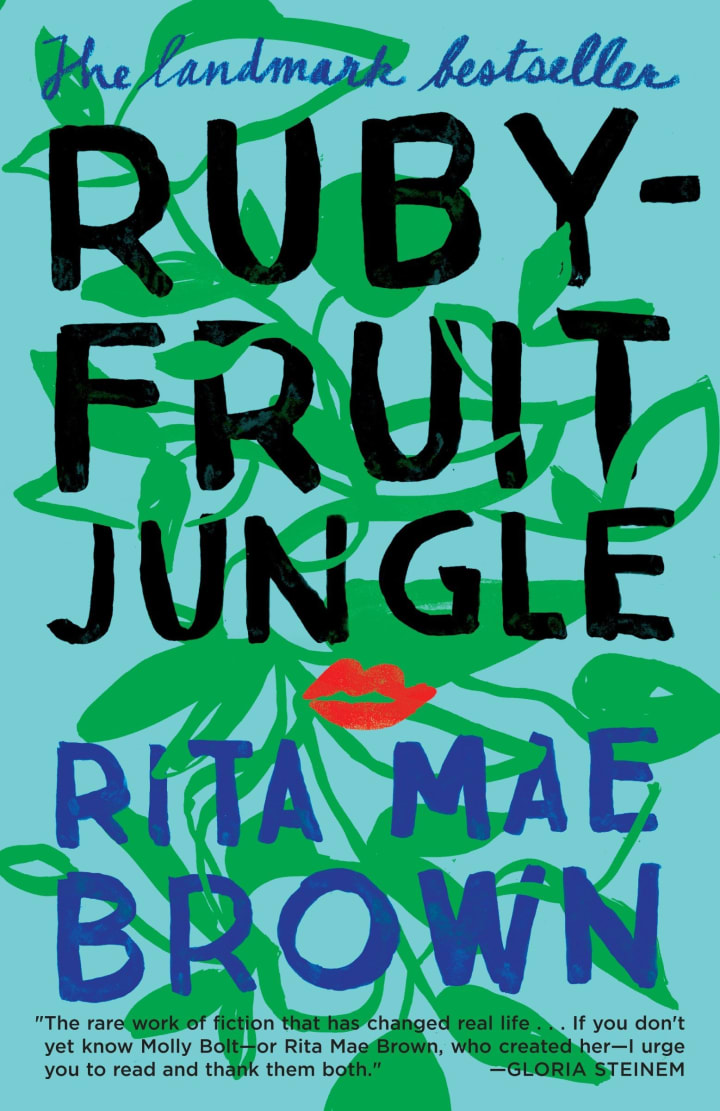 "Rubyfruit Jungle" is a groundbreaking coming-of-age novel that follows the journey of Molly Bolt, a spirited and independent young woman determined to defy societal expectations and pursue her dreams. Brown's vibrant and irreverent narrative explores themes of identity, sexuality, and the challenges faced by a lesbian protagonist in a heteronormative world. With its candid and witty portrayal of Molly's experiences, this novel remains a classic of LGBTQ+ literature, inspiring readers with its celebration of self-discovery and authenticity.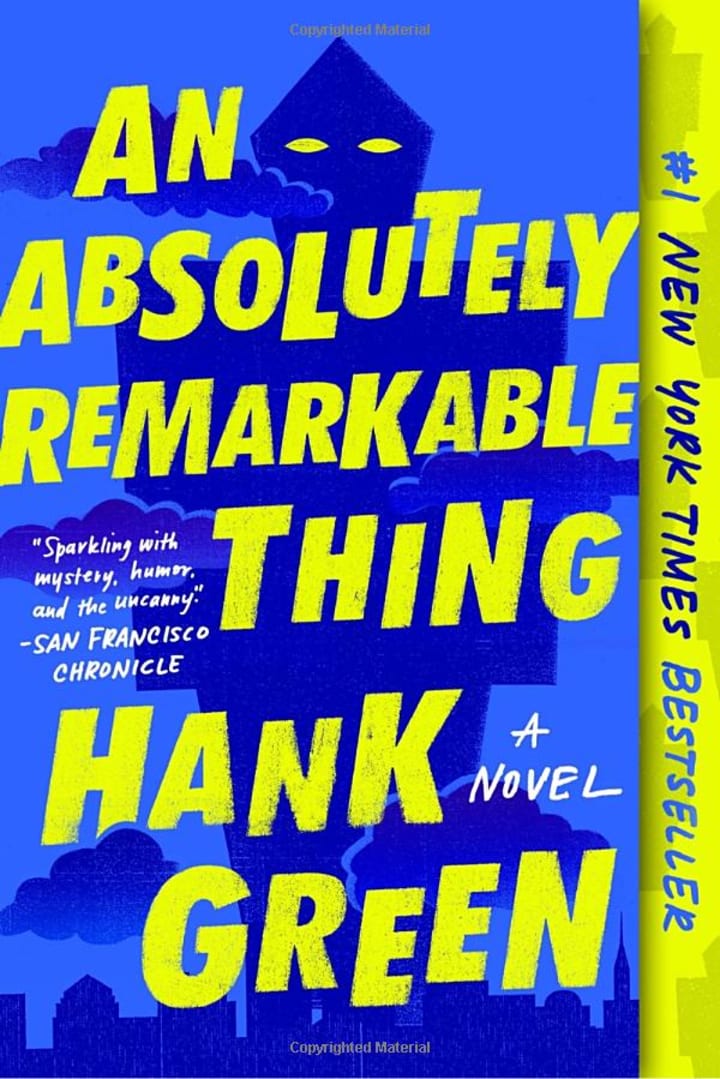 In Hank Green's debut novel, April May stumbles upon a mysterious and giant sculpture in the heart of New York City. When she posts a video online, she becomes an overnight sensation and finds herself at the center of a global phenomenon. As April grapples with fame, internet culture, and the enigmatic nature of the sculptures, Green explores themes of identity, media manipulation, and the impact of social media on society. Blending elements of science fiction, mystery, and contemporary commentary, this book offers a thought-provoking exploration of fame and the power of viral fame.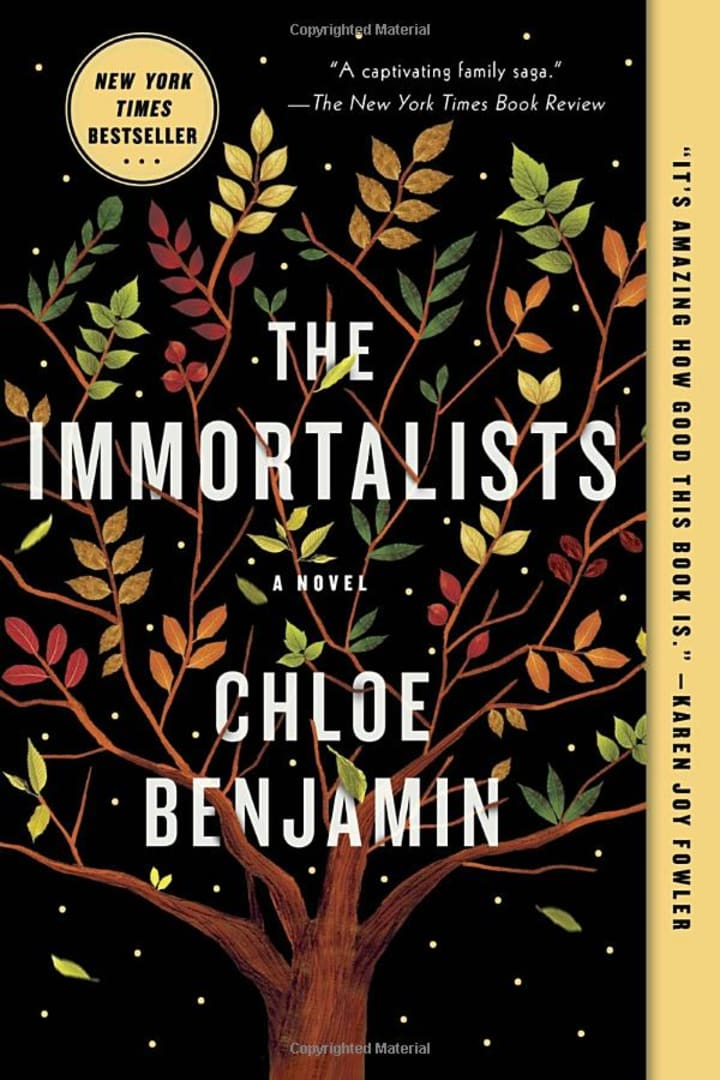 "The Immortalists" follows the lives of four siblings who, as children, visit a fortune teller who predicts the dates of their deaths. The novel explores how this knowledge shapes their choices and relationships as they navigate love, family, and personal fulfillment. Benjamin's compelling storytelling raises thought-provoking questions about fate, mortality, and the pursuit of happiness, ultimately challenging readers to ponder the extent to which our beliefs and choices shape our destinies.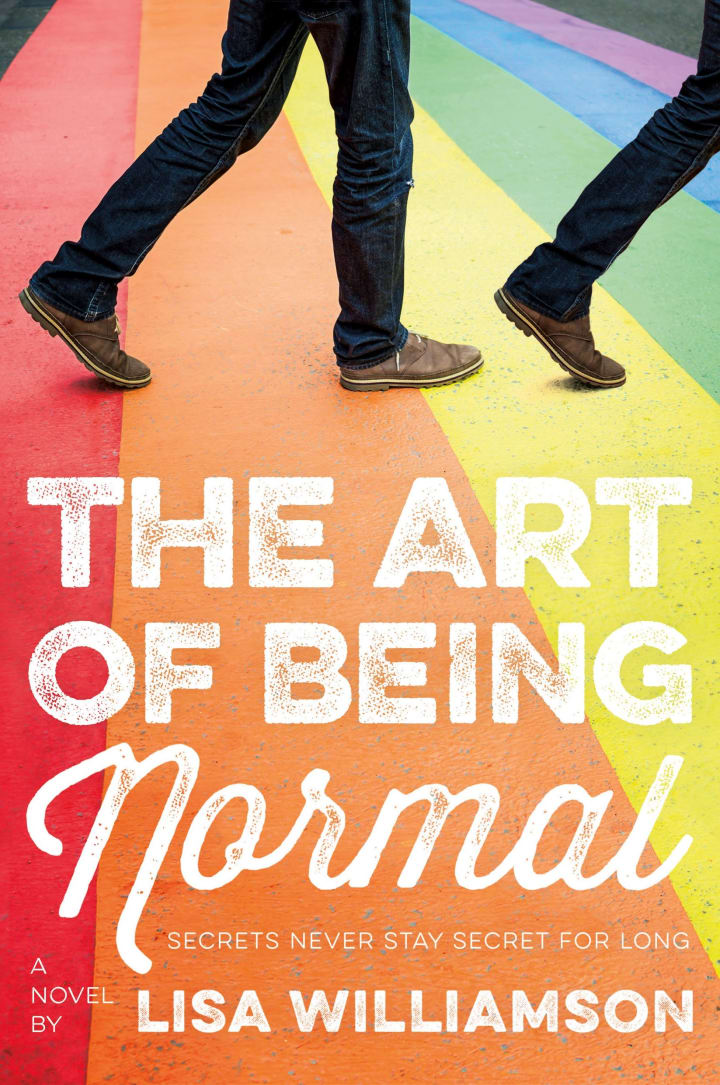 "The Art of Being Normal" is a heartfelt and sensitive young adult novel that centers around two transgender teenagers, David and Leo. As they struggle with their identities and face the challenges of school, friendships, and family, Williamson delves into themes of acceptance, self-discovery, and the courage to be true to oneself. With empathy and authenticity, this book offers an insightful exploration of gender identity and the power of friendship in overcoming adversity.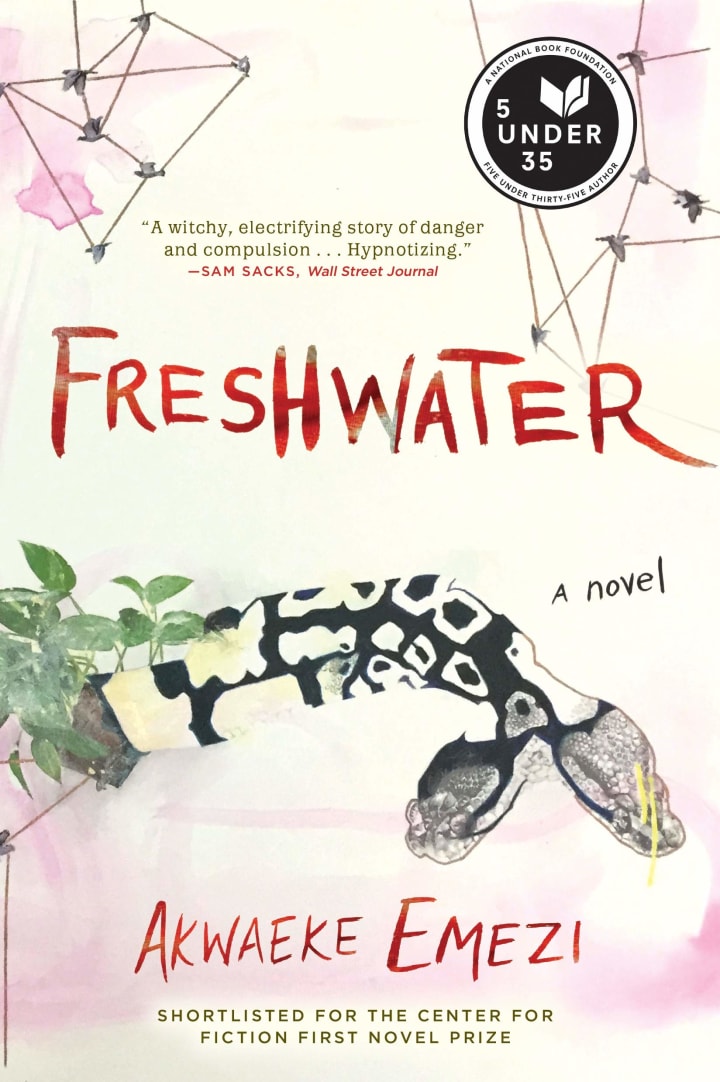 "Freshwater" is a mesmerizing and genre-defying novel that blurs the boundaries between reality and spirituality. Ada, a young Nigerian woman, develops multiple selves or "ogbanje" spirits within her. Through their voices, Emezi explores themes of identity, mental health, trauma, and the intersection of spirituality and sexuality. With its lyrical prose and inventive narrative structure, "Freshwater" challenges conventional storytelling and offers a deeply visceral exploration of selfhood and the power of embracing one's own complexity.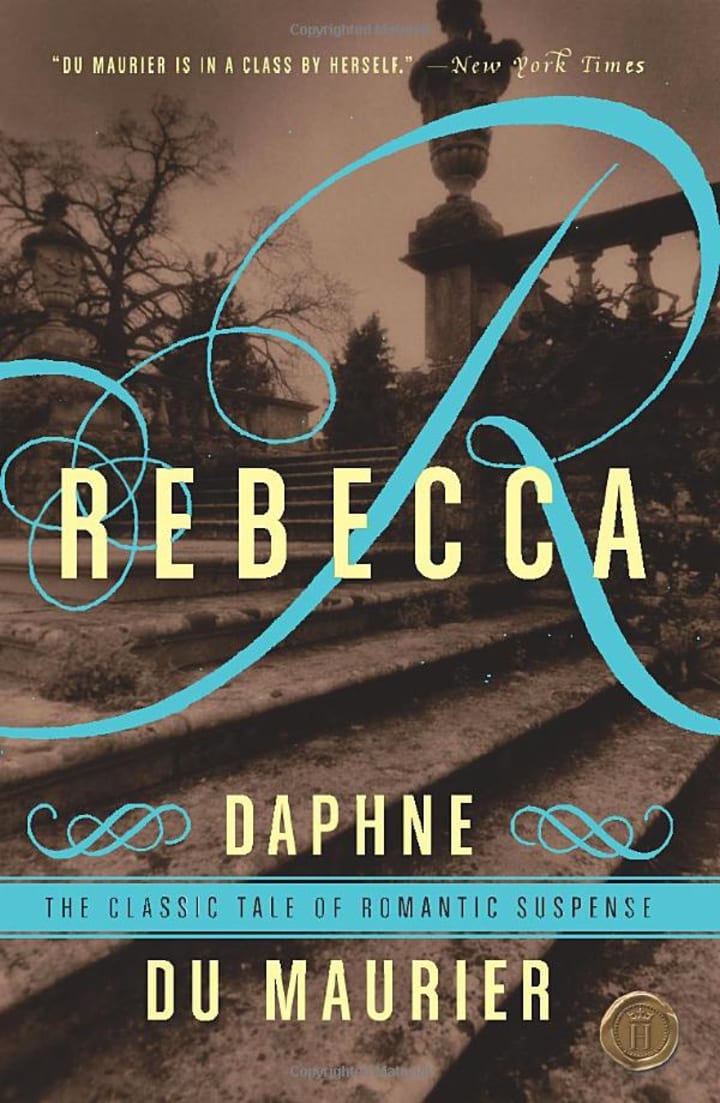 "Rebecca" is a Gothic masterpiece that tells the haunting story of an unnamed young woman who marries Maxim de Winter and moves to his grand estate, Manderley. As the new Mrs. de Winter tries to navigate her role as the lady of the house, she becomes obsessed with the shadow of Maxim's deceased first wife, Rebecca. Du Maurier weaves a suspenseful and atmospheric tale of secrets, jealousy, and the lingering influence of the past, leaving readers captivated by the chilling atmosphere and psychological depth of the narrative.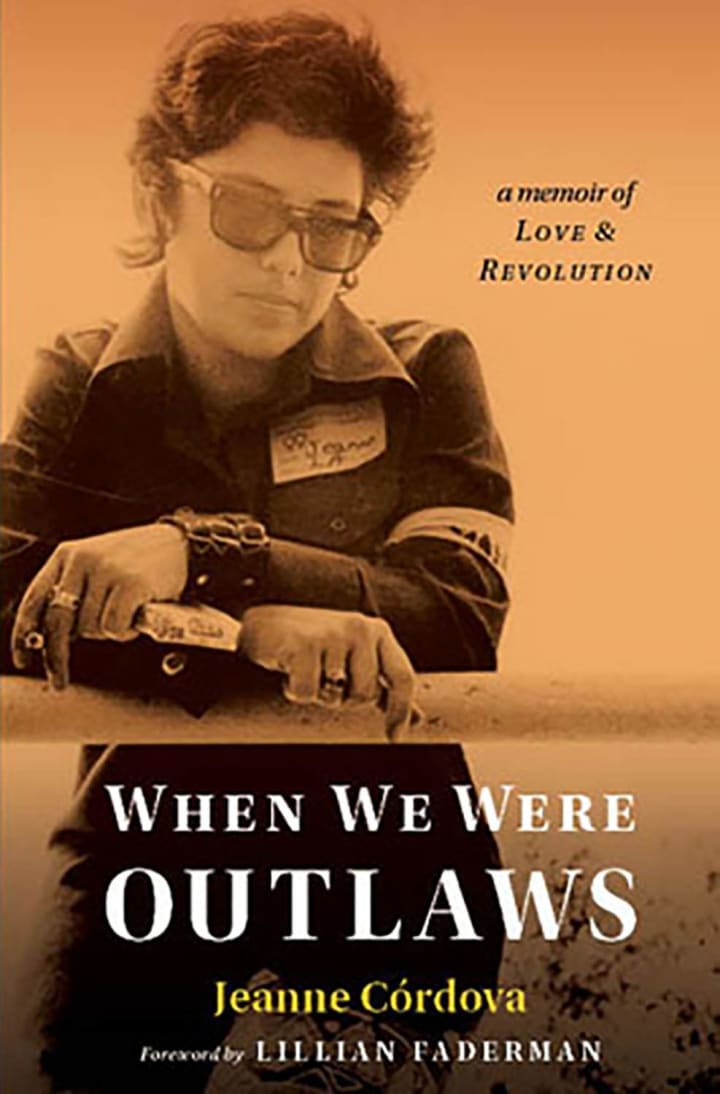 "When We Were Outlaws" is a memoir by Jeanne Cordova, a prominent lesbian activist and writer. Cordova recounts her experiences as a lesbian feminist in the 1970s, detailing her involvement in the women's liberation movement, the LGBTQ+ rights movement, and her personal relationships. With honesty and passion, Cordova offers a firsthand account of the transformative power of activism and the struggles faced by marginalized communities during a time of significant social change.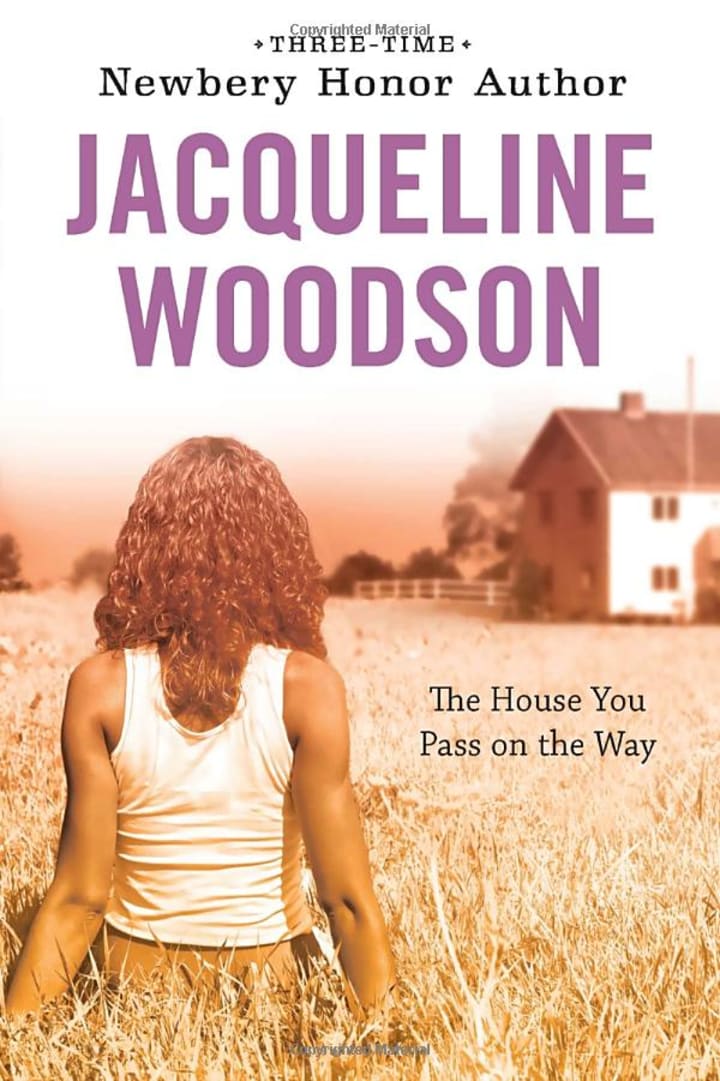 "The House You Pass on the Way" is a lyrical and introspective young adult novel that follows 13-year-old Staggerlee as she grapples with her identity and sexuality. Set in a small town, Woodson explores themes of race, family dynamics, and self-discovery as Staggerlee navigates her changing relationships and searches for a sense of belonging. With its poetic prose and nuanced exploration of adolescence, this book offers a tender and resonant coming-of-age story.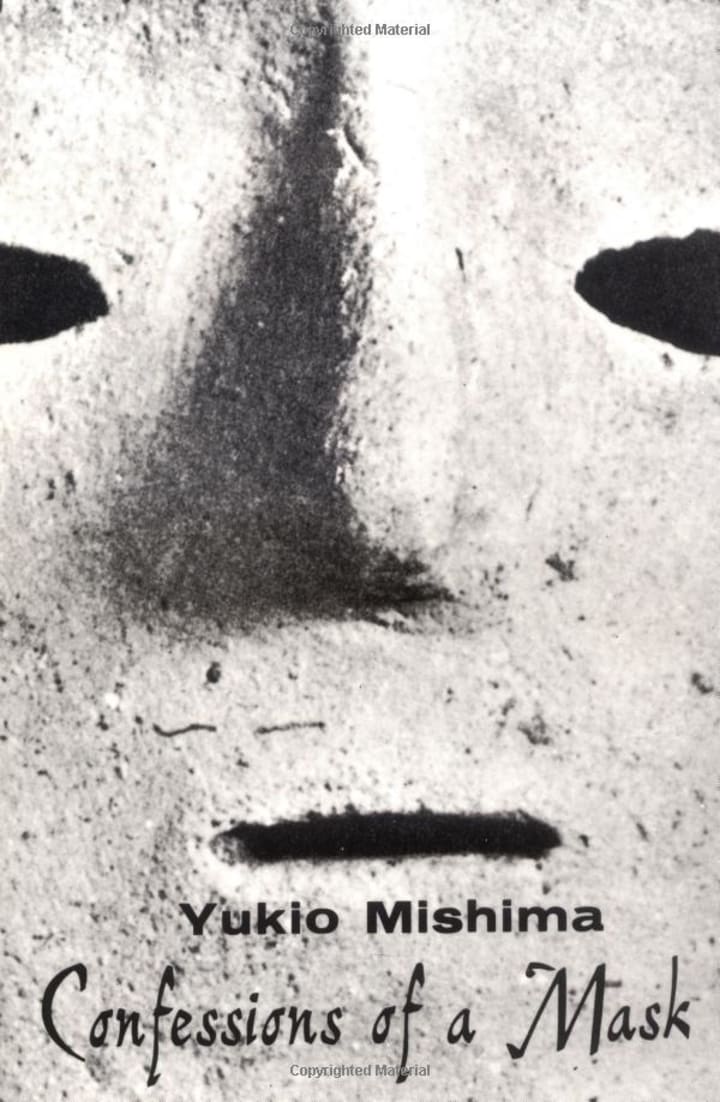 "Confessions of a Mask" is a semi-autobiographical novel that delves into the inner life of Kochan, a young man growing up in World War II-era Japan. As Kochan grapples with his homosexuality, desires, and societal expectations, Mishima explores themes of identity, sexuality, and the masks individuals wear to conform to societal norms. With its evocative prose and psychological depth, this novel offers a profound exploration of self-discovery and the complexities of desire.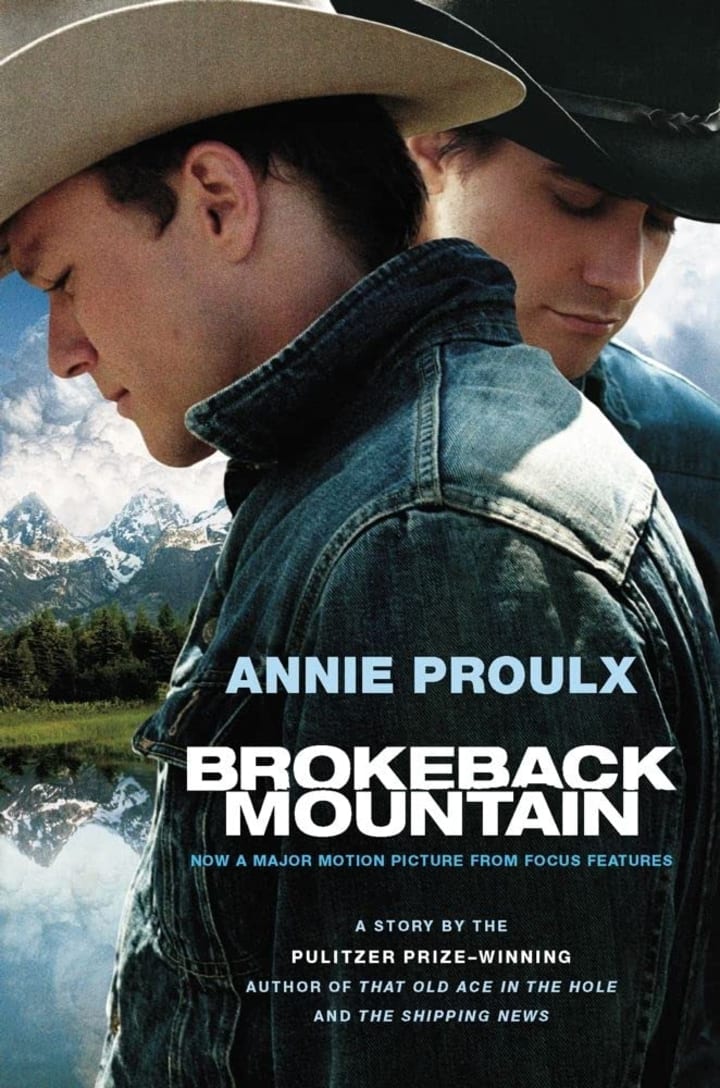 Annie Proulx's poignant short story "Brokeback Mountain" captures the forbidden love between Ennis del Mar and Jack Twist, two young cowboys who form a deep emotional and sexual connection while working together on a Wyoming sheep ranch. Set against the backdrop of the conservative rural West, Proulx explores themes of repression, societal expectations, and the enduring power of love. With its raw emotions and vivid depiction of the rugged landscape, this story has become a modern classic, reminding readers of the tragic consequences of denying one's true self.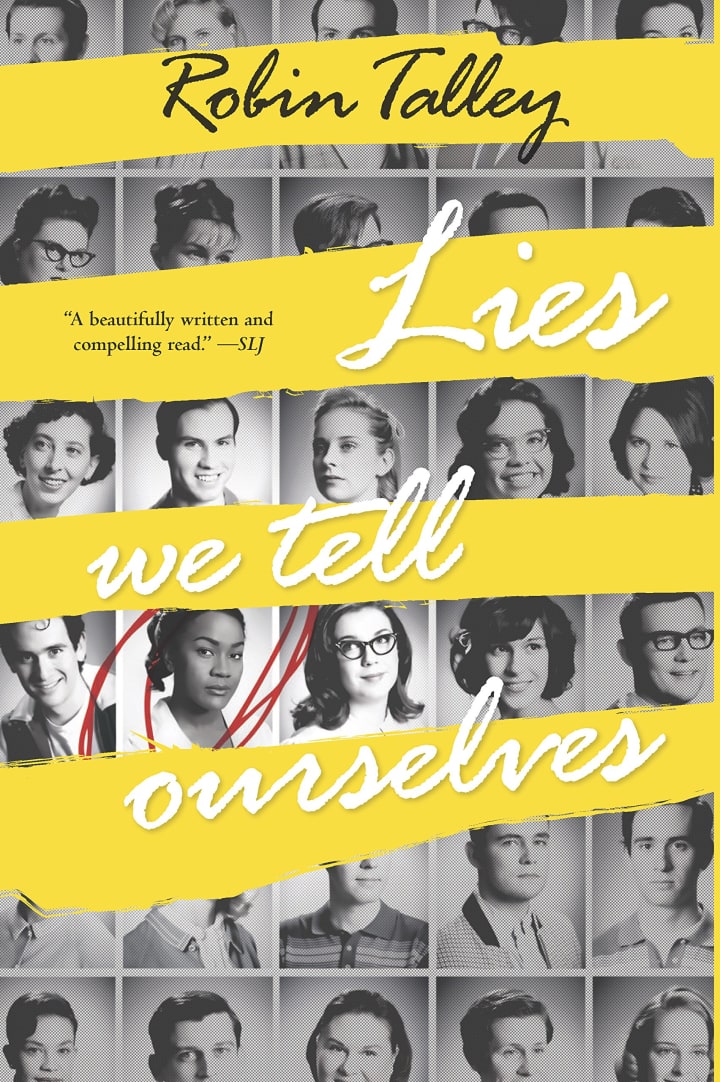 "Lies We Tell Ourselves" is a compelling historical fiction novel set in 1959 during the integration of a previously all-white high school in Virginia. Talley follows the parallel narratives of Sarah Dunbar, one of the first Black students to attend the school, and Linda Hairston, a white student from a segregationist family. Through their perspectives, the novel explores themes of race, prejudice, identity, and the power of empathy. With its gripping storytelling and unflinching examination of societal injustices, this book offers a poignant exploration of the complexities of human relationships and the struggle for equality.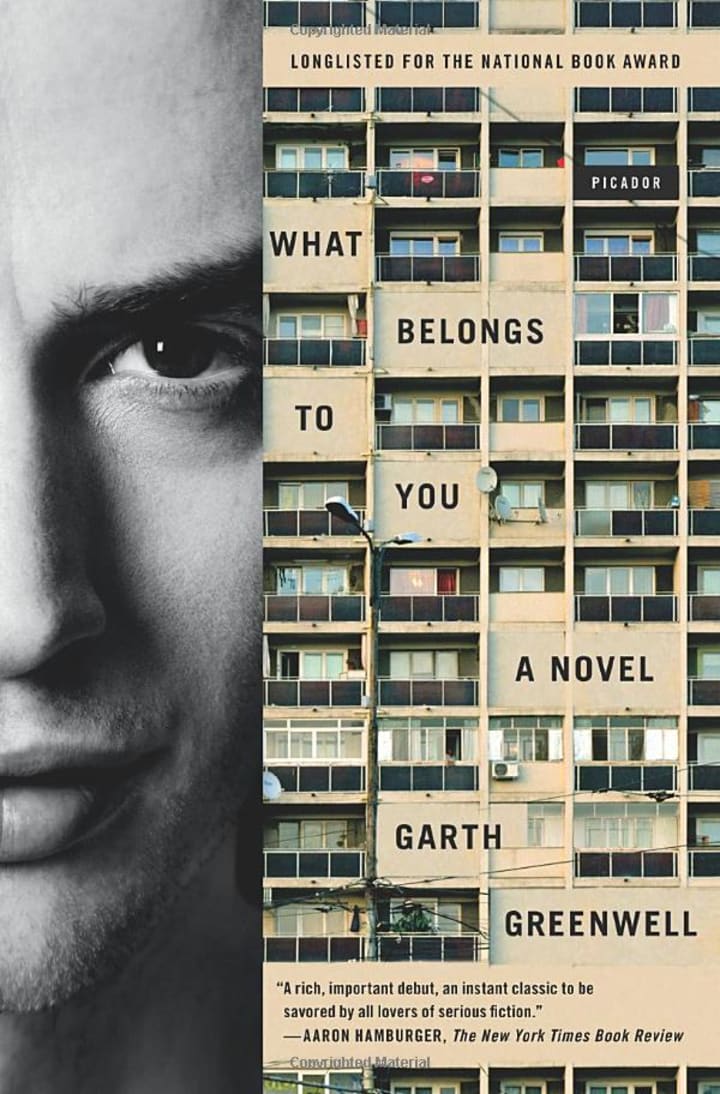 "What Belongs to You" is a beautifully written and introspective novel that follows an American teacher living in Bulgaria who becomes infatuated with a young male prostitute named Mitko. Through this relationship, Greenwell delves into themes of desire, shame, and the longing for human connection. With its lyrical prose and introspective exploration of sexuality and vulnerability, this book offers a profound meditation on the complexities of intimacy and the search for belonging.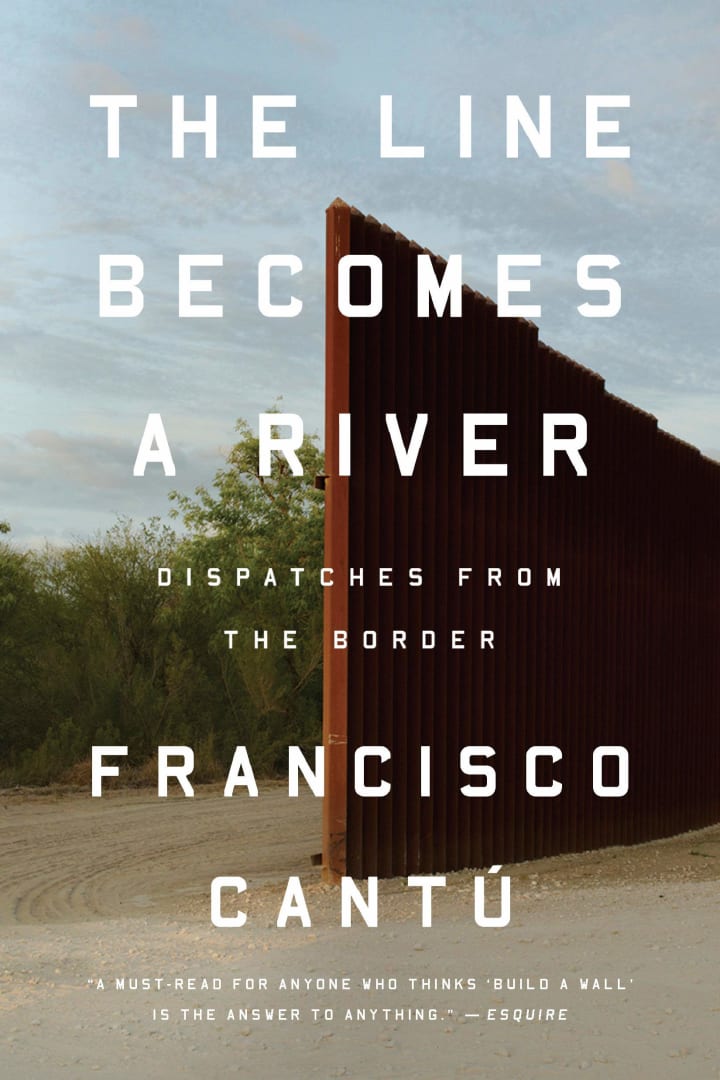 "The Line Becomes a River" is a memoir by Francisco Cantú, a former border patrol agent, who reflects on his experiences patrolling the U.S.-Mexico border. Cantú explores the moral complexities, human consequences, and personal toll of immigration enforcement, shedding light on the dehumanizing policies and the enduring impact on individuals and communities. With honesty and empathy, this memoir offers a thought-provoking examination of borders, immigration, and the deeply human stories caught in the midst of political and social debates.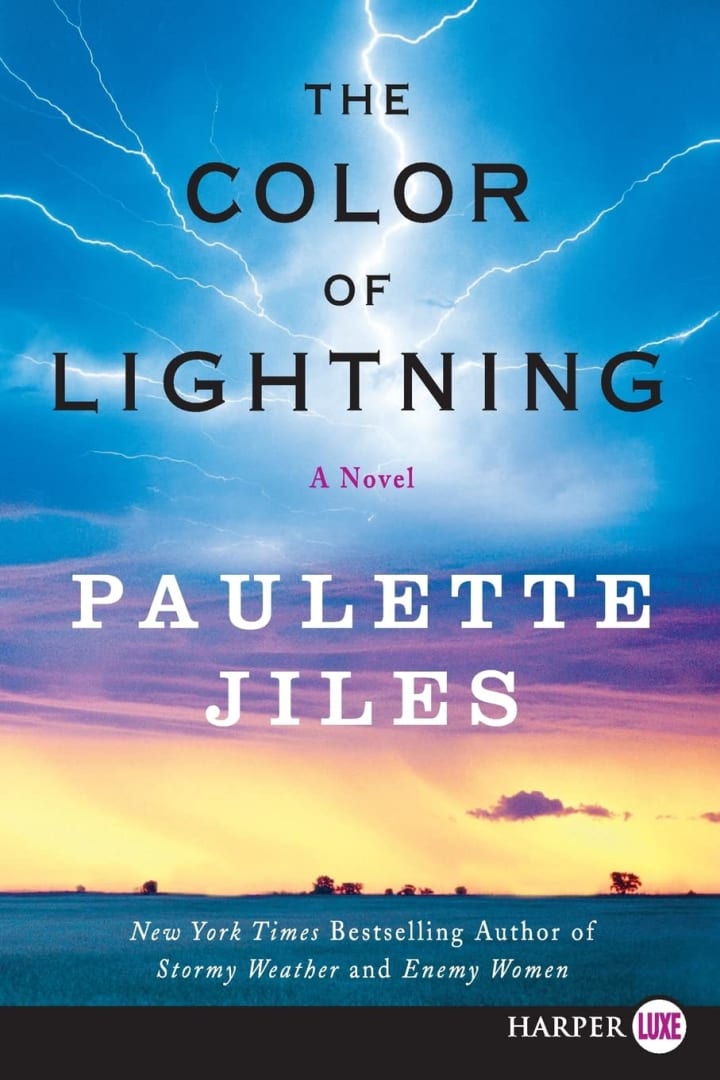 "The Color of Lightning" is a historical fiction novel inspired by the true story of Britt Johnson, a freed slave who embarks on a quest to rescue his kidnapped wife and children during the tumultuous era of the Reconstruction in Texas. Jiles weaves a gripping tale of courage, resilience, and the search for justice amidst the backdrop of a violent and changing frontier. With its vivid descriptions and rich character portrayals, this book offers a compelling exploration of love, sacrifice, and the human spirit's indomitable will.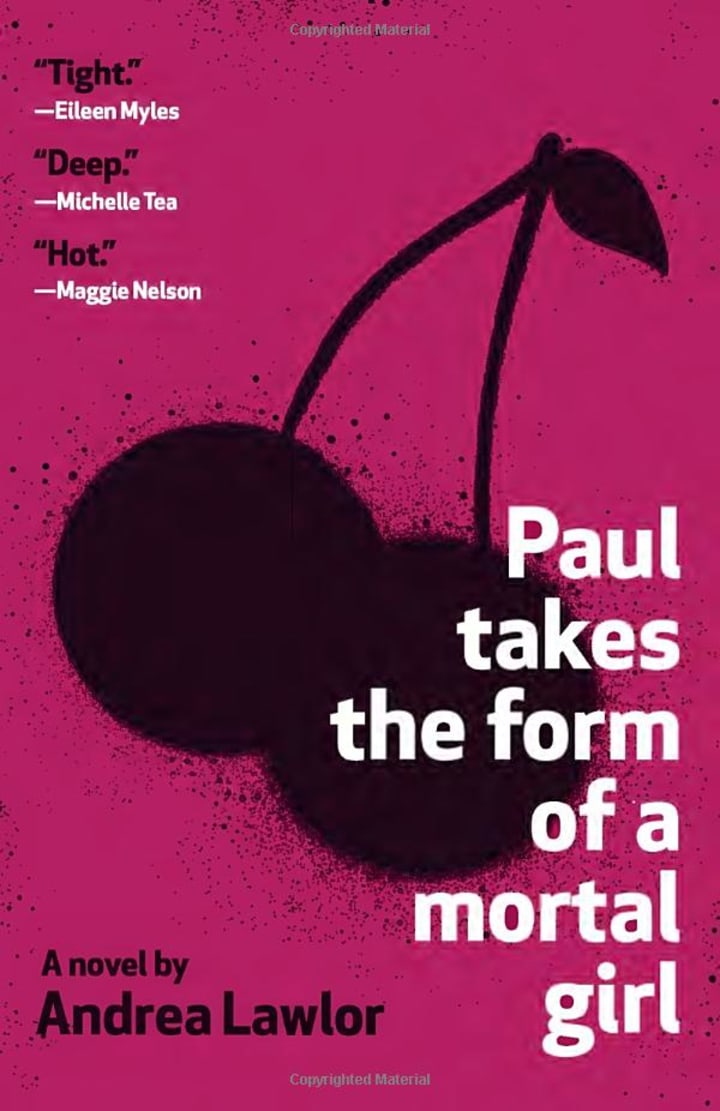 "Paul Takes the Form of a Mortal Girl" is a genre-bending novel that follows Paul, a shapeshifter who can change his body and gender at will, as he explores his identity and embarks on a journey of self-discovery. Set in the 1990s queer subculture, Lawlor explores themes of sexuality, desire, and the fluidity of gender. With its playful and provocative narrative, this book challenges societal norms and offers a fresh perspective on identity and the search for authentic self-expression.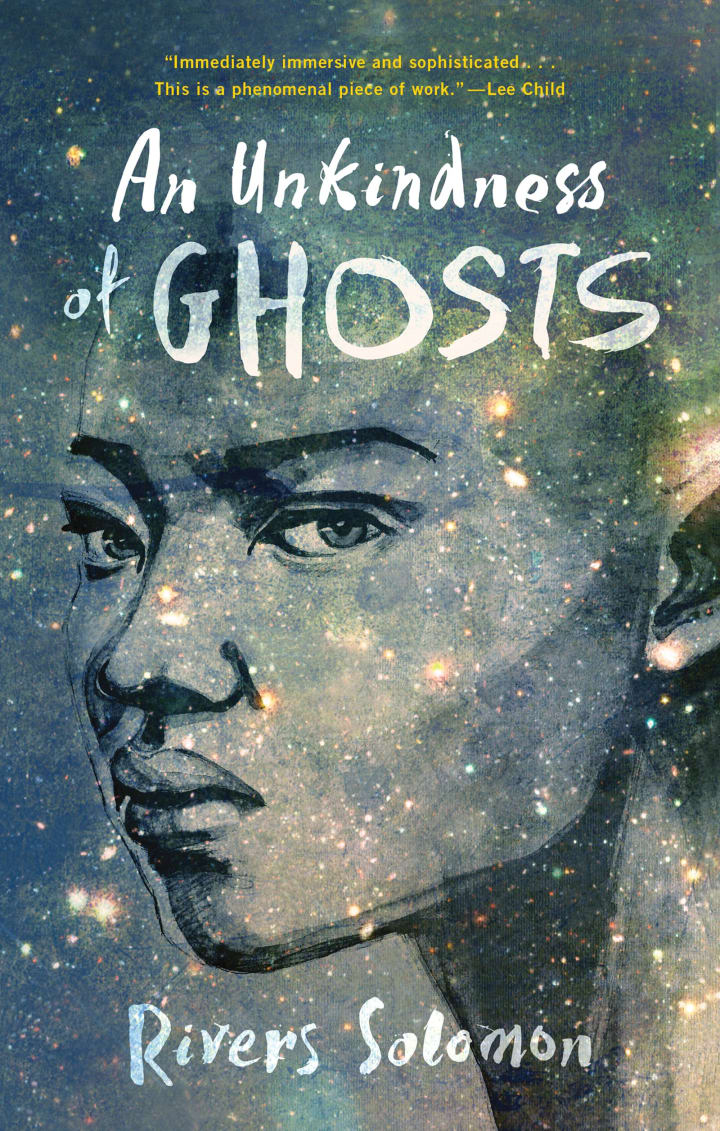 "An Unkindness of Ghosts" is a thought-provoking science fiction novel set aboard the generation ship, Matilda, which holds the remnants of humanity as they search for a new home. Solomon explores themes of race, class, power, and oppression through the eyes of Aster, a talented healer who uncovers the ship's dark secrets. With its exploration of systemic injustice and the resilience of the human spirit, this book offers a compelling and socially relevant narrative that transcends traditional genre boundaries.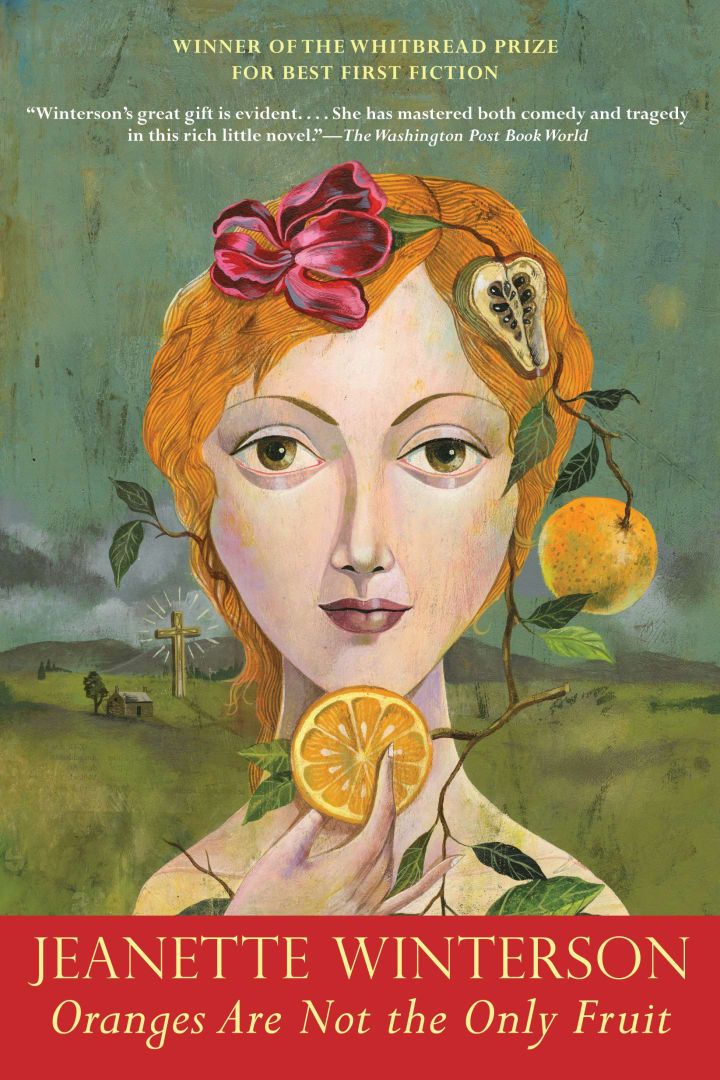 "Oranges Are Not the Only Fruit" is a semi-autobiographical novel that tells the story of Jeanette, a young girl growing up in a strict religious household in England. As she discovers her own sexuality and falls in love with another woman, Jeanette confronts the conflicts between her desires and the expectations of her community. Winterson's lyrical prose and poignant exploration of identity, religion, and personal freedom make this book a powerful coming-of-age tale that challenges societal norms and celebrates the power of self-discovery.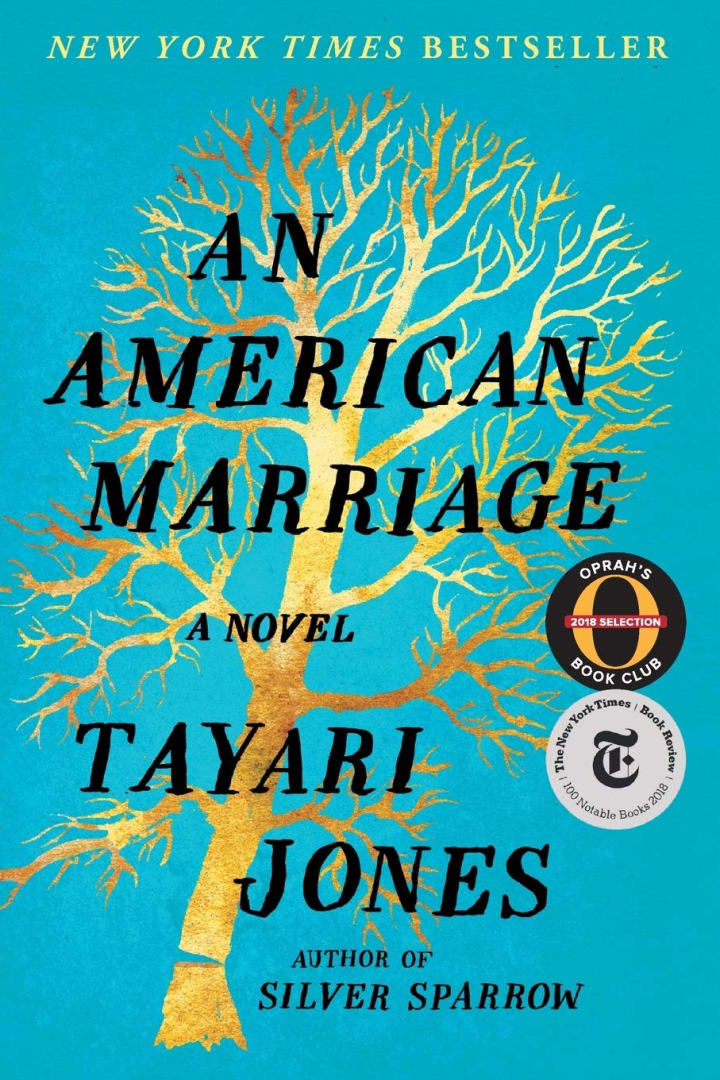 "An American Marriage" is a gripping and emotionally charged novel that explores the complexities of love, loyalty, and injustice. When Celestial and Roy, a young African American couple, are torn apart by Roy's wrongful conviction and imprisonment, their relationship is put to the ultimate test. Jones skillfully delves into the impact of systemic racism on individuals and relationships, offering a profound examination of the human capacity for resilience and the pursuit of justice. With its compelling characters and thought-provoking narrative, this book raises important questions about the nature of love and the enduring power of hope.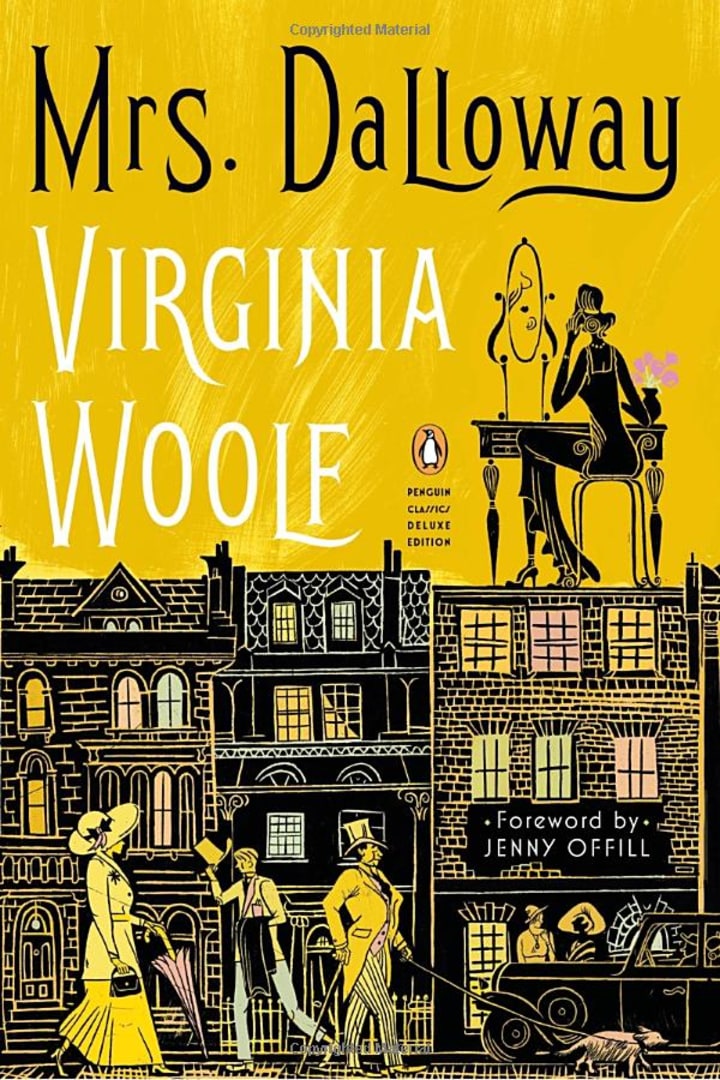 "Mrs. Dalloway" is a modernist masterpiece that takes place over the course of a single day in the life of Clarissa Dalloway, an upper-class woman in post-World War I London. Through a stream-of-consciousness narrative, Woolf delves into the inner thoughts and experiences of Clarissa and those around her, offering profound insights into the complexities of human consciousness, identity, and social norms. With its lyrical prose and innovative narrative technique, this novel is a poignant exploration of the passage of time, the nature of memory, and the connections that shape our lives.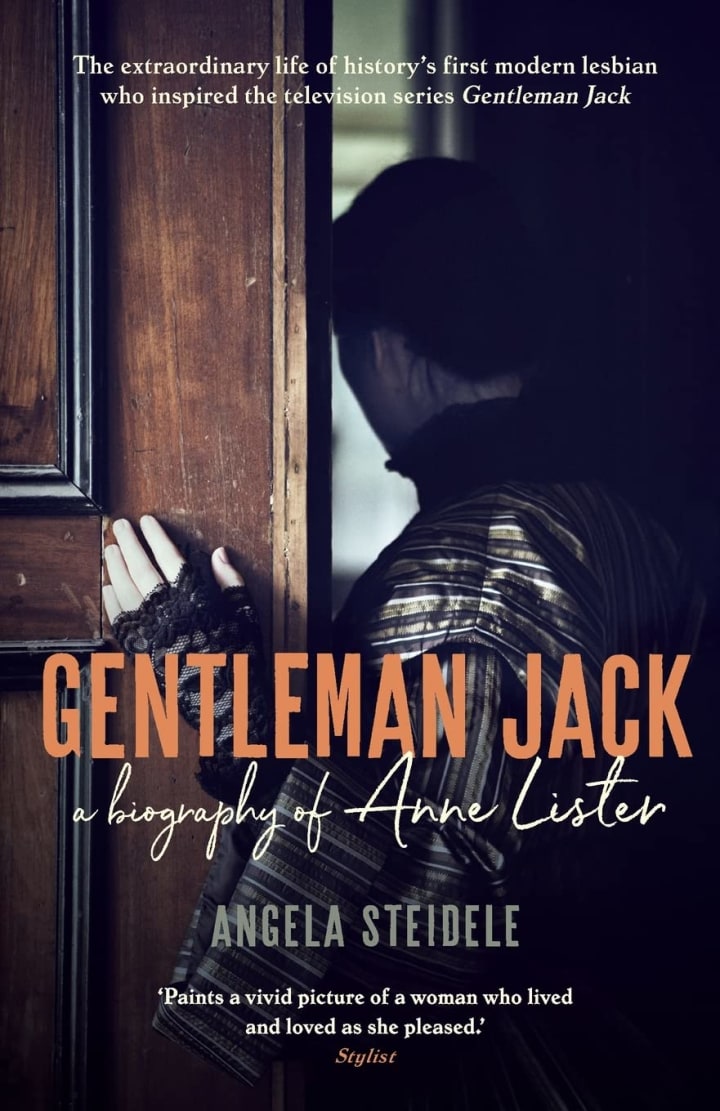 "Gentleman Jack: The Real Anne Lister" is a meticulously researched biography that tells the captivating story of Anne Lister, a 19th-century British landowner, diarist, and lesbian pioneer. Choma delves into Lister's extraordinary life, revealing her romantic relationships, her entrepreneurial spirit, and her unwavering determination to live authentically in a society that sought to suppress her true self. This biography offers a fascinating glimpse into a remarkable woman's life and her indelible mark on history.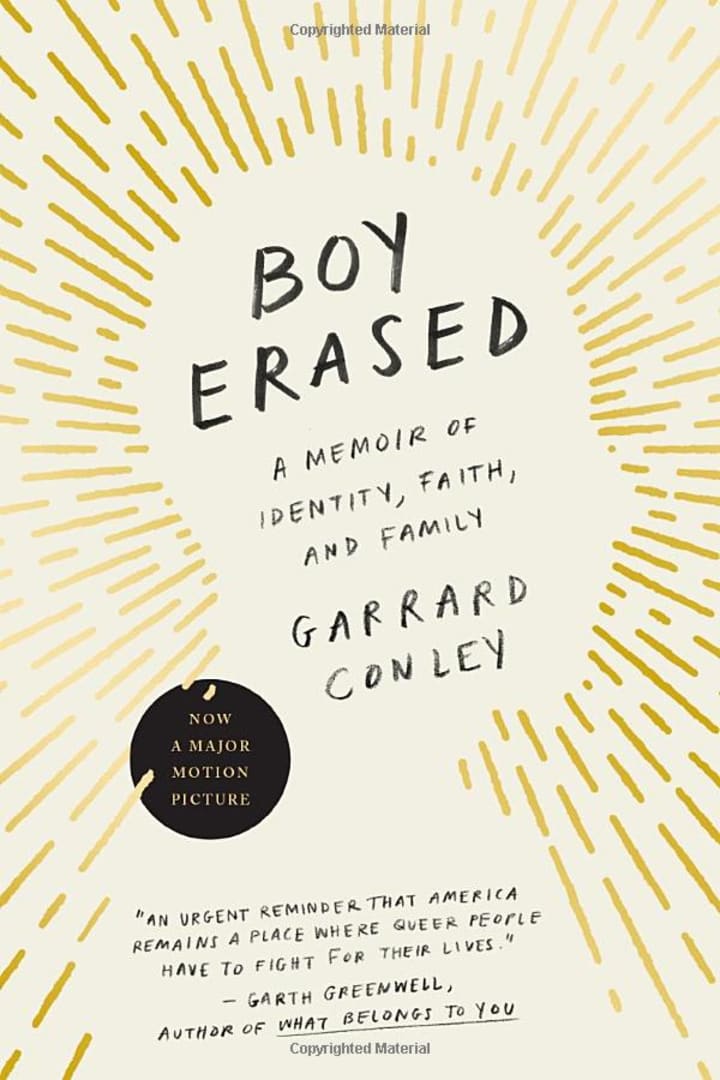 "Boy Erased" is a memoir that recounts Garrard Conley's experiences as a young man growing up in a devoutly religious family in Arkansas and his subsequent journey through a controversial conversion therapy program. Conley's candid and heartfelt narrative explores themes of identity, religion, sexuality, and the devastating impact of conversion therapy on LGBTQ+ individuals. With its powerful storytelling and Conley's unwavering honesty, this memoir sheds light on the complexities of navigating faith, sexuality, and personal acceptance.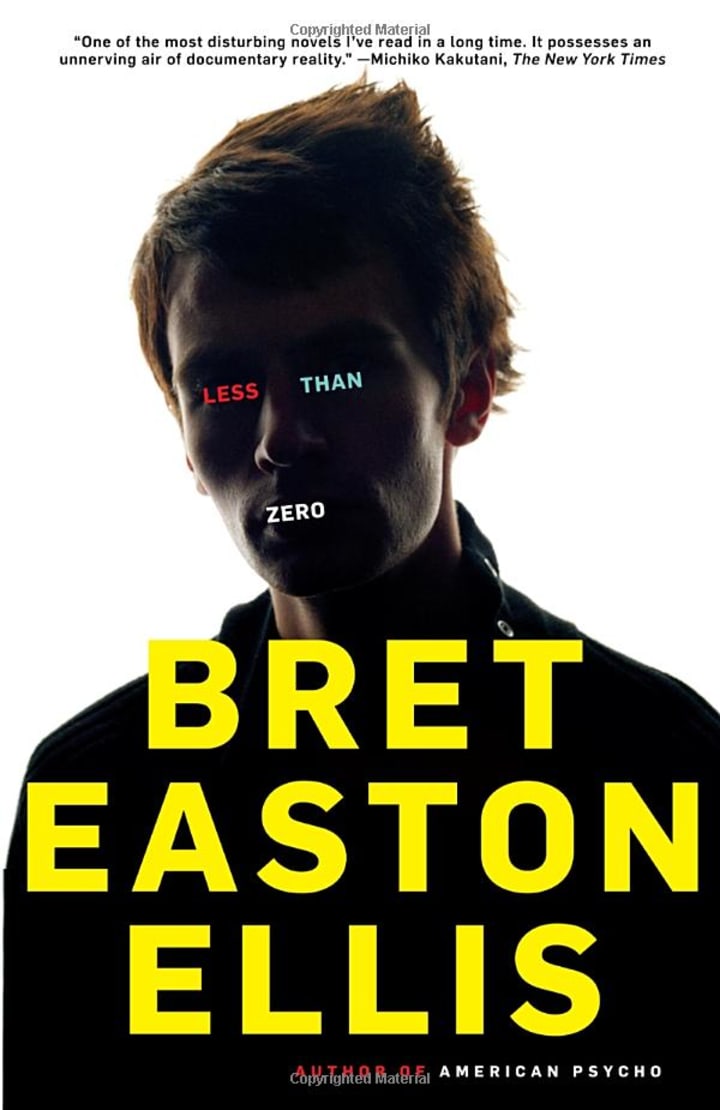 "Less Than Zero" is a gritty and disquieting novel that depicts the disillusionment and moral bankruptcy of a group of affluent young people in Los Angeles. Ellis explores themes of alienation, decadence, and the emptiness of material excess through the eyes of his disaffected protagonist, Clay. Set against the backdrop of the 1980s, this novel offers a searing critique of the shallow and hedonistic culture of that era, provoking reflection on the emptiness that can lurk beneath the facade of privilege.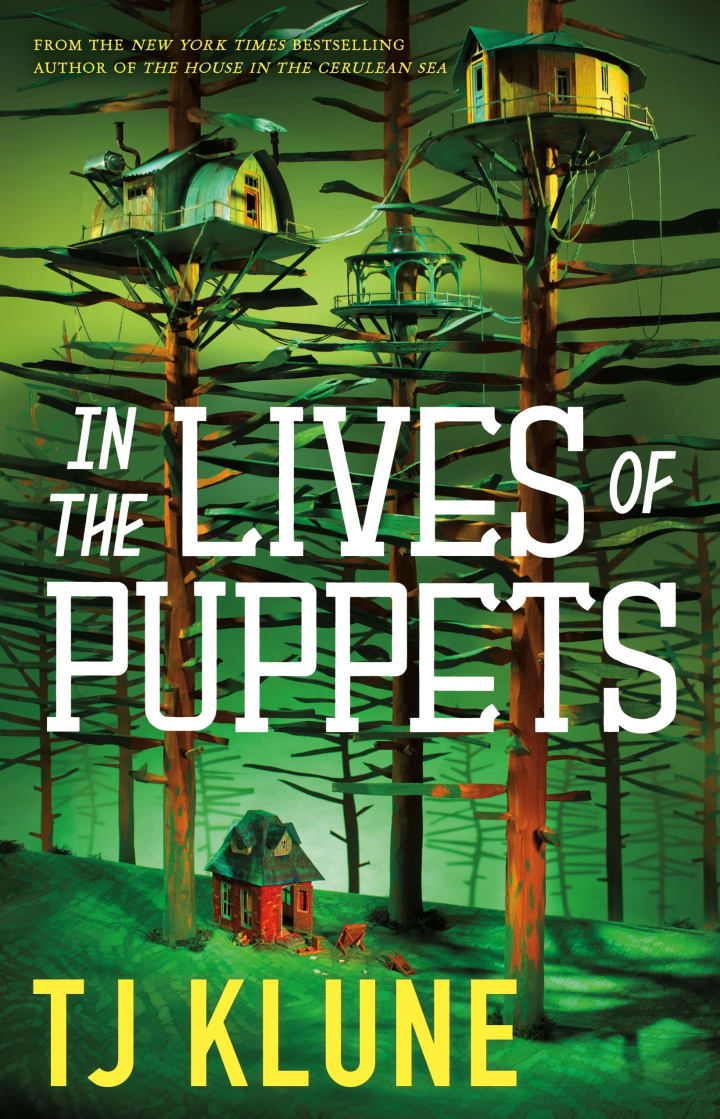 "The Line of Beauty" is a captivating novel set in 1980s Britain that follows the life of Nick Guest, a young gay man navigating the world of privilege and politics. Hollinghurst skillfully explores themes of class, sexuality, and the interplay between personal desires and societal expectations. Through Nick's journey, the novel offers a nuanced portrayal of a society grappling with social change, while also delving into the complexities of personal relationships and the pursuit of beauty and acceptance.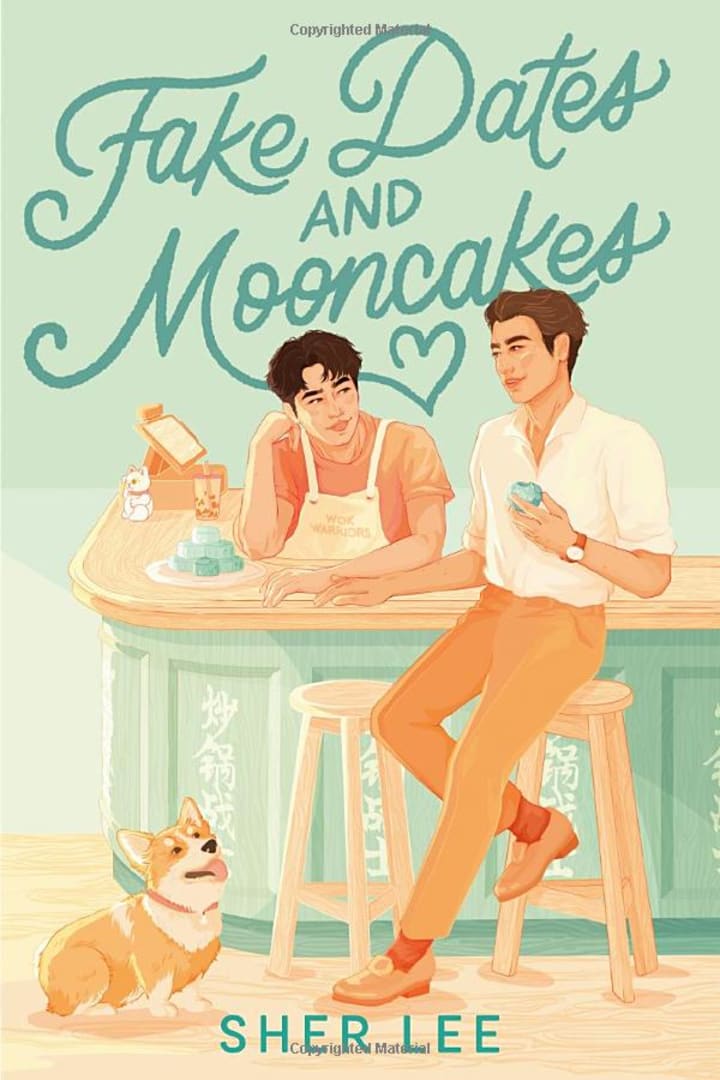 Dylan Tang strives to win a mooncake-making competition to honor his late mother and promote his aunt's struggling Chinese takeout. Along the way, he encounters Theo Somers, a captivating and wealthy individual who becomes a delightful distraction. Despite their different worlds, they grow closer, leading to a fake romance that turns real. However, when Theo's family reveals their true colors, Dylan must navigate rich-people problems while saving his family's business and following his heart.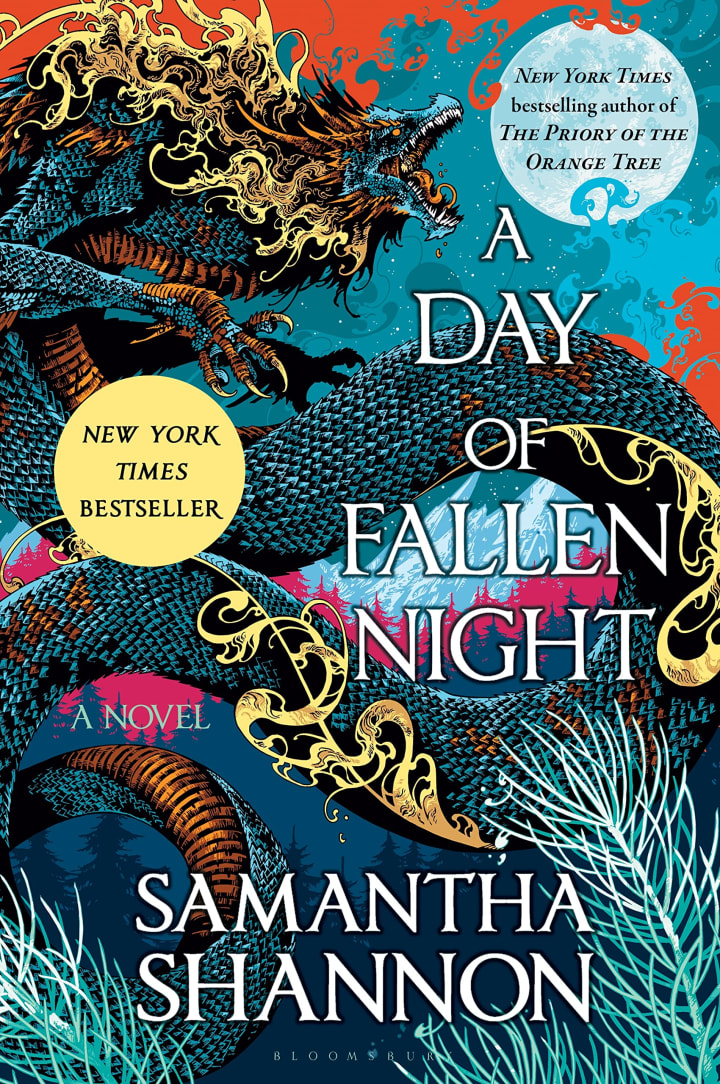 In "A Day of Fallen Night," Samantha Shannon takes readers back to the universe of Priory of the Orange Tree, following the lives of four women whose actions shape their world. As wyrms remain dormant, the Priory's purpose is questioned, while Sabran, Glorian, and Dumai navigate their own challenges. When the Dreadmount erupts, these women must protect humanity from a dire threat.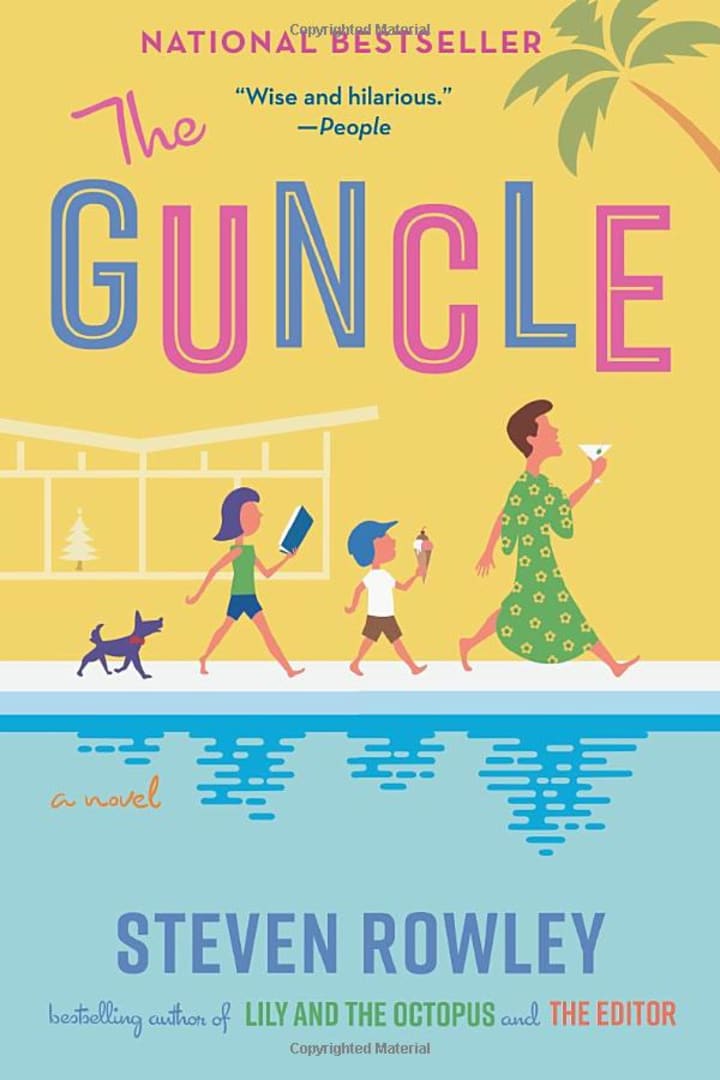 In "Patrick," or "Gay Uncle Patrick" (GUP for short), tragedy strikes, and Patrick, a gay man, finds himself taking on the role of primary guardian for his niece and nephew, Maisie and Grant. Overwhelmed by the sudden responsibility, Patrick must navigate his own challenges while learning to meet the parental void left in the children's lives. Through the "Guncle Rules" and newfound sense of responsibility, he discovers the essence of being human, embracing his identity as a gay man and an uncle.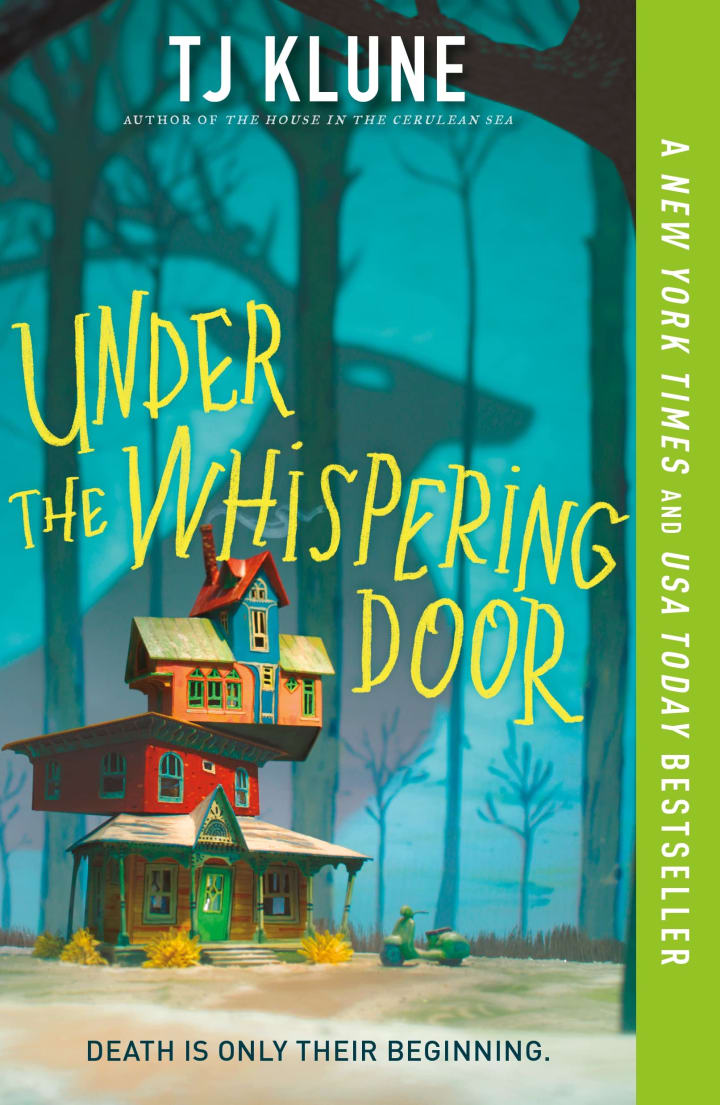 "When Wallace suspects he's dead, a tea shop owner named Hugo offers to help him cross over. Given one week to transition, Wallace seizes the opportunity to live a lifetime's worth of experiences. "Under the Whispering Door" is a heartfelt story about life, death, and finding a true home."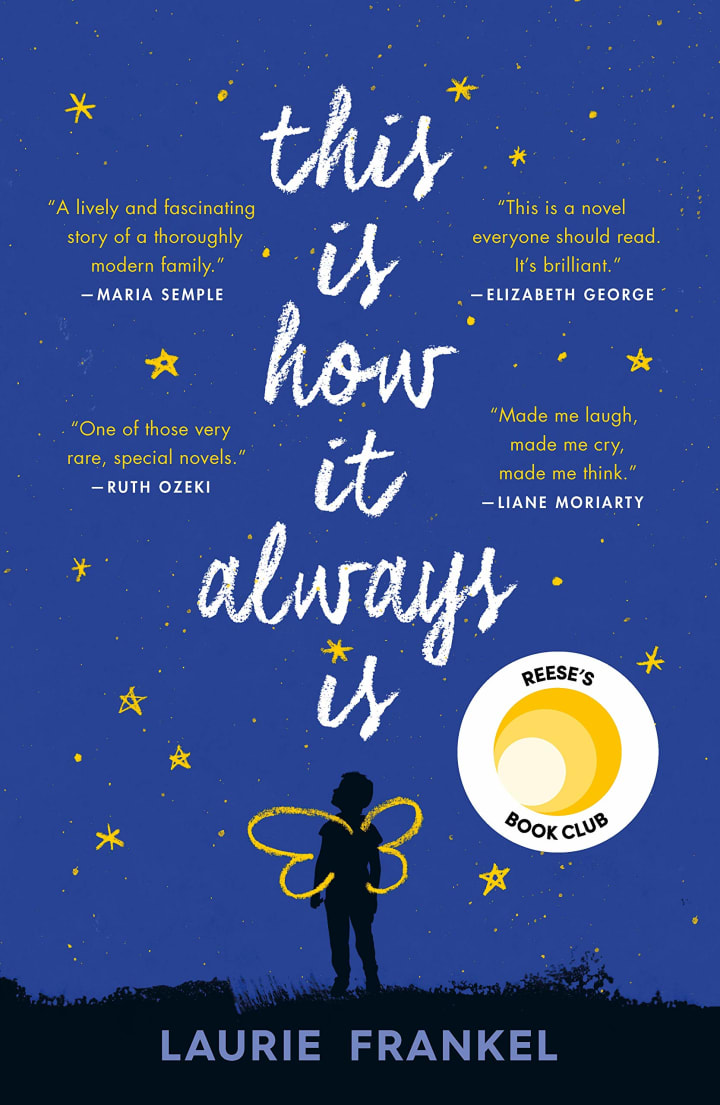 This is the story of a family's secret, their pursuit of happiness, and the transformative power of children. Claude, a five-year-old who dreams of being a girl when he grows up, challenges traditional gender norms. His parents, Rosie and Penn, support his journey but struggle with sharing his truth. As the family keeps Claude's secret, tensions rise until it can no longer be contained. Laurie Frankel's "This Is How It Always Is" explores the complexities of change, parenting, and the inevitable unveiling of family secrets.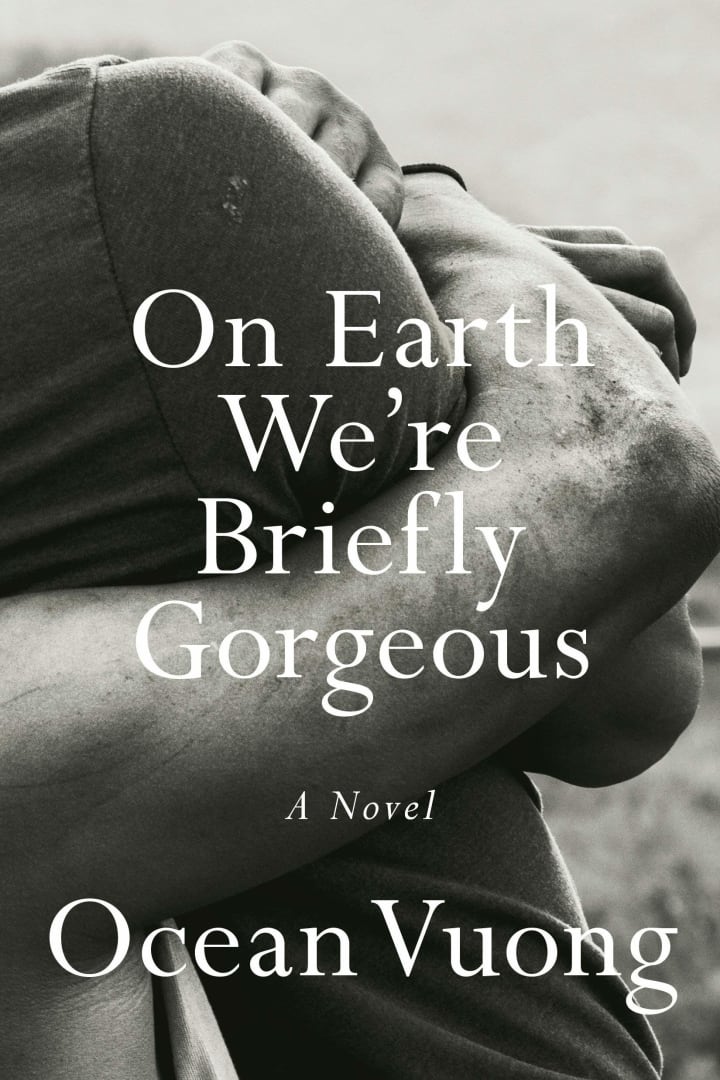 "On Earth We're Briefly Gorgeous" is a poignant letter from a son to his illiterate mother, unraveling their family's history rooted in Vietnam. Amidst themes of love, race, class, and masculinity, Ocean Vuong's debut novel explores survival and healing in a world marked by addiction, violence, and trauma. It is a powerful reflection on the power of storytelling and the longing to be heard.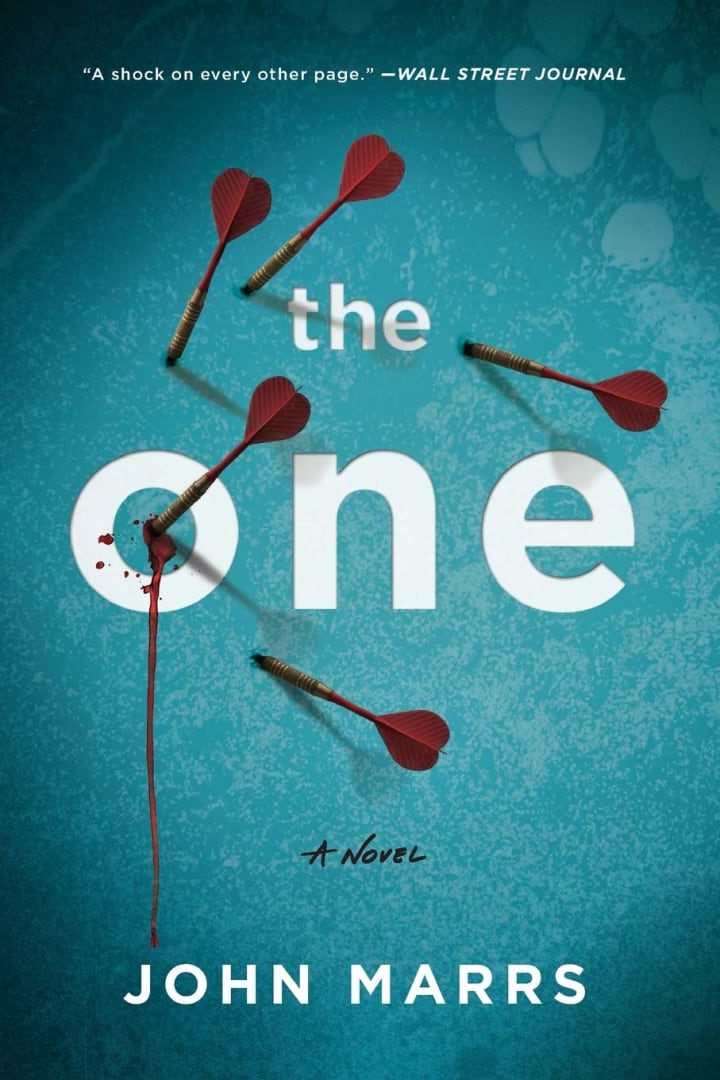 In "The One," Match Your DNA promises to find your perfect partner through a simple genetic test. However, as five individuals are matched with their soul mates, they soon discover that even the most ideal relationships can harbor shocking secrets. This captivating novel explores the consequences of a seemingly simple discovery and how it impacts the traditional notions of dating and love.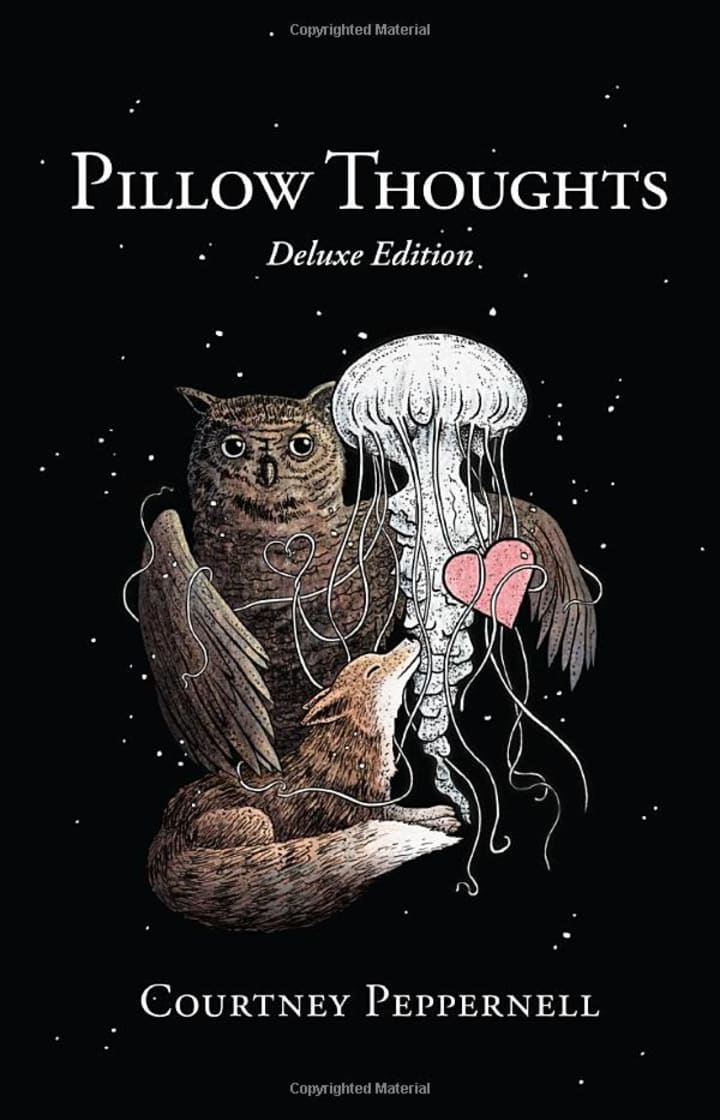 Pillow Thoughts is a collection of poetry and prose about heartbreak, love, and raw emotions. Since its release, an ethereal and awe-inspiring universe has unfolded around it, but the original remains a must-have for lovers, new and old, of poetry and fans of Peppernell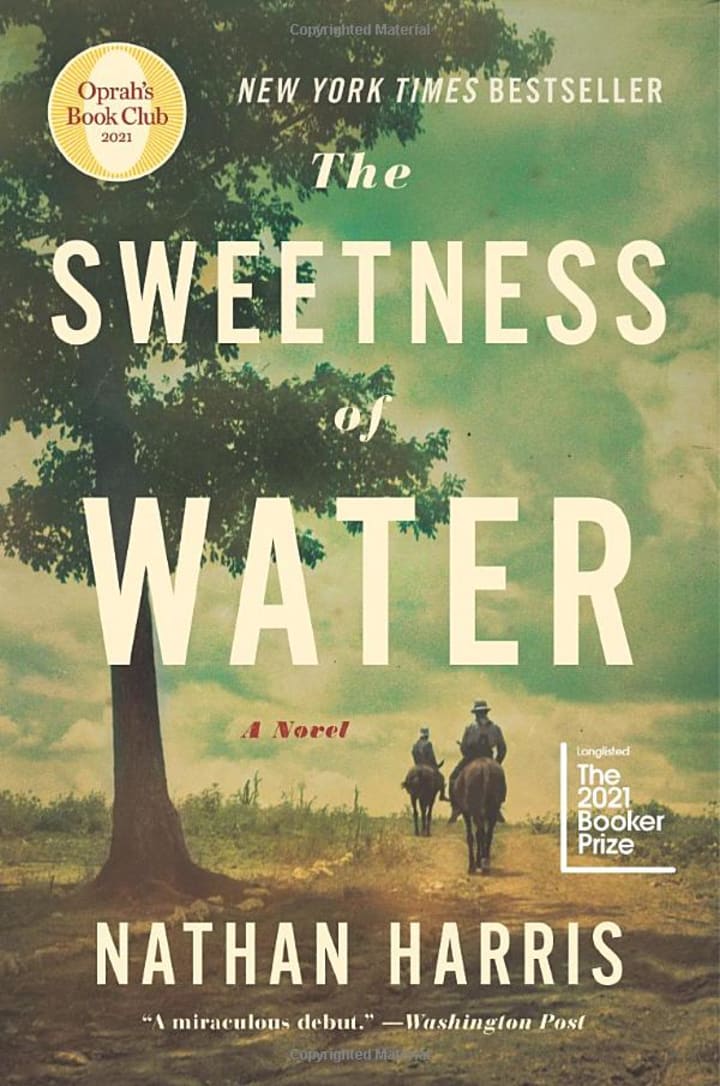 In "The Sweetness of Water" by Nathan Harris, two freed brothers seek refuge on a grieving couple's farm during the Civil War. A forbidden romance between Confederate soldiers adds to the turmoil, resulting in a community shaken by chaos and tragedy. Isabelle emerges as an unlikely leader, offering hope in the midst of violence. Set in Reconstruction-era Georgia, this novel explores love and humanity in challenging circumstances.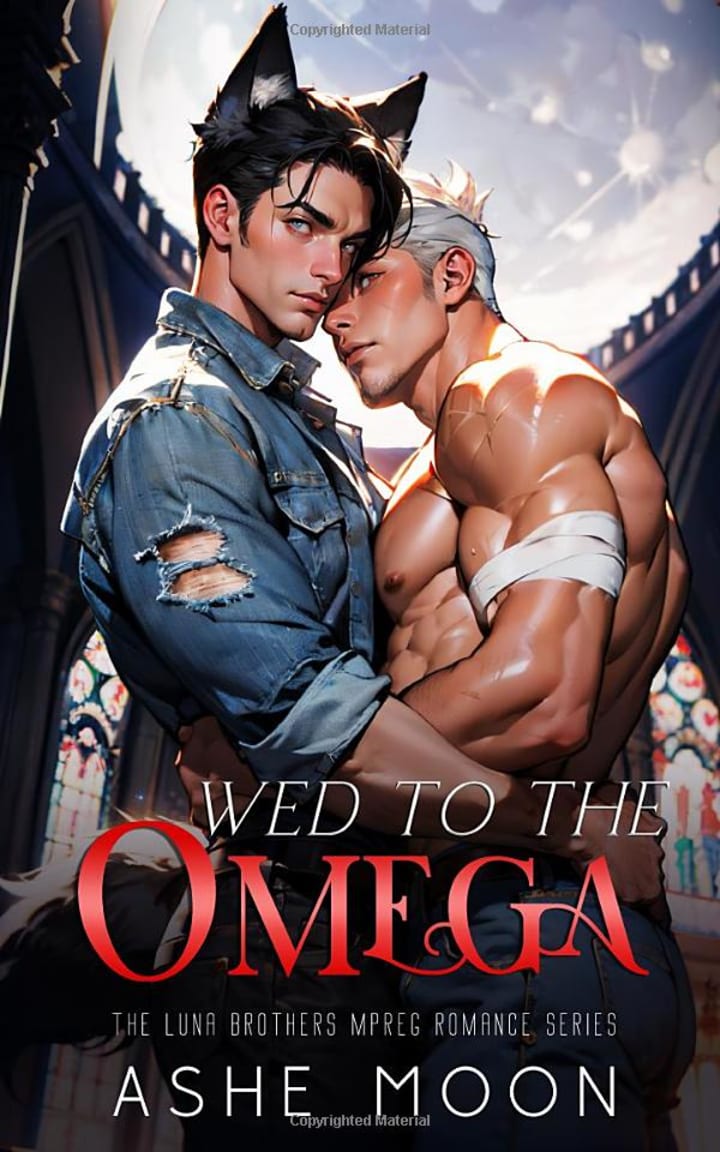 For Tresten Croc, a headstrong omega enrolled in the alpha dominated Fighting Arts School, an arranged marriage is about the worst thing that could ever happen to him—especially when his husband-to-be is none other than his rival classmate, the jockish playboy alpha, Loch Luna.Their families need this alliance in order to retain their place as clan leaders, so the two young fighters reluctantly agree to be wed. There's absolutely no way they'd ever actually fall in love… so what will Tresten and Loch do when they learn they need to produce an heir?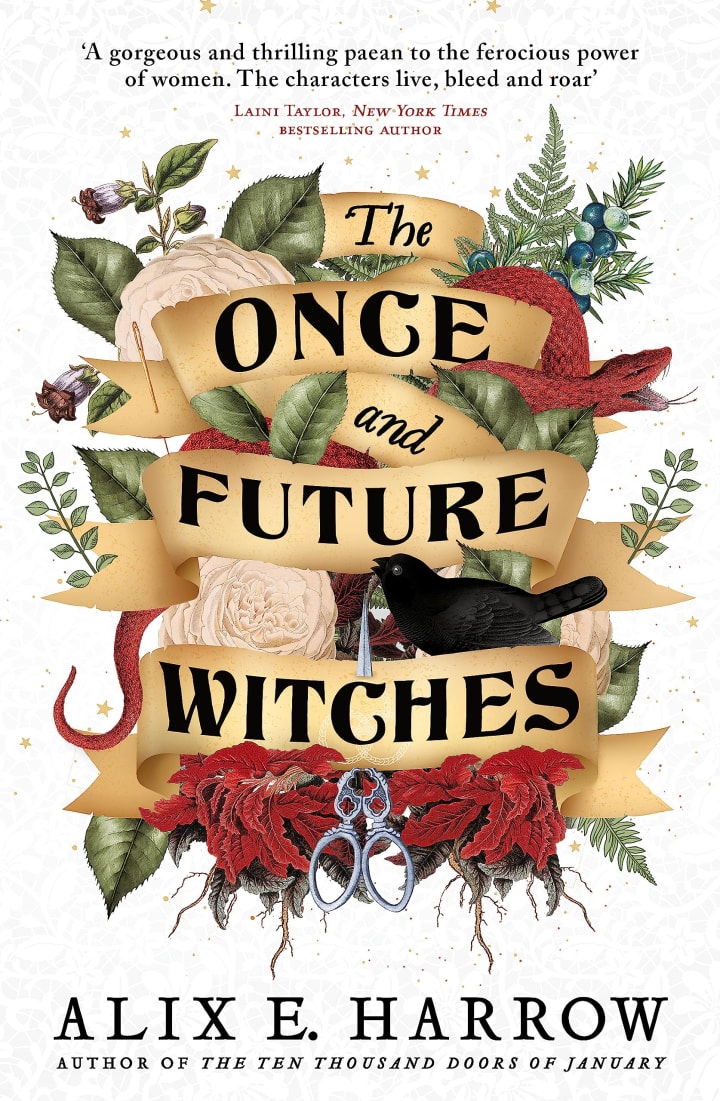 "In 1893, witching is a thing of the past, replaced by suffrage and women's rights. The Eastwood sisters, however, embark on a dangerous path to revive the forgotten ways of witchcraft within the suffragist movement. As they face shadows, sickness, and powerful adversaries, the sisters must harness ancient magic, forge alliances, and mend their own bond to survive the perilous journey that could reshape history."
I Was Never Broken is a raw and heartfelt collection of free verse, poetry, and journal entries that explores love, self-discovery, and the complexities of emotions. With a non-traditional format, it captures the essence of being human, embracing imperfections and celebrating our shared experiences.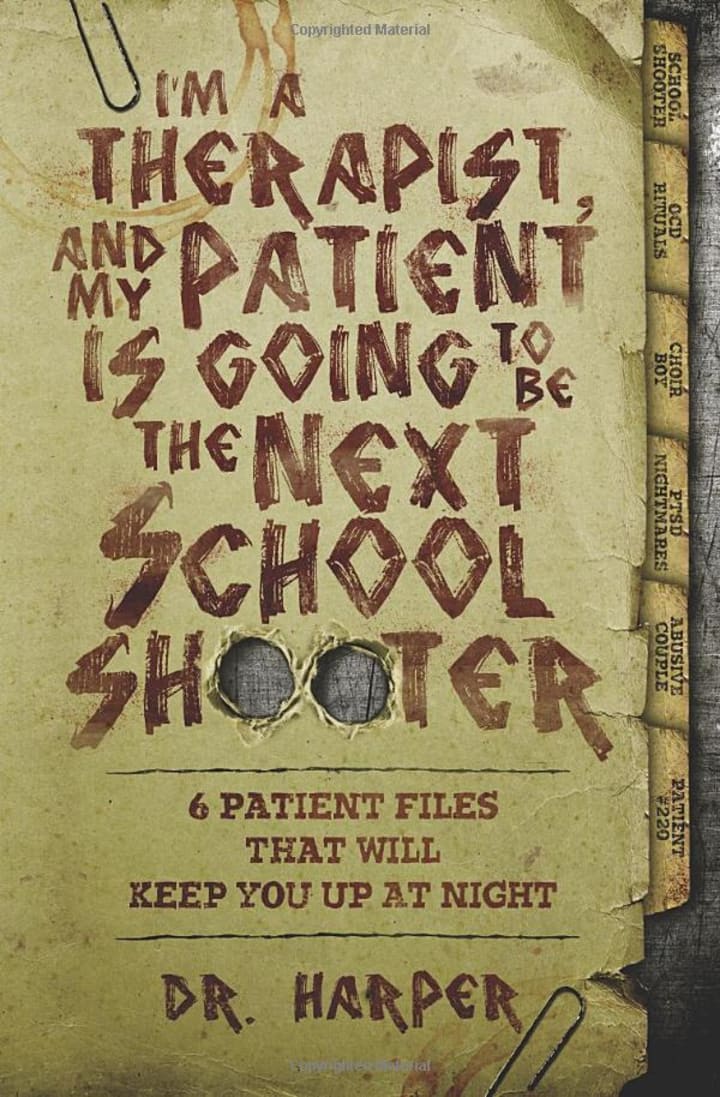 In this gripping and haunting memoir, the author shares their experiences working with deeply troubled individuals, including a potential school shooter, a patient with OCD, and a survivor of abuse. Amidst the challenges and the mysterious deaths of their patients, they remain dedicated to providing support and making a difference. A compelling exploration of the complexities of mental health and the unwavering commitment to help those in need.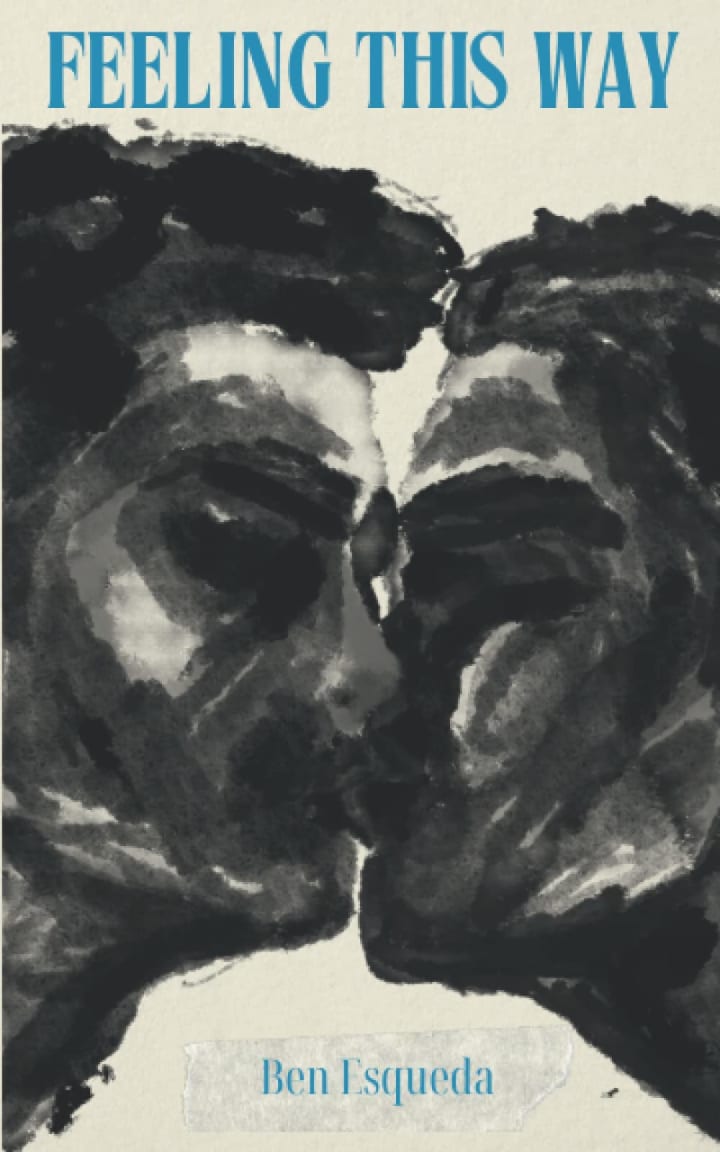 In the spirit of his debut, Intoxicated Heart, Ben Esqueda returns with a fresh, moving collection of poems. From the crushing pain of loss to the elation of new love to the struggle of forging your own path, the messages in this book are ubiquitous, but also distinctly personal to the reader.
Feeling This Way is a tender portrayal of growth and self actualization.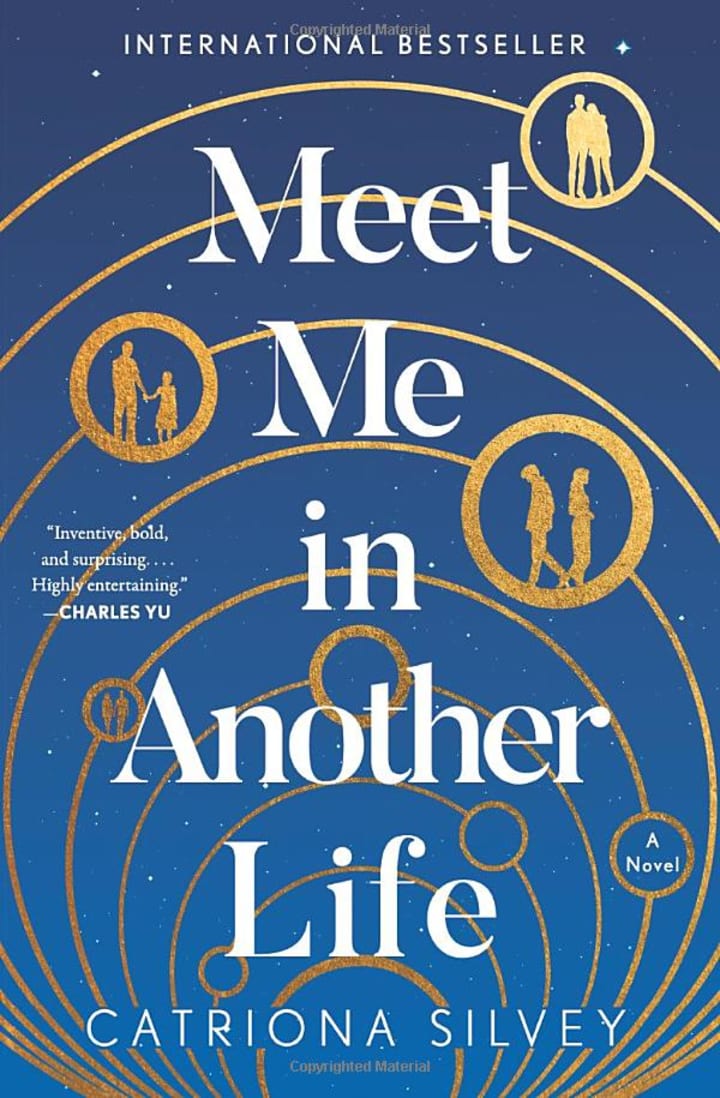 Their connection is instant. They feel like they've known each other forever. Maybe they have? Now they must unravel the mystery of their strange connection. But some mysteries take more than one lifetime to solve…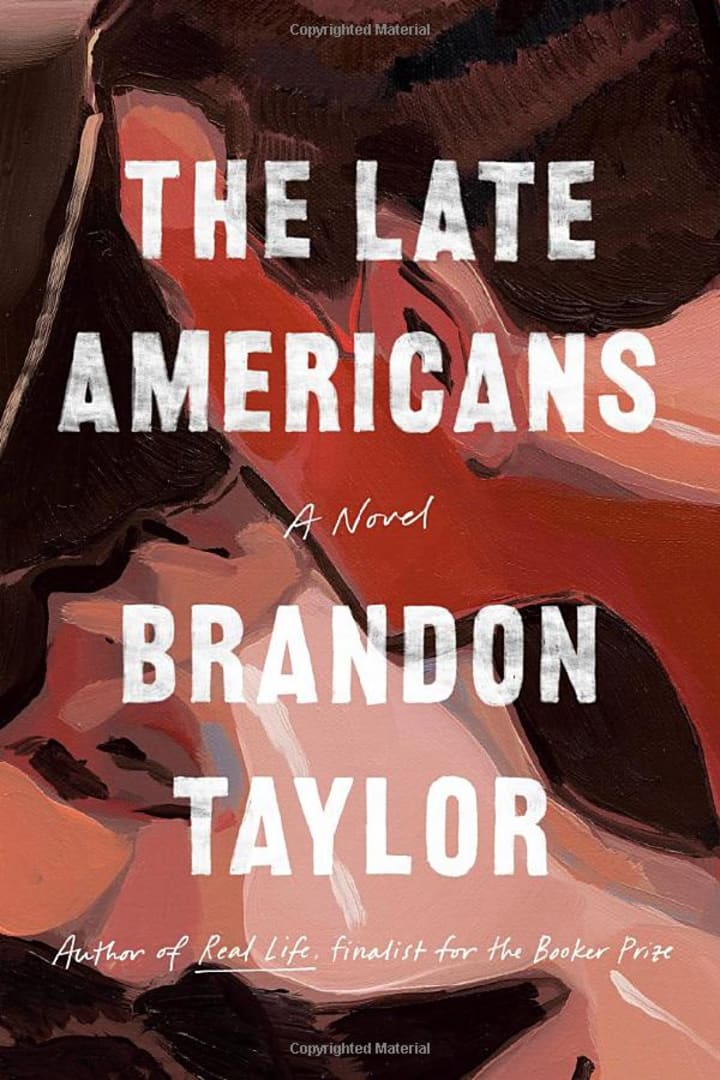 In Iowa City, a group of friends and lovers navigate self-discovery, love, and ambition. From a frustrated poet to an aspiring banker involved in amateur pornography, their lives intersect with artists, workers, and academics. As they face a transformative farewell, Brandon Taylor's powerful novel explores the complexities of friendship and human connections.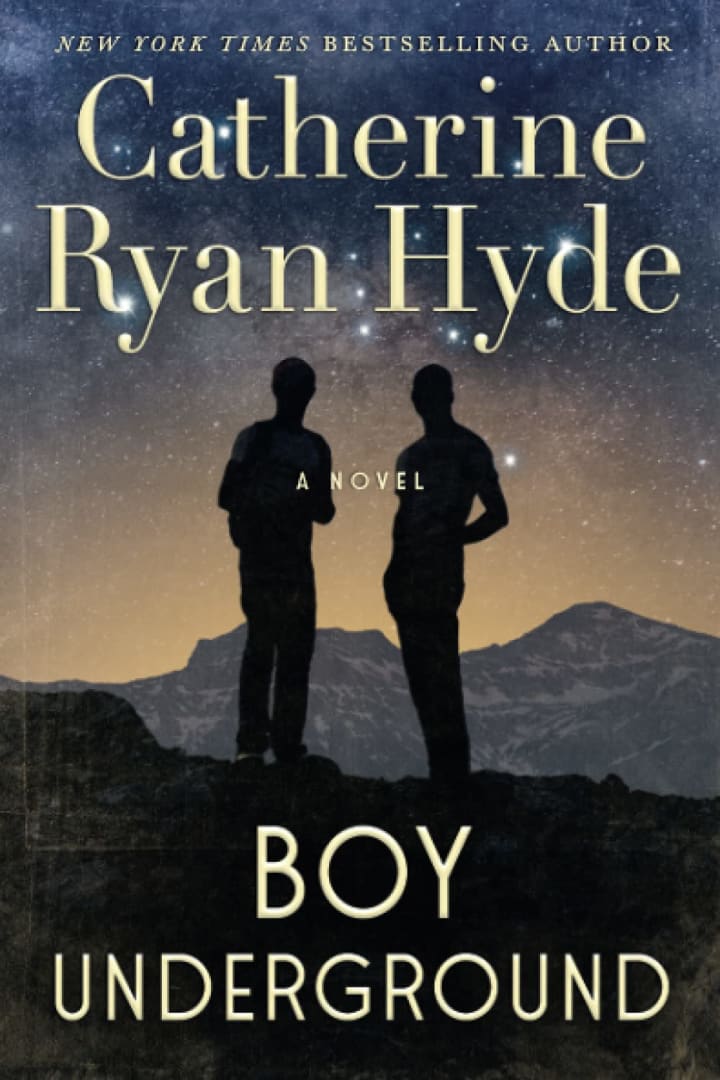 During World War II, Steven Katz forms a close bond with Nick and others, despite their differences in social status. When their lives are upended by the war and internment, Steven becomes a protector for Nick, who is forced to hide. As their friendship deepens, Steven embarks on a journey to find Nick after he goes missing, discovering a sense of belonging and a timeless lesson about love.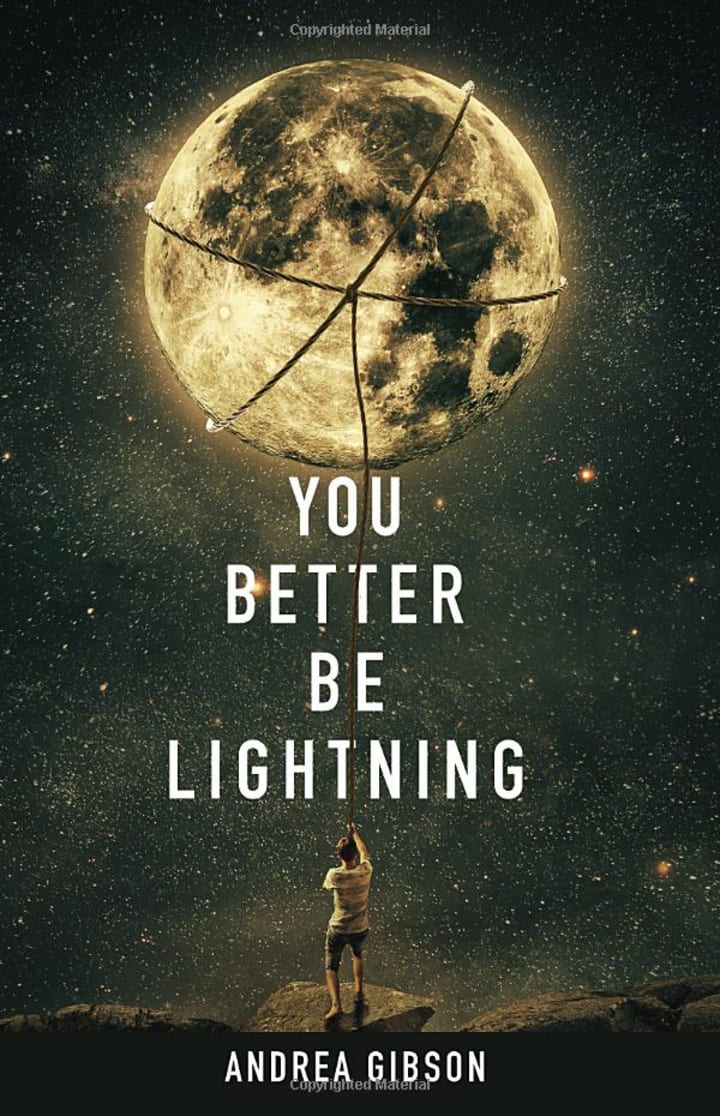 You Better Be Lightning by Andrea Gibson is a queer, political, and feminist collection guided by self-reflection.
The poems range from close examination of the deeply personal to the vastness of the world, exploring the expansiveness of the human experience from love to illness, from space to climate change, and so much more in between.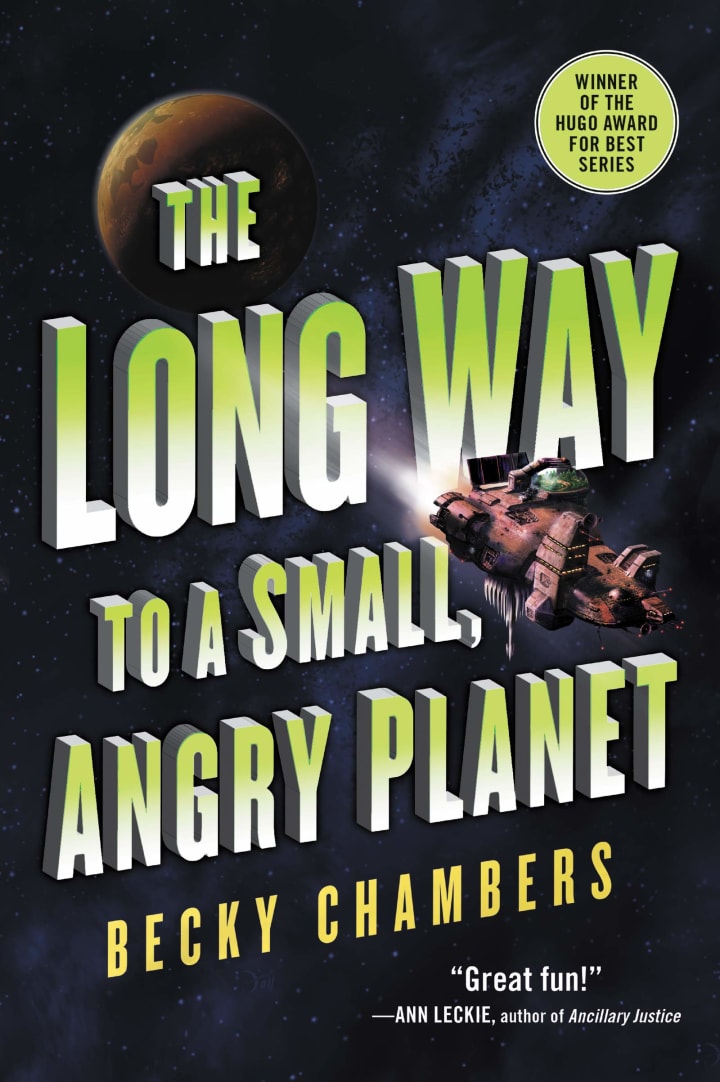 Rosemary Harper joins the diverse crew of the aging Wayfarer, seeking an escape from her past, and together they embark on a dangerous mission through deep space, where they learn about love, trust, and the power of chosen family.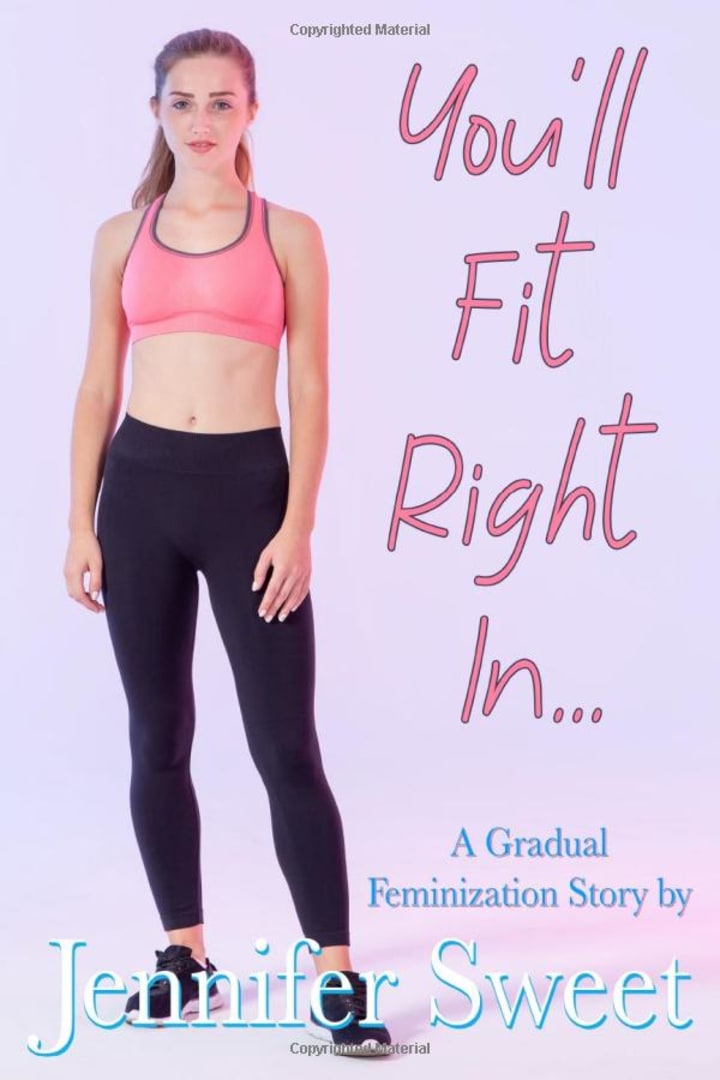 Charlie's company finally did something right — granting each employee a $3,000 wellness stipend to pursue self-improvement hobbies and interests. So he decides to use it to get in shape! But when 100% of his stipend is mistakenly allocated to a women's gym, Charlie is out of luck. That is, until the gym's owner surprisingly allows him to join, even as a man. But how will he ever fit in?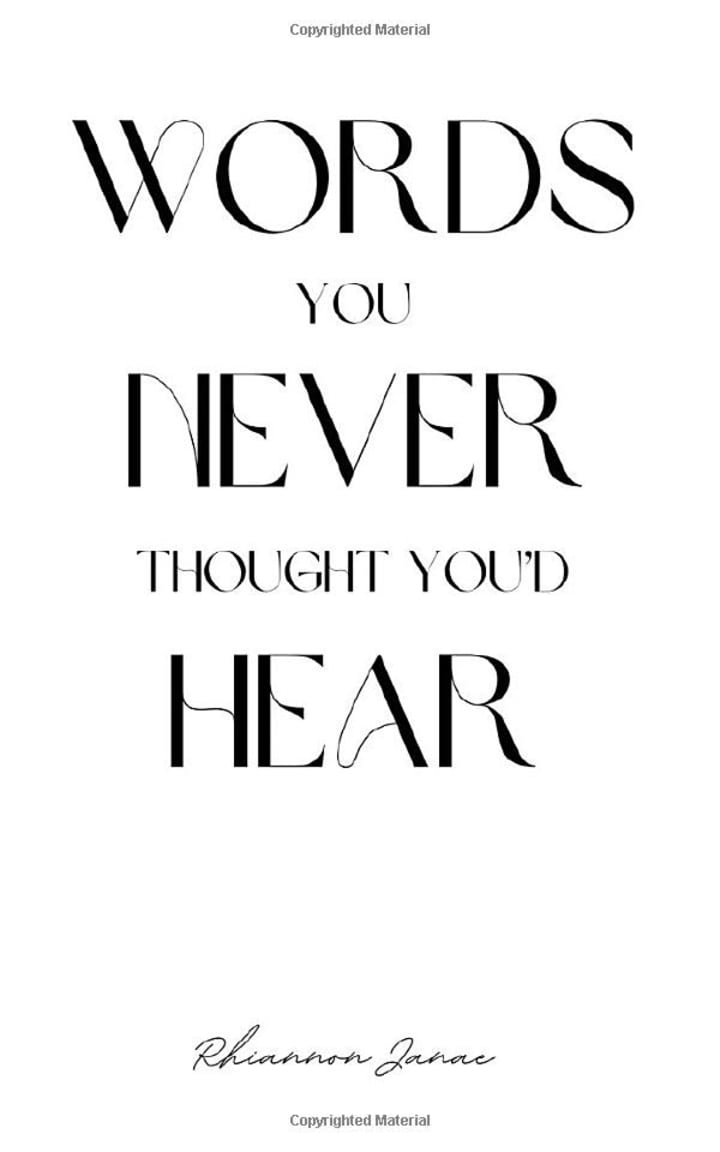 Words You Never Thought You'd Hear is a compelling poetry series book of rebuilding yourself after breaking free from unhealthy relationships while learning how to embrace authentic, selfless love. Its pages paint cosmic imageries of falling in love with someone while also finding magic within yourself. Each of these chapters reminds you how real love is warm and enlightening, and that falling in love with someone else's spirit is just as important as falling in love with your own.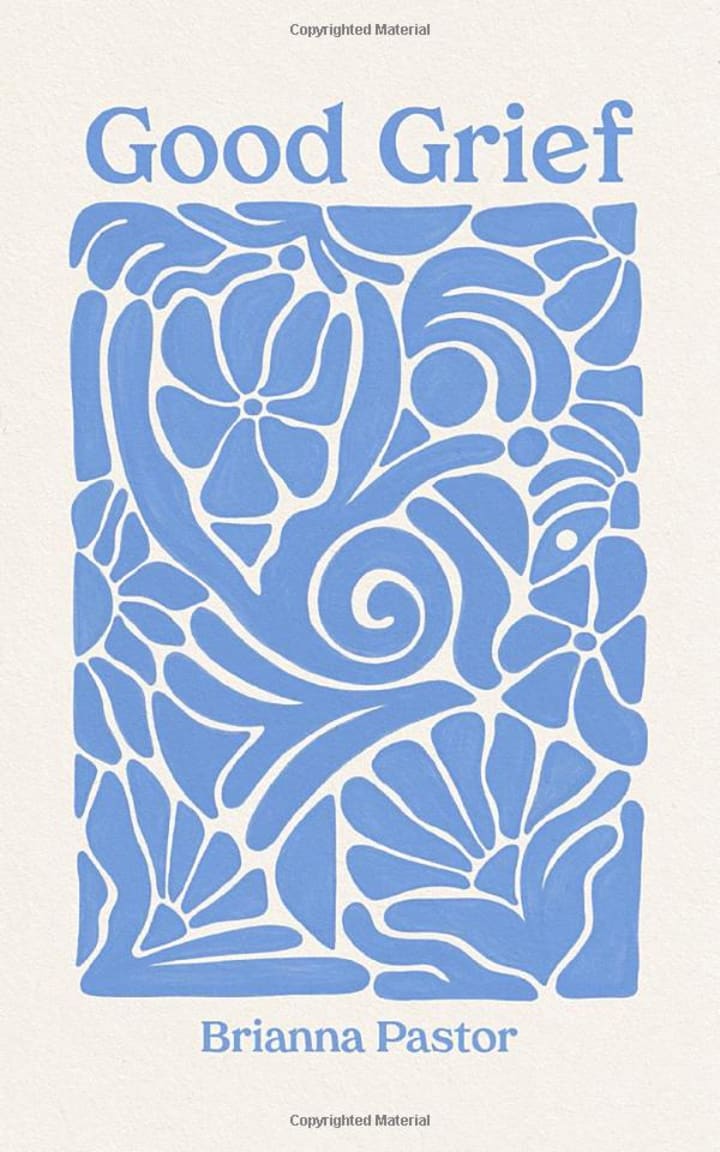 Good Grief is a collection of poetry and prose written within a ten-year period of reflection; a tribute to trauma, loss, self-worth and growth. Written to gently close a chapter of pain, Brianna Pastor also honors the beautiful things that can be found throughout struggle. Good Grief is a delicate reminder that it is okay to acknowledge our most painful experiences while also loving them.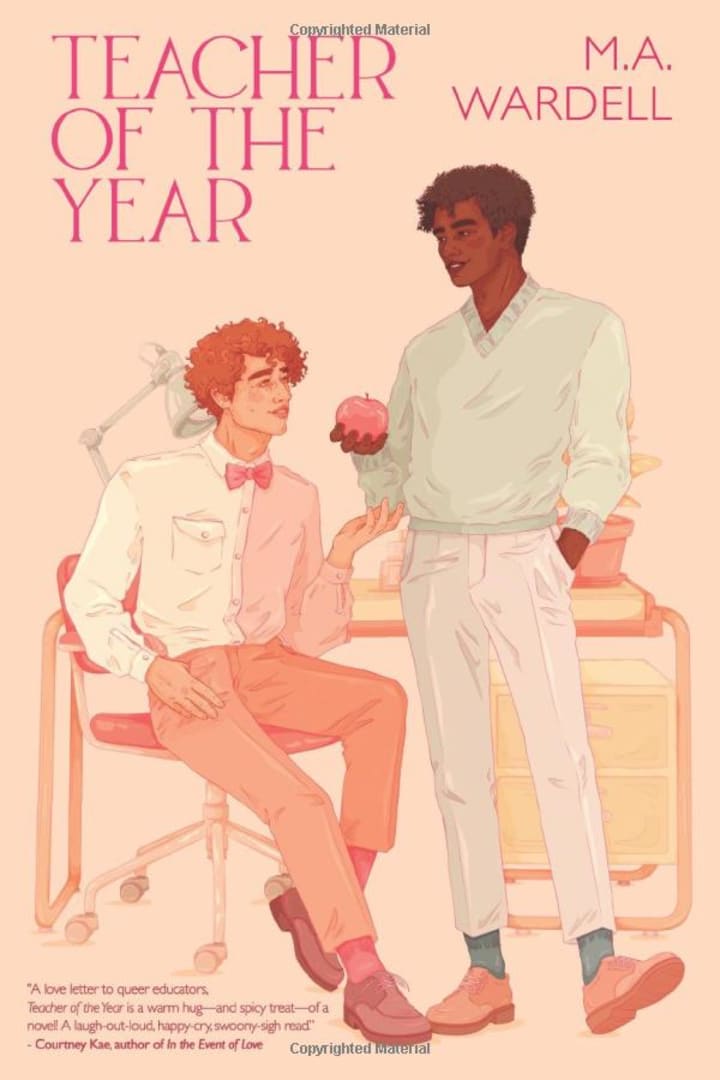 "The Seven Husbands of Evelyn Hugo" is a captivating and emotionally charged novel that follows the life of Evelyn Hugo, a glamorous and enigmatic Hollywood icon. Through a series of interviews with a young journalist named Monique Grant, Evelyn reveals the truth behind her tumultuous personal life, including her seven marriages and the sacrifices she made for fame and love. Reid's masterful storytelling delves into themes of love, identity, ambition, and the complex dynamics of relationships, painting a vivid portrait of a woman who defied expectations and left a lasting legacy.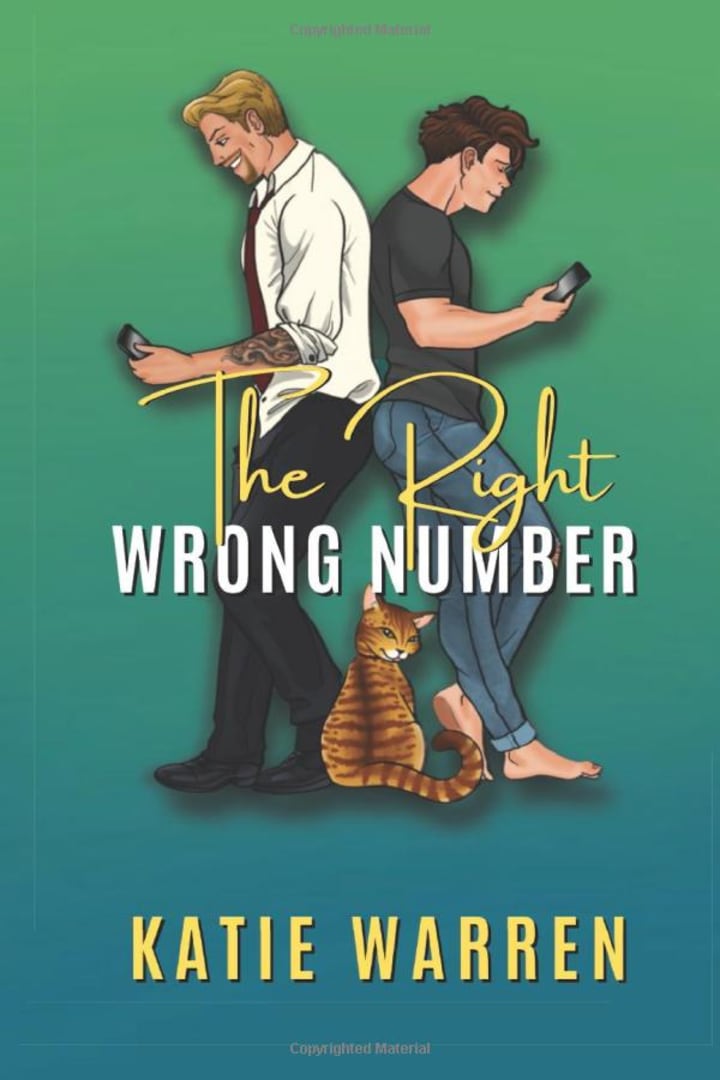 Julian, mourning the loss of his husband, seeks a way to move forward with his life. Encouraged by his friend Nora, he reaches out to his late husband's old phone number, unaware that this act will lead him to unexpected possibilities of finding love and embracing a new beginning. Meanwhile, Liam, tired of his unfulfilling lifestyle, changes his phone number and becomes pleasantly surprised when he receives texts from "Jules," sparking a connection that could potentially bring the happiness he has been longing for.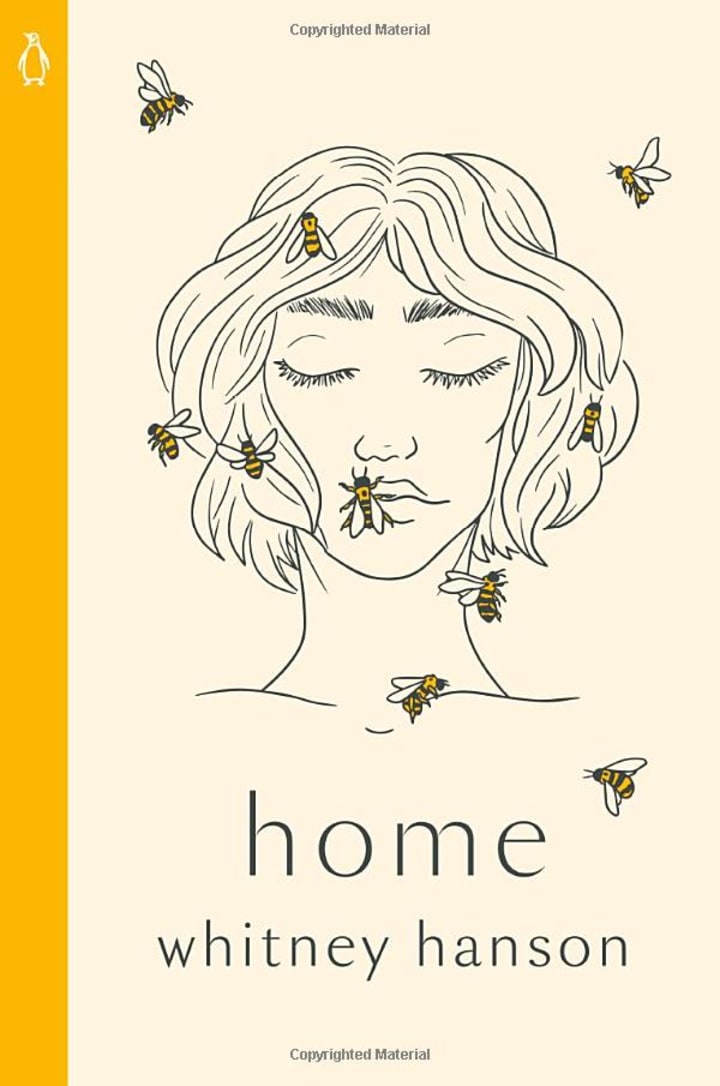 Resonant, raw, and vibrant, Home is a lyrical map to navigating heartbreak. Tracing the stages of healing—from the despair that comes with the end of a relationship to the eventual light and liberation that comes with time—the poems in Home provide comfort and solace, while revitalizing your soul—and helping you make peace with your bees.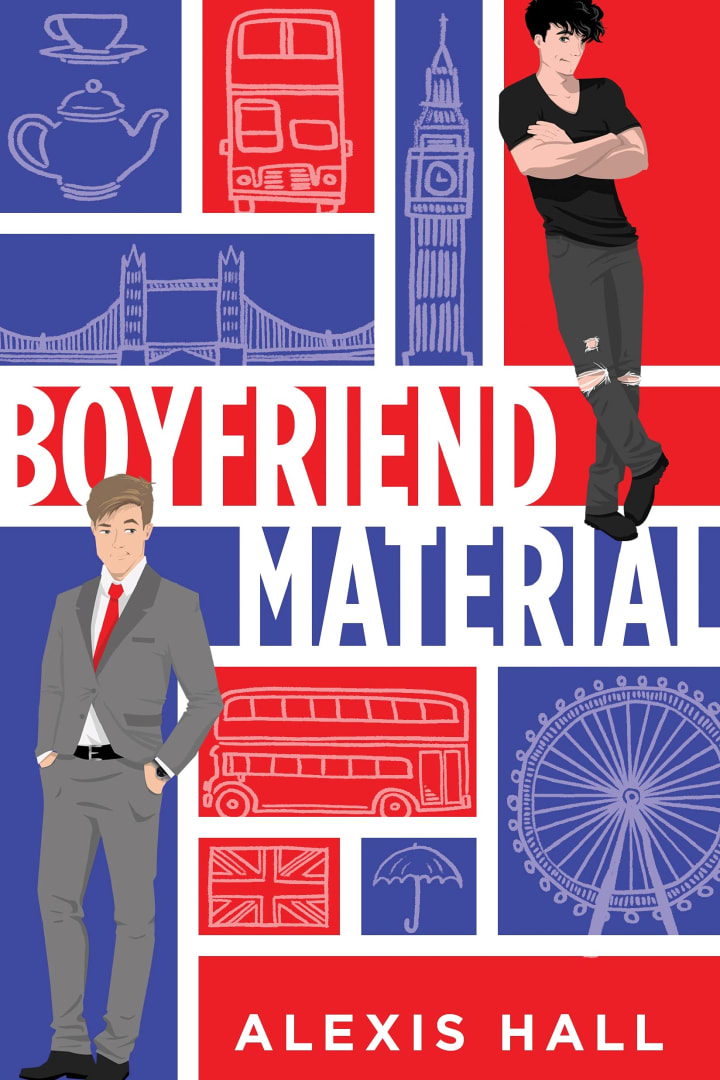 Luc O'Donnell, a reluctant celebrity, is determined to clean up his image after a compromising photo threatens his reputation. In need of a normal relationship, he enters into a fake-boyfriend arrangement with Oliver Blackwood, a respectable barrister. As they navigate their faux romance, they unexpectedly develop genuine feelings for each other, blurring the lines between reality and pretense. With emotions intensifying, Luc finds himself reluctant to let go of the connection they've formed.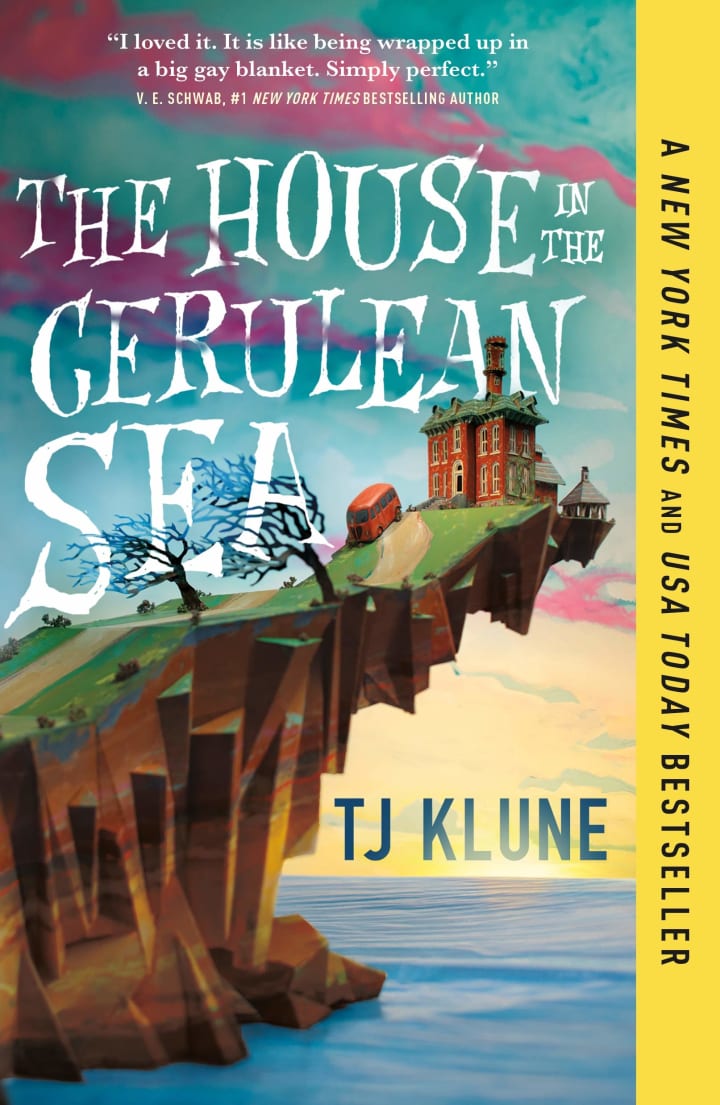 Linus Baker, a solitary Case Worker, is sent on a classified mission to evaluate six dangerous children on Marsyas Island. As he uncovers secrets and forms a connection with the island's caretaker, Arthur Parnassus, Linus faces a choice: destroy a home or embrace an unexpected family. "The House in the Cerulean Sea" is a captivating tale of love and belonging in an unexpected place.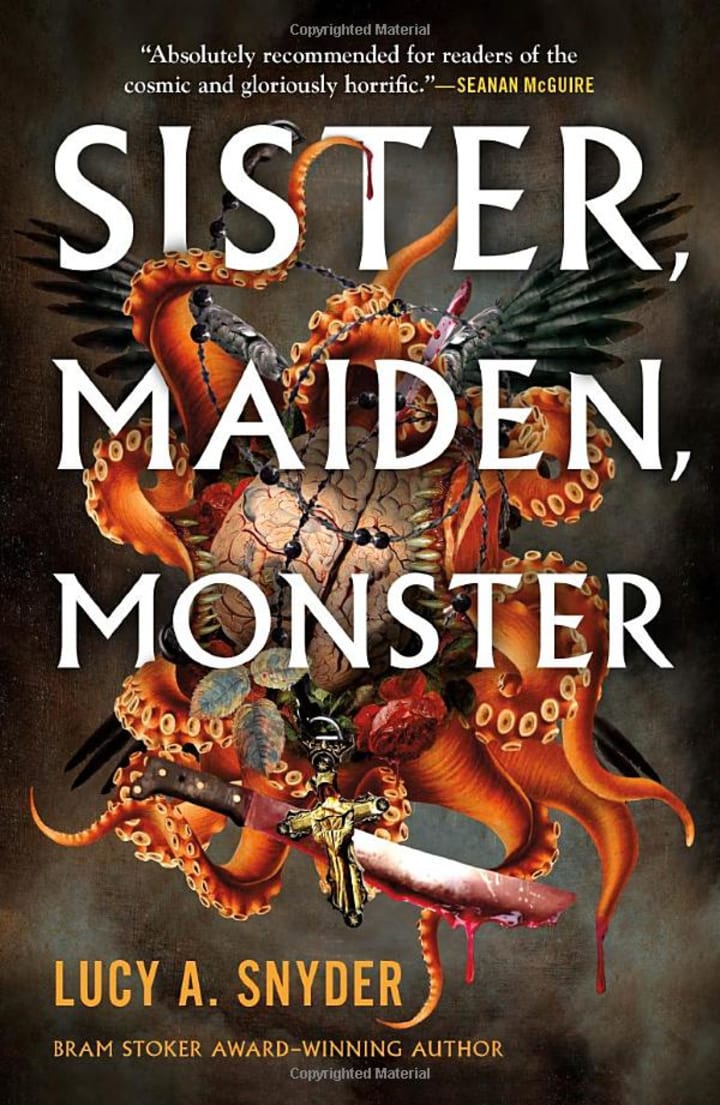 In a world devastated by a virus, a group of women is drawn together as dark forces emerge. Erin explores forbidden desires, Savannah finds pleasure in committing heinous acts, and Mareva grapples with her divine purpose amid a growing desperation caused by her chronic tumors. As the apocalypse looms, their lives intertwine in horrifying ways.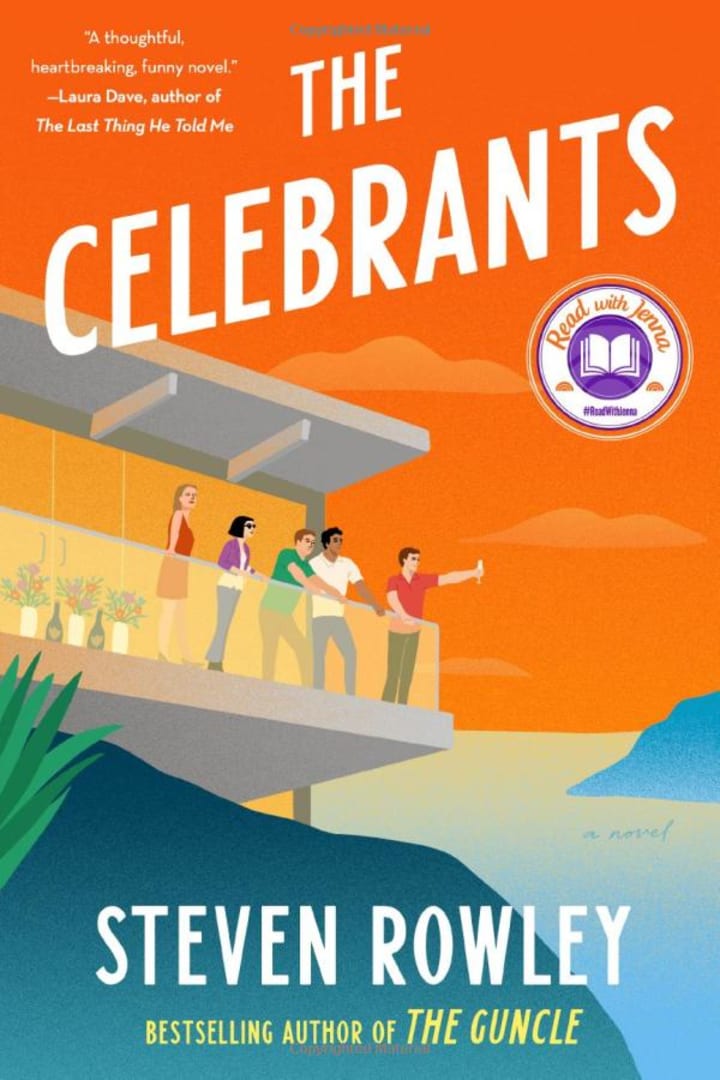 After years apart, Jordan and his college friends reunite on the cusp of a new decade, facing the uncertainties of adulthood. United by a pact to celebrate each other's lives, they gather for living "funerals" to remind themselves of the meaning they hold for one another. However, this reunion is different, as Jordan harbors a secret that will shake their pact. Steven Rowley's heartfelt and humorous novel, The Celebrants, explores the complexities of self-discovery, the enduring power of friendship, and the beauty of celebrating life amidst life's trials.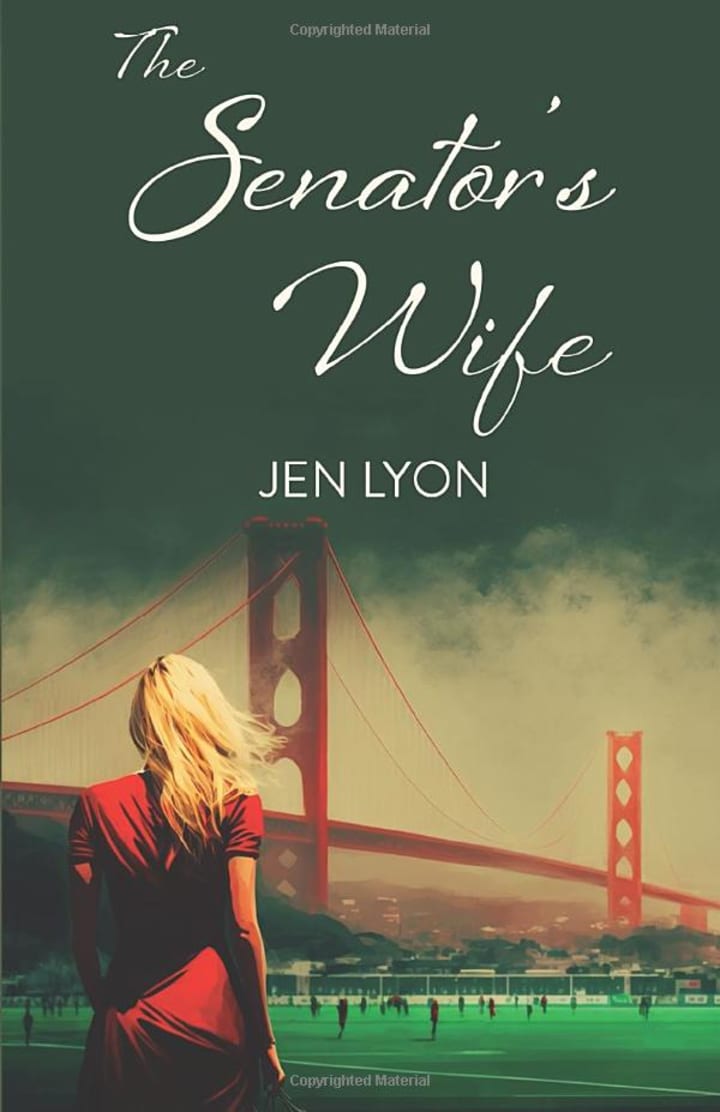 Soccer player Alex Grey saves the life of Catharine Cleveland, the wife of a U.S. senator, and they form a forbidden attraction. As their friendship grows amidst public scrutiny, they must decide if love is worth the cost. The Senator's Wife is the first book in a series.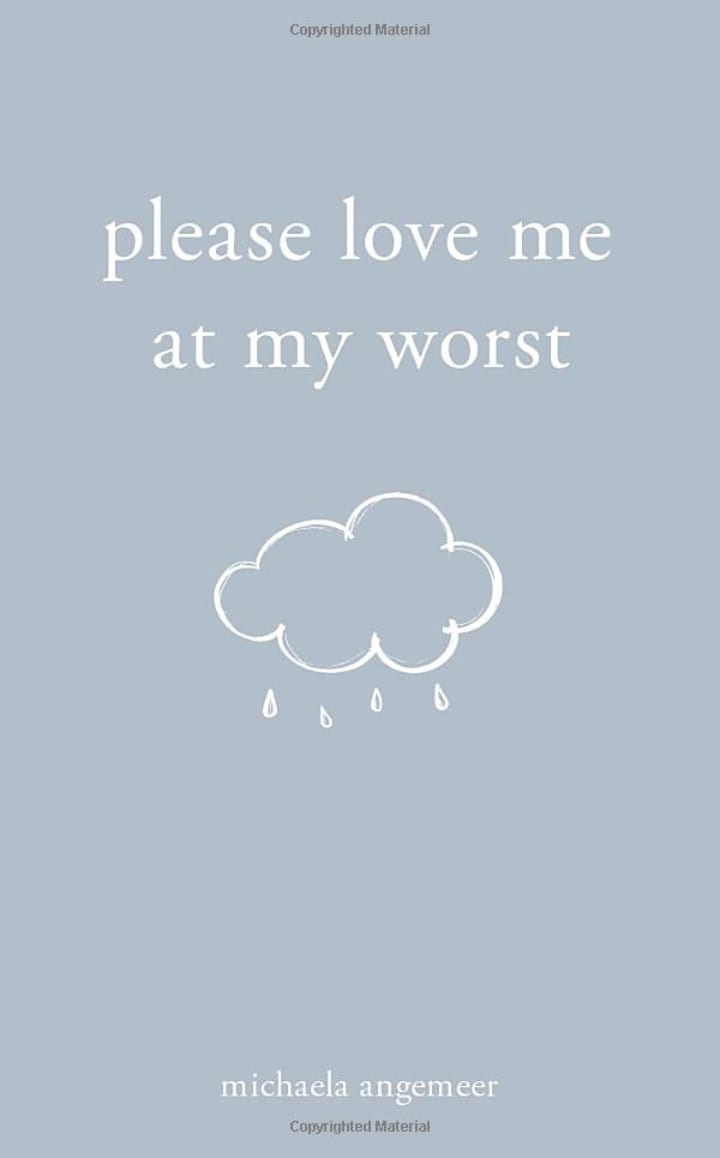 Please Love Me At My Worst is a collection of four sections of poetry inspired by loneliness, unrequited love, and not being able to let go of past relationships. Written during the 2020 COVID-19 quarantine, the book is a reflection of what it means to yearn for people who are unavailable and how important it is to focus on self-love and healing.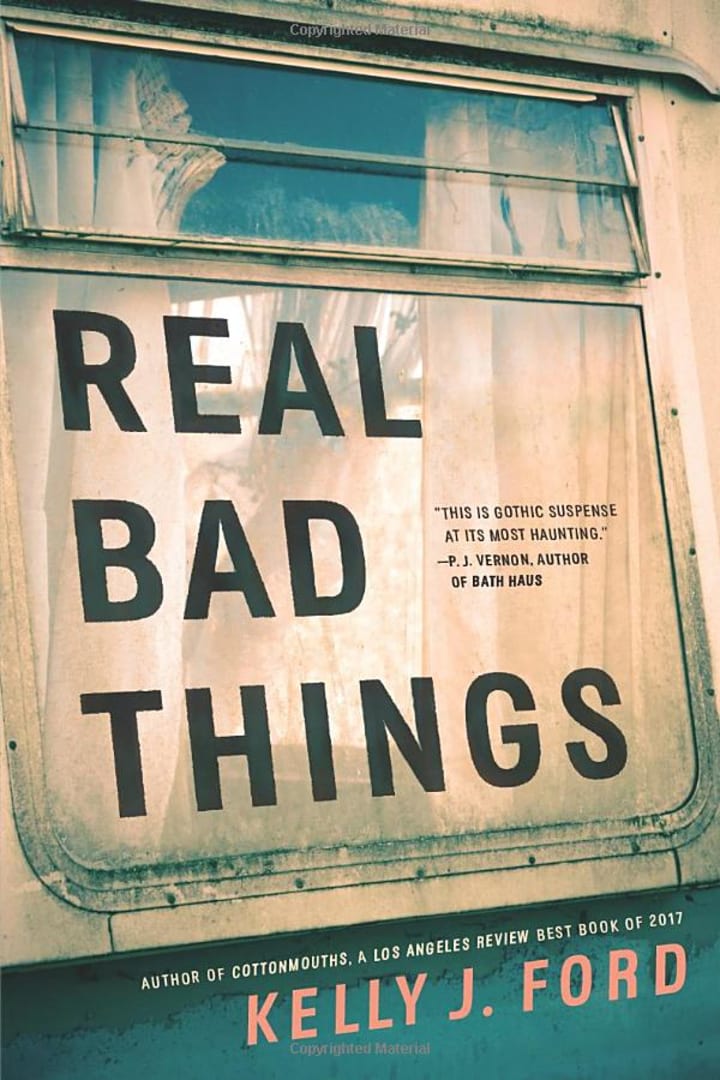 Jane Mooney, haunted by her stepfather's disappearance, returns to her hometown of Maud Bottoms when a body is discovered in the flooded Arkansas River. She confronts her past, seeks justice, and faces the consequences of her actions. As she delves into the town's secrets, Jane risks unsettling the fragile balance and uncovering dangerous truths.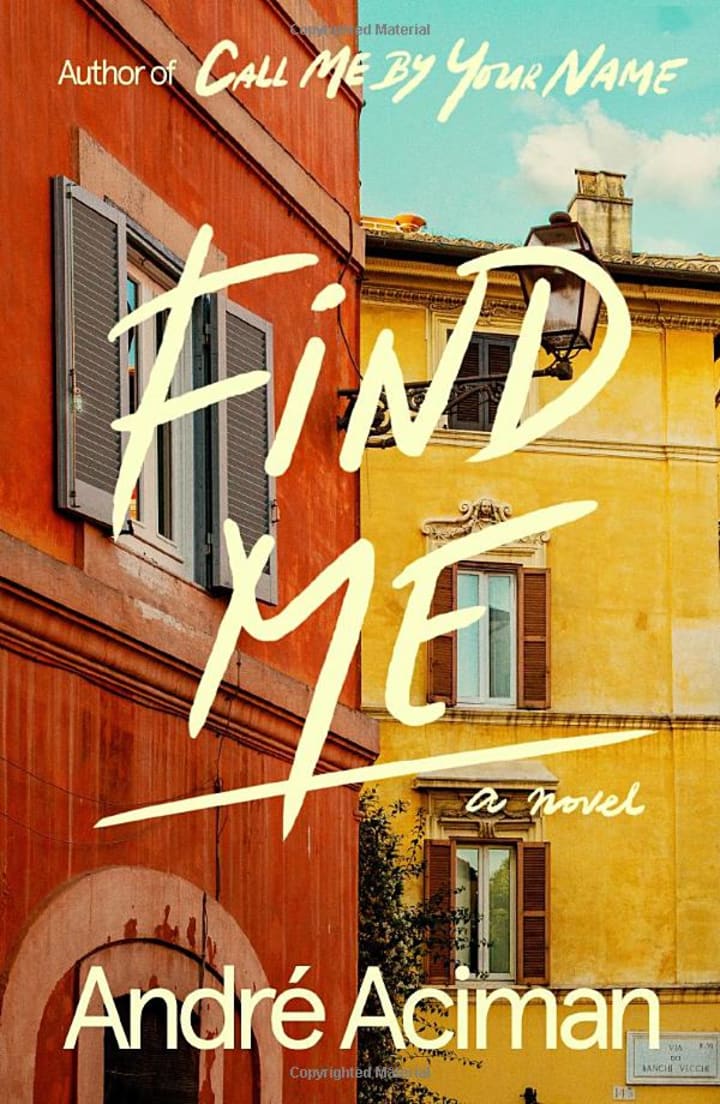 André Aciman's Find Me continues the captivating story of Call Me by Your Name, exploring the lives of the beloved characters. Elio's father, Samuel, embarks on a transformative journey to visit Elio in Rome, where he encounters a mysterious woman. Meanwhile, Elio navigates a significant relationship in Paris, and Oliver contemplates a return to the United States. Aciman once again delves into the complexities of love, showcasing the enduring power of true connection.
In conclusion, the world of LGBTQ+ fiction is rich, diverse, and filled with stories that deserve to be celebrated and cherished. From groundbreaking classics to contemporary masterpieces, these 100 books offer a glimpse into the lives, struggles, triumphs, and joys of LGBTQ+ individuals across time and cultures. Whether you identify as LGBTQ+ or ally, these books provide a powerful opportunity for empathy, understanding, and connection. So grab a cup of tea, find a cozy spot, and immerse yourself in the compelling narratives, unforgettable characters, and thought-provoking themes that await within these pages. These LGBTQ+ fiction books are not just stories; they are windows into the beautiful and complex tapestry of human experiences and emotions. Happy reading, and may these books leave a lasting impact on your heart and mind.
Reader insights
Be the first to share your insights about this piece.
Add your insights