This Senior Has Been Smoking Weed for Almost 50 Years
How Smoking Cannabis Made Me a Better Parent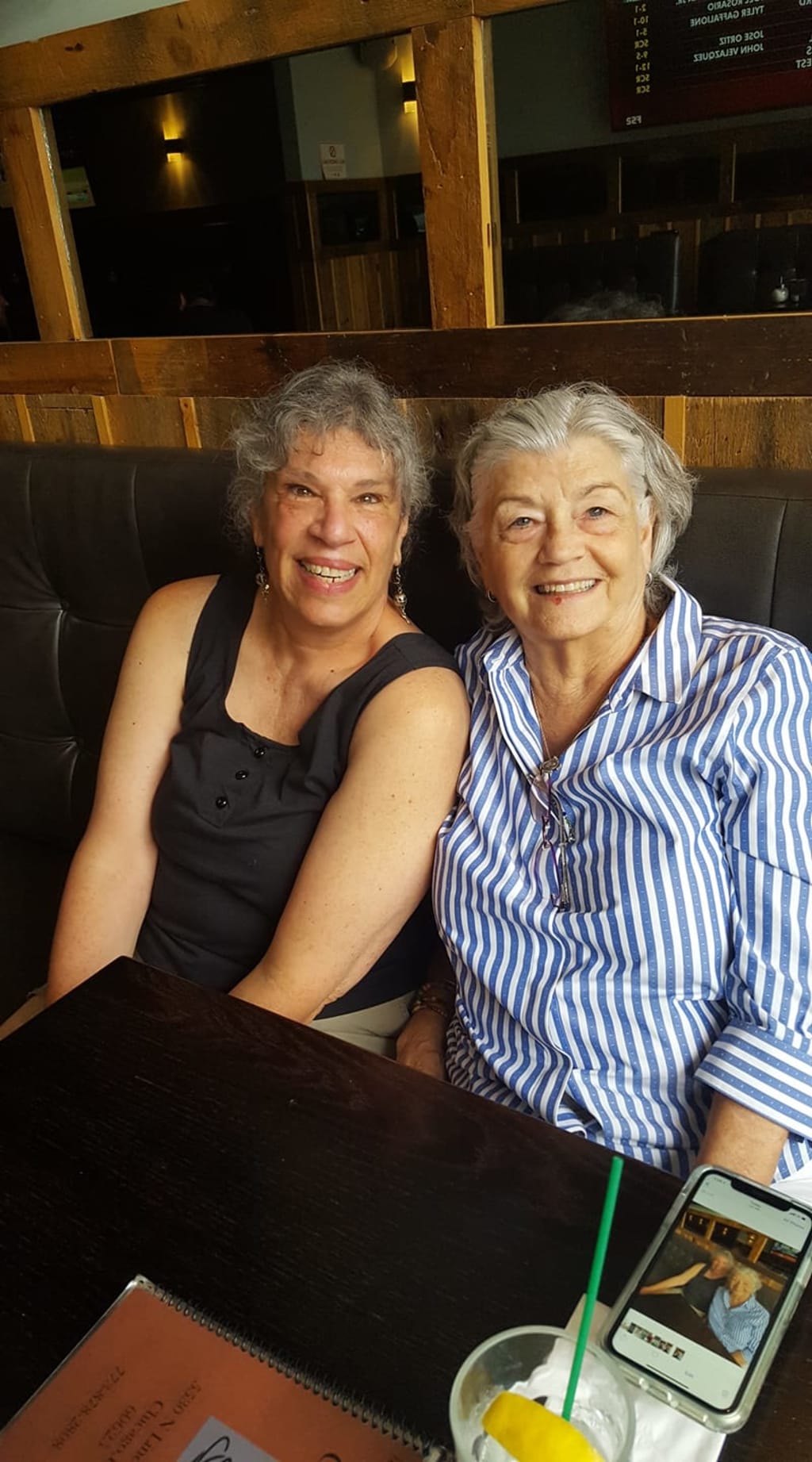 Leslie Kahn, left, with Texas friend, Patricia Stevens, right
I will be the first to admit that I am very tightly wound. I describe myself as a Type A personality who really needs to chill. In my own defense, when you grow up in a household with an emotionally absent, OCD, hypochondriacal, critical narcissist for a mother, it would be pretty impossible to be laid back. Of course, I only discovered how dysfunctional my mother was when I left home to go to university in 1972. I thought everyone grew up in a similar environment.
It wasn't long before I was introduced to weed by my fellow students. Let me tell you about the "olden days" when weed was very different than it is today. My first purchase was a lid of Arkansas Red which cost $5. A lid was slang for an ounce. In those days, your bag of weed consisted of leaves, stems, seeds and buds. It wasn't exactly the best quality as you needed to smoke it continuously to stay high. However, it did the trick for me. I REALLY enjoyed getting high. It allowed me to "get out of my head" and live in the moment, something, which to this day, is hard for me. I have a tendency to focus on all the things that I need to do for the day which tends to overwhelm me. And weed is THE BEST SLEEP AID known to humankind. And food is fucking amazing when you are stoned!
Welp, I graduated from the University of Illinois in Champaign-Urbana in 1976 with a BA in Spanish Literature. My choice of major speaks volumes for taking a gap year which I encouraged my 18-year-old son to do. He has followed my advice and is working at Mariano's... but I digress. I had no idea what I was going to do with my degree, so I did what any self-respecting 22-year-old would do in 1976. I got on a plane and went to Europe, having spent my Junior Year Abroad in Barcelona, Spain.
I will spare you the very convoluted story of how I ended up in Canterbury in England, but I spent the next 2 years living in a very run down 17th century farmhouse located in a valley called Broad Oak, 3 miles from Canterbury. I got a job working at an open air market, selling sewing notions. I had to get up at 5 AM in order to help set up the stall. One morning, as I was unhappily trying to locate the teapot, I happened upon a complete stranger lying on the couch. When I returned home after my day, I asked who this tall, young man was. The response was "That's Martin Aistrope. He's really funny." I ended up marrying that funny man and we just celebrated our 40th wedding anniversary, here in Chicago.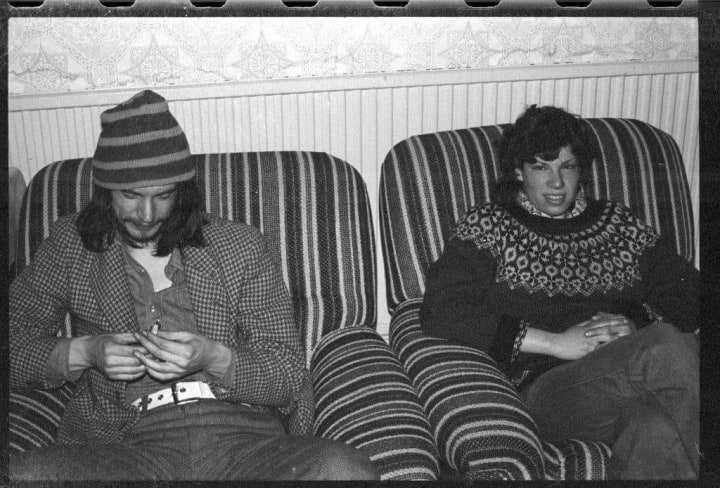 BTW, in Europe in the 1970s and 80s, weed was very hard to come by. It may be very different now. I don't know since I haven't returned to the UK since 1991. It was hashish all the time and it came from Afghanistan, Pakistan, and Morocco. Although you could smoke it in a pipe, the Brits favored mixing it with tobacco in joints. These joints were like nothing I had ever seen before. They consisted of 3 rolling papers glued together. The tobacco and hash were spread evenly from one end to another with just enough room to insert a cardboard filter. It was no easy task rolling this sucker tightly enough so that it smoked evenly. British joints had a tendency to burn down one side. This required a dab of saliva where it was burning to "encourage it" to burn more evenly. I remember our feeble attempts at rolling a 3-prong joint. They never burned well, but it was fun trying.
From Broad Oak, Martin and I moved to the other side of the island to a "hippy commune" in West Wales, near Cardigan Bay. We seemed to be attracted to run down old mansions. This one was even bigger than the farmhouse in Broad Oak and was sitting on 40 acres of land. We preferred to refer to it as an "organic, self-sufficient, housing collective" known as Glaneirw House. It was recently sold to an investor who turned it into a luxury accommodation. Progress, eh?
Martin and I became the pottery makers, the wine and beer makers, and the weed growers. I gotta tell you that growing weed in Wales is no easy task. It is incredibly wet there, or at least it was in the 1980s. Plus, we had to hide it from the surrounding Welsh farmers who would have destroyed it. Then, there were the cows and rabbits to contend with, who were very fond of eating weed. We ended up with very spindly, tall plants which we slow dried in the electric kiln. Much like the Arkansas Red, you had to smoke it continuously to remain stoned.
Martin and I returned to Chicago in 1987, where we have lived in almost every northside neighborhood that follows the CTA Blue Line. We have continued to smoke weed when the majority of our contemporaries abandoned it for alcohol. I have never understood this because I do not do well with alcohol. I don't like the taste, the effects, I get terrible hangovers, and I feel like "death warmed up" the next morning if I drink more than a glass of wine.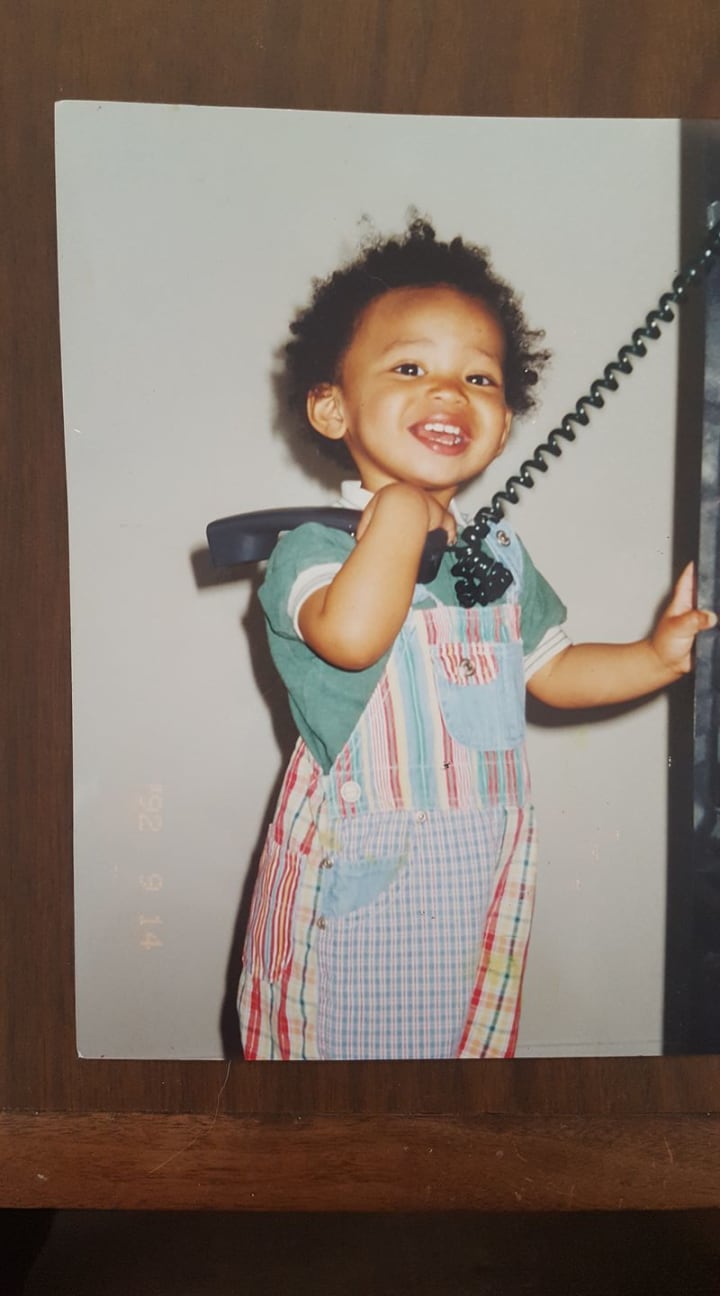 Fast forward to 2011. Martin and I had adopted a newborn in 2000 and he was 11 years old. We did not expect this child to have special needs, but as they say, "life happens while you are making plans." Our son had debilitating sensory integration dysfunction and flew into rages. He had been hospitalized in psychiatric wards 4 times between 2006 and 2009.
I stumbled upon a blogging site, ChicagoNow, and applied as a writer. I was accepted and used it as my "therapy" to vent about the hell our son put us through. I gotta tell you that smoking weed while parenting our son saved me from doing anything stupid. I know there are those naysayers who believe that moms shouldn't use weed, but "walk a mile in my shoes first" before you cast aspersions. It truly made me a better parent. I was not only able to cope better with the tantrums and rages, but it made playing Monopoly for the 147th time more enjoyable. It typically took our son 45 minutes to fall asleep at night. This required 45 minutes of bedtime story reading which seemed to take no time at all when stoned!
Miraculously, our son was able to turn things around after he was aware that I was actively seeking placement for him in a residential care facility. He asked me not to send him away. I told him it was up to him. He ended up going to a mainstream Chicago Public High School after spending 6 years in a therapeutic day school. I can not overstate what an accomplishment this was for him and for us. This past June, he graduated from Roosevelt High School in Albany Park.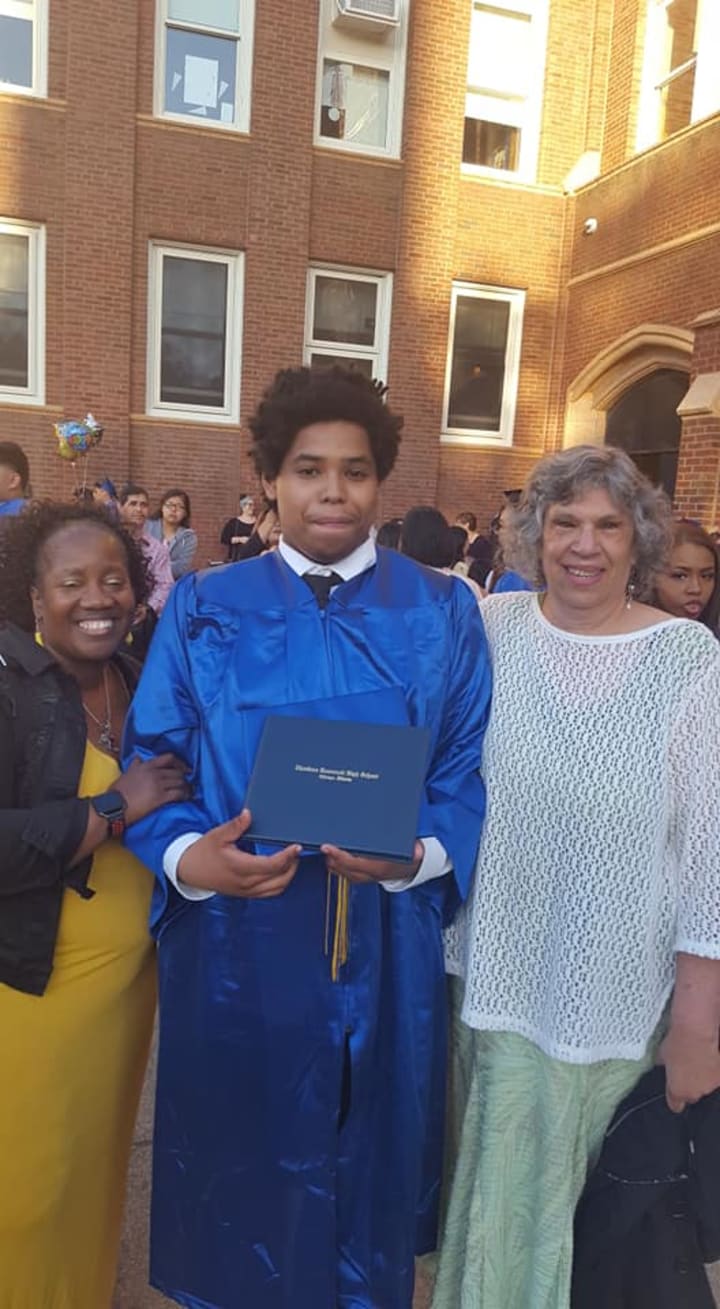 In 2015, I decided that I no longer needed to blog about my son's behavior since he was back on track. Also, I was one of 139, 437 "Mommy Bloggers" in the world (I just made that number up as I have no idea how many there are). Very few people were actually reading my blog. My community manager suggested I choose a completely different topic. I chose to start writing about Medical Marijuana.
I knew absolutely nothing about the science of why and how cannabis works to treat so many different conditions and illnesses. I started doing research and "learned on the job." How the cannabinoids in the cannabis plant interact with our endocannabinoid system is one of the most fascinating and seemingly little known natural wonders.
My timing was impeccable, for a change, as the Illinois Medical Cannabis Pilot Program was 6 months away from its official start. I joined a cannabis based Facebook group and met hundreds of like-minded cannabis activists. People started reading and sharing my blog.
A year after I became a cannabis writer, I was approached by the owner of one of the Illinois medical cannabis dispensaries about writing for their website. I jumped at the chance. Three years later, much has changed in the cannabis industry in Illinois and in the US. I am no longer writing about the Illinois market but the same owners have dispensaries in Maryland and Arkansas.
The majority of Americans favor the legalization of medical cannabis and more than 60% support federal legalization of recreational cannabis. Lawmakers are poised to file legalization bills which may actually pass during my lifetime. Woot woot!
Seniors are the fastest growing demographic of new cannabis users. Many used it in their teens and 20s and are embracing it again in order to replace harmful prescription drugs. Others who have never used it and were put off by the stigma are trying it. Both groups are tired of using medications that not only don't work but create other medical problems.
I have never been in the "cannabis closet" so I have never had to come out. At age 65, I walk 3 miles every day of my life. I only take one prescription medication for high cholesterol. I am determined to get off that and am on a low-carb diet to lose weight. So far, so good, although I am constantly jonesing for hot garlic bread, cakes, muffins, pies....
I credit my good health with my almost 50 year cannabis usage. One of the things I learned in my research is that long-term cannabis usage has preventative qualities. That's my story and I am sticking to it!
And here is what Martin looks like today!