Stoner Stocking Stuffers
Unique and creative stoner stocking stuffers to light up this holiday season.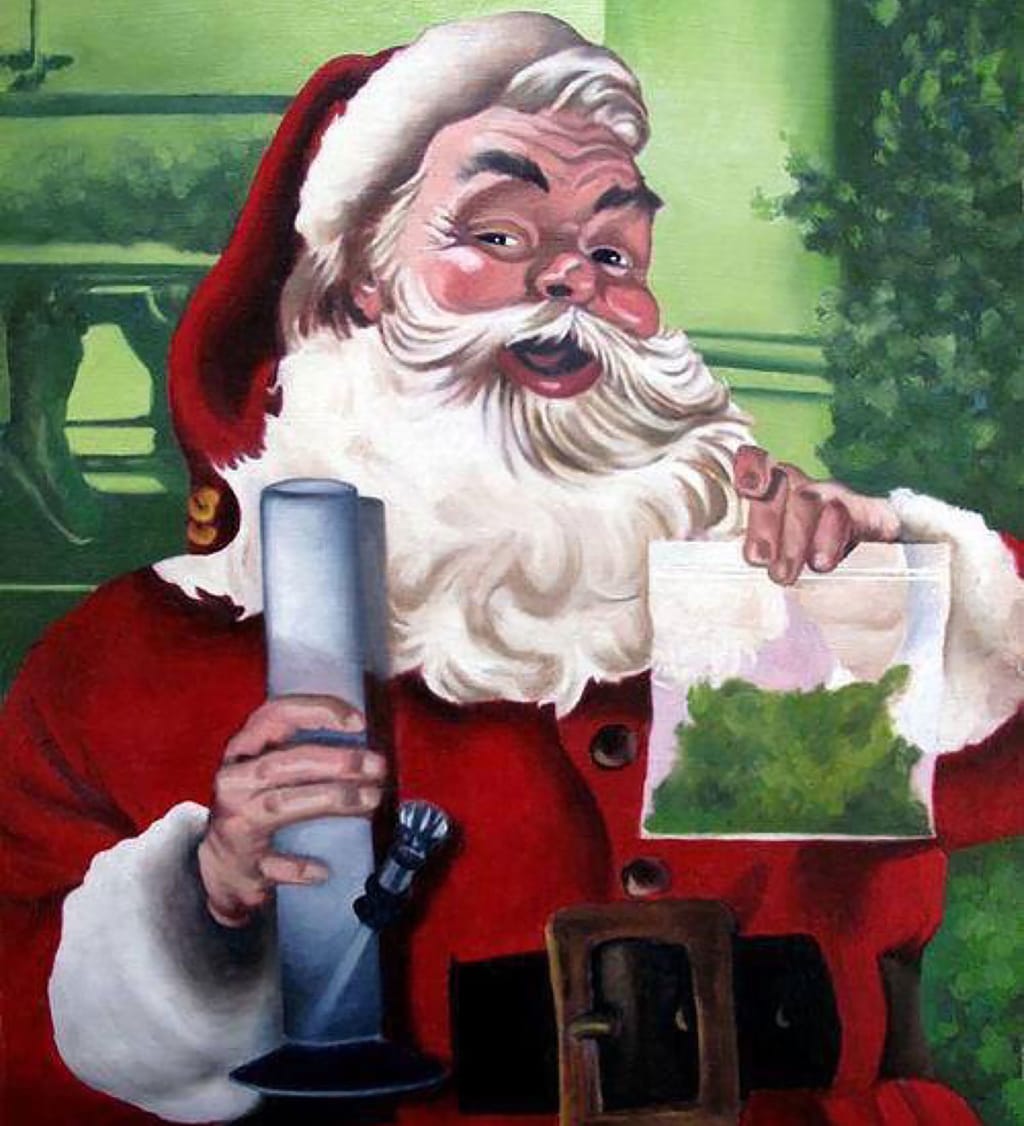 It is that time of year again to indulge in the latest and greatest stoner stocking stuffers! The holidays have finally arrived and the stress of shopping will soon kick in. Whether you are on the search for a unique, new smoking gadget or something fun and creative, take a break and roll up a joint. Let me introduce you to a few ultimate stoner stocking stuffers that are sure to please that sweet stoner in your life.
Number one on this list are these 24 k gold rolling papers fit for a King or Queen this holiday season. Nothing quite says elegance and luxury as much as gold! If you or your stoner friends are the type to enjoy the finer things in life, roll up and toke some of your grade A bud in a 24 k gold joint. For about 40 bucks, this Christmas you can give the gift of gold with a pack of 12 individually wrapped sheets including a certificate of authenticity to make it look even more legit. Not to mention they are super fun to show off in a crowd!
Do you absolutely hate eating soggy cereal? I mean, sometimes a stoner will eat anything as long as it tastes good, but come on, soggy cereal is the worst and you would have to be loco to not agree. There is nothing better than taking a fresh, crunchy, delicious bite of cereal from a cold bowl of milk when youre needing your munchie craving satisfied. The Original Never Soggy Cereal Bowl does just that! Every stoner can now eat their cinnamon toast crunch absolutely worry free and enjoy the entire box; if they please. For $17, you get a never- ending bowl of cereal. Score!
Watch your step and watch where you go, because you'll end up under the mistletoe for this stoner stocking stuffer! This personal air filter is the best gift a stoner could ask for and they will adore for it. Whether you want to sneak in a few puffs before dinner in your mother-in-law's bathroom or hide away from the stress at work, this little, yet super convenient gadget will reduce smoke and eliminate odors. The perfect gift for any stoner that can't live without their bud. For under $15, you can take the smoke buddy with you anywhere and take puffs anytime. No more complaining of the weed smell when you have this unique tool with you!
Ok, now this is the part I have been waiting for. Brownies. Who doesn't love brownies? This creative and unique contraption is sure to be your new stoner buddy- or your stoner buddy's new stoner buddy! This gift is sure to put a smile on someone's face and is a holiday favorite. It is the only gourmet brownie pan that gives your brownies endless, chewy edges with a soft and moist center. Whether you're baking classic brownies or planning to add an ounce of Maui Wowi to indulge and get chocolate wasted on some space brownies, this endless edge pan will serve you well for yourself or others!
We all know that the best part about waking up is coffee to start your day. Most people cannot be bothered without having their first sip of caffeine. However, when you're a pothead, your day doesn't start without a little wake and bake. So, why not take your hits while you sip on something warm. There is nothing like a nice roast and toast early in the morning with a one of a kind mug you can show off to everyone! For less than $25, this creatively crafted mug can be the perfect stoner stocking stuffer! Give as a gift or grab one for yourself ñ either way, you can fill up that bowl and zoom through your day.
When it comes to buying the perfect gift, often times it can be confusing and the simple solution is to pick up a random item, nicely wrap it up, and give it away. When it comes to stoners, though, there are plenty of weed accessories on the market to make their lives easier. This multi-tool lighter case is practically the Jesus of all keychains. Handmade with genuine leather that holds the spoon and poker tool, it also includes a handy roach chip for when your joint is near its ending. For about 20 bucks, you can give the gift of convenience with every day tools the average pothead needs to properly burn.
Now, this one gift may seem a little funny but it is an absolute necessary item to include as a stoner stocking stuffer. Believe me, that special stoner in your life will thank you for this small bottle of Visine when they need to relieve their dry, red eyes. Cannabis users know just what it's like to suffer with dry eyes–not to mention the awkwardness you feel when you get caught with red eyes. For less than 6 bucks, pick up a couple bottles of Visine and add them to the stocking along with a few other things. It's a thoughtful addition to the weed kit!
Don't be fooled by the photo, it is not a real bag of Sour Diesel; more like your very own cannabis stash stored right under your head at night. Not a safer place in the world for it, right? This holiday season, give a place for your weed friends to store all the ganja they bought with their gift money. A beautifully designed pillowcase with the image of Sour Diesel buds creatively designed to secretly store and stash anything from your own trees to money, if you're in the saving mood. The $30 price tag on this super awesome stocking stuffer is great as a gift for all your smoker buddies!
I know we just talked about stashing our bud, but this something completely different. The Pepsi Bottle Safe Stash was designed to be just the diversion you have always needed. Leave it in your car, walk around with it, do anything you want with this average-looking Pepsi bottle that doubles as a secret stash compartment to divert any attention away from what you. Just make sure you donít lose this special bottle of Pepsi because if its lost or stolen you will lose the contents inside, as well as 60 bucks you spent on buying it. I mean, it could be simple to just make your own but that would take the fun out of it, right?! Either way, itís a neat gift idea and awesome stoner stocking stuffer.
Everyone loves candles–and you don't even have to be a stoner to receive or give away candles as gifts. Interestingly, this is not your average candle. Every stoner is looking for that new and improved, effective method to getting rid of that weed smell before company comes over and realizes someone has been smoking the devil's lettuce. This awesome $22 candle removes weed smell in the air with its natural odor killing ingredients. No more awkward weed smell when your Mom comes over for a visit. This candle will burn up to 90 hours and will even serve as a storage jar once the soy blended wax has all burned away. Not just covering up the smell, but ridding the odor altogether.
Reader insights
Be the first to share your insights about this piece.
Add your insights