Pot Lounges in Vegas
What does the word, "Lounge" define to in Lamens terms?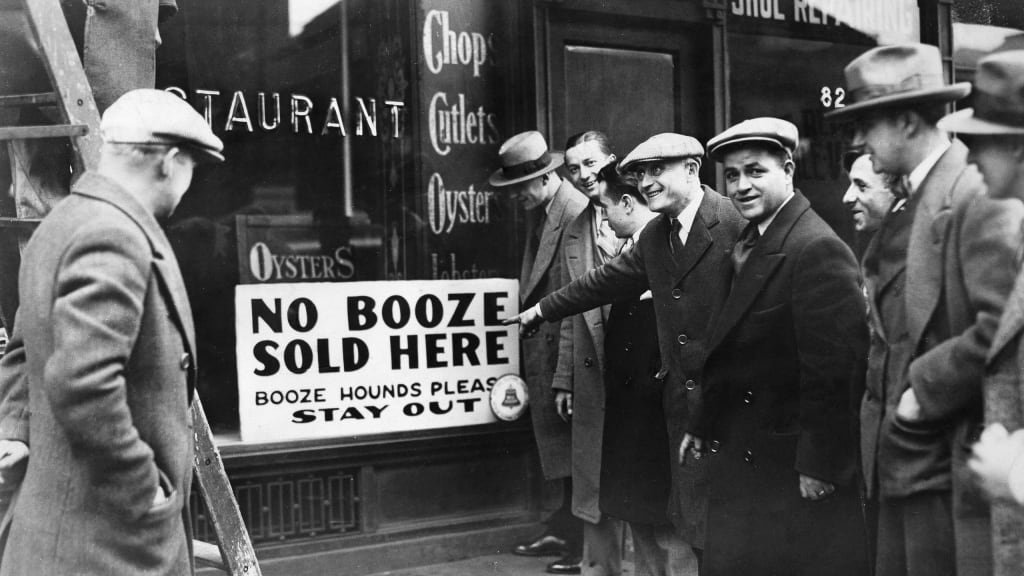 From Teen Vouge 2020* Kim Kelly 17 Jan., Prohibition Was America's First War on Drugs
Above is the truce build on the 18th Amendment. The Era of Prohibition, the Roaring 20's; The Speak Easies; and the Good Ole Times. Yet, 100 years later a new trend is about to take form: Pot Lounges for Las Vegas. With Marijuana being legalized in Clark County: Nevada Las Vegas is openly showing its Vegas by debating the legal realm of ownership of a place called a Lounge. So, what does a "Lounge" mean? Is it a place like the Chicago Underground, where it don't come easy?
Every tourist entering our beautiful town of Las Vegas gets the look and feel of pot. It's on the side of the taxicab at the airport, and on billboards both digital and ole fashion. There is not a blind eye in the city surrounding this new industry of Cannabis. Regulations began in 2016 to specify who could grow, sell, and legally be taxed as an employer for the biz. It's now built billions for those investors and licensed.
Pot Lounges have been on the table since 2020 as a new type of venue. Yet, it is no replacement for a bar that serves alcohol. In the Pre-War Era during Prohibition a place called the Speak Easy included booze and more. The Cold-War Era of the 1950's brings the Desi Arnez owned " Coco-Cabana, that was at the pinpoint of the story line of one of my favorite TV shows; "I Love Lucy". The Jazz Era had a large stage and a dinner table. What is the Pot Lounge plan to include entertainment? I would like to know.
Would Vegas be the first in the country to showcase a live venue in cooperation with venue space and an open stage? What about Magicians, Comedians, Female (Dressed) Entertainers; Stage Acts and more? I get reminded of the South Park Episode: "South Park goes Dry". (While the Virgin River is gone dry that conjoins the Hoover Damn, so has the water reservoir.) If you have seen that episode, the pot industry goes belly-up by the Colorado being in drought, it's hilarious.
Perhaps, on the comedian side, growers like Bullishi Farms or Redwoods- were founded by loved comedians who had earned millions from making people laugh. The toughest business-man angle from Cheech and Chong is how they raid a massage parlor; get abducted by space aliens; and show us on how not to sell pot' all while being from East L.A. Who doesn't remember the SNL skit of Gilda Radnor opening the door to Jim Bullishi's Shark character? Mad love for the 56th season of producer Lorne Micheals at SNL. I would love a place to chill and laugh to lay back.
Ever heard the song lyrics;" Smoke Weed Everyday"- that's Dr. Dre, he grows and is on the shelves in Vegas dispensaries also. Where's the HIP-HOP connect with the laid-back sound? Can we dance or enjoy some open floor space? Even techno music or a Rave where no one buys Narcotic Drugs- that sounds original! I refuse to go out to club on the Strip where alcohol is sold- it's a sellers table for flesh!
Prohibition stopped bars from running a business in the 1920's. Raves, of the 1990s welcomed the DEA without knowing it. Is the rest of the Cannibus Community ready to be chill and let a new type of entertainment on stage? If a Stand- Up like Kat Williams were to show us his blunt love, well drop them F*Bombs. This guy uses M*F* every other word like an adjective and it cuts up an audience fast. Bring me a cat like him! Bust it up, and make it Funny!
STAY TUNED FOR MORE UPDATES...........
About the Creator
Jenia is from North Texas, college educated, loves to write and create stories. The years of internet publications have brought on many other sites. Vocal.Media is the fifth site to publish this creator.
Reader insights
Be the first to share your insights about this piece.
Add your insights