Learn how to use vocal media and all u need to know about the app
Simple guides and tips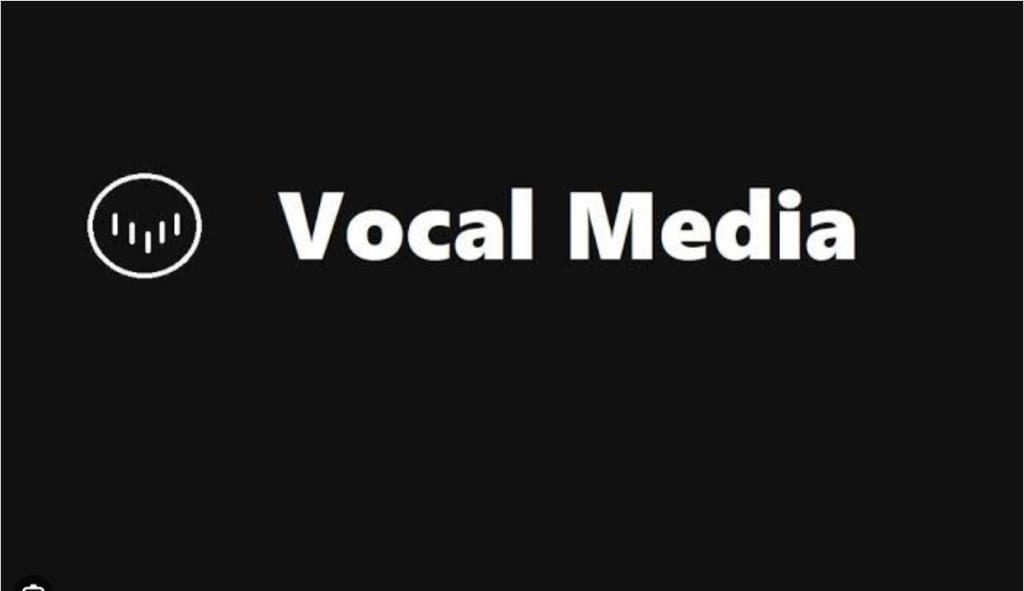 Lets dive in!
Vocal Media is a platform that allows creators to publish their written content, including articles, stories, and poetry. While Vocal Media primarily focuses on written content, they also offer a feature called Vocal+ that allows creators to incorporate audio into their work.
To use Vocal Media and potentially earn from it, follow these steps:
1. Create an Account: Visit the Vocal Media website and create an account by signing up with your email or social media accounts.
2. Choose a Membership: Vocal Media offers two membership options: Free and Vocal+. The free membership allows you to publish content and participate in challenges for a chance to earn from prize pools. Vocal+ is a paid membership that offers additional features and benefits, such as an increased earnings rate and access to the Vocal+ community.
3. Create and Publish Content: Start creating your written content using the Vocal Media editor. You can write articles, stories, poetry, or any other form of written expression. Ensure that your content adheres to the guidelines and policies of the platform.
4. Optimize Your Content: To increase your chances of earning from your content, optimize it for engagement. Craft compelling titles, use relevant tags, and add visuals or audio where appropriate. Consider researching and writing about topics that are popular and likely to resonate with the Vocal Media audience.
5. Participate in Challenges: Vocal Media frequently hosts writing challenges on various themes. By participating in these challenges, you can not only showcase your work but also have the chance to earn from prize pools.
6. Build an Audience: Promote your content on social media platforms and engage with the Vocal Media community. Respond to comments on your articles, join discussions, and provide feedback on others' work. Building a following and establishing connections can increase your visibility and potential earnings.
7. Explore Vocal+ Features: If you choose to subscribe to Vocal+, make use of the additional features it provides, such as the audio option. Adding audio to your content can enhance the reader's experience and potentially increase engagement.
8. Earnings and Payouts: Vocal Media has a system in place that allows creators to earn based on the performance of their content. Earnings are generated through views, reads, and engagement metrics. Vocal Media offers various payout options, including direct deposit, PayPal, and gift cards.
9. Engage with the Community: Vocal Media has a vibrant community of writers and readers. To increase your visibility and potential earnings, actively engage with the community by reading and commenting on other writers' works. Participate in discussions, offer feedback, and collaborate with fellow creators. Building connections and fostering a supportive network can help expand your reach and attract more readers to your content.
10. Explore Sponsored Opportunities: Vocal Media occasionally offers sponsored opportunities for creators. These opportunities may include writing assignments, sponsored content creation, or collaborations with brands. Keep an eye out for such opportunities and apply for them when they align with your interests and writing style. Sponsored opportunities can provide additional earnings and exposure for your work.
11.Promote Your Content Outside of Vocal Media: While Vocal Media provides a platform for publishing your work, it's also essential to promote your content outside of the platform to reach a wider audience. Utilize social media platforms, personal websites or blogs, and other relevant online communities to share links to your Vocal Media articles. Engage with potential readers by sharing snippets or teasers of your content to pique their interest and drive traffic back to your Vocal Media profile. By expanding your reach beyond the Vocal Media platform, you can attract more readers, increase your article views, and potentially earn more from your content.
Remember that success on Vocal Media, like any platform, requires consistent effort, quality content, and active engagement. Stay persistent, experiment with different topics and writing styles, and continue to refine your craft to maximize your earning potential on the platform.
Reader insights
Be the first to share your insights about this piece.
Add your insights