How to Make Pot Brownies That Are Delicious
They're like chocolate fudge cubes with magical powers, and for all the edible-hungry stoners out there, here's how to make pot brownies.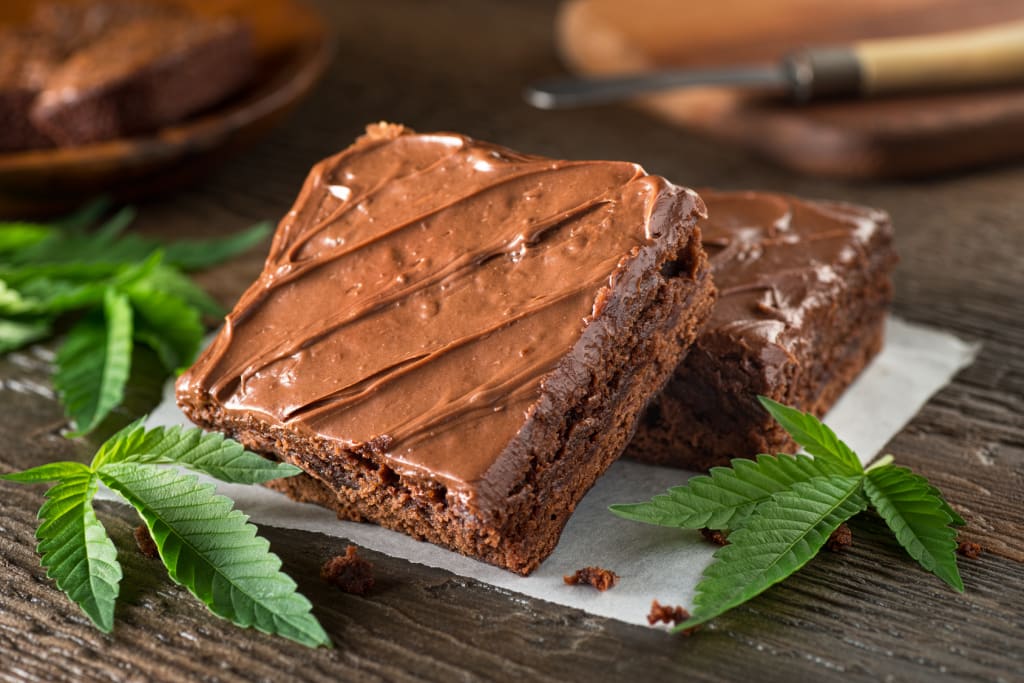 Yeah, you could make weed pizza or a cannaburger, but they can take hours and might leave you with some terrible tasting concoctions (which, if you didn't realize already, wastes valuable quantities of weed). Or, you can go the easy way and engineer a quality high that not only feels unbound, but tastes amazing too.
Weed brownies, the quintessential marijuana edible that essentially started the movement, is also the most simple way to make edibles. Of course, some people will swear by them, while others will shy away, but brownies really come down to the chef behind the magic.
Without both a precise quantity (preferably over 7 grams), in addition to a savvy cook, you're just gonna end up wasting your pot and crafting edibles with low marijuana content levels. It's a lot like beer, the more the alc content level is, the more you're gonna feel it.
The number one rule while learning how to make pot brownies: have fun. You bring stress or bad vibes to the equation and you're just asking for a misprint if you know what I mean. Forewarning, it will reek, so be very cautious about where and when baking your special brownie mix. Let's get started, shall we?
1. Prep Work
Before doing anything, even getting high, make sure you have all of the essentials: at least 7 grams of THC (your best bet is to get medical marijuana), one stick of butter (or cooking oil), baking pan, streamer, saucepan, store-bought chocolate brownie mix, and whatever kitchen supplies you prefer (a few bowls will do).
Once you've made all the necessary prepping requirements and have everything you feel is necessary at your disposal, then it's about damn time to learn how to make pot brownies... but, first, you have to chose if you want cannabutter or canna oil.
2. Cannabutter...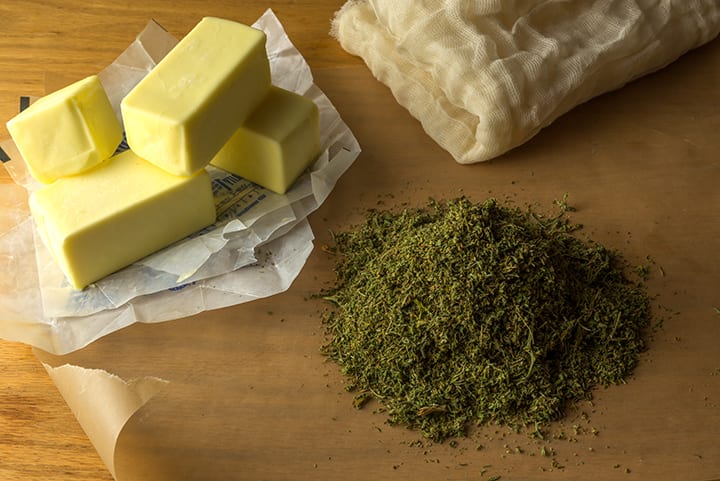 It's one of the most essential ingredients in how to make pot brownies: cannabutter. It follows a few easy steps and isn't crazy difficult. Before you even begin, upgrade your kitchen by grabbing some of the best cooking accessories for cannabutter and you'll be set for any challenges that stand in your way.
But cannabutter isn't the only way to create that insane high feeling that's inherently recognizable among pot brownies.
3. ...or canna oil?
There's also canna oil, which can most often be created by way of blending coconut oil into your initial pairings. Coconut oil is much better tasting than cooking oil, plus it's much more recommended for learning how to make pot brownies. To make either cannabutter or canna oil, follow these steps to ensure you don't screw up that perfect high.
Get your trusty saucepan out and toss in your weed. Decide between oil or butter, simmering the mixture on low for about 10 to 20 minutes. After stirring, let it sit and cool for about 30 minutes, then stream over the sink. Personally, I'd discard the used cannabis once adamantly strained, but some people actually save it, so it's really up to you.
4. Brownie Recipe
With the cannabutter or canna oil recipe now out of the way, all you need to do next when learning how to make pot brownies is literally create the damn things! So, let's start getting baked... I mean, baking.
Beside buying your favorite boxed brownie mix (I personally recommend the unbeatable Betty Crocker), you'll also need 2 large eggs, 1/2 cup of chocolate chips and pecans, plus 1/3 cup of water.
5. Additional Toppings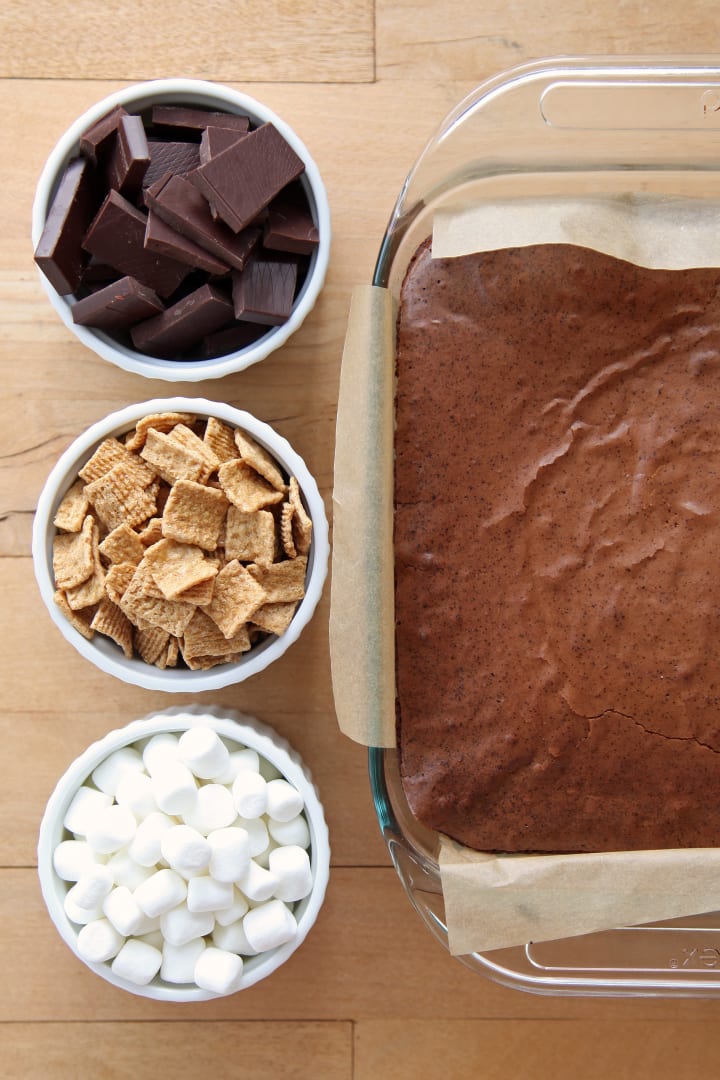 Depending on what kind of brownies you're trying to create, you can also have a little fun with it by adding melted chocolate fudge, salted caramel, walnuts, maraschino cherries, or any other sweet additions. You don't have to be tied down by the box instructions or even this very list, you can also follow whatever ingredient mixture you intend on engineering.
Get creative; you can use bits of Oreo cookies, peanut butter truffles, an energy bar, or even honey! It's literally up to you, so don't think learning how to make pot brownies has to be a one dimensional concept.
6. Mix It Up
Once you have your preferred ingredients and all the other necessities to finish learning how to make pot brownies, get your oven preheated to 340 degrees Fahrenheit.
Mix the water in a bowl with the eggs and cannabutter before adding the brownie mix. You have to stir them together as gently as possible to avoid ruining the oil or butter. Sprinkle chocolate chips and pecans into the mix, then spread the batter over your baking sheet to get them baked.
7. Baked Baking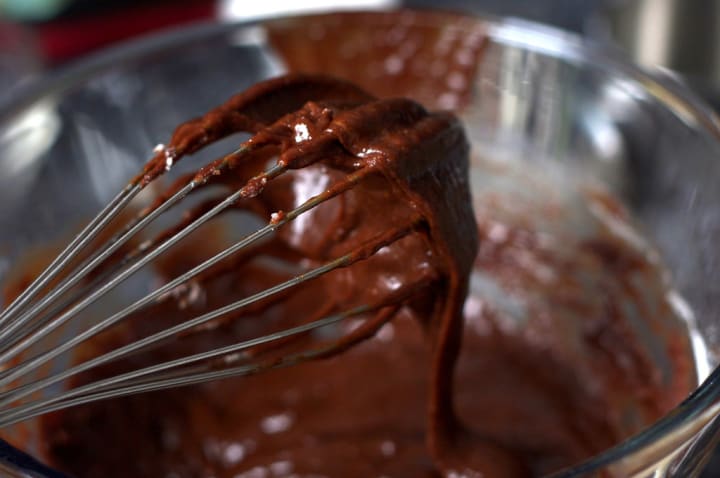 You'll want to grab a book or something, because this might take about an hour before completion. Follow the brownie recipe instructions provided on the back of the box, then once they're as soft and gooey as possible, let them sit for another 30 minutes of cooling time.
As I said, learning how to make pot brownies is a tedious process, but don't worry you're almost done! That's a pretty sweet accomplishment, so pat yourself on the back and maybe dabble a little in the leftover batter until the brownies are finished cooling.
8. Testing 1... 2...
Test them, maybe even ask your friend if he or she wants one, but do NOT give to anyone who doesn't know what's inside! I think we can all agree that's just wrong, so tell people what your secret treats are before you disperse them. That's pretty much all you need to know when learning how to make pot brownies.
Within about 45 minutes after consuming one, you'll be asking your mates "Are you high yet?" While their negative responses might be off-putting, just wait another 30 or so, before you're obliterated. You can always bet a brownie won't kick in until you least expect it, which oftentimes is at the worst possible moment. Just be prepared for a real kick in the face and a good 6 to 12 hours of unproductive laughing.


9. Divide and Conquer
Before we finish this lesson on how to make pot brownies, you're gonna have to divvy up the batch and keep them protected from spoiling. Easy enough, a good place to start is with small squares, obviously making enough for everyone to enjoy.
No matter the actual reason, you're making these brownies for a quality high that's unparalleled. To satisfy that concept, you have to make sure your quantities are exact and precise to limit the possibility of getting an edible that doesn't have enough THC content. It's happened to me loads of times, so trust me, and by divvying them up, you get to keep a solid count of how many times you'll be getting high into the future.
10. Completion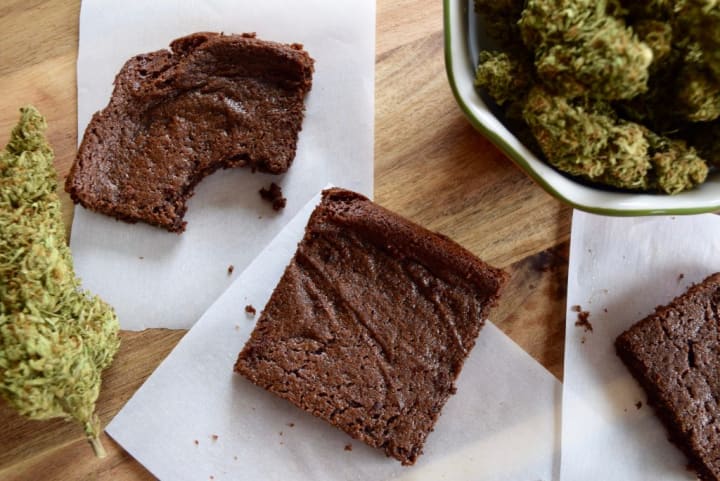 You did it, congrats! You learned how to make pot brownies, now don't you feel better? Get out there and show the world your awesome baking skills, or just share them with your friends. The possibilities are endless, as will be your high in every single bite.
If you're more of a lazy stoner than a baker, there is another way. Getting chilled out off of brownies can be as simple as dropping some tincture or oil over the finished product. You can pick some up below.
Eat safe, have fun, stay lit and, as always, happy 4/20 my happy-faced friends!
About the Creator
Father of four, married for twenty years, and yet I still have the energy to type this up at 1 am as little Timmy begins to wail from upstairs. I'm a fixer-upper and a family man.
Reader insights
Be the first to share your insights about this piece.
Add your insights