Hottest Cannabis Girls on Instagram
Reason to legalize #232,132: It means more sexy cannabis girls on Instagram like the ones on this list.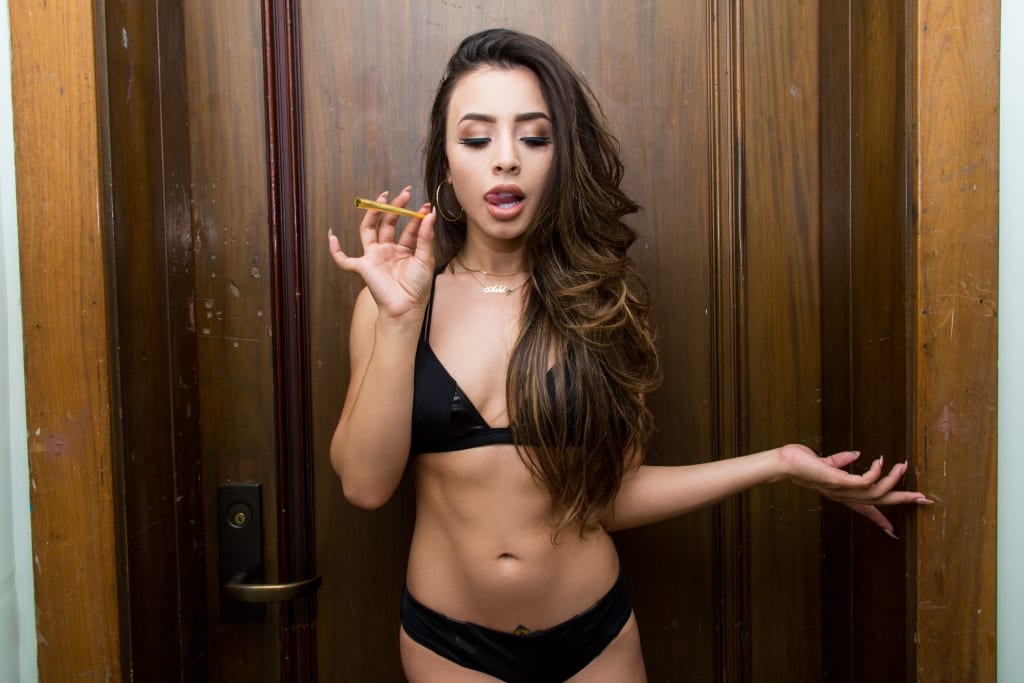 If there's one thing that cannabis culture can always boast, it's that its carefree and uplifting vibes tend to mesh really well with a lot of people. Of those people, quite a few of them are attractive girls who love to smoke, party, and flaunt their gorgeous bodies.
With the rise of social media, we're seeing amazingly attractive cannabis girls on Instagram who are doing their part to show how great enjoying a cannabis-filled lifestyle can be. Their shoots aren't just sexy, either. They're a full-on celebration of all things marijuana-related.
Check out these cuties on Instagram, and you'll see what we mean.
Thisiskrissyperry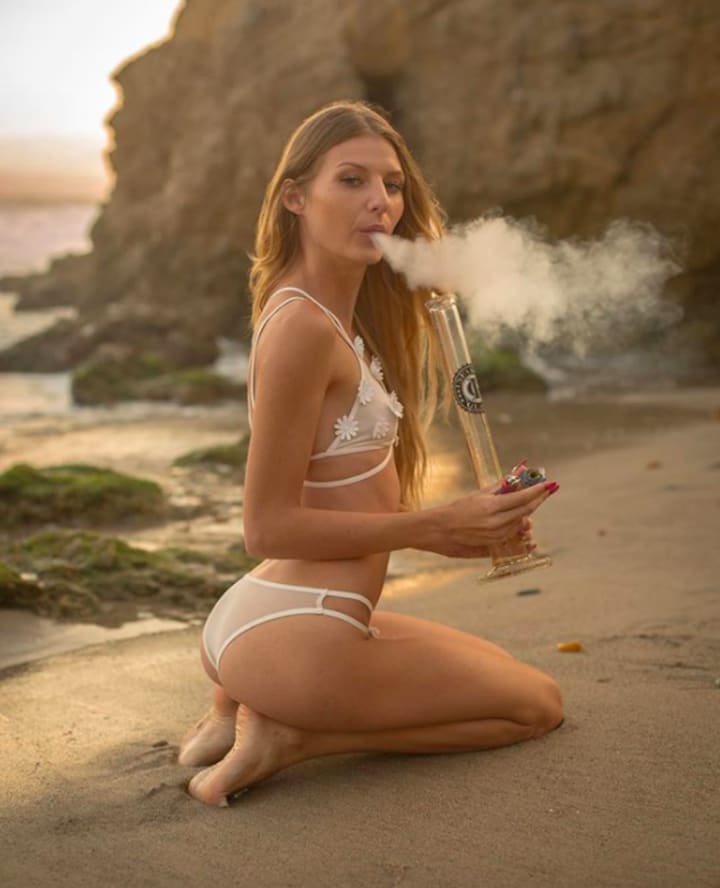 Krissy Perry might just be one of the most bubbly cannabis girls on Instagram, and she's so cute, you'll want to put her in your pocket. Her favorite thing in the world is to flaunt her cannabis love and pose it in crazy ways alongside her.
She's a stoner extraordinaire who has bags and bags of weed. She's got pretty blue eyes and an adorable smile. That's why this petite blonde makes weed modeling look so, so good.
Branndibbaby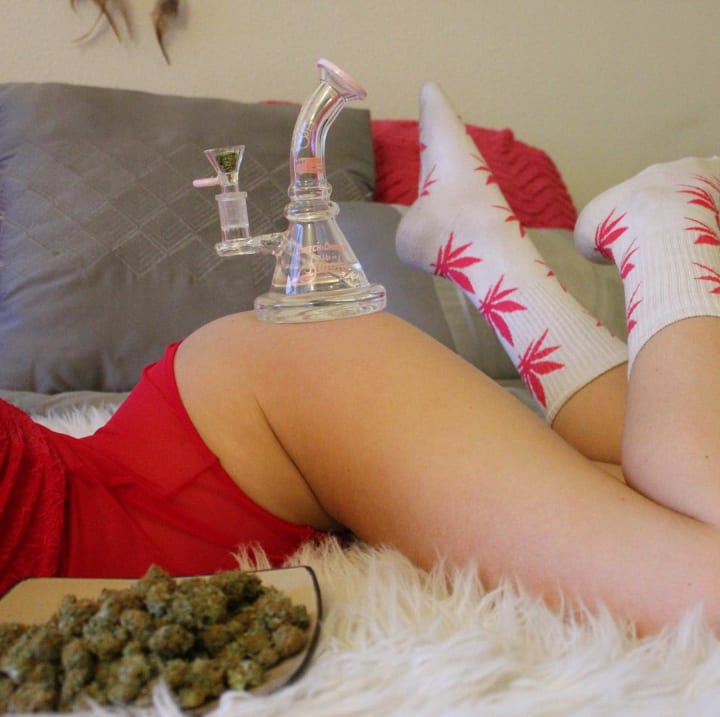 Brandi Kassidy is a ganja girl who works as a freelance model out in Colorado—and her photosets are amazing. She's got the old school vibe of a classic glamour model, mixed with the style of a new school California weed model.
She knows how to pose, looks great in lingerie, and loves to show off her smoking skills. If you've ever wanted to try green tourism, looking at the fun Brandi has in Colorado would be enough to make anyone look for 420-friendly hotels in the state.
PaulinaShafir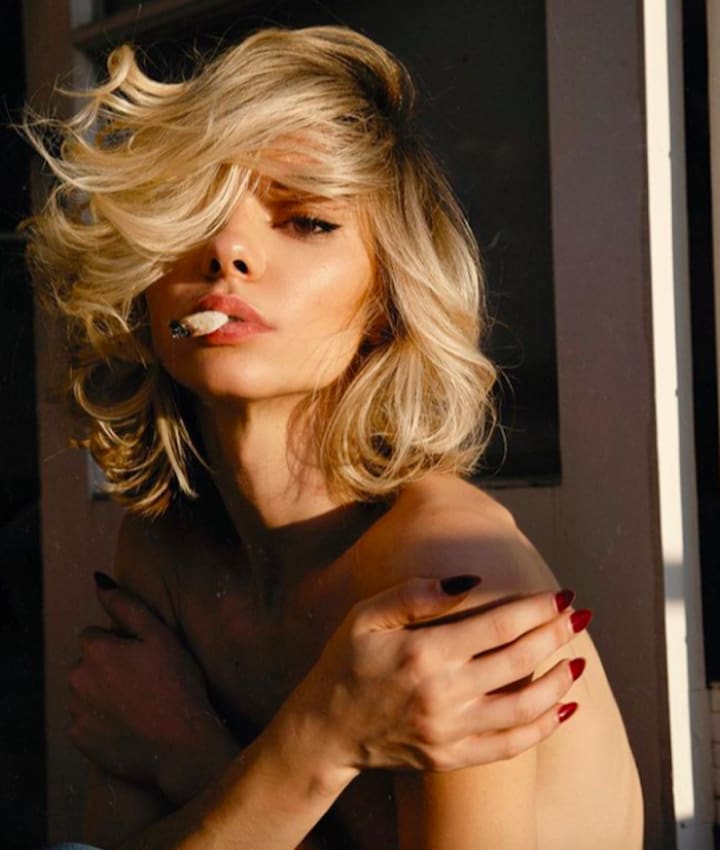 Few cannabis girls on Instagram look as surreal as Paulina does. Her face is so pretty, so fresh, some of her photos almost look like drawings. Her figure is equally attractive—as is her extremely sophisticated taste in clothing.
Her take on cannabis culture is one that's subtle, which can be a nice breath of fresh air if you're getting tired of seeing bud in every shot. If you want to see the classy, pinup side of cannabis modeling, look no further than this Instagram sensation.
Cannabess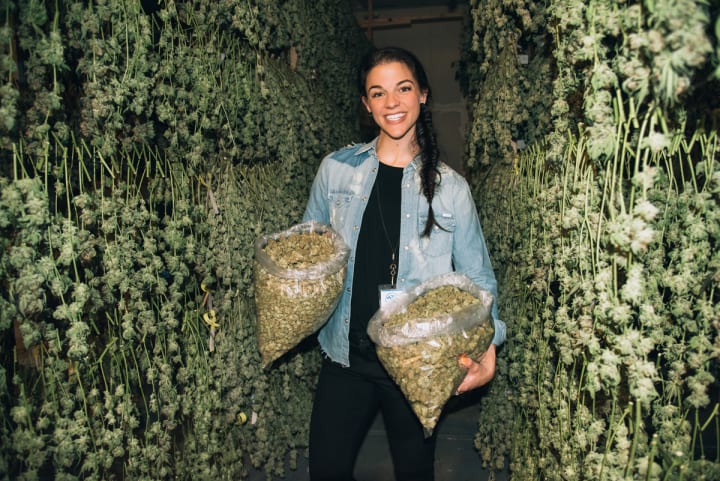 With a handle like this one, you know what to expect: loads of cannabis. Bess Byers, who's the owner of the Instagram account, is an avid cannabis aficionado who loves to pose with it, make edibles, and smoke the green stuff, too.
Byers' account is one that oscillates between carefree hippie and high-fashion ganja girldom. No matter what she's doing in her photos, this slender brunette kills it as one of the hottest cannabis girls on Instagram.
Trippy.Treez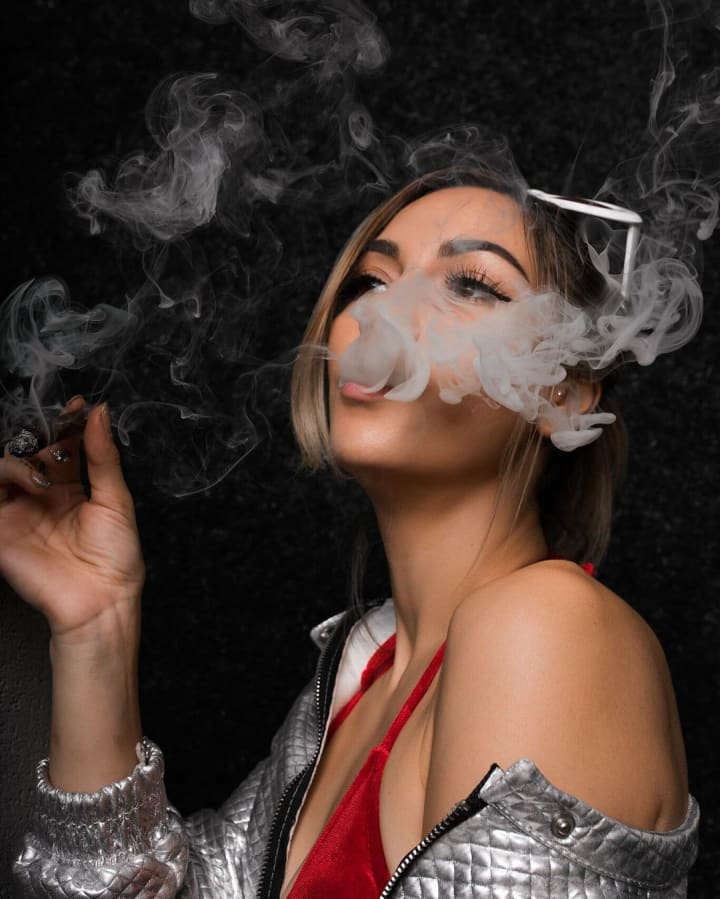 Believe it or not, Trippy.treez isn't all about psychedelics and marijuana enjoyment. This is the Instagram account of a content creator and branding guru who just so happens to specialize in cannabis and uses her modeling to expand her brand.
She's part 420-friendly model, part business-savvy girl, part vegan edible guide, and all awesome. No matter what she's doing, she will be sure to get your attention and rep her love of cannabis doing it.
Sunnny.Daze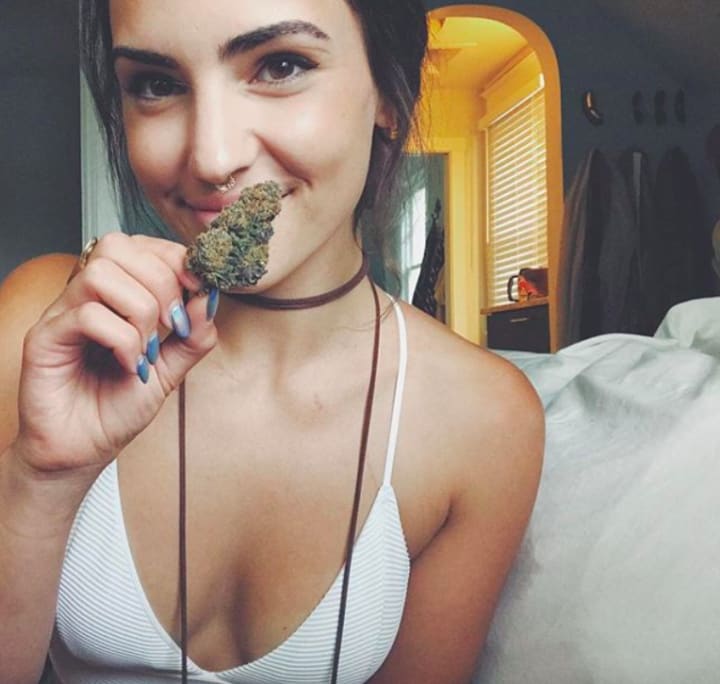 Whit is a girl who is very well-aware of the benefits of medical marijuana, but though she may be an MMJ patient, that's not the only reason why she loves to show her love of ganja. The 25-year-old beauty is known for being a free spirit who's all about good vibes and being a hippie.
Fans of beautiful girls who have a great sense of style will enjoy seeing Sunny.Daze living it up with a joint in her hand.
HeyJadeHey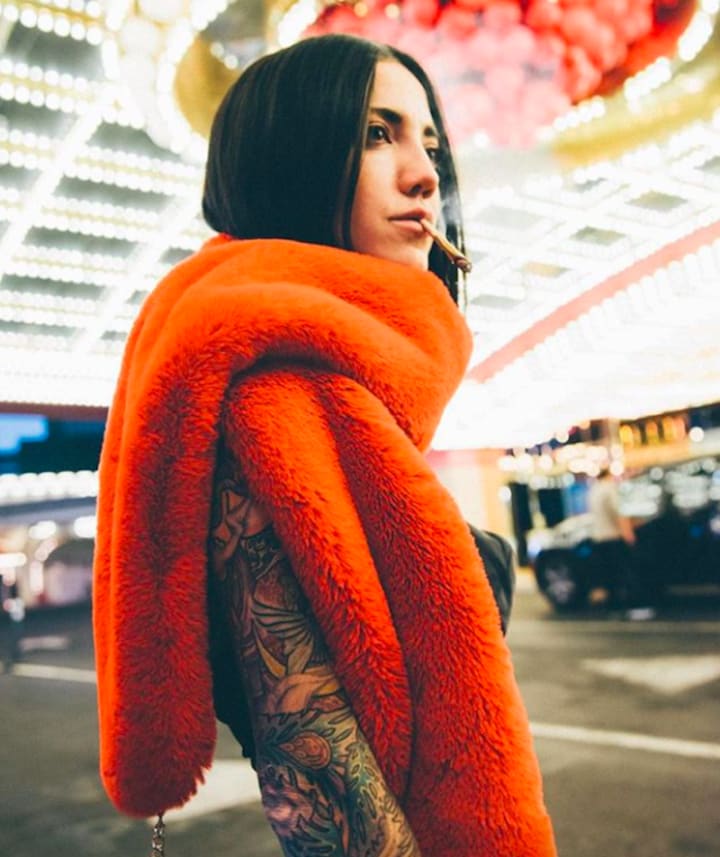 Jade takes her art pretty seriously, which is why she's now part of the promo team for a cannabis company. If you're looking for the future of cannabis marketing, chances are you'll end up seeing someone like Jade at the front of the line.
Cannabissweetie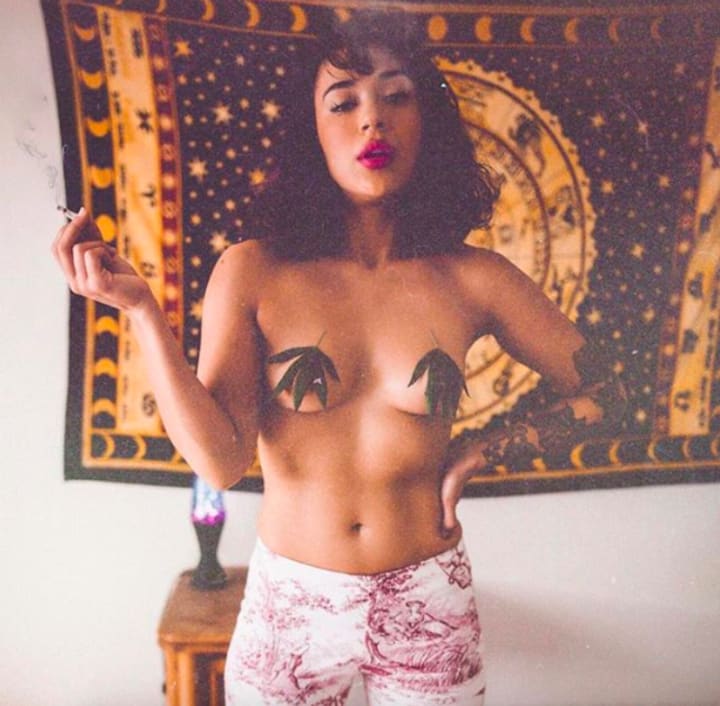 Cannabis girls on Instagram are plentiful, but few have the kind of epic elegance that Nicole Gonzales does. She takes unique pictures that show off her great sense of style, beautiful tokes of marijuana, artwork, and the natural scenery around her.
She's an entrepreneur who has been working as a marketer for Stigma, and considering her mention in HuffPo, it's safe to say she's going places. Nicole's girl power is inspiring, even if you don't smoke.
LizzyJeff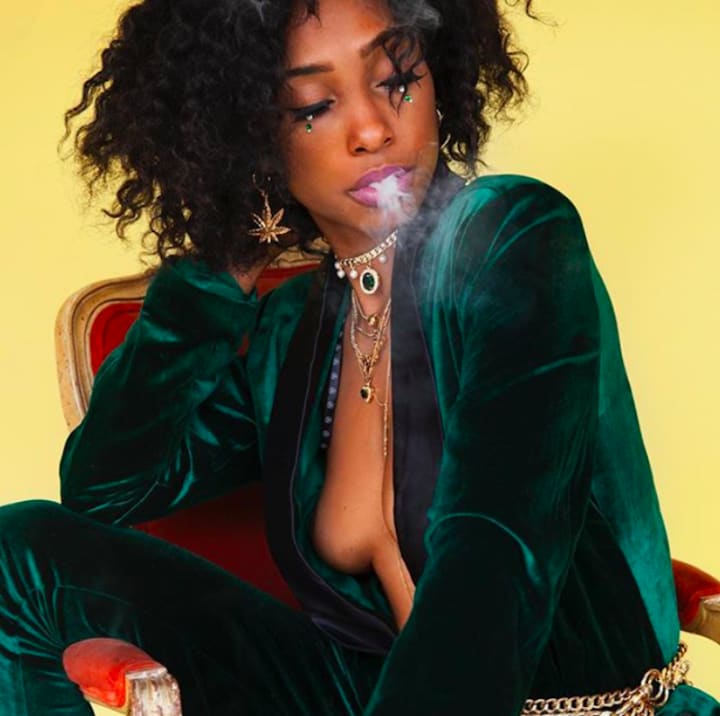 Love cannabis? Love seeing beautiful models who add a party vibe to every photo they make? If so, you're going to adore Lizzy Jeff, a model who combines the beauty and carefree vibes of the music festival scene with a dash of high fashion cannaseur-dom.
Lizzy Jeff is the kind of friend everyone wants to have, or at least observe as they party down. She's a hardcore cannabis activist who does it with spirituality, class, and uplifting vibes in every shot.
Sewkey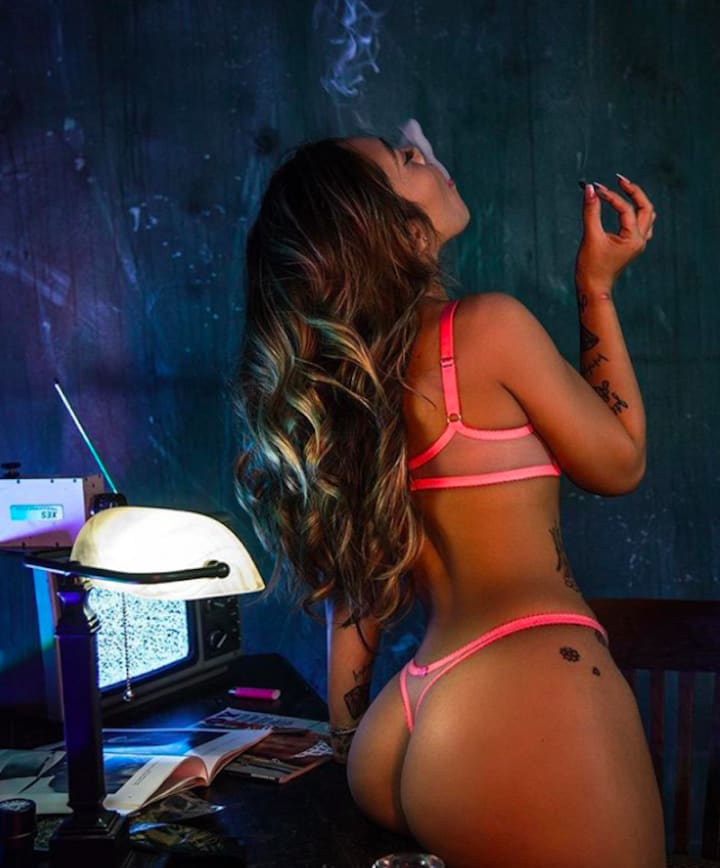 Sewkey, also known as Sukie, knows she's one of the sexiest cannabis girls on Instagram—and she works that angle beautifully. Her specialty is flaunting her gorgeous body in bikinis, showing off her love of marijuana, and just giving her viewers epic shots of her booty.
Simply put, Sukie looks great and has a cool sense of style that definitely has ravery roots. If you're a fan of booty, you'll love following her.
Theashleydee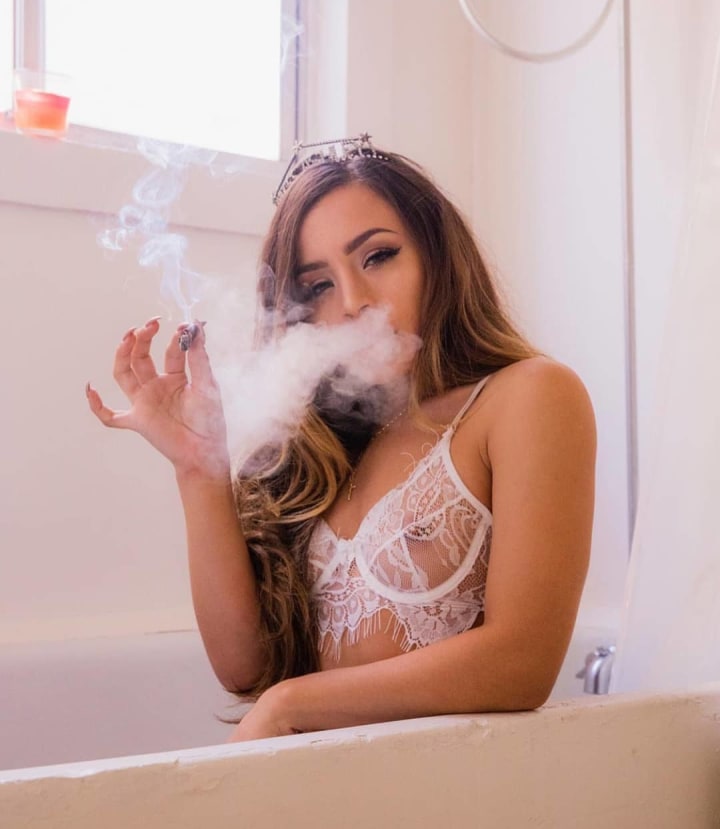 Ashley Dee has been one of the biggest names among cannabis fans on Instagram, and currently is one of the most popular out there. She's a professional model based out of Los Angeles who has done amazing photo shoots that put her beautiful body and deep love of green to the forefront.
Sometimes, her Instagram goes into fashion. Other times, her Insta is more about her being a goofball. No matter what she's up to, her posts will get you feeling some type of way about women who smoke weed.
Blow_smoke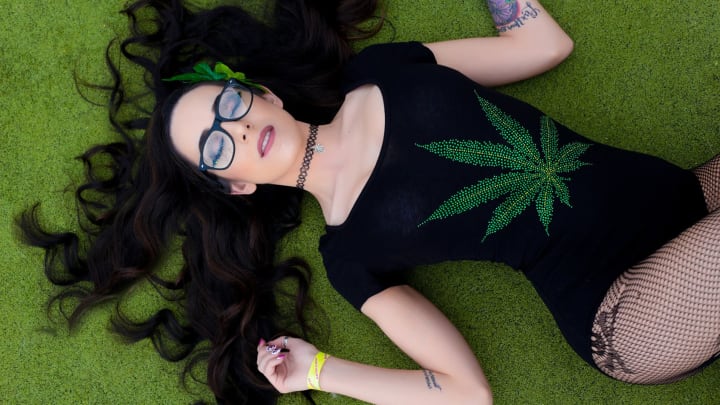 Blow_Smoke is the personal Instagram of Chanel, the CEO of Bong Beauties. As you can imagine, Chanel herself is smoking hot and loves to promote cannabis legalization by the use of modeling and photography art.
A great sense of style, lots of bud, and seeing a girl as pretty as Chanel in her element is what makes her the queen of cannabis girls on Instagram.
Sea_shelbs_24
Shelby Nelson, known on Instagram as sea_shelbs_24, is one of the hottest cannabis girls on Instagram to become an influencer in the green boom. The neon-haired beauty has become a favorite among ravers, aerialists, and basically anyone who can appreciate Burning Man aesthetics.
Looking at Shelby's Instagram is one of the best ways to unwind and feel great, simply because she always looks so relaxed and mellow in her shots—even when she's doing crazy backbends.
Circasays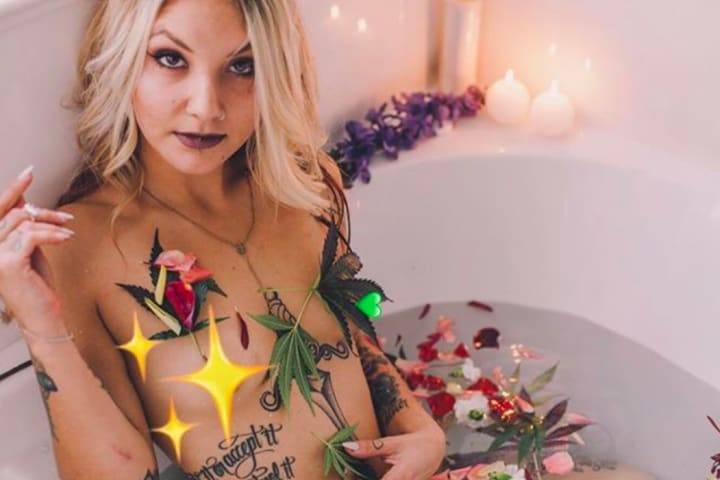 Circa Suicide is an alternative model who is lucky enough to live in both New Jersey and Colorado. When she's in legal green zone, she unleashes her cannabis fandom in great photoshoots that are both striking and artistic.
When she's not showing off her love of MJ, she's hula hooping, chilling with her pets, and just goofing off with her friends. Trippy, pretty, and fun, circasays is a great account to scope.
AndreataylorXOXO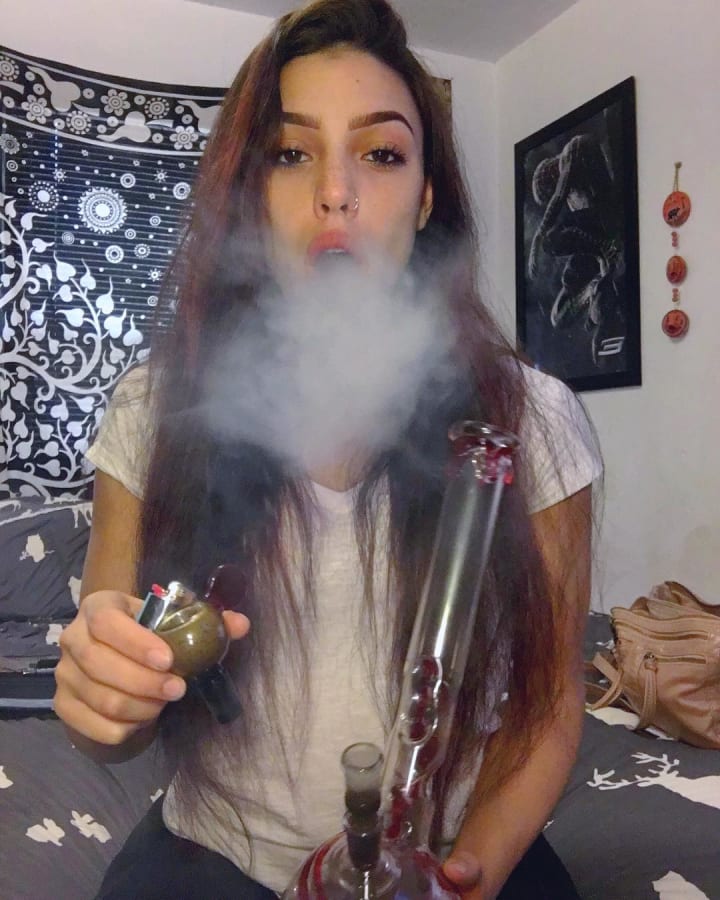 Andrea Taylor is legendary among cannabis girls, which is precisely why we can't have an article about the hottest cannabis girls on Instagram without discussing her. The slender brunette has become a true Ganja Goddess—and really set the trend of showing cannabis love on Insta.
She's always showing off cool bongs, nice puffs of smoke, and very nicely wrapped joints. If you're looking for a weed-heavy account on Instagram, this is it.
Cannaqueen710_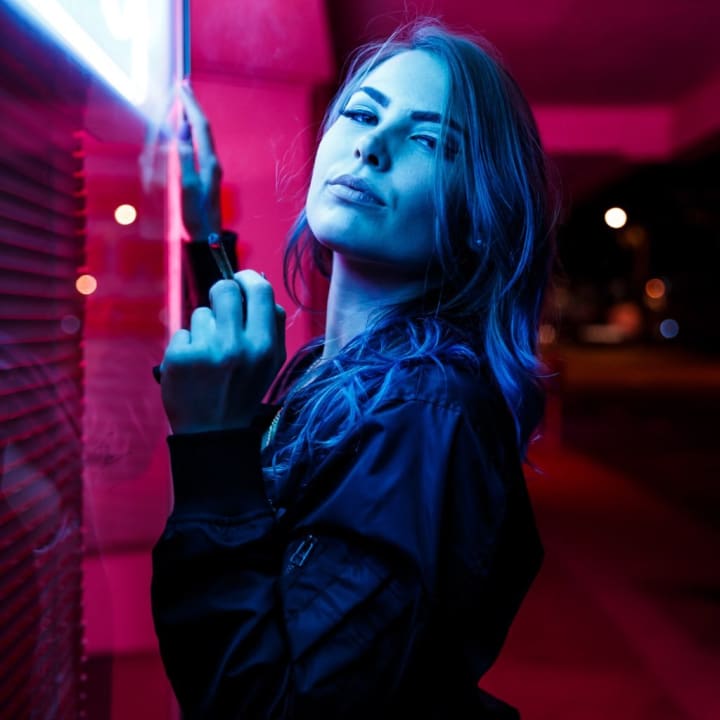 She loves purple haze, and has purple hair—it's Cannaqueen! Though her original Instagram got deleted at 23,000 followers, her backup is still quite alive and still features amazing shots of her enjoying everyone's favorite herb.
If you love seeing great smoking accessories, or just love seeing a cool girl with a pretty smile, you'll understand why she's such a popular Instagram model.
Mssmedicinal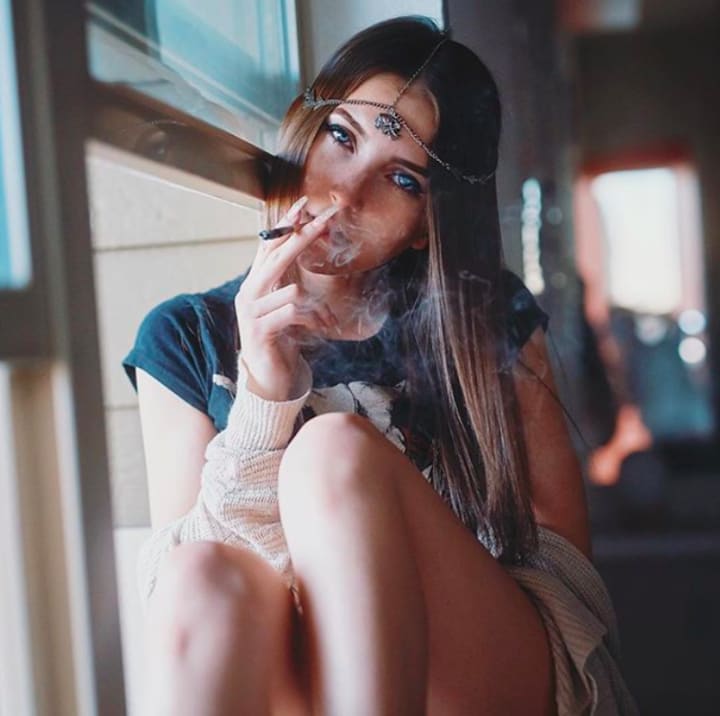 Natalie, known more commonly as Mssmedicinal, remains one of the most active cannabis enthusiasts and legalization advocates on social media. She's a hippie who loves to bring back that classic 60s style, complete with herbal accessories—and that's why she's awesome.
Beautiful hair, on-point outfits, and an amazing collection of photos is what makes Natalie a great Instagram model. Check her out, and you'll see why she's one of the hottest in her league.
Instagram: @mssmedicinal
Sheflieshigh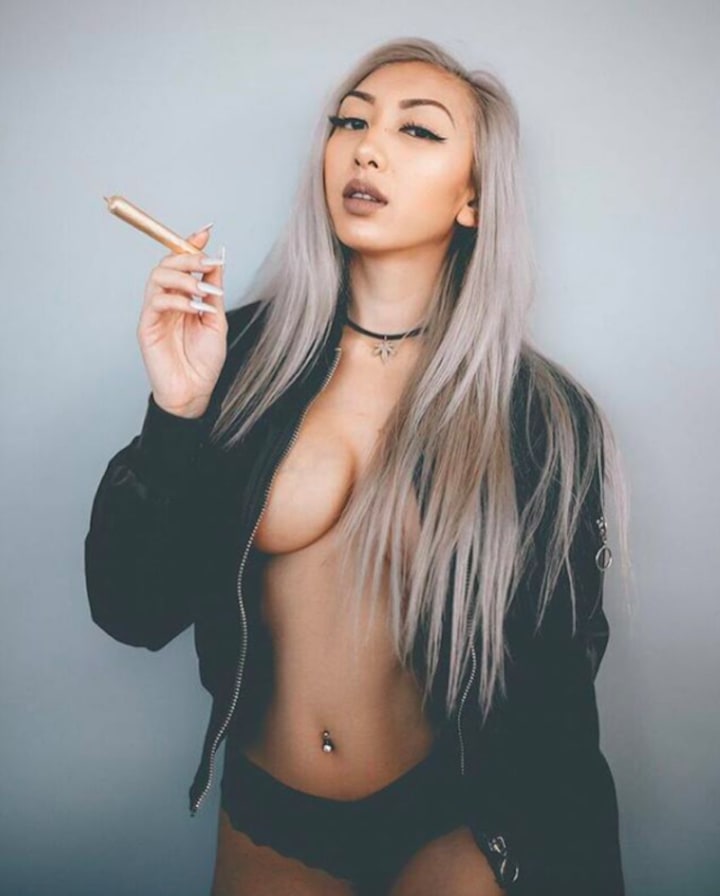 Jennie is one of those rare ganja girls that can also happily call herself a pastel goth and a trendsetter. However, she's more than just a trendsetter—she's an incredibly attractive girl who absolutely adores pot and enjoys showing off her body while doing great photoshoots.
She's a major advocate of bringing out good vibes only, and makes it easy to want to follow her upbeat, pretty, and sexy Instagram feed as a result.
Muh_riah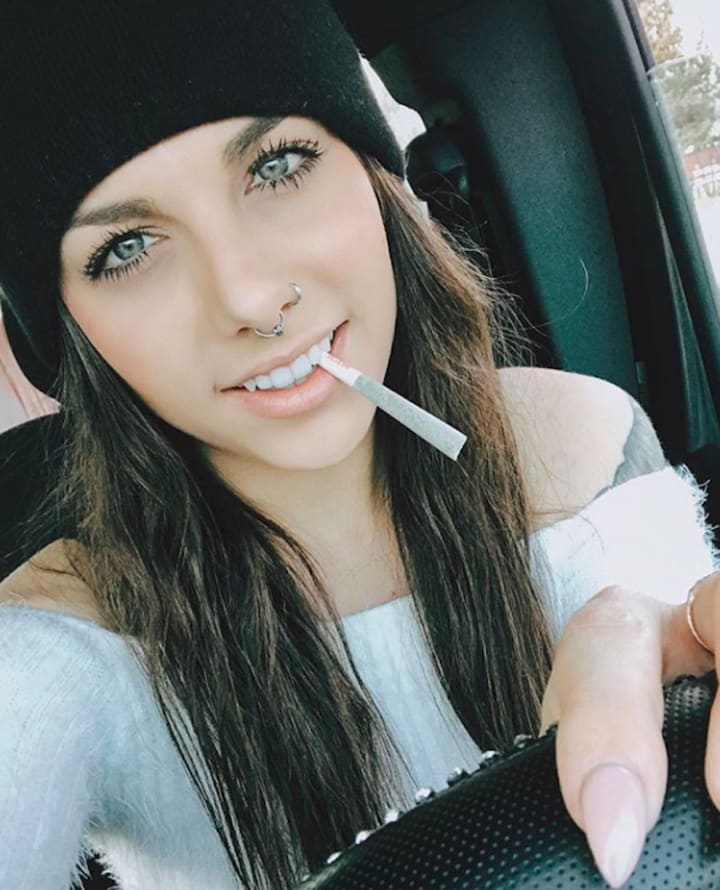 Mur_riah, also known as Mariah, is the cannabis-toking model and photographer who's become famous for her crisp blue-green eyes and chestnut brown hair. Her Instagram shots are casual and yet, elegant in the way that they portray cannabis.
If you like seeing cannabis girls on Instagram who are great both in front of and behind the camera, you'll quickly understand why Mariah is such a major favorite of ours.
Nikki.Narvaez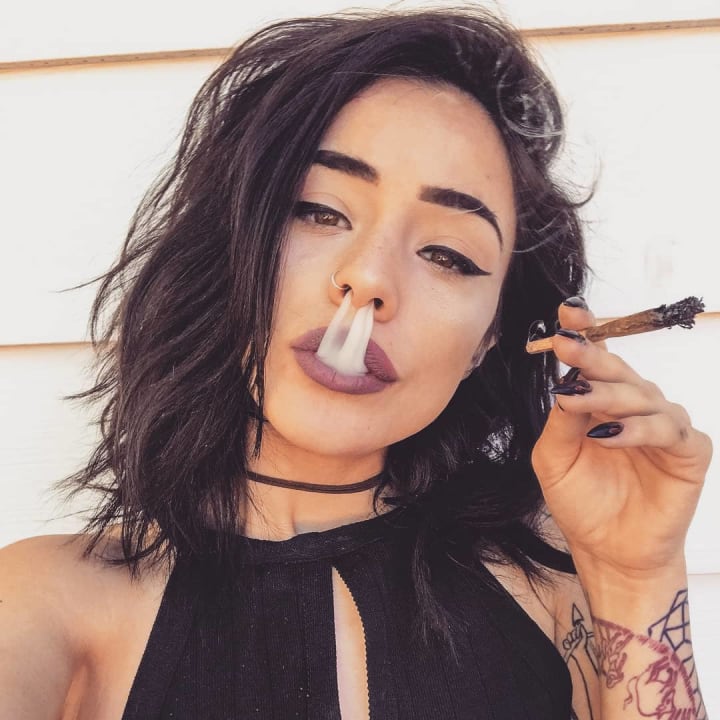 Nikki Narvaez made a point of being one of the most fashionable cannabis girls on Instagram—and that's not all. She's known for having beautiful features, makeup that would make most editorial planners jealous, and a wardrobe that anyone would kill for.
She's sexy in the way that few can be, so if you like Vogue with a little ganja thrown in the mix, you need to check out her work.
Kyrious.co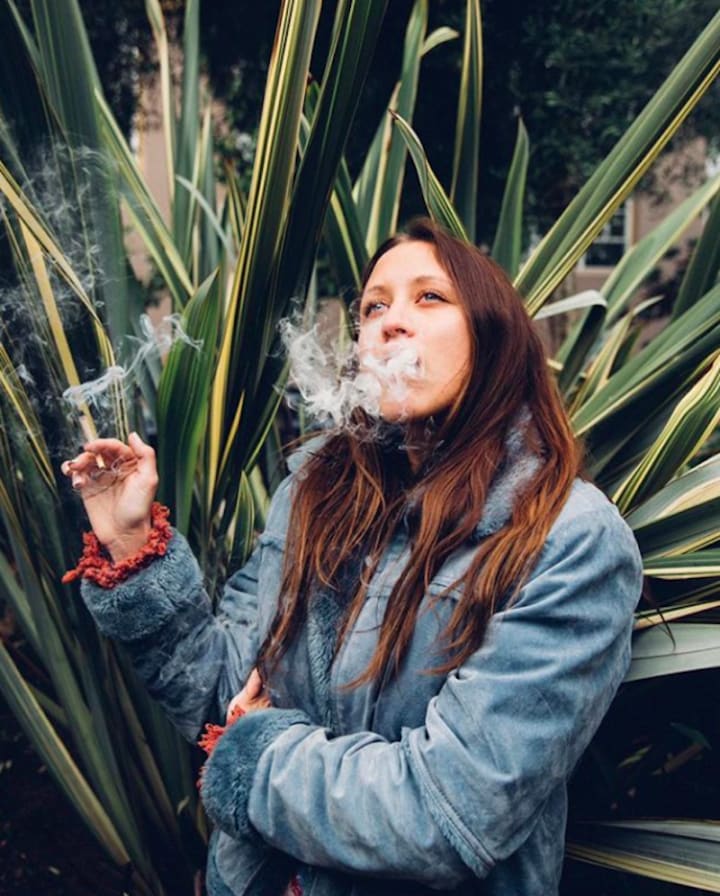 Kyra Mueller-Yamamoto is one of the most interesting cannabis girls on Instagram, primarily because she focuses more on the health and cerebral aspects of cannabis culture than the glamorous side of it.
Considering that her role in life is a wellness coach, it makes sense that her Instagram profile is one of the most health and wellness-oriented on this list. If you want to learn something new about cannabis and wellness, check her out.
About the Creator
Skunk Uzeki is an androgynous pothead and a hard partier. When they aren't drinking and causing trouble, they're writing articles about the fun times they have.
Reader insights
Be the first to share your insights about this piece.
Add your insights