The Future of Cannabis Marketing with Jared Mirsky
Wick & Mortar CEO Jared Mirsky explores the future of cannabis marketing, one brand at a time.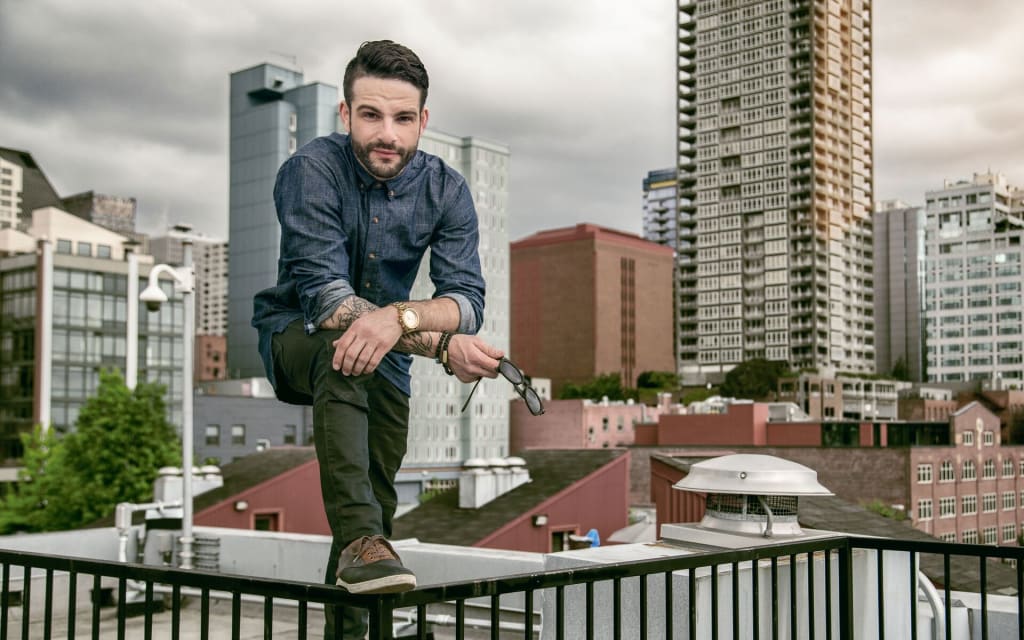 At 34 years old, Jared Mirsky has built an empire all his own—one that most people would never have believed could exist 20 years ago—primarily because his clients wouldn't have been able to legally sell their products in the United States.
Mirsky's company, Wick & Mortar, is one of the first companies in America to help marijuana and cannabis companies reach new levels of profitability. Wick & Mortar has been in business for nine years, and business is better than ever.
Cannabis companies who regularly come to Mirsky and his team of marketing mavericks tend to see a full return on their investments within as little as six months when they ask him for advice.
Since the agency's opening, Mirsky has worked with cannabis pharmaceutical companies, cannabis lawyers, as well as smoking groups, makeup groups, and more. Simply put, he's gained a lot of perspective from all regions of the now-booming cannabis industry.
Most companies that have worked with Wick & Mortar have become successful in their own right—thanks in no small part to Wick & Mortar and Mirsky's incredible work.
We at Potent had a chance to talk to him about his company and the future of cannabis. Here's what Jared Mirsky had to say about the world of cannabis marketing, and what he predicts for the industry's future.
Wick & Mortar: The Most Prolific Cannabis Marketing Agency In The US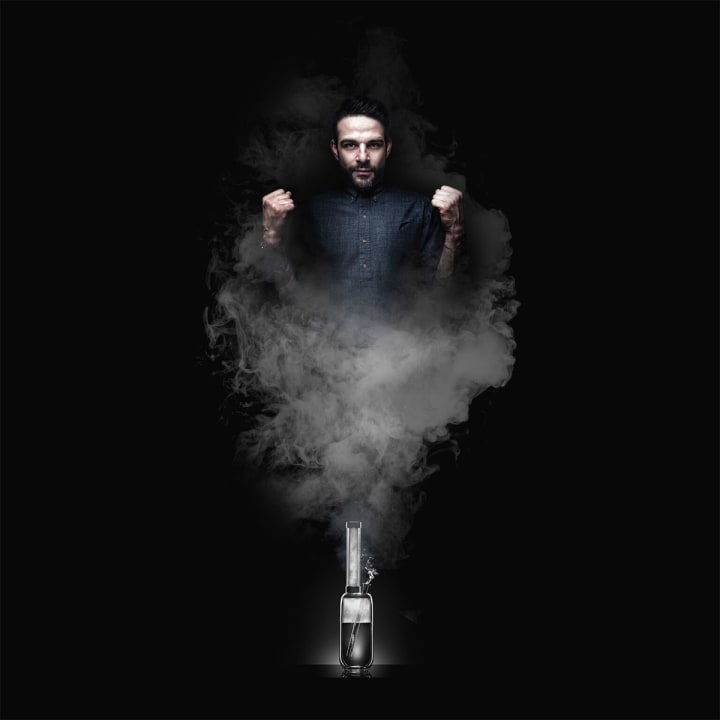 Wick & Mortar has been very, very busy networking with the biggest names in the cannabis industry. As a result, they're one of the only marketing branding and design companies out there geared towards cannabis companies.
We asked Jared to recount the biggest projects he had worked on over the course of Wick & Mortar's nine year existence.
Over the years, Jared Mirsky had worked with a great number of companies, primarily in the cultivation and distribution circuits.
When asked to name off some brands he has helped design, Mirsky told us:
"I'd say Rebel Spirit, Elevate Cannabis Co, Clear Choice Cannabis, Lucid Oils, Harmony Farms, Headset, Cannacon, Jollybee and so many more have been relatively big clients."
According to Mirsky, this question was difficult for one major reason:
"It's so tough to say though, honestly, since a majority of the brands we've built were nothing more than an idea before we got involved. I think the great thing about what we do, is that we get to be trendsetters in the industry, setting the standard for great design, while coupling that with a well thought out strategy."
How Wick and Mortar's Clients React To Their New Brands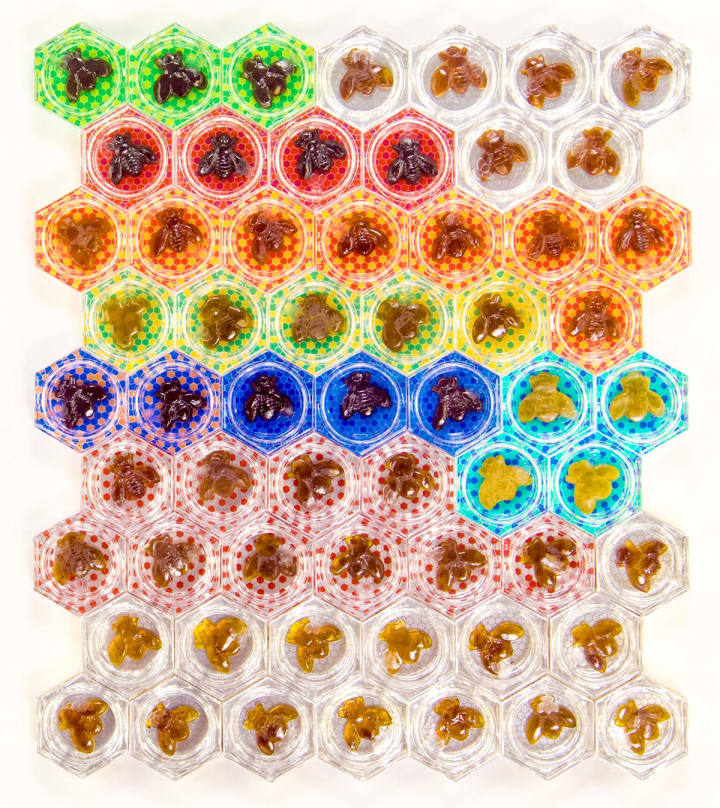 If there's one thing most branding companies know, it's that many CEOs are not exactly happy to have their brainchild leave their control. However, Wick & Mortar seems to be the exception to that rule, as we learned when we asked how most clients react when they see the branding work that Wick & Mortar and Mirsky do.
Wick & Mortar crafts brands for clients with a mix of finesse and understanding of the cannabis industry and cannabis culture as a whole. Wick & Mortar knows what works in a cannabis brand, and what doesn't. As a result, the company is able to whip up something that works with the client's vision without taking away from the company's concepts.
Jared Mirsky actually supplied us with a slew of testimonials, many of which showed that his clients really were thrilled with the work his agency was able to do for them.
Diane, CEO of Rebel Spirit Cannabis, stated the following:
"Last year, I was drawn to Wick & Mortar when I saw the quality of their work. We too wanted a fresh, creative, professional look for our brand."To start, Jared Mirsky and his team spent hours helping us to refine our vision to reflect our history and philosophy. We've had a number of face-to-face meetings and many conference calls that included Jared, his web designer, his copywriter, his graphic artists, and our Wick & Mortar project manager. Wick & Mortar worked tirelessly with us to deliver a powerful logo and mascot that have already opened many doors for us."
Diane was quick to note:
"We're thrilled to have a partner like Wick & Mortar by our side. We plan to enjoy a long and mutually beneficial working relationship with Jared and his team for years to come."
Another enthusiastic Wick & Mortar client, Brian W. of headset.io, had this to say:
"Wick & Mortar has helped me execute on a marketing initiative for my company with flawless results. There was an industry event that I simply did not have enough time to prepare for and I called on Jared and his team to help me out."I needed two retractable stand-up banners and a large backdrop to be designed for our booth. I also needed a solution for showing my company's services on iPads with an intake form for gathering leads and two types of flyers to hand out to attendees. Not only did they deliver everything we needed to have proper activation at the event, but they went the extra mile to turn this around for us in a rather short timeframe... not to mention that the quality of their design work was top notch. Everyone that stopped by our booth gave us compliments on how clean the design was and professional we looked."
Obviously, such overwhelming positive feedback has to be earned. Wick & Mortar clearly exceeded all expectations.
Cannabis Marketing vs. Normal Marketing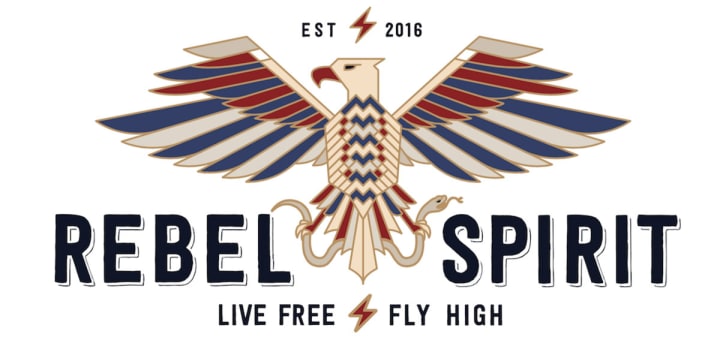 The world of cannabis marketing is inherently different from every other marketing industry.
Cannabis remains illegal in half of the United States. Even where recreational marijuana is legal, there remains a huge stigma on pot smokers. As a result, cannabis companies have to work around a lot of hurdles to sell their goods.
When asked about the biggest differences between cannabis marketing and standard marketing, Mirsky was very quick to point out that typical paid techniques don't work:
"You have to be creative with your approach to marketing in the cannabis space due to the federal regulations and advertising limitations on networks such as Google, Facebook, Instagram, LinkedIn, and others. You have to utilize organic and influencer marketing tactics to reach our marketing goals as opposed to pay-per-click advertising and remastering tactics."
In other words, you will need to be social and rely on word of mouth far more than a typical company would. Facebook has been known to shut-down pages on its site advertising cannabis products. Cannabis companies need to be creative if they hope to survive.
The Hidden Challenges Of The Cannabis Industry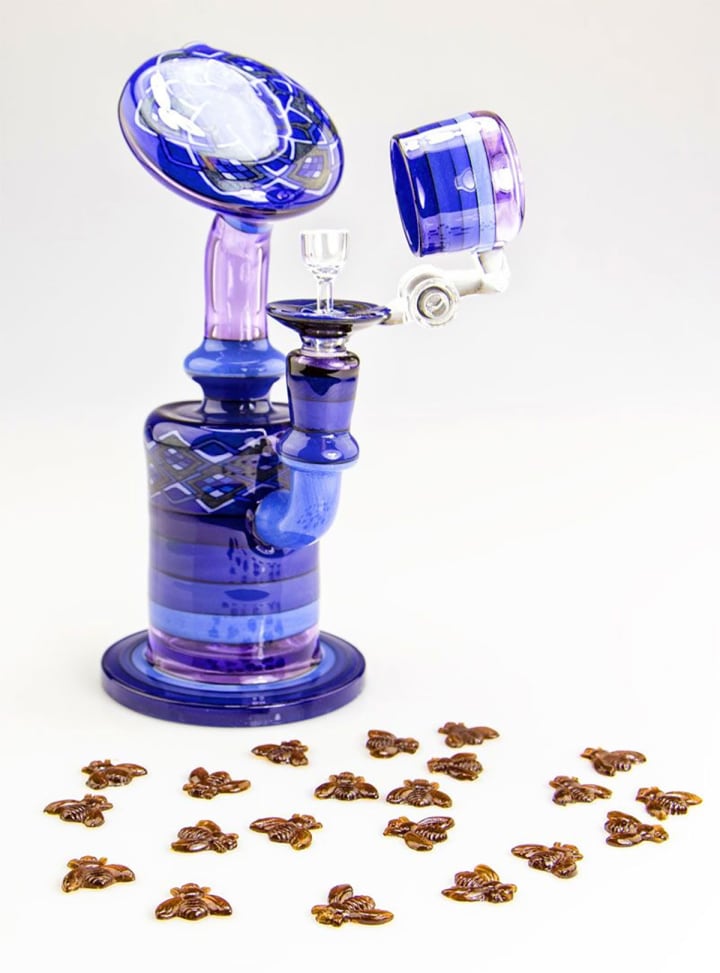 When it's not even legal to run an advertisement for your goods on a national level, it's kind of hard to imagine what the world of cannabis marketing must be like. So, we asked Mirsky what the biggest issue was when it came to marketing campaigns.
Unsurprisingly, it was cannabis laws.
"I would have to say the rules and regulations changing so frequently from state to state. Don't get me wrong, some of the changes have been for the good, but even more have become extremely limiting. We call them 3 C's; Confusing, Convoluted and Contradicting."
With every single marketing campaign's region being in legal flux, it's hard to imagine how anything could get done. Yet, if you're a marijuana marketer, navigating all the crazy advertising laws is what you're expected to do.
If the laws surrounding marijuana grow lax in the coming years (as the spread of marijuana legalization indicates), then maybe in ten years marketing marijuana will become easier. Maybe cannabis could be advertised on Facebook and billboards and even on the morning new's commercial breaks.
But we are living in now, not an idealized future. The adversity facing marijuana marketing has forced many people to get creative.
People like Jared Mirsky and everyone working at Wick & Mortar.
Want To Join The Cannabis Industry? Here's Some Advice.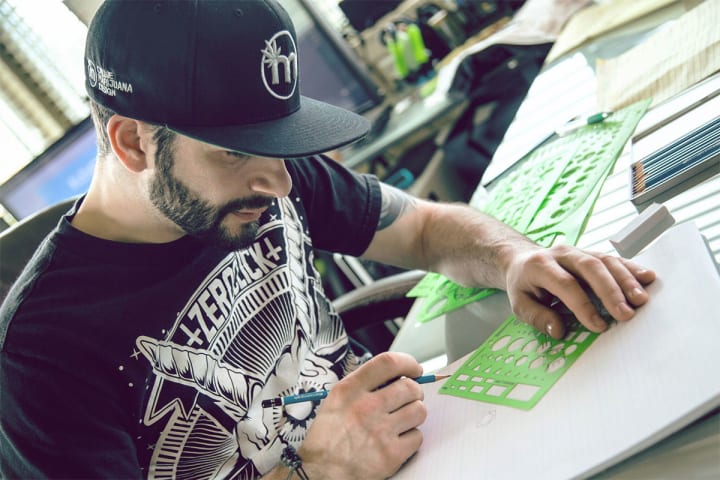 When we asked if Jared Mirsky had any advice to give to those who want to join the cannabis industry, he replied:
"Validate your idea and make sure you are prepared to spend what it takes to establish a brand the right way the first time. There's a saying I once heard, 'You can polish a turd, but it's still a turd.' Don't waste your money on creating a half ass brand and then dumping tons of money into marketing it. You'll find that no matter how much money you spend, your overall conversion will remain very low. By focusing on branding right the first time, you'll spend less money on a monthly basis while seeing higher conversions."
Basically, the cannabis industry is one of those worlds where branding is king. Don't waste your time on a bad idea. Before you do anything else, establish your image.
Trends In Cannabis Marketing – And The Future Of Cannabis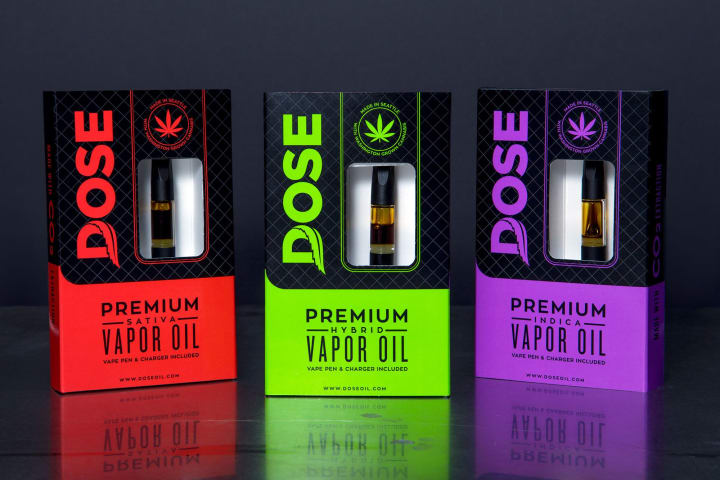 Much like other forms of marketing, there are a lot of trends that come and go in the cannabis industry. Following trends may seem like a good idea, but, in actuality, it prevents companies from establishing their unique brand.
Mirsky said that many cannabis companies follow after marketing trends, and, by doing so, fail to stand out.
For example, several cannabis companies have copied the "slick black packaging" luxury look that other industries have utilized to convey elegance and sophistication. However, Mirsky was quick to point out that this trend may have jumped the shark quite a while ago.
"Many might think slick black packaging with little to no color conveys an image of luxury, when in fact, it's simply getting lost in the battlefield of products your fighting to compete with for shelf space. If you're looking to stand out from the competition you've got to be a bit more strategic. Remember, only about 80% of the brands in the cannabis industry are branding themselves properly. "This means you've got an opportunity to build your brand right the first time and establish brand loyalty and trust early on. It's easy to sell a well-branded product today, but 3 years from now, the market will be become saturated with great brands. "Now, back to color... We've found that packaging containing splashes of color combined with easy to read typography works exceptionally well, coupled with relevant printing techniques that catch the eye. The color palette is certainly a factor in standing out, however, in order to achieve true differentiation, you must think outside the box."
In other words, it's better to work on being eye-catching and colorful in your own unique way than to follow the current trends in cannabis. You need to think outside the box to win in the world of cannabis marketing.
Right now, it's clear that "standard look" is overplayed. If Wick & Mortar's successful nine year career is any indication, standing out from the crowd is the key to longevity in the cannabis industry.
Reducing "Stoner Stigma" On A Professional Level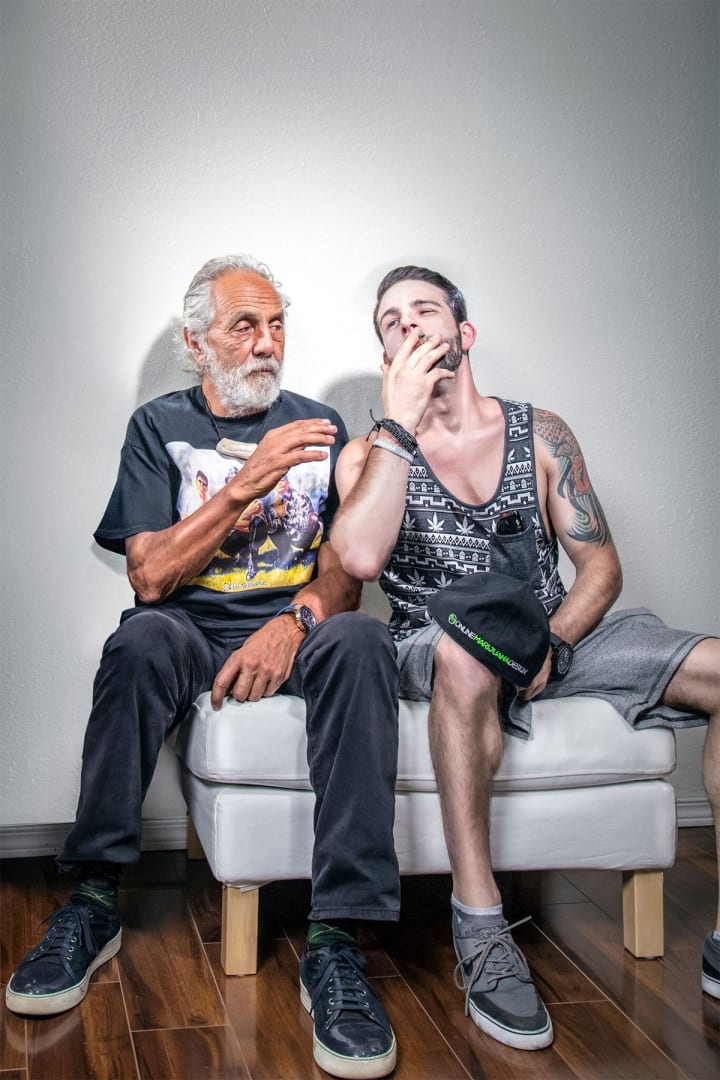 Of course, the future of cannabis marketing relies on the cannabis community - smokers and companies alike. Without us supporting the industry, there's no saying cannabis won't be illegal in the next decade.
At the same time, the industry has a stigma attached to it. When you ask a normal person in mainstream society to picture a stoner, stereotypes come to mind.
Jared Mirsky was very outspoken about the importance of cannabis companies working to educate people on the benefits of cannabis use and distancing cannabis from the illicit imagery of the past:
"The second largest brand trend in America according to the 2017 Edelman Trend report, is social responsibility. As leaders in the industry, it is all of our duties to ensure we are doing our part to properly educate people on the effects of medicinal and recreational cannabis. "While education is important, steering clear of pot leafs in your logo on consumer facing products tends to lend a more discrete vibe which I can confidently say will be a timeless brand trend."
interview
industry
Ossiana Tepfenhart is a writer based out of New Jersey. This is her work account. She loves gifts and tips, so if you like something, tip her!