Freedom from PTSD
A story of depression and hope.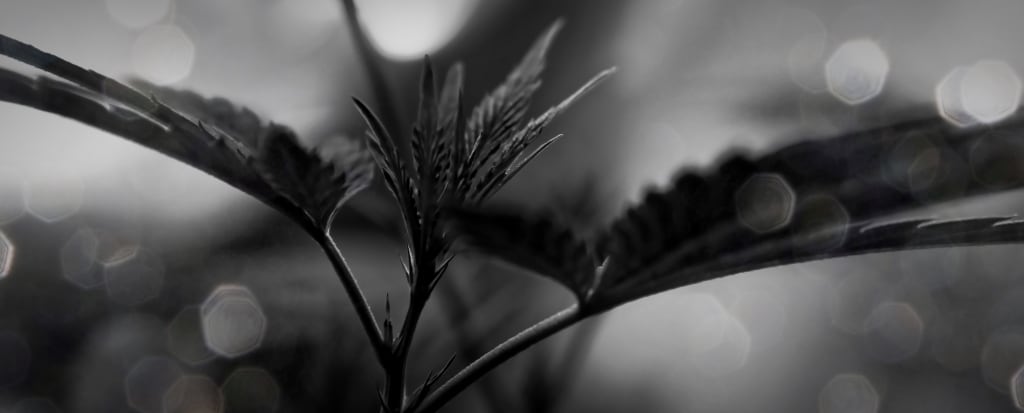 Black and White Bokeh
I've never had PTSD, but I've been with many a friend and family member who has, and still is, dealing with it. It can be crippling not only to the individual who has it, but also to the family and friends of that person as well. It's not something to take lightly, ever.
Here is a quick explanation of PTSD from the National Institute of Mental Health.
"PTSD is a disorder that develops in some people who have experienced a shocking, scary, or dangerous event."

"It is natural to feel afraid during and after a traumatic situation. Fear triggers many split-second changes in the body to help defend against danger or to avoid it. This "fight-or-flight" response is a typical reaction meant to protect a person from harm. Nearly everyone will experience a range of reactions after trauma, yet most people recover from initial symptoms naturally. Those who continue to experience problems may be diagnosed with PTSD. People who have PTSD may feel stressed or frightened even when they are not in danger."
Traumatic Brain Injuries (TBIs) can be just as damaging, if not more so. From memory issues to balance and coordination, they can shut someone's life down real quick. According to physio-pedia.com, "a traumatic brain injury (TBI) is an insult to the brain, not of a degenerative or congenital nature, but caused by external physical force that may produce a diminished or altered state of consciousness, which results in an impairment of cognitive abilities or physical functioning."
This next story is about one such individual. His name is Khalid, and he was in the Army for seven years as an MP (military police). It was his job to protect Iraqi police stations. During his tour, he survived an explosion. It left him with PTSD, two herniated discs in his neck and a TBI. After that, he switched duty stations, working as an investigator and performing other law enforcement functions for the rest of his contract.
He believed he had his PTSD under control when he came back stateside, and became a federal corrections officer. He thought he'd found his career, and started taking steps to settle down with his wife. He bought a house, and life seemed good.
As time went on, he discovered that being in the corrections center triggered him very badly. He started feeling caged in, and trapped. Eventually, it got so bad that he was forced to quit, and gave the house back to the bank. This was in 2014, and he has not been in any type of law enforcement since.
His mood became dark, and he was well on to the way to suicide had he not picked up a joint. Cannabis apparently brought him back around, and he and his wife at the time packed up all their belongings and moved from Illinois to Washington where cannabis is legal.
In 2015, he moved to Alaska to be close to family, and got a job installing security systems in local dispensaries. After business dropped off, he started working at Cannabaska where he is currently the cultivation manager.
When I asked him how cannabis helps him in daily life, he explained to me that, due to the PTSD and TBI, he suffers from anxiety issues, loss of appetite, and nightmares. He can't sleep unless he smokes a joint before bed.
I asked him what happens if he doesn't smoke. He replied, "I start with general anxiety. My mind won't quit racing and it is hard for me to relax. I stress about little things more and more until I feel like crawling out of my own skin. I don't eat at all because I have no appetite so I lose a lot of weight. I don't sleep either so all these problems snowball to the point of anxiety attacks. I can't be in crowded places, either."
He went on further to explain, "Between weed and meditation these issues are controllable. The Army and VA have forced psych meds down my throat but two years ago I was able to dump those down the drain because I have cannabis."
"Weed has helped me find myself again. I live a very productive life..."
One thing I have noticed as I share these stories is the uncanny similarity. Cannabis has been effective in helping with the symptoms of TBIs and PTSD. I can only hope that by sharing these stories, we are reaching out to those who are suffering still. You are not alone, and there are alternatives.