Fine Dining With Doja: A How-to
How Marijuana becomes a new lifestyle in the industry.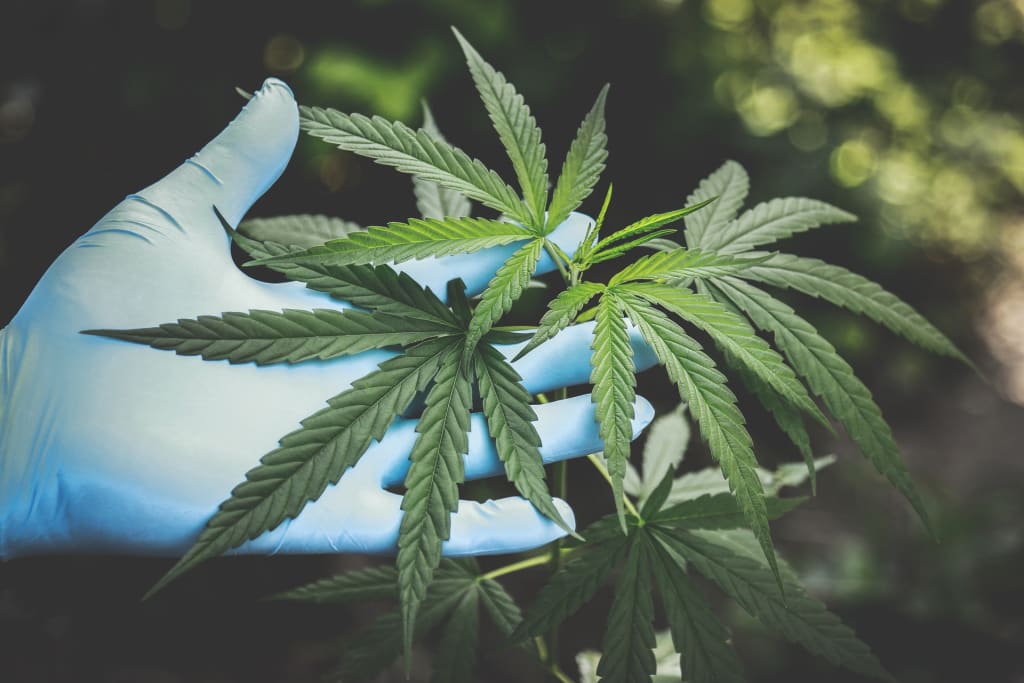 Photo by Aphiwat chuangchoem from Pexels
As weed works its way into the cultural zeitgeist, stoners around the country are gaining access to many more ways to experience the good, green herb. No longer must marijuana users smuggle bud home and discreetly smoke from homemade pipes; these days, there are high-end cannabis products available from luxury dispensaries at premium prices. Weed enthusiasts can enjoy tree tourism in places like Portland and Denver, where adult-use grass is widely available, and hotels and restaurants are opening their doors to the doja-inclined.
In fact, food-weed pairings are becoming an industry of their own. Fine dining establishments are accepting the challenge of cooking for the 420-friendly crowd, which adds yet another deluxe experience for the indulgent stoner. Here are a few tips to help anyone navigate the world of superior munchies.
420-friendly Fine Dining
Cannabis presents an interesting quandary to the bored chef: How does one incorporate the earthy, musty flavors and aromas of the herb with more palatable flavors and aromas of haute cuisine? Fortunately, chefs in cities where adult-use marijuana has been legalized are rising to the challenge, delivering fine dining restaurants that combine expensive and complex meals with sticky-icky bud.
So-called 420 chefs are most common in Colorado and California, two states with an established culinary culture, but progressive cities like New York City and Portland, Oregon are getting in on the action, too. Here are some of the most intriguing fine cannabis dining experiences across the country:
Cannabis Café, Los Angeles
Technically, Lowell Café (now Cannabis Café) is the first legal cannabis restaurant in the United States, and as such, it has attracted extreme amounts of attention. The weed eatery has a star-studded list of investors, to include Miley Cyrus, Chris Rock and Sarah Silverman, and reservations are typically unavailable for at least 30 days out. In addition to a range of farm-to-table drinks and snacks, patrons can order pre-rolls, bongs and other smokables on premises, fully customizing their cannabis café experience.
The Herb Project, Los Angeles
Launched by renowned chef Aaron Ziegler, who cut his teeth in Wolfgang Puck's catering division, The Herb Project is a private, multi-course dinner series composed of dishes micro-dosed with cannabis. Though most Herb Project events are hosted in Ziegler's own Venice home, the chef has transformed the evening of weed eats into a roaming show, hosted at various high society spaces around Los Angeles.
Eat Sacrilicious, Massachusetts
Circumventing marijuana laws with membership fees — which technically make events private and therefore lawful — Eat Sacrilicious provides New England with a much-needed venue for fine dining with cannabis. Typically, events entail a several-course meal, a special marijuana cocktail and a luxurious evening in high society.
99th Floor, New York City
Adult-use marijuana is still prohibited in New York, thanks in large part to COVID-19 disrupting Governor Cuomo's plans for legalization. Still, Miguel Trinidad, noted owner-chef of beloved NYC restaurants Jeepney and Maharlika, has committed himself to elevating New York edibles with 99th Floor, another exclusive supper club with long waiting lists. Dinner groups tend to be small to help hide the events from authorities and to ensure the quality of the meal is as high as the effects of paired weed.
Doja Dinners at Home
Unfortunately, not every weed enthusiast can travel to enjoy haute cannabis cuisine — and many of these events have been shuttered for the foreseeable future thanks to the coronavirus pandemic. Fortunately, there are ways to recreate an elevated doja dining experience at home.
The first step is always procuring high-quality weed. It might be wise to spend some time at different dispensaries in one's area, using an online tool like Weed Maps to better understand available products at each shop. Here's an example map for Portland: https://weedmaps.com/dispensaries/in/united-states/oregon/portland-north. Once the right bud is procured, here are a few tips for making homemade edibles into haute cuisine:
● Infuse oils. Cannabutter is a pantry staple for the DIY edible master, but home weed chefs can also infuse other oils, including coconut, olive, canola, avocado and more. Infused oils are easy to integrate into any recipe in a one-to-one substitution.
● Multiple courses. Fine dining always contains more than one course, which helps to showcase the chef's skill. Home cooks should try to keep cannabinoid content low in each dish because the effects will compound over the course of the evening.
● Pairings. If cooking with cannabis seems to complex, home cooks might simplify the experience with weed pairings. By matching the flavors of a particular strain with the flavors of a beverage or dish, guests can enjoy an elevated experience.
It was only a matter of time for the world's best chefs to start experimenting with such a unique and intriguing ingredient as marijuana. Perhaps these high-class dining experiences will help those orally opposed to the drug accept it as safe and culturally valuable — worthy of widespread legalization.

Shirley Wilson
I work as a full time analytical journalist in multiple industries, I am regular editor for the many big names in the industry, when I am not writing, I like to go out trying different food and playing with my Cat.
See all posts by Shirley Wilson →