Essential Stoner House Decorations Every Smoker Needs
Yes, stoners own homes too! If you happen to be one of them, pick up some essential stoner house decorations.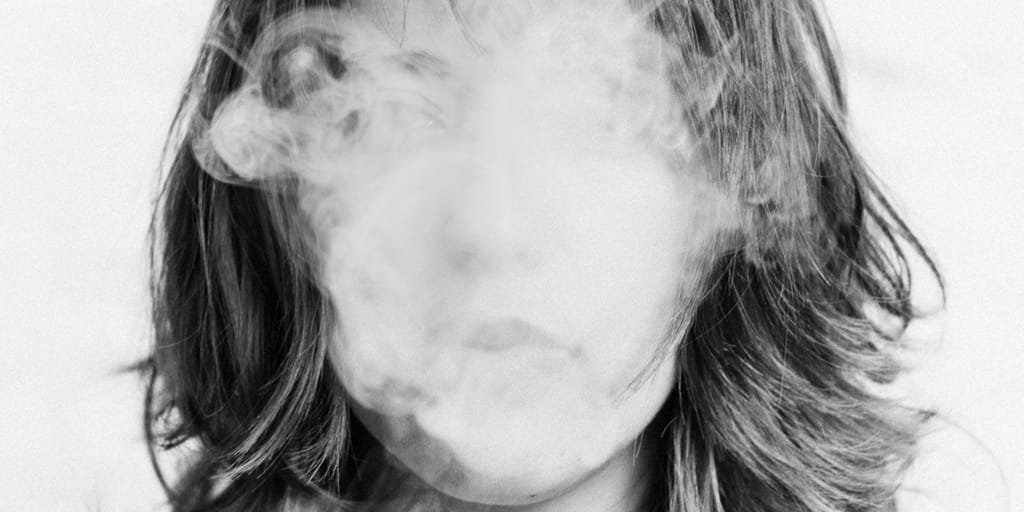 Have you ever walked into a stoner friend's house and felt like you've been transported back in time, to say, Woodstock or something? Great home decor can really take your smoking experience to the next level. What is the best room decor for dedicated stoners? Well, that depends on the kind of stoner you're dealing with, but there are a few constants when it comes to smoking rooms.
Don't overthink this too much, being a great stoner is all about letting go and letting live, so there are no wrong answers here. Whatever makes the music sound better, am I right?
Practical stoner essentials like chairs, pillows, wall hangings, and assorted kitchen items is what we will mostly be talking about here. Yes, it may look a but like your freshman dorm room, but you must ask yourself, was smoking weed ever more fun? If your answer is a resounding yes, check out this great list of stoner house decorations.
Stoners love ambiance and these things can turn your smoking room into a real experience. Globe string lights are more than just mere Christmas lights, and they can be used indoors and outdoors.
These perfect lights measure 13 feet long, and come with 40 glowing little orbs. They are highly functional and can be used in any room, making them a staple of stoner house decorations.
In case you didn't already know, stoners love to sit around and shoot the shit. So, a great place to plop down into are stoner must-haves. This comfy chair by International Caravan comes in nine different colors, each one coming with an incredibly plush micro chair suede cushion.
It's a great chair because of how mobile it is, you could pick it up and turn any room into a smoking room. Two people could also snuggle into this thing for a smoke sessions, making it one of the more essential stoner house decorations.
A great Bohemian duvet cover will really help spruce up the stoner lair that is your bedroom. It serves the dual purpose of sleeping and smoking, so why not get a comfy bed cover that makes you want to do both?
This one comes in king and queen sizes, and is 100 percent brushed microfiber fabric that's been constructed for maximum strength, and it will stand up to the toughest wear and tear. The colors are extremely vibrant because Ambesonne uses only the highest grade inks, a no-doubter among stoner house decorations.
Throw pillows are essential stoner house decorations because they enhance the smoking and sitting around experience. You can use this pillow in your bedroom, guest room, living room, and wherever else you desire. Also, it's great for laying around on the floor and passing the bowl around.
Made from the finest cotton linen, they are completely machine washable. So, don't worry too much if your stoner friends spill salsa or sour cream all over them.
This bohemian striped blanket brings you aesthetically pleasing patterns and countless colors in each of its many arcs. From serene floral designs to colorful twirling patterns, this blanket will have stoners attentions locked
It's also great for snuggling under after a smoke session, and you can even wrap it around you on those chilly nights while you smoke around an outdoor fire pit. A great throw blanket is always one of the most essential stoner house decorations.
Let folks know which side of the Drug War you stand on with this trippy wall hanging tapestry. Wall hangs have to be on any list of essential stoner house decorations, they are classic hippie room decor. You can put it anywhere in your home from your bedroom, living room, smoke room, or garage.
It can even be used to cover up a crack in one of your walls from a stoner mishap. It's a simple piece that can really do whatever you need it to, but anywhere you put it it will take the stoner ambiance up a few notches.
A Japanese Zen garden is a great way to signal to people that you aren't messing around, you are a real stoner who enjoys all aspects of cannabis culture. These gardens are used to instill calmness, so if you smoked a potent strand that has you freaking out, don't worry, just play in your zen garden.
These things are tiny and can be placed anywhere. If you are stressed or feeling uncreative, spend a little time in your zen garden, I think you'll be pleased with the results.
Let people know right off the bat that they're walking into a cannabis friendly home with this hippie doormat. It's one of the most essential stoner house decorations because it sets the tone for the rest of your place. Doormats come in many shapes and sizes, and this one from PHFZK is perfect for wiping your dirty boots, but also soft enough for you to step out and grab the morning paper barefoot.
The bottom is made of tough rubber so you don't have to worry about it slipping and having one of your buddies taking a stoner spill. The top is made from polyester and is machine washable.
Wall hangings are a great way to spruce up your stoner pad, and this one will let people know that your a hippie at heart. The sign is just a jumping off point, as you could theoretically choose a street sign of anything you love that is associated with hippie culture.
It's a unique way to show off your pride, and it makes one of the best stoner house decorations. It's room decor that'll work almost anywhere, and it's relatively small so it won't take up much wall space.
Put this funny poster up in your smoking room — wherever it might be — and let people know that you're busy and don't wish to be disturbed. It's one of the best stoner house decorations to really drive home the point that people who enter are in a chill environment.
This clever little poster will let guests know that this is a peaceful home, and if they plan on fighting to do it somewhere else. It's everything you could want in a simple and straight forward poster.
Finally, what stoner doesn't love the great Neil Young? His stream of consciousness auto-biography makes a great decoration for your coffee table. While you're sitting around and passing a joint you can also flip through the pages of Waging Heavy Peace.
He's an icon from the 60s and 70s, and this beautiful hardcover book makes one of the best stoner house decorations for the studious smoker. If nothing else, it'll give you and your friends something to wax about.