7 Stoner Must Haves!
Time to Make a Kit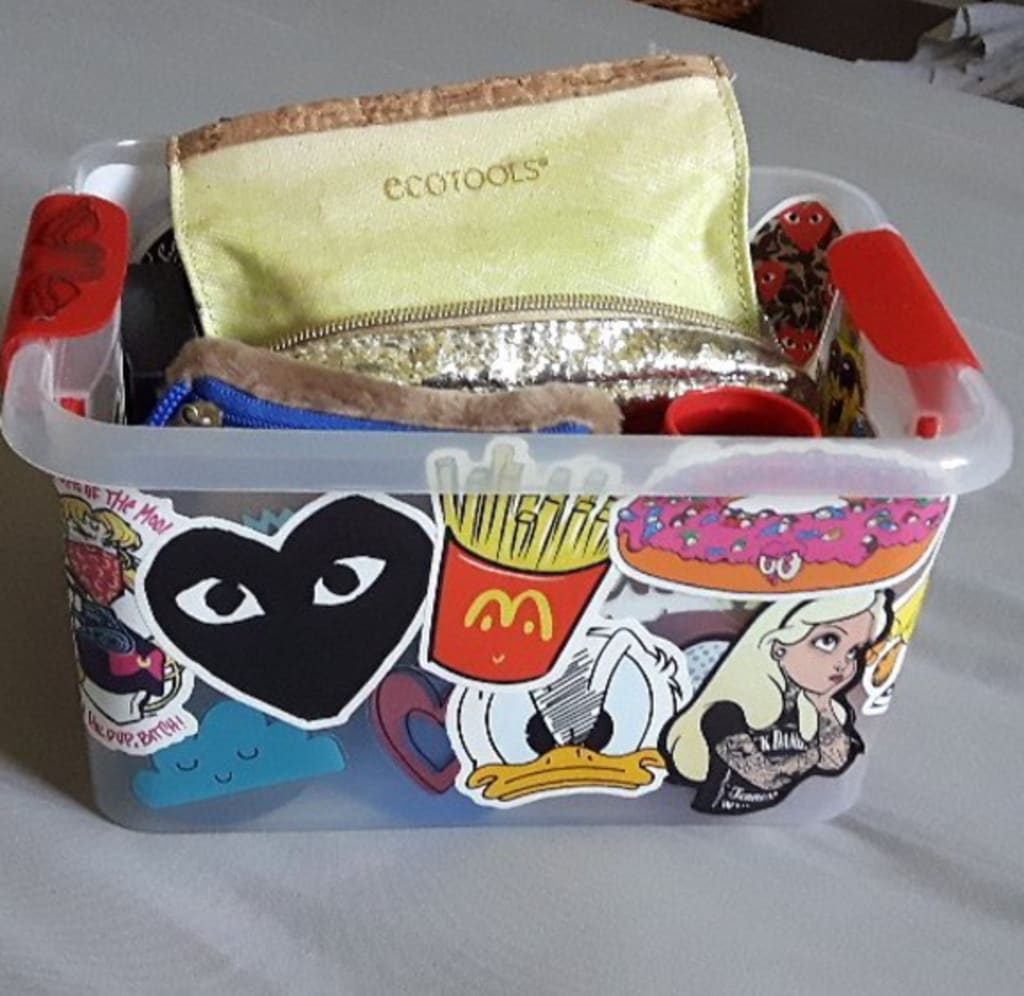 So, you have decided you like smoking weed and want to continue on with it, but do you have everything you need? Sure, some people may not agree with this list, but for someone who is just starting out, this list may be very helpful for you. So without further ado, here of some of the top stoner must haves!
#1: A Grinder!
Grinding your weed is the best way to smoke it. Grinding allows you to get more use of your bud, helps it burn evenly and helps with air flow. So the best way to achieve the perfect ground up bud is by using a grinder. Three chamber grinders would be your best bet because this will allow you to collect kief, which is a major bonus Jonas. You can purchase a grinder at you local head shop or online. They range anywhere between $10 to $300. I know it's crazy but don't feel pressured to buy an expensive grinder at first. Start small and work your way up.
#2: A Smokebuddy!
Even if you don't need to hide the smell of weed in your home or car, it's good to have a Smokebuddy (or sploofy) in your back pocket. These little guys really come in handy when you travel. Sometimes when you stay at a friend's place, they may not want their home to smell dank, so you can whip out your Smokebuddy and leave no smell in your friends home. You can purchase these at your local headshop, Spencer's Gift Shop, and online.
#3: Stash Jars!
Keeping your weed fresh is very important! So please, never leave your weed just sitting out in the open, keep it in at least a sandwich bag. Investing in a stash jar is your best bet when it comes to fresh weed. Airtight seal and a dark space are perfect for all of your bud. I would recommend going to your local dollar store and purchasing two mason jars. One for nugs and one for ground up bud. The one for your ground up bud does not have to be a big jar, it could be as small as you want it to be. You can also find other types of stash jars at your local headshop, Spencers Gift Shop, and online.
#4: Clipper Lighters
Really any lighter would do, but Clippers have a special feature that landed them on this list. The little part that you flick to get the flame going actually comes out and doubles as a poker tool. With this tool, you can pack down your joints, blunts, and bowls! It's a great little tool to have and they are refillable so you are helping the environment too. These are available almost everywhere and are usually around $1.99.
#5: A Scale
This may seem like a pointless item to have, but it can actually come in handy. Anytime I buy cannabis I like to weight out 2 grams to grind up and use. This helps me portion myself and helps me make my weed last longer. I got mine at a local head shop, but you could probably even find scales at Walmart.
#6: Ashtray!
Even if you don't smoke joints it always good to have an ashtray. Before I bought one I would smoke a bowl and then have to get up to empty out my ashes. It can be a very annoying process. Ashtrays are usually pretty cheap and are sold in most stores so it won't be hard to get your hands on one.
#7: Visine
Some of you may not care if your eyes are red when you are out in public but sometimes we need clear eyes. I know that if I smoke before a doctor's appointment or job interview I don't want my eyes are red and stoney. So I drop some Visine in and bam! All better. If you are interested in knowing how to not appear high in public check out our other blog post, How to Hide your High.
I hope you enjoyed your read and please be sure to follow @thehypepipe on Instagram and Twitter for some amazing cannabis posts! And follow @thehypepipe on Soundcloud to listen to our Podcasts! Stay stoned my friends!
list
Office Administrator, Journalist, Blogger, and mom.
Follow me on Instagram @StonedUnsub and Twitter @sativasandcrime!