Cannabis Instagram Accounts You Need to Follow
Despite being an illegal substance and practically vilified by many of the country's political elite, marijuana has still been proliferated by a variety of cannabis Instagram accounts.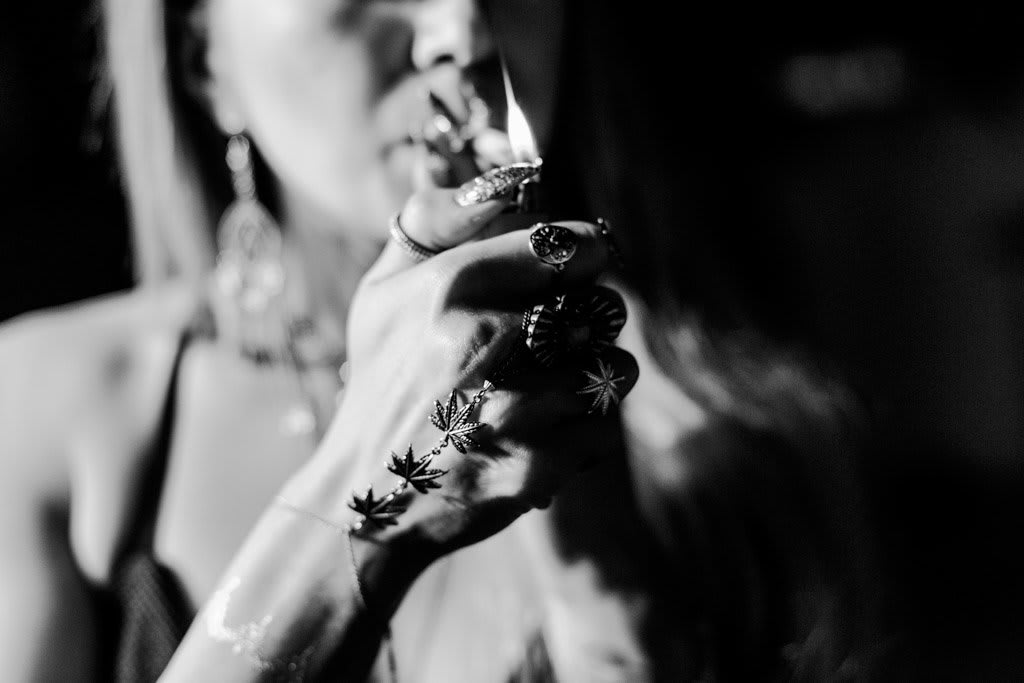 What's one of the many awesome things to do after getting high? Well yeah, eating most likely would be your immediate choice, but for the sake of argument, let's accept that binge-appreciating our most delectable pot enthusiasts from Instagram is a joy all of its own. The use of weed in Instagram posts has kind of evolved into its own culture, broadening even the avenues by which we can learn more and experience the plant as a sociological piece of our history. Think of these sites as mere glimpses into the massive body making up the marijuana family; we all take part in this massive unit of creative, expressive and, quite honestly, supremely high individuals, who simply love that skunky smell and the emerald green textures that which brings us all together under one ethereal sensation.
The following pot enthusiasts, aficionados, and celebrities have branded the illegal substance in a multitude of creative fashions. Either by way of displaying different pots and their particular strains, or through detailing expert steps in the cooking of edibles, these cannabis Instagram accounts have enlisted their adoration for Mary Jane more than most. If you're all about the culture and history behind marijuana, I implore you to take a step into any of these digital showrooms, where not one police officer or grumpy politician can tell us what's acceptable or not. Toke up, sit back, and meet Instagram's proudest potheads.
Rollthis.passthat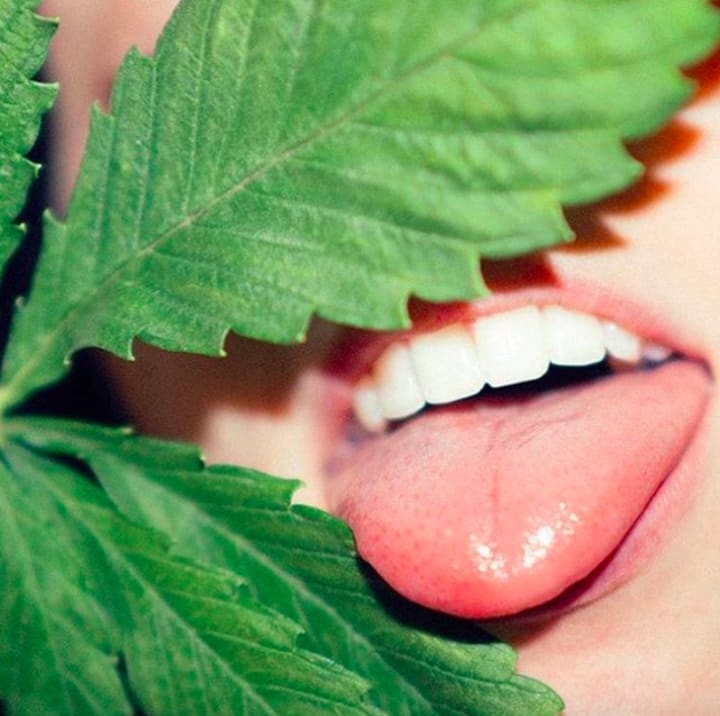 Cannabis Instagram accounts have no shortage of photography-centered accounts, but that's not what Rollthis.passthat intends on being. No, you'll see from sifting through their feed of interest-sparking and mesmerizing portraits, all of which are meant to challenge the viewer, rather than really satisfy.
That isn't to say the account isn't satisfying, not in the least. You can actually kind of get lost on their page, there's so much to look at and experience. They pretty much have it all. Want to know how they do it? Their bio asks users and followers alike to DM them photos and videos, and the sight is supported by MedMen, a medical marijuana dispensary that's twisting up the game, whether it be in sales or social media.
Send your dank art over to the guys @rollthis.passthat and you may just get featured on their page.
Gravlabs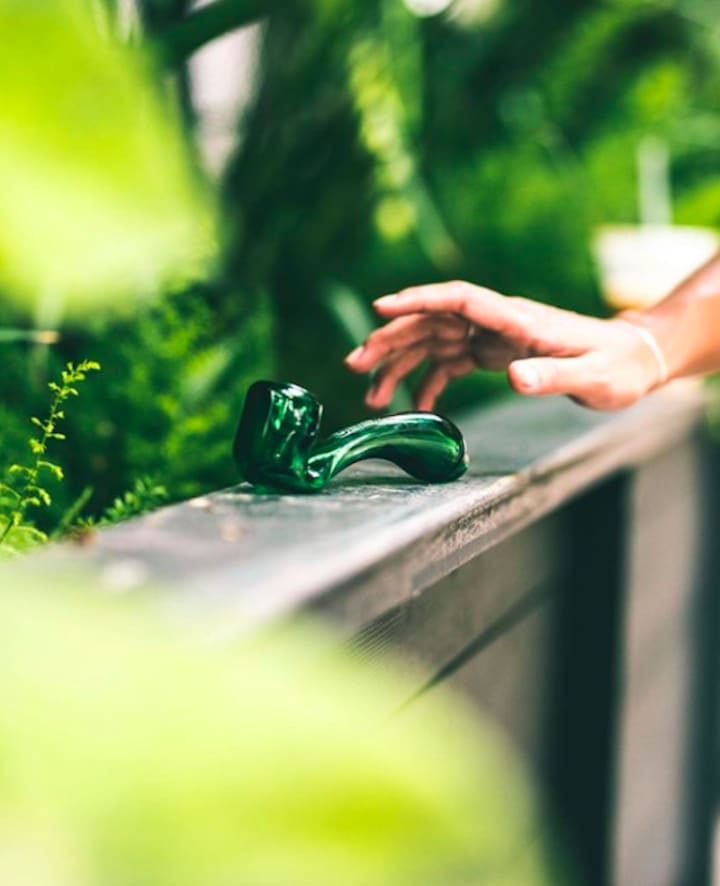 They're probably the kings of glass making, or at least at the zenith of all glass products. Whether it be design or tech, they've engineered the most tantalizing glass pieces ever.
Grav has been a leading provider in some of the most sophisticated smoking products, whether it be bubblers, bongs, or pipes, you'll find it all on their website. Instagram, on the other hand, showcases these lovely products and details them in an organized fashion.
Take a rip from the power packed products @gravlabs.
Illadelphglass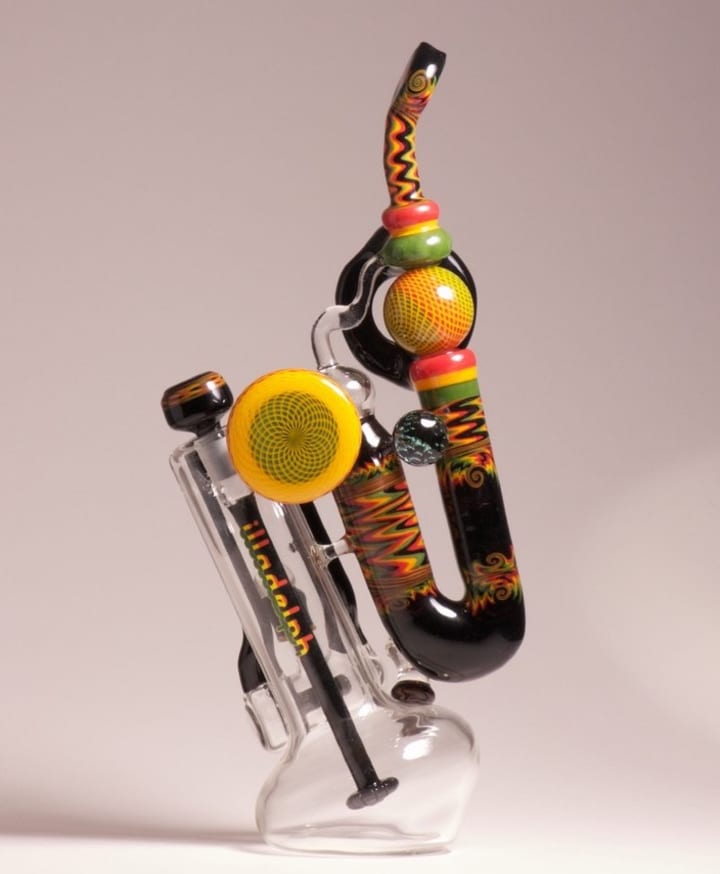 Showcasing a myriad of available products, new glassware technology, and a wide selection in distinctive bongs, Illadelph Glass has grown into cannabis culture more so than most by vying for a more traditional (or outdated) marketing strategy, erecting a social media-based community for sharing content and appreciating the art of cannabis. They provide self-made glass bongs and bubblers, engineered through a sophisticated glass blowing technique. They often share videos of the procedure, which they've perfected over years of various glassware design creations.
You don't have to be a bong aficionado to like the "Delph," their 61,000 plus follower fanbase speaks for itself. Rather than consider their glass or bong creations as glass, they've learned to spin their own identity into the marketed terminology of "scientific glass blowing," and practically every single Illadelph product is a work of art. They're a dope crew of skilled and disciplined glass blowers, who have taken their love for perfected glass modeling and engrained it into social media. If you'd like more insight into the history of Illadelph, glass blowing, or their variety of products, follow one of the best glass bong accounts to see just what you're missing.
Go ahead, rip the bong and sift through the galleries @illadelphglass.
Summerland_ceramics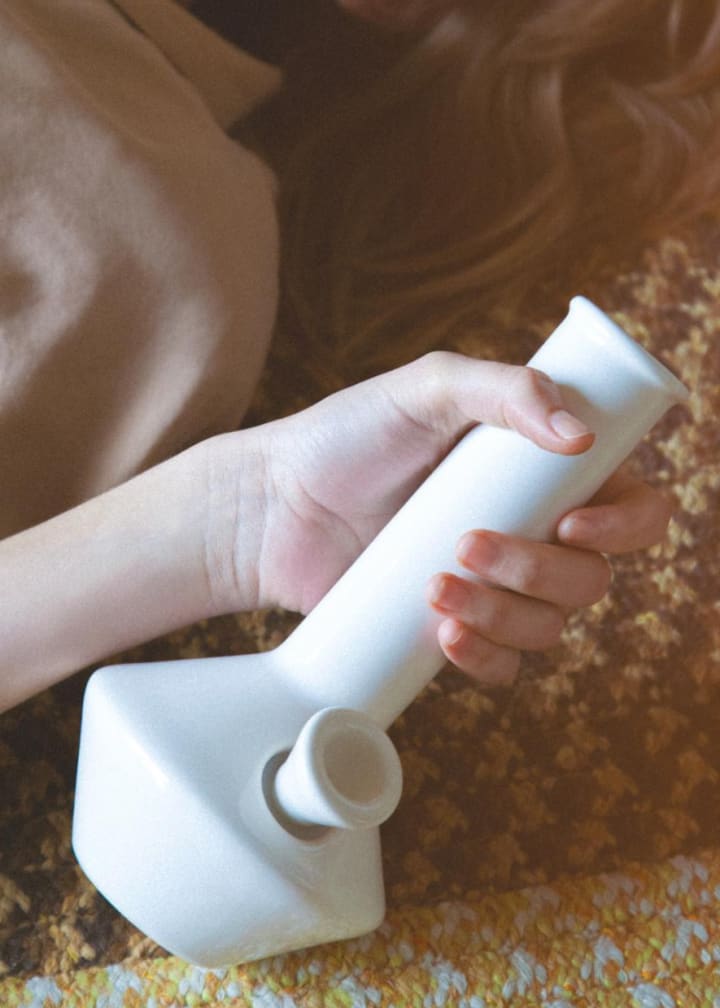 Despite providing us with the most intricate and ceramic products, their cannabis Instagram feed is like something you may find at the MET. Using sleek photographs to capture their already simple, yet superb line of handcrafted designs, it's pretty clear their among the most intricate accounts based on bong making.
Upon opening the page, you're introduced to a world of color and aesthetic, unlike anything you may have ever seen before on the social media site. Blending marijuana consumption, ceramic designs, and photographic ingenuity isn't easy, but Summerland Ceramics makes it look like organic.
Find the coolest new designs and contemporary cannabis ceramic artworks @summerland_ceramics.
Chewberto420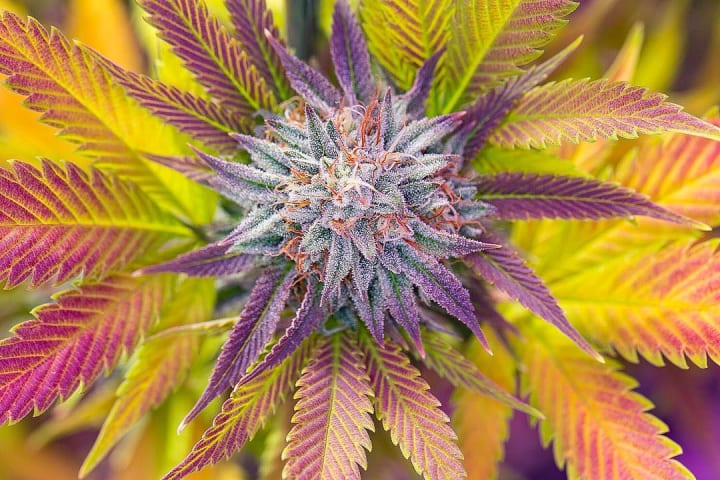 These guys are some of the only 100 percent original content that can be found within the world of Instagram accounts based on marijuana use and appreciation. They capture all of their own pictures, grow their own marijuana, and even write their own excerpts, some of which an be found on High Times.
Their feed is unlike most, as it is a plethora of artistry, design, and color that blend the worlds of cannabis and photographic content. They're even adapting how we look at growing and smoking itself, through quality products like the aeroinhaler.
See what's got everyone's eyes red @chewberto420.
Hello.itsweed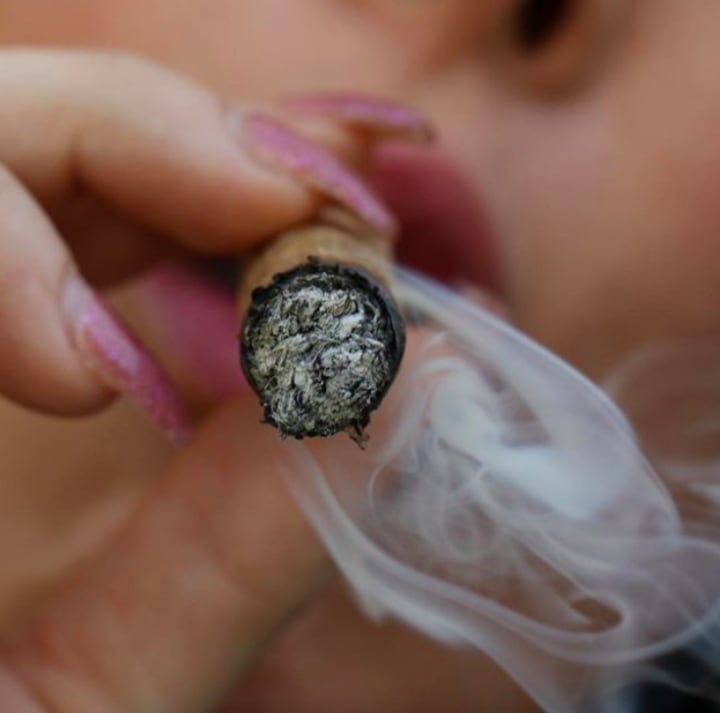 The simply named hello.itsweed feed is not unlike most weed artistry and photography, but it provides many avenues into the brilliant world of the marijuana industry.
If you want to know more about the personality itself, whether that be weed or cannabis industry as whole, this account's got you covered. By analyzing their multitude of imagery, you'll find a variety of themes, like the truly interesting McDonald's bag full of joints or a cloud reaching up into a weed leaf.
It's an usual place to visit, but when you find yourself @hello.itsweed, you know you're in great hands.
Highquality.life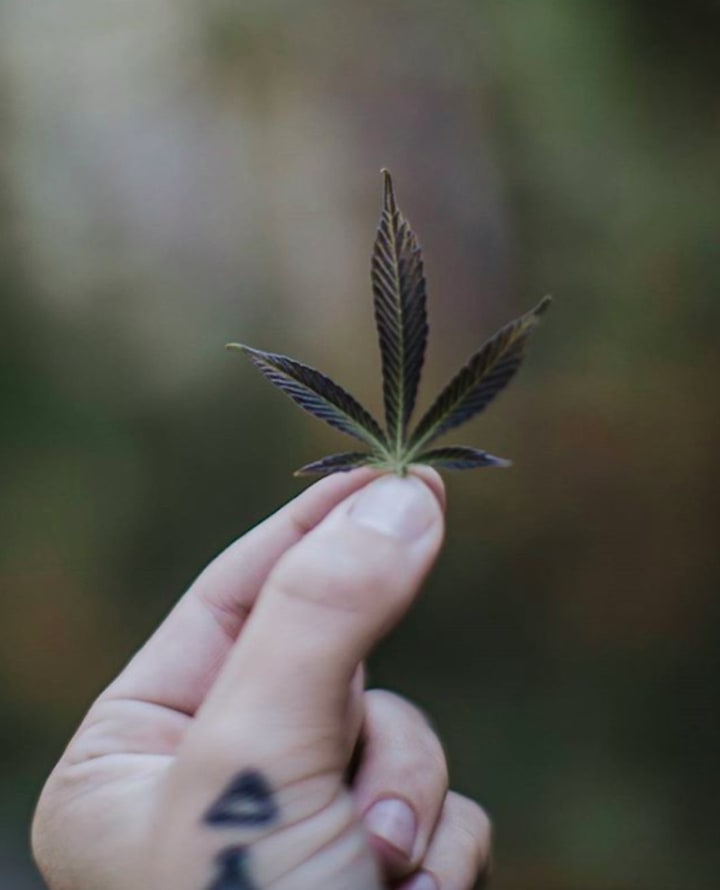 This is another lifestyle page, except it's an award-winning cannabis experience. That's right, and how do they do that exactly? Probably by being among the best accounts dedicated to the world of weed education, but there are other reasons for its popularity, as well.
Highquality.life displays a myriad of photos that implement the concepts of happiness and wellbeing. They not only want to improve the industry but the self, the experience, the products, the vibrancy, everything all in one neat experience, which can be delved into on High Quality homepage.
Change your life into for the better, far more quality high @highquality.life.
Joanna_oboyle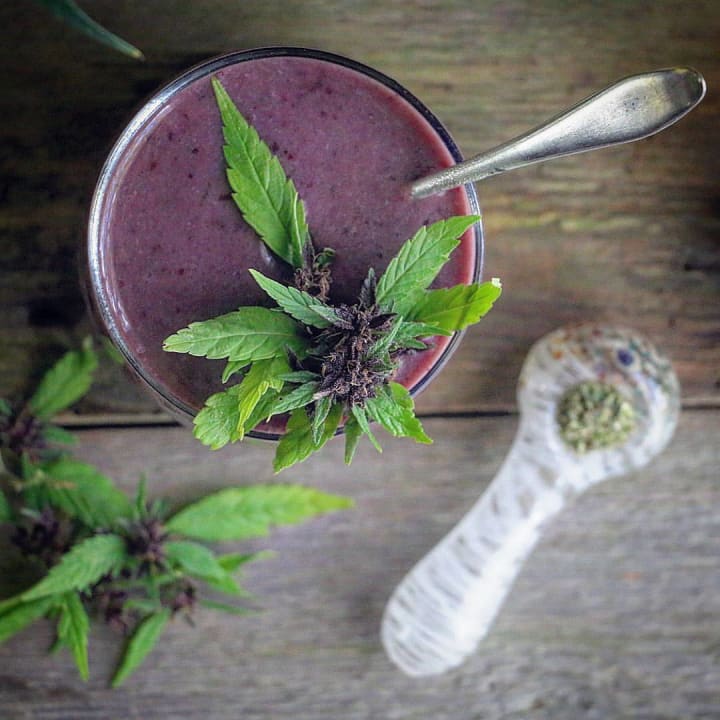 Instead of making your own marijuana edibles or getting them at a disreputable dispensary, try Joanna_oboyle. This is probably one of the only Instagrams dedicated to reshaping the way edibles are sold and experienced in cannabis culture.
Their most interesting product, the Marijuana Mocktail, fuses both liquor and weed into an extravagant and tasteful beverage. Their Instagram feed helps you sift through some of their most quality pieces and concoctions, like the raw cannabis salad. Who the hell thinks of that?
Flip through the menu @joanna_oboyle.
Stigmaandstyle_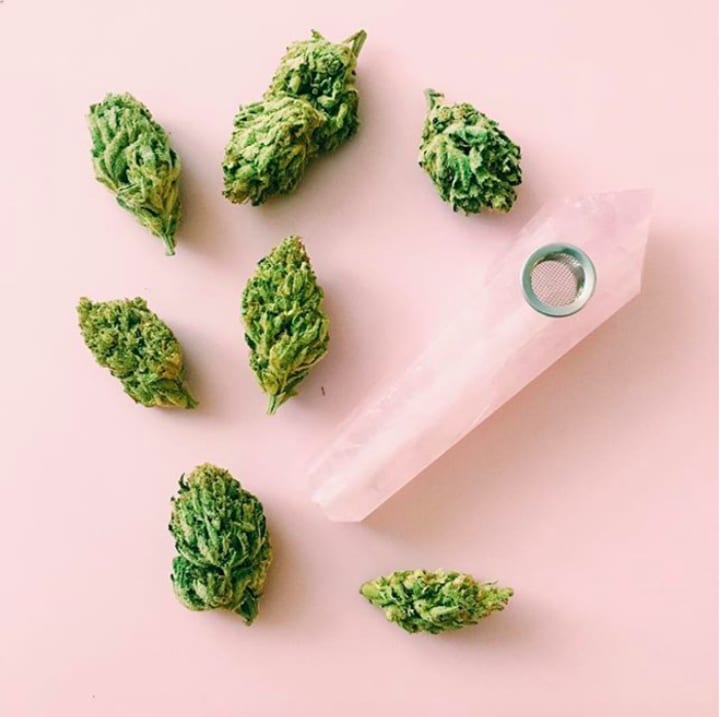 Like most cannabis brands, Stigmaandstyle wants to redefine how we all see and experience the pot plant as a social concentrated enigma, but by highlighting the fact of its very stigma in the name and by harkening on the fashionability of its essence. The brand fits into its own corner.
While they may be among the best in terms of the concept of boosting marijuana culture, stigmaandstyle is also a huge provider in bowls and fashion content. They love to smoke, too, which is why their motto is: "Break the stigma and wear green on your sleeve."
If you're among the few out there ready to challenge the marijuana industry, find your path @stigmaandstyle_.
Trippy.treez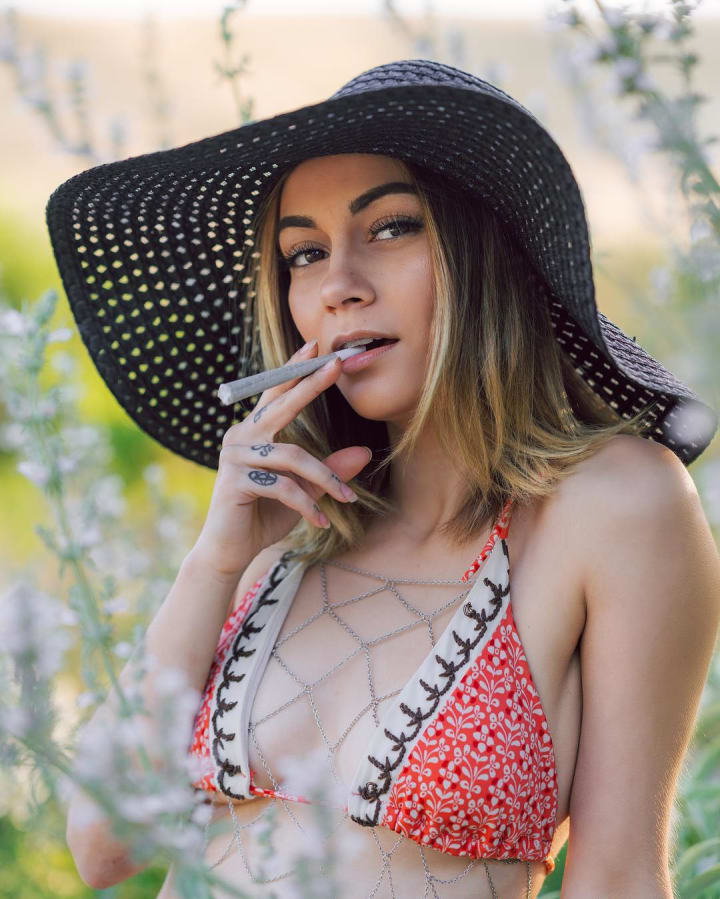 With an eye for the trippy and a look for the imaginative, trippy.treez doesn't stick to one particular message or even image. While she is a beautiful creature and an even more amazing addition to Instagram with an eye for the sticky green, she's more of a consultant that stresses the purpose of marijuana.
That's an interesting persona to bear, and trippy.treez makes it work with her 104,000 follower base. She's also a publisher, writer, and influencer that's revamping the market of creative content.
Unlock your own potential after viewing this amazing page @trippy.treez.
Prohbtd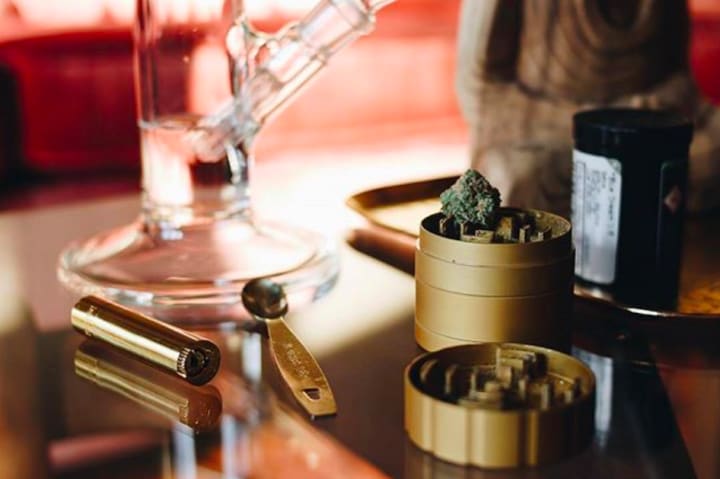 More than just a variety of socially advanced potheads, Prohbtd is a new waveform of digitally showcasing recreational marijuana use through the likes of travel, video, music, food, and culture as a whole.
Follow either their main page or media page for a look inside the magic of rebellious cannabis lifestyles, repurposing how we experience the plant in far more artistic expressions. It's a blend of cannabis content and culture at Prohbtd.
Find out where they can lead you @prohbtd.
Shopjanewest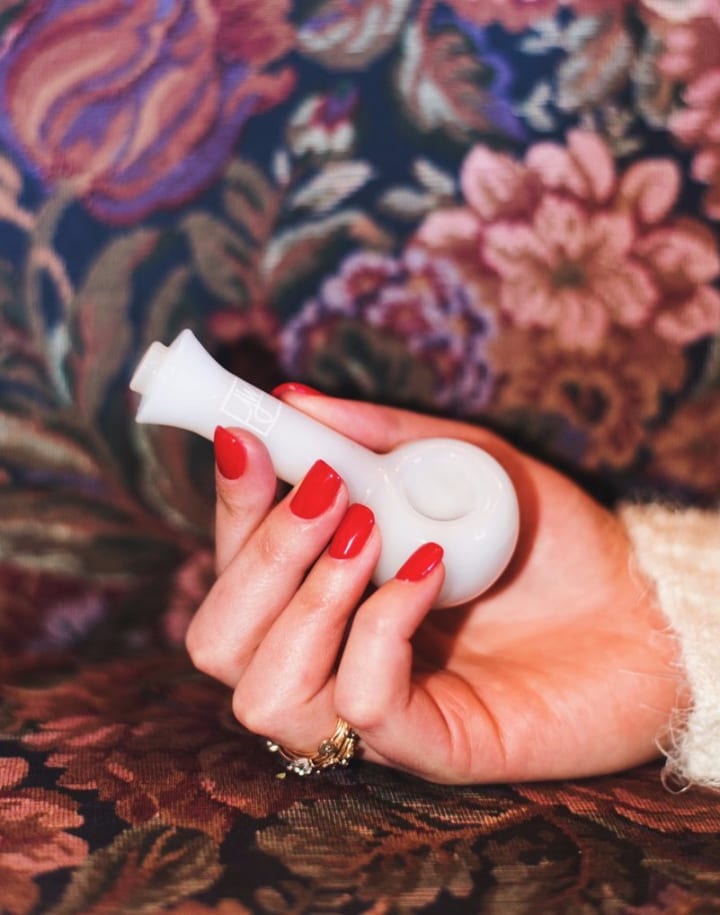 Shop Jane West isn't your typical marijuana account and it shows. There's all kinds of luxury items to choose from, like bongs, bowls, speakers, hell even one hitter dugouts, all of which look not only different, but are ten times more expensive than average marijuana products. They look so gorgeous, honestly they seem more like ancient artwork and belong in a museum rather than on an Instagram page.
They call it "the sophisticated marijuana experience," because products tend to be upscale and made with the best material, not only to outlast time but to look sleek as ever. Go check out their awesome page and see for yourself the class and style they've infused into each of their various products; she's making a name for herself among cannabis Instagram accounts, and that name's becoming an intrigue.
Purchase the most progressive marijuana products and cannabis designs @shopjanewest.
Hightimesmagazine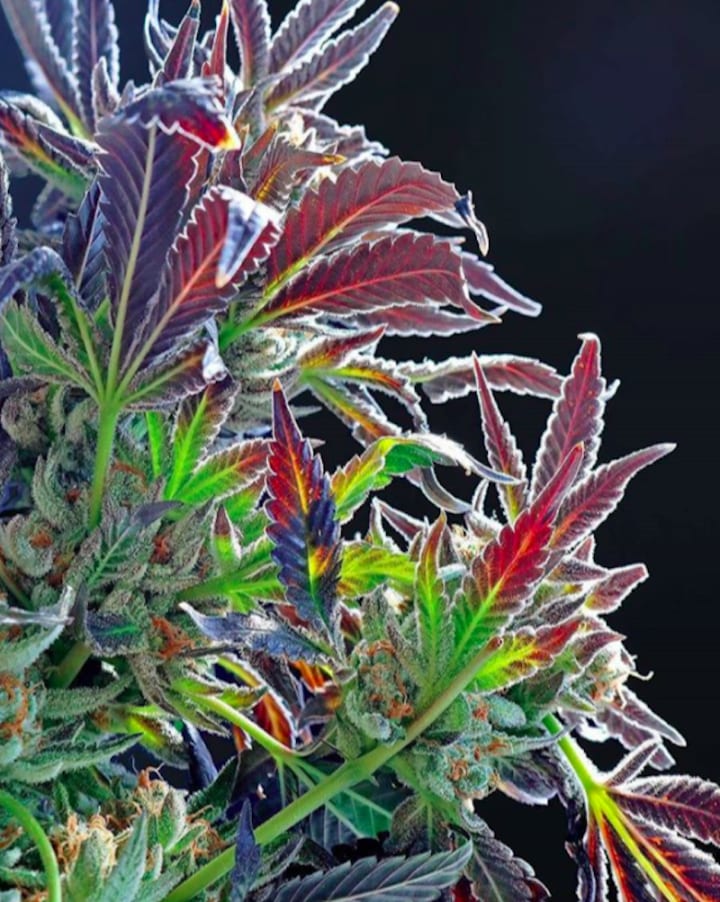 The most popular and probably ridiculous reading material for the cannabis industry finds its home among the social media platform in order to enlighten followers on the legalization of marijuana, new strains, growing methods, cannabis influencers, medical marijuana practices, and more. If you're a pothead and don't know or follow High Times Magazine, I suggest you either do that right now or quit smoking altogether.
There's a lot going on for the well known pot publication, and when it comes to accounts about weed, it's one every stoner needs to follow for navigating noteworthy information on the industry. There's no shortage of interesting (and extremely high) posts for every type of fan. Whether simply browsing for light reading material on the toilet, or engaged in a heated debate on the prowess of a certain strain, you'll find the answers you need on this social media feed, and maybe even learn a thing or two as you're doing it.
Open these smelly pages of cannabis info @hightimesmagazine.
Hautesmokes
Leading the game in pictures of the most beautiful babes in the act of smoking, Hautesmokes is a rarified mixture of pure sexual beauty with marijuana accessories. Hit up their hot website for more info on the brand and the products they're engineering.
You want a dank spot to find the hottest pics of women, all the while shopping for the most necessary products in marijuana accessorizing? This is among the only ones making that possible.
It's either you smoke hot, or you go home @hautesmokes.
Mondomeds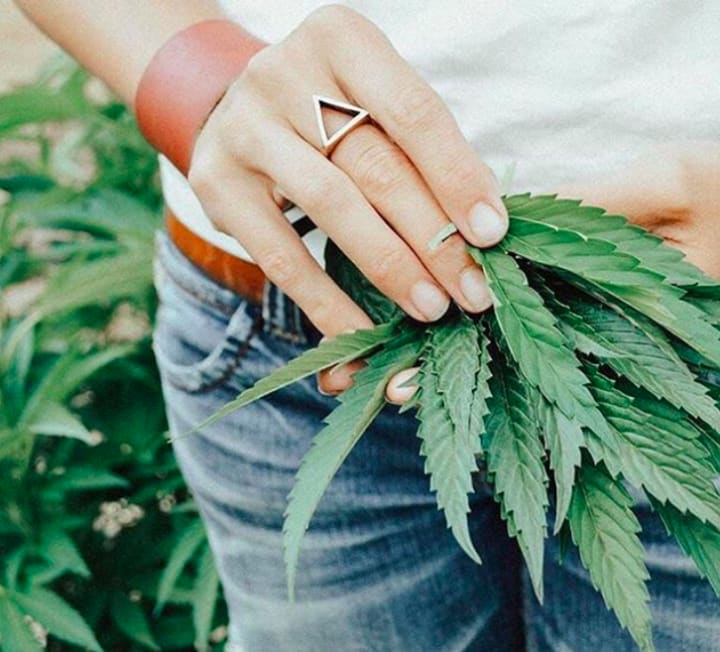 It's among the first products of its kind, making their dope page among the most original Instagrams for the monopolization of marijuana that's available on the social market. Mondomeds provides award winning organic cannabis powder, which can be used to diminish anxiety.
Instagram may be the last place you'd expect to find a sweet product like this, but Mondo's using the site as a marketing tool to bring out their most popular concepts, while also showcasing their ingenuity in the field and industry of marijuana consumption.
Grab a spoon and dip into those fluffy textures found only @mondomeds.
Ladiesofparadise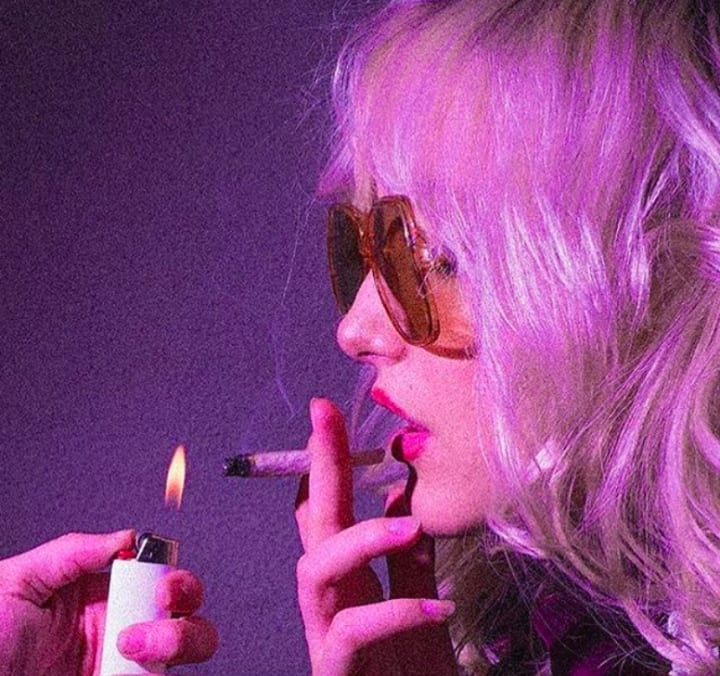 Based out of Portland, ladiesofparadise looks to the modeling stage and is trying to reinvent, or at least imbue, marijuana into the field by crating stylistic events and photographic shots with cannabis in mind. They're a striking personality, among some of the most thought provoking weed profiles out there.
They charter interesting events, not solely around marijuana, but based on the culture of exactly that: getting high. And, as you can already denote, the female is the obvious protagonist in this story. This is their attempt not only to be uplifted, but to uplift the image of women in society. Check out their next event in February, Cupid is Stupid.
If you're not living in Portland, though, you can always find them and their awesome photos @ladiesofparadise.
Womenofcannabiz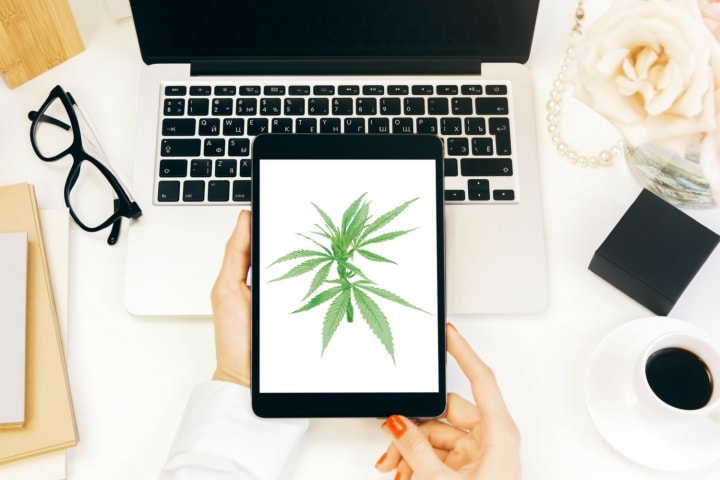 Similar to ladiesofparadise, this page is an entire movement that enlists the support of female entrepreneurs everywhere. These girls aren't afraid to show their true colors, even though the color tends to be sticky icky greens, if you know what I mean. The photography isn't what you might be used to, but from hilarious weed-centered inspirational quotes to actual photos of some pearly buds, they make changing the atmosphere look as easy as posting a photo.
Their Instagram has a free ebook, which shows readers where best to find their place on the map of the cannabis industry in just five easy steps. It's like a trainers guide, specifically for women, on how to achieve greatness in the marijuana business. With over 33,000 followers, I would say they're among heads toking up the ladder each day.
See their work and the ways they're uplifting women everywhere @womenofcannabiz.
Branndibbaby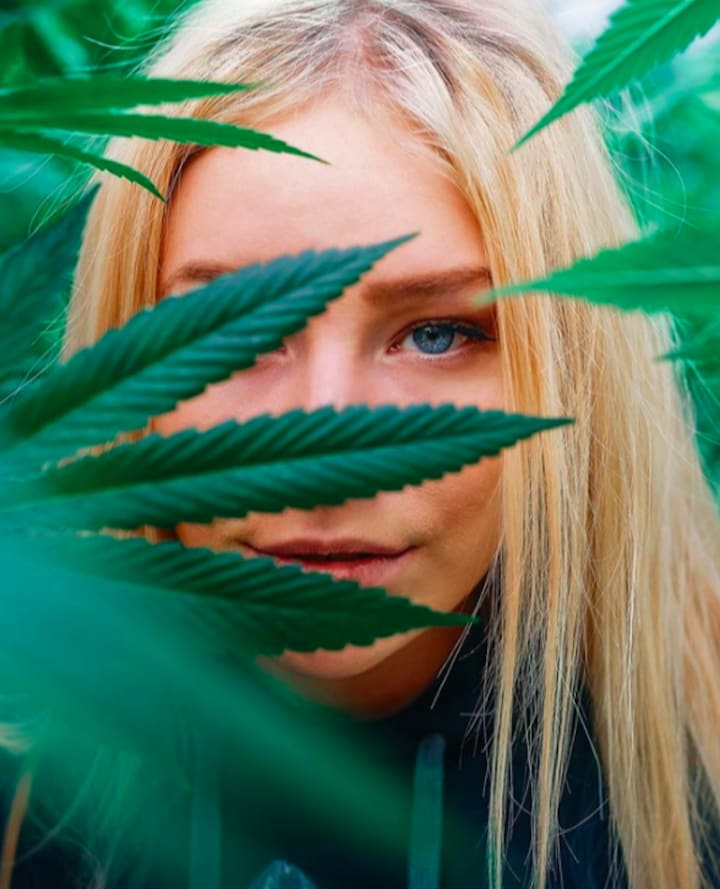 She's a pretty lady just trying to make it by in the smoke filled world. A model and collaborator, the feed known as branndibbaby is operated by a beautiful woman that doesn't hesitate to bring out the loud when it's 420.
Her feed is chalk full of her in a multitude of positions from smoking and looking fabulous, to outdoors and with a group of her many friends. She loves to collaborate, so if you got an awesome marijuana product or just want to strike a pose, DM her for more information.
Check this lovely lady out and all her friends at @branndibbaby.
Marijuanamunchies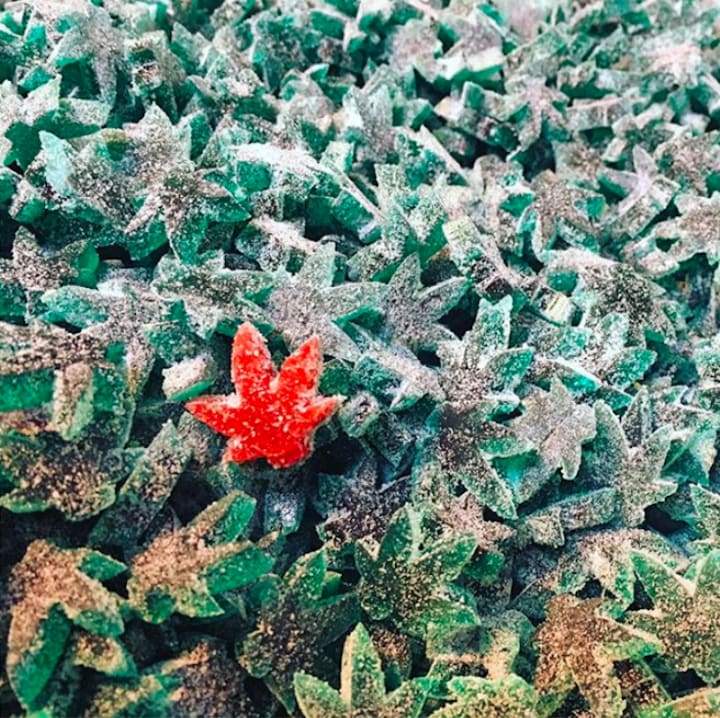 They've made it a point to use cooking as a more proactive experience in the canals of cannabis Instagram accounts: edibles. Who doesn't love edibles, beside non-potheads? Exactly, no one, and likewise no one does it better than Marijuana Munchies.
They've not only perfected how to make pot brownies that are delicious, but they've also engineered more scientific and foolproof methods in the making of various edibles, whether it be firecrackers or a deep dish pasta. Plus, they add a healthy variety of weed nug photos, strain details, and other specific photographic elements all dedicated to both smoking and cooking marijuana, drafting a concise and educational page that doesn't mirror any other Instagram feed.
If you're getting hungry, find the dopest recipe @marijuanamunchies.
Fallforvee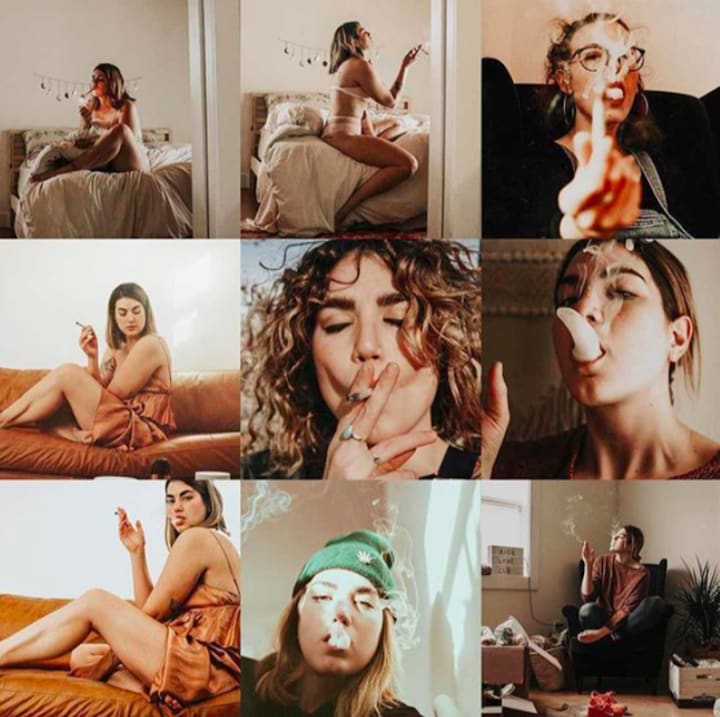 A Canadian based event planner, translator, and photographer, fallforvee is unlike any other representative of marijuana, for it brings out the people more so than the culture, and places far more importance on this aspect.
Their Selfcare Sunday events are intended to engineer self-satisfaction through the cleansing of social connection; or, smoking marijuana. But, it isn't all about the cannabis, it's more about the happiness and the feelings of connectivity one feels when in the right place.
Find your place, or see where VEE can lead you @fallforvee.
Greenbodhi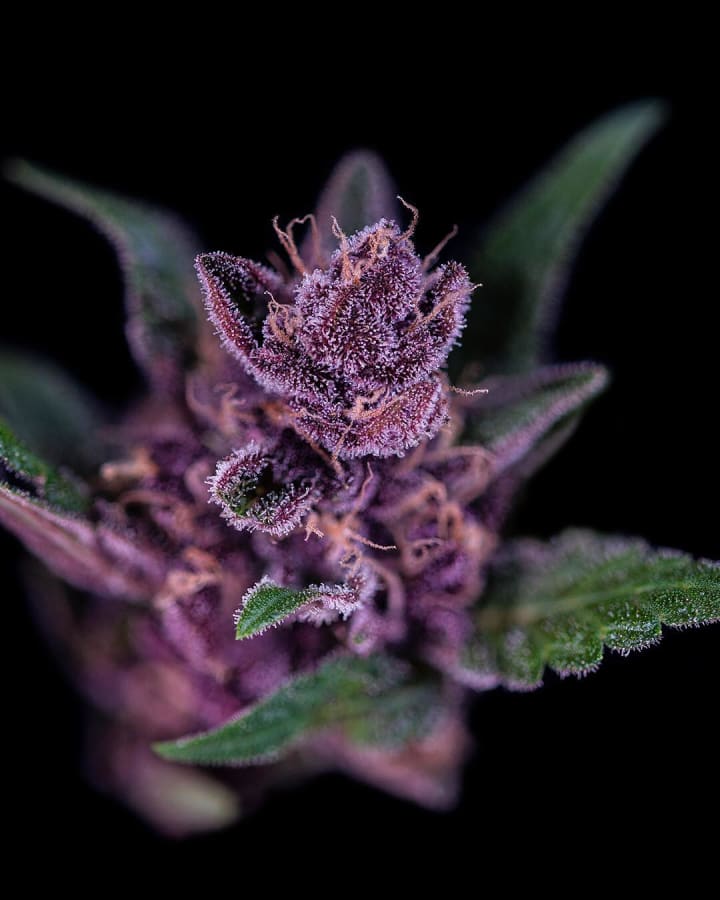 This is one of the more interesting of marijuana accounts, since Greenbodhi doesn't look to smoking or the industry, but rather sees through the eyes of the environment. Not that they aren't involved in the industry, they just look at cannabis differently.
See for yourself how they've begun to reinvent horticulture, which they're leading right now in science and production. Their Instagram feed is packed with some of their best strains and media, from purples to greens, and even pack a hefty multitude of information that's revamping how we even look at cannabis production.
That's only the beginning @greenbodhi, so if you aren't yet following them, I'd do that if I were you.
Sticksrolls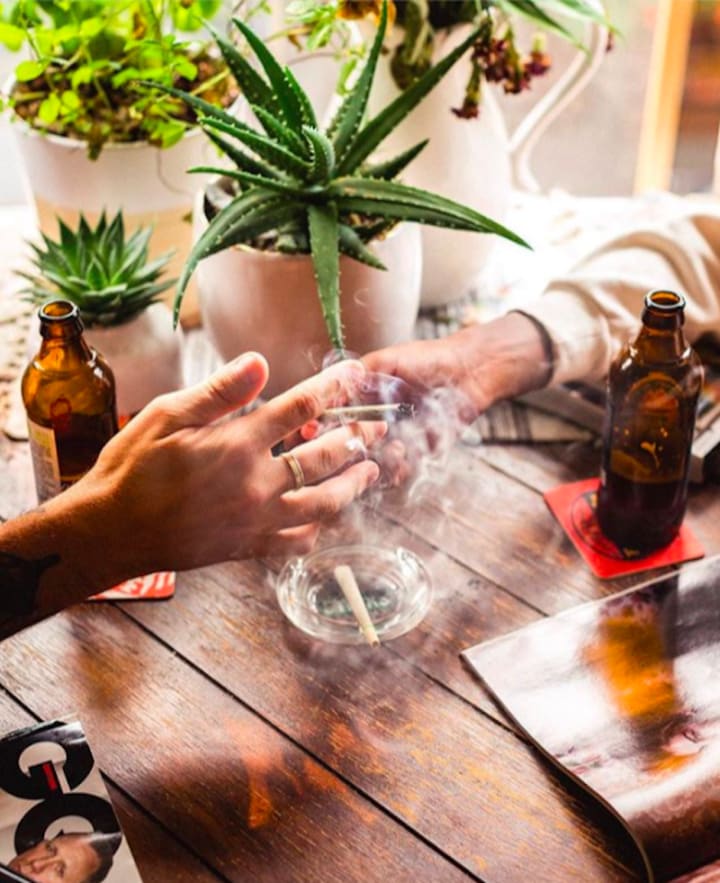 It's sort of in their name: sticksrolls, a new way of looking at the prerolled experience. While their feed is among the most identifying on Instagram, engineering better marijuana products, Sticksrolls itself is a new way of smoking that you most likely haven't even heard of.
The photography is really special and gives the brand a more millennial kind of attitude. The more you sift through their page, the more you begin to see just how they're attempting to advance the preroll lifestyle, far more than cones or any other preroll brand has before them.
See what they're up to and grab a prerolled joint today @sticksrolls.
Nugshots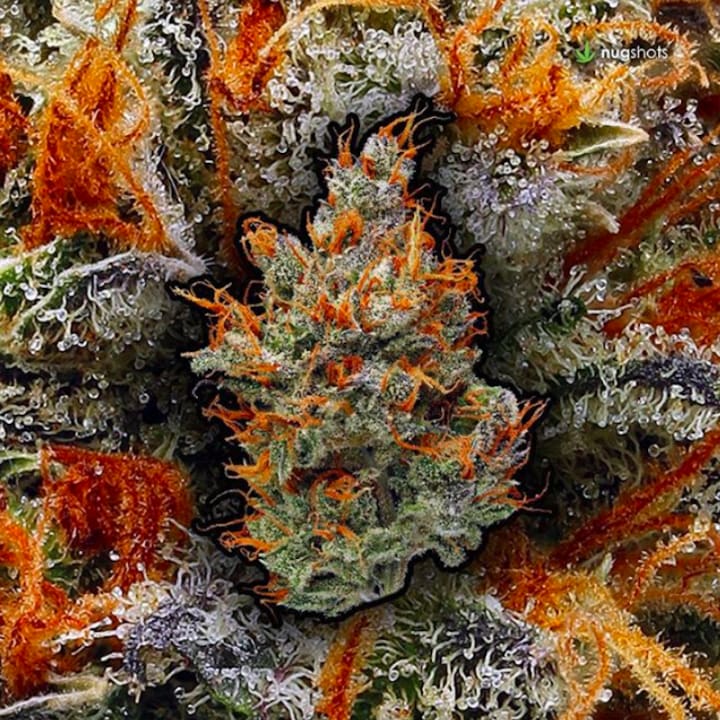 Simply put, Nugshots posts the most quality and enticing exhibitions of marijuana. This isn't some group effort by a couple of fraternity brothers who grow their own cannabis plants out of their dilapidated backyard shed, they're professionally captured portraits on various marijuana iterations.
Nugshot even tracks qualifying information on the picture's content, from size ratios, strain genetics, and overall potency levels. If you're just getting into the culture of marijuana, I highly recommend Nugshot. They're one of the few no-bullshit Instagram accounts around, introducing cannabis 101 to the digital reality of Instagram feeds worldwide.
Join the craze of purple haze and blue dream photography@nugshots.
420_kushlover_420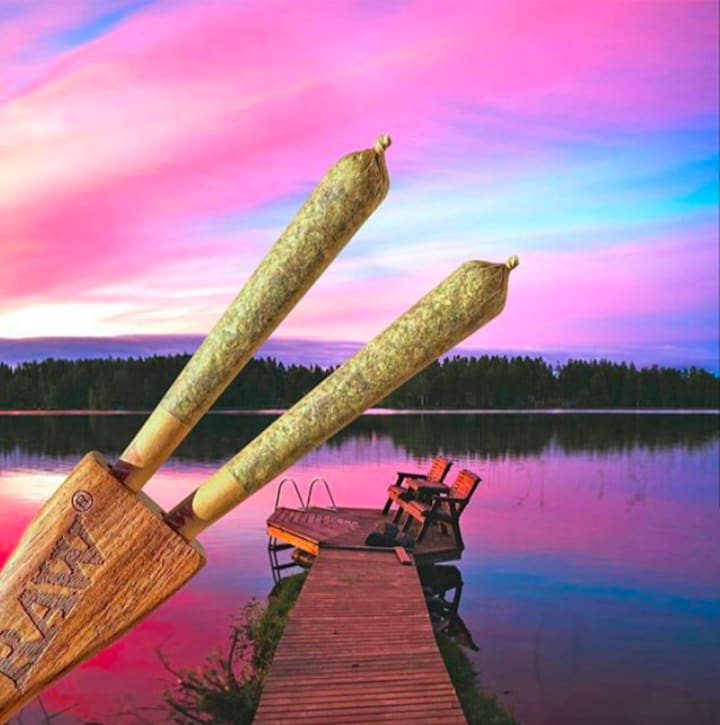 It's not hard to deduce what 420_kushlover_420 is all about. They're posting quality photography that's dedicated to weed culture, with an eye for some beautiful babes thrown into the mix, plus a host of some cool new products. It's more of a cultural melting pot than an addition to cannabis Instagram accounts.
Check out their listings of high fashion cannabis at Weedtzerland. They're channeling some of the same highdeas of other underground marijuana brands, yet they're adding their own twist to the mix, with gold papers, CBD extracts, and a myriad of neat accessories.
Blast off into space @420_kushlover_420, or buy a variety of best-selling marijuana products.
Marijuana.planet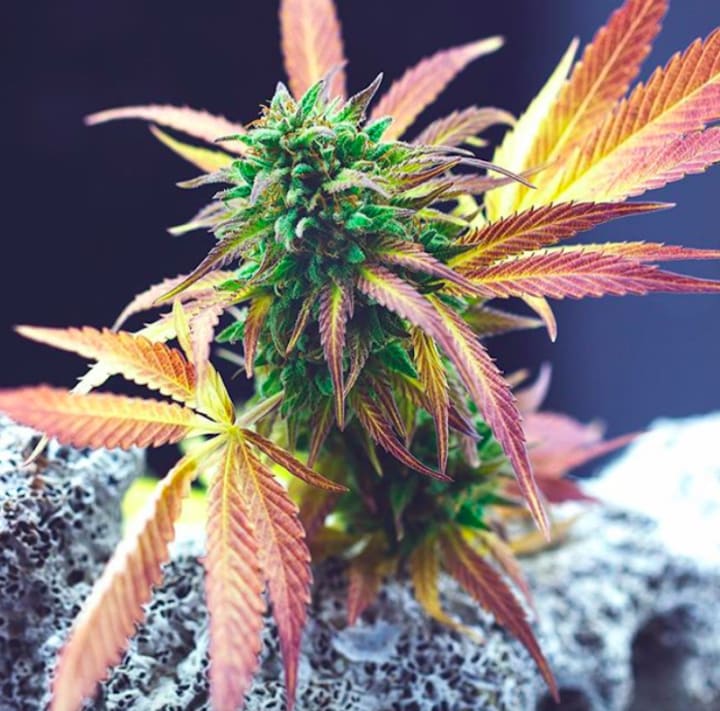 They may not be directly selling anything, but Marijuana.planet does intend on selling the very image of the best pot pictures and the education of legalization. The more you slide down their feed, the more you'll see just how beautiful the plant itself can be when examined in a certain way.
Marijuana.planet is among the best for potheads, because they're not just trying to sell you products, peruse lousy photos, or simply meme you to death. They're really proving that legalization is possible and that through social media, it can be strengthened even more. They've garnered a pretty hefty fan base already, and once you see all that purple and green on their page, how could you not hit that follow button?
Travel through the cosmos of marijuana legalization @marijuana.planet.
Marijuana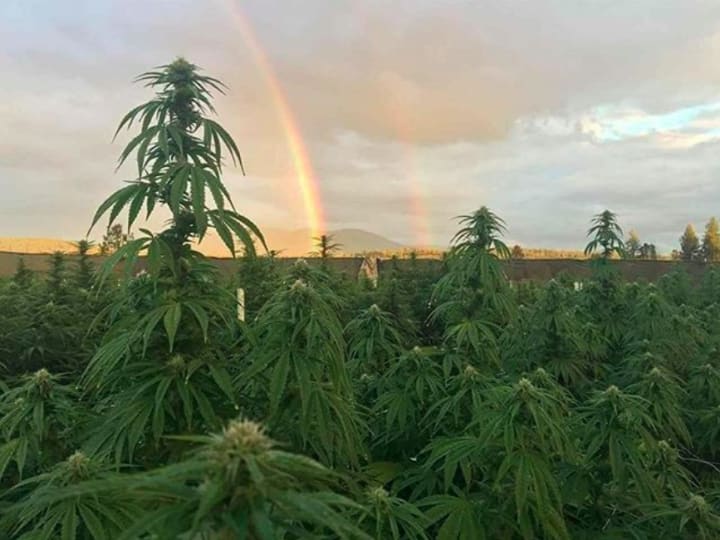 Education never looked so pretty, and on this feed, that's all your bound to find. That is, educational tidbits and noteworthy happenstance on the nature of marijuana legalization. Not just that, but Legalize Marijuana also pushes for legalization in a digitally creative and social media oriented approach.
With nearly 1.2 million followers, it's safe to say these guys have got it going on and are reaching to be a part of top tier marijuana profiles. They're unique approach at informing the public of legalization methods, noteworthy medical marijuana tidbits, and overall cannabis industry related occurrences, has made for one high quality Instagram feed that's paving the way for more educational approaches to social media.
Discover for yourself the educational side of the marijuana industry @marijuana.
Tko.reserve
Calling themselves the "Connoisseur Cannabis," tko.reserve is among the Instagram users that make the buying of marijuana accessories and goods a trip into a different universe. Their feed has a myriad of products and weed, of course, with purple tints, joints, and even a snake! They make cannabis and fashion look like they belong together.
They're view of marijuana is far more environmental than others, which they make a point by providing organic products through their family owned and operated company. See all of their awesome fashion products on their TKO website, or just follow them on Instagram and see some really sweet photography while you're at it.
See the all new and organically produced TKO beanies @tko.reserve.
Bluntedobjects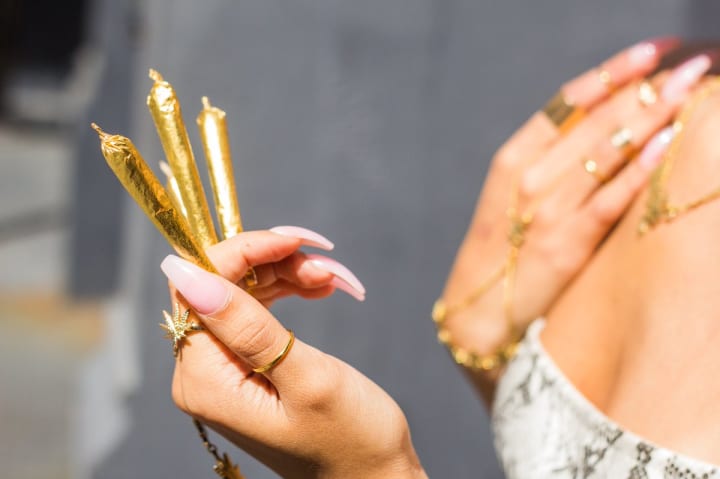 Unlike most of the marijuana industry, fine tuning products, reintegrating consumerism, and revitalizing the atmosphere are all parts of the message inherent in bluntedobjects. When pitted up against the likes of other more known cannabis Instagram accounts, it's understandable to see how they may not get the love they deserve, but boy do they deserve it.
They integrate marijuana into their branded image, as can be seen in the variety of products provided on their website. From earrings, ashtrays, necklaces, and the like, bluntedobjects sells some of the coolest and most interesting consumer goods that are intended to make us think about weed, specifically blunts.
So, go get yourself a lit blunt and see what's so different @bluntedobjects.
Highmerica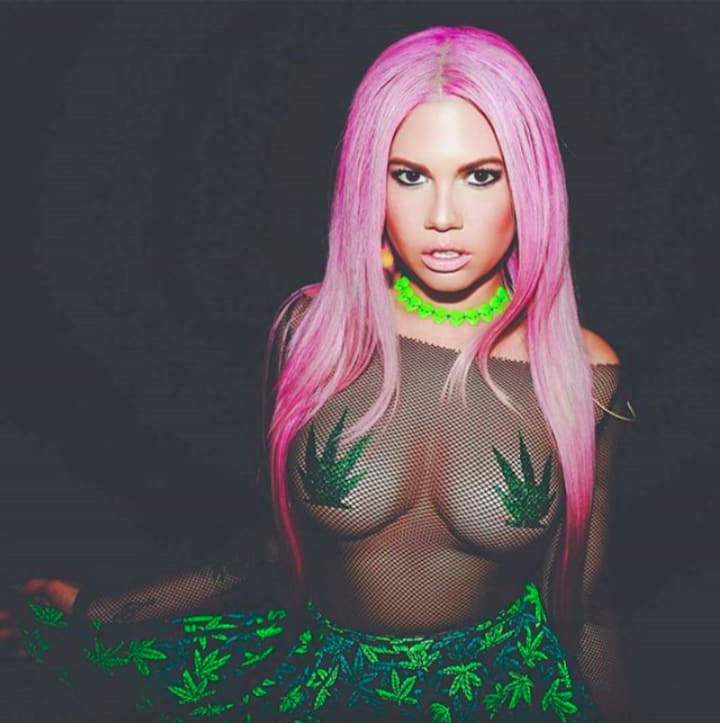 You know how we do on this side of the world, we create, we reimagine, and we socialize the conditions of our culture to better understand what it means to even be an American. That's what highamerica has achieved with one of the most patriotic users, and they're linked to the product packed Buzzing Buys for the coolest weed accessories.
Displaying user sent photography, often hilarious memes, products, and simply plain old American loving, that's the way they do it over here. This account brings out the American in cannabis consumption, and doesn't hesitate to push the boundaries of where the industry can go.
Whether you're an American, or not, see the flag fly @highmerica and you may just catch a whiff of some dank.
Cheechandchong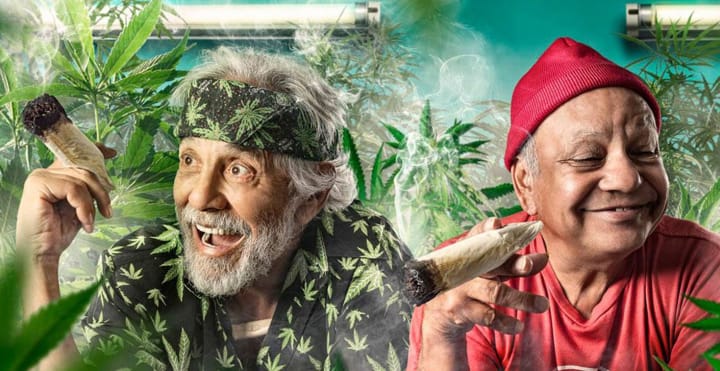 They're the Harold and Kumar of the 1970s, a pair of hippy potheads who have integrated their image into weed culture simply by proliferating the act well into their seniority. Cheech and Chong, the laughing riot comedy duo from the 1978 movie titled Up in Smoke, have an interesting unofficial fan page dedicated to posting pictures from popular events, hilarious selfies, and just plain old Cheech and Chong shenanigans.
Whether you're a fan or not, Cheech and Chong are historical icons that paved the way for comedic expression and the use of marijuana as a blend in the genre. They not only poke fun at themselves, they make fun of the entire population of potheads, all of whom seem pretty identical when it comes to the average level of stupidity they employ, except Cheech and Chong make that very stupidity work in favor of their hilarity.
Grab a laugh or just follow the legends of "canna-comedy" @cheechandchong.
Killeracid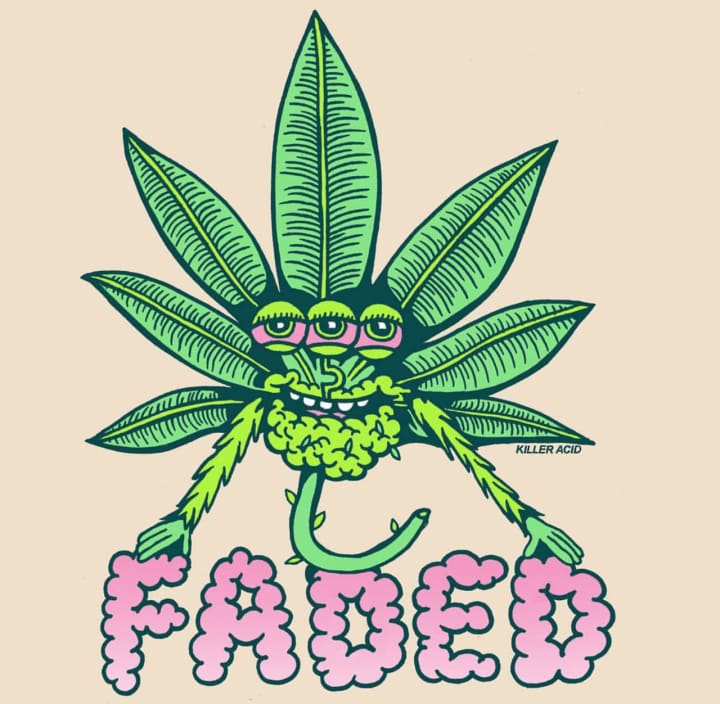 It doesn't take a rocket scientist to know what the hell these guys are all about. Bringing you quality products, which you can buy on the Killer Acid Etsy page, the Instagram feed is a joyride through awesome artwork, comics, stickers, and even more cool items provided by Rob Corradetti.
The products aren't for everyone, but if you have an eye for the trippy, they're sure to get you excited. Browsing through their pictures on Instagram is more like venturing into a wormhole, so if you're prepared for some wild and intriguing photographs, this place is your mothership.
Take that journey across the galaxy and truly taste the magic @killeracid.
Thiscannabislife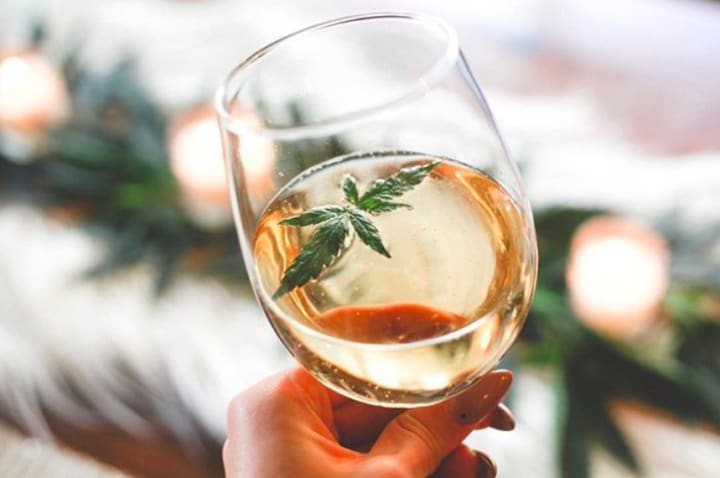 Through branding and photography, this is one of the few among cannabis profiles that's pushing away modern views about the plant and its use. By showcasing brands, one of which being Kait Hurley and her various yoga programs, thiscannabislife brings out the best in living and the life of weed consumers on a less traditional platform.
The photos are seriously interesting and showcase just how revitalizing the brand and the weed life can be. They're not just meant to broaden marijuana appreciation, it's a fusion of both industries and is showing us just how social media can be used to enlighten these fields, even showcase the most beautiful cannabis life.
Witness they way they're ending the stigmata of smoking marijuana @thiscannabislife.
Thefutureisflower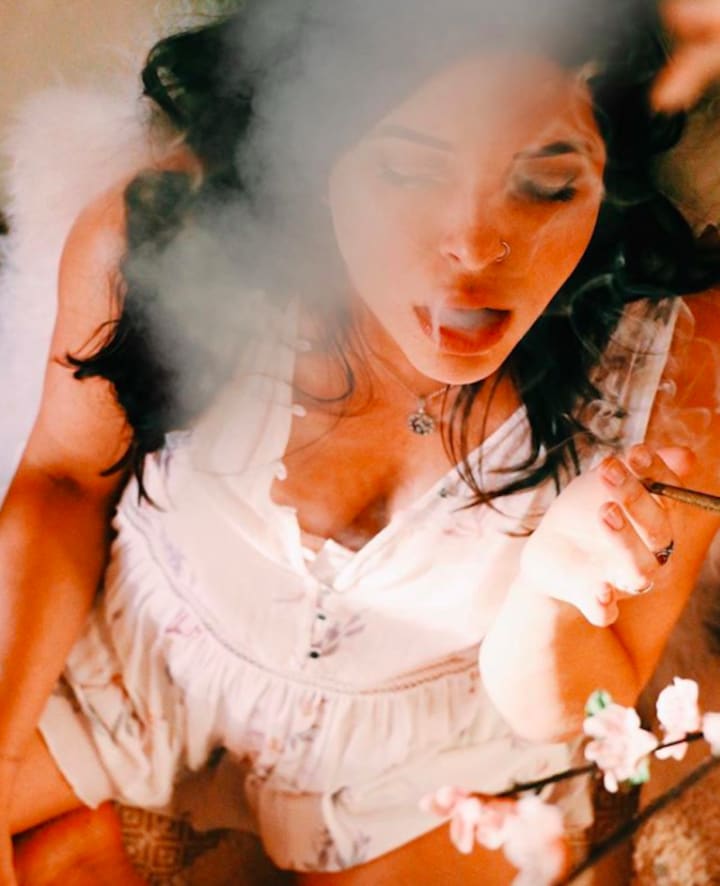 They call it "divine femininity," an in-depth look at the social connotations of marijuana and the deeper (I guess, grass roots) of the female in the support of cannabis culture. It's not centered on weed or the industry as a whole, rather they tend to look at the female image with a pinch of marijuana added to the mix.
They're among the best to follow for an intellectual spin on women with marijuana. Their feed is filed with colors and excitement, not just educating women in how the industry works, but also showing them how to succeed. There's cute interior designs, books, and artistry that never gets old.
Follow the women leading females into a new social environment @thefutureisflower.
Thekushqueens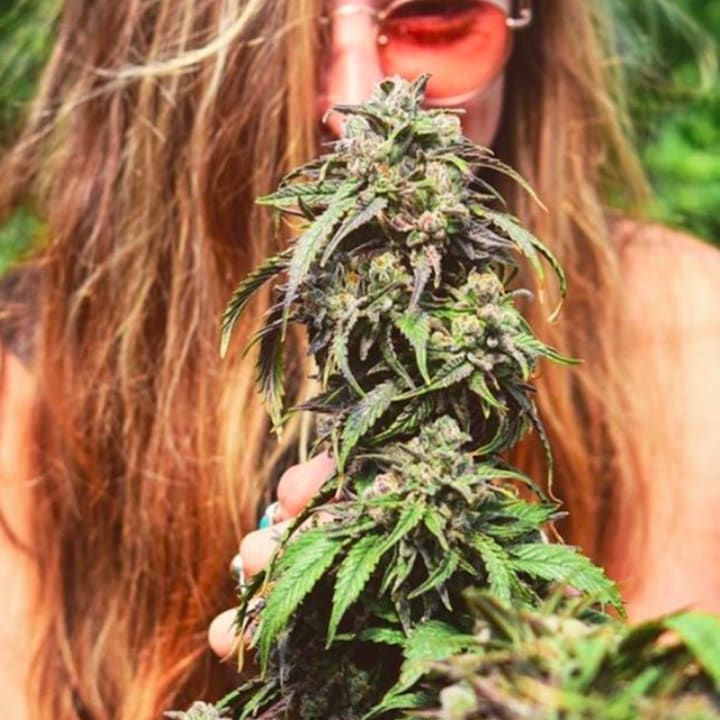 Showcasing gorgeous photography of some of the most beautiful babes, all smoking loud, of course, is what Kush Queen provides. She's an interesting girl. The feed itself is one of the few that almost seems to have a personality of its own when put up to the likes of others off this list.
Whether it's to crack a joke meme about smoking before going to work (which always leads to a late arrival) or to display some of the hottest girls smoking weed, Kush Queen tries to bring a variety to women who have an interest in marijuana. Not to mention their long list of cannabis products, provided by sol.distro, it's almost hard not to fall in love with these angels.
Inhale their interesting new way of looking at the woman in the eyes of the cannabis industry @thekushqueens.
Devilslettuceph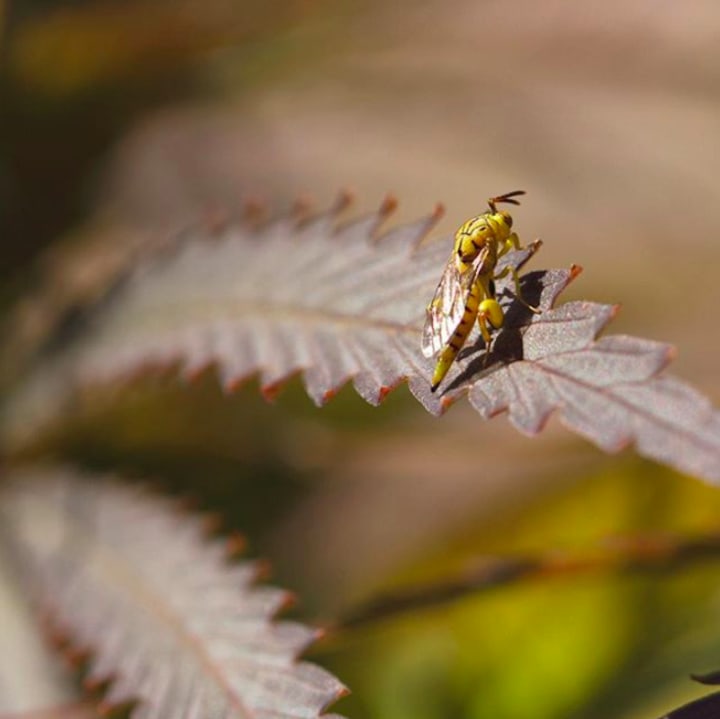 When pursing for the most high quality feeds among Instagram accounts dedicated to marijuana, none other than Devils Lettuce Photography delivers astounding and often unbelievable stills of the plant. It's almost like staring at a McDonald's menu, yet it's filled with beautiful nugs upon nugs of your favorite marijuana strains.
It may get somewhat repetitive after while, but the photos themselves don't ever disappoint. These bad boys are all glistening with little strips of orange and blue, pockmarked by diamonds of white crystalline, and flaked with impeccable shades of emerald green, all easily sending your cravings into a fritz. Plus, she'll even sometimes upload some interesting stills of marijuana and the human body, blending the art of photography with the natural beauty of marijuana.
Hit up her sweet gallery @devilslettuceph.
Shop.glassy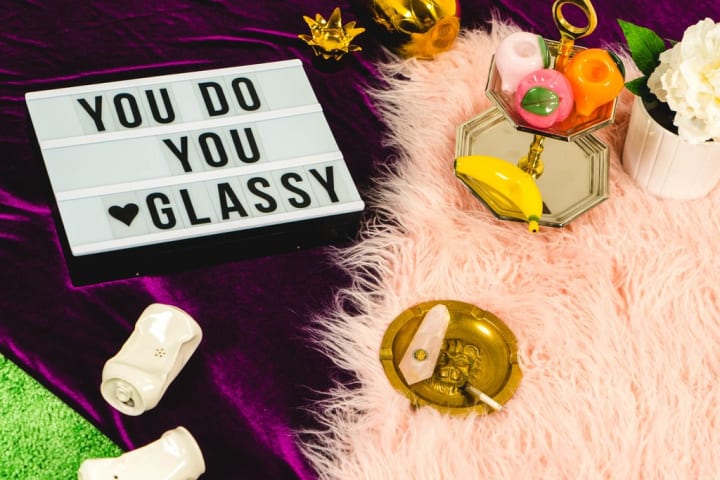 They've been providing us with the best pipes and slickest designs for quite some time, and they are among the most popular for that very reason. Shop their amazing line of glass pipes on the Glassy website, or check out the Instagram feed for some of their history.
Shop.glassy isn't the usual product Instagram account you may be used to, since they also reveal a number of cannabis centered posts dedicated to embedding themselves within the industry. They're one of the few leaders in the industry who take the lifestyle to heart, rather than the brand, which is a nice change.
See some of the coolest pipes, photographic memories, and various ways in which Glassy is remodeling marijuana @shop.glassy.
Stonedwarecompany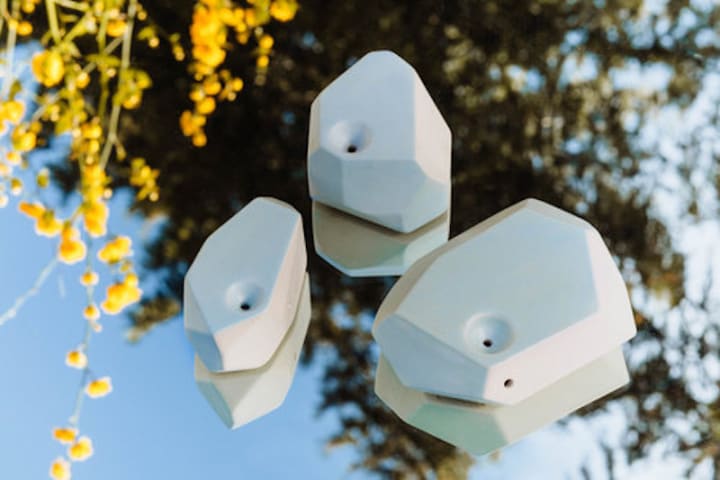 For all the fans of the most interesting and intricately hand crafted smoking products, Stonedware Company is your one stop shop. Based out of Oregon, they prove that there's still ingenuity in the marijuana industry and they're the ones who are pushing for better quality products, slick designs, and truly beautiful smoking devices, like the GeoPipe.
Instagram's the spot where they're making all of the buzz, reaching nearly 20,000 followers in just three years of being established. They're trying to bring aesthetics back to the industry and don't want to be ignored. That's why some of the coolest advertisement is put into every product on the feed.
Go see for yourself where the future's headed @Stonedwarecompany.
Push.mag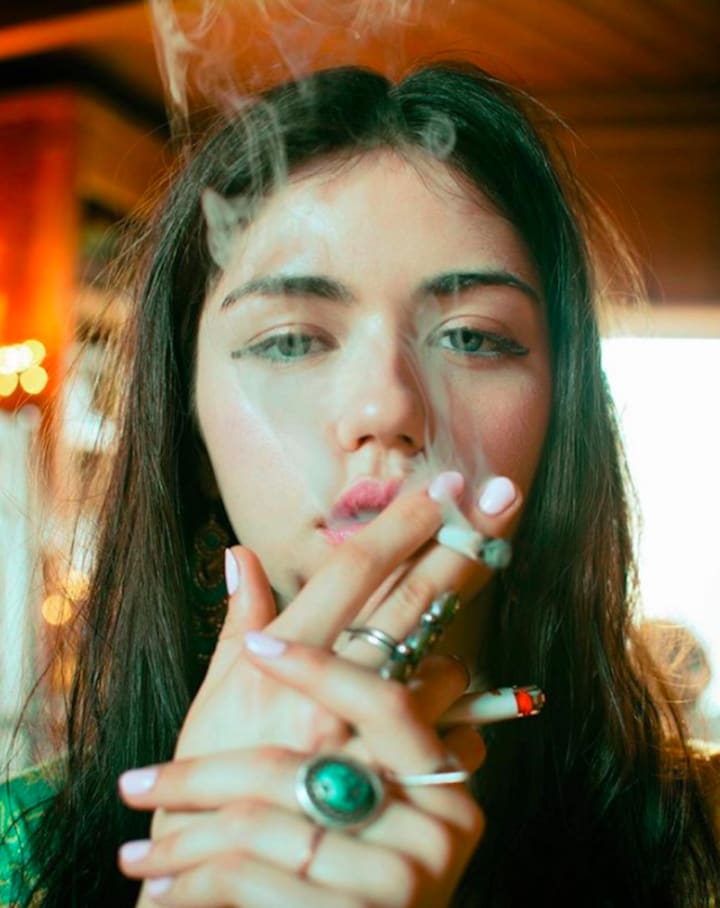 She paints a pretty picture, not just of the future in social culture, but in the ways in which fusing marijuana with lifestyle can be proportionately changed all through the way we experience the plant. Subscribe to her 100 percent ad free publication today on the PUSH Mag website.
This isn't some lifestyle page attempting to brainwash you into loving pot, these are women who see the better qualities weed has to offer and are adapting their life through social publication and the consumption of cannabis. It wouldn't be one of the best cannabis Instagram accounts if they weren't adapting how the plant is viewed.
Meet the first female operated marijuana lifestyle publication @push.mag.
Tommasobordonaro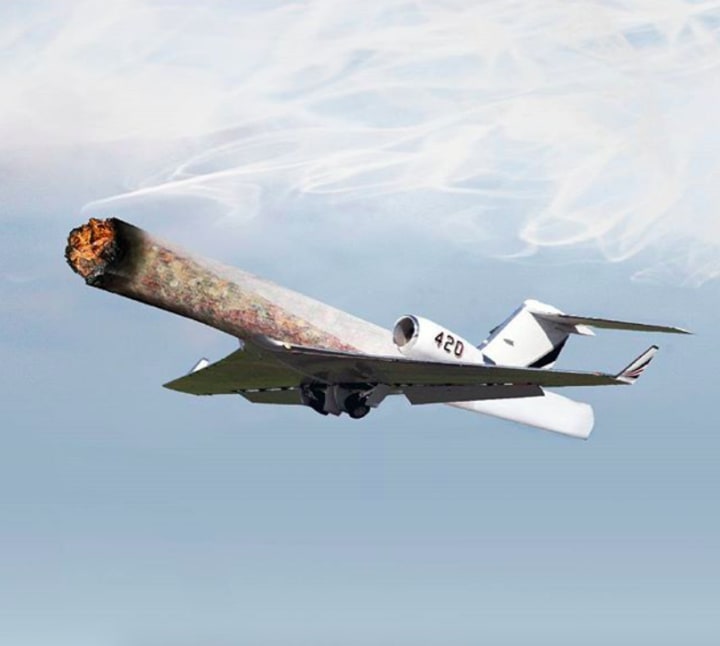 Shortened to TOMMY, this is among the few most intriguing Instagram accounts premised by marijuana, for it doesn't necessarily sit entirely on weed, per say, nor does it seem to photograph weed, in general.
No, you see Tommy is an artist, one who is reimagining how we even socialize on Instagram by bringing the most thought provoking and quality photographs to your phone. He's literally bringing the museum to everyone and showcasing the most amazing photographic pieces, all of which are most likely themed under drug culture in some way.
You don't have to love him, but you sure will begin to see the world through his eye when visiting his awesome gallery @tommasobordonaro.