Best Cannabis Podcasts You Should Listen to Right Now
From updates on legalization to goofy stoner humor, these are the best cannabis podcasts for every pothead out there.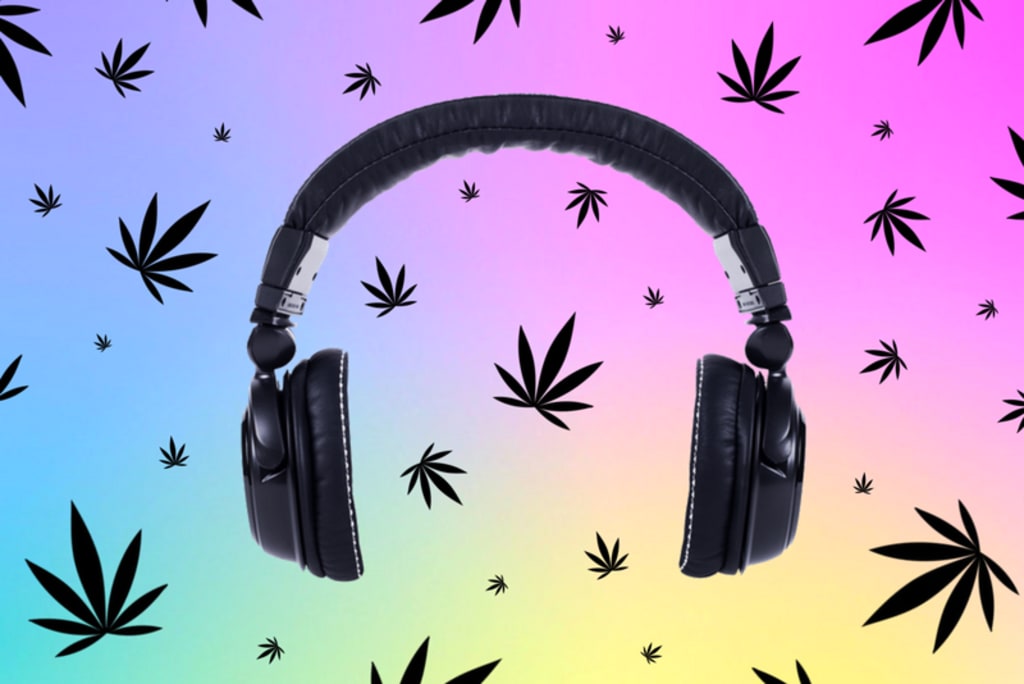 There are a lot of different ways to enjoy a good smoke, or make a good smoke great. That's why so many stylish accessories for potheads exist on the market, and why people are even trying out new bong water alternatives to bolster the flavorful hits they inhale.
If you're not in the mood to spend a fortune on the more expensive cannabis accessories on the market, why not enjoy a toke with a great podcast instead? Podcasts are free and offer a lot of fun times to be had.
Stoners have taken it upon themselves to bring cannabis culture to the podcast scene—and that means that you can bet that there are some seriously fun shows to listen to.
Looking for the best cannabis podcasts out there? Check out this list below.
The Hash is, without a doubt, one of the best cannabis podcasts out there. This San Francisco-based podcast has become famous for fair and balanced news dealing with the legalization of marijuana, local laws, and events that help promote cannabis.
If you're looking for seriously impressive journalism alongside a high level of respectability, look no further than The Hash. Alongside great news is a heaping dose of cannabis culture—and trust us, that makes The Hash a fun time, every time.
With a name like The Cannabist Show, it's easy to see that they know their listeners fairly well. Denver Post editor Ricardo Baca delivers an epic dose of news alongside goofy pothead humor in this podcast, and that's precisely what makes it one of the best cannabis podcasts in America.
Whether you want to hear politicians talking about everyone's favorite herb, or hear comedians rip a new one about the unreal stigma behind Mary Jane, you'll find your home at The Cannabist Show.
CannabisRadio.com has been making some of the best cannabis podcasts on the net, and if you're looking for their crown jewel of broadcasting, you'll love The Russ Belville Show. Russ Belville is one of the nation's most prolific and vocal reformists—and he has a lot to say.
This extremely factual and passionate cannabis news show has "Radical Russ" giving you the straight dope on marijuana legalization and the scoop on virtually every cannabis entrepreneur you could imagine.
Perhaps one of the best cannabis podcasts to be hosted by a legit legend in the marijuana world is The Chong and Chong Show. Tommy Chong of Cheech and Chong fame created this podcast alongside his son, Paris.
As one would hope, Tommy Chong weaves his irreverent humor into every single episode. Episodes run the gamut from current events to cannabis culture, to how marijuana impacts pop culture.
If you're looking for rip-roaringly hilarious stoner humor with legit stoners, then one of the best cannabis podcasts for your tastes is Getting Doug with High. Doug Benson smokes a bowl for the sake of his canna-cast, and regularly invites fellow stoner comedians.
A word of advice—don't listen to this podcast if you tend to cough during your toke. You'll be laughing so hard, you'll end up hurting your throat!
Sure, a lot of the best cannabis podcasts are goofy or news-oriented, but not all of them are. Investing in Cannabis is a podcast that takes a look at the business end of cannabis, and tells the story of how people are finding their homes in one of the fastest-growing sectors in America.
If you've ever wondered how cannabis companies get their startup on, this is the podcast for you. It's straight, honest, and great information for anyone who's felt a need to get into the biz.
A similar (but equally awesome) cannabis podcast to check out would be Ganjapreneur, a podcast by none other than ganjapreneur.com. Just like Investing in Cannabis, Ganjapreneur is a podcast that's all about supporting cannabis businesses.
What makes this show one of the best cannabis podcasts for entrepreneurs is the fact that it offers legit, actionable advice for people who want to make money doing cannabis-related stuff.
Looking for a real-time delivery of legalized cannabis history? The Cannabis Economy Podcast show is one of the best cannabis podcasts following all things involving the newly-legalized trade of cannabis throughout the United States.
Insightful commentaries about the state of the economy, interviews with cannabis experts, excellent tips on how to get into the cannabis boom, and much more make this a great way to get quick snapshots of marijuana history as it happens.
While Cannabis Economy Podcast may be one of the best cannabis podcasts for sunny, optimistic news on marijuana's legalization, Stoner is one of those rare podcasts that takes a look at the darker underbelly of the new green movement.
Everything from brilliant commentaries on racism and how it effects cannabis, to the stigmas that cannabis patients deal with is addressed with tact and panache. If you're looking for grit, listen to Stoner and be amazed.
Ask The Stoner Mom is one of the best cannabis podcasts for people who just want to have the feeling that they're chatting to a long-lost friend about life, love, and pot. This podcast covers great smoking tips and also embraces cannabis culture in all its glory.
The end result is a great how-to on everything marijuana, and a great way to while away a day while baked.
About the Creator
Ossiana Tepfenhart is a writer based out of New Jersey. This is her work account. She loves gifts and tips, so if you like something, tip her!
Reader insights
Be the first to share your insights about this piece.
Add your insights