11 Excellent Music Genres to Listen to While High
Did you light up a nice J? Want some mood tunes? My list of music genres to listen to while high will leave you sailing.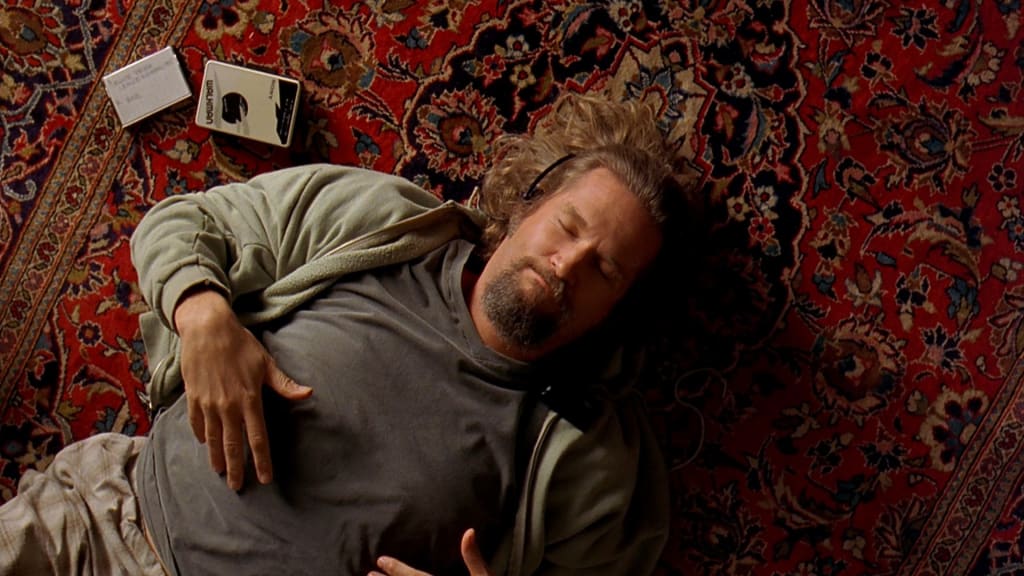 If there's two things that go together, it's cannabis and music. I'd go so far as to say that it's an experience that you absolutely should have at least once. People love to listen to music while they light up so much, they even risk arrest so they can do it at their favorite concerts.
Music is generally a good way to enhance a smoke session, or a chill Saturday after having an edible. Even though you really can't go wrong with any form of music, certain genres are definitely better than others when you're trying to get a nice, mellow chill going on.
As a veteran pothead, I compiled quite a few of my favorite music genres to listen to while high to help you better understand the relationship between weed and music.
Trap music literally started in drug dens, where gangsters would smoke weed, cut coke, and do other similar things. From that alone, there's a certain level of badassery that people tend to feel from just listening to this kind of music.
Personally, I enjoy smoking a blunt while listening to trap music. It makes me feel like I'm in the middle of a rap music video. This playlist is a good party list, and will have your friends asking you where you keep the Patron.
Admittedly, this can be a little bit too hard and heavy for a lot of smokers. So, if you're looking for something a little more chill-inducing, keep reading.
Are you looking for more relaxing music genres to listen to while high? You might find one of my personal favorites to be a far better match than trap music. I'm talking, of course, about trip hop.
Trip hop is a mix between jazz, electronica, turntablism, hip hop, and world music. The end result is a sophisticated genre of music that will have you pondering the finer things in life. Anyone who wants to "class up" smoking weed will love this.
Seriously, how can you not love this trippy sounding music?!
Hip hop is pretty much mandatory on this list, if only because so many major artists of the genre helped make smoking weed mainstream. Smoking a joint to tracks from some of the greatest musicians who smoke weed like Snoop Dogg and Dr. Dre is almost like a rite of passage at this point.
Yes, it feels good to be a gangsta while you roll your joint and listen to kick ass lyrics. Personally, I find this to be a pretty good option if you want to relax and play card games while you smoke.
Most people regard hip hop as one of the best music genres to listen to while high, especially if you're hitting old school tracks from the 90s. I'll agree, it's fuego.
People might hate me for this, but hear me out. Cloud rap is one of the better genres to listen to while you're smoking up and looking for a chill, mellow night in.
This is the kind of genre that you enjoy when you want dreamy, ethereal music that will keep you awake but chilled out. For a good indica smoke session, you really can't get any better.
If you are a fan of YouTube, then you are already well-aware of the phenomenon known as lo-fi hip hop. This genre is characterized by hip hop beats that are soft, slow, and to a point, made to be perfect ambient music.
It's the kind of relaxing, calming tracks that are ideal for studying, falling asleep to, or just kicking it with friends. Though I wouldn't smoke this with a sativa strain, I absolutely would suggest it for a chill-inducing indica smoke session.
Oh, and if you draw while you smoke? Yeah, this is a good genre to follow.
Psytrance is one of my favorite electronica genres to listen to, and it's also one of the best music genres to listen to while high. As the name suggests, this is trance music that is meant to be as psychedelic as possible.
Rolling beats, trippy effects, and echo-y distortion makes this a perfect genre for psychonauts who might want to have some magic mushrooms as a side dish to their toke.
If you're an active stoner, this is a great genre to dance to, poi to, or hula hoop to. Trust me, you will thank me for this suggestion.
Vaporwave is one of those genres that I might be biased towards because I love it so much. It's haunting, chill, and yet thought-provoking in its own right. Depending on what kind of vaporwave you choose to listen to, it works with both indica and sativa strains pretty well.
This is more of a "mood music" type thing for me. In order to smoke happily with vaporwave, I have to be in the right headspace. Know what I mean?
During the 90s, alternative rock was the only real good alternative to hip hop when it came to good "smoking genres." Honestly, it's still fairly good to listen to while high, and if you were alive during the 90s, it's a great way to feel a little nostalgia.
I don't really know anyone who didn't smoke weed in college while listening to things like the Strokes, Radiohead, Third Eye Blind, or Sum41. It was classic college rock, and we all know how college kids love their ganja, right?
I'm going to point out that EDM has become one of the biggest party genres in recent years. It's upbeat, inspirational, and dance-worthy. For sativa smokers, that spells out a fun time.
If you're a fan of Calvin Harris, David Guetta, or just about any other major mainstream artist, you already know what I'm talking about. This stuff brings out really awesome vibes for a great smoke sesh.
Love it or hate it, the ultimate classic rock stoner songs are among the best songs to listen to while high off a fat spliff. I mean, really, there's a reason why people always say things like "sex, drugs, and rock n' roll."
Back before rap, rock was the music that people associated with cannabis use. During the 60s and 70s, it was trippy as could be, thanks to musical talent like Jimi Hendrix, Pink Floyd, and The Who.
Lighters up, my friend.
Back before rock, rap, and techno took charge, there was another kind of music that was known for being rebellious. Jazz and swing were once the genres that people turned to when they wanted to get high and wild.
Believe it or not, those genres are still pretty good to smoke to if you give them a little update. That's what makes me feel like electroswing is one of the best music genres to listen to while high.
It's edgy, old school, and yet works well for those times when you just wanna get giddy off the sativa. A little Caravan Palace always makes for a good time.
list
Skunk Uzeki is an androgynous pothead and a hard partier. When they aren't drinking and causing trouble, they're writing articles about the fun times they have.