Ziggy The Bagman
A different view on homelessness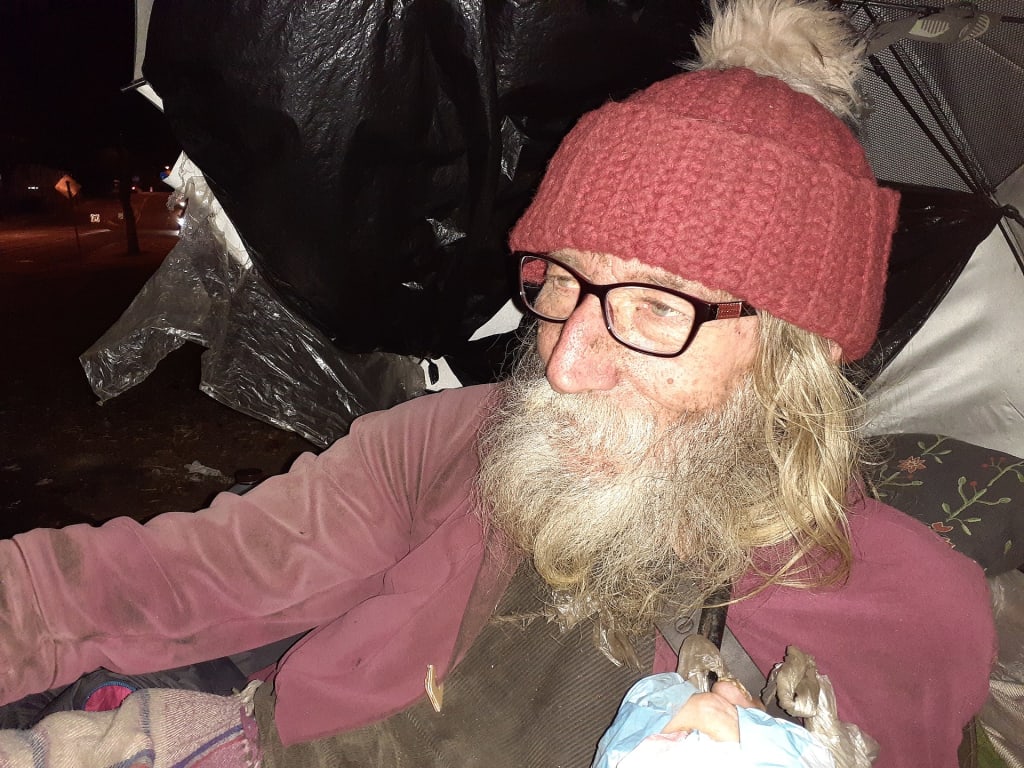 Image retrieved from: https://en.wikipedia.org/wiki/Ziggy_the_bagman
I made myself a home here,
On the streets which took me in,
Where Moggill and Morrow diverge,
In the shadow of trees,
Taringa Park provides within.
In their metal boxes,
They glide past on the bitumen,
Trapped in a 9-to-5 drag,
With capitalism as their adhesive.
There isn't a glimpse of satisfaction.
Pitifully, they look upon me
As a peculiar specimen.
Eyes seething with disgust,
Hands outstretched,
And noses turned to the sun,
They offer up their change.
They insist, and say I must
Accept their donations,
Without a moment's thought,
Else, I'll perish in the dust.
Oblivious to their own entrapment,
They are slaves to their own lives.
How could they not see,
It is they who shall perish, as
Their egos sow the seeds to their demise?
For a home is where you make it,
Where one is truly free,
And void of the confines of the outside world.
I chose this life,
Where the hustle lets me be.
So in that sense,
I tell them, through and through,
It is not I who is homeless,
But rather,
It is you.
Author's Note: Zbygnew Wilczek, also known as Ziggy The Bagman, is a well known 'homeless man' who resides in Taringa - a Brisbane suburb in Queensland, Australia. Born in the early 1960s to a Polish family, Ziggy refuses to be labelled as "Homeless" as he chooses to live on the streets and refuses to beg for food, money, or clothing. His inhabitancy of public spaces has sparked numerous public and political actions over the years. However, to this very day, he remains in his home amongst piles of belongings within the Taringa park which lays at the fork between Moggill and Morrow road.
social commentary
About the author
I confess, I don't exactly have a specific topic or writing style, or an organised train of thought for that matter. On the plus side, that means there's probably something here everyone ;)
Twitter: https://twitter.com/J0SHwrites
Reader insights
Be the first to share your insights about this piece.
Add your insights