Your First Day at Nursery...
A Poem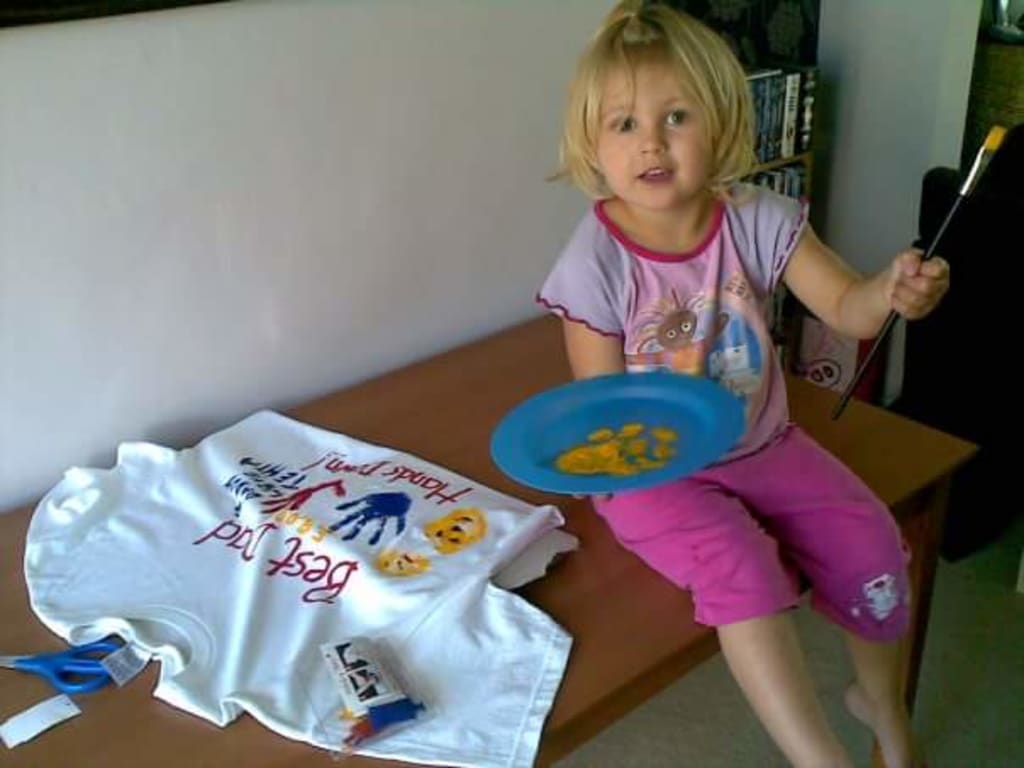 Your First Day At Nursery
It's Your first day at Nursery,
I don't know who's more nervous…
You...
Or me.
I'm so scared of what the future holds…
As You take your first steps without me.
I want to wrap you up and protect You.
For I know the innocence lost in this world.
But I want you to have your freedom…
So I let you go my girl.
As you take those giant tiny footsteps…
You slowly slide your hand from mine.
With questions of uncertainty…
In your deep glistening eyes.
Just know I'm thinking of you.
As my stomach turns in knots.
Know how much Daddy loves You…
But I have to let you grow.
As familiar as yesterday…
That feeling of being left alone.
You'll learn every day has its ending…
And Every day you can go home.
Waiting every evening…
Is a warm happy place.
A magical enchanted kingdom…
Where your young dreams are being made.
Once upon a time…
Will someday be far, far away.
So I savour every second…
And try to treasure every day.
It's your first day at Nursery…
But I know it's really more.
Than just your first day at Nursery…
I know it's so much more…
childrens poetry

Steven Baldry
I have been writing Poetry since I was a teenager. Now in my late thirties I enjoy it more than ever. I find it a wonderful release and it helps me to free my mind and understand myself and my emotions.
See all posts by Steven Baldry →