Where I'm From.
No need to be ashamed.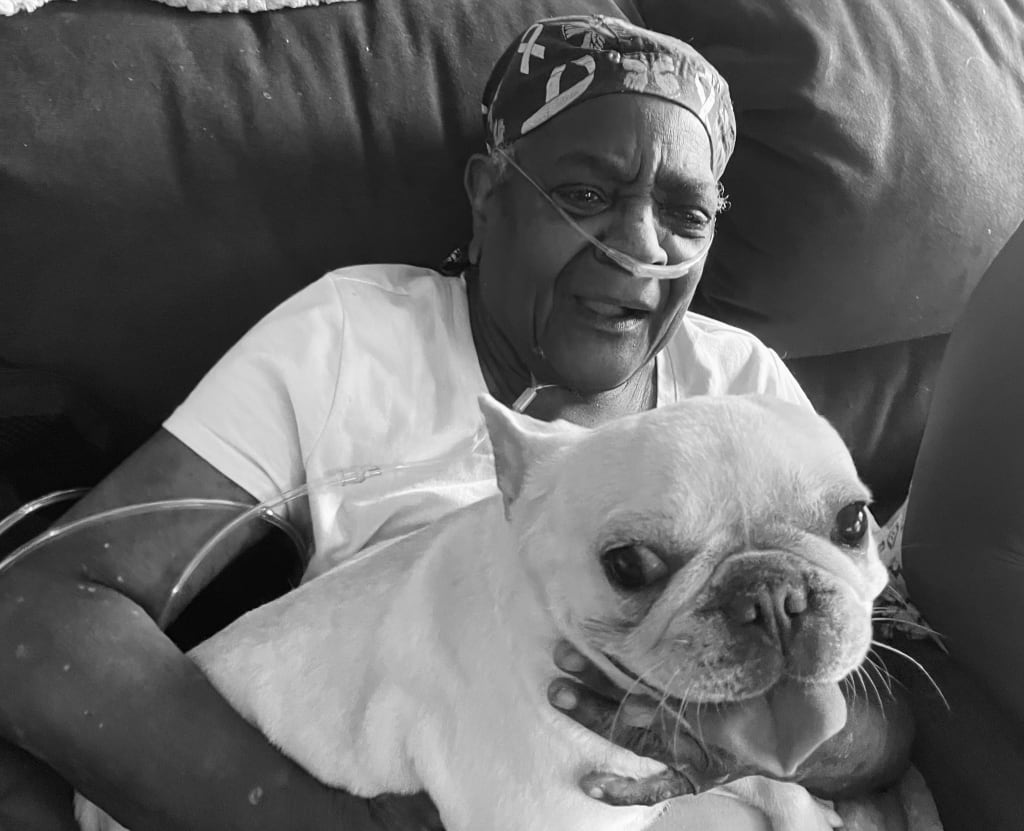 1935 - 2022
I'm from suffocatingly crowded rooms, corners filled with shadowy-box towers and carpet that feels sticky when you touch it; I'm from steaming chicken-and-dumpling dinners spooned onto plates with love on a cold winter night.
I'm from sitting on the floor as someone braids my hair and wearing itchy dresses for pictures on Easter Sunday; I'm from toy drives for Christmas because money's tight for gifts this year and I am just one of three children with open arms.
I'm from "come home before the streetlights come on" and "don't leave the trailer park," although I always did and no one ever knew or cared; I'm from rollerblades, bikes, kites in the park as a family on the weekend.
I'm from Thanksgiving tables overflowing with place settings, the cousins together at a picnic table drinking apple cider; I'm from "let yourself in when you get home, and make sure to lock the door behind you."
I'm from sleeping three to a bedroom, but I get the top bunk at least because I'm the oldest; I'm from afternoons home sick with Grandma, watching her soaps with her as she lets me lay in her bed.
I'm from the cast iron skillet that she used to fry fish and okra - no, not together - and because food was her love language I didn't mind the smell; I'm from walking home from middle school alone - after many phone calls - when school closed early on 9/11 because nobody could pick me up (and Grandma didn't drive).
I'm from Grandma buying groceries with her social security after the food stamps ran out, and from her treating everyone to Sizzler, also on her dime, because of some special occasion she deemed worthy.
I'm from mom being gone at work and then locked in her room, yelling through the door to leave her alone; I'm from Grandma cosigning student loans my second year of college, so I could move out and have somewhere clean to call my own.
I'm from the good and the bad, toxicity intertwined, a family tree fractured then burned to the ground; I'm from the one Disneyland trip I choose to remember instead, when I swear Grandma bought me Mickey ears, although I don't know where they went.
I'm from burden, I'm from resilience, from generational trauma, generational strength.
From what I choose to carry with me, and what I have to let go of; I am from all of it.
And that's okay.
For Grandma.