Well Old Son: Part Five
Last but Not Least in a Poetry Suite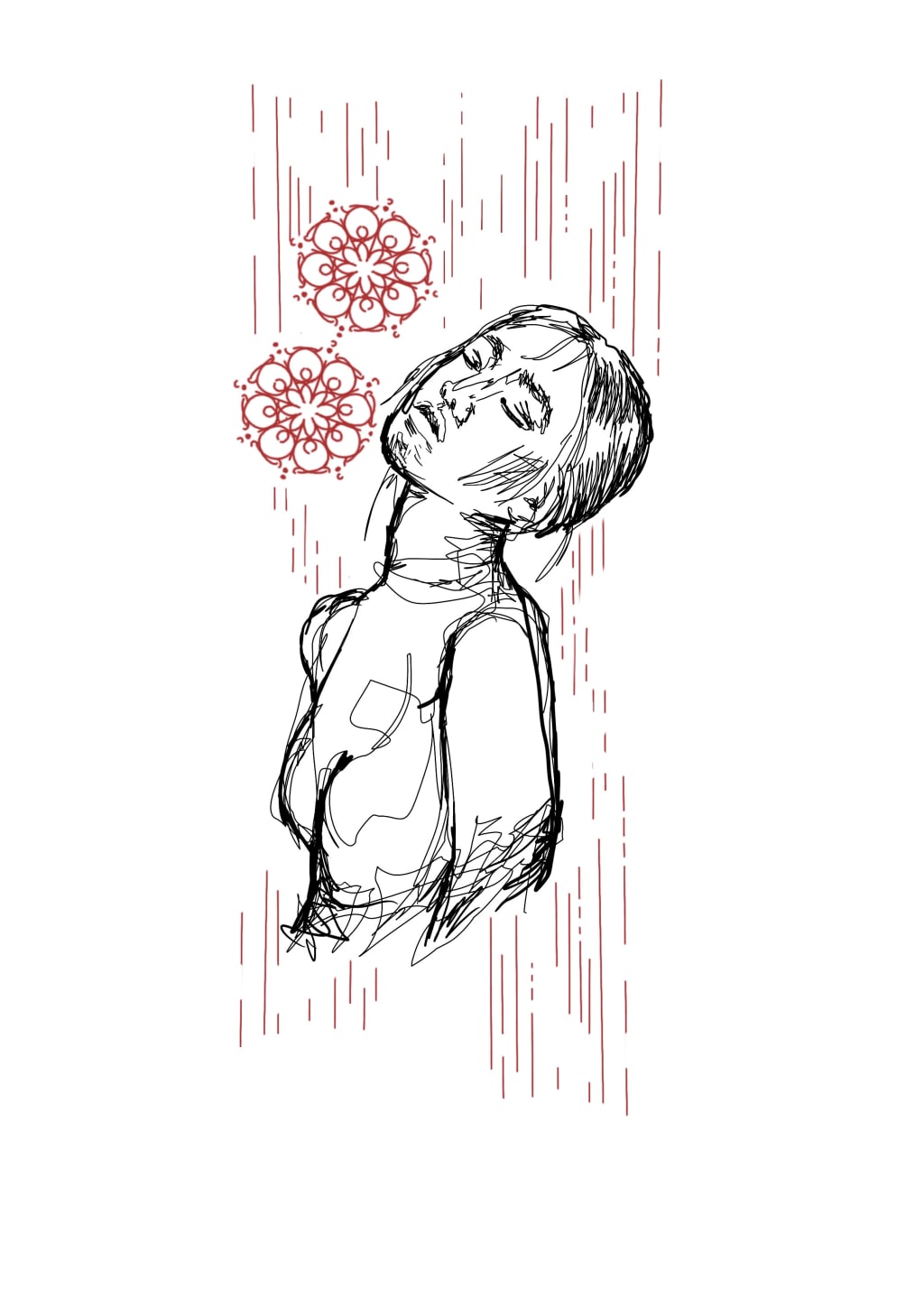 original artwork by author, Stevi-Lee Alver
V
Daisy-chained clouds gather in wine-stained morning skies. A placenta of rain sweeps over him. He's a milky tear in a red tissue. He's a tissued petal scattering in an emphysemic wind. He's a silent orchestra: rusted strings, perforated brass, disfigured percussion, withered woodwind. He's a blue echo haunting voiceless thought.
-
Hard boiled sun, slumped behind him. An albino tail cresting
on an ocean of champagne. A simple swing: contoured bough,
-
twisted wire. The night before forgotten, dregs devoured.
In his grip teal-glass trembles.
-
Stevi-Lee Alver is an Australian writer and tattoo artist. She lives in the middle of Brazil with her wife. She loves bush walks and waterfalls but misses the ocean.
This poem is the fifth and final piece in the Well Old Son suite.
Reader insights
Be the first to share your insights about this piece.
Add your insights