We are All Bad in Someone's Story
A life changing poem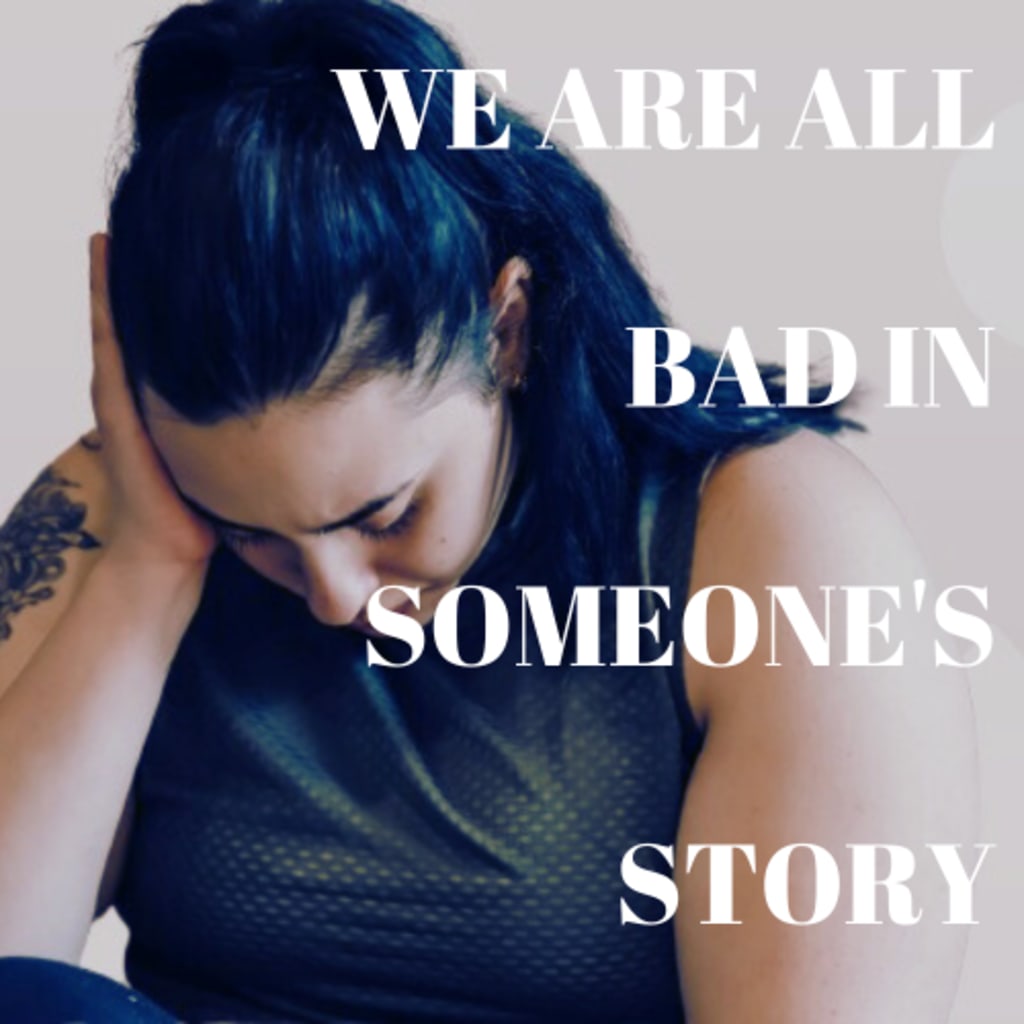 In tales of life, perceptions do collide,
Where shades of darkness cloak our hearts inside.
Within the tapestry of human strife,
We're all deemed bad in someone's story's life.
In narratives spun with biased ink,
Our flaws, like brushstrokes, deepen shadows' link.
For heroes rise, with halos brightly gleaming,
While we, as villains, bear the weight of dreaming.
A protagonist in one's cherished tome,
An antagonist in another's gloom.
The spectrum of existence, vast and wide,
Reveals the labels cast upon our pride.
But do not let their judgments sow despair,
For stories' threads are woven in thin air.
In truth, our roles are fluid, ever shifting,
Our souls encased in tales, forever drifting.
For what is bad to one, may good appear,
The tales we tell, illusions we hold dear.
Perception's prism paints us incomplete,
In narratives where judgment tastes so sweet.
Yet let us rise above the tales they spin,
Embrace the flaws that lie beneath our skin.
For in this journey, shared by every soul,
We find the unity that makes us whole.
With empathy, we bridge the gaps that bind,
The stories fractured by a narrow mind.
For all are flawed, and villains, in their glory,
In someone's tale, we're all part of the story.
So let us break the chains of false belief,
Embrace our shadows, seek a grand relief.
For in the tapestry of life, we see,
The beauty in our flawed humanity.
No longer bound by labels, dark and stark,
We rise as heroes, bearing light and spark.
In every tale, a lesson we can glean,
We're all bad, and yet, we're all redeemed.
About the Creator
Hello Beautiful People!

I am an imaginative freelancer with a writing passion. I welcome you to my imaginary world where you will be entertained, educated, motivated, inspired, stress-free and be happy just by reading.

I love You.
Reader insights
Be the first to share your insights about this piece.
Add your insights