Wayward Birds

Runner-Up in From Across the Room Challenge
First and last.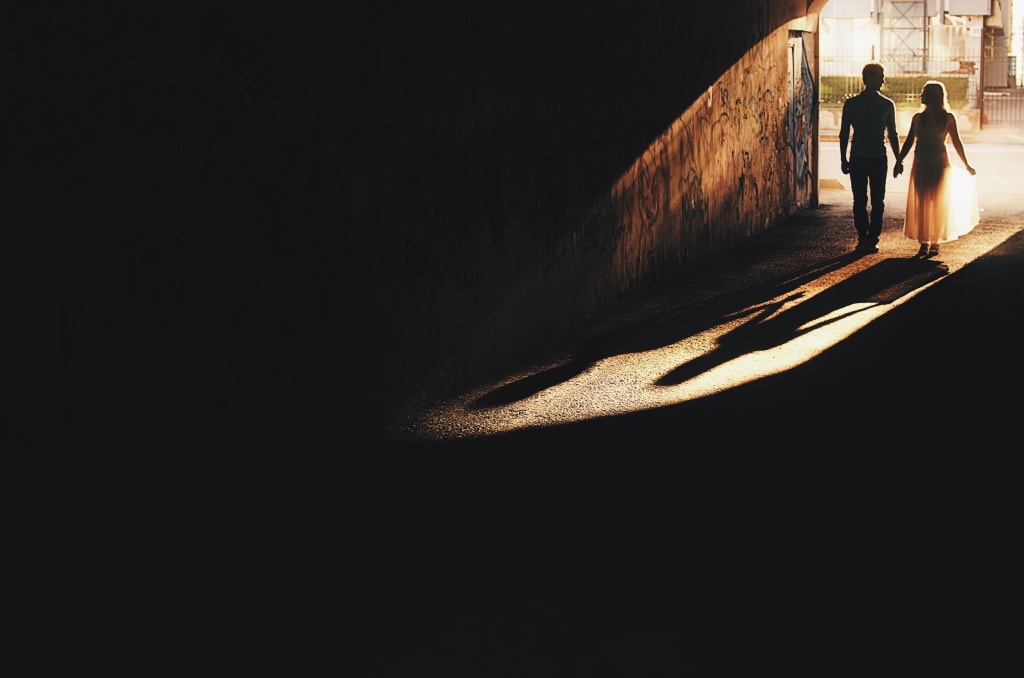 I find love often synthesized
in dust motes with sun hands,
in the cheekbones of children,
in the ribs of starving dogs,
in the eyes of roadkill.
Love made of blood and muscle and sinew,
love contained like electrical impulses within my veins—
that is something else entirely,
something I would be rid of:
a poison flower, a plea bargain,
an animal gnawing its own bone in a steel trap.
That love is rare, as rare as a near-extinct bird.
At times the silence breaks for the stirring of those wayward birds,
lounge-singing, warbling, empty-hearted wailing elevator music birds,
all with muscular wings and shameless voices,
creatures too beautiful to belong here.
They arrived here from nothing,
flew here down the long, curved trajectory,
the evolutionary path
that inevitably made them small, compact, fluttering.
I cannot ignore them when they arrive.
Sun-heavy, drenched in fear—
that is how they find me,
or I find them,
or we happen upon each other,
connections in the heady dusk
that feels like drunkenness.
Tonight, I will let you close enough to touch the hidden places,
brain and spine, heart and hypothalamus,
but later, I will know that I was fooled, endorphin-bold,
and that our frontal cortices were like frayed cardigans.
We will engage in a Bacchanal,
cutting our feet on shards of broken glass
and drinking idol-wine that will go bitter in my mouth,
waiting under a moon that keeps some docile
while it sets us wild and unrestrained.
Tomorrow, I will be loved again, loved better,
and the rarest of the rare will settle on the telephone wire,
beautiful songs from a beautiful throat,
serenading the soul born with a blue lapel,
pulling apart the wishbone where my ribcage used to be.
I will love like a corvid,
mercurial, intellectual, sharing gold with him,
and he will have a soft, crooning voice
that grows hoarse in the darkness
and rouses me from ennui in the afternoon
and sings me back to sleep in the mornings
tangled amongst bleach-white sheets.