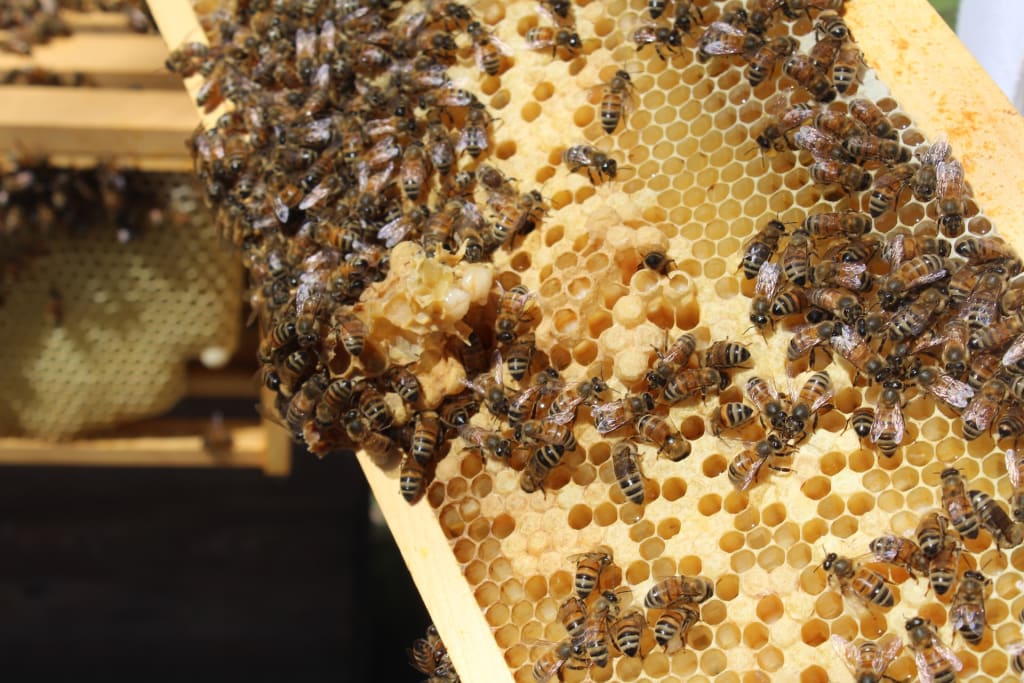 Photo by Scott Hogan on Unsplash
In finger flowers
It's sitting there
In the chest
Adds honey
On the eyelids
Two suns
Forehead
Blue..
of the honeycomb
On the faculty only
Dira longing.
🐝🐝🐝🐝🐝🐝🐝
Small crab and my chin
from the wave
Running to the wave.
With eyes and mind
I am looking for the end of the ocean...
The materiality of existence
Endless...
With sand.
"Mmm.. I'll see here"
Little lotus finger
With a pebble in the middle
Small oyster.
"..i..give..
I love you, mom"
"Hm..for me,
Ok.. just give me money"
How much do you want?
"That's all".
Bidirectional indicator...
Pull and tighten
"This oyster will cost my life
Girl" I said.
If you
Thanks for reading...
About the Creator
🌟 Welcome to the realm of exploration, where communities come alive through the power of words! 📚✨ Join me as we embark on a journey to discover the vibrant tapestry of stories and Poems.
VISIT - "MY FOOD BLOG"
Reader insights
Be the first to share your insights about this piece.
Add your insights