Unpacking
It takes a while, but it's worth it once it's done.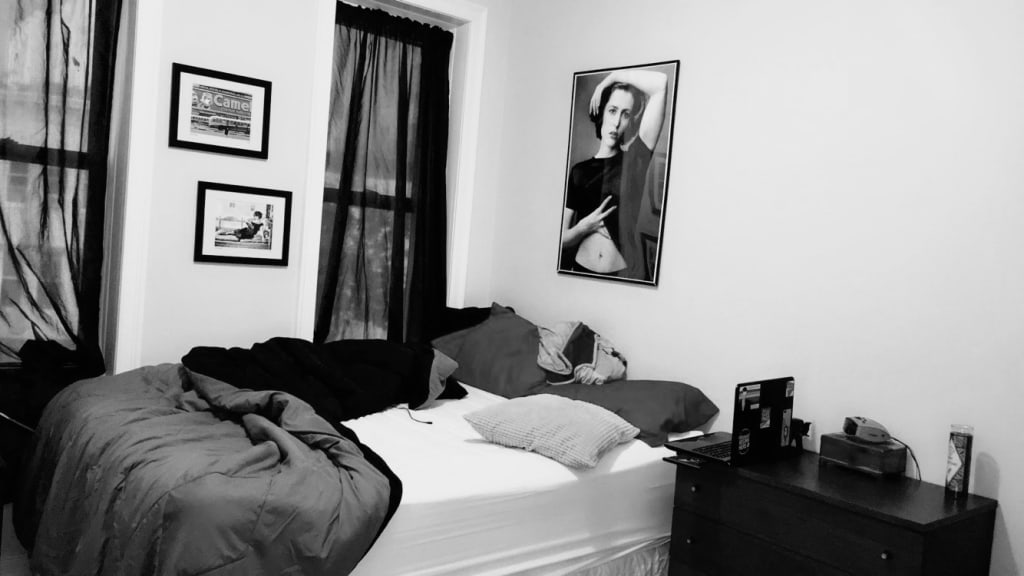 You moved first. 
Away from the place I knew you in. 
Away from the place we became "us," where you showed me your favorite TV shows and made me meals and drove me around in your car and gave me advice and I learned how to love. 
I made a move first, that's true. 
I moved away from you, just a little, but you unpacked all of my things and folded everything and placed it all in drawers and, at first, only you knew where my pants and my sweaters and even my underwear were and where my shoes went and the order in which my clothes hung in the closet, and I liked that. 
I liked telling people that. 
But now I'm really moving. 
Away from the home you helped create. 
I'll bring everything you got me— the posters and stuffed animals and inside jokes and glass figurines from your trips abroad and the matching shirts we bought. 
I'll pack it up and I'll put it in my new place, wherever that is. 
I'll probably unpack it all the way you did for me. I'll still hang up my photos in an order I know you'd approve of. I'll never throw away the t-shirts, even though they have holes in the armpits, and even though I'm fairly certain you've gotten rid of everything I gave to you. 
I like to think you've kept one thing, and you occasionally look at it and remember, but I'm not sure. 
I moved. 
You stayed. 
I moved again. You helped. 
You moved. 
I stayed. 
I'm moving now, for real. 
We will never again know where each other lives. 
We will never have stepped foot in each others' homes. 
There will be no more gifts or inside jokes. 
You're still in here, though.
I like it better that way. That way, I get to know where you are. 
I can unpack you. 
I can put you away.
heartbreak
About the author
Tina is a queer writer in Brooklyn, who uses Google mostly to image search 45-year-old women in suits, and Twitter mostly to report on her findings. She has a deep obsession with narrative, a CAROL tattoo, and, relatedly, a degree in film.
Reader insights
Be the first to share your insights about this piece.
Add your insights