Unity ♡
From Book 1 - Melanin Writings by Ma'at CC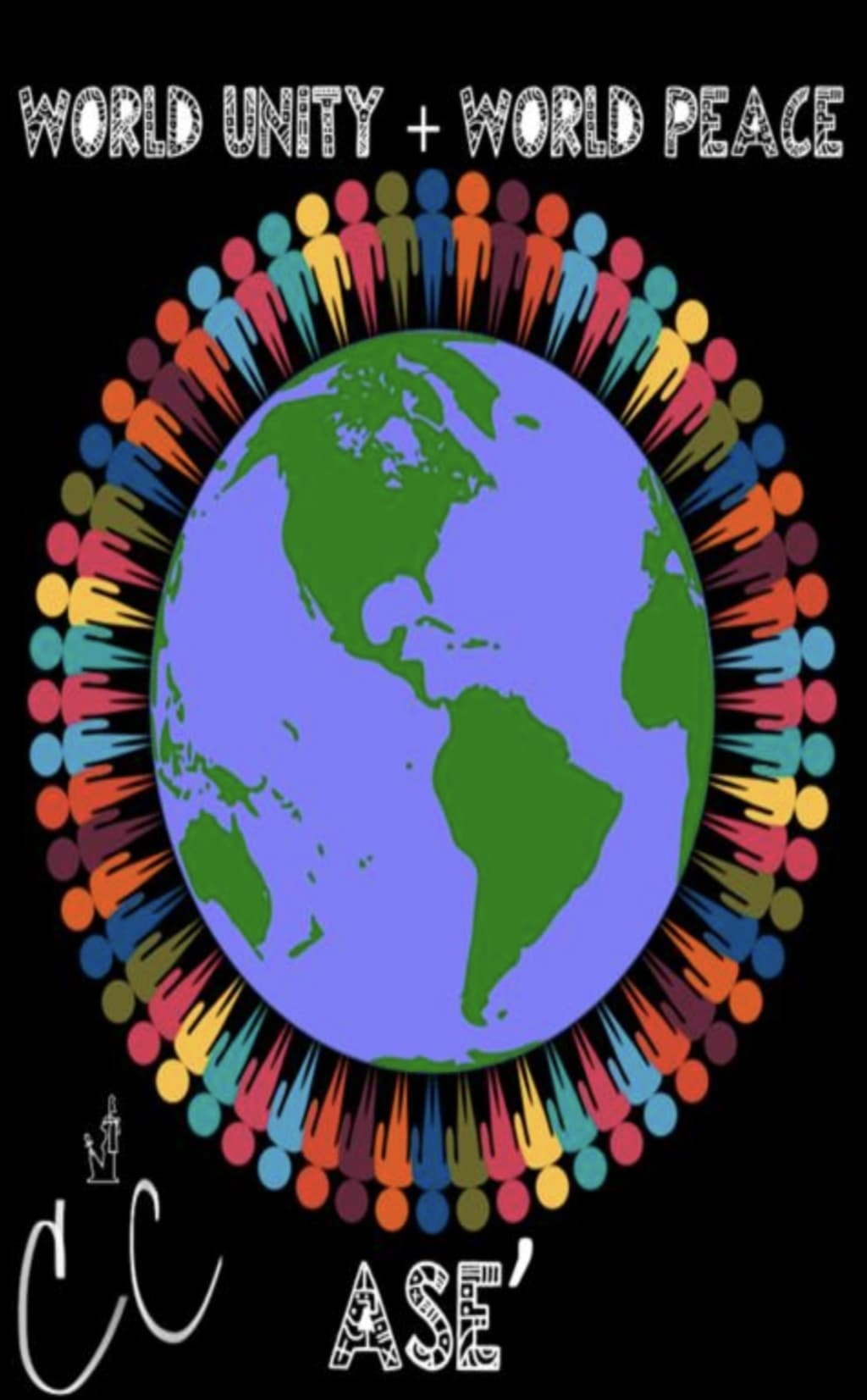 Unity
I know we can! Even with the differences in appearances, outlooks, ideas and feelings!
We as a people, are very disconnected & broken, But I know we can put our differences aside & Unify!
We as a people are made to go along with Nature, it's the Universes' Divine Legislature.
All aspects can be Unified & Allied,
And filled with a positive pride that is constantly multiplied.
We as a people care deeply but are subliminally indoctrinated to care less, But I know we can wake up & progress,
Especially since we are the First (Oldest DNA) & Best (Most Profound DNA).
We must Decalcify (Pineal Gland) to aid with the Unify! No more Blaming & Complaining, it's time for Proclaiming;
Unity all around, through all states & every town!
You & Me can actually Guarantee,
Natural Divine Unity!
All we have to do is come together!; Under every & all weather.
Expect and Accept All Differences, This is what actually creates most Distances.
Aim to Inner-Under-& Over- stand, Because we're really all just one Band.
And if we all think and act rationally, showing love, and care towards all, Unification is a short, but prosperous Destination; So we mustn't defy our calling to Unify!
Unity is the key, to help us see, what is Naturally Divine within You and Me. Love lies deep in everyone, This characteristic shall not be undone, We just have to Unite & constantly spread our Lights!
Unity creates progression & village like communities, that will inevitably emit everlasting positivities while simultaneously eliminating immoral disunities.
It creates unbreakable bonds, that mend most things, and also radiates a powerful energy that continually springs.
Unity in the community will create endless opportunities; Learning, Growing, Sharing & Showing!
Unity is the key to society & drastically lowers mass anxiety.
Unity brings Harmony & Pure Balance wholeheartedly.
Unity brings the necessary balance to coexist peacefully.
It makes ways for rights to be utilized equally and creates community indomitability.
The Goal of Unity will lead to Peaceful, Productive Living & allow our hearts a chance to be more giving! All can coexist & not consist of immoral Negatives. Together we can make a Difference.
We just have to Sync, Think & Figure it!
Asé ♡
— — — — — — — — — — — — — — — — — — — — — — — — — — — — — — — — — — — — — — — — — — — — — — — — — — — — — — — — — — — —
Check out More Ma'at CC Poerty on Instagram: www.Instagram.com/Melanin_Writings
—
✍🏾Ma'at CC ☥ is a Afro-Melanated Woman who writes books of Poetry, Affirmations, Tips, Children Books & More. 📚Check out The Ma'at CC
About the Creator
SelfPublished Author Artist Entrepreneurial Expressionist ♡
•Poetry - Affirmations - Essays - Tips - Children Books•
•Peace-Love-Positivity-Righteousness-Knowledge-Unity•
14 Books & Counting ✍🏾📚
www.XByCC.com ♡
Reader insights
Nice work
Very well written. Keep up the good work!
Top insights
Eye opening

Niche topic & fresh perspectives

Heartfelt and relatable

The story invoked strong personal emotions
Add your insights