Treading Water
Finding Home in the Midst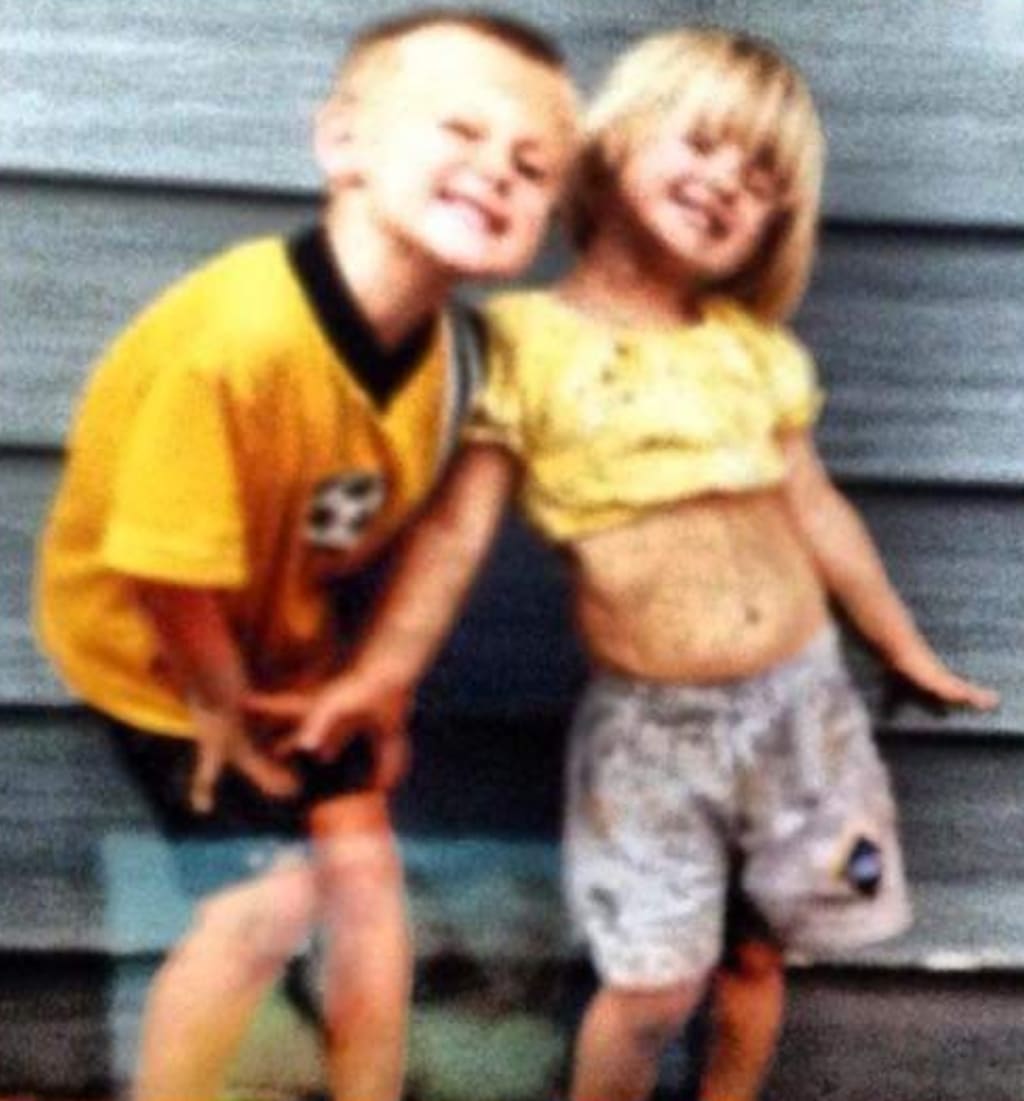 Where fingertips touch
the water long before toes do.
A deep dive into
the comfort of what used to be.
Home is a girl with blonde curly hair
that frizzes throughout the day,
drapes itself across her shoulders almost
blends in with her bright yellow tank.
Speckled with flecks of mud,
a pattern to match
the boy in the bleach stained jersey
rose red cheeks
and soccer scuffed shins.
Together they count
on their fingers and toes
all the places they've lived,
houses they've seen
rise up from the ground
or fall from the sky.
Jutting out of a mountain top or
tucked into a blanket of snow in the bed of a valley.
Their old dog barks
at the man putting up the fence,
lets him know
we will always find a way to escape.
Shakes his head until his jowls flap and
the boy giggles as
he drives a tonka truck
across recently dug ground
below his sister's feet.
She stands atop the dirt hill,
declares herself King.
Feels powerful in her stance,
turns her back on the construction zone they will one day call a house.
Wears a bikini beneath her clothes,
always ready for a swim.
love poems
About the author
I have a bachelors degree in Criminology with a minor in English Literature. I am applying to medical school and hope to study forensic medicine. I have been writing my whole life, filling up notebooks with ideas that touched my soul.
Reader insights
Be the first to share your insights about this piece.
Add your insights