Traveling Wonder
What it truly means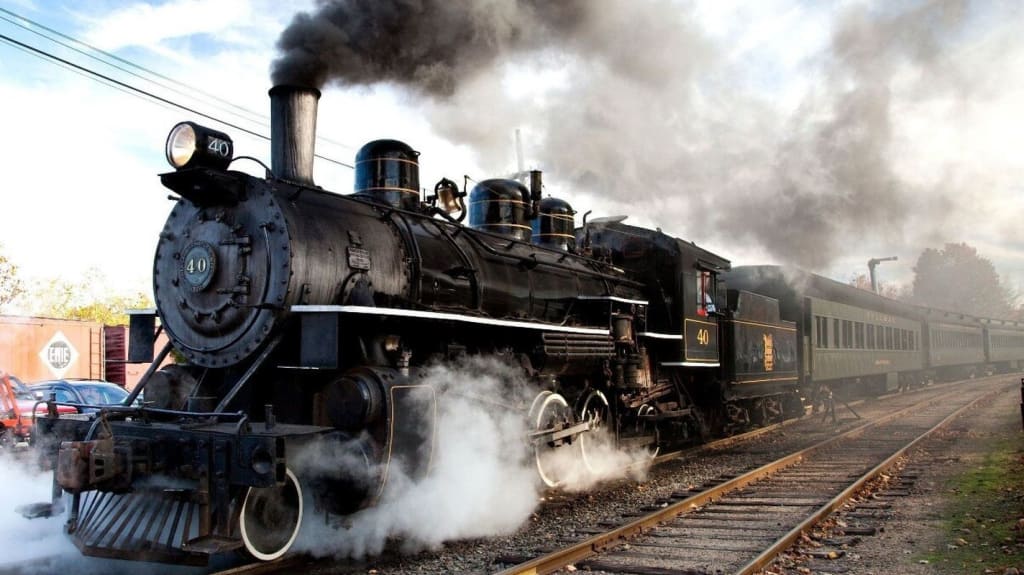 The iron horse dominated its place
Its thundering action always left its trace
It always had a job to do; that was its duty
The appearance did its share; it always has been a beauty.
"Full steam ahead!" was the shout everyone heard
He said it with fervor and pride, never feeling undeterred
He loved his engine and drove it with ease
Can I join you on board, oh pretty please?
The sounding of the whistle was a delight
It showed off the engine's terrific great might
It captured the attention with a long stare
They waived with happiness and great love affair.
It was revolutionary, you travelled much faster
Under the wing of the chief head master
You watched on as everything passed by
The trip was as soothing as a nice lullaby.
It helped build nations, it was a handy tool
It found support from the majority rule
It was hard work, not for the faint-of-heart
It was his accomplishment, his work-of-art.
You enter a grand station, oh what a sight!
It was ideal for the consummate playwright
Farewell lovely train, I'll see you again
My love for you is hard to restrain.
slam poetry
About the author
I think expressing yourself in fundamental and categorical topics help create a more transparent, concise, and educational environment. For me, I like to explain key issues that dominate current events in society and encourage dialogue.
Reader insights
Be the first to share your insights about this piece.
Add your insights