Top Cat, Otherwise Known as TC
A poem about one of the best cats my family has ever had.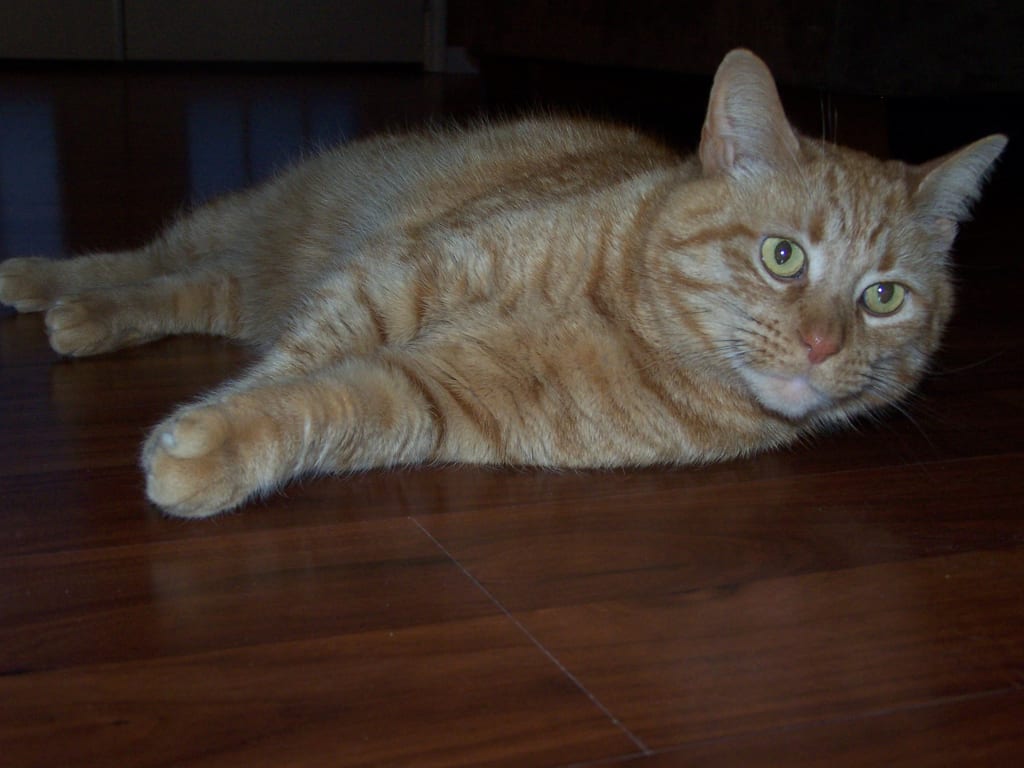 A picture of TC herself.
TC was a mighty cat,
honey gold, with the stripes of a tiger.
She was loving and cunning, as all cats are,
but to us, she was special–rare as a liger.
When TC was a kitten, she broke both her back legs.
She broke her tail, her hips and her back.
Curiosity kills the cat, as goes the saying,
but TC survived the tractor's attack.
She grew up to be a humble predator,
unable to jump or climb trees–
instead she learned to sneak through tall grass, blend in,
disappear into nature with ease.
Around us, she was a sitter,
her watchful eye on my siblings and I as we grew–
she'd sit atop the arm of the couch, happy and plump,
content to be a part of us, a wallflower with a wholesome view.
When I'd finish a bath as a young girl,
TC always waited just outside the bathroom door–
she'd follow me to my room, lick my hair dry,
sleep soundly at the foot of my bed and gently snore.
Eventually, TC grew old and frail,
the cancer too much for her body to bear.
But our beloved cat remained herself to the end,
white in the face, yet living life without care.
We miss her dearly, but her time with us felt whole and complete–
we know she misses us too.
TC was intelligent, playful and fun,
and her love for us was pure and true.
About the Creator
I'm a recent graduate of Stony Brook University with a degree in Environmental Humanities and Filmmaking. I love writing and storytelling, and I love sharing my work so I can continue to improve my written voice.
Reader insights
Be the first to share your insights about this piece.
Add your insights