Think about you daily
Let go of what once was to allow what is suppose to be.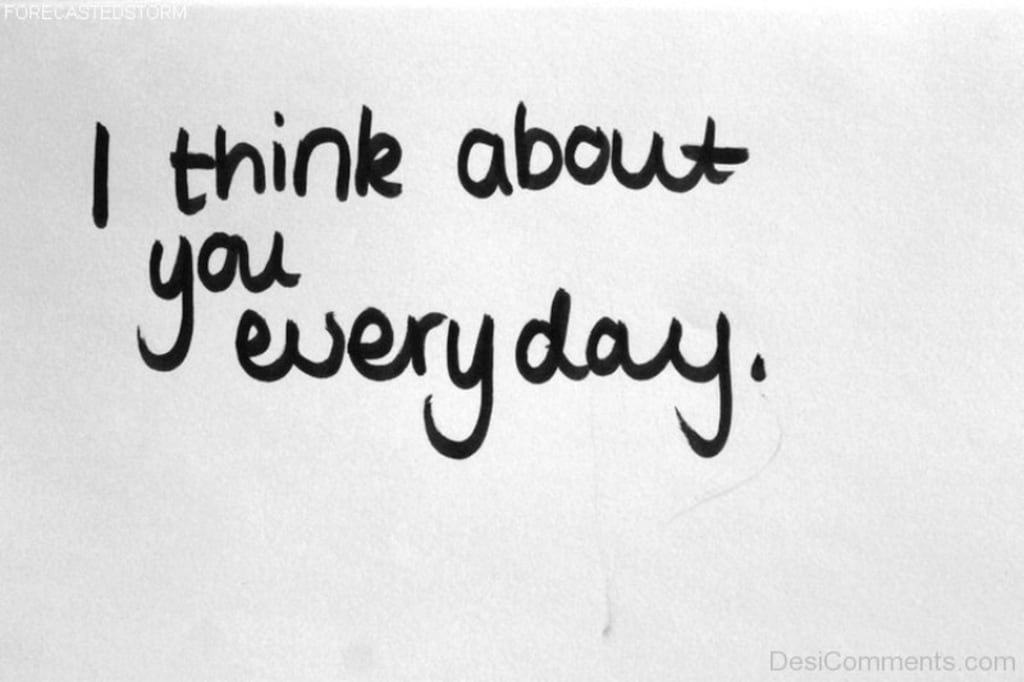 You were once special to me!
I think about you daily
I drive myself crazy
Your face appears all day long
Too many questions roaming around
You're a mystery there is no doubt
I think about you daily
Feels like we will never move on
I'm thinking about you constantly, do you even think of me?
You're my thought in the morning and before I go to bed
You're my thought in between everything
I like you so much, your all I want
I know it's not possible, but you'll never be forgot
I hope you find your happiness without a doubt
I'll miss your smile and laugh, but you and I apparently would have never worked out
I think of you daily, even as I write this
You' been on my mind, finding it hard to push on
You'll always be in my thoughts, you were a best friend
Hope you find your happiness and know you'll be on my mind endlessly
At some point you have to come back to reality, you have to face the facts that they aren't for you. There is someone out there for you though, you just need time and patience to find them. Once you find them, never let them go but first you have to let go of the past to look to the future. People come and go from our lives constantly even when it is the hardest thing to do.
About the Creator
An inspirational poet. Writing poems to show others that it is okay to show feelings another way. I've tried a couple articles but I've found I'm better at the poetry. Just want to inspire and encourage others through tough times.
Reader insights
Be the first to share your insights about this piece.
Add your insights